great watch-week, three incomings:::)))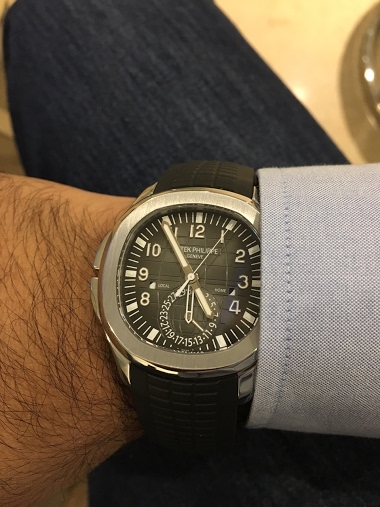 Recently I happen to see a 5711G Nautilus & thé steel travel time Aquanaut
5h
maverickmahesh
Look at that dial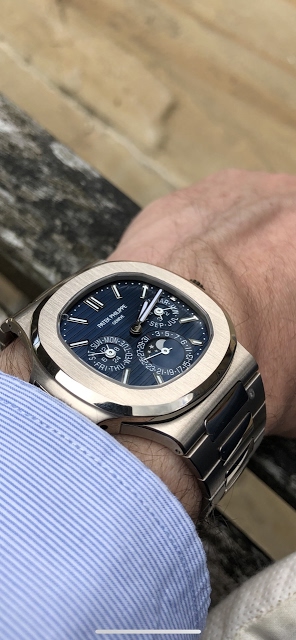 My favourite nautilus
2h
Peter27
A History of Independent Watchmaking - Curated by Phillips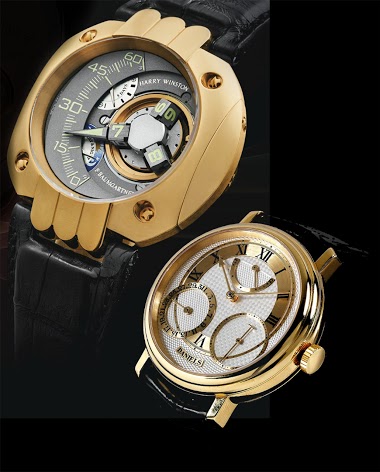 Phillips quoted George Daniels when announcing an exhibition in Geneva this May to pay tribute to independent watchmaking: " Independence is the utmost importance in life. Without it you are subject to the whims of other people. You are pinned down to a p
2h
Mike H
WristScan Virtual Pool Party - May 24th - 26th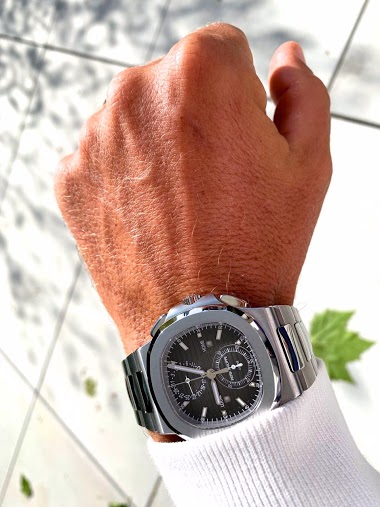 Cheers friends - will enjoy the 5990 over the weekend !! HAGWE Werner
14h
Cpt Scarlet
5980R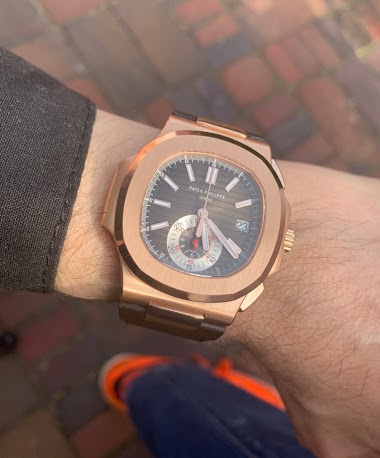 i just picked it up:::: ))) some say it is top heave, i am having no issues with this.
1d
GLau
Contemplating a rubber strap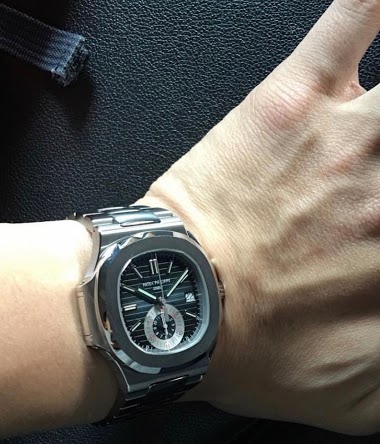 I am anxious to see how a rubber strap would look on my 5980. I have seen computer generated images on RubberB (sorry if this violates any advertising policies, please remove the name if it does), but never an actual photo. Has anyone tried this? Of cours
1d
Watcholic_id
Lange Monday.
Lest we forget that the Nautilus is more than a timepiece. It is a badge of honour, a status symbol. The grey market price is a reflection of increased demand from speculators/status seekers and not collectors per se. There is no logic to the Nautilus's s
3d
Watchonthewrist
Platinum vs. White Gold…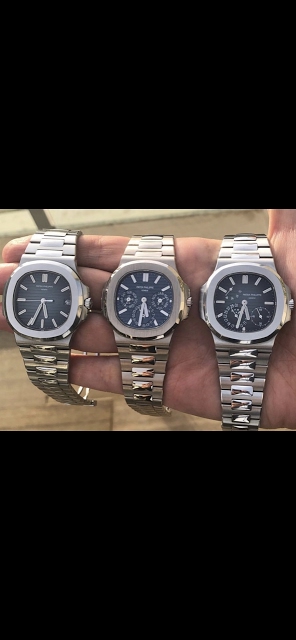 I'm not a fan of white gold also because of the yellowish tint to it . You can see the difference between the white gold and steel in the below pic Wish patek made the 5740G in either a P or A . Iqbal crop picture
15h
rip9er
Unexpected encounter
At AD's and then we bitch when there are 8 year waiting lists. Production runs vary during the year which means that you will have a surge of deliveries at certain times of the year. No different to any model. These arent £16000 nautilus but £60k and I wo
5d
Karlstumke