Terraluna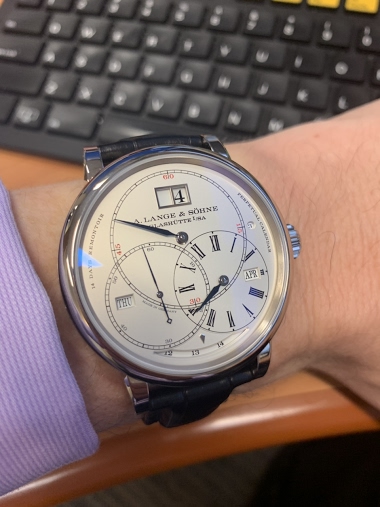 Just picked up this baby! Huge but what a watch!
9M
Conkers
Some thoughts on my A. Lange & Söhne 308.031 'Langematik'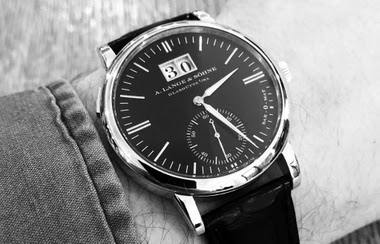 I have just celebrated my one-year ownership anniversary with my first Lange, a 308.031 'Langematik'. In accordance with Lange's numbering conventions, the first three digits (308) indicate the model (Langematik with big-date at 12 o'clock, 37mm case) and
2Y
radone
Let's start the year with the most logic complication in this period: the perpetual calendar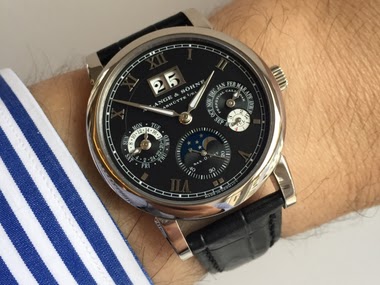 The Perpetual Calendar is one of the fav complications from Lange. It can be found in several models, most of them using the big date display. But when the 1815 Rattrapante PC was unveiled, Lange & Söhne has started to use a different way to display t
2Y
MNG
Stolen Lange Watches from New York City Lange Boutique- Serial Numbers

Please look for the 13 watches below. They were stolen from the NYC Lange boutique. If any of these watches surface, please discreetly notify Lange (you can PM me for Lange contact info). For serial numbers of other stolen Langes, click the "Stolen Lange
2Y
foversta
The Lange Summer Solstice Dinner In London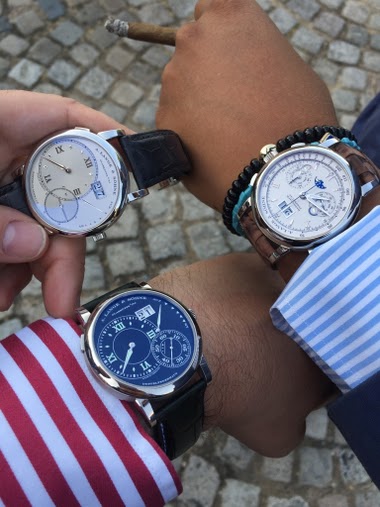 I was very fortunate to be invited by the Lange UK Team to attend the Summer Solstice Dinner in London... to be more precise at the Royal Observatory of Greenwich. Actually, I had a lot of good reasons to accept such invitation. The pleasure to spend one
2Y
chris4
Three "hand watches"
Such that it has an extra bridge for the central seconds geartrain vs eg a 1815 or Saxonia time only. Having watches with central seconds are therefore a little thicker due to this bridge. It doesn't have a constant force unlike the plm and plm tourbillon
3Y
Amaan
A. Lange & Söhne opens boutique in Downtown Beirut, Lebanon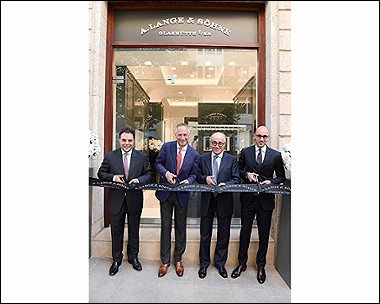 A. Lange & Söhne, the renowned watchmaker from Saxony, Germany, is expanding its presence in the Middle East with the opening of a boutique in Beirut, Lebanon. Located in the heart of Downtown Beirut, the capital's most famous and vibrant luxury-shopping
3Y
A. Lange & Söhne delivers its first GRAND COMPLICATION which it debuted in 2013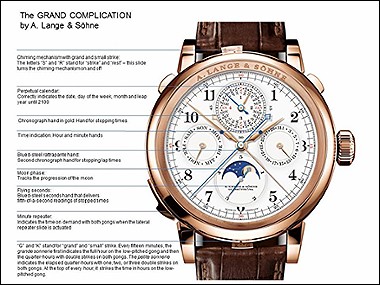 In January 2013, A. Lange & Söhne presented the most complicated wristwatch ever built in Germany. Only six of these oeuvres will ever be crafted, and the first one has now been handed over to its owner. The assembly of the movement alone requires an enti
3Y
The A. Lange & Söhne SAXONIA THIN is now available in two sizes - 37mm & 40mm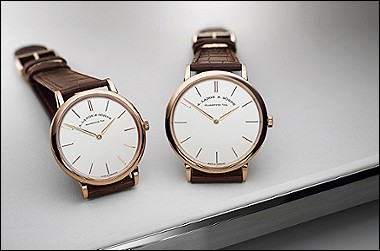 The thinnest A. Lange & Söhne timepiece so far distils the key facets of a Lange watch within a height of just 5.9 millimetres. After its launch in January 2016, the pink- or white-gold SAXONIA THIN is now available in two sizes. Two-hand watch with a new
3Y
Winner of Concorso d'Eleganza Villa d'Este 2016 receives unique A. Lange & Söhne watch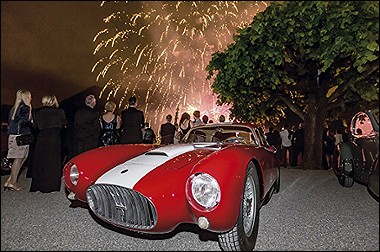 On 22 May 2016, Lange CEO Wilhelm Schmid presented a special watch to this year's winner in the "Best of Show" category of the Concorso d'Eleganza: a LANGE 1 TIME ZONE "Como Edition". The prize for the most beautiful automobile of the tradition-steeped co
4Y