My first A.Lange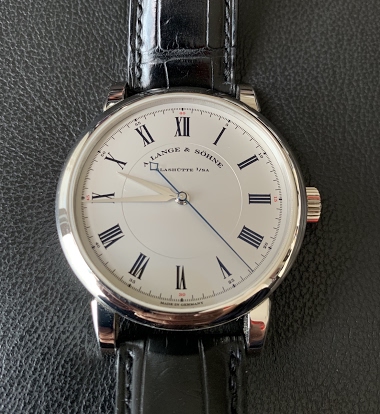 After reading the many posts in this forum, I wanted to add a couple of A Lange watches to the collection, especially the Datograph and the Zeitwerk Date. Alas, came across this beautiful Richard Lange this week and pulled the trigger, - different target,
2d
Monopole
Awesome new watch from Petermann Bedat
two more young watchmakers starting out with such an admirable product. Reminds me of when Rexhep started his Akrivia brand with immaculate finishing and lots of black polishing Except unlike Rexhep, these two have started with a more reasonably priced pr
9d
Spencer_Karrington
Starting the week with Mr. Richard Lange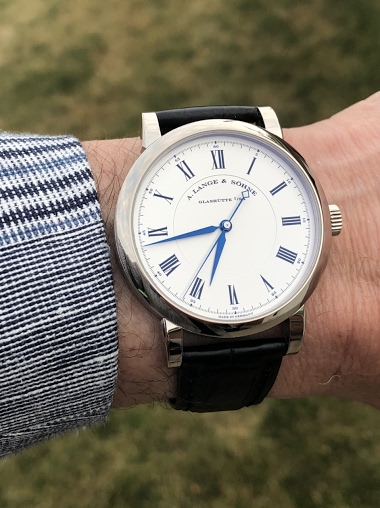 Wishing all a very good start to the week. Cheers, Tony
17d
MTR
Richard Lange:A simple yet sophisticated piece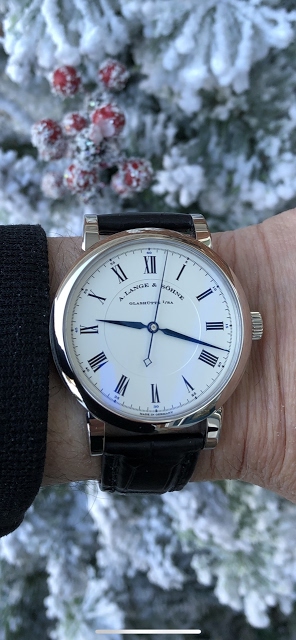 Boutique edition
1M
Cookies
Breguet 7027 - why I bought it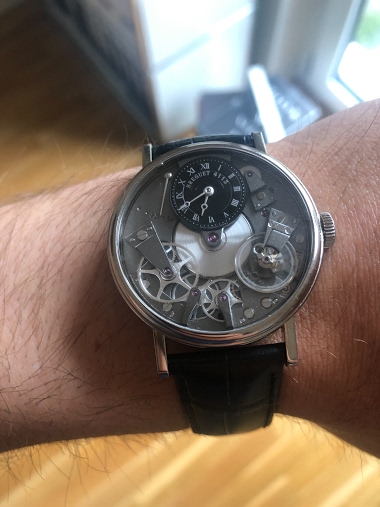 Hi all! I was considering a Breguet 7027 for a long time and the discussions on this forum helped me 'take the step' with great wrist shots and perspectives from owners. On top, after purchasing, I posted on this forum to get advise on an oil stain on the
1M
p-m-k
LockDown Photography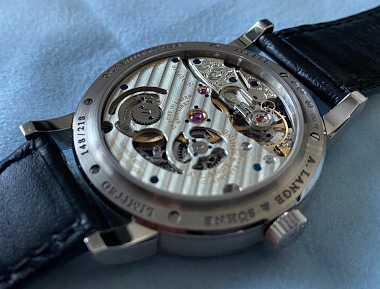 Thought I'd try to get some decent shots of the A. Lange & Söhne, Richard Lange, Pour-me-merit... The movements are beautiful (especially this one!), but so difficult to do it justice in photographs! (No filters, just different lighting conditions, an
1M
Rhyzen
Richard Lange:A simple yet sophisticated piece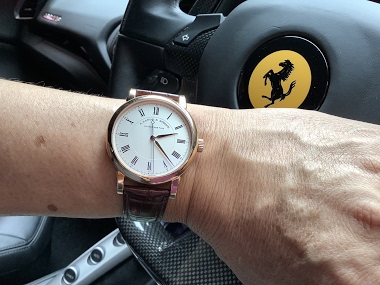 A Lange and Sohne Richard Lange in rose gold. Manual winding, 40.5 mm, silver dial. The view through the transparent caseback is especially rewarding. Superb workmanship
1M
Cookies
Richard Lange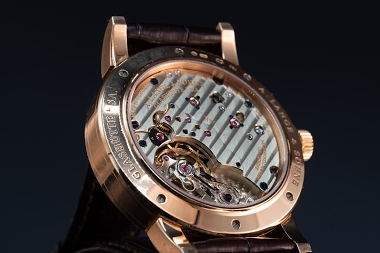 This watch has often been photographed in WPS. Nonetheless, here are a few more pictures for the pleasure of the eyes. Keep safe and have a good week.
1M
Lankysudanese
"Time Only"....the Finale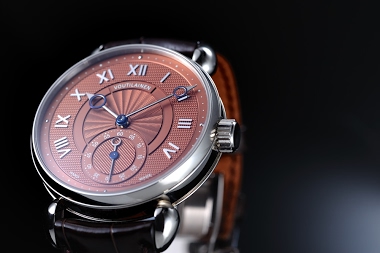 Over the past couple of days, I posted several threads of my timepieces categorized by - Tourbillon - Perpetual Calendars - Chronographs - Travler/GMT - Moon phases - Power Reserve Here are the rest of my watches: For the purpose of this post, 'Time Only'
2M
samwan
Power Reserve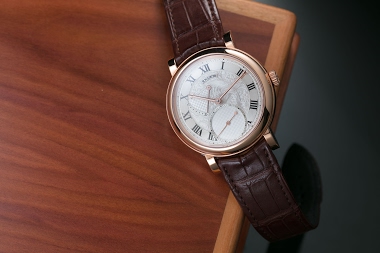 Here I am posting watches with a simple Power Reserve function. Please note that I have omitted: Moser Perpetual 1 Patek 5960P Lange 1 Tourbillon Lange Datograph Lumen Patek 5712G These watches also have a Power Reserve function but their pictures have al
3M
samwan