The four Lange & Sohne of the year 2019 which interested me the most.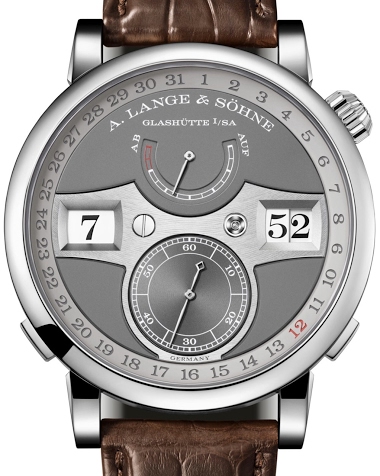 For me the Richard Lange Jumping Seconds Black and this one: The Zeitwerk Date.
20d
MTR
The four Lange & Sohne of the year 2019 which interested me the most.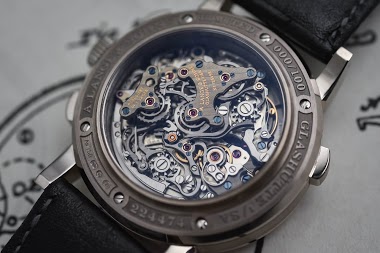 I tottaly agree with your Datograph Lumen and Datograph Perpetual Calendar Tourbillon. I also totally agree with your Richard Lange Jumping Seconds Black but I met and fall for a very special Pt. I also agree with your Lange 1 but I dream every night abou
20d
MTR
The four Lange & Sohne of the year 2019 which interested me the most.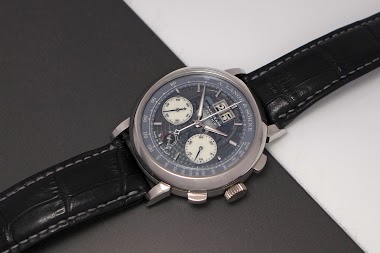 It is almost the time to have a view on this year unveilings, at Lange. For me, the 4 Lange which caught my attention are: The Datograph Lumen: I am not mad about the Datograph second generation, which, in my opinion, broke something in terms of balance.
20d
MTR
I think the Odysseus is brilliant!
Speaking of complications, here's my wish list: 1. Time only (similar to Saxonia automatic). For those of us who love the Explorer, or pilot/field watches (think the dirty dozen, mark 18), this will be so sweet 2. Central sweeping seconds (found in Richar
22d
mrds
Lange & Sohne Datograph 1999 or 2012?
I have tried on both. The original Dato was the first watch that changed my perception about everything related to watchmaking. It was/is a masterpiece and a classic. However... As an evolution rather than a revolution, I think Lange improved on the origi
18d
amanico
Zeitwerk Date
I've been able to handle the new Zeitwerk date and for me, I much prefer the Striking Time, which is fortunate, as that's what I already own If you need a date on your watch then the Zeitwerk Date is the watch you'd want, but if you like the idea of a chi
1M
MTR
One day at Hampton Court with Lange & Söhne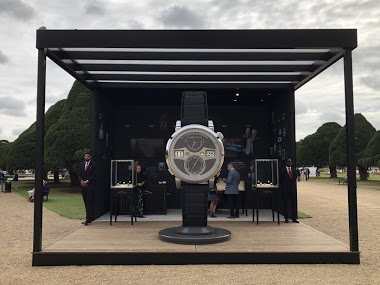 Lange & Söhne is a brand which produces a limited number of watches per year, the production volume being less than one-tenth that of Patek Philippe. Despite this, one of the fundamental issues faced by the German brand is the renewal of its customer
3M
kjkt3
Mr Richard Lange joined my humble family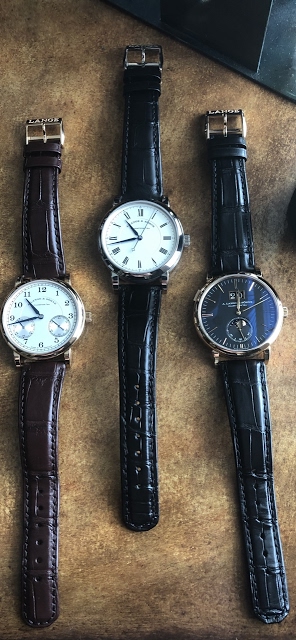 A testimony to precision, elegance and sophistication, thanks for looking, Tony
3M
aperna
Battle of the Rose Gold + Silver Dial + Time-Only (one exception) Wristwatches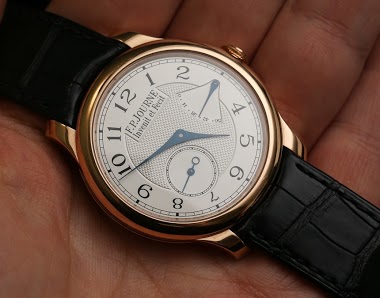 I very much prefer the subtleness of white metals. But I have to admit to the allure of the sensuality of rose gold. Which of these four five would you choose, disregarding price, and why ? Will your answer turn on size (diameter, thinness), automatic vs.
3M
Chromatic Fugue
A feast of Lange & Sohne Richard Lange.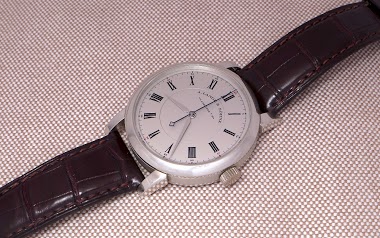 " Simple ": Pour le Mérite: Jumping Seconds. Hard to find a favorite, here. Enjoy, Nicolas
4M
amanico