First Lange: 1815 up/down or saxonia moonphase
I finally chose the 1815 up down in white gold. In fact I wasnt at all thinking about the saxonia moonphase but the AD proposed it to me. It was the rose gold version with black dial which looks absolutely mesmerizing on pictures. In all honesty it didnt
10d
JLG22
First Lange: 1815 up/down or saxonia moonphase
1815, Datograph, Saxonia ... next you'll need a Lange ! It's great that you'll likely buy preowned. That's the only way to go since "value/bank for buck" is important to you. I think any Lange can be worn informally, but you're right that RG/black dial is
10d
JLG22
First Lange: 1815 up/down or saxonia moonphase
Both watches are on the pretty dressy side - each is <10mm thick and has a conservative dial. I find my rose gold 1815 up down difficult to dress down, so I mostly wear it to work (with a suit). But the white gold should be less dressy and make the watch
10d
JLG22
First Lange: 1815 up/down or saxonia moonphase
More background: I would most likely buy preowned, I don't own any watches smaller than 42mm, I feel one day that I will buy an 1815 Chrono at the very least. In that sense, I think the Saxonia complements the 1815 chrono better? Which watch can be dresse
10d
JLG22
First Lange: 1815 up/down or saxonia moonphase
... upon your buying preferences and other factors. If you bought an 1815 U/D or Saxonia MP first, are you planning to sell it to be able to buy the Dato U/D? Or would you keep both watches (the first purchase plus the Dato U/D)? How long would you have t
10d
JLG22
First Lange: 1815 up/down or saxonia moonphase
Between these two however I'd go for the Saxonia Mondphase. If I would take an 1815 in this price category (€ 20.000 - € 30.000) I'd go for the 1815 time only. This breathes A. Lange & Söhne from every pore, so to speak, without the dial cluttering tw
10d
JLG22
First Lange: 1815 up/down or saxonia moonphase
I think either watch would ultimately complement the Datograph well. I happen to prefer the 1815 up/down to the Saxonia as a dress watch (I own the rose gold version and wear it regularly), but it's a very personal decision, and they are both great watche
10d
JLG22
First Lange: 1815 up/down or saxonia moonphase
White gold version; i am a fan of PR indicators and manual winds... however I really like the big date and moonphase complications of Lange (don't own any big date or moonphase watches).... my grail would be dataogtaph up/down.... but that will be awhile.
10d
JLG22
Post Covid-19 watch?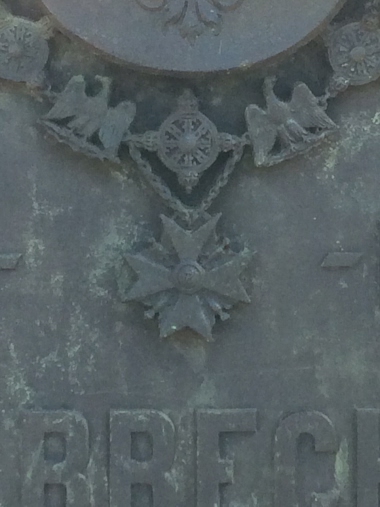 Nice name is Saxonia. I like the Andreas cross, nice weapon. And i like the Vacheron Constantin logo ♥️ Photo: Weems@8. Info. Free to use, stock photo.
13d
Ano Nuevo
Lange Saxonia Annual Calendar
I recall someone asking Lange years ago if the Saxonia AC movement was identical to the Langematik Perpetual movement except with 2 fewer parts due to the lack of a leap year mechanism. I believe Lange's answer was that the explanation is more complicated
1M
CR