Right choice ...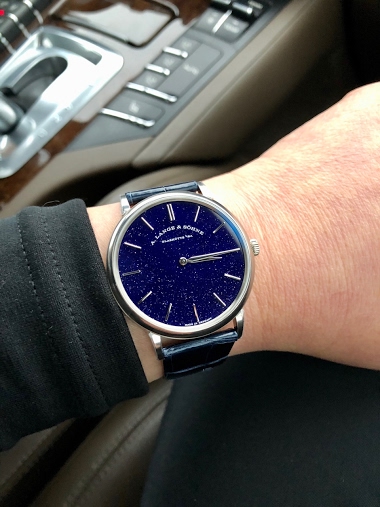 My boss sent me these photos. I'm so glad to get this Saxonia Thin Copper Blue for her. The dial is so balanced, mesmerizing and beautiful, can't stop staring at it.
2d
I_am_Clueless
Delivery as promised...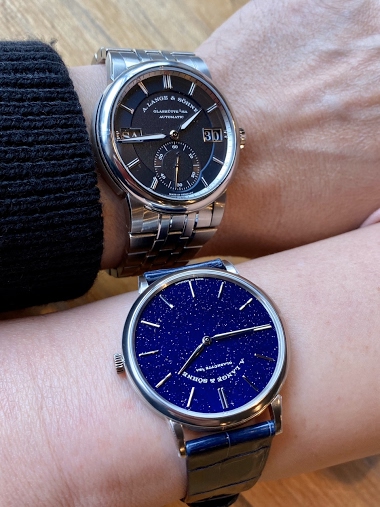 Love it and bracelet is very comfortable. The 7mm adjustment by the buckle is very convenient. The Saxonia Copper Blue is also very mesmerizing. A great year for me and hope so for all members here. Happy holiday season.
11d
I_am_Clueless
Setting Moon Phase Display On Saxonia? (HELP!)
Great questions because I was also setting my moonphase last night and had similar doubts about the right thing to do. I might not have the correct answer but here is my take: 1. I always adjust my watches with the crown pulled - ie. Position 1, since I f
22d
Pun
Setting Moon Phase Display On Saxonia? (HELP!)
Hey guys, I'm new to the forum. I recently bought the saxonia moon phase (ref: 384.032). Can someone help clarify a few things regarding setting the moon phase display? I read the instruction manual thoroughly but felt that there were a few vague areas. D
22d
Pun
I think the Odysseus is brilliant!
Speaking of complications, here's my wish list: 1. Time only (similar to Saxonia automatic). For those of us who love the Explorer, or pilot/field watches (think the dirty dozen, mark 18), this will be so sweet 2. Central sweeping seconds (found in Richar
23d
mrds
Saxonia Thin Copper Blue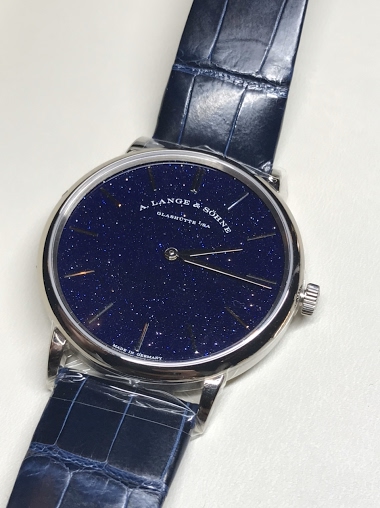 Any owners out there? How do you like it? My previous impression is it's a little feminine for me. I know the size is nice at 39mm, 6.2mm thin. Another nice thing is this can be "shared" so I'm thinking of buying for my "boss" but I can wear it if I want
27d
I_am_Clueless
Considering a Lange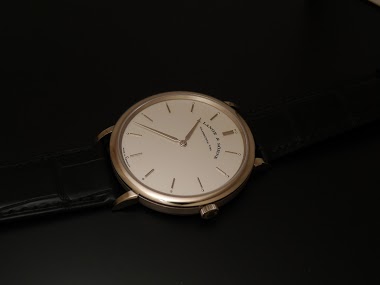 1M
amanico
Considering a Lange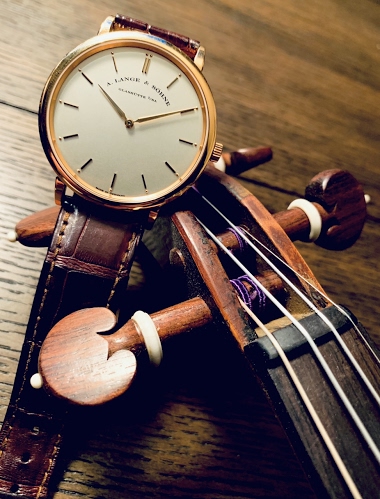 Here is my shot of the 40mm Saxonia Thin 211.032. You can never go wrong with a purist dial - clean, classy and timeless.
1M
amanico
Considering a Lange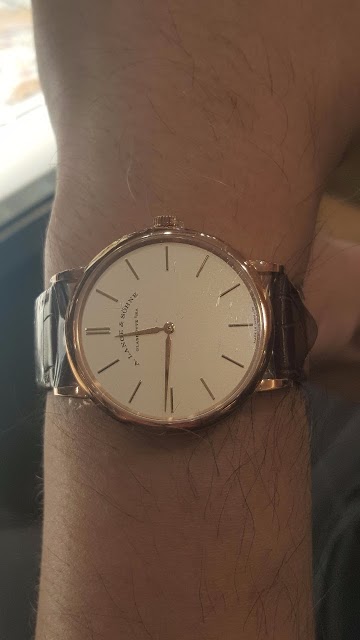 I say that because I thought the normal Saxonia with the small seconds was very attractive and offered excellent value for money until I placed the watch next to the Saxonia thin. The patina on the dial of the Saxonia thin is richer and without doubt more
1M
amanico
Considering a Lange
Lucky for you, no lange could ever be described as 'basic, each finished to a beautiful state with characteristics far beyond the practices of other brands. To answer your question specifically, If I were looking at an entry-level Lange, I would opt for t
1M
amanico