See it here first, probably!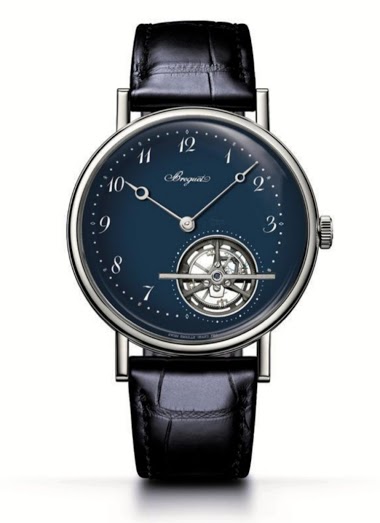 A boutique exclusive blue enamel dial ultra plat tourbillon.
12d
AlfaQ4
It's an IWC kinda day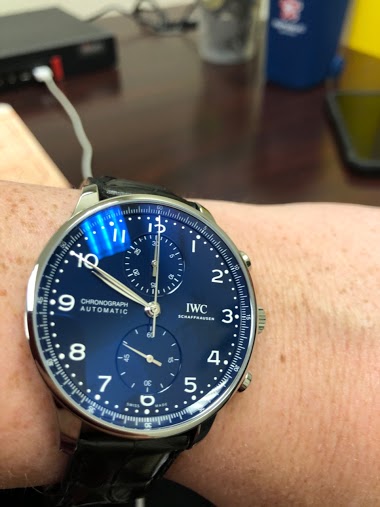 The picture doesn't do the blue enamel dial justice IMO. Have a great week everyone.
19d
Todd B.
What watch most unexpectedly wowed you?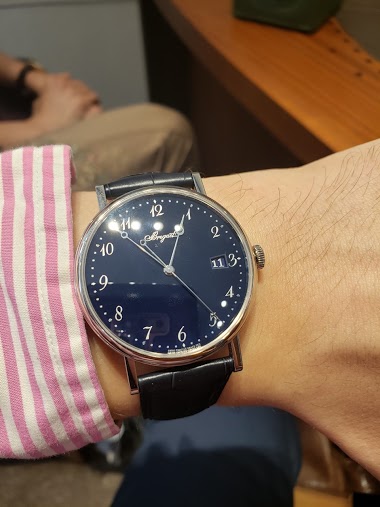 Every watchpro knows that feeling when you try on a watch that really wows you. Often, these are watches you knew were extraordinary. But, have you been surprised by a watch you weren't expecting to be great? Please share here your biggest surprise watch
1M
Spangles - Mr. Tabby
Jaeger Lecoultre Master Grande Tradition Gyrotourbillon Five. Just one picture to feed the dream.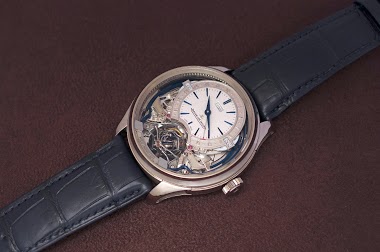 I have a special treatment for some watches... I take pictures of them, and I look at them several times a day. If at the end of one or two months I don't get rid of them, then I know it is a watch for me. The issue with the Gyrotourbillon Five is its pri
3M
amanico
Jaeger Lecoultre Master Grande Ultra Thin Blue. From a very cool to a great watch?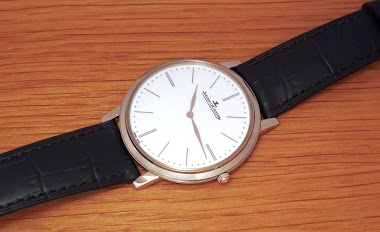 The definitive version doesn't have " email grand feu " written on the dial, which is way better. Now the problem of this version is the retail, which is way too high. With a blue enamel dial, that may be a killer. Thanks, JK. Best, Nicolas
3M
amanico
Jaeger Lecoultre Master Ultra Thin Perpetual Enamel Guilloché Chestnut Only Watch 2019 / Enamel Guilloché Blue.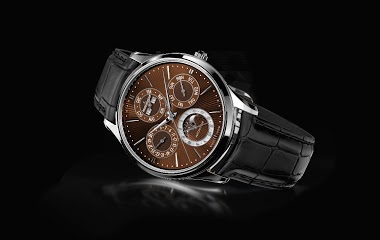 I already posted this Jaeger Lecoultre, which will be part of the " Only Watch 2019 Edition " auction in November. But I wonder which one you prefer, the enamel guilloché blue, unveiled at the SIHH this year, or this enamel guilloché " Chestnut ". Both ve
3M
amanico
Jaeger Lecoultre Gyrotourbillon Five / Master Grande Tradition Minute Repeater Perpetual Calendar: A side by side picture.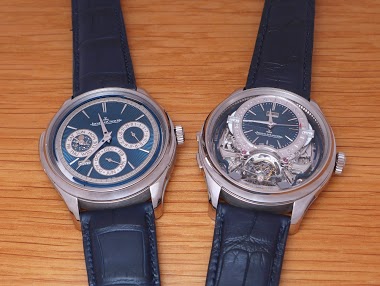 The common points: The choice between the blue enamel guilloché or grained white dials, the minute repeater ( even if different as on four notes for the Gyrotourbillon Five ), the Perpetual Calendar ( different on the Gyrotourbillon Five ), and the case.
4M
amanico
Jaeger Lecoultre Master Grande Tradition Minute Repeater Perpetual. Guilloché Blue Enamel. A new picture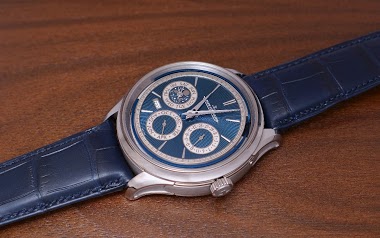 To show you how it catches / plays with light. A visual and acoustical feast, this watch. Enjoy, Nicolas
5M
amanico
It's been awhile since we've had a blue dial Presage shown - here are two different ones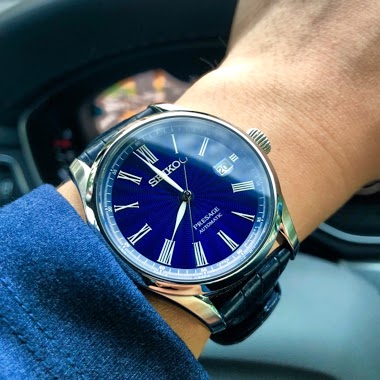 Have a great weekend! Robin Presage Shippo Presage Blue Enamel Presage Cocktail Starlight
5M
FRAMII
A Marine enamel dial tourbillon which was released at a very reasonable price. I think UN did a nice job with this one and later it was released with a beautiful blue enamel dial.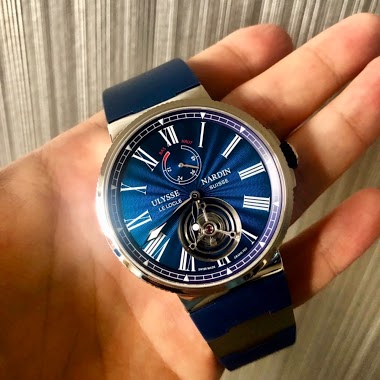 both the white and blue enamel are nice in different ways. Yours is very classy ! love it ! I chose the blue with rubber as I wanted a more sporty interpretation of this watch. It's one of the tourbillons you can swim with when paired with a rubber strap
6M
amanico