The wonderful universe of Breguet.
There are a number of real charmers in the classique collection, the enamel moonphase 7787, for example. Modern Breguet's insistence on following in A.L. Breguet's footsteps as an innovator points to models such as the classique chronometrie 7727, which w
7M
amanico
This one left a favorable impression on me.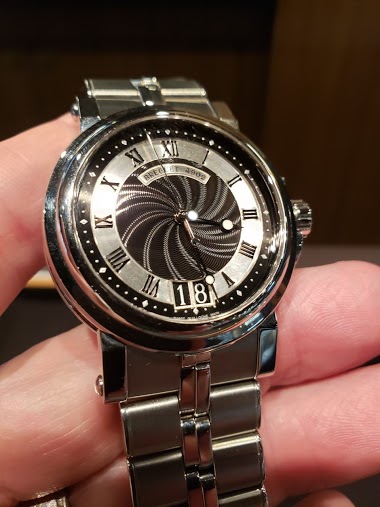 The Marine 5817 with black inner dial. On bracelet it's a killer. Thanks for looking. M4
9M
M4
Marine 5817ST leather strap photo session
I took original images from the Breguet website and did some mixing: Although it's only one perspective, I think one gets a good idea how this might look like on the steel models. (The 5817BA yellow gold can be ordered on a brown strap directly)
10M
Uncle Chico
Marine 5817ST leather strap photo session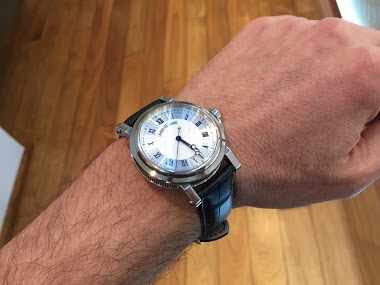 There are still not too many photos of the 5817ST on leather, probably because it's not a standard option. Rubber clearly has its advantages and I do like the look, but for those who neither live in humid areas nor want to go for a swim, leather is defini
10M
Uncle Chico
Fiber spoted under the glass of my 5817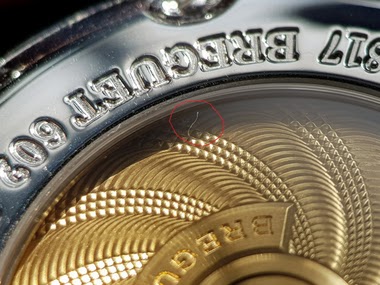 While i was taking some macro pic for bovinecityn, I realise that there is some fiber under the sapphire case back of my 5817. Breguet has serviced this watch 2 years ago and i don't wear it often, so i guess those fibers, cause they are more than one, we
1Y
watchestolove
Breguet 5817 big date alignment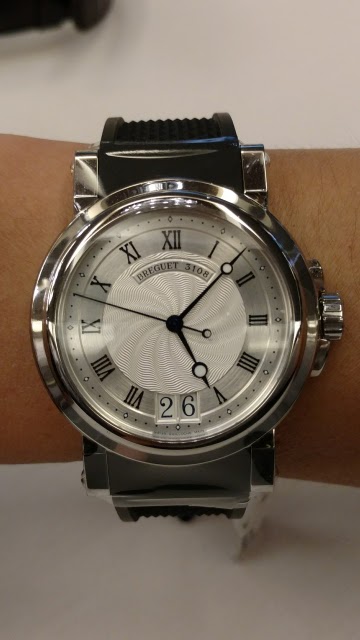 Dear all Breguet 5817 owners, My name is Arno, from Hong Kong. I am interested in the 5817 and went to a shop to try on the wrist. However, I noticed the date seems not aligned. I have tried to capture the photo with "26" which is one of the most obvious
1Y
watchestolove
A quick update about the movements in the new Marine line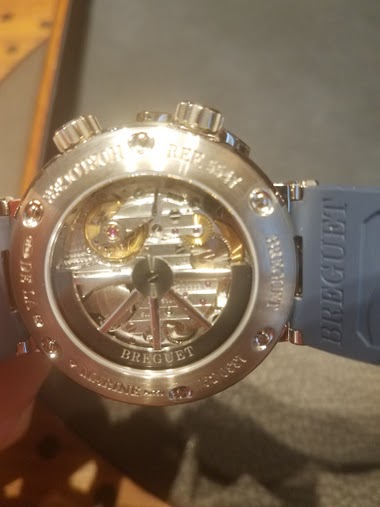 I heard back from Breguet about what movements are in the 3 new Marine models. First, the time and date Marine 5517. This model ditches the F.Piguet movement of the previous big date 5817 and replaces it with the movement from the Classique 5177. It's an
1Y
Ornatus-Mundi
A happy look on a welcome arrival.. The enchanted view on the Breguet Calendar Ref. 7337. :))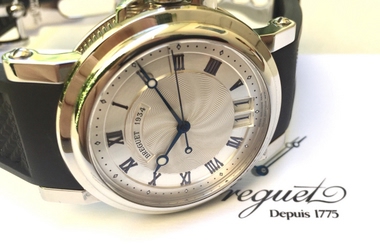 Just a small annotation: here is the Ref 5817 !.. One of my most versatile watches by Breguet. A true pleasure also on the wrist Cheers, hs
1Y
KMII
A happy look on a welcome arrival.. The enchanted view on the Breguet Calendar Ref. 7337. :))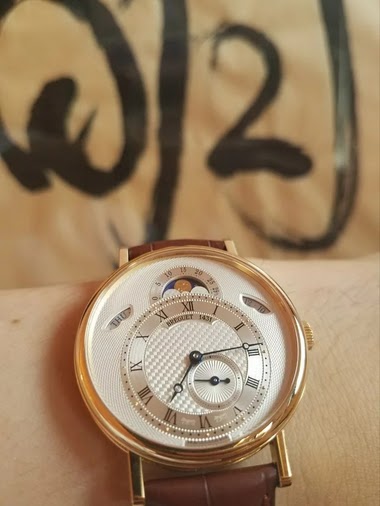 It's a favorite and I'm sure it will be for you as well. I have a 5817 and that is a favorite, too! An old picture
1Y
KMII
My Breguet Marine II blue dial!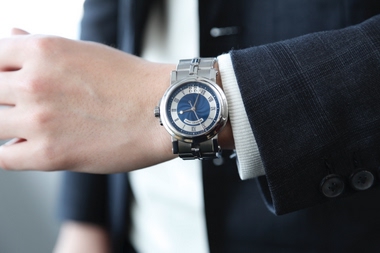 Hello, I\'m Masaharu and this is my very first post on Watch Prosite! I bought this watch last year. I love guilloché, hand, big date, coin edge, bracelet, everything about this watch I read articles about new Breguet Marine but I think 5817ST is much mor
1Y
Bounce781