Breguet Classique Grande Complication Minute Repeater, Ref 5447, White Gold.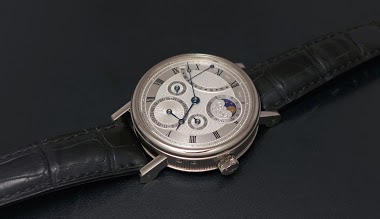 Here is one of the watches I could see during my visit at the Breguet Manufacture, and it is one I asked to see not because it is wrongly called " Grande Complication, but because it is a minute repeater, which systematically fascinates me, associated to
1M
Spencer_Karrington
Finishings: Breguet Classique Tourbillon Extra Thin.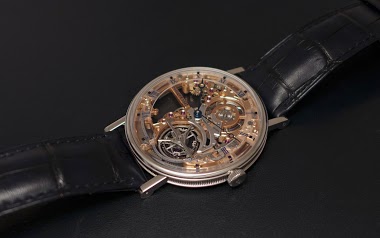 I posted this picture, recently, in my visit to the Manufacture: Here are some other pictures sent by my contact, showing the details of the finishings: Beveling: That one, I did it... Well, it was not a convincing outcome.... Now, the engraving: And the
1M
amanico
Some beautiful timepieces spotted in the new Duesseldorf Breguet Boutique
Thank you for those appealing impressions, dear Henrik! The Classique Chronometrie, the Chronographe ref 5287, the Heritage Grande Date and especially the Hora Mundi are a feast for the eyes. I feel more and more attracted by Breguet. On the other hand am
1M
MTR
Some beautiful timepieces spotted in the new Duesseldorf Breguet Boutique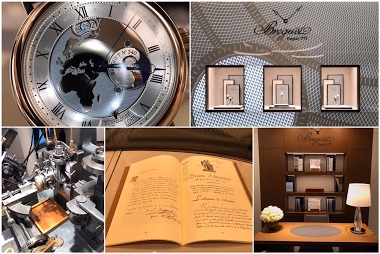 The new Breguet Boutique in Duesseldorf opened its doors just one week ago and last Thursday I had the pleasure to spend a few hours to enjoy the amazing hospitality and to get up close with some true marvels. Let's start with two timepieces that both fea
1M
MTR
Now I plan my gifts to match her Breguet!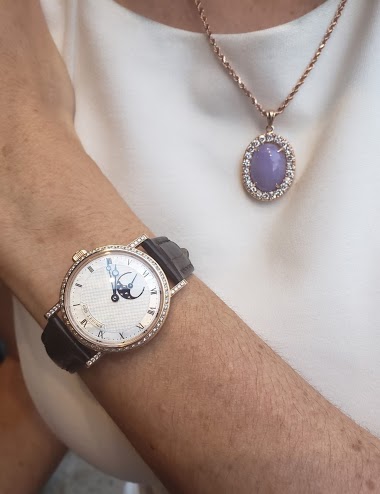 A lovely watch which matches my feelings for her. Plus, a recent picture of a classique I'm enjoying.
2M
Spangles - Mr. Tabby
A visit at the Breguet Manufacture, November 2019.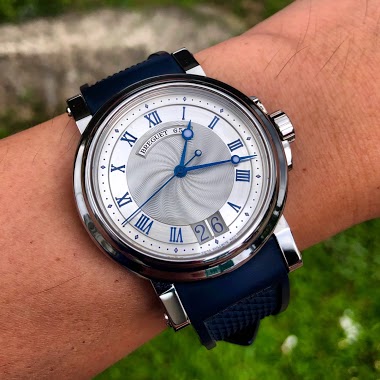 Back in 2012 , the classique 5177 (guilloche dial) almost became my first haute horology watch (but I chose a VC traditionelle instead). That was when I was looking for my first dress watch which ended up making me hook on this hobby lol. Few months later
15d
amanico
Breguet Classique Grande Complication 1801. Some pictures found on the net.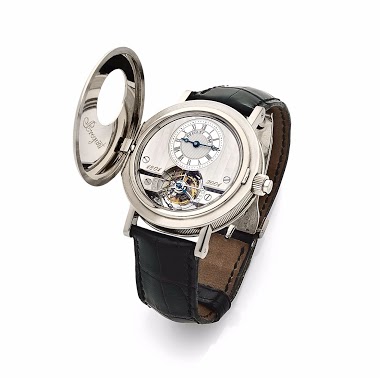 Please allow me, for once, to call it by its reference, not by its name, because I never understood how you can call a Tourbillon a Complication, even less a Grande Complication, so do we go for 1801? 1801 is a much better reference name, since this watch
6M
amanico
The wonderful universe of Breguet.
There are a number of real charmers in the classique collection, the enamel moonphase 7787, for example. Modern Breguet's insistence on following in A.L. Breguet's footsteps as an innovator points to models such as the classique chronometrie 7727, which w
7M
amanico
Breguet: 2019 novelties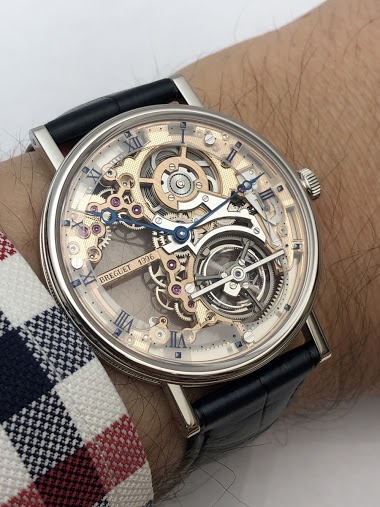 Forewords: the prices below are available in France with VAT. 2018 was an extremely important year for Breguet considering the launch of the new Marine collection. 2019 seems to be quieter and can be considered as a year of consolidation for the brand tha
7M
Spangles - Mr. Tabby