I regard Breguet the most under rated haute horological brand...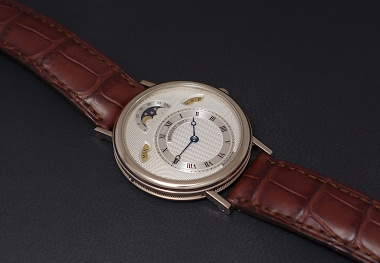 3330!
14d
eklektik
2020 Collection: Breguet 7137 and 7337.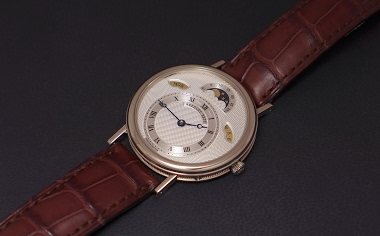 This year, Breguet decided to revisit these two references from the Classique Line. The 7137 and 7337 are both available in white gold and rose gold. The white gold 7137 and 7337 come with a blue dial, while the rose gold has a more classic silver dial. T
2M
amanico
Some Breguet Delight.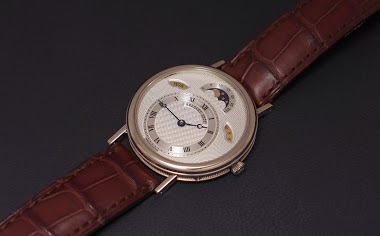 2019 was a good year for me, as I could rediscover Breguet, improve my knowledge on that brand I always admired, and enjoy some of their watches, with a big issue, as my wish list is a bit longer, now. Some of the Breguet which impressed me the most: - Th
6M
amanico
A visit at the Breguet Manufacture, November 2019.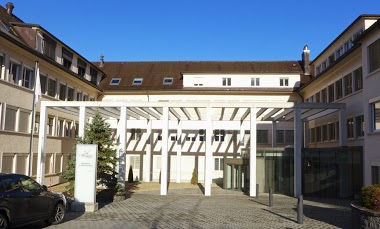 Breguet certainly is one of these magic names of the watch industry. We all have these old ads in mind, featuring some famous clients of the brand, such as Napoleon, Marie Antoinette, Churchill, just to name a few. We are many to have some models in mind,
6M
amanico
Breguet 7337. Another romantic piece from Breguet.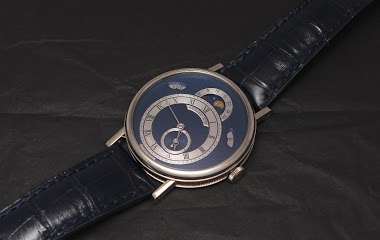 I write an article about the Breguet 3330 / 3337, Here is the link to the article: If the 35, 8 mm case of the 3330 / 3337 are disturbing you, which would be very surprising, and if you regret the absence of a small seconds, then the 7337 is for you. Her
10M
amanico
The wonderful universe of Breguet.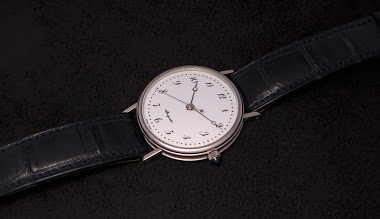 Shame on me, Breguet is a brand I am discovering. For some years, now, yes, but there are brands I know much better. Why? I couldn't say. But one thing is sure: They made and still make some very nice and good watches. Here is my conception of the wonderf
1Y
amanico
A visit at the Paris Breguet Boutique. Part Two: A review on The Breguet Classique Triple Calendar Moon Phase reference 3330.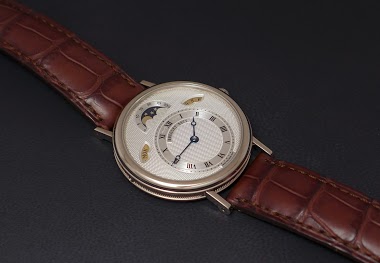 I had six goals when I visited the Paris Breguet Boutique, and I was lucky to score all of them, thanks to the kind collaboration of the Boutique Team, my contact at Breguet, and Mr Emmanuel Breguet. One of them was to review the Classique 5177 Blue Ename
1Y
amanico
Breguet 3337, one of the icons of the brand.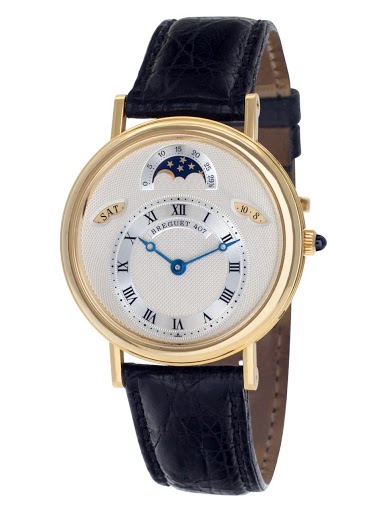 My Breguet Universe turns around a few references, as I don't have a deep knowledge about the brand, but I will try to learn more, this year and the years to come. Among these references, there are watches like the 1775, which was a celebration watch ( th
1Y
amanico
Breguet 1775 225th Anniversary Watch. A quick review.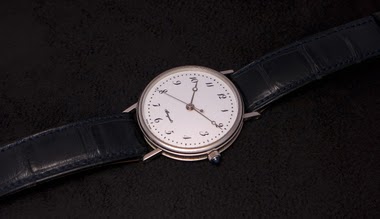 The Breguet 1775 is a watch I owned for some years, and which I let go, with some retrospective regrets. Finding another one is an impossible mission, as I rarely saw one for sale during all these last years, two, to be precise, and the one I just photogr
2Y
amanico
A quick look at the Classique Moonphase, Ref 7787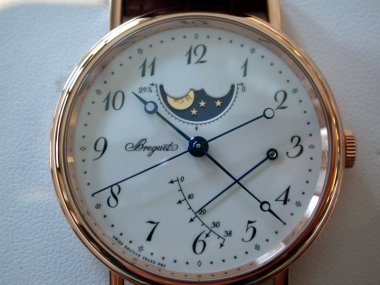 While most famous for their tourbillon designs, and also making beautifully conceived and executed simple watches, Breguet, to my eyes and like no other brand, excels at designing and manufacturing mid-range complicated timepieces. Some classic designs, l
7Y
jane