Back from the Manufacture...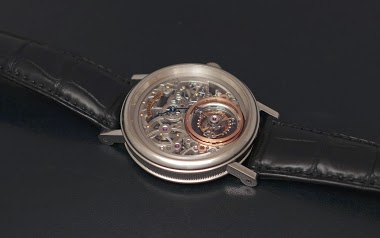 With tons of pictures and good things I saw. I have to put all this in order and words. But in the meantime, just to make it salivate, what about a picture of a wonderful Tourbillon Messidor, ref 5335? A watch I discovered many years ago. One of the nice
3d
amanico
For once we both wear a Breguet :)
On watchprosite i respond often that i like Breguet watches. I own no one, but i am there to put it on my wrist. I had a marine in my hands, when i bought my Longines watch, while waiting the seller made the papers ready. So i know how nice a Breguet is,
30d
JP_iron_head
double tourbilion breguet, crazy flowers, 1800BA-13, La Tradition Tourbillon with Fusee Chain all in one place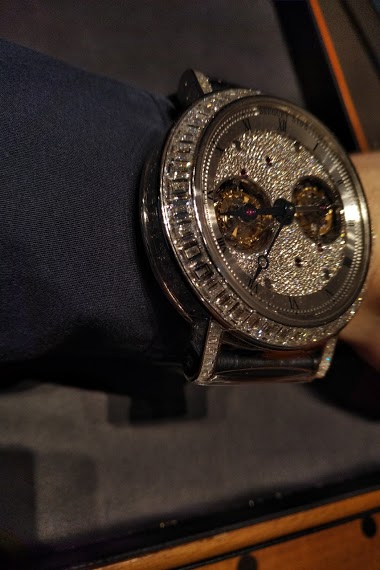 Went to Breguet in the Taipei 101 during one of their special event after finishing up at the Trans Conference in Taipei and had an amazing experience trying on some amazing pieces, really makes me want to buy one, if only I had the budget :P I had alread
3M
Spencer_Karrington
Breguet Classique Grande Complication 1801. Some pictures found on the net.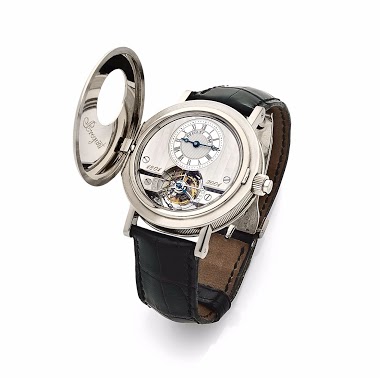 Please allow me, for once, to call it by its reference, not by its name, because I never understood how you can call a Tourbillon a Complication, even less a Grande Complication, so do we go for 1801? 1801 is a much better reference name, since this watch
3M
amanico
Breguet: 2019 novelties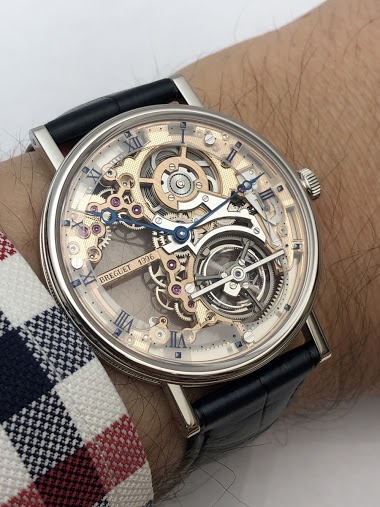 Forewords: the prices below are available in France with VAT. 2018 was an extremely important year for Breguet considering the launch of the new Marine collection. 2019 seems to be quieter and can be considered as a year of consolidation for the brand tha
4M
Spangles - Mr. Tabby
A few of the 2019 men's collection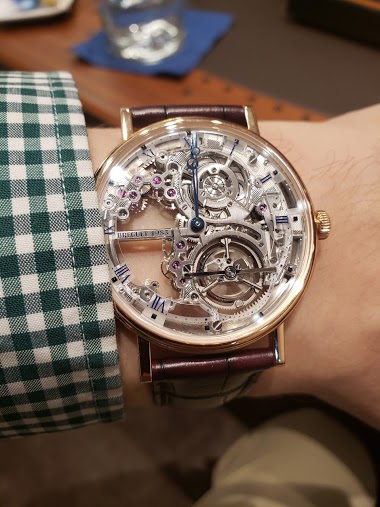 The 5395br extra flat tourbillon skeleton is lovely, look at all those internal angles! I like how they added clous de paris to the plate. The 5517ti is light and the bracelet seems excellent. I look forward to the bracelet in gold. The 5177bb is a protot
4M
redcorals
Breguet presents its new 2019 collection. Press Release.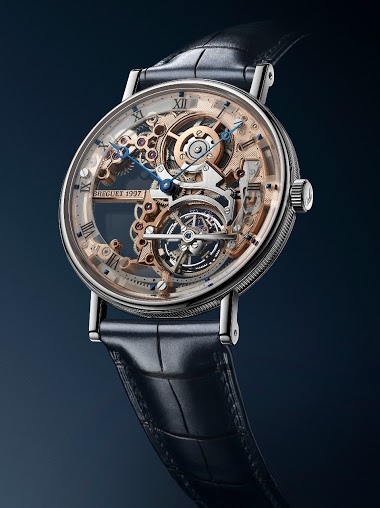 In platinum: In rose gold:
5M
amanico
Breguet presents its new 2019 collection. Press Release.

My contact at Breguet just sent me this message I wanted to share with you. We'll come back to some of these novelties later, no worries about that. BREGUET PRESENTS ITS NEW 2019 COLLECTION In 2019, the Classique Grandes Complications line welcomes the Cl
5M
amanico
Opinions requested! What do you think of the Breguet 5317, please?
At the time I got it I thought I had achieved horological heaven: a Breguet tourbillon. Then I quickly realized that tourbillons did nothing enchanting for me. I came to the opinion that they were vanity projects for watchmakers. Which is fine-much of mec
5M
Spangles - El Atigrado