Type XXI - New strap & service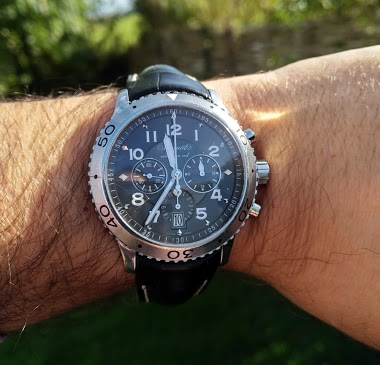 Hi, I have just received back my Type XXI after full Breguet (London boutique) service and new strap. I had never been a fan of the uncomfortable deployment clasp....however now it is totally different The deployment clasp has been adjusted and has a new
10d
kjkt3
Removing type xx bezel 🤔
has this ever been attempted? Similar to brando's gmt🤔 Thanks in advance for any feedback...
2M
amanico
Another of my grails: Breguet Type XX Marine Nationale Aréonautique Navale.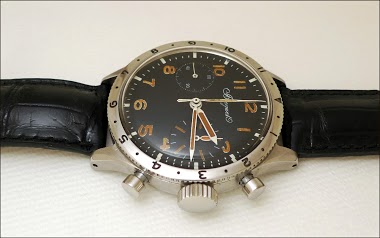 Hyper hard to find, and I suppose not easy to fund, this type XX is a bird I am hunting for many years. I only saw two or three of them in the real, and am harassing its owner to let it go in my collection. A delight. Best, Nicolas
2M
amanico
A new shot of my Breguet Type XX Platinum Salmon Dial.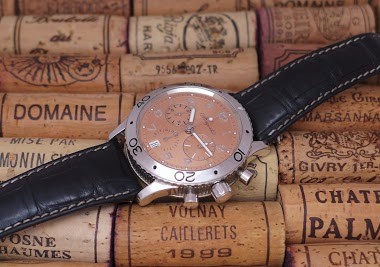 Salmon on... Wine. Enjoy, Nicolas
1M
amanico
So I decided to do a water test with my Breguet!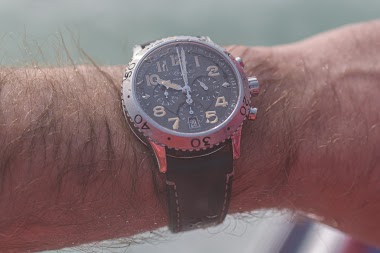 On a recent trip to Niagara Falls I was wearing my Breguet type XXI 3817 with a leather bracelet but still decided to go "in the water" with it! The thick leather bracelet survived quite well to my surprised...
2M
yacomino
A visit at the Paris Breguet Boutique Part Three: Type XX CEV 1. A legendary piece of History.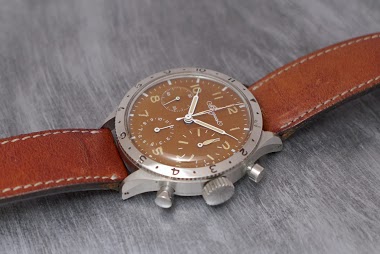 There are watches which you will never forget. When you cross their way, they always give you a special, intense and unforgettable feeling. I was lucky to see some of them in the reality. The Jaeger LeCoultre Géophysic which was gifted by the Geneva Citiz
3M
amanico
Breguet Type XX " Only Watch / The original Type XX FG 54.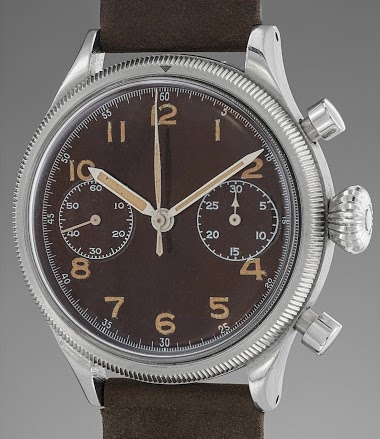 Here the original: And the case back of a similar one: Now the 2019 " Only Watch " piece unique. For the good measure and our pleasure, a close up of the dial. Should Breguet have to go farther and to not sign this dial? After all, it is so iconic that it
3M
amanico
OMG 😮 😍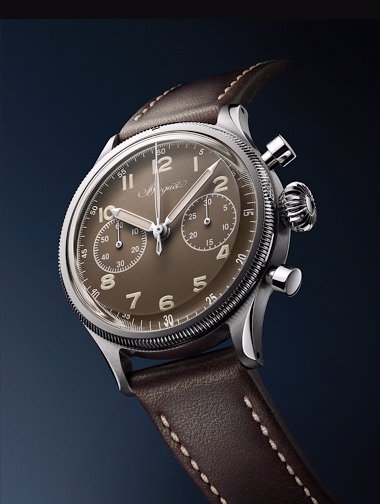 Only Watch has started to show this year's pieces unique, and this Breguet Type 20 got me almost a stroke!!! If this is any indication of what we may see as a successor to the discontinued Type XX next year, 2020 will be the year of Breguet! All photos cr
3M
Bounce781
The wonderful universe of Breguet.
The soft spot for this brand in my heart is big. Your selection here is a great representation, but I wouldn't consider myself anywhere close to an expert on the brand. I am lucky to own the Tradition you show here but only in the automatic version with r
3M
amanico
The wonderful universe of Breguet.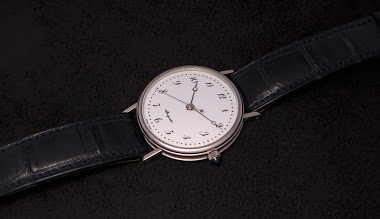 Shame on me, Breguet is a brand I am discovering. For some years, now, yes, but there are brands I know much better. Why? I couldn't say. But one thing is sure: They made and still make some very nice and good watches. Here is my conception of the wonderf
3M
amanico