Another sublime Breguet Type XX Chocolate dial.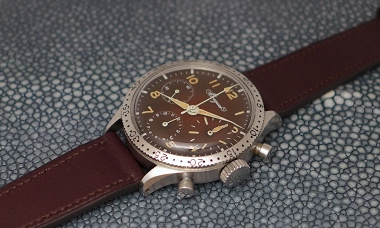 You will notice the uncommon bezel... Which, according to its owner, is a correct one. And the hour and minute hands, which are not my favorite. But what a dial! I am poisoning myself with all these Type XX I am posting. Best, Nicolas
5h
amanico
Two pictures of a marvel: Vintage Breguet Type XX Tropical Dial, " marbled ".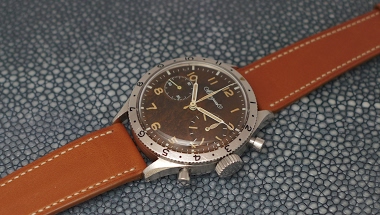 A Tye XX I saw last year, and which I saw again a few days ago. I will have no rest till I find one of these... Enjoy, Nicolas
15d
amanico
Vintage Breguet Diver. The Sea Snake.
Please tell your contact hi from NYC! Also, may we talk about a production version of the Only Watch type XX, perhaps with a modern movement, black dial and 39mm? Ooh, and the possibility of limited edition (but not 10 pieces like that blue enamel 5175 wi
24d
amanico
Breguet Type XX Homage...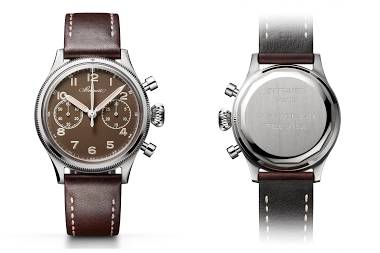 Please Breguet, pretty please... Only Watch 2019: We know you cannot make the same watch, but what about a caramel dial ala CEV? With an old movement? I would be in! You? Best, Nicolas
1M
amanico
Breguet Type XX Titanium Wednesday ...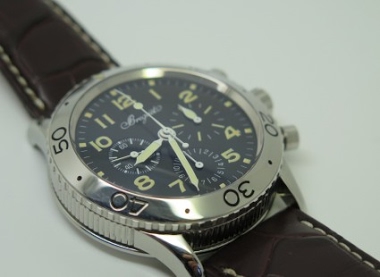 1M
holdemchamp1225
Breguet Type XX Titanium Wednesday ...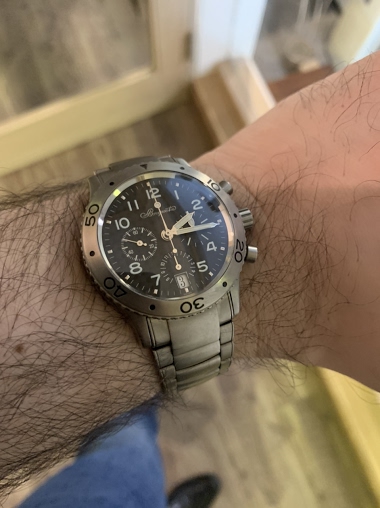 Had it since 1998 and it still looks great ...
1M
holdemchamp1225
23rd of May 2020: It is my Breguet Type XX Platinum Case Salmon Dial 16th Birthday!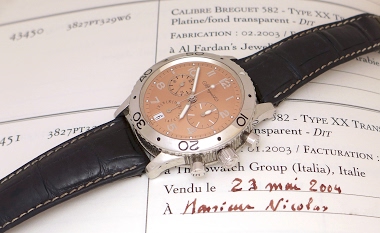 Yes, yes... 16 years have passed since I found this superb Breguet Type XX " Salmon " in Taormina, Sicily. The picture I took of it on the Breguet Archives is here to prove it: Having your name written here, among all these prestigious clients is really s
1M
amanico
The 1957 Breguet Type XX in the sunset some two weeks ago: fantastic watch, aviation classic, great size and design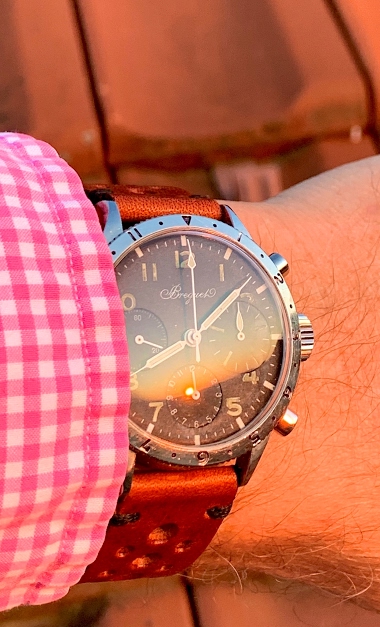 Cheers, HSTE
2M
holdemchamp1225
Morning sun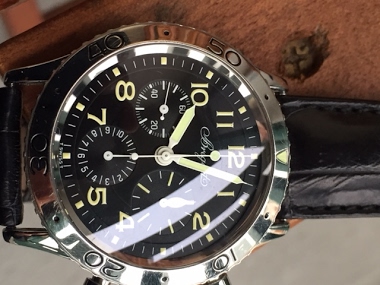 Good idea if you want it used, some 3800 models have a tritium dial with the inscription T swiss T which gives a dial quite different from the luminova
2M
amanico
Encounters which are true pleasurable dangers: Breguet Type XX CEV Nr 1.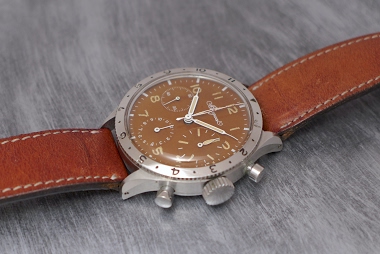 You may remember the article I wrote on this watch. If not, here is the link: www.watchprosite.com It is a thrilling experience to see this kind of legend in the metal. The problem is that, once you saw it, you can never forget it. NEVER. It is ha
2M
amanico