Breguet Tradition 7097 4y review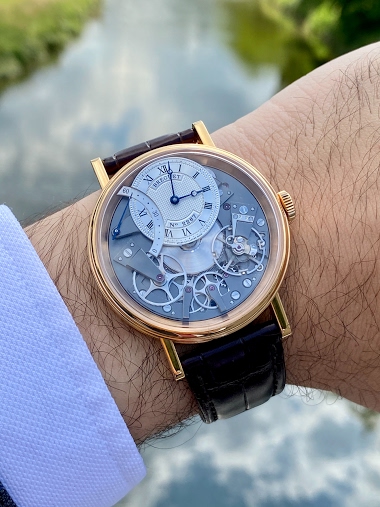 One of my favourite watches has been with me for 4 years now: The Breguet 7097 is one of these watches that doesn't go unnoticed and is never boring. The movement is constantly alive and I love the fact that is automatic with retrograde seconds. I found t
20d
holdemchamp1225
Vintage Breguet Diver. The Sea Snake.
Please tell your contact hi from NYC! Also, may we talk about a production version of the Only Watch type XX, perhaps with a modern movement, black dial and 39mm? Ooh, and the possibility of limited edition (but not 10 pieces like that blue enamel 5175 wi
27d
amanico
Live shots of the Marine Tourbillon Équation Marchante ref 5887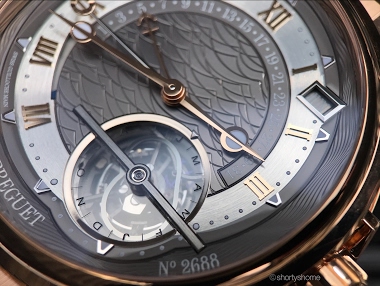 An undisputed highlight of my photo session with the Breguet novelties had to be the new red gold version of the Marine Tourbillon Équation Marchante. No wrist shots of this marvel, only some close ups... but actually this timepiece is all about the detai
1M
holdemchamp1225
Some live photos of the new Marine timepieces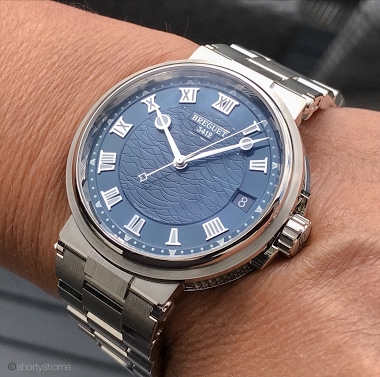 What I obviously cannot share is the very nice haptic impression I got from all three, the 5517, 5227 and 5547. But I can share some photos under different light conditions, hope you enjoy! Cheers Henrik
1M
holdemchamp1225
New for 2020 Gold Bracelets in the Breguet Marine Line, Plus Gem-Set Ladies Marine Models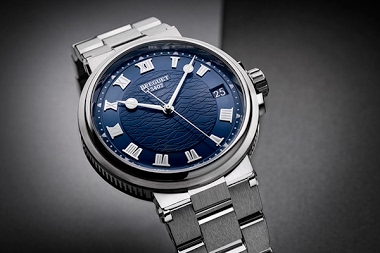 Breguet is bringing their new bracelet now in white gold and in rose gold to their Marine line to complement the titanium bracelet previously released. In the ladies Marine model, diamond-set and sapphire-set options with mother of pearl are available. I
1M
Spangles - Mr. Tabby
The classic 5817 deserves more pics ...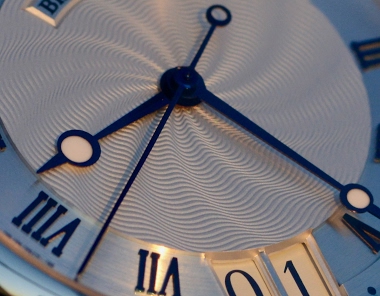 ... which are preferably not taken with a smartphone. ;-)
1M
alialkali
A Breguet dial I find fascinating: Breguet Marine Lady and Reine de Naples.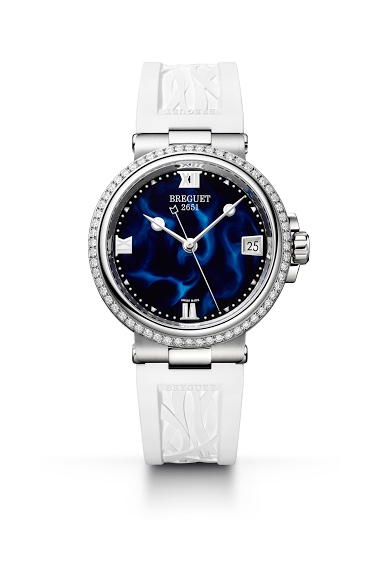 Don't ask me how they make it, I don't know, but the outcome is very pleasant. Marine Ladies: Even nicer, the Reine de Naples, without this damn date which kills the purity of the awesome dial: What do you think? Best, Nicolas
2M
amanico
Three decades of Breguet watches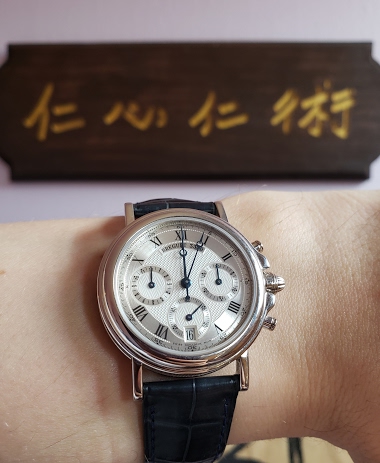 The Chinese is about medicine: "The Compassionate Heart is the Compassionate Art", in tribute to our doctors and nurses. The Breguet 3460pt 36mm goes well with it. My colleague's office altar to Kuan Yin, Bodhisattva of compassion is way of sa
2M
holdemchamp1225
Breguet Marine 5817 intermittent rotor snag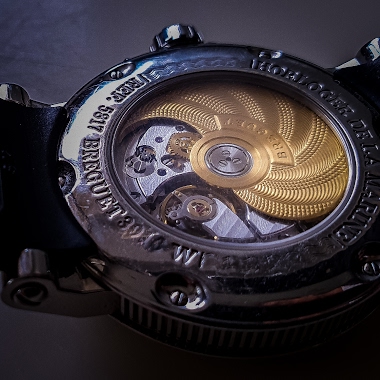 I have had this watch for a few years. It was serviced two years ago. Some times it seemed to have less power reserve than others, but since I do not wear it very often and I rotate it frequently enough so it gets some wrist time, especially in summer, no
2M
Jaccard
The marine in rose gold never lost its charm... hope everyone is safe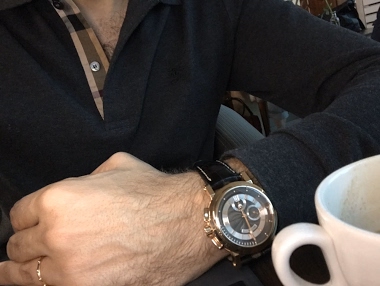 2M
Mohannad (aka Riddler)