The wonderful universe of Breguet.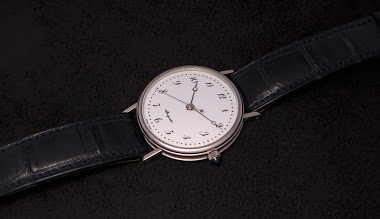 Shame on me, Breguet is a brand I am discovering. For some years, now, yes, but there are brands I know much better. Why? I couldn't say. But one thing is sure: They made and still make some very nice and good watches. Here is my conception of the wonderf
2d
amanico
Frosted dial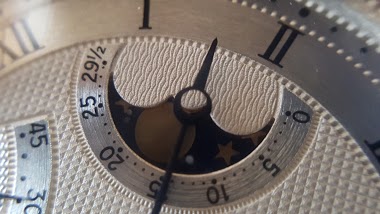 Dear purists, I took a very close look at my 3130 dial using a couple of lens, and noted that the guilloche on the various parts has a frost/hammer effect I never noted. It is present on all the different patterns. Is this a known characteristic of this d
1M
amanico
Breguet Sunday ...with 3137....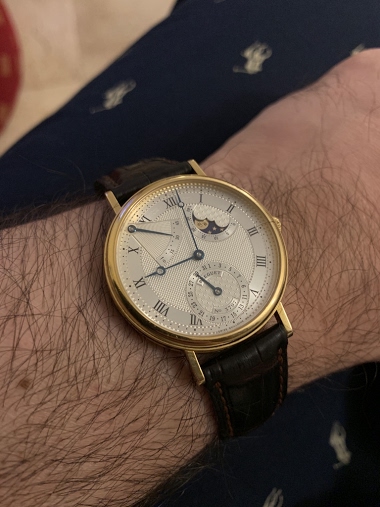 1M
Uncle Chico
Breguet 3337, one of the icons of the brand.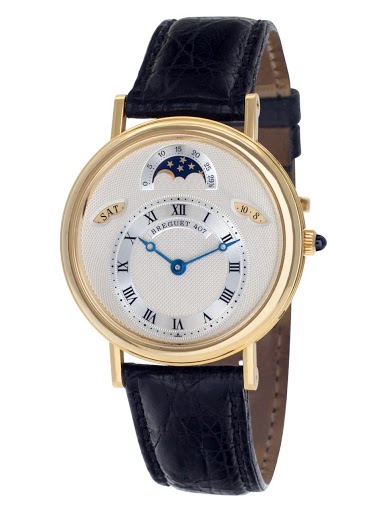 My Breguet Universe turns around a few references, as I don't have a deep knowledge about the brand, but I will try to learn more, this year and the years to come. Among these references, there are watches like the 1775, which was a celebration watch ( th
1M
amanico
Dear all Breguet fans, I need your help...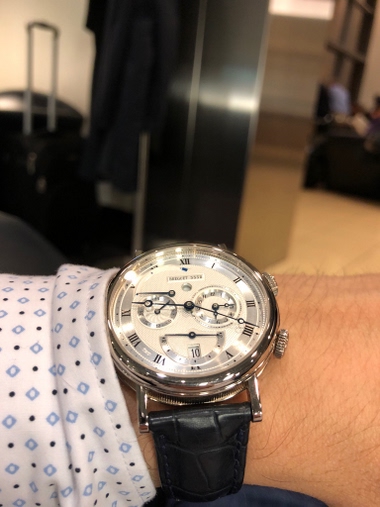 Go 5707 - I love mine!
6M
BCL
Dear all Breguet fans, I need your help...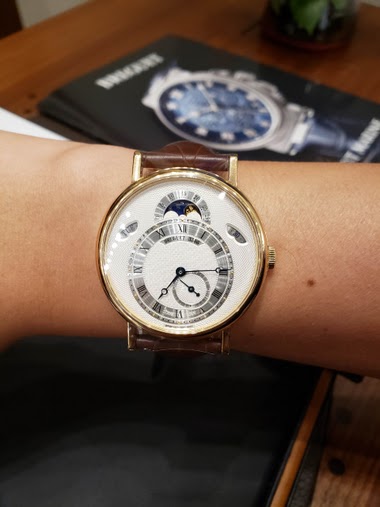 It seems the 5707 (Guilloche) is a bit more interesting, more popup, more wow-factor to me once I put it on my wrist. Tough one. To my surprise, 7337 is a bit too "flat" on the dial, and I really not in favor of both day and date windows... The alarm Yell
6M
BCL
Dear all Breguet fans, I need your help...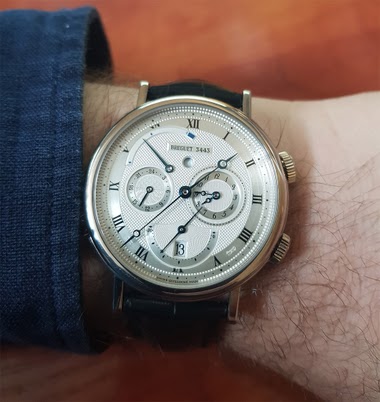 6M
BCL
Dear all Breguet fans, I need your help...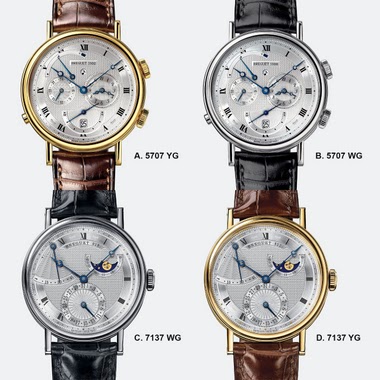 To pick one of these 4 for me Some background info and enquiry: (1) The hardest thing to me is WG vs YG for these two retro-style timepieces. (2) I have own 5-6 decent timepieces including IWC, GS, Habring2, as well as Breguet 3817ST. All are steel. (3) I
6M
BCL
Breguet Le Reveil du Tsar 5707 in WG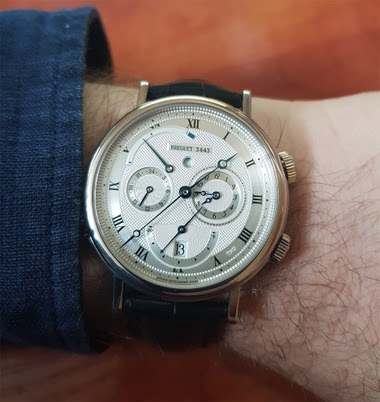 I've found that this forum has more interesting Breguet-related posts than TZ ot WUS. So will show some of mine pictures. Also looks like I have somehow similar collection to Alkiro - Reveil du Tsar, Tradition (but I prefer 7057 40mm unkile Alkiro), GO Pa
8M
Mr Glass
What's your take on the Breguet 7727, please?
On the 7727, I really like how the seconds subdial cuts through the main eccentric hour/minute chapter ring, but the power reserve, IMO, works much better if it "hangs" from 1:30 or 10:30 like on the 5277 or the classic 3137, respectively. On the 7727, it
4M
Spangles - Mr. Tabby