Dear all Breguet fans, I need your help...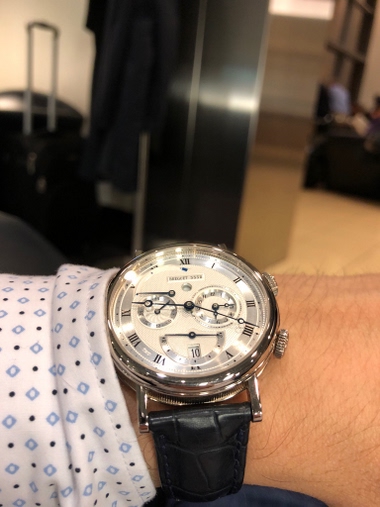 Go 5707 - I love mine!
4M
BCL
Dear all Breguet fans, I need your help...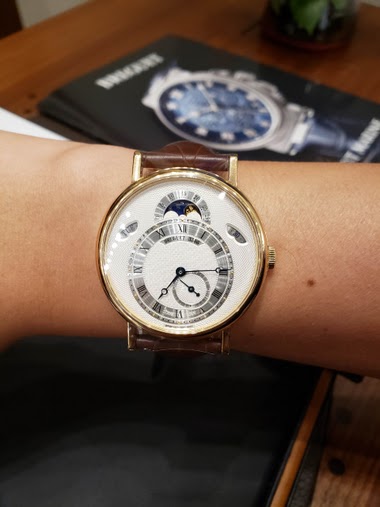 It seems the 5707 (Guilloche) is a bit more interesting, more popup, more wow-factor to me once I put it on my wrist. Tough one. To my surprise, 7337 is a bit too "flat" on the dial, and I really not in favor of both day and date windows... The alarm Yell
4M
BCL
Dear all Breguet fans, I need your help...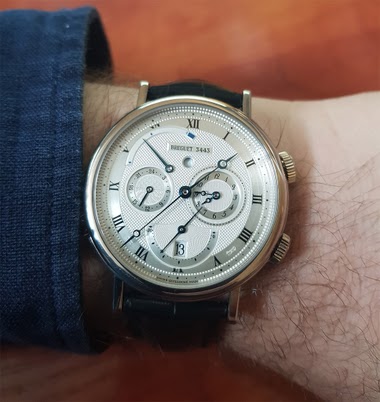 4M
BCL
Dear all Breguet fans, I need your help...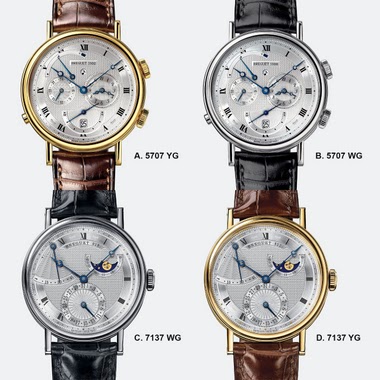 To pick one of these 4 for me Some background info and enquiry: (1) The hardest thing to me is WG vs YG for these two retro-style timepieces. (2) I have own 5-6 decent timepieces including IWC, GS, Habring2, as well as Breguet 3817ST. All are steel. (3) I
4M
BCL
Breguet Le Reveil du Tsar 5707 in WG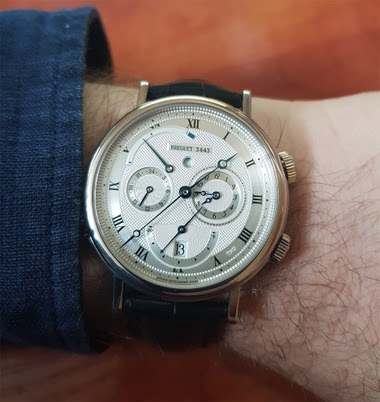 I've found that this forum has more interesting Breguet-related posts than TZ ot WUS. So will show some of mine pictures. Also looks like I have somehow similar collection to Alkiro - Reveil du Tsar, Tradition (but I prefer 7057 40mm unkile Alkiro), GO Pa
6M
Mr Glass
What's your take on the Breguet 7727, please?
On the 7727, I really like how the seconds subdial cuts through the main eccentric hour/minute chapter ring, but the power reserve, IMO, works much better if it "hangs" from 1:30 or 10:30 like on the 5277 or the classic 3137, respectively. On the 7727, it
1M
Spangles - Mr. Tabby
Breguet Rattrapante Chronographs, Ref 3497 and 5947.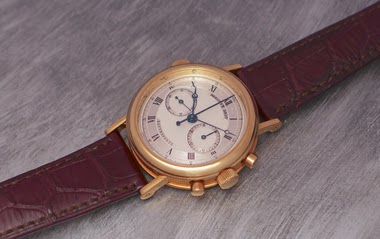 If you are a Chronograph Fan, you certainly know that manual winding Rattrapantes are pretty scarce. The Breguet Rattrapante is not the most famous one, the stars begin Patek and Lange on that matter. Still, the Breguet Rattrapante deserves to be known. I
8M
amanico
Fiber spoted under the glass of my 5817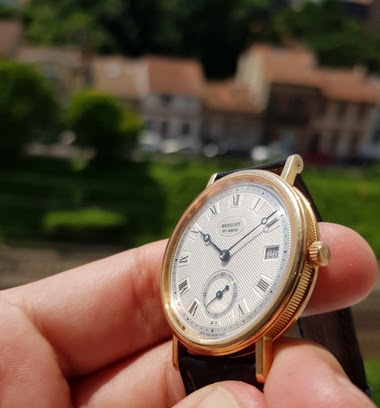 In fact i'm pretty happy with my breguet, what you see on the macro is almost impossible to spot with your eyes. And I like the brand so much that I have bought a Breguet 5920 last week.
8M
watchestolove
Finishing Touches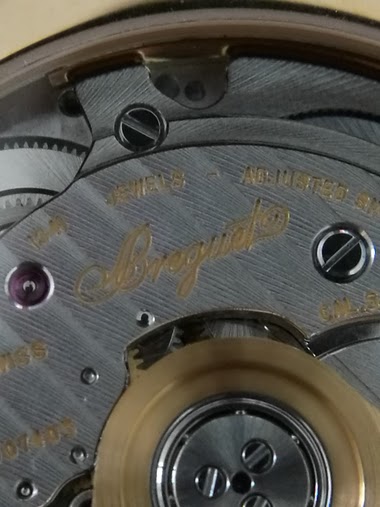 While examining a macro of the ref 5207, I noticed that the stamp on the movement contained some imperfections. The tops of some of the letters are not completely filled and appear darker. Would a stamp process versus hand engraving explain the unevenness
9M
JP_iron_head
Breguet 1775 225th Anniversary Watch. A quick review.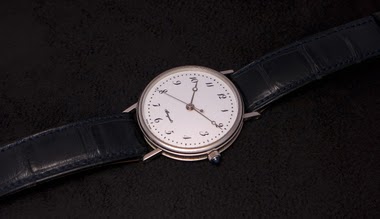 The Breguet 1775 is a watch I owned for some years, and which I let go, with some retrospective regrets. Finding another one is an impossible mission, as I rarely saw one for sale during all these last years, two, to be precise, and the one I just photogr
10M
amanico