<!iframe style="align:center; height: 250px; max-width: 100%; width: 100vw; overflow:hidden;" src="https://storage.googleapis.com/pubzapuscentral/watchprosite/ad/adsGO11b/index.html" frameborder="0">

MTF
[PuristS]
13383

<!tag blob="forumpost.visitstar">
Sarpaneva: Finland, Family and Design
Sarpaneva: Finland, Family and Design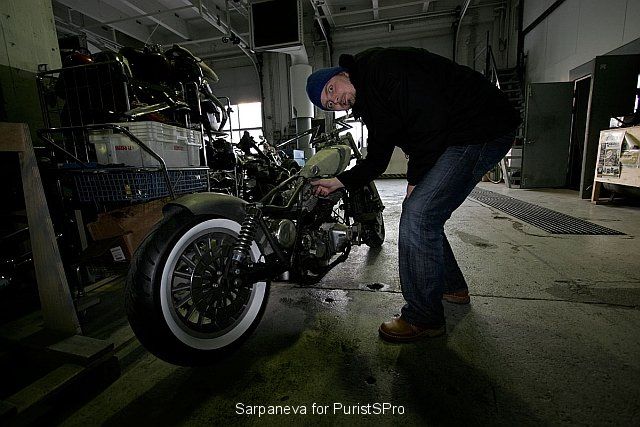 The eyes have it!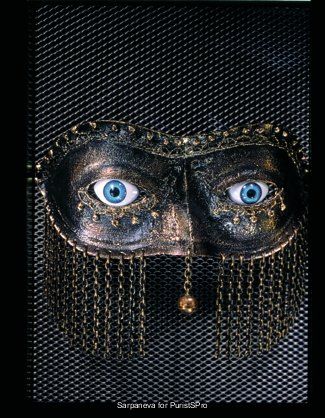 Naamio - Pentti Sarpaneva

In a recent interview with PuristSPro [click here ], watchmaker Stepan Sarpaneva said: "Nearly all my family were artists or artistic people with a very Bohemian lifestyle, you might say they were a little bit like hippies before hippies existed. Very alternative; with all the kinds of difficulties and pleasures that can bring. This all had a big influence on me for sure.......My entire family background is embedded in Finnish design: my father and uncle were very famous in Finland and their works are found in musea across the globe. Even though I am trained as a watchmaker, this desire to create and design a total product is deep inside me. And I want it to be a Finnish product as much as possible."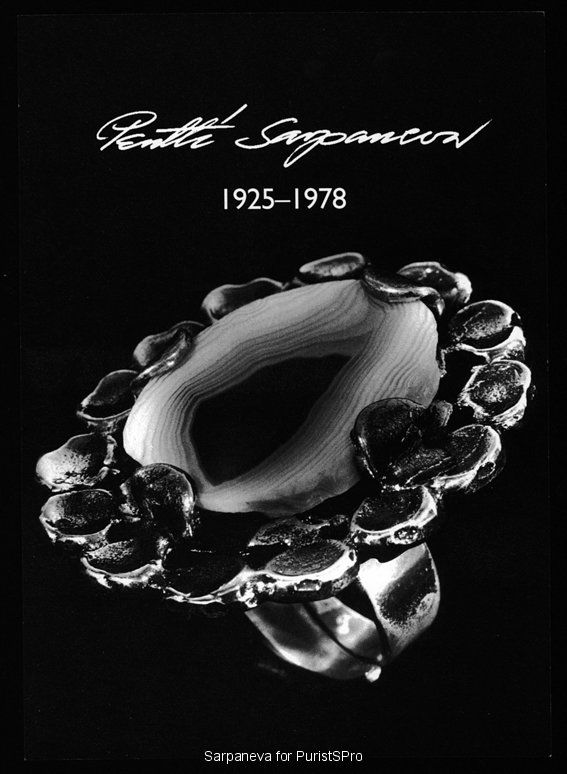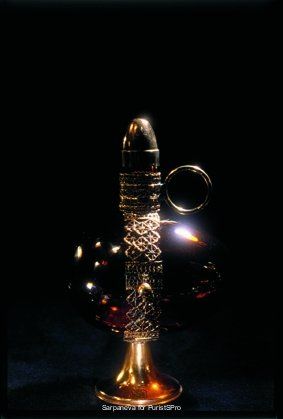 Karahvi - Pentti Sarpaneva
Stepan belongs to a clan of well-known artists and designers. His father, Pentti Sarpaneva, was known for his unusual jewellery, bronze and glass pieces, and his uncle, Timo Sarpaneva, worked mainly in glass (both sculptural and utilitarian items) as well as textiles and interior design. Timo Sarpaneva's work received major prizes such as the Grand Prix at the X Triennale di Milano 1954 and his works can be seen in more than 31 permanent museum collections across the world.
That interview set off a personal quest for me to find out what is 'Finnish design' and how it relates to Stepan's watch designs. There is a lot of hidden 'design culture' in Finland. One of the more useful sources was the Ministry for Foreign Affairs of Finland, Department for Communication and Culture/Unit for Public Diplomacy ; seriously, they have such a department! More about that sort of Finnish bureaucracy later.
Maybe it is because of their location and climate or geo-political history but for whatever reason, Finland produces a lot of 'design'. Even outside Finland, most people are familiar with products from Nokia (cellphones), Oras (faucets), Polar (sports instruments), Iittala (glass) and Suunto (dive/sports instruments). Not that many people can remember, let alone pronounce the names of famous designers that include Alvar Aalto (Father of Modernism; No.60 three-leg stacking stool), Eero Aarnio (bubble chair), Timo Sarpaneva (glass), Kaj Franck (design doyen), Ilmari Tapiovaara (interior architect), Vuokko Nurmesniemi (textile) and Antti Nurmesniemi (enamel coffee pot).
1950s.
Finland Design started in the 1950s as a continuation of the National Romantic movement at the turn of the 20th century that made industrial arts, architecture and fine arts part of the creative culture. Even in the late 19th century, the organised Finnish bureaucracy rumbled into action and the Finnish Society of Crafts and Design was founded in 1875 to maintain the "Sunday School" and to encourage manual skills within industry. Its graduates included many of the famous names above.
After the 2nd World War, the anthropo-geo-politics in Finland changed. The Finnish Society of Crafts and Design created the Finnish section at the famed Milan Triennales of the 1950s and 60s. The Triennales and the prizes quickly spread the fame of Finnish design – Wirkkala, Timo Sarpaneva and Franck became more than names. Even the design-challenged amongst us can recognise iconic products from that era: Domus chair (1946), Kilta tableware set (1957), Antti pan (1957), Muurame furniture (1955), Fiskars scissors (1960), Marimekko's dresses (1951) and knitwear (1968).
It is said that the myth of Finnish design began with legends of a small, northern country's struggle against the forces of nature, the memories of famine and the burden of historical politics that provided a basis for marketing design with animalistic elements: the Midnight Sun, snow-covered forests, frozen lakes, and sisu (perseverance) that were an inspiration to designers. It is not surprising that Stepan Sarpaneva mentions the same elements to describe his homeland and it's design culture.
One of the themes of the new Finnish form was the concept of modularity; in reality this meant individual solutions using elements, like the components in a watch, whether the end result is cutlery, clothes or home furniture. The key elements had a simple, timeless design that kept them fresh and able to traverse the passage of time, albeit with plethora of colour choices to allow for changes. A prime example of this continuing principle is the changeable fascia for Nokia mobile phones.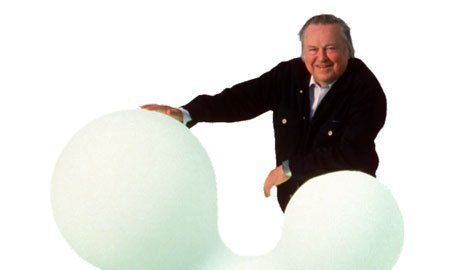 Furniture Designer - Eero Aarnio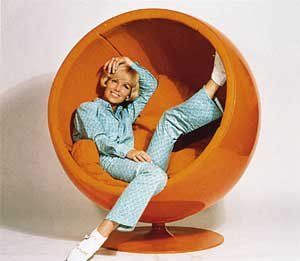 Bubble Chair - Eero Aarnio
1960 – present.
Eventually, Arctic quirkiness evolved into an international reputation of Finnish design. In the early 1970s, new materials such as plastic and fibreglass allowed experiments with form and colours. The rounded silhouettes and vivid colours of chairs by Yrjö Kukkapuro and Eero Aarnio were suddenly "groovy". However, the first energy crisis of the 1970s brought production of plastic chairs to a standstill. Everybody went ecology green and wood appeared everywhere in the 1980s, combined with metals into the experimental furniture from Simo Heikkilä, Yrjö Wiherheimo and the darling of Fiskars (tools) – Kari Virtanen. In spite of the economic recession in the 1990s, technology and metal companies began to use industrial designers as a part of product development and corporate strategy. In the 1990s, global brands like Nokia, Suunto, Metsopaper (Valmet), Ponsse, and Polar emerged.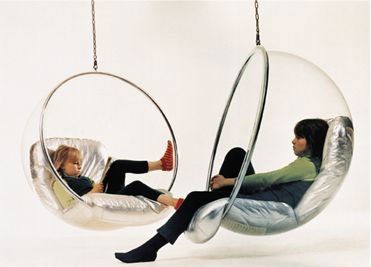 Bubble Chair - Eero Aarnio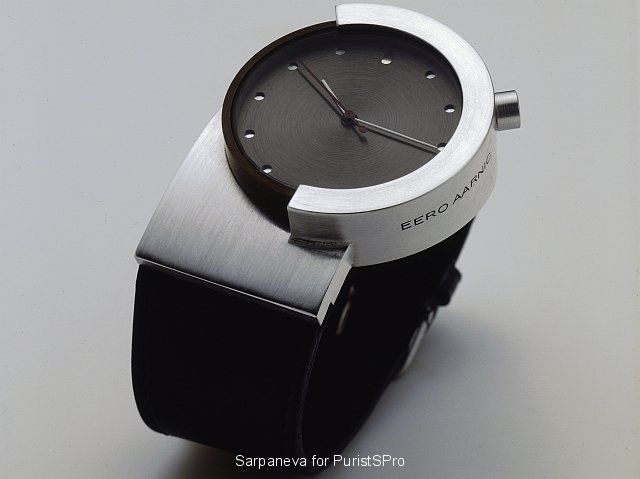 Prototype watch - Eero Aarnio
This did not make it to production but a certain independent Finnish watchmaker had to make the prototype.........

SARPANEVA DESIGN CLAN
Timo Sarpaneva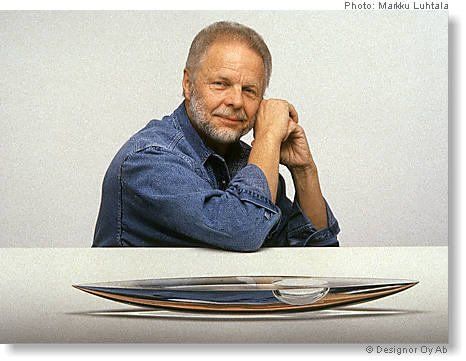 Kayak - Timo Sarpaneva

Stepan's late uncle – Timo Sarpaneva (1926 – 2006) – garnered the most recognition as an industrial designer and Professor.
Worked for glassware company Iittala from 1950.
Numerous Grands Prix at Milan Triennales in the 1950s
Architectural prizes including the International Design Award (American Institute of Interior Designers) 1963
Honorary member of the Royal Society of Arts 1963
Honorary doctorate from the Royal College of Art 1967
Professor honoris causa at Academico de Honor Extranjero, Academia de Diseño, University of Mexico City 1985
Honorary doctorate from University of Art and Design, Helsinki 1993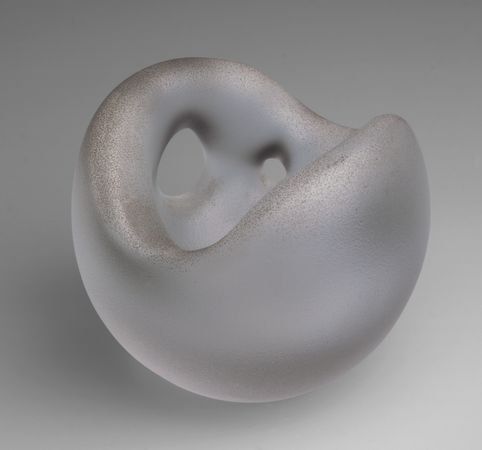 Devil's Churn Object - Timo Sarpaneva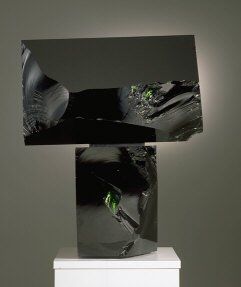 Glass Object - Timo Sarpaneva
The secret of Timo's great success has been much debated and the consensus is that he was able to transform everyday objects into art, and to let Hope light up the gloom of Life, because the companion of Beauty is Hope. His 'work zone' was at the juxtaposition of time, space and material, and he made that place tangible through his objects. He transposed the material world into poetry.
Although he expressed himself in many materials – working as happily with ceramics, metal, textile, wood and glass, that last medium – Glass – is the material that was closest to him; "because glass is the material of space, it is best suited as a material to be given to light", in his words. Timo was best at capturing light, with the ability to show us light as if seen from beneath an ice covered sea, or through the living foliage of a pine forest. The Kayak, Lancet and Orchid collection – present-day auction art treasures – was awarded the Milan Grand Prix in 1954.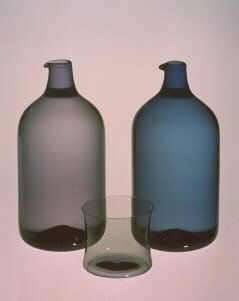 Bottles - Timo Sarpaneva
Timo Sarpaneva designed the current i-logo for Iittala Glass in 1956 for his everyday glass collection in water colour hues called i-line. The i-line was awarded the Grand Prix at the Milan Triennale in 1957. Soon its successful logo was adopted by Iittala and used as a trademark for all its products. Straying from the ubiquitous functionalism of 'Scandinavian design', Timo's aesthetics demanded an end to his 'lyric phase' in the 1960s when he grooved to a different beat and in a more dynamic pop style and, into frosted glass that is closer to Finnish ice in nature. Products from this period include the Finlandia range and the Festivo candleholder series that is still 'Pop-ular' today.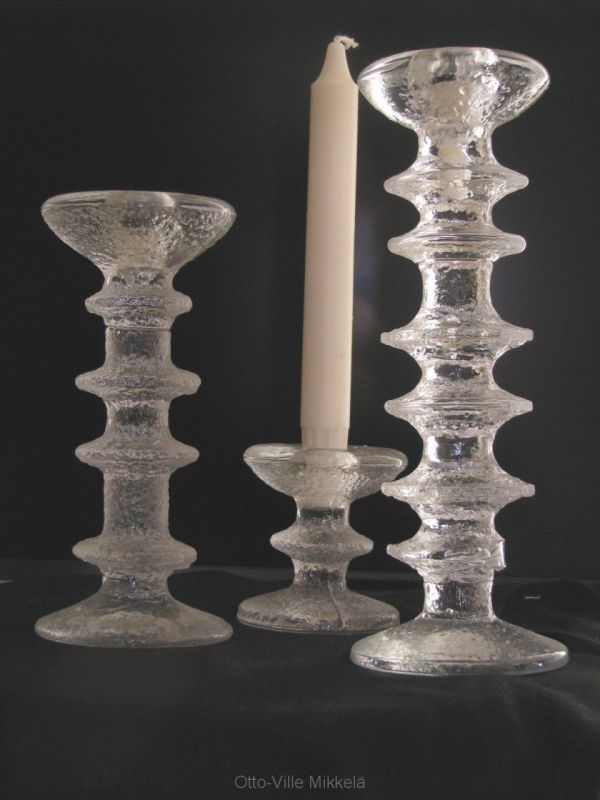 Frosted Candleholders - Timo Sarpaneva
Timo Sarpaneva was influenced by his roots from his shamanistic grandfather who was also a blacksmith; the seminal experiences with glass are related to childhood memories of molten metal in the blacksmith's shop. Timo worked with metal in the 1960s and created a series of cast iron cooking dishes. The 1960s cast iron pot is iconic because Iittala put it back into production in 2003; a beauteous pot equipped with an ingenious detachable wooden handle, that also appears on a Finnish postal stamp.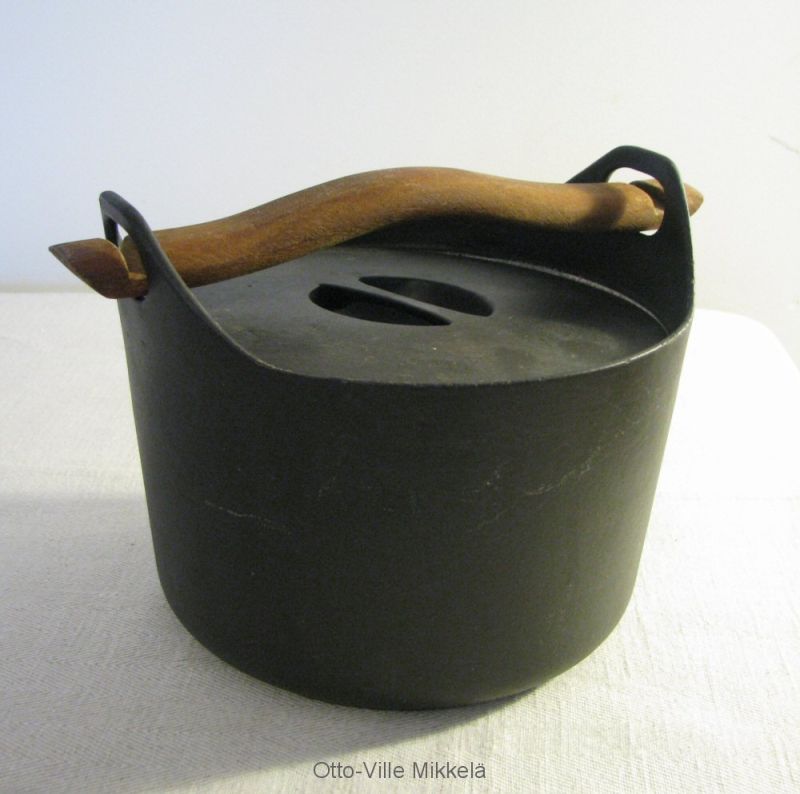 Casserole - Timo Sarpaneva
The Archipelago collection, designed for Iittala in the 1970s, was a return to purer shapes. The following decade saw the birth of the challenging, mystical Claritas, a collection from which many items have been selected for Official State Gifts.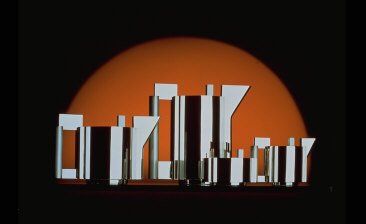 Coffee Pots - Timo Sarpaneva for Finnish President's Residence
Timo Sarpaneva designed iittala's Marcel collection which was bought by the Finnish President's official residence in Mäntyniemi.
Venini of Murano and Timo Sarpaneva first teamed up in the 1990s. In Murano, the Professor also discovered maestro Pino Signoretto – "a man with golden hands". In the Millenium Meum collection of glass sculptures, Signoretto gave form to Timo Sarpaneva's dreams and visions.
"People don't really need holidays, after all; they can carry their holidays with them, and rest when they wish" - Professor Timo Sarpaneva.
Pentti Sarpaneva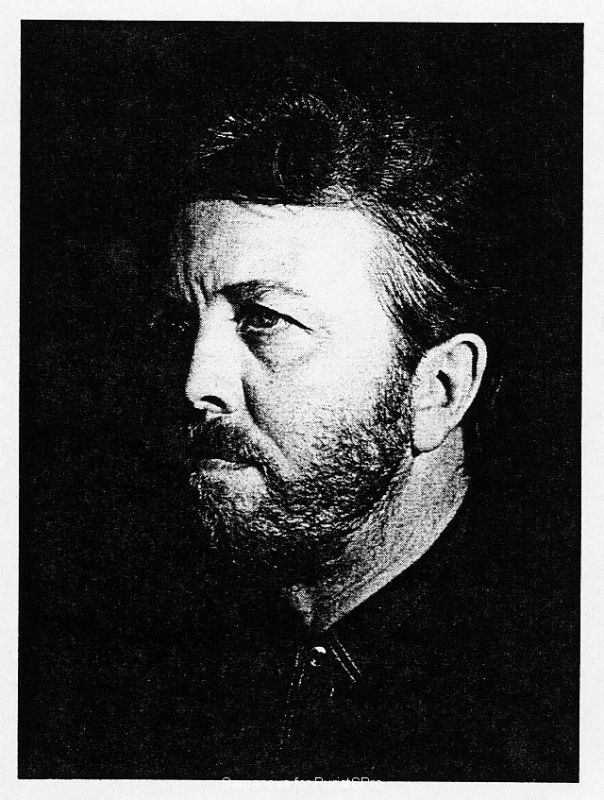 Pentti Sarpaneva

Stepan's late father – Pentti Sarpaneva (1925 – 1978) – a graphic designer, played with bronze and silver, often warming it up with local natural stones – amethyst, rose and smoke quartz. Again, the memories of a shamanistic, blacksmith grandfather must have influenced the textures achieved in the metal. Pentti's work evokes fiery metal, melting icicles, flowing volcanic lava or raised tree bark.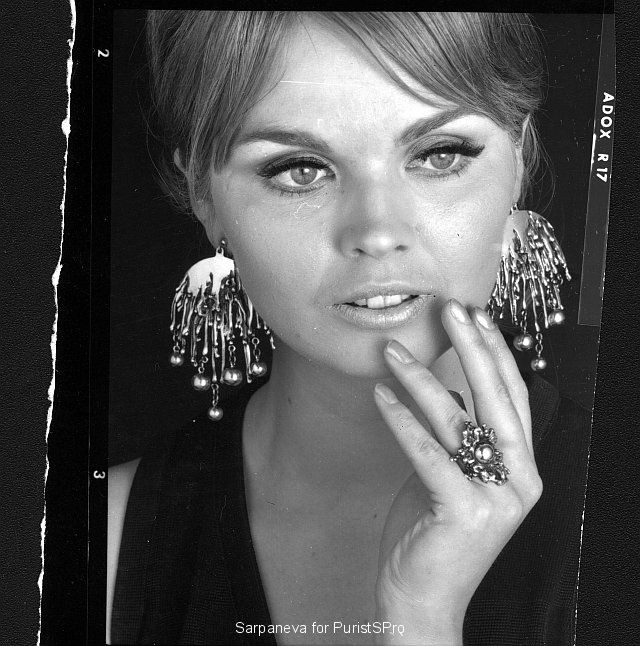 Mutsi: Pentti's muse and modeller
Stepan's mother also moved in artistic circles and the fashion world.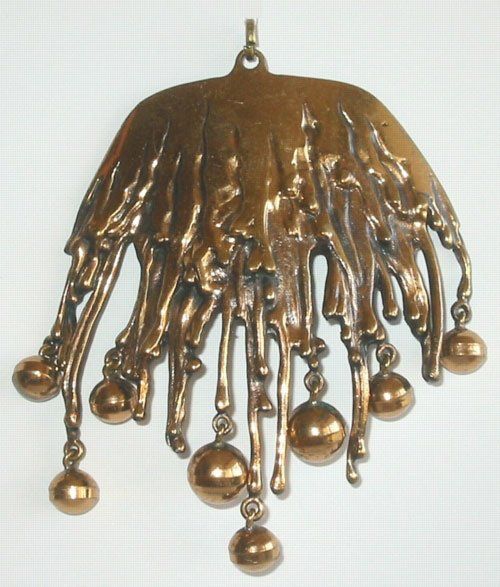 Earring - Pentti Sarpaneva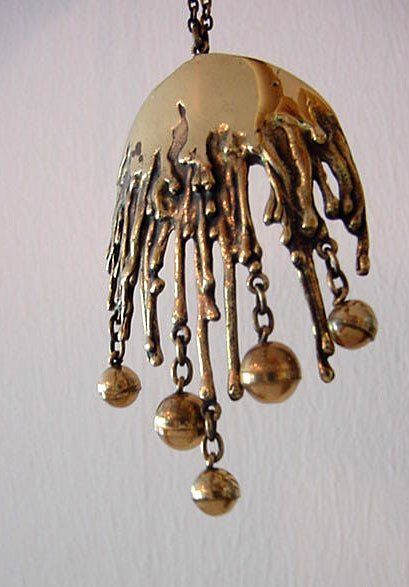 Pendant - Pentti Sarpaneva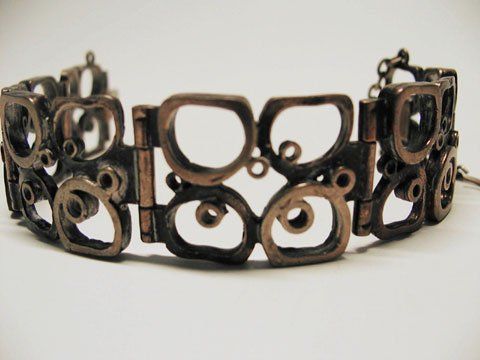 Bracelet - Pentti Sarpaneva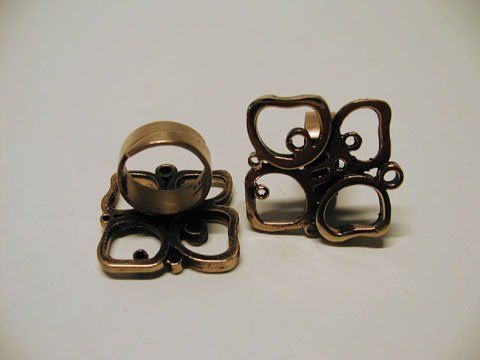 Earrings- Pentti Sarpaneva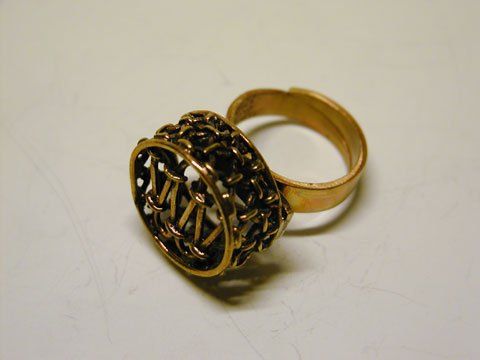 Ring - Pentti Sarpaneva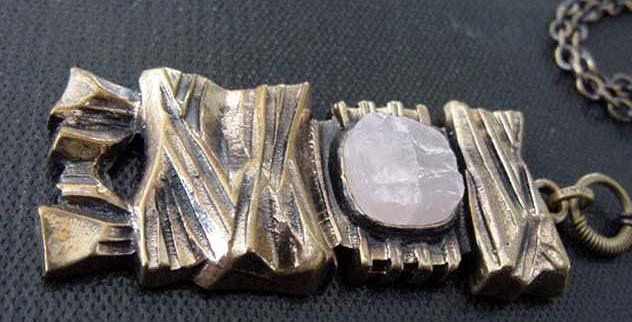 Pendant - Pentti Sarpaneva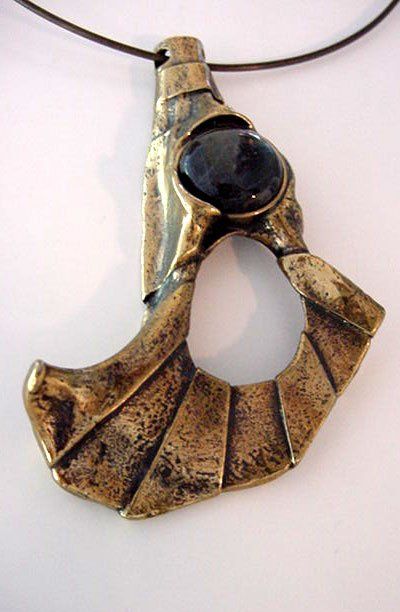 Pendant - Pentti Sarpaneva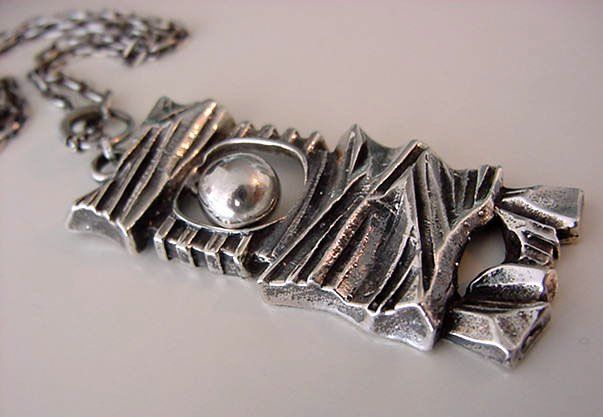 Pendant - Pentti Sarpaneva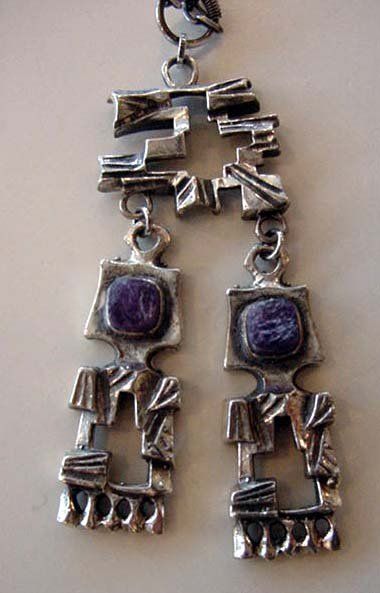 Pendant - Pentti Sarpaneva

Stepan Sarpaneva – Evolution of Watch Designs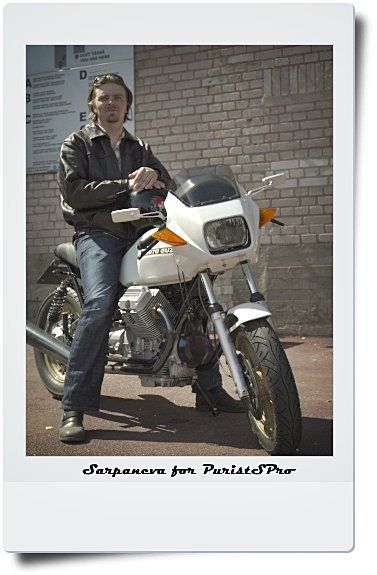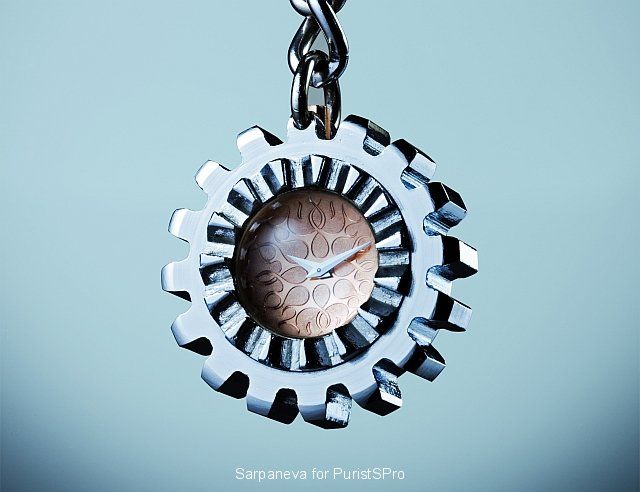 Time Tramp - Stepan Sarpaneva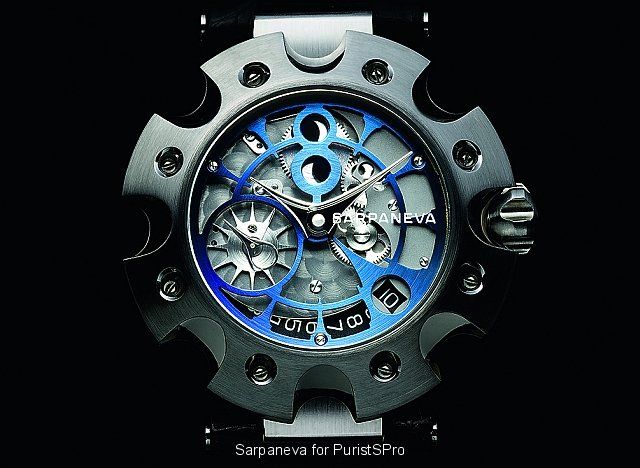 Supernova - Stepan Sarpaneva
SUPERNOVA, (10 pieces, all sold out), was a design taken from the 'higher spheres'. The design was inspired by the explosion that takes place when a new star is born from older, ancient material. Stepan is intrigued by the organic side of astrophysical phenomena; all the iron in the universe, including the iron in red blood cells of your body, was created by such explosions. Although that edition of ten sold out within a few weeks, it is very likely that the SUPERNOVA will be returning in a new realization within the very foreseeable future.
You can see in his father's work below, hints of Stepan's Supernova watch to come.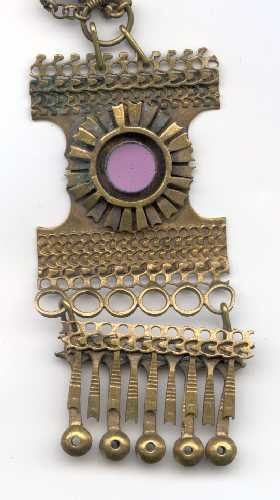 Pendant - Pentti Sarpaneva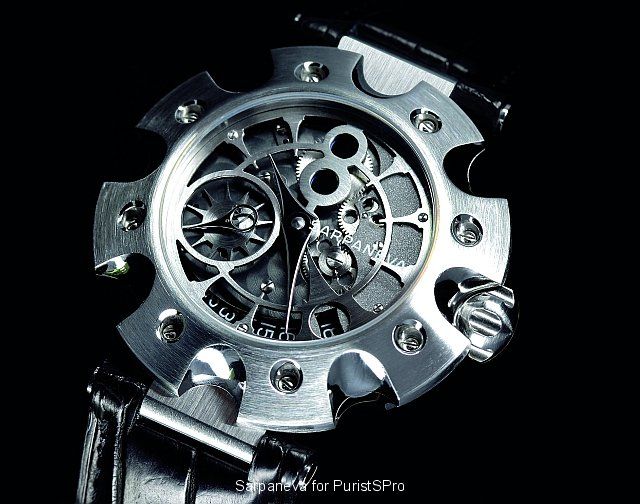 Supernova - Stepan Sarpaneva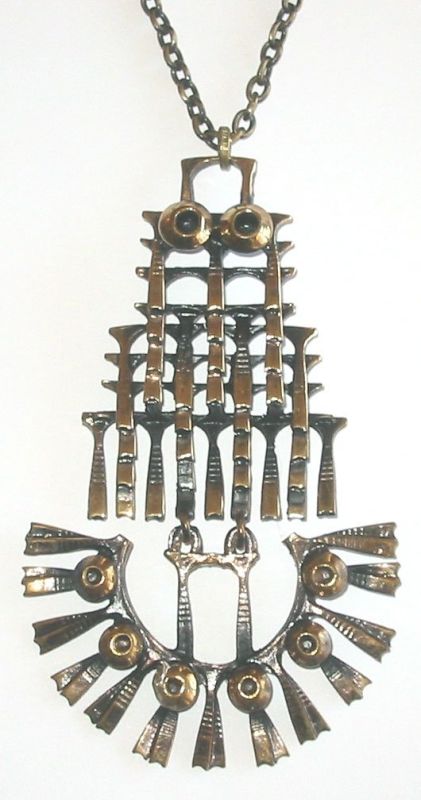 Pendant - Pentti Sarpaneva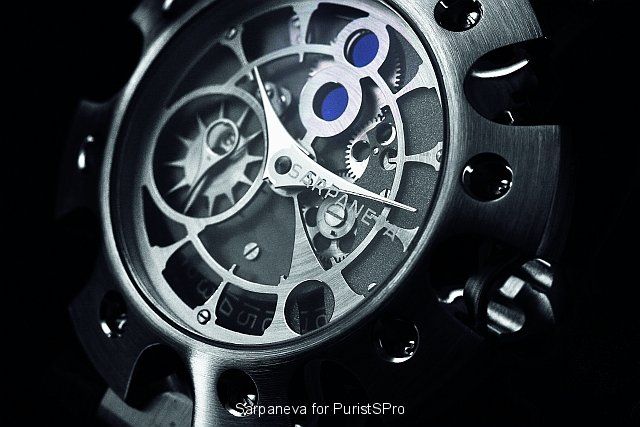 Supernova - Stepan Sarpaneva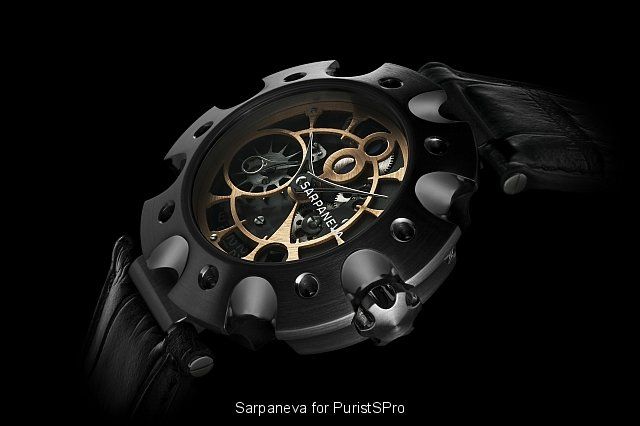 Supernova - Stepan Sarpaneva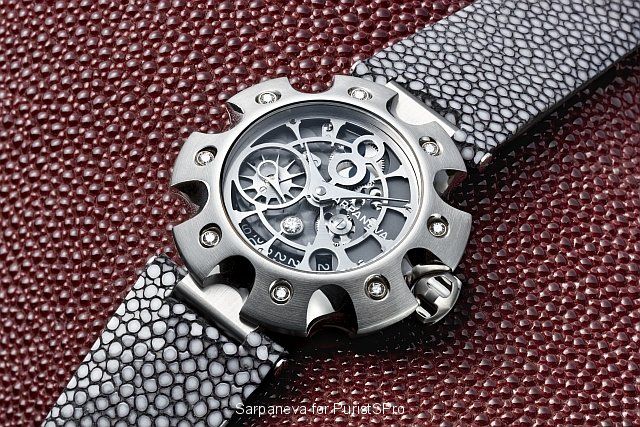 Supernova - Stepan Sarpaneva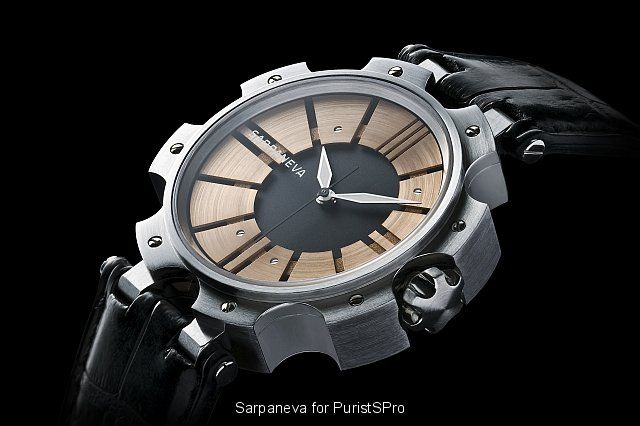 Uniikki - Stepan Sarpaneva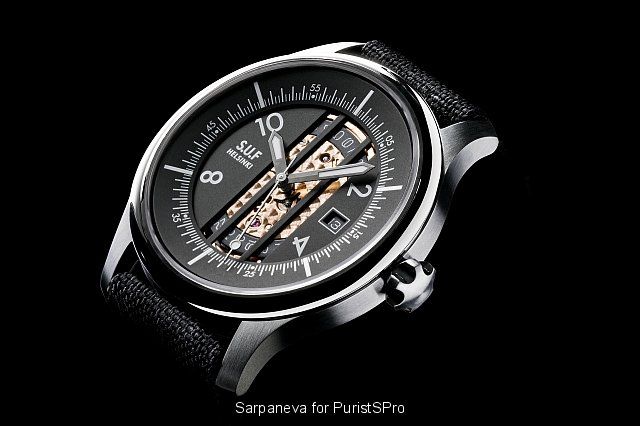 Palander - Stepan Sarpaneva
You can see in his father's work below, hints of Stepan's Korona watches to come.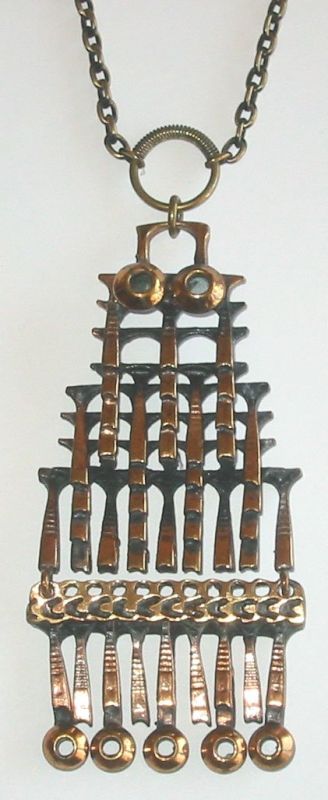 Pendant - Pentti Sarpaneva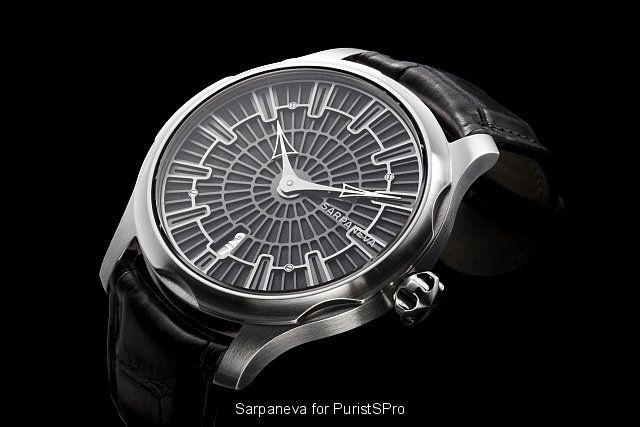 Korona K1 - Stepan Sarpaneva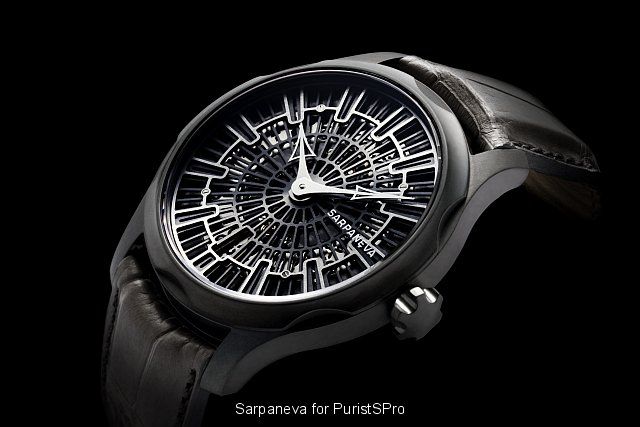 Korona K2 - Stepan Sarpaneva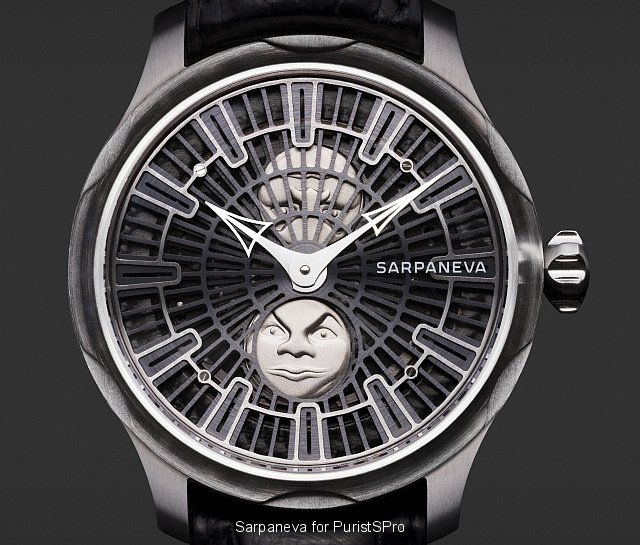 Korona K3 - Stepan Sarpaneva

Stepan Sarpaneva Interview

I asked Stepan to share his thoughts on his designs with us.
Key
PPro: PuristSPro
SS: Stepan Sarpaneva
PPro: In a previous interview, you said that Finland was an unusual place that inspires design; would you like to elaborate?
SS: Finland is a kind of unusual place......For me, when I design watches, I can suddenly be inspired by really gritty, direct and even somewhat ugly looking things like old rusty iron parts or stuff you come across in junkyards or in nature, whatever the origin. I guess this is a real family trait; a few critics of my father's jewellery said it was too primitive and basic in styling and also too large – actually much more like sculpture. So when I now look back on my father's and my uncle's work, I notice the same family attraction with primal elements is present, a fascination with the beautiful simplicity and power you sense in primitive or primordial forms and shapes. But you know, you can't just stick those ideas into a watch or even jewellery just like that; the trick is that you somehow transform them into a new vision or conceptualization, retaining the power of the basic idea encapsulated within it.
PPro: How did the SUPENOVA design come about?
SS: The SUPERNOVA was very radical at the time I created it, and I can tell you it was very difficult to make. The case is very complex in shape and requires polishing and brushing on different areas that can only be accomplished by hand, and the same goes for the subdials and hands and many other parts inside the movement.
PPro: Where did the idea come from for the KORONA series of watches?
SS: People ask me where the idea came from, and it is a typical story for me. One night really late, walking home with my friends, the Moon was full and bright and shining on the circular, open worked and rusty iron gratings that surround the base of the trees on the street near my home. For some reason those details just popped into my head and stayed there. So, next day I started drawing and playing with the form; made a paper cut-out of such an open-worked shape and began piling them one over the other, and those kinds of things. When I repeated this with metal parts, a friend of mine noticed that it also began to have something suggestive of the outward shimmering, the corona, around the Sun's edge during a solar eclipse. That's how the dial of the KORONA series was formed – just a passing glance at something that you normally see every single day – but somehow never really notice.
PPro: Where did the K3 moon phase inspiration come from?
SS: The open grates of the dial, despite the metalwork, also were suggestive of a forest, or a cloudy night-time sky, or outer space somehow. I realized that by putting the Moon under this dial it would allow you to actually 'see' the moon approaching its phases – this is something quite simple really, but which I personally have never seen in a wristwatch before. So said, so done, and the only question was how the Moon should look.
PPro: Why is the Moon display on your K3 watch so sombre?
SS: You know, here in Finland, we are not a very extrovert kind of people. Maybe it has to do with our past history and having been taken over by the Swedes and then the Russians, but everyone here floats around with an aura of slight melancholy – I don't know how else to describe it. So a smiling moon was out of the question, also because a moon face smiling at me all the time is too much like those yellow smiley faces they put in emails. So I decided to give the Moon an aura of aristocratic melancholy, with a bit of indecision as to whether he is basically happy or sad in nature. The expression of the Moon on the KORONA K3 just 'is' – same as the Finnish people here.
Acknowledgements
I would like to thank the following sources of information:
Stepan Sarpaneva
Otto-Ville Mikkelä (photo credits)
Department for Communication and Culture / Unit for Public Diplomacy, Ministry for Foreign Affairs of Finland
Museum of Modern Art, New York City
Text Copyright Dr Melvyn Teillol-Foo, PuristSPro March 2009.

===
For MTF's original post in HoMe forum, please CLICK HERE
More posts: