I have
researched this watch extensively and reported on it
, visited the facility where it is created, and thought many times about getting one, but never quite pulled the trigger.
Finally I get some PR from Seiko that introduces a watch that really appeals to me visually!
Color - Blue White Red works for many countries
Size - 42.7 x 13 is manageable size for my wrist.
Functions - two time zones, day and date for another 80 years,
Eco - self charging solar power
Lazy - never have to set it, adjusts for DST & time zones
Hmmm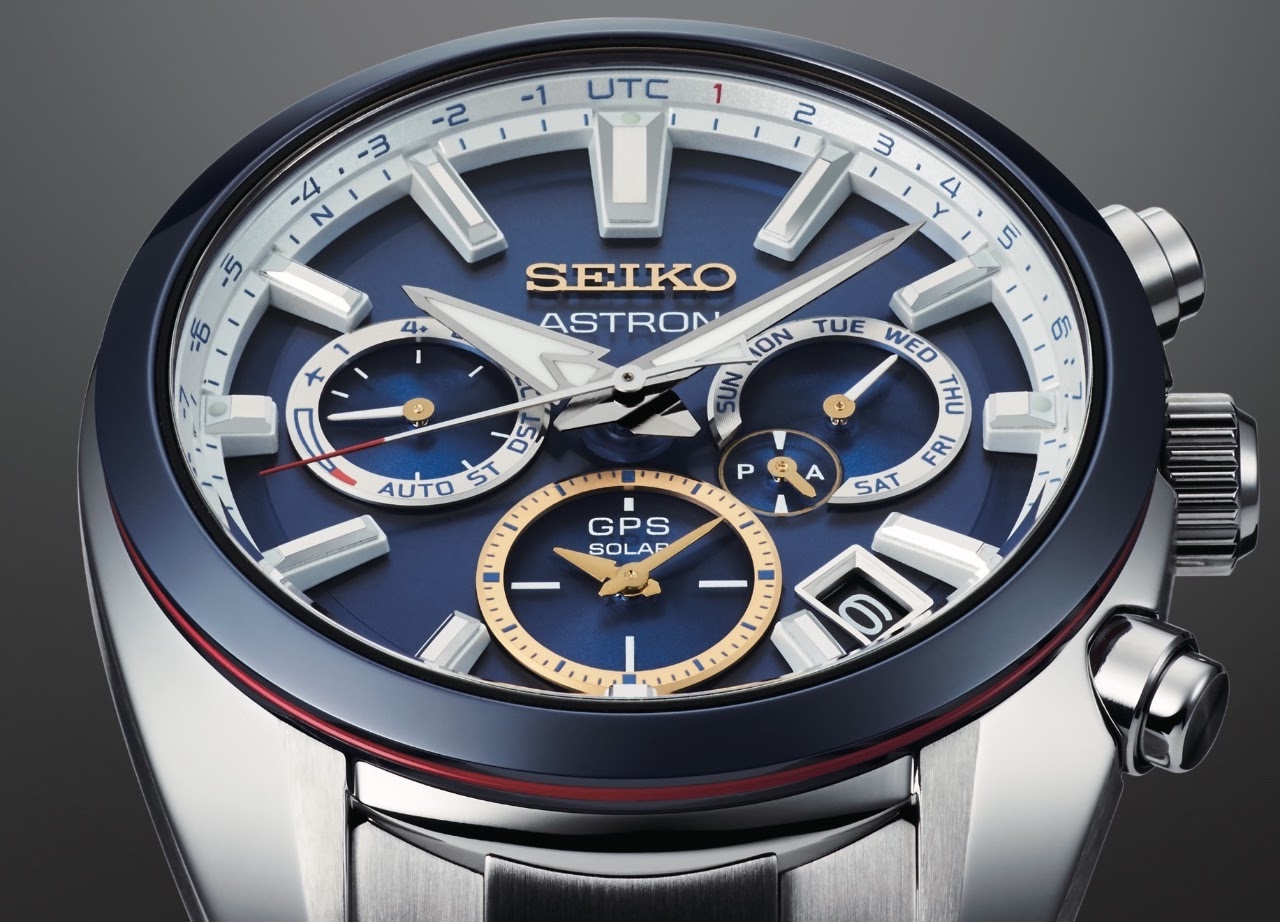 and it's very good looking. Now only if it was in titanium I would have ordered it already.
Cazalea