<!iframe style="align:center; height: 250px; max-width: 100%; width: 100vw; overflow:hidden;" src="https://storage.googleapis.com/pubzapuscentral/watchprosite/ad/adsGO10/index.html" frameborder="0">
Comments:
Seiko field watch - SARG011
Hi All A couple of shots of my other JDM Seiko, one that doesn't get that much wrist time & probably deserves more. The Seiko SARG011. It's very close to a SARG009 in look and feel, the main differences that I'm aware of is the leather strap rather than bracelet & the all important red tip to the seconds hand. Lots to like from the the large numerals, well lumed hands & of course the red seconds. Comes with the 6R15 movement.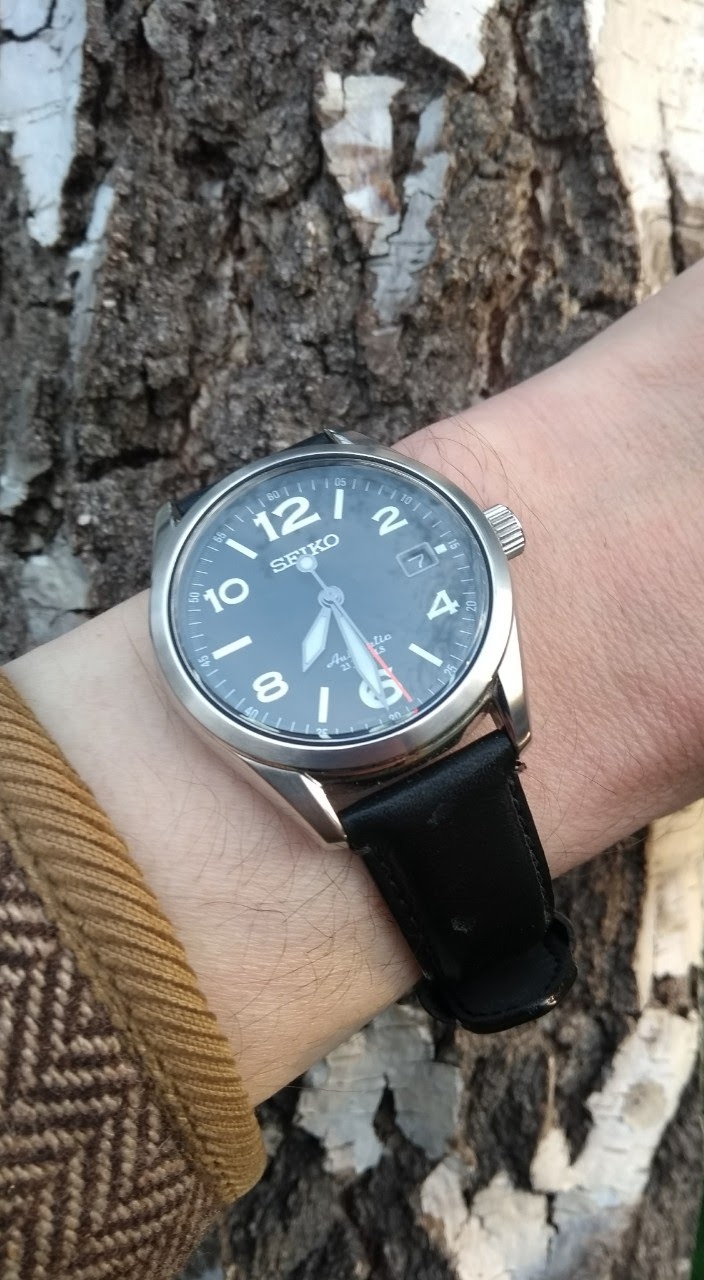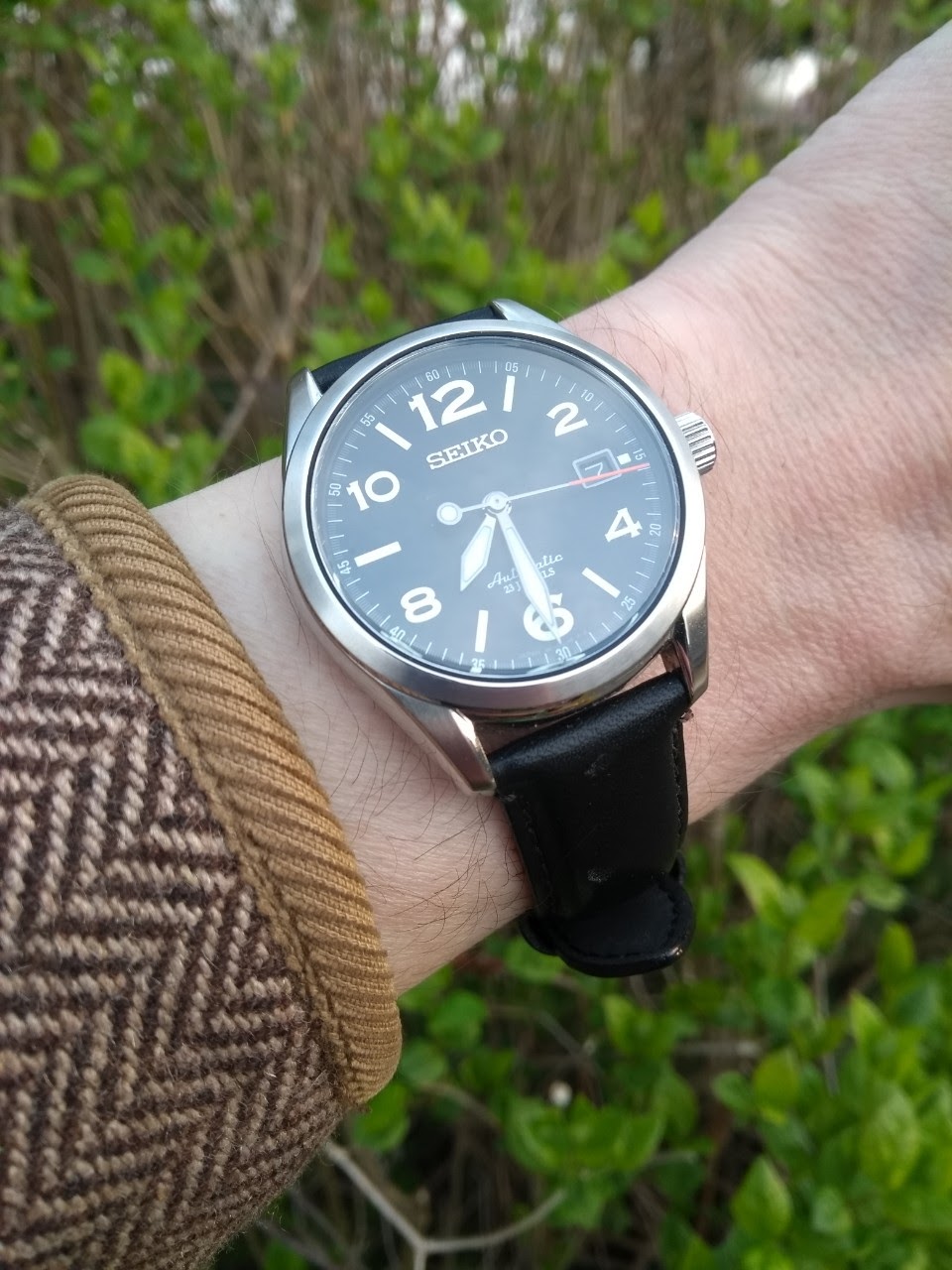 Just need to wear it more Cheers JML
I have that one.
Well, I had it, but gave it to my son. It looks great on his wrist.

M4
Good that you can share. [nt]
No message body