cazalea
[Seiko Moderator]
11258

Prospex Divers
If you are baffled (as I am) by the multiplicity of watches coming from Seiko, here is a short list of readily-available Prospex Divers (North America models). Note that this excludes GS and non-prospex Seiko models.
With prices ranging from $495 to $5400, a variety of materials, colors, bezels, straps, bracelets and so forth, there should be a watch here to fit any wrist or budget.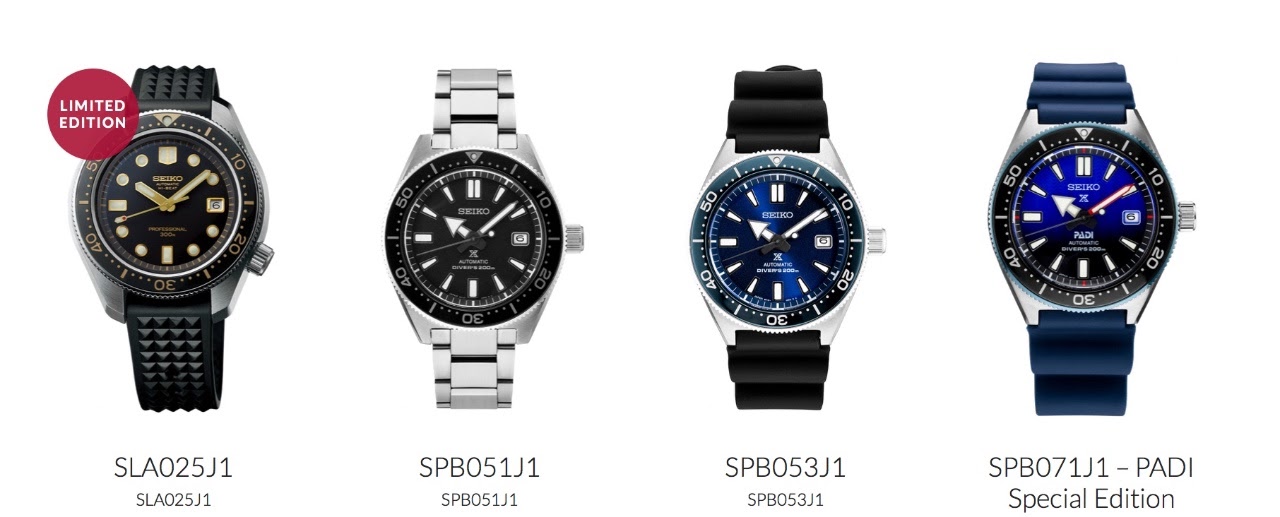 BUT WAIT, I HAVE FOUND YET ANOTHER, DIFFERENT LISTING WHICH IS ON SEIKO'S SPECIAL PROSPEX SITE (not land, air or street, but only SEA)








Those of you with more time today than I can check to see which models are not duplicated between these two lists. I'm getting a headache trying to sort them all out.
Cheers,
Cazalea
PS - I can hear the wailing already - "What?? No yellow dials? No platinum case? No GMT? None without date window?" Hey, at least there is a GPS (Astron-based) world timer diver!
More posts: