My wife scored some fresh squash (courgettes) from a friend. We had tomatoes already. So I sliced up the squash in paper-thin rounds on a mandolin (horizontal slicing machine). Then into strips.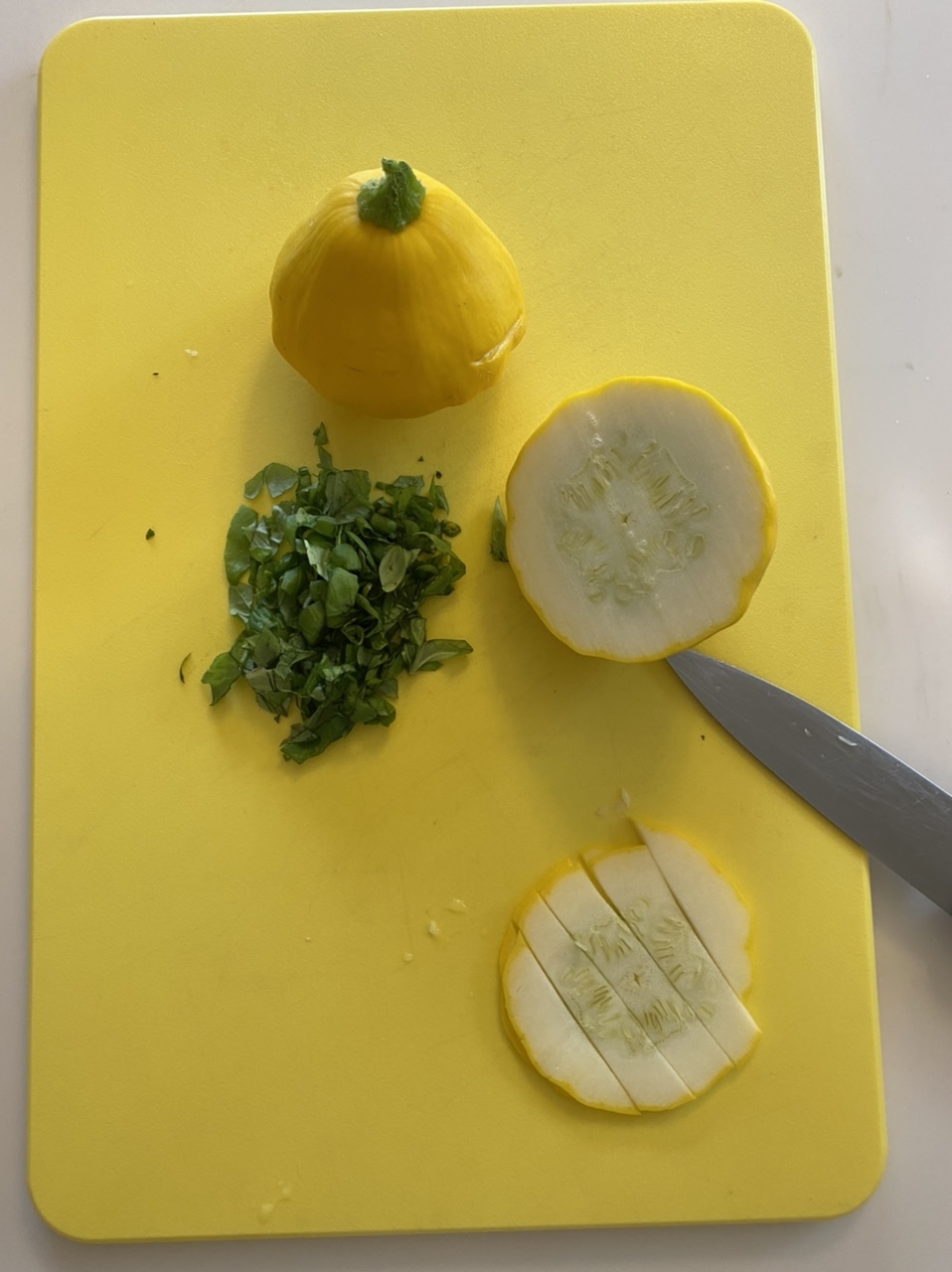 With olive oil, a little wine and garlic, I heated the squash then added my chopped up tomatoes.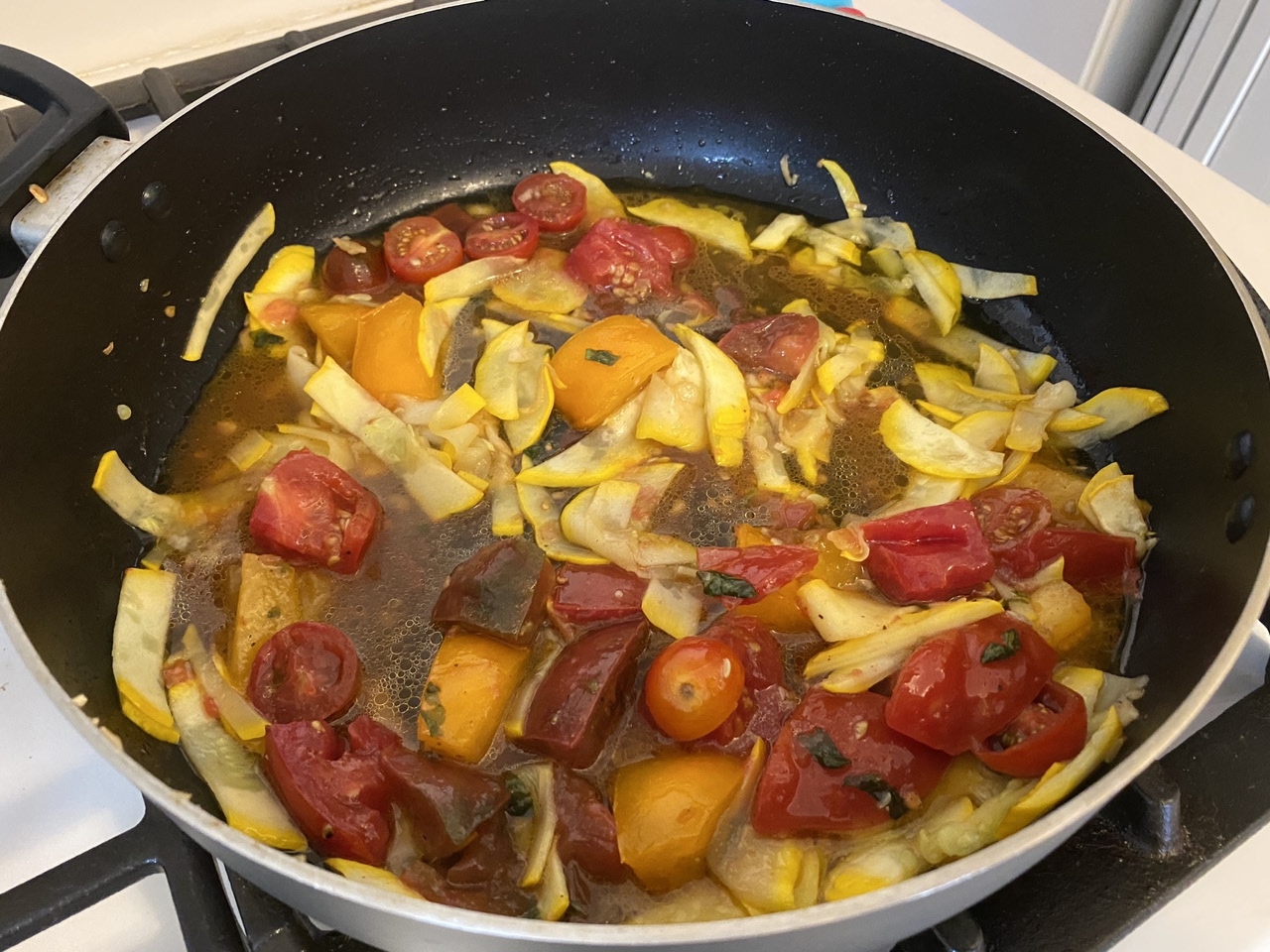 To that I added tiny bow-tie pasta and a handful of basil. Then stirred and served with a sprinkle of grated cheese.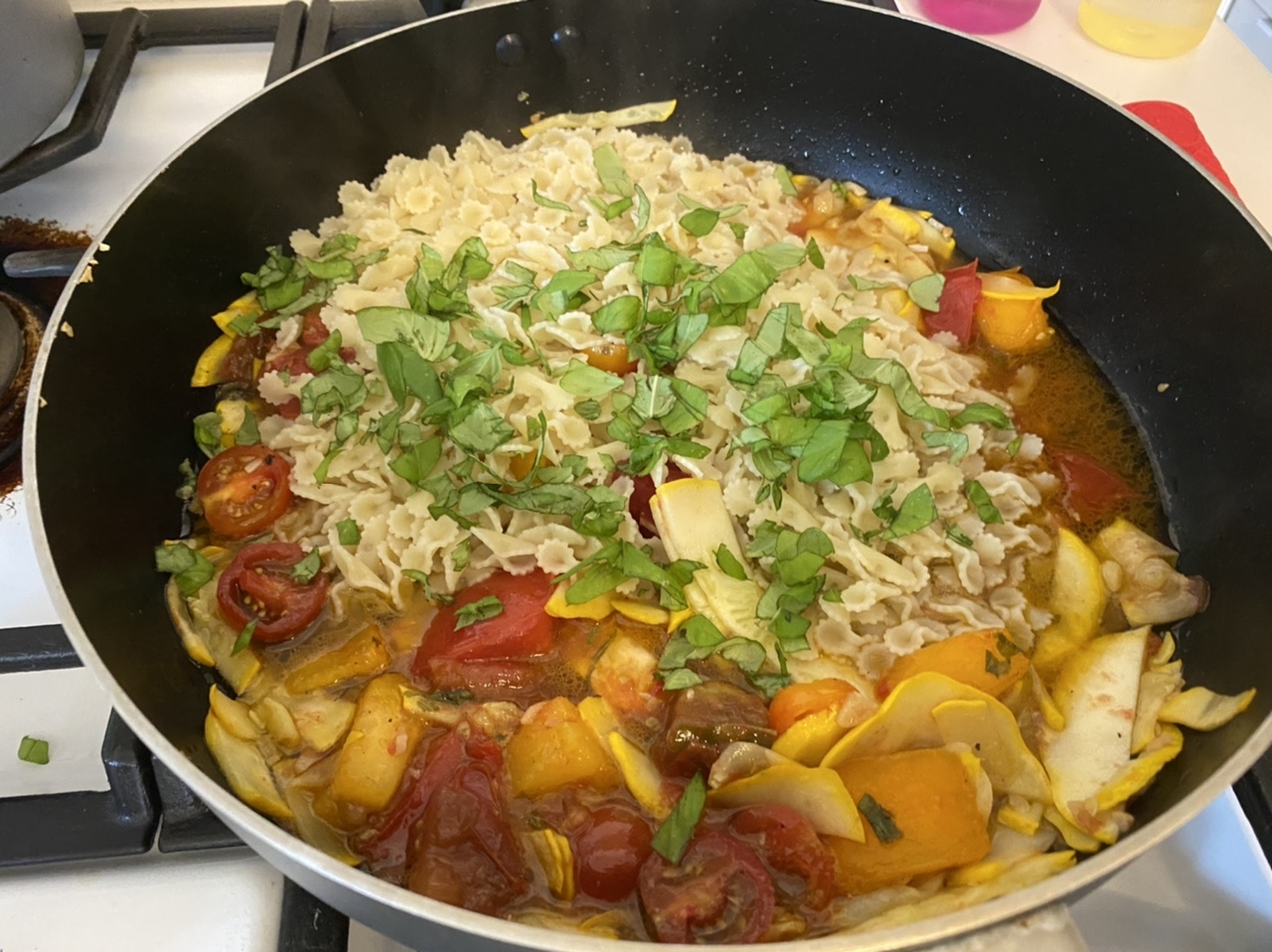 This accompanied our fried chicken (use your imagination, I forgot the photo). Yumm.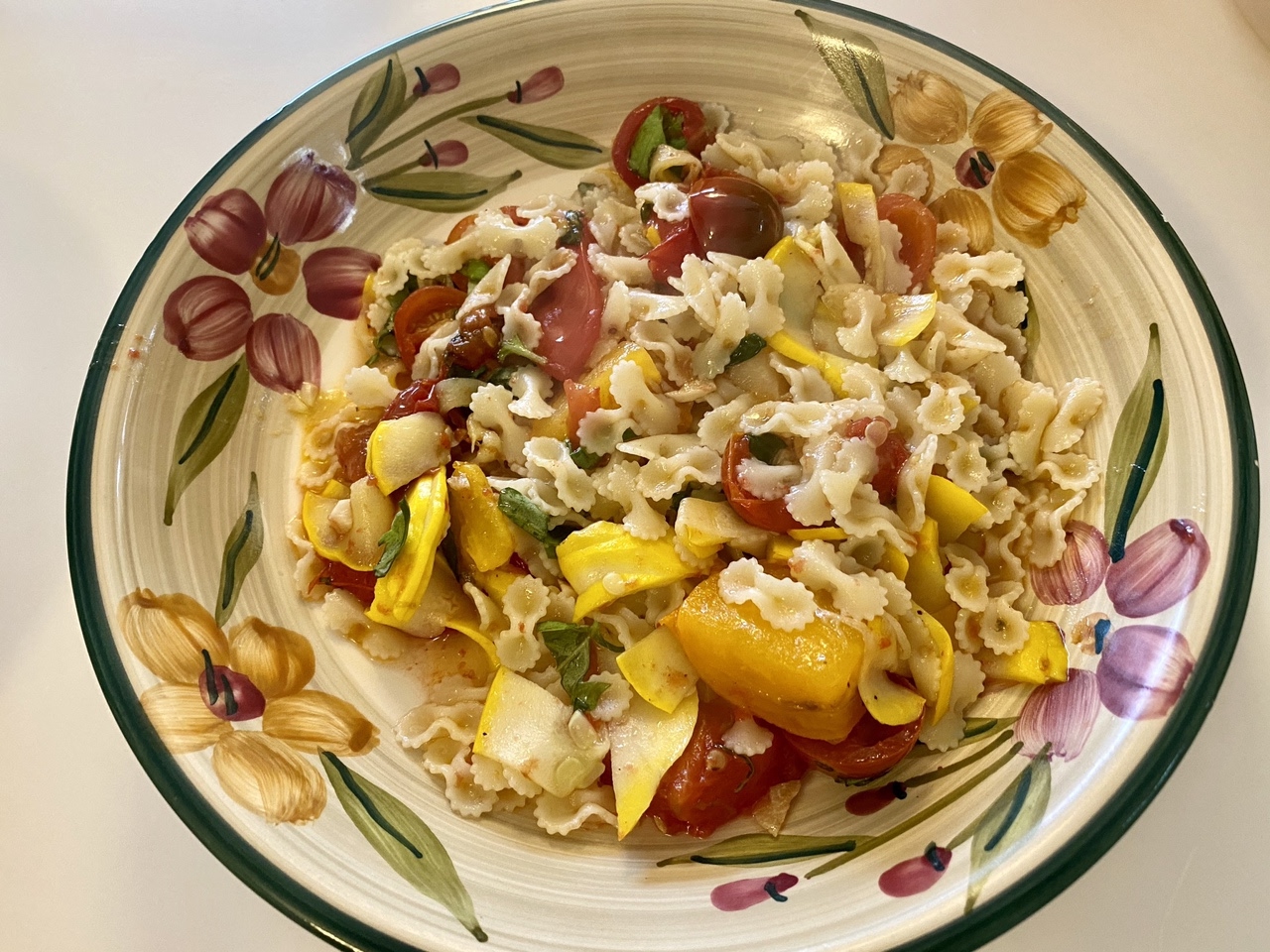 Cazalea