<!iframe style="align:center; height: 250px; max-width: 100%; width: 100vw; overflow:hidden;" src="https://storage.googleapis.com/pubzapuscentral/watchprosite/ad/adsGO11b/index.html" frameborder="0">
Comments:
The Slytech Brochure, for Pre V Lovers only
For your eyes only, guys...

Here's a rare brochure, which was delivered to all Panerai AD's in the Pre V Era, more precisely in 1996, and which was quite immediately retired, as Stallone didn't give his green light for this document...

A piece of History: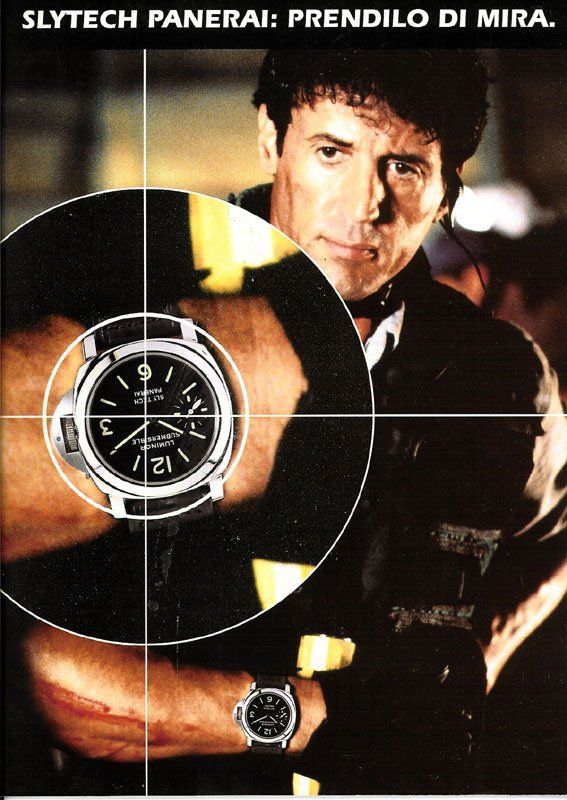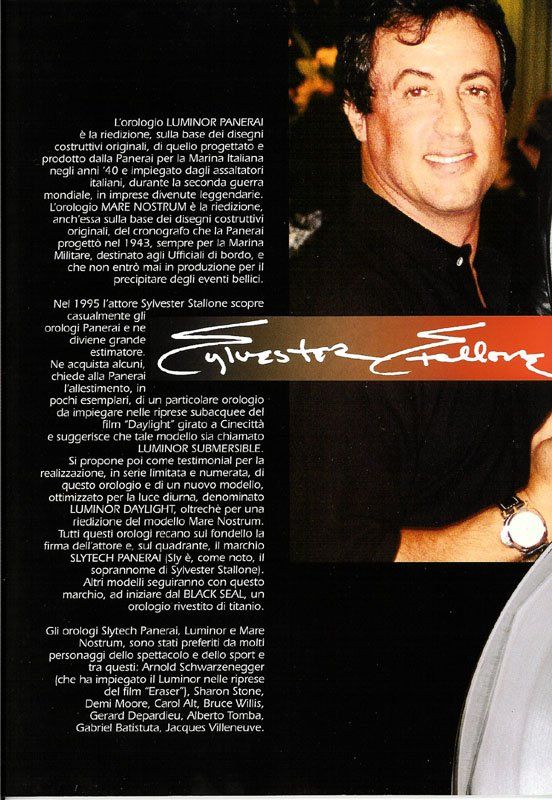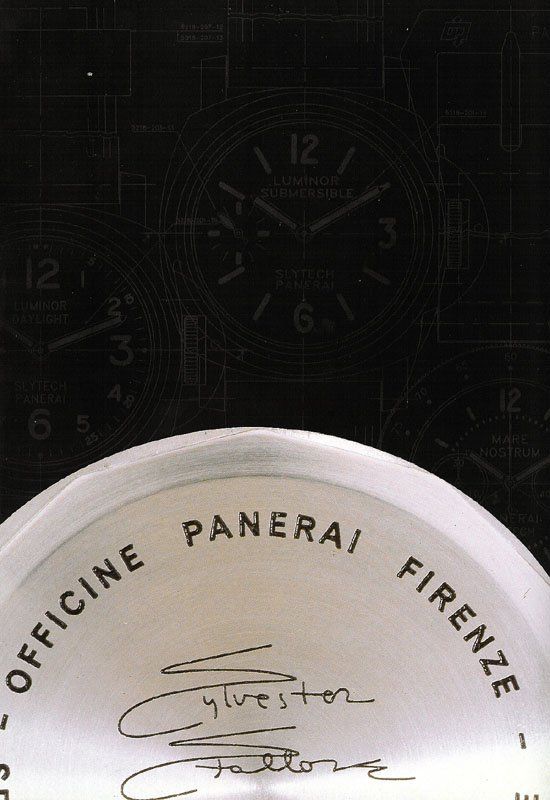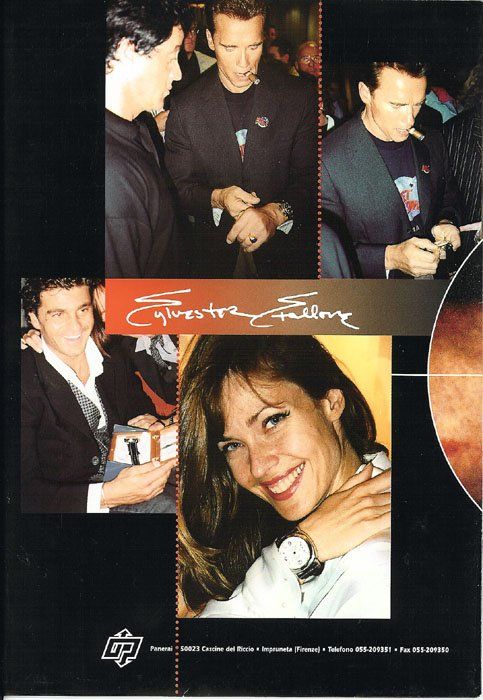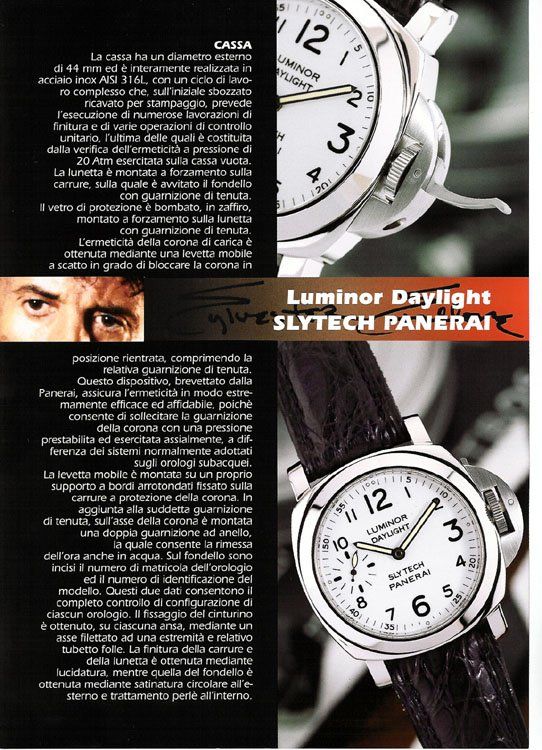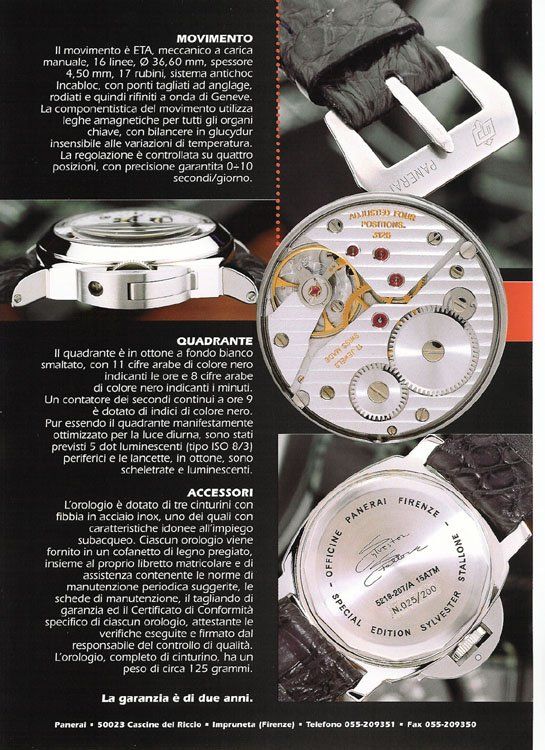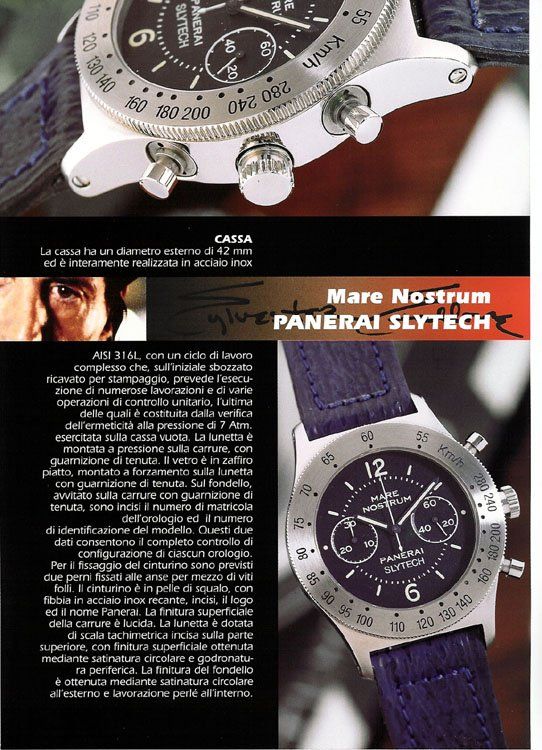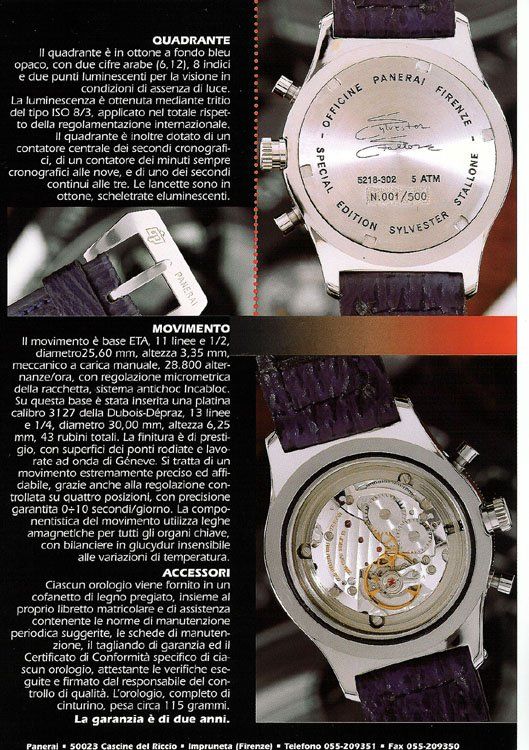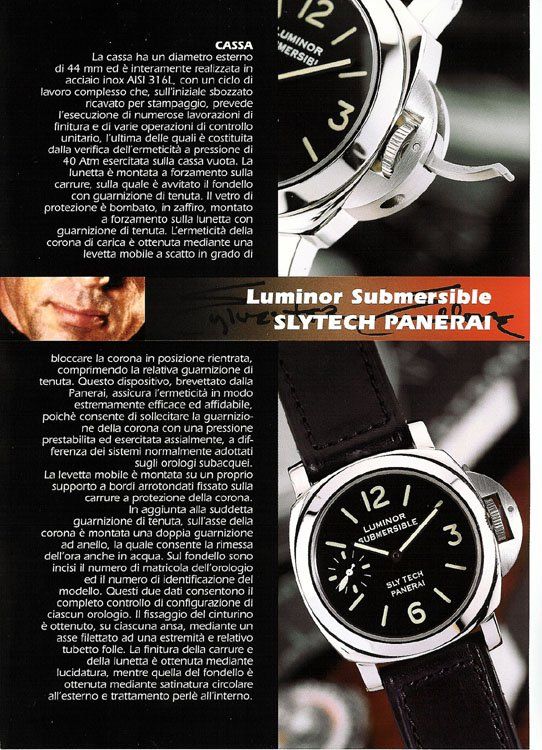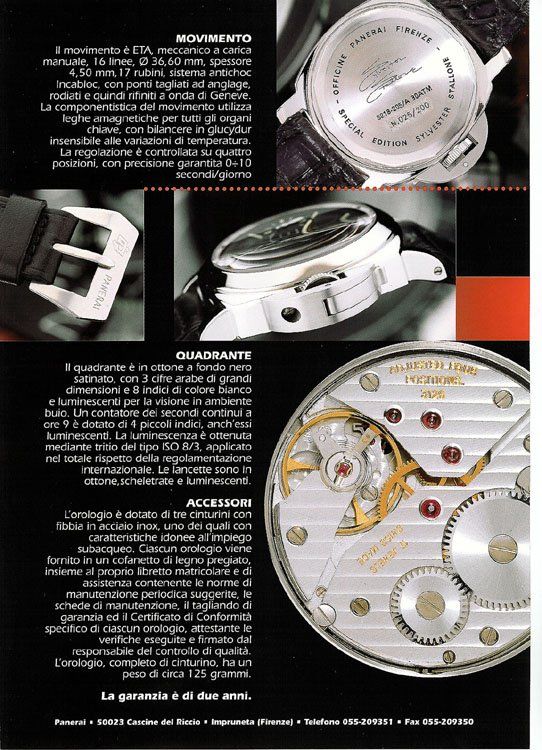 Interesting, isn't it???

Best.

Nicolas
===
For Nicolas' original post in Panerai forum, please CLICK HERE
Why did they bother though
Certainly a very interesting thing to see, thanks for putting it up - I particularly love the pic of Arnie trying it on. I know that in '96 Sly was a huge star, but with hindsight it does rather cheapen the wonderful name of Panerai don't you think?
Without him
I doubt you'd know about Panerai.