A picture I cannot remember where I found it, but I will credit upon request.
Not a sandwich dial, but in this case, who cares? Minimalist, but strong looking, with these warm and juicy tritium indices... Perfect symmetry. Not much wording.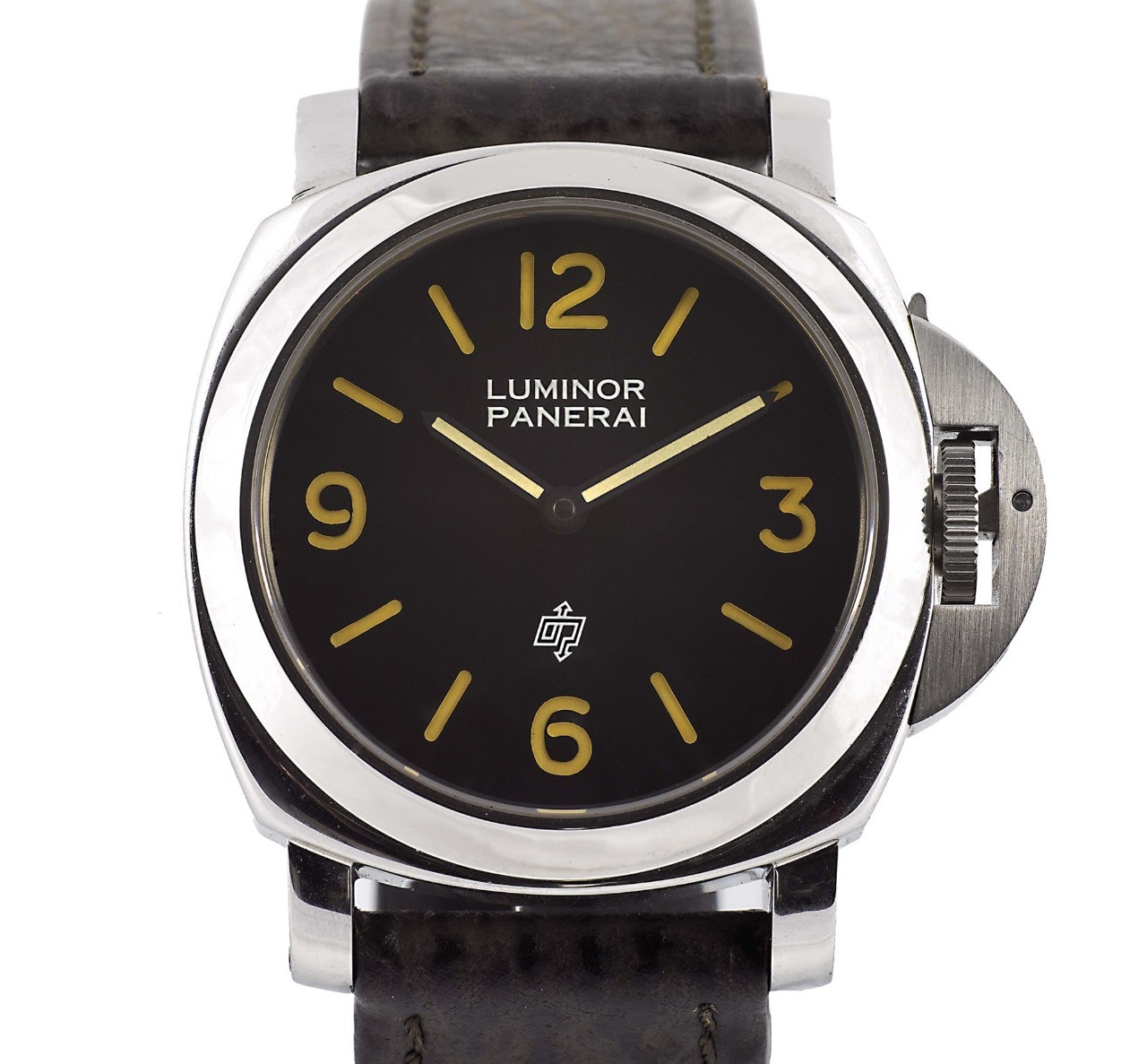 I made a close up from this picture.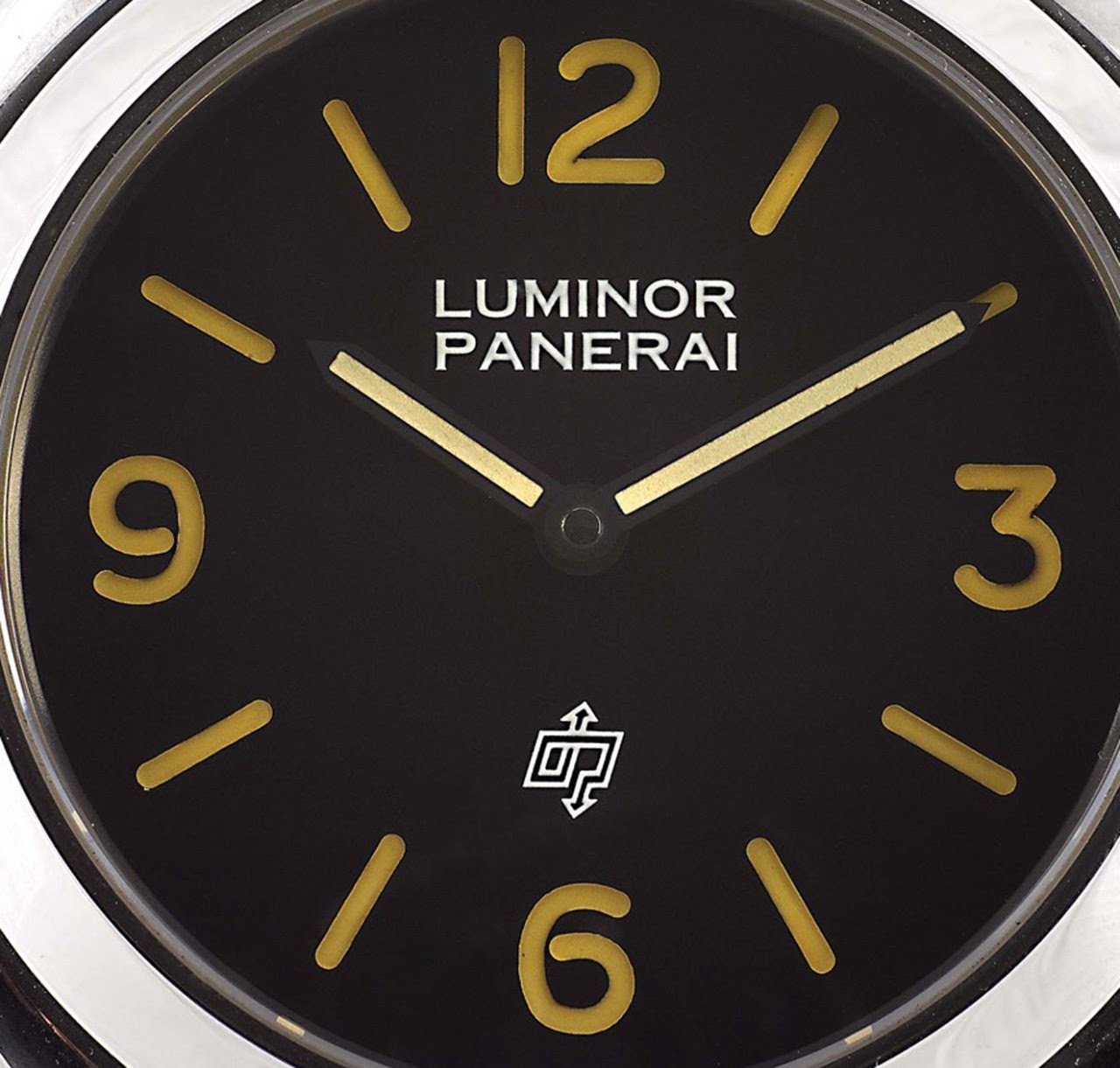 Isn't that the Panerai we love?
Best,
Nicolas