It started when I wanted to check my blood pressure and I wasn't sure the tester batteries were fully charged. So I went looking for the voltage adaptor unit that came with my unit. OF COURSE I found all these other adaptors first!
And this isn't the whole crop -- there are 12 others that are still plugged in and working. What baffled me was I have had a clean-out in the past year or so, and I thought their numbers were reduced. Do they breed, like clothes hangers, when you are not watching them???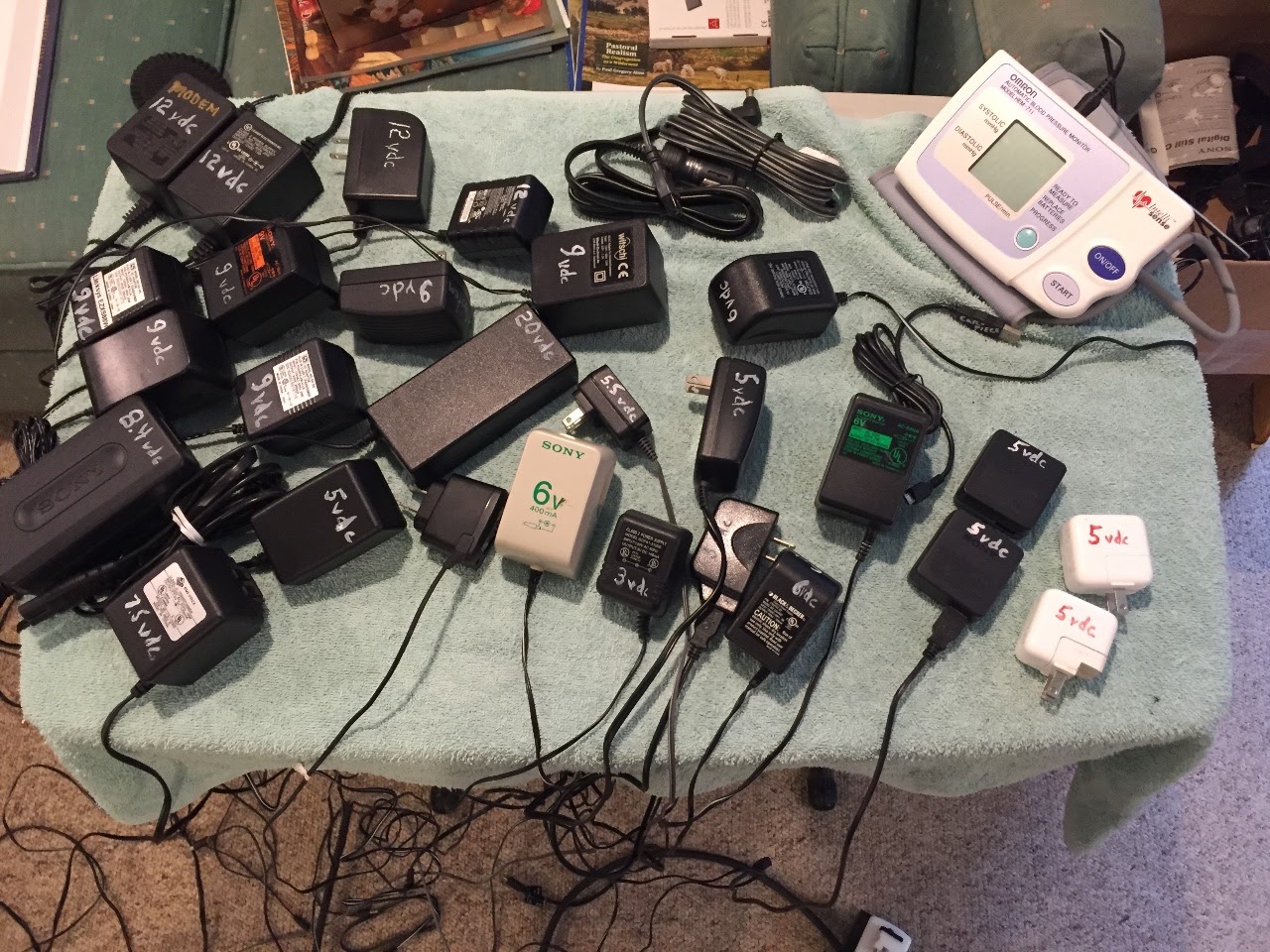 I decided to mark the voltage in large white numbers so I wouldn't need a bright light and flashlight to see the voltage rating of the adaptor.
Now, should I put them back in the drawer and have this feeling of impotent fury another time, or rather dump them all in the recycling bin at the local Goodwill store?
Cazalea
PS - actually this turned out to be quite soothing and a satisfactory exercise - my blood pressure was lower when I checked it on the adaptor than earlier with the batteries - what does that mean?