When you create a post or reply to a post there is an option to request "alerts" to your message by checking the appropriate box at the bottom of your message. If you request "alerts" you will receive a PM to your registered private email inbox as follows:

When you open that PM (alert) message you see the following: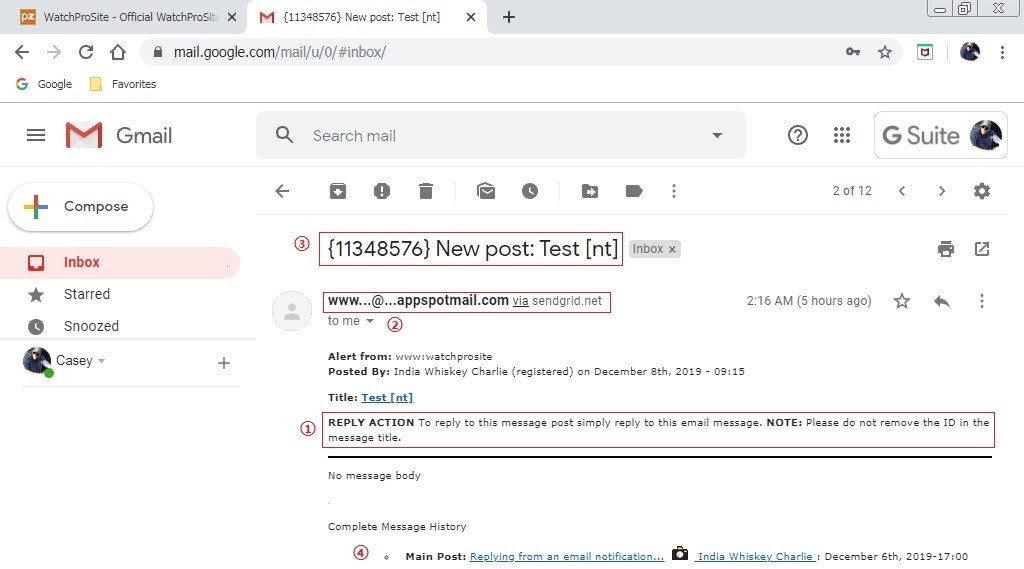 ① REPLY ACTION To reply to this message post simply reply to this email message.
..... NOTE: Please do not remove the ID in the message title.
② The email address of the sender
③ There is an ID number in the title
④ at the bottom of the message there are links to the original WPS thread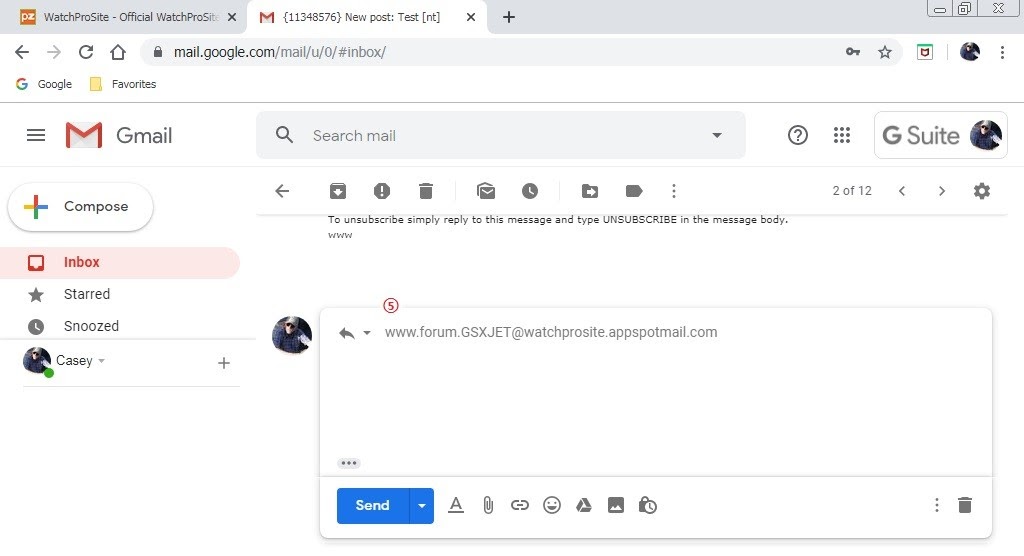 ⑤ the "reply" is sent WPS (note the absence of a "title")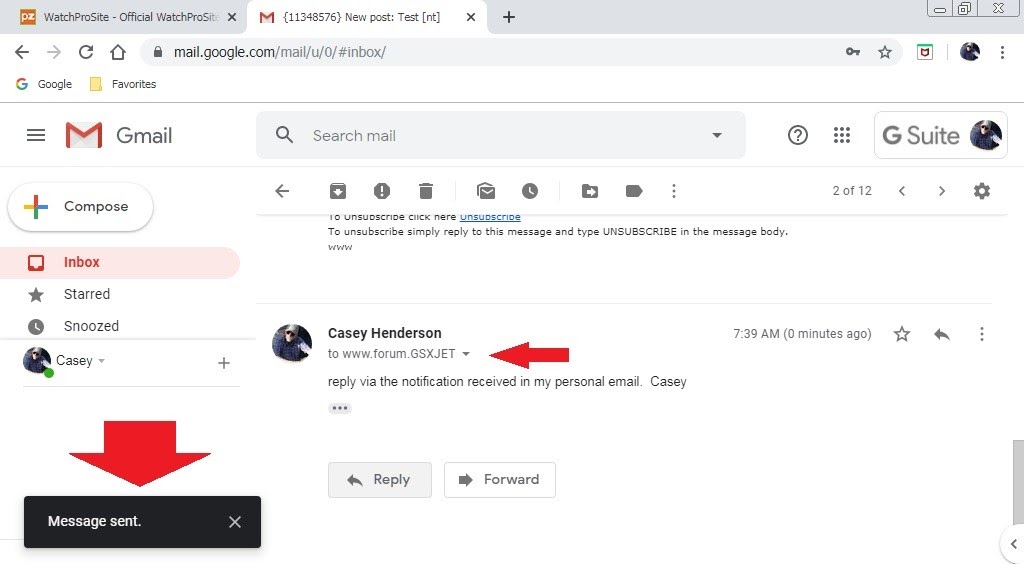 The message is sent to the WPS address from the alert message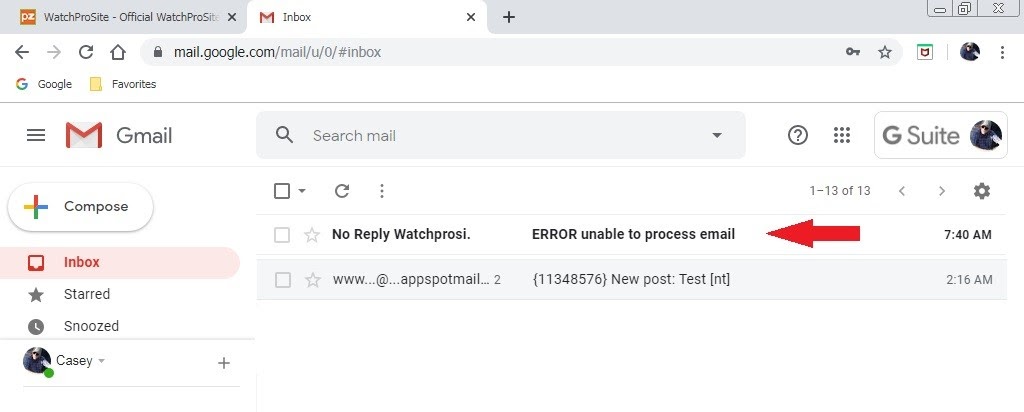 The message is bounced... "No Reply Watchprosi." -and- "ERROR unable to process email". The error message includes the text "Unknown forum"
____
I will forward the details to WPS technical support.
Casey