MTF
[PuristS]
13383

<!tag blob="forumpost.visitstar">
CHOPARD Technique & Aesthetic: Fairmined Gold
CHOPARD: The Journey to Sustainable Luxury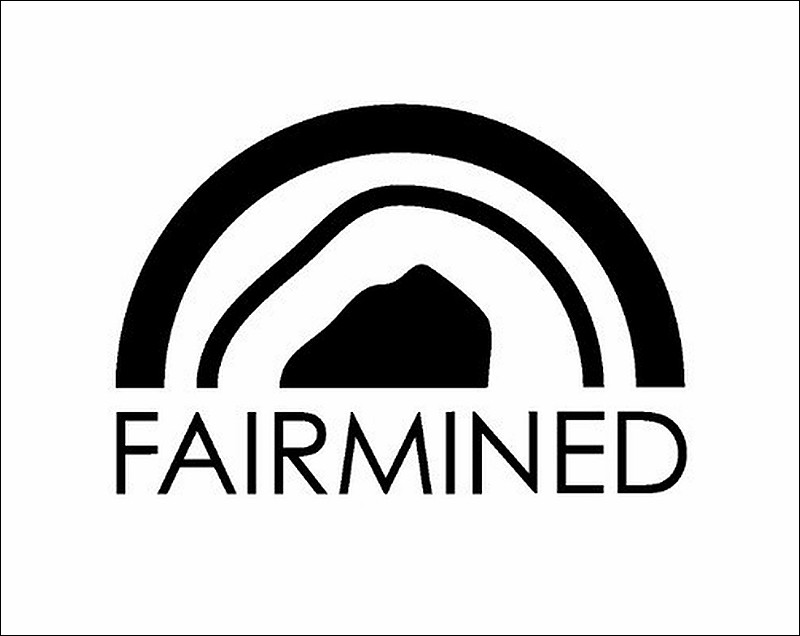 This report explains what is FAIRMINED* gold and why Chopard is committed to Sustainable Luxury.
The Journey to Sustainable Luxury, launched in partnership with Eco-Age and its creative director Livia Firth, began with a world first that saw Chopard forge a philanthropic relationship with the influential South American mining NGO, the Alliance for Responsible Mining (ARM). Chopard became the world's first watch and luxury jewellery company to support and enable gold mining communities to reach Fairmined certification* and provide training, social welfare and environmental support.
Only a few products can hold the FAIRMINED accreditation at the moment, including three watches from the Chopard line-up: L.U.C Tourbillon QF Fairmined , L.U.C XPS Fairmined and the new Palme d'Or watch from the Chopard Green Carpet Collection.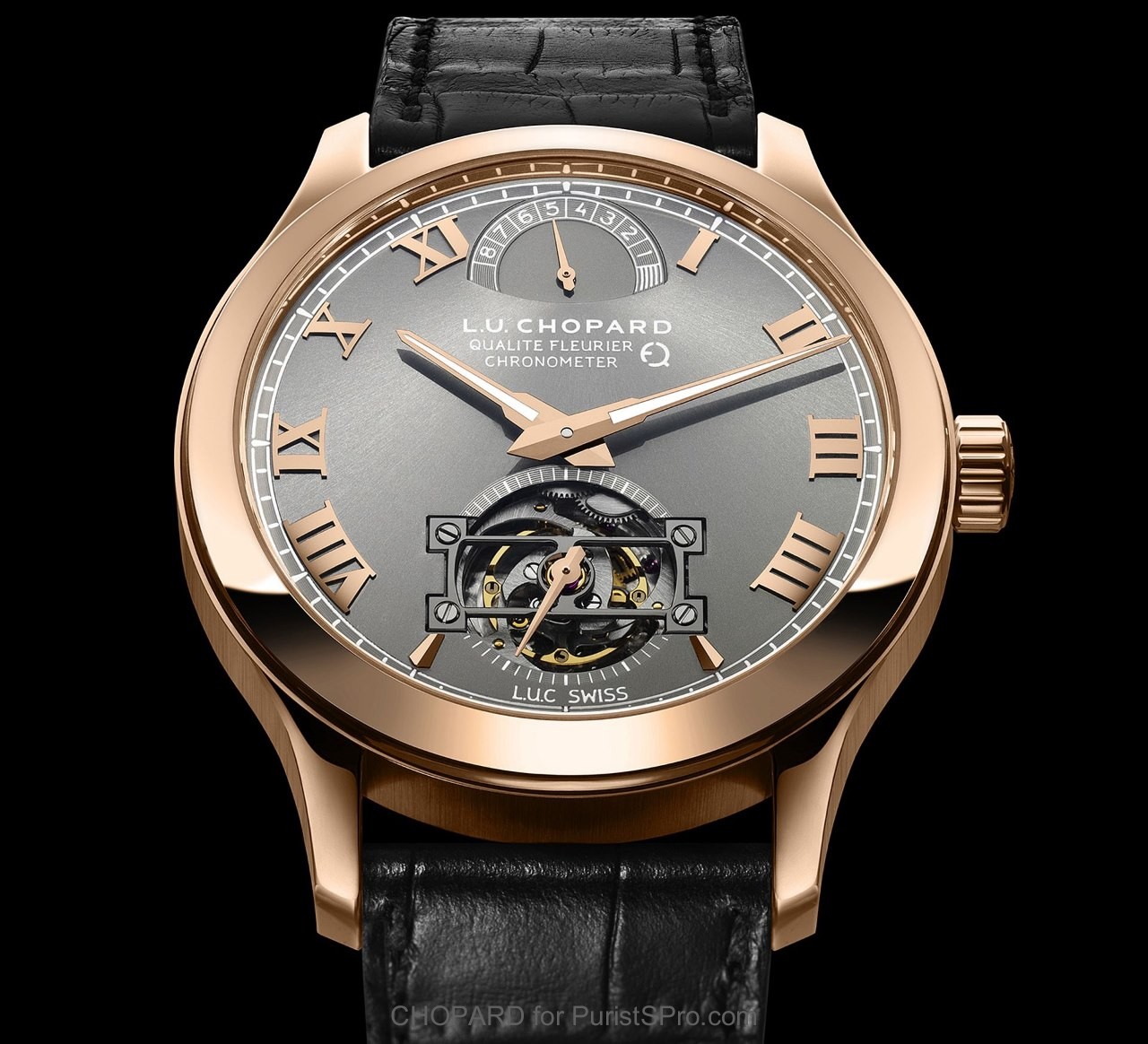 L.U.C Tourbillon QF Fairmined 2014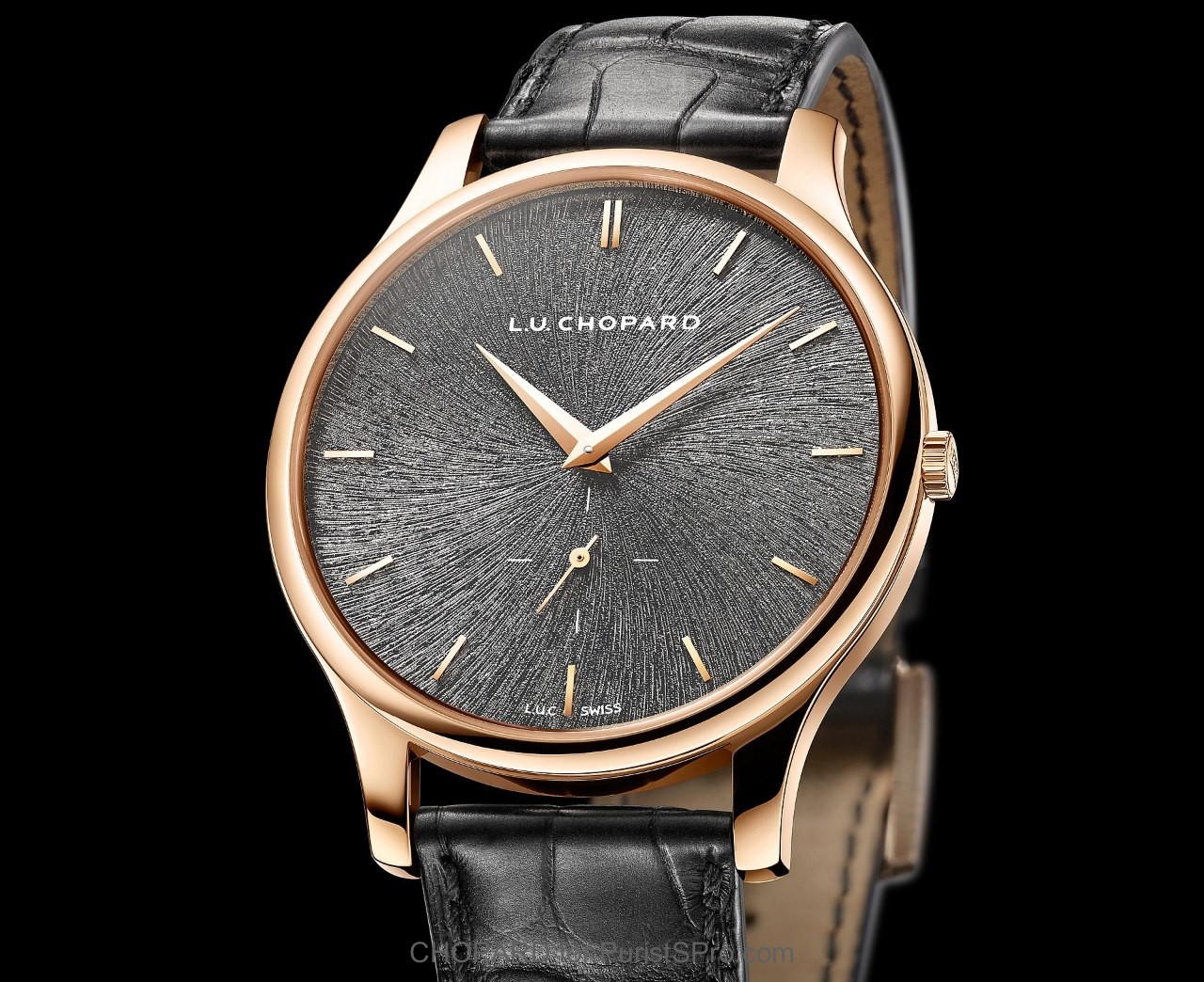 L.U.C XPS Fairmined 2015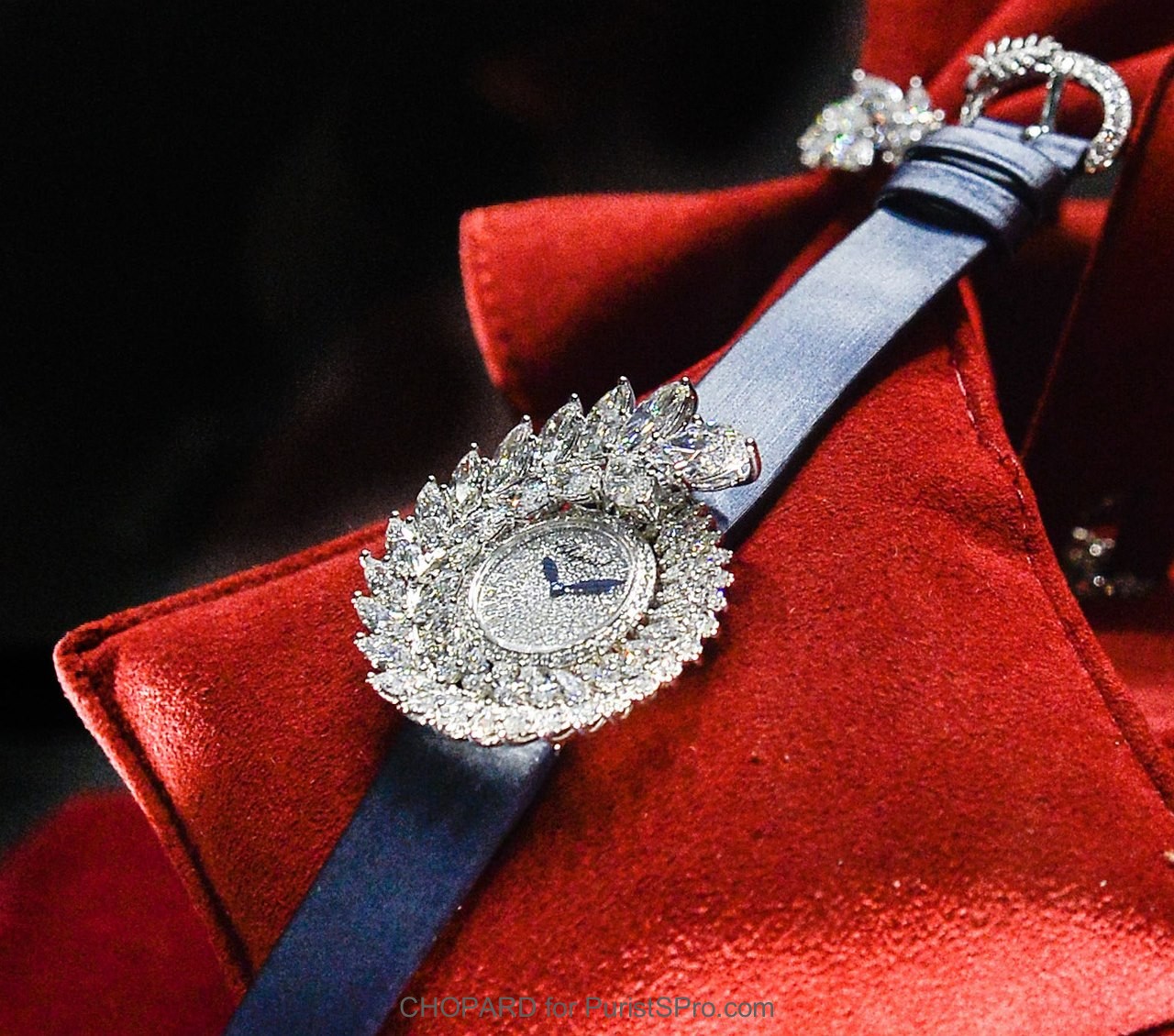 Palme d'Or watch from the Chopard Green Carpet Collection 2015
* Fairmined Certification ensures small scale miners are extracting gold in a responsible manner, treating workers and the environment fairly and receiving a premium on top of the price they receive for the gold to re-invest into their communities.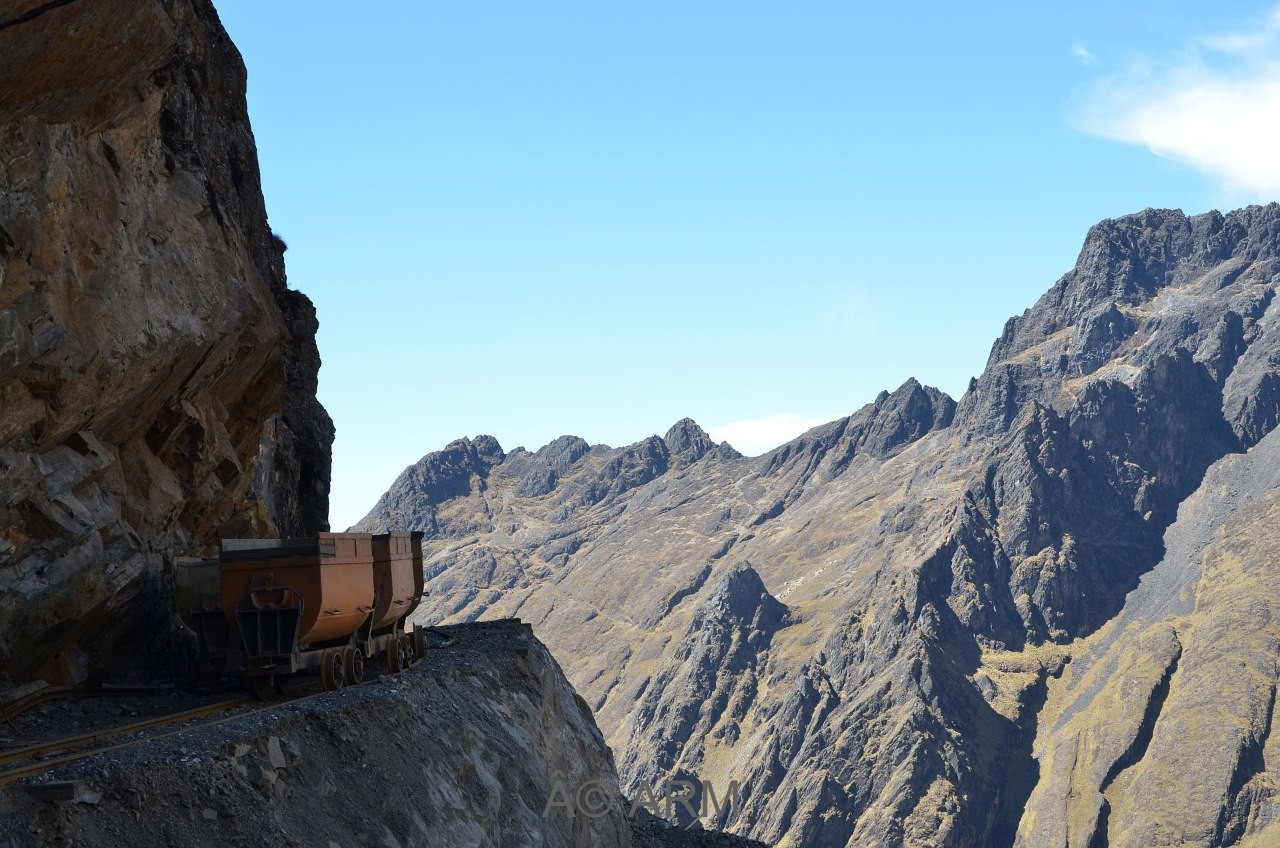 Building on the growing success of its multi-year programme, The Journey to Sustainable Luxury launched in 2013, Chopard announced this year that they support a new gold mine in BOLIVIA.
The 15 de Agosto Cooperative is one of the largest independent cooperatives in the country with 198 members, including 78 women. The mine is based high in the magnificent Andes mountain range, at over 4000m above sea level.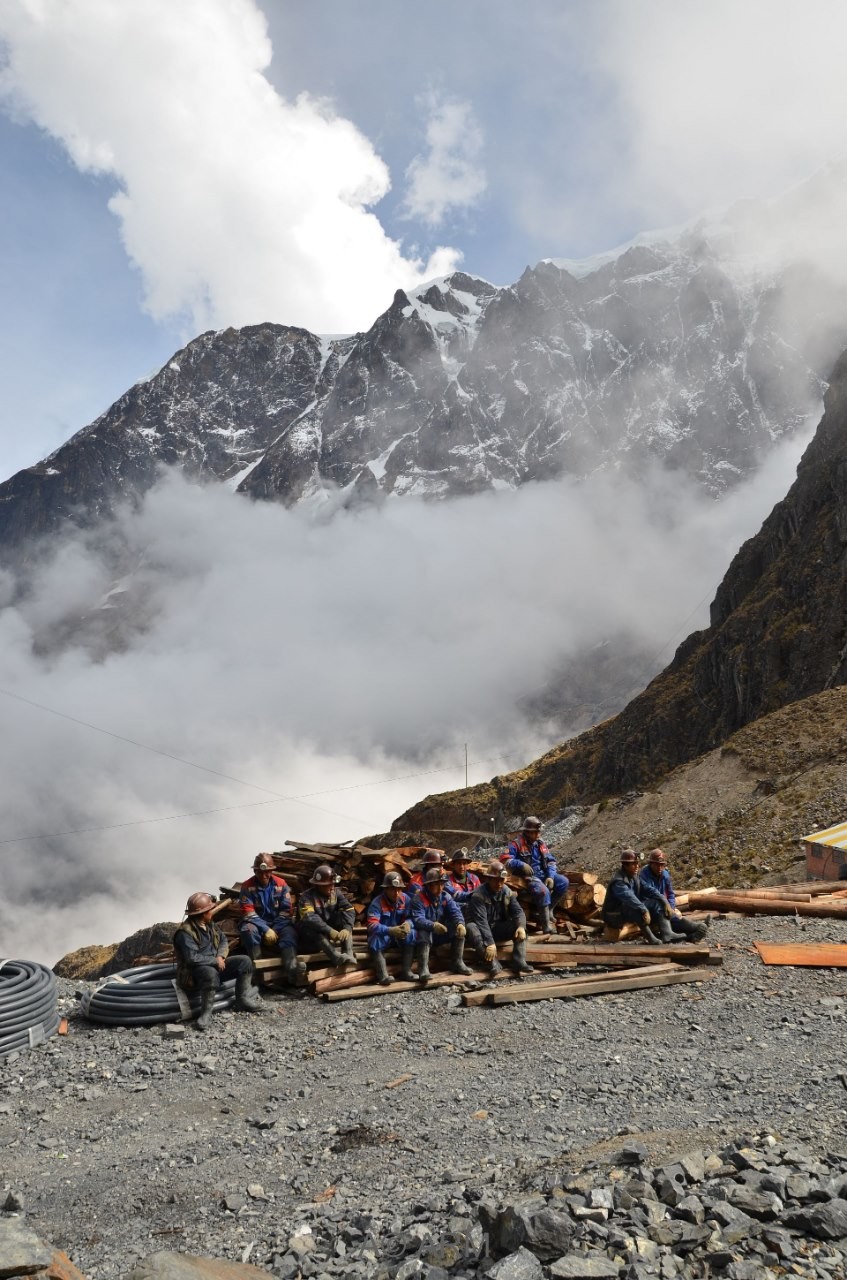 Miners of 15 de Agosto Cooperative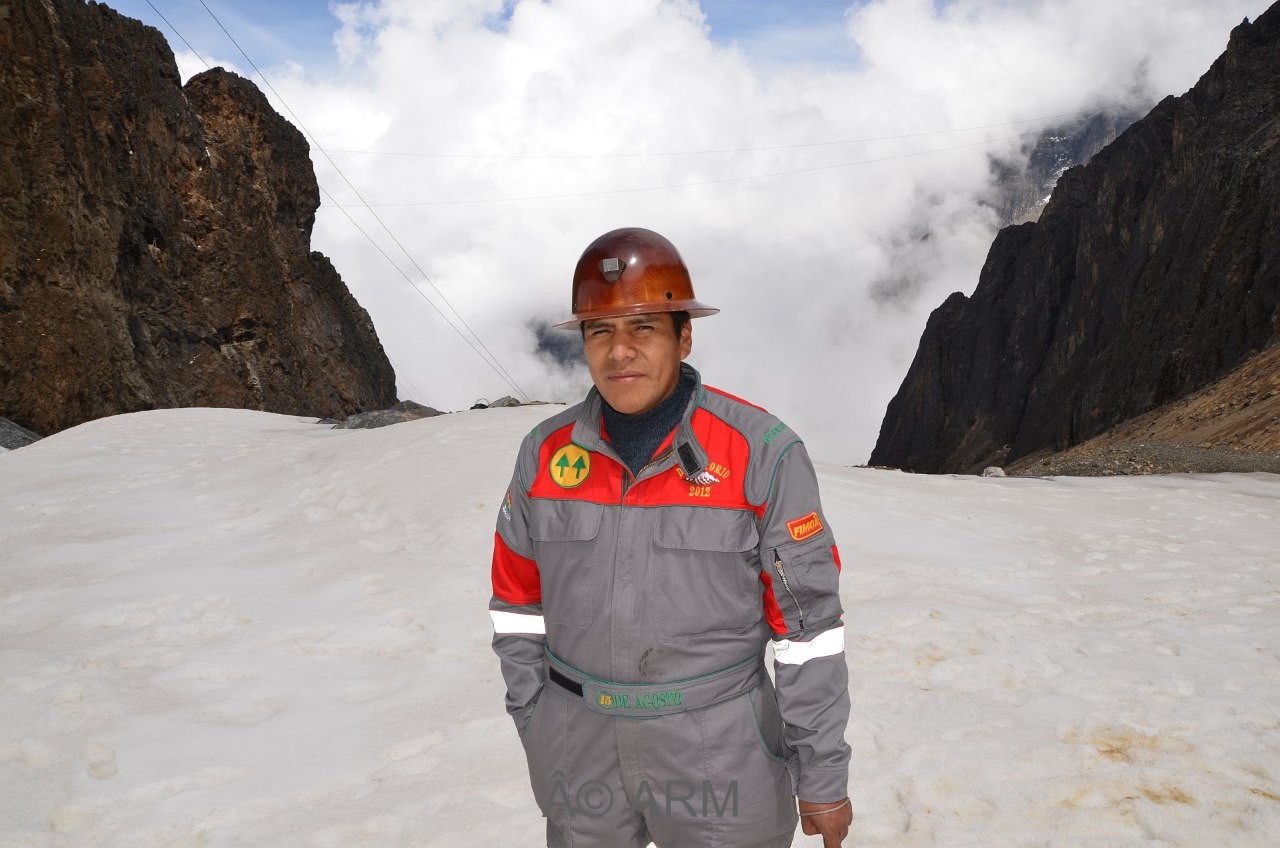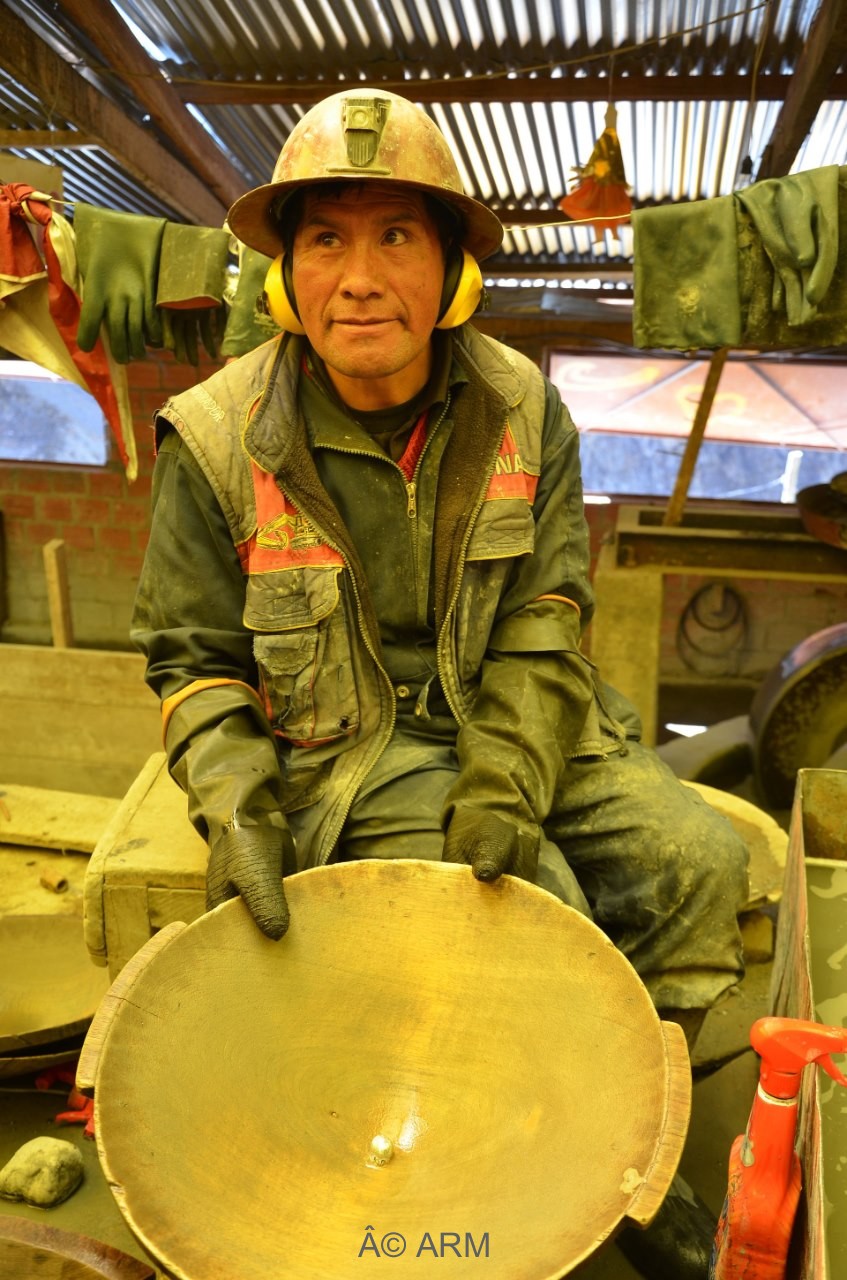 Amalgam in gold pan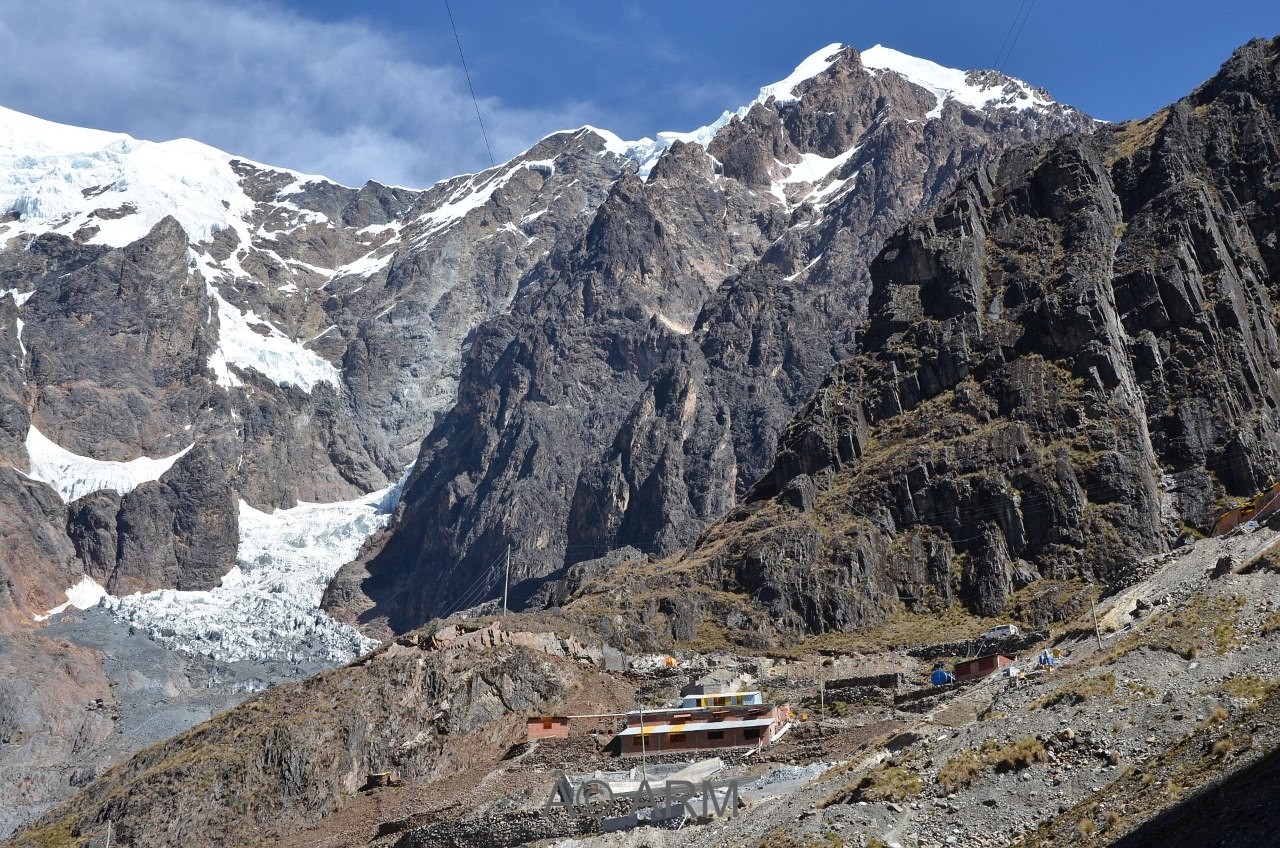 Processing plant in the mountains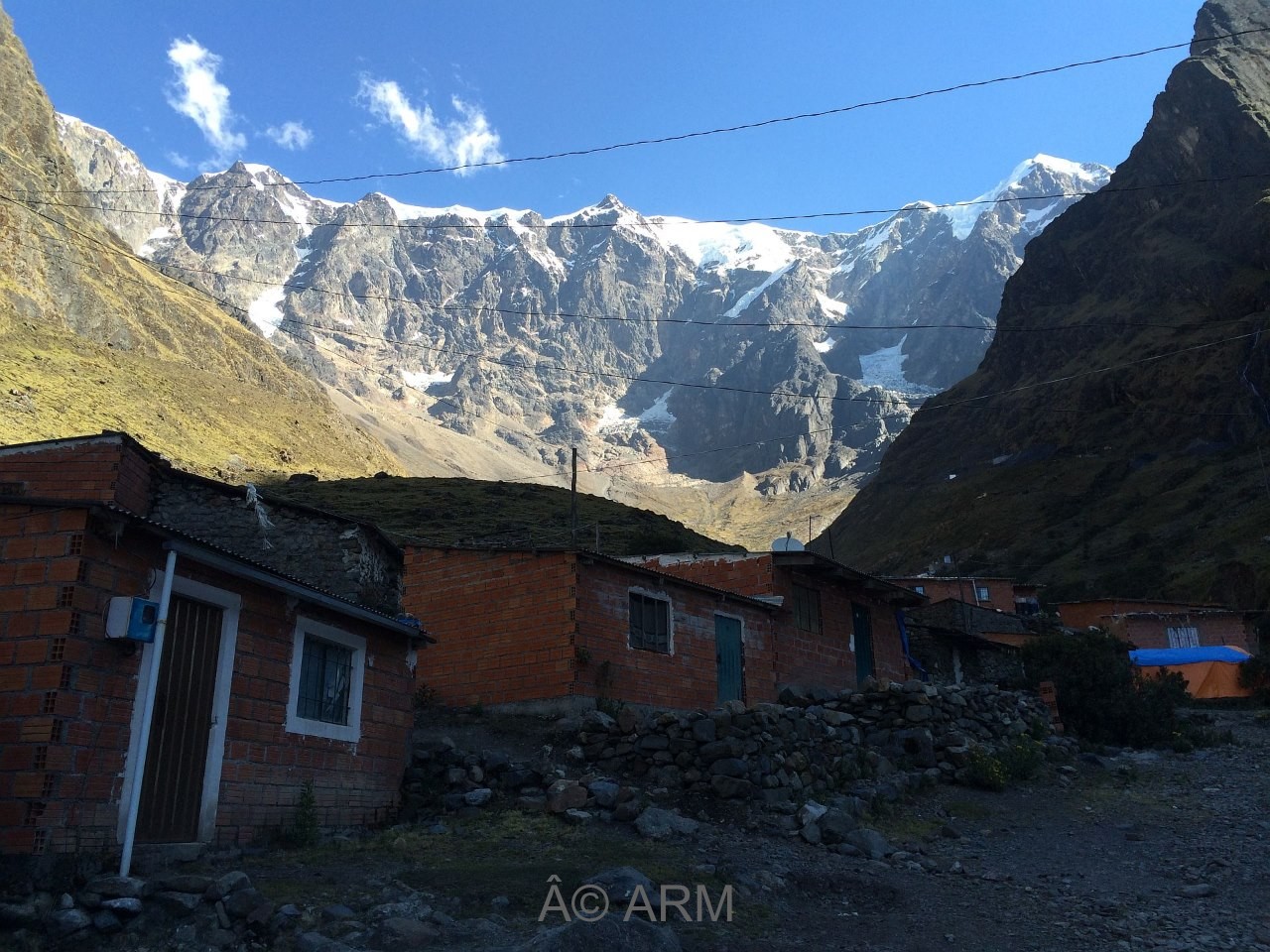 Bajo Octobaya Village: 300 inhabitants
The first artisanal community mine Chopard worked with was the Coodmilla Cooperative in La Lllanada, in the Nariño Department of COLOMBIA. The mine supports around 1860 people in la Llanada, a region where the economic activity is directly linked to mining. With the support of Chopard and ARM, Coodmilla will reach Fairmined certification this year.
Caroline Scheufele, Co-President and Artistic Director of Chopard said: "We are so proud to take the next step on our Journey to Sustainable Luxury. It has not been easy but the results are so incredible. We can truly see the differences that we are making to the mining communities".
"It has been very important to Chopard to continue with our bold commitment. Investing in these mines is crucial to supporting the lives of people who make our business possible." said Karl Friedrich Scheufele, Co-President of Chopard . "Over a thousand families benefited through social, environmental and training provision with our initial commitment and now we are going to be able expand that commitment to touch many more lives."
To ensure the traceability of the Fairmined gold now used by Chopard, the company has created a segregation process in its workshops in Geneva. The Green Carpet Collections of High Jewellery, made in accordance with the Green Carpet Challenge (GCC) ethical benchmarking, are all produced through this dedicated process, which includes the first Fairmined gold watch, the L.U.C Tourbillon QF Fairmined .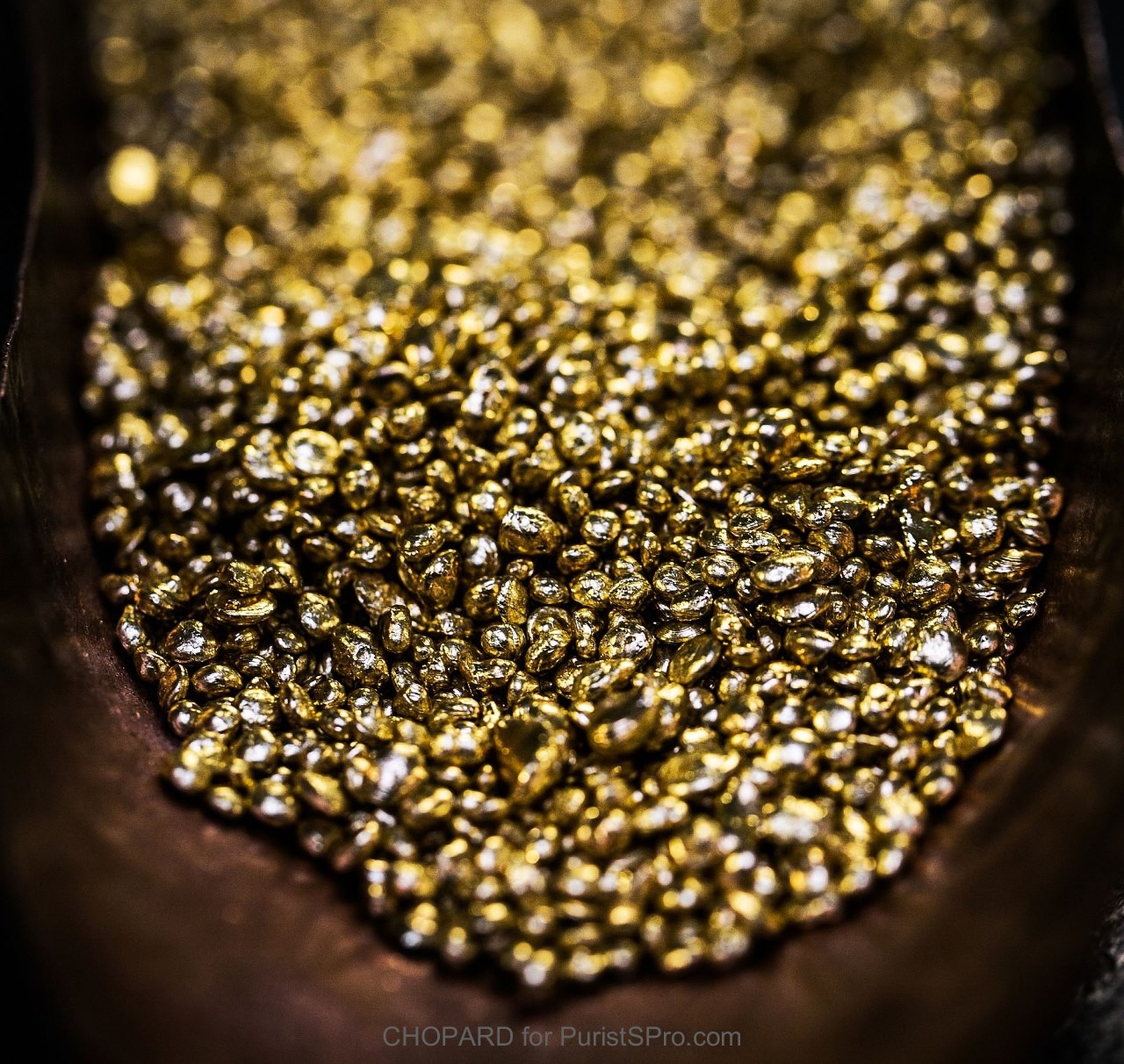 Fairmined Gold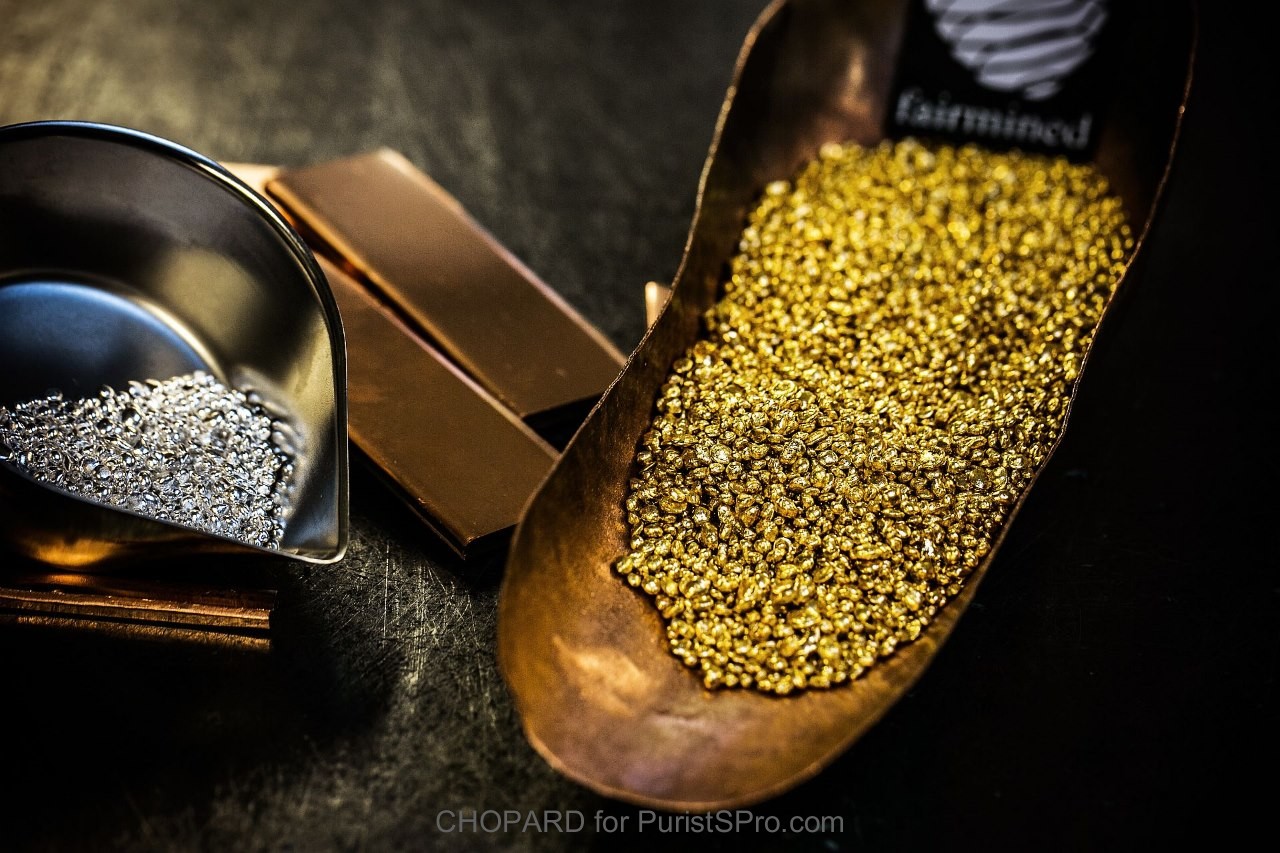 Fairmined Gold, Silver and Copper ready for smelting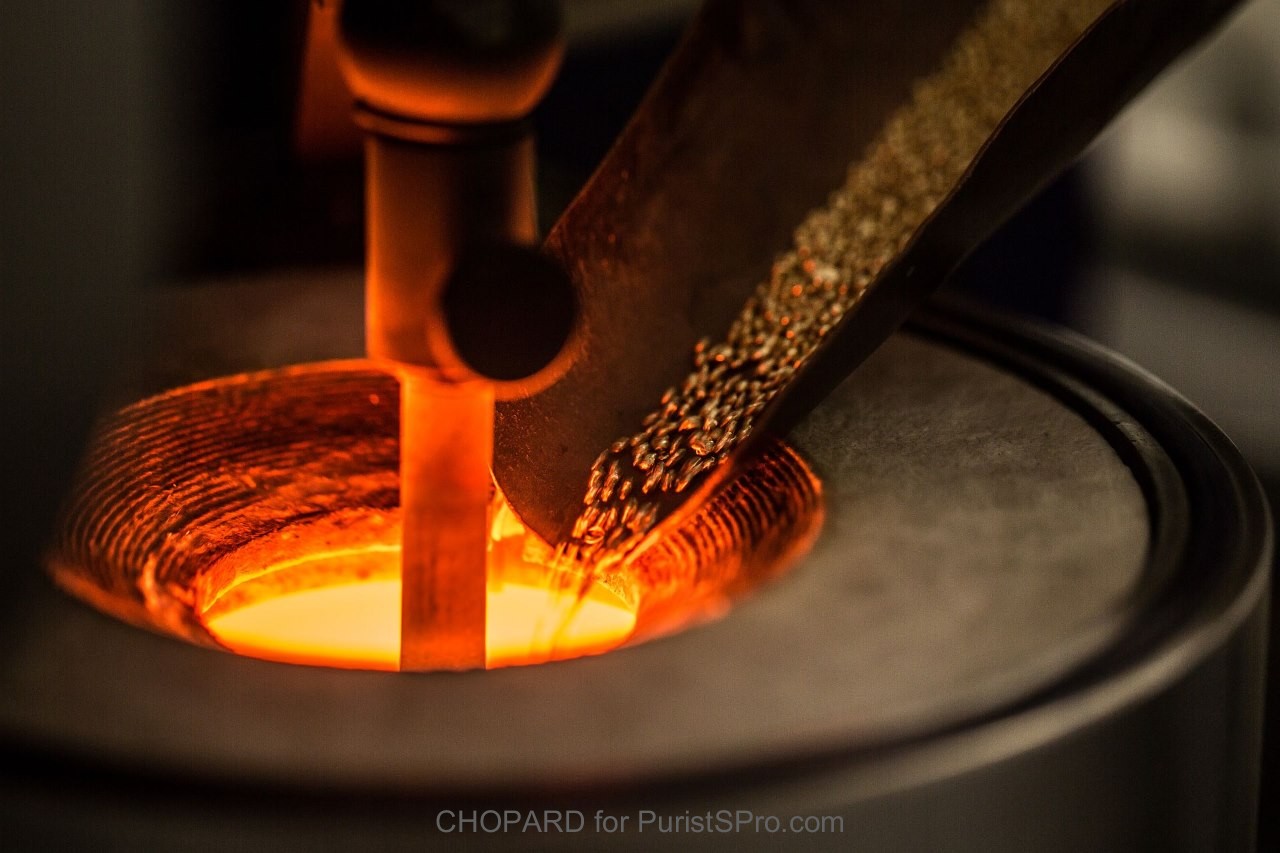 Forming Ingots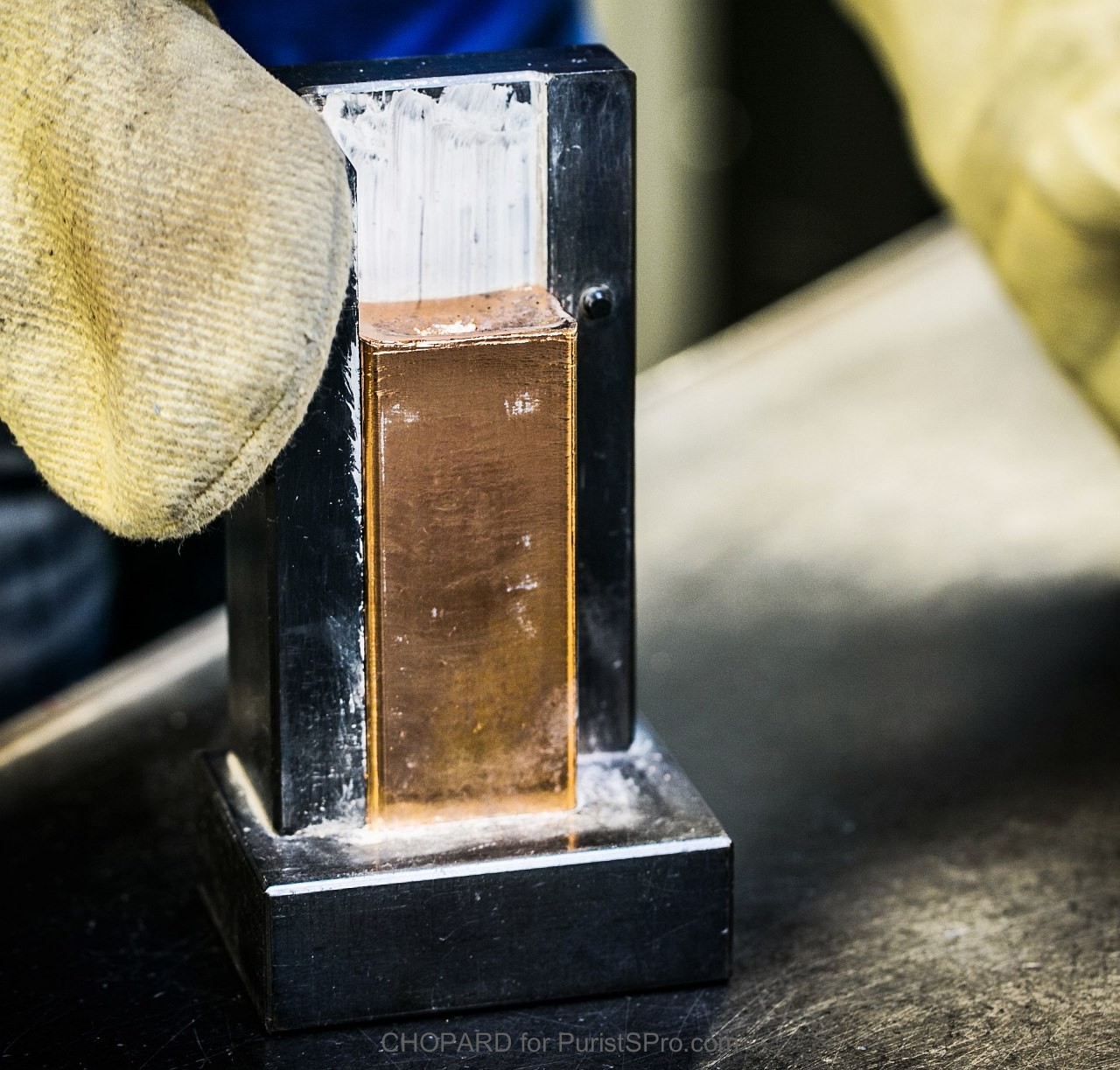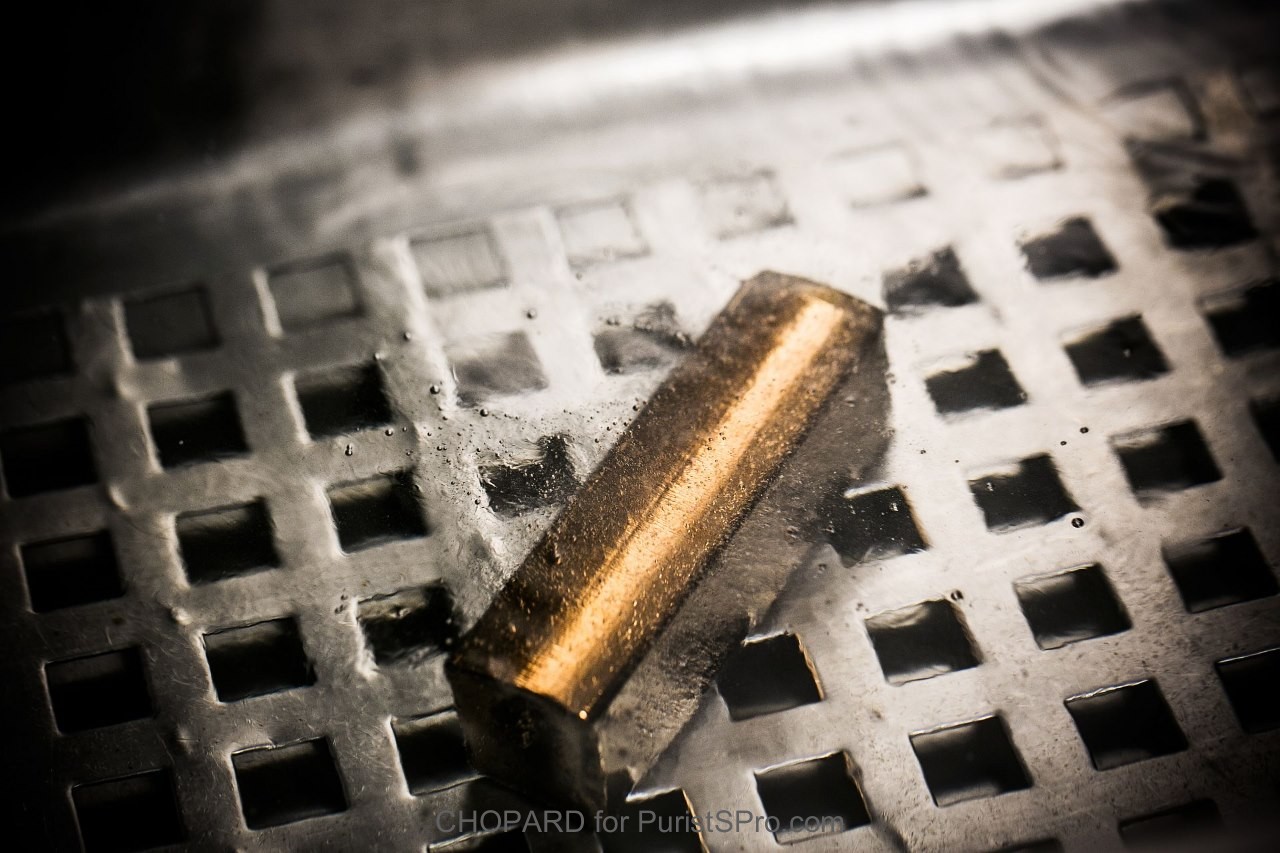 Ingots quenched in water to cool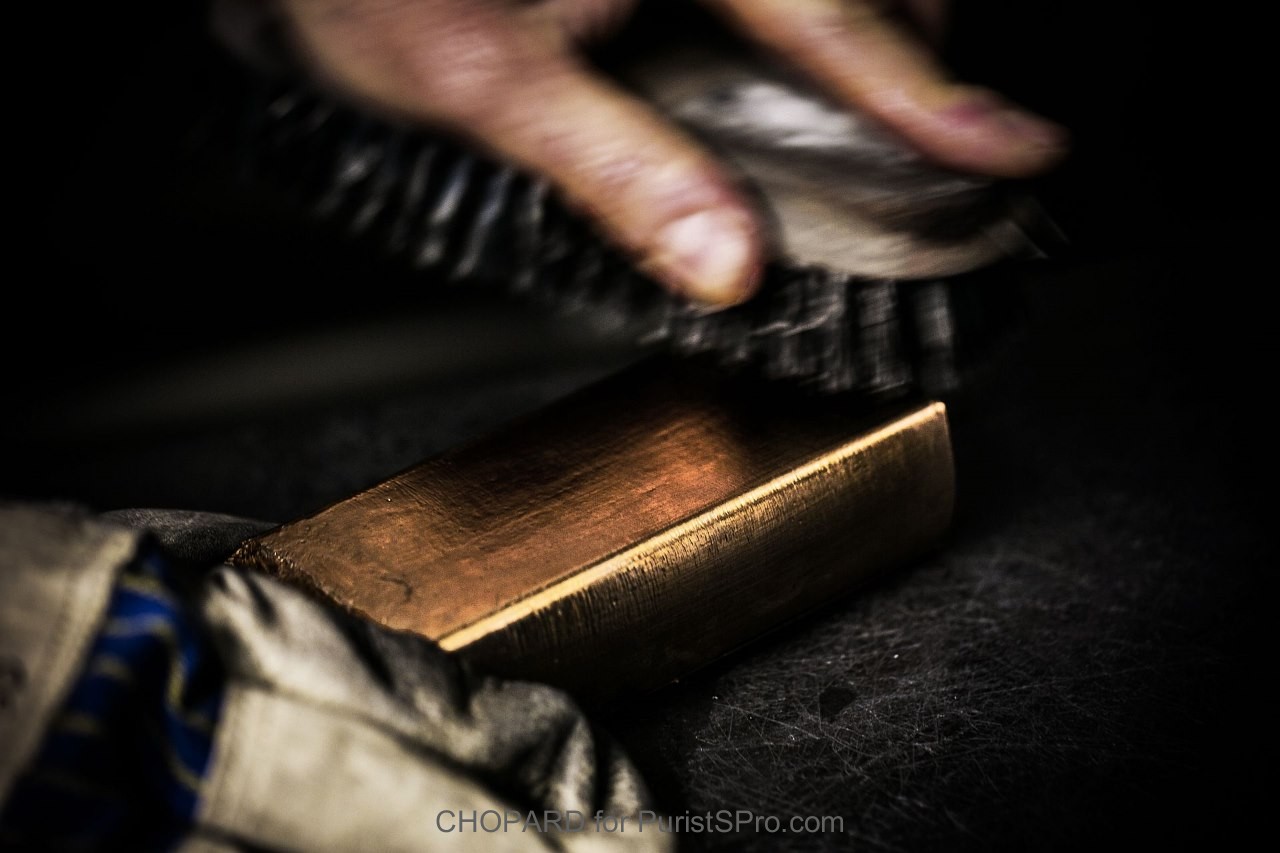 Brushing to clean ingot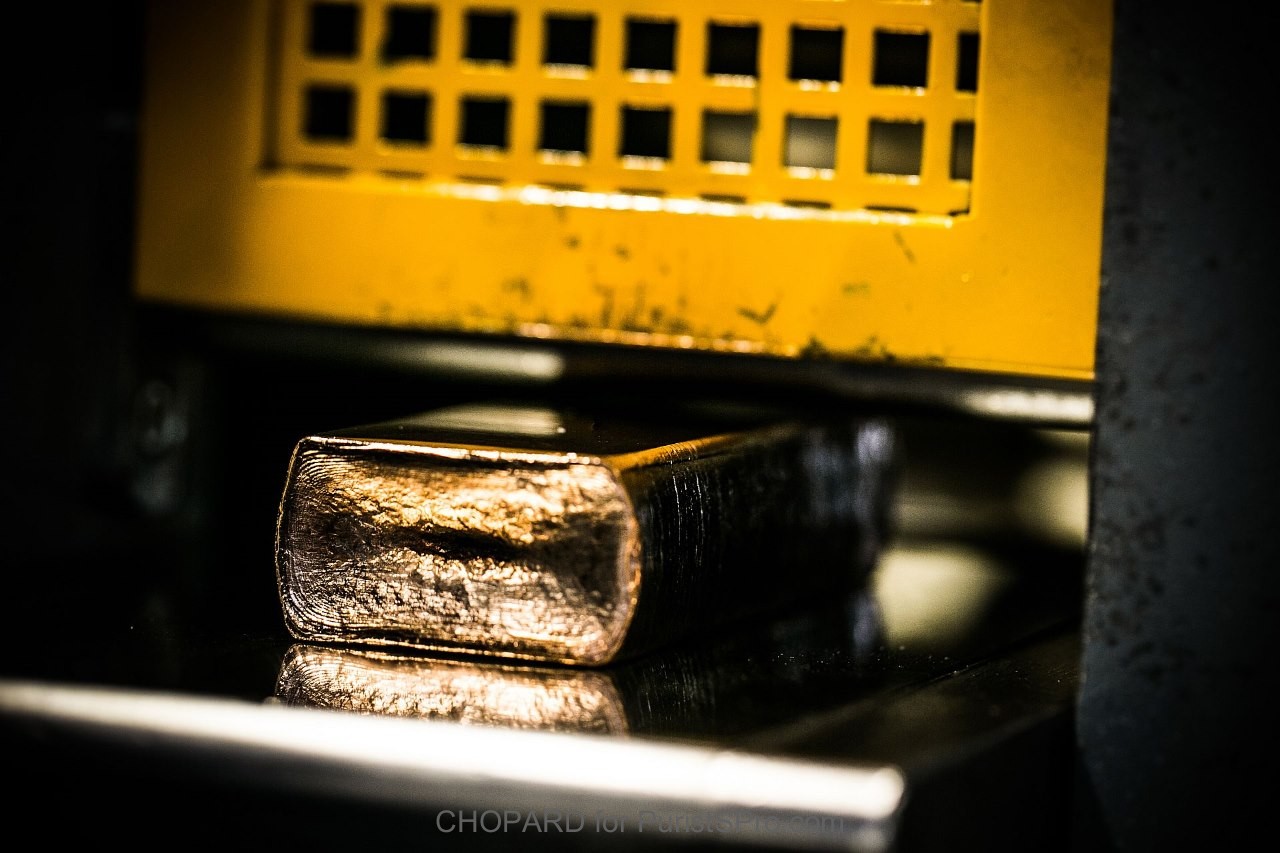 Ingot to be rolled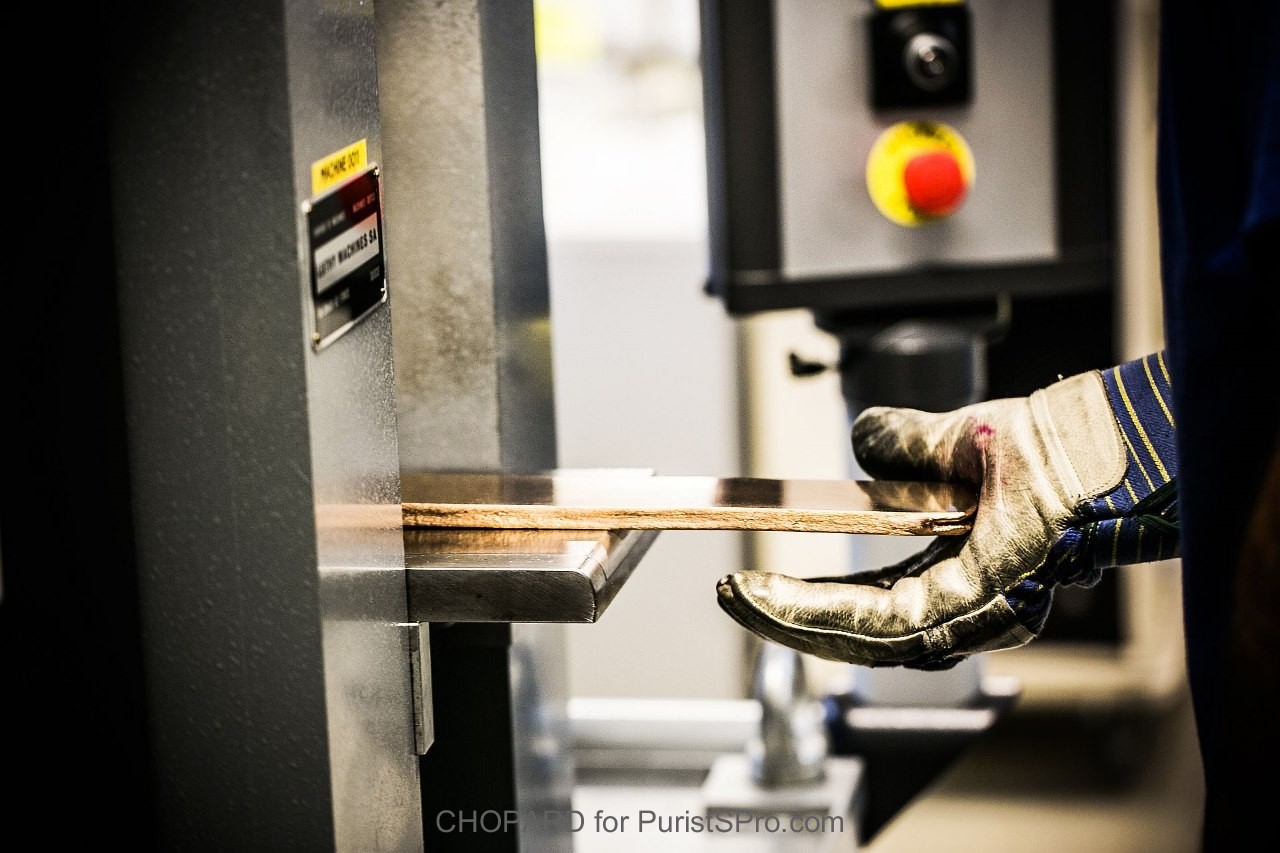 Rolled ingot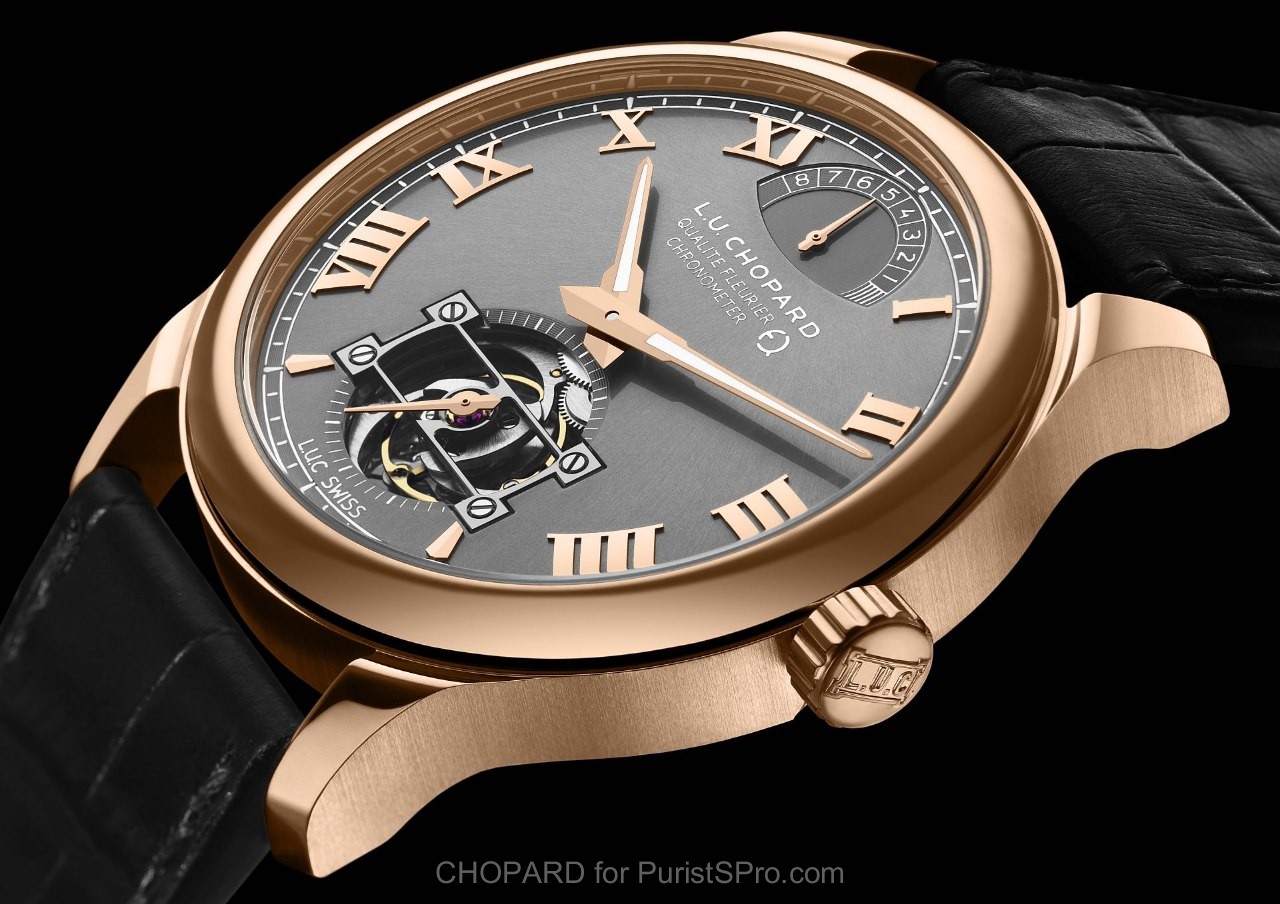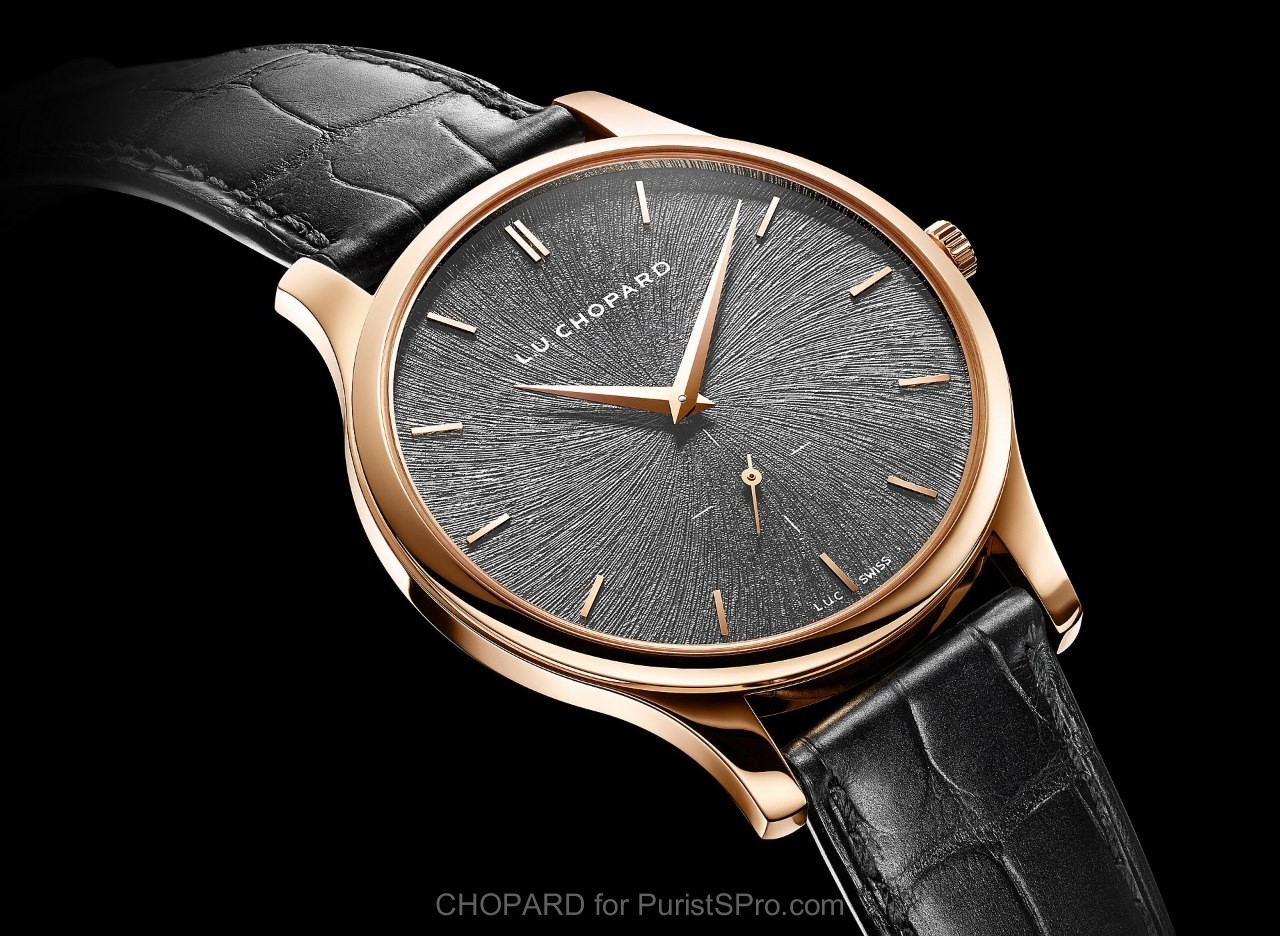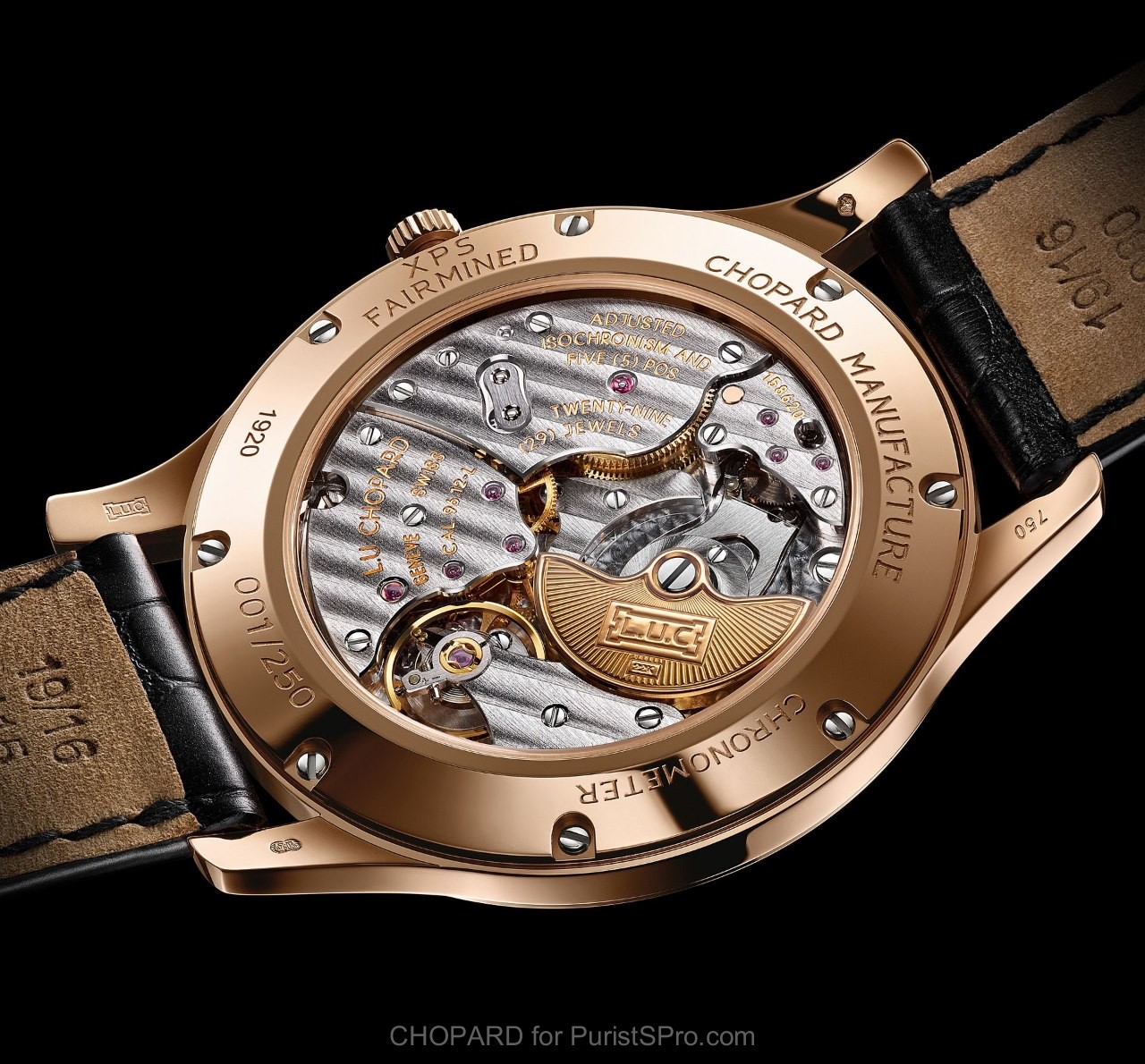 FAIRMINED Hallmark on the case back near the crown
Chopard's growing commitment to increasing the quantity of Fairmined gold in its products, will see introduction of new High Jewellery creations for the Green Carpet Collection and a second rose gold watch, the L.U.C XPS Fairmined, with 250 pieces produced. A third watch in white gold is presented at the 2015 Cannes Film Festival as part of the 60th edition of the famous Palme d'Or trophy.
Chopard continues to work on other key raw materials in its supply chains products, as well as increasing operational efficiency and maintaining its status as a member of the Responsible Jewellery Council (RJC) certified to the RJC Code of Practices.
PuristS Commentary
There is a premium cost to support this Journey to Sustainable Luxury, which is borne by Chopard AND its luxury customers. These products are not for people who need a 10% discount or "cheapest street price" to decide to purchase a Fairmined Gold watch or bracelet.
The converse is true.
People who acquire a Fairmined marked product appreciate the technique and aesthetic of the piece, the passion of the artisans and their own social responsibility whilst appreciating the luxury.
"The true cost of luxury is the choice that it affords...."

Regards,
MTF

This message has been edited by MTF on 2015-05-18 02:07:23