MTF
[PuristS]
13383

CHOPARD interrogates: Can Men be colorful?
The Chopard Marsala Story is continued.....
Can Men can be colourful?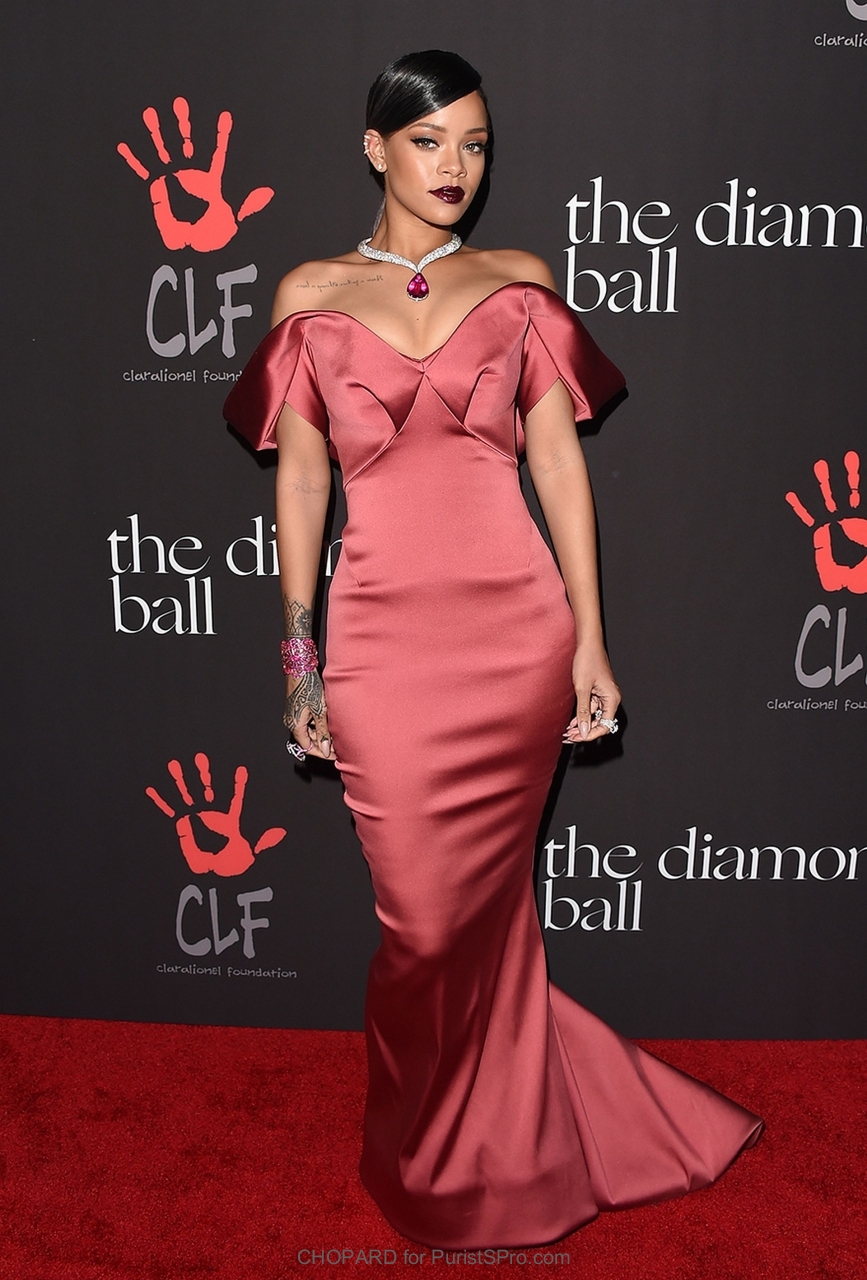 Marsala (PANTONE 18-1438) is the Pantone Institute Colour of the Year 2015.
Marsala wine comes from a region around the Italian city of Marsala in Sicily. The export version of this wine is usually a ruby colour: Marsala Red.
The raw wine is rarely drunk by the natives as a "vintage" Marsala as it is more famous as an export fortified product like Port, Madeira and Sherry. Originally, adding alcohol to preseve the wine on long sea journeys, it is now the accepted method of production and is popular in foreign markets. The wine actually comes in a variety of colours. Oro has a golden colour. Ambra is amber in colour from the mosto cotto sweetener added to the wine. Rubino has a ruby colour, made from red grape varieties such as Perricone, Calabrese, Nero d'Avola and Nerello Mascalese.
The Pantone Institute cites a number of reasons for their selection of Marsala for 2015:
• Equally appealing to men and women, Marsala is a stirring and flavourful shade for apparel and accessories, one that encourages colour creativity and experimentation

• Flattering against many skin tones, sultry and subtle Marsala is a great "go-to" colour for beauty, providing enormous highlight for the cheek, and a captivating pop of colour for nails, shadows lips and hair.

• Dramatic and at the same time grounding, the rich and full-bodied red-brown Marsala brings colour warmth into home interiors

• An earthy shade with a bit of sophistication, texture is the story in print and packaging. A matte finish highlights Marsala's organic nature while adding a sheen conveys a completely different message of glamour and luxury.

Chopard already embraced the 2015 Colour of the Year back in 2014.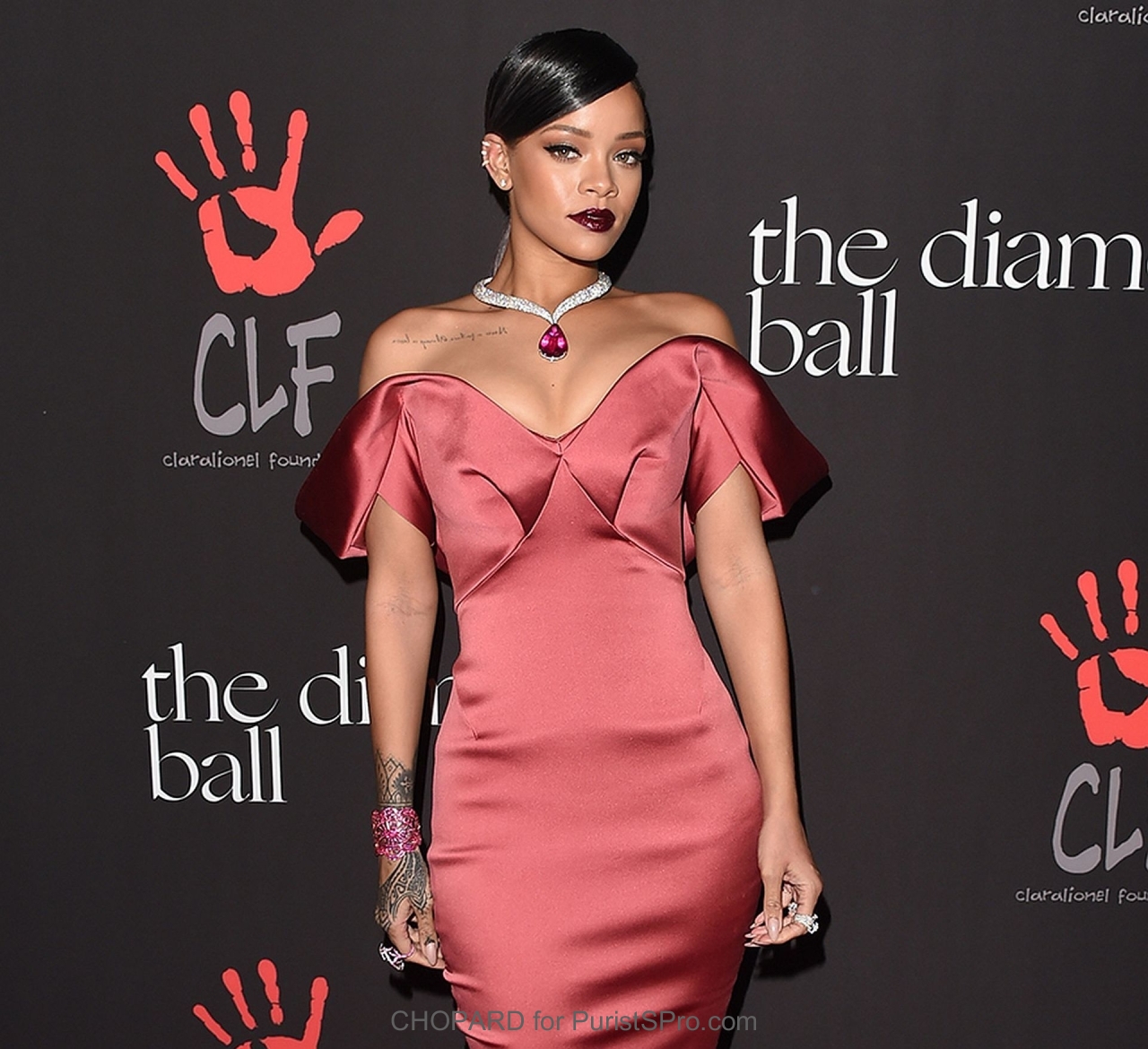 Rihanna, who in 2014 received the "CFDA Fashion Icon Award", also referred to as the "Oscars of fashion", by the Council of Fashion Designers of America, lived up to her status of fashion icon in a marsala coloured dress and a Chopard High Jewellery necklace, featuring a 123.24-carat pear shaped rubellite and 65.24 carats of diamonds set in platinum.
She completed her look with a dazzling combination of High Jewellery rings and a magnificent cuff bracelet featuring rubies, rubellites, tanzanites and diamonds to complement her mermaid Zac Posen gown.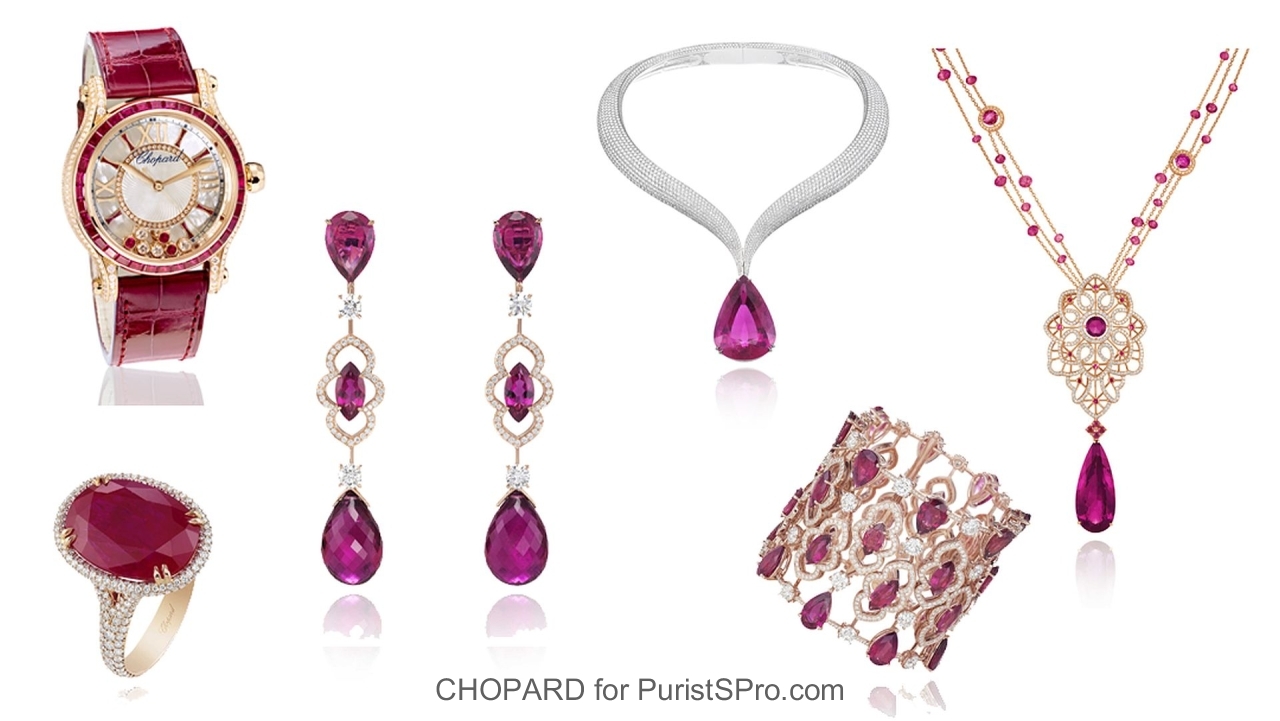 The theme also runs through Chopard watches for ladies AND for men. The ladies are directed to the Chopard Happy Sport Automatic watches.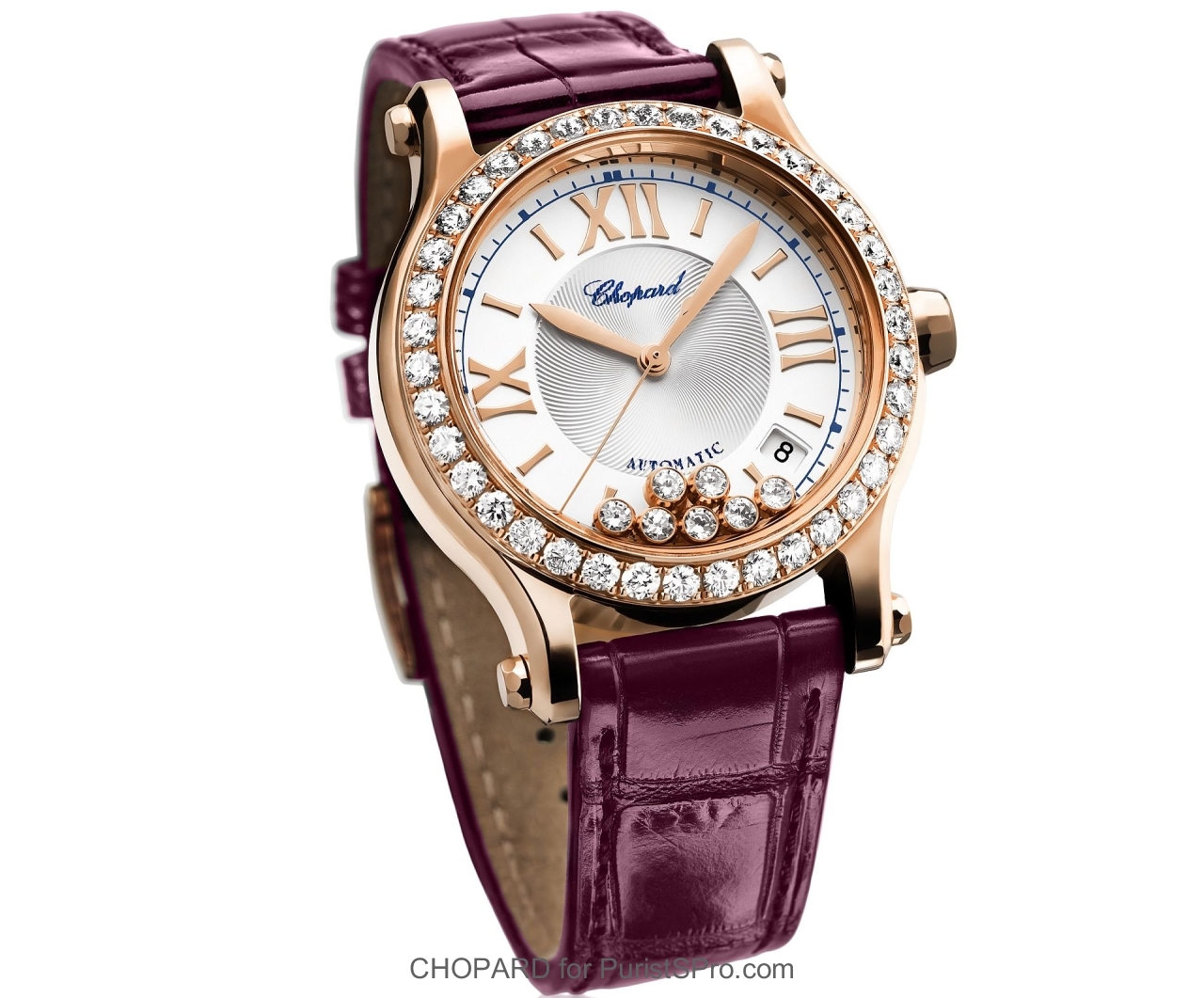 Surprisingly, the men are not left out with this Chopard XPS Gents watch.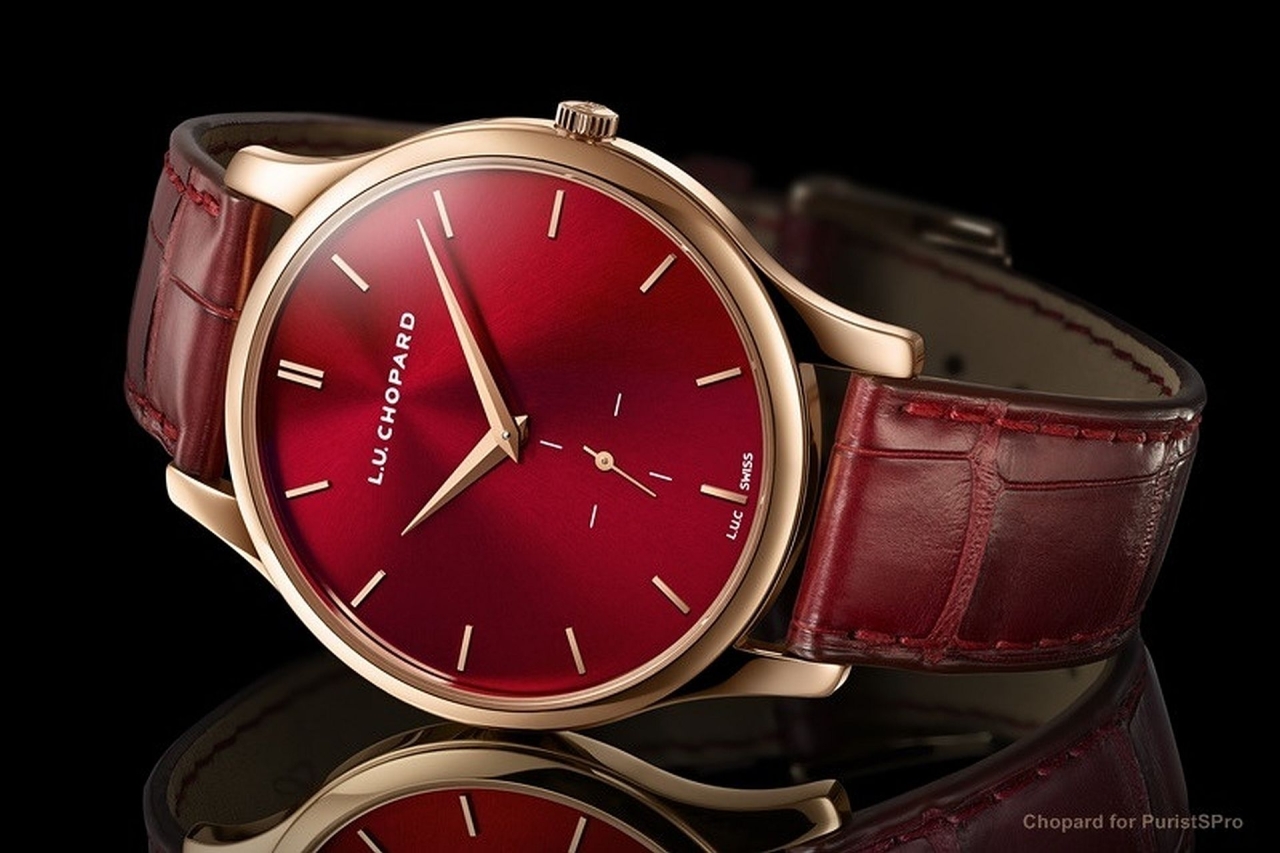 We even have colour-themed man-scent like this Chopard Rose Malaki pour Homme.
The red highlights on the dial also makes owners of the LUC 1963 Chrono PuristS' Edition on-point with the Marsala trend.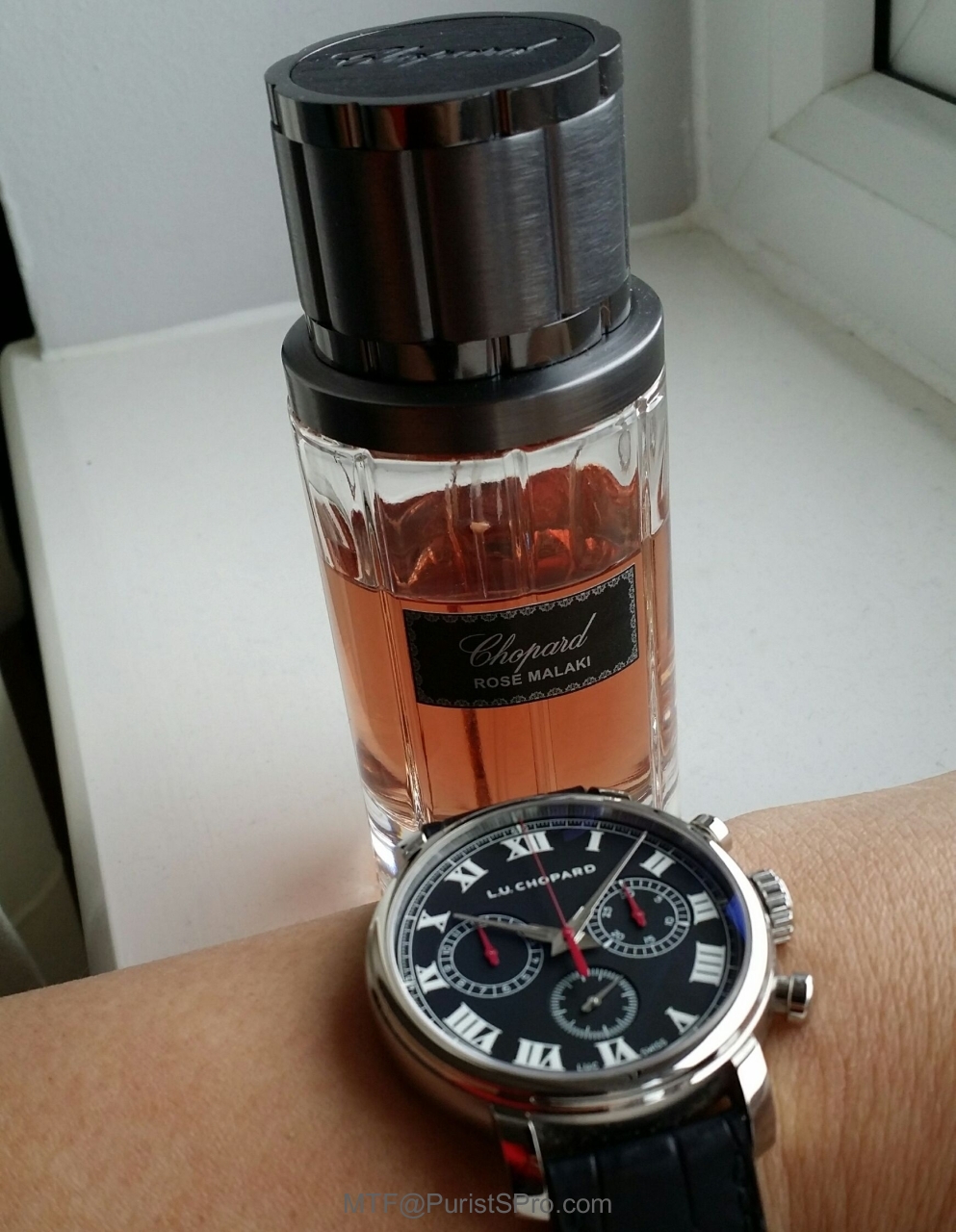 This got me thinking: Can Men have colourful watches?
Must we be restricted to hints and highlights of colour playing secondary roles on sportive watches like these manly chronographs drizzled in motor oil and oozing with machismo?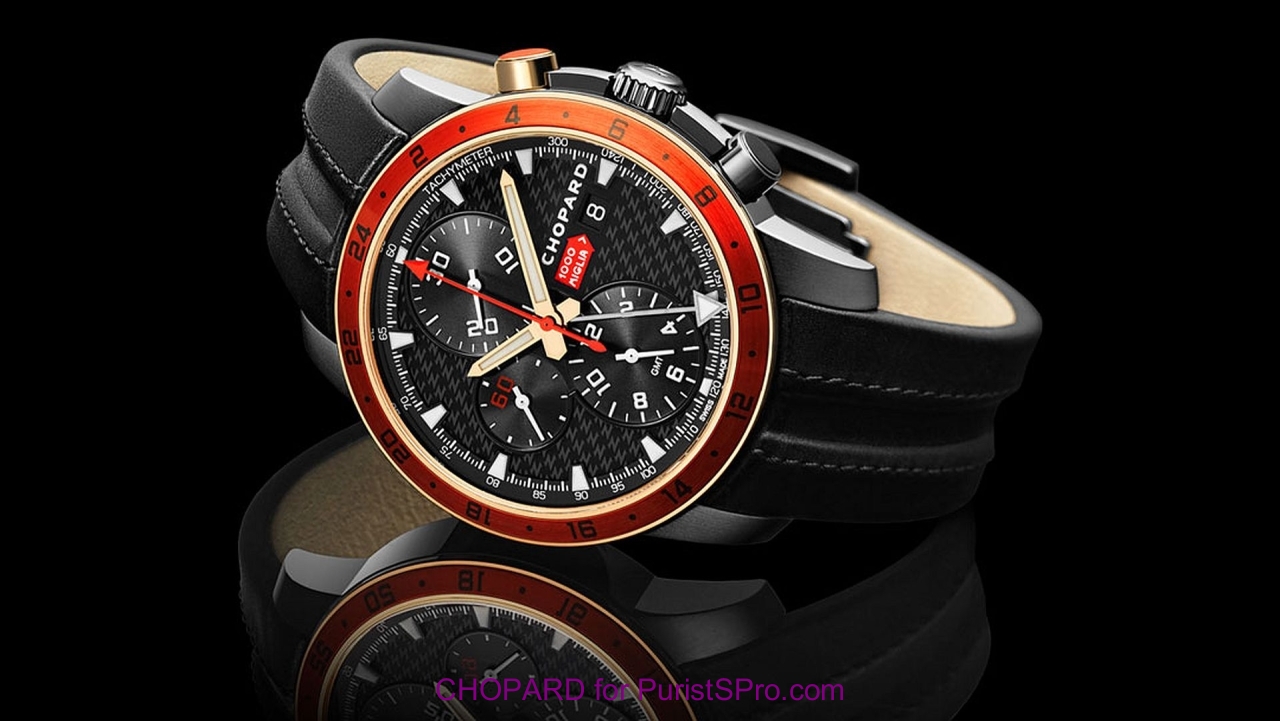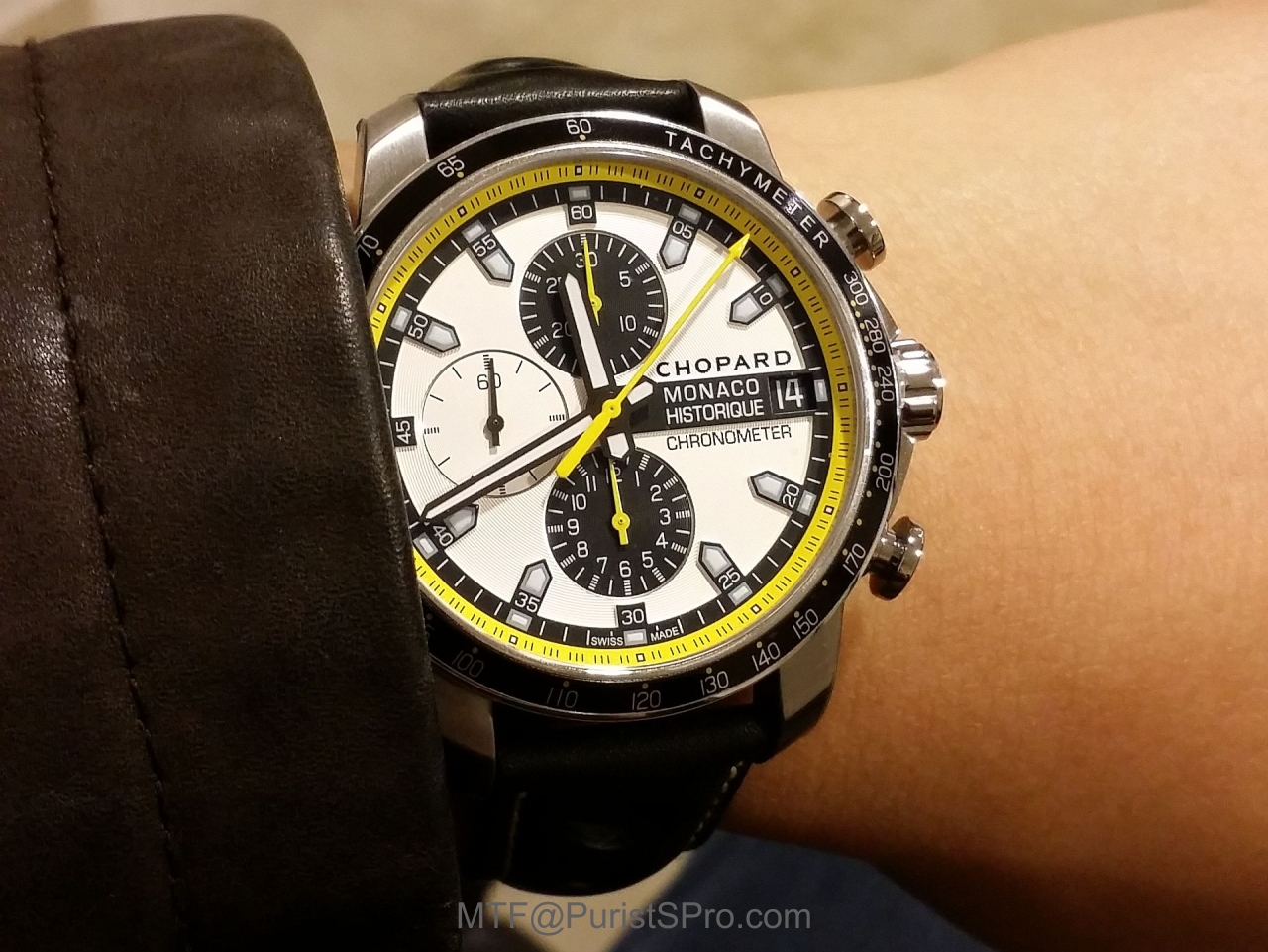 Must men only be interested in mechanical components of a haute horlogerie product?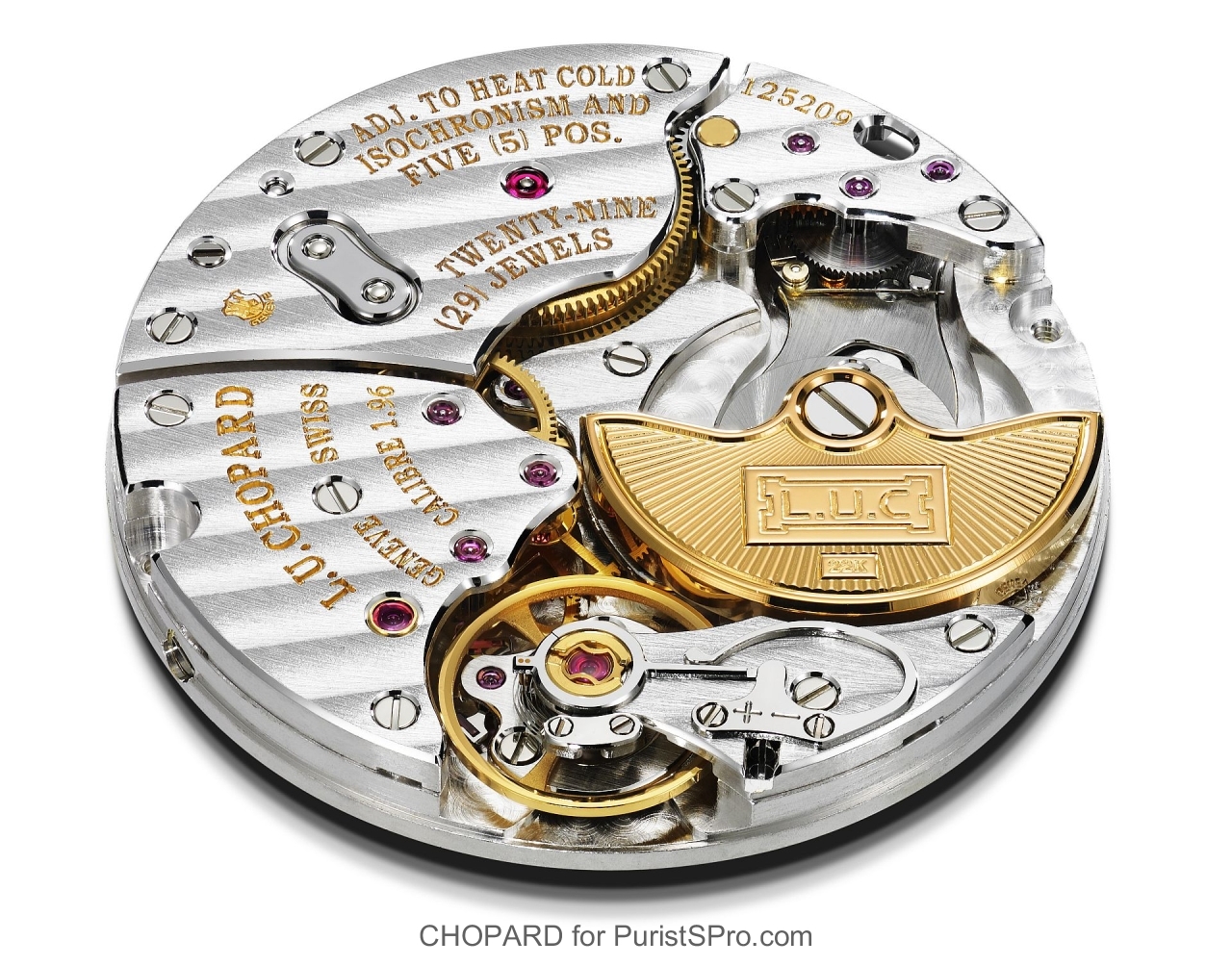 When I admitted to "borrowing" my wife's Mille Miglia 'Racing in Pink', Mr Karl-Friedrich Scheufele's eyebrows almost hit the ceiling!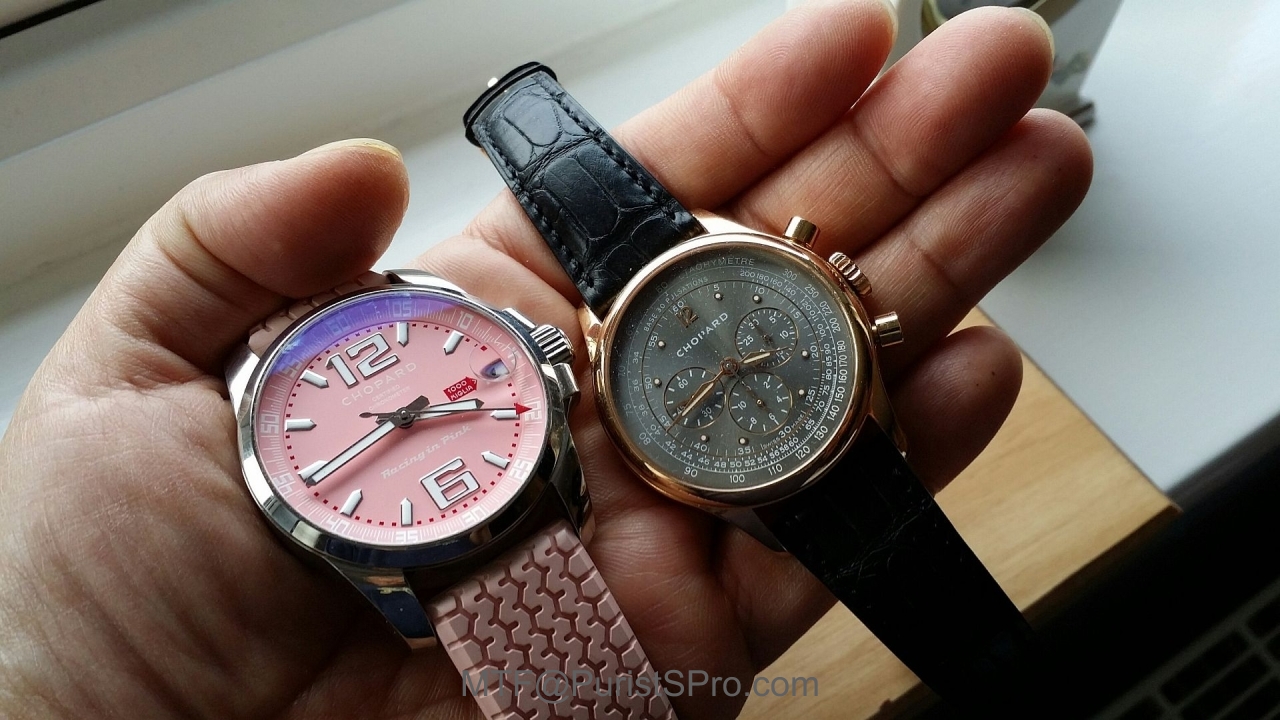 Mille Miglia GT XL 'Racing in Pink' with Chopard Classic Racing Vintage Chronograph

Has it always been like this in horology?
I think not.
In Days of Old, when men were bold, the best timepieces from the best watchmakers always were encased in the finest decorated cases; engraved, enamelled and encrusted with jewels on the outside as well as the inside.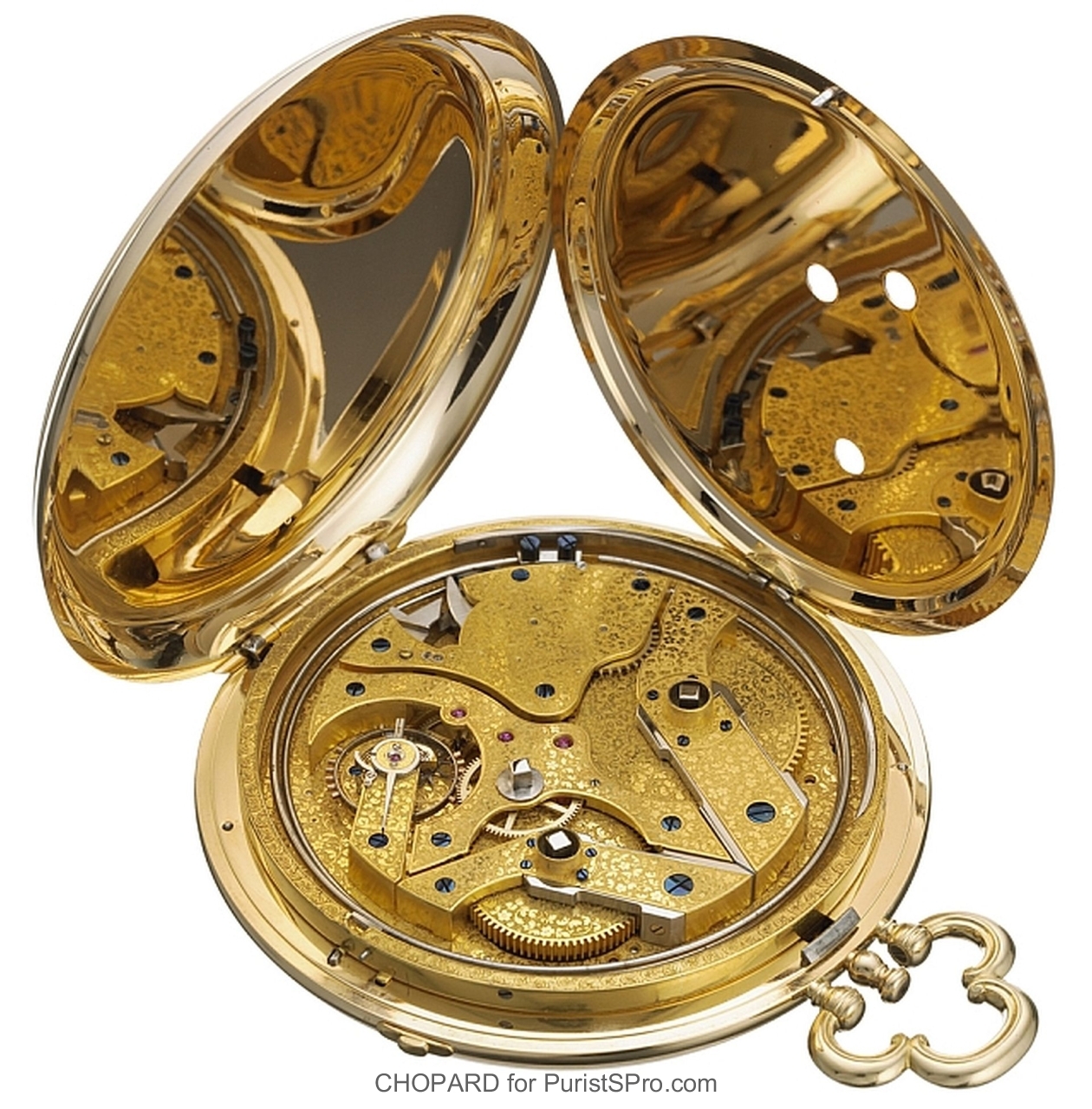 Coach Watch: Bovet-Breguet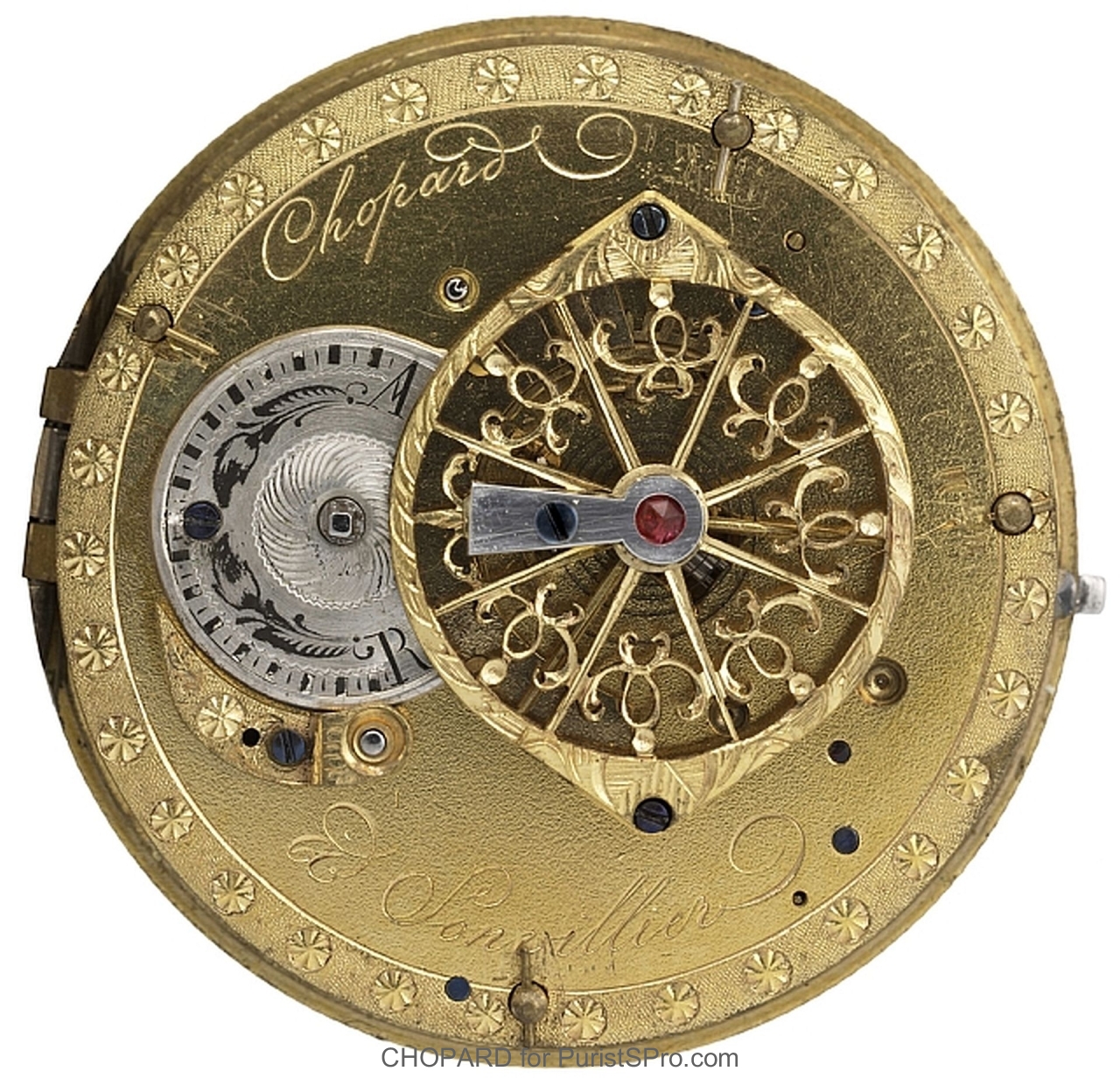 Pocket Watch: L.U. Chopard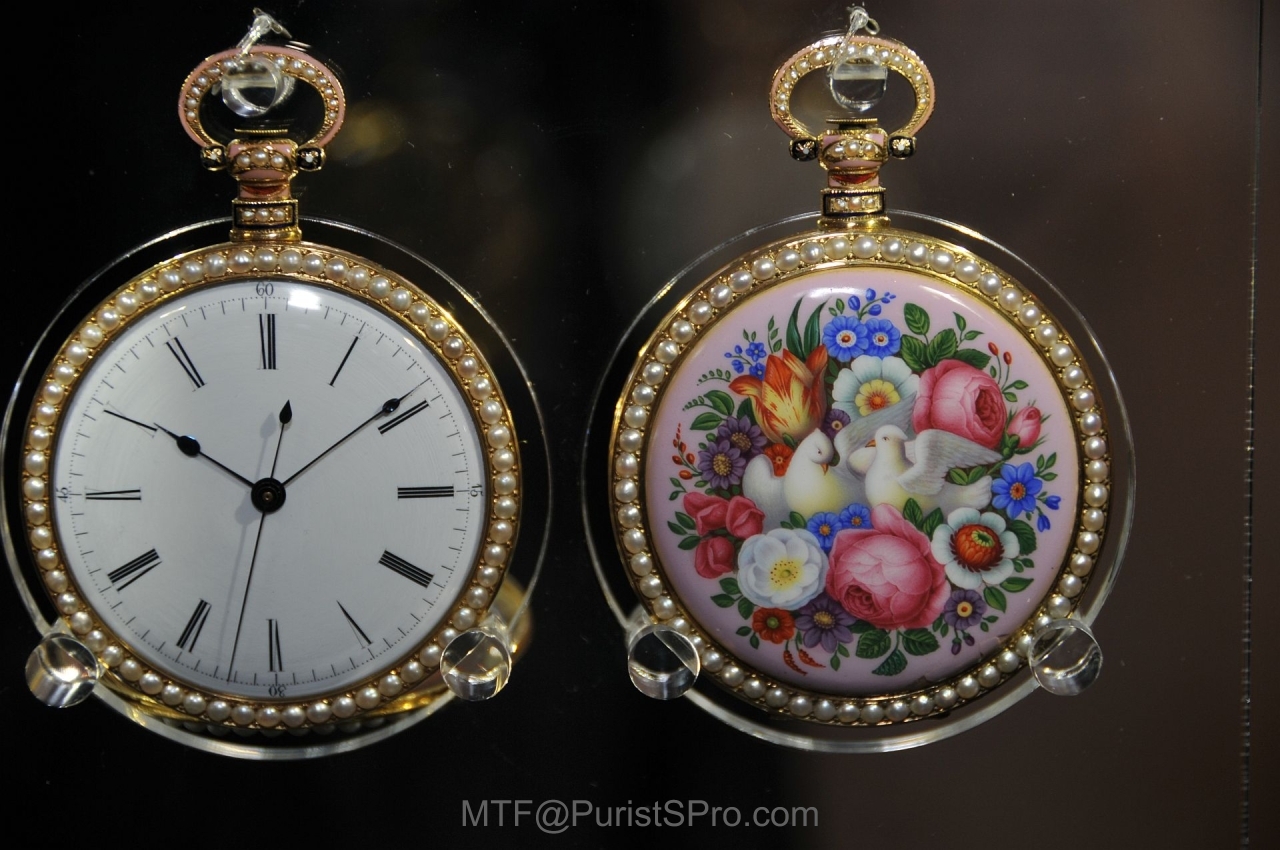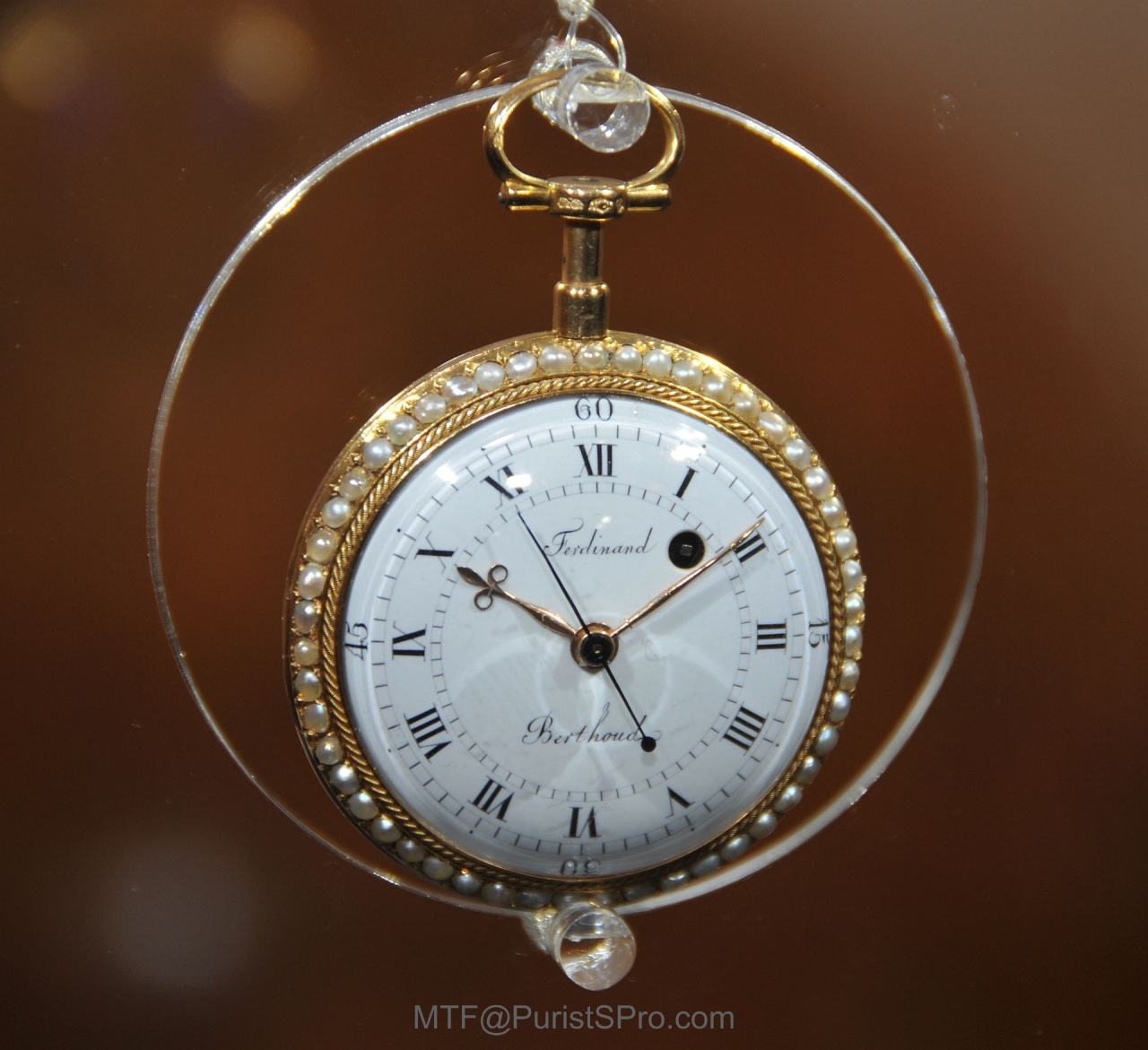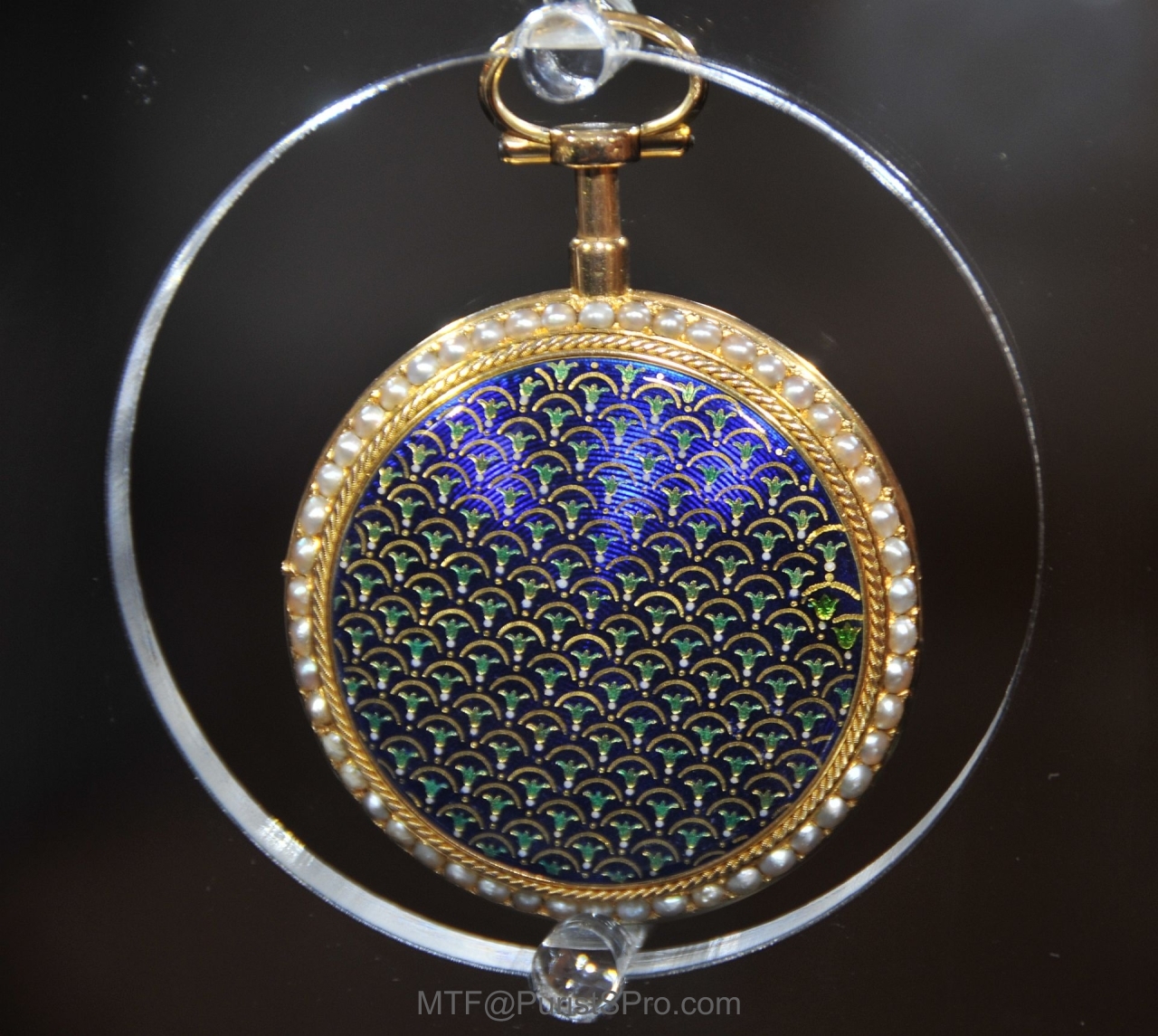 Even accounting for the fashion of the era when men wore wigs and powdered their faces, we seem to have lost the colour in our watches.
Until now........
I think we lost our appreciation of colour and style because of the two world wars. For reasons of economics and efficiency, couched in movements like Art Deco and Bauhaus, we lost our flounce. With jobs being scarce, we formed Unions and locked out women from "arf arf Manly work". We worked, bred and brought up our 2.4 kids in strict role models. Having a job was pride-worthy and disassociation from the rich who could afford to waste their time on flouncy bits was of the essence.
Eventually, even the millionaires were keen to stress their "self-made" status and disavow any hint of inheritance. Starting on the shop floor and working up to become CEO was the best storyline. People started praising the 'school of hard knocks' and the 'street college' for their achievements; usually those who had no PhD were gleeful to say so.
What changed?
Divorce rates rose as men (and even women) paid more attention to their roles and careers outside the family unit. It stopped being a job but became careers or vocations. We stopped talking about lifelong careers and moved to seeking "exit plans" with every climb of the ladder of "success". Children in single-parent upbringings became the norm. Our modern convention was for mothers to keep the children after divorce instead of the 'parent with the most assets' in ancient times.
Boys grew up without male role models and soon discovered they had 'feminine sides' they could get in touch with. Mass media and Oprah touted the 'metrosexual' "individual yet still integrated with the community" as the ideal creature. Suddenly, spanking and 50 Shades of Grey was acceptable again. So is every other colour in the palette..........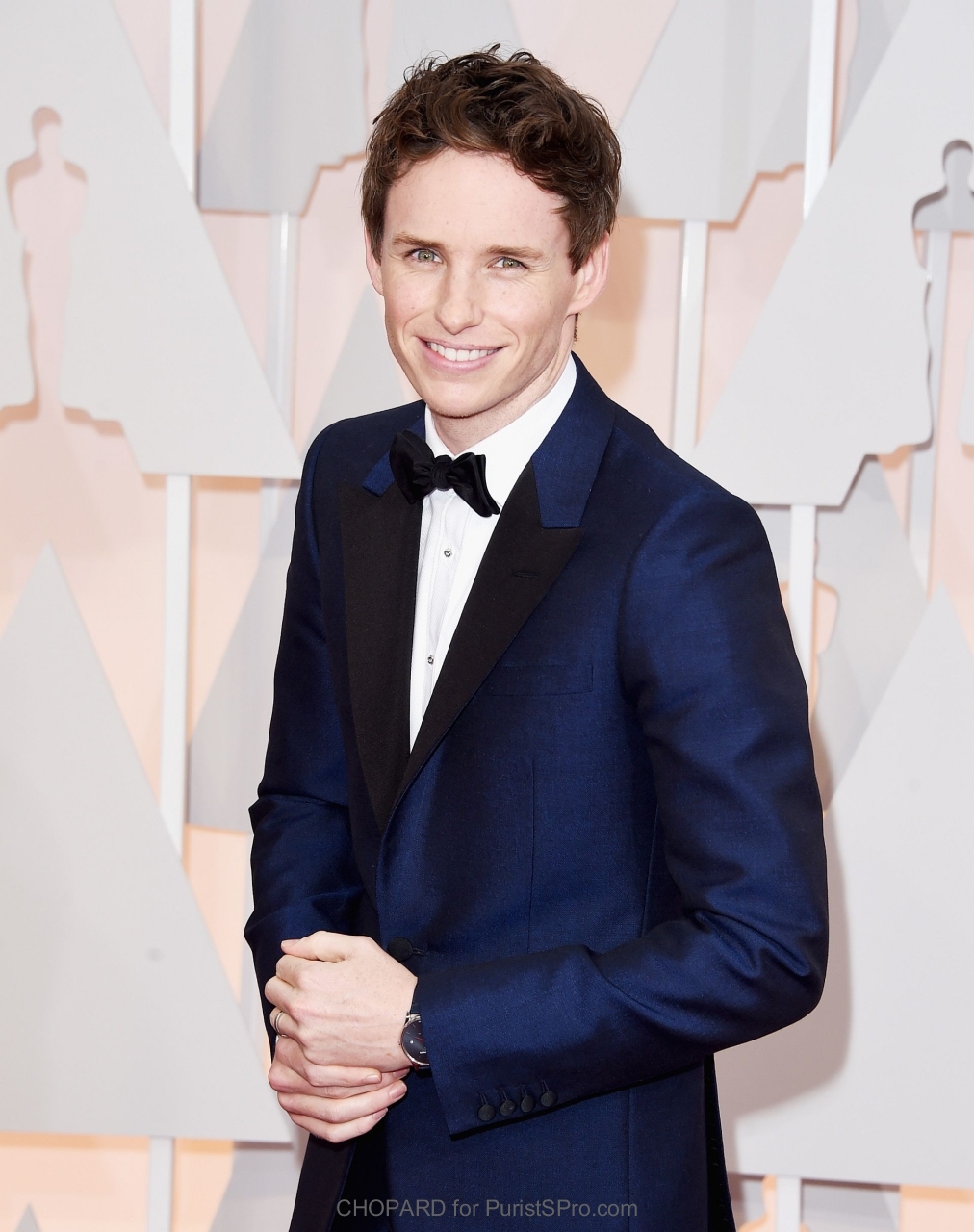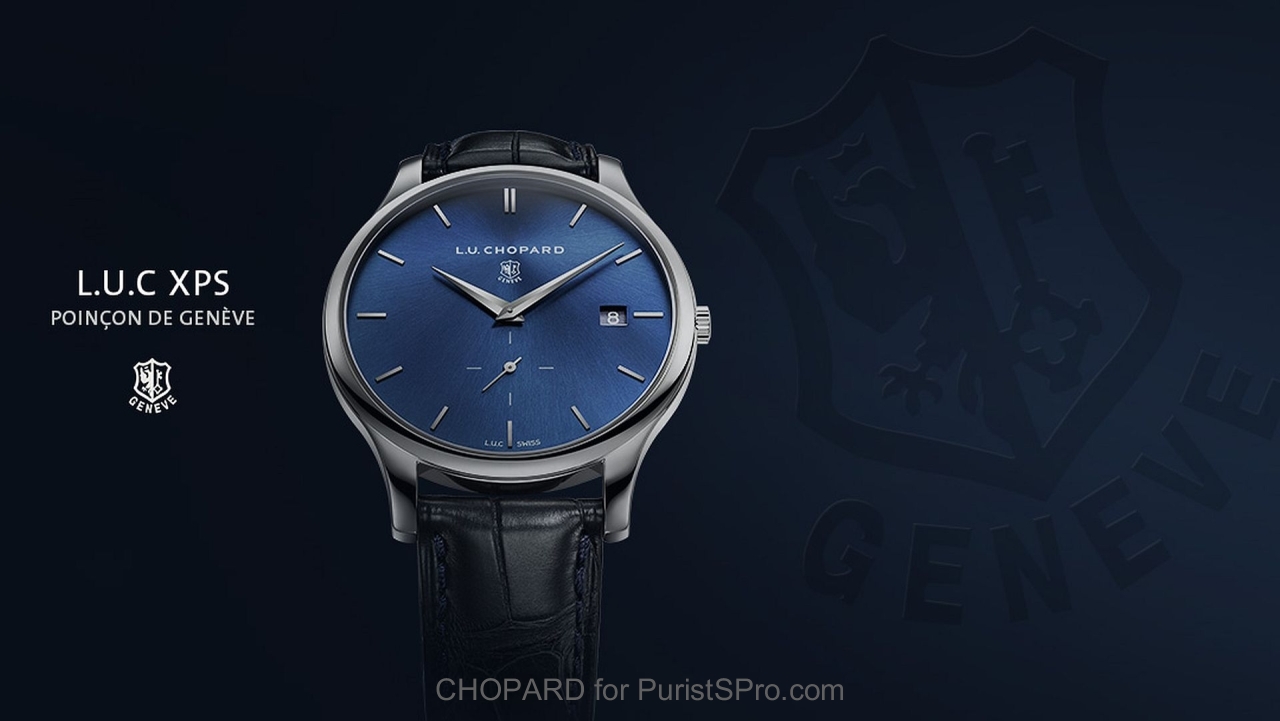 When Eddie Redmayne (Oscar Winner) wore a blue watch with his stunning blue suit, it only sealed the trend at Chopard. Admittedly, blue is rather conservative being the 3rd or 4th most common dial colour but it is a mainstream endorsement of what Chopard has been doing for a while, without resorting to exotic and expensive stone dials.
Chopard XPS Coloured Dials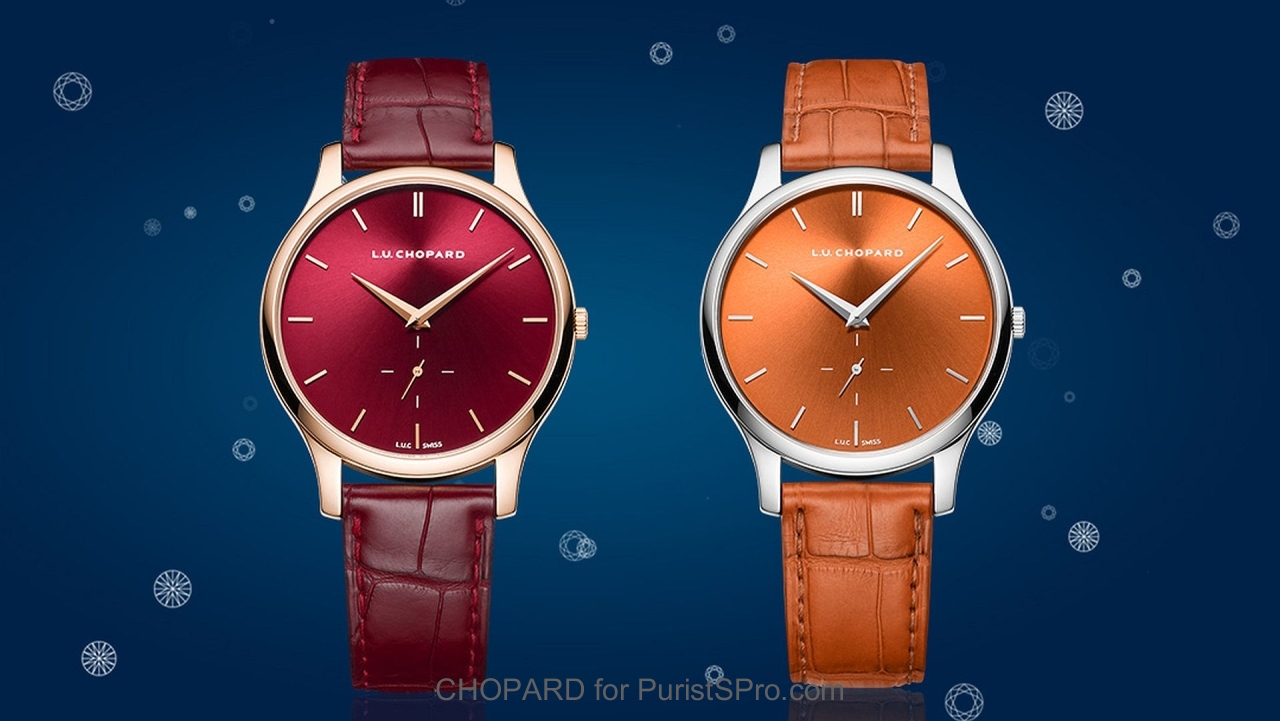 The Chopard XPS Spirits Series already gives us richer hues than we usually get in other watches: Burgundy, Cognac and Champagne.
Here, the colours are the thema and not just counterpoints and highlights confined to bezels and hands.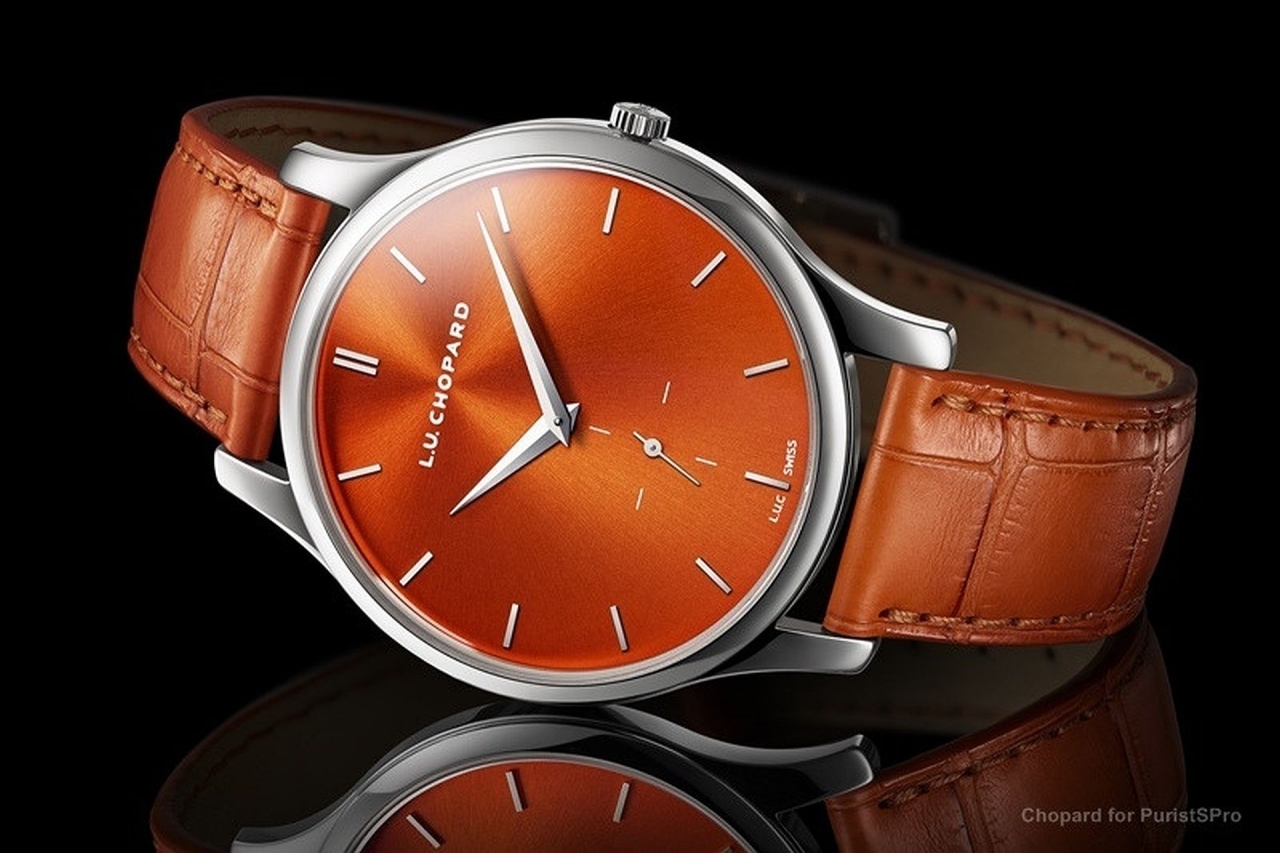 Cognac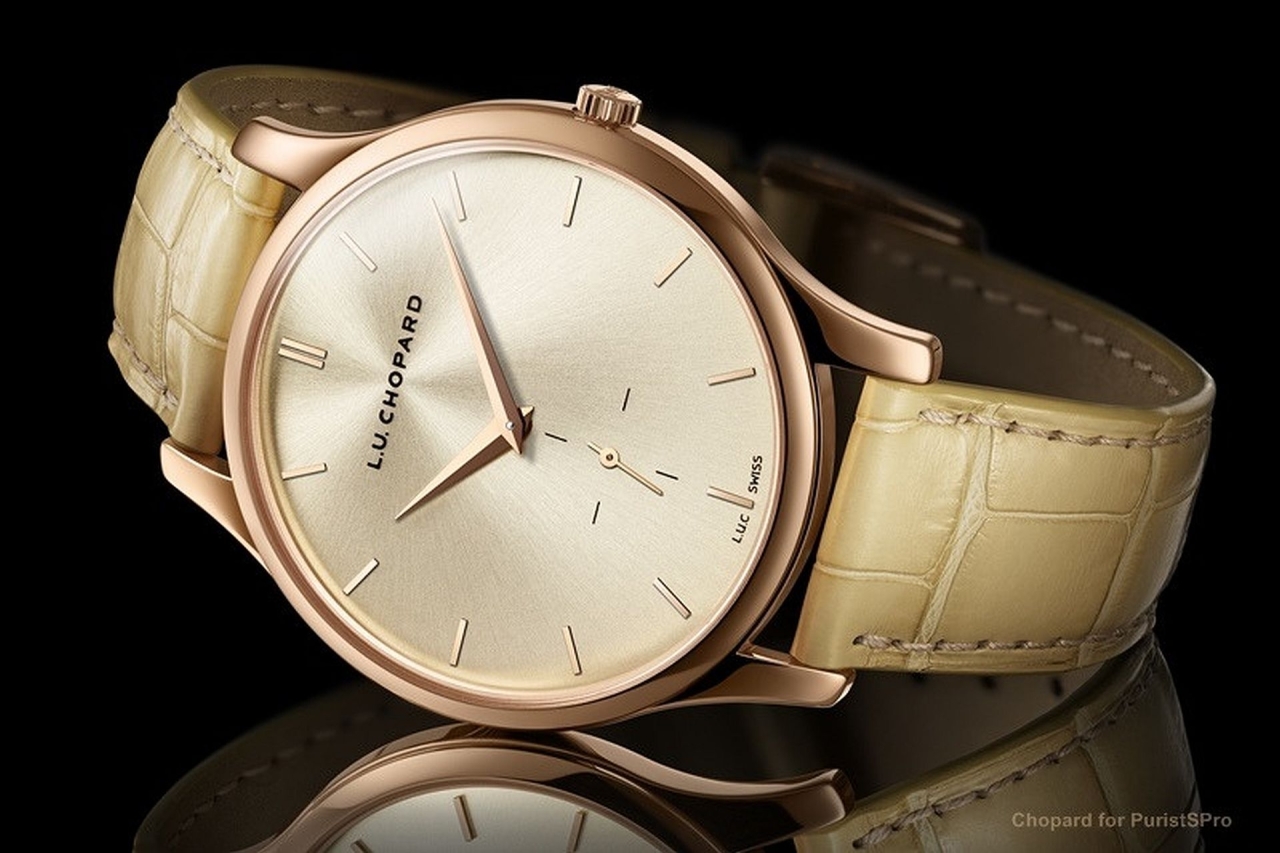 Champagne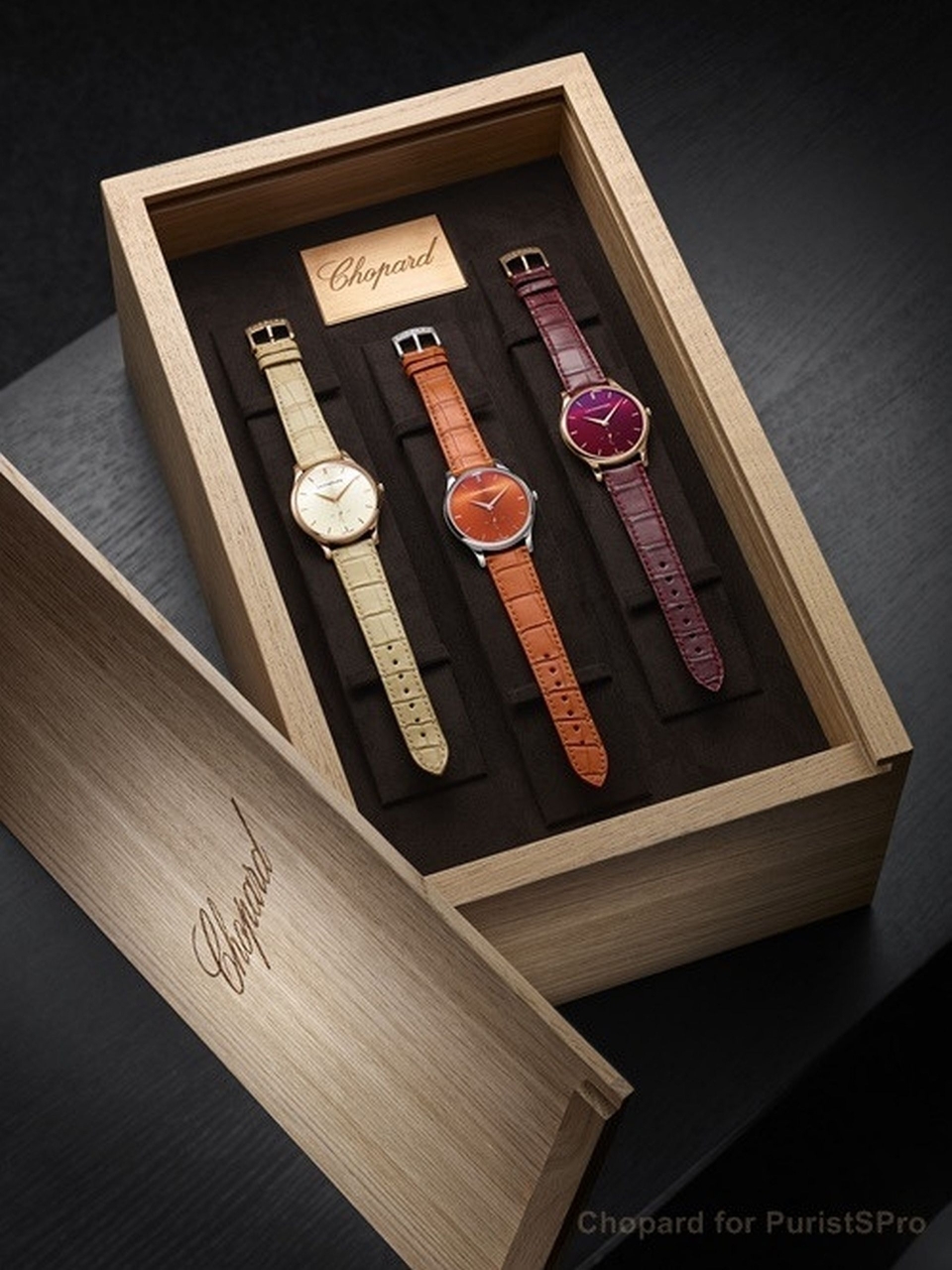 What do you think of this Chopard interrogation?

Can modern men be colourful with their watches?

Melvyn Teillol-Foo, 2015.
This message has been edited by MTF on 2015-02-27 09:17:31
More posts: