Another nice vintage Chronograph, from Ulysse Nardin, auctioned some time ago by Monaco Legend Auctions.
Most probably from the 40's.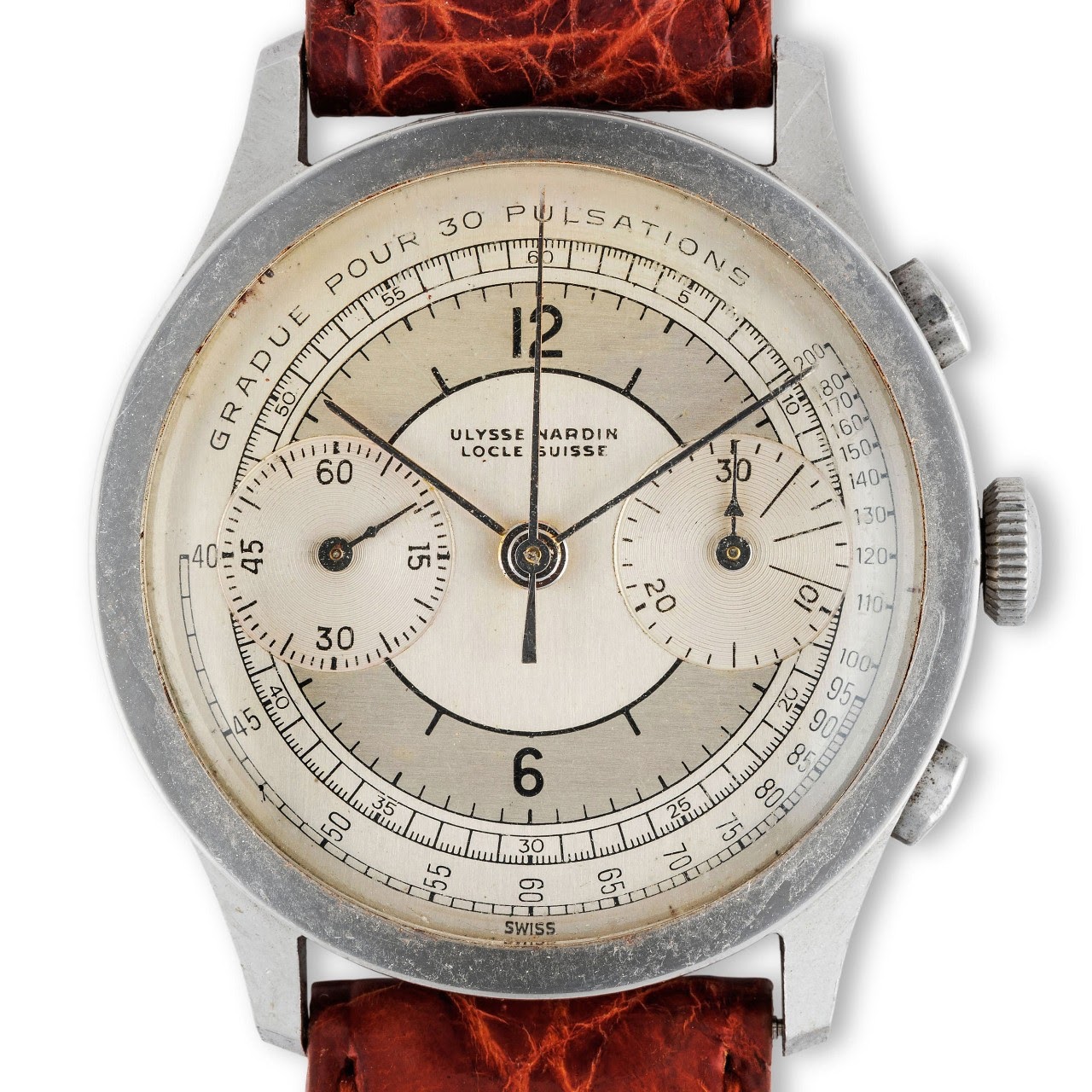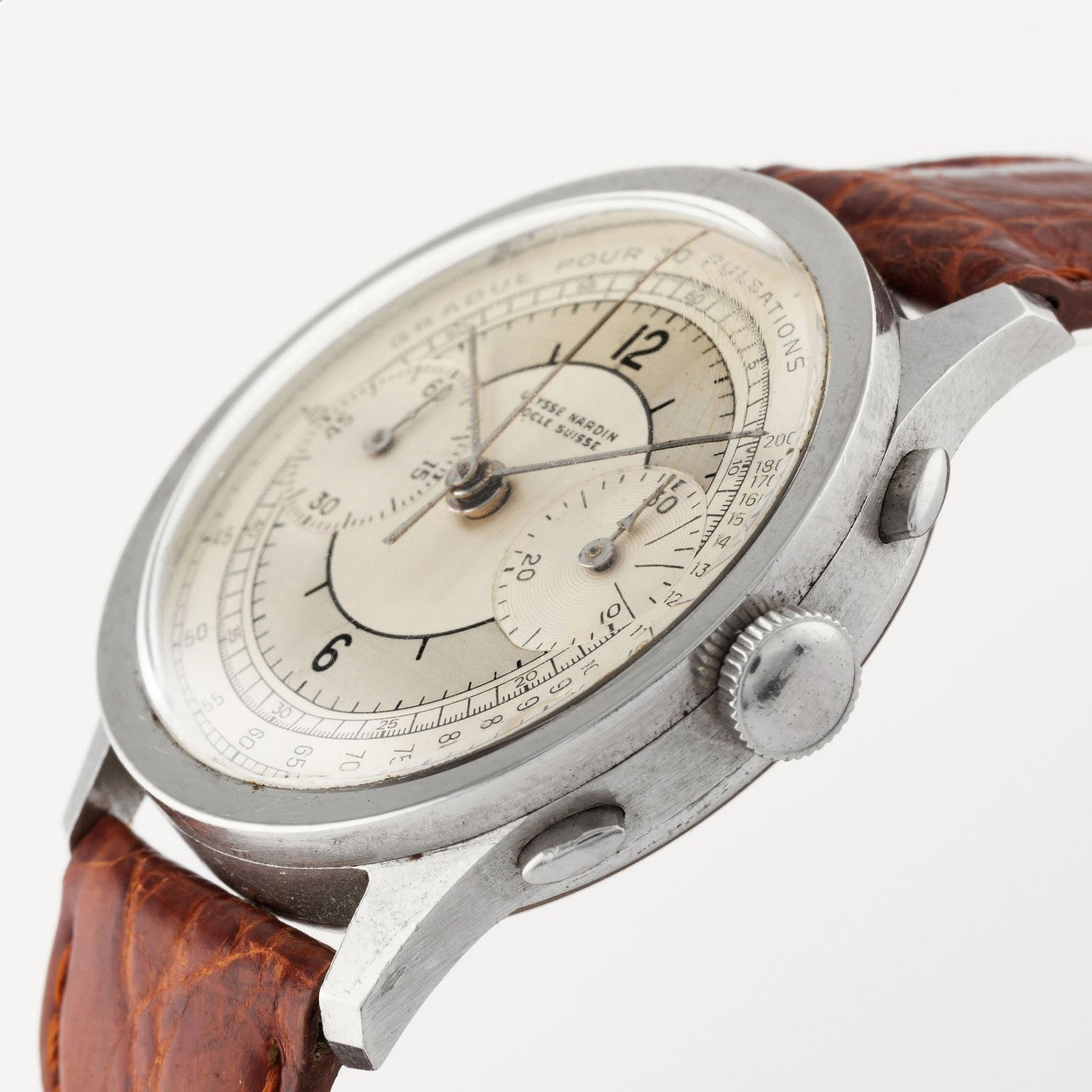 The case seems to be very close to mine, with its generous diameter ( 38 mm ) and its large flat bezel.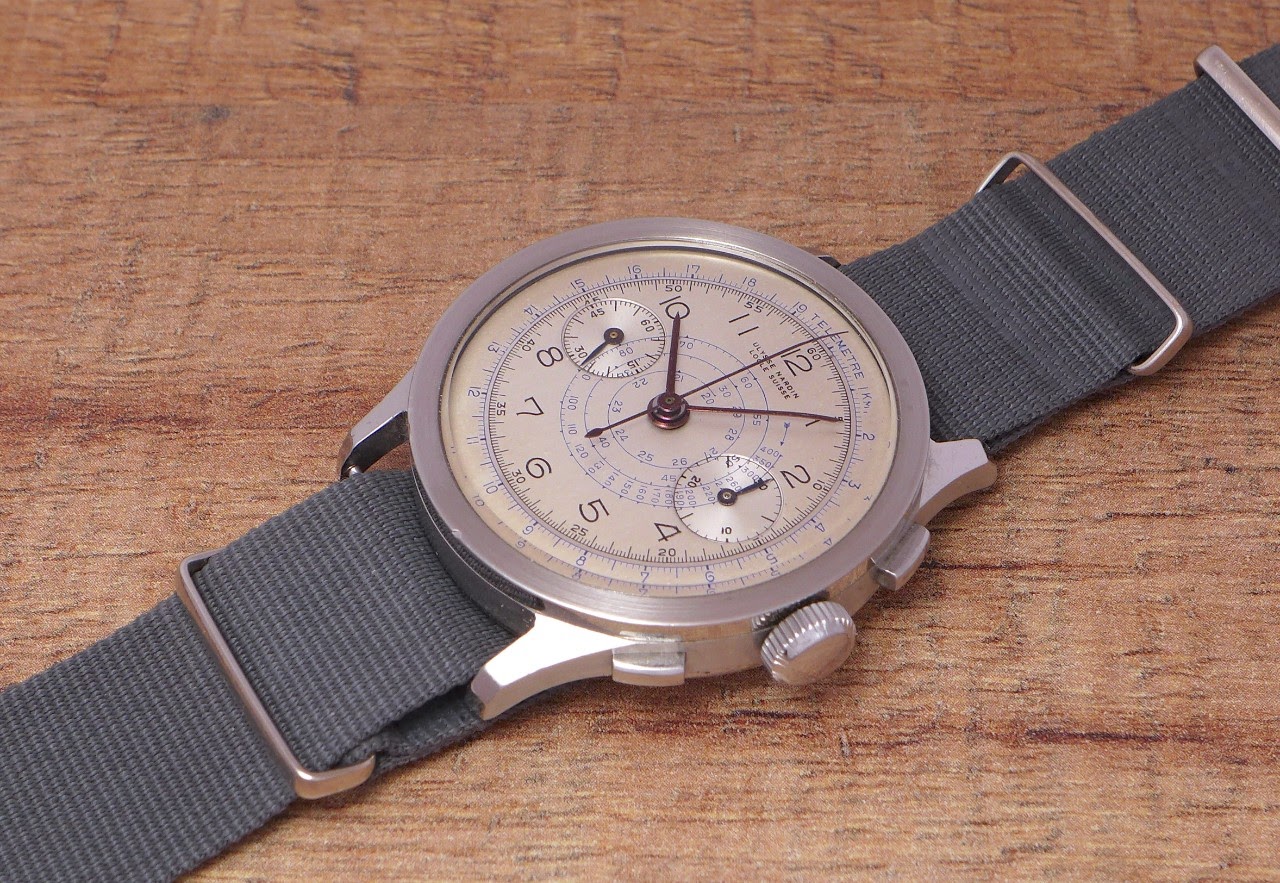 Very much my cup of tea, I must say...
Best,
Nicolas