amanico
[JLC Moderator]
230928

Ulysse Nardin Marine Torpilleur US NAVY 2018 / Marine Tourbillon 2017.
The common point between these two watches? The name, of course, and the spirit.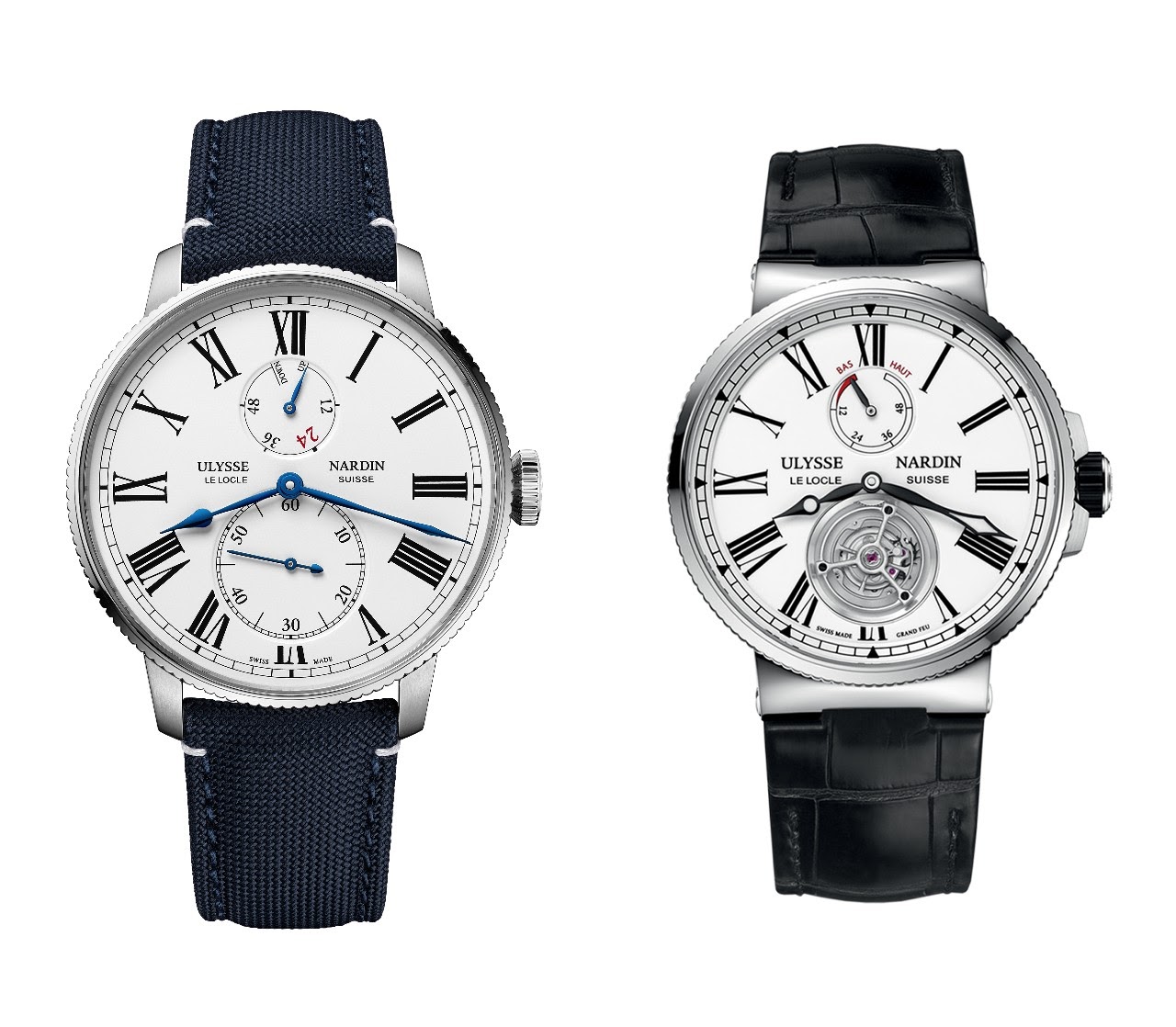 The differences? The shape of the case with traditional lugs on the Torpilleur, the hands, and... The superb enamel dial of the Tourbillon. The crowns, too.
Of course, the presence of the Tourbillon instead of the generously dimensioned small seconds, too.
And... The price. Logically.
When I look at these two watches, side by side, I am dreaming about a mix of the two.
The case and the crown of the Torpilleur, with the enamel dial of the Tourbillon.
But I have to say that I love these two, a lot!
And you?
Best,
Nicolas