Ornatus-Mundi
[Zenith]
7136

<!tag blob="forumpost.visitstar">
Zenith Coffee House Tales (iii): Meet the Corpus Delicti: Pilot Type 20 "Extra Special"
After a short break I am now happy to announce another instalment of my
'Zenith Coffee House Tales'
series (previous article:
click here
!) .
This week's call by our Miss R got my heart really bumping in frenzy - she would have Zenith's equivalent to Porsche's legendary 924* car for me to appreciate, the hotly debated Zenith Pilot Type 20 'Extra Special'. Aptly, we chose the Café Drechsler as a very vibrant and frenzy location for our rendez-vous (more below) - a meeting point for night-owls and early birds alike (more below).
The Zenith Pilot Type 20 'Extra Special' proved to be a magical fit there: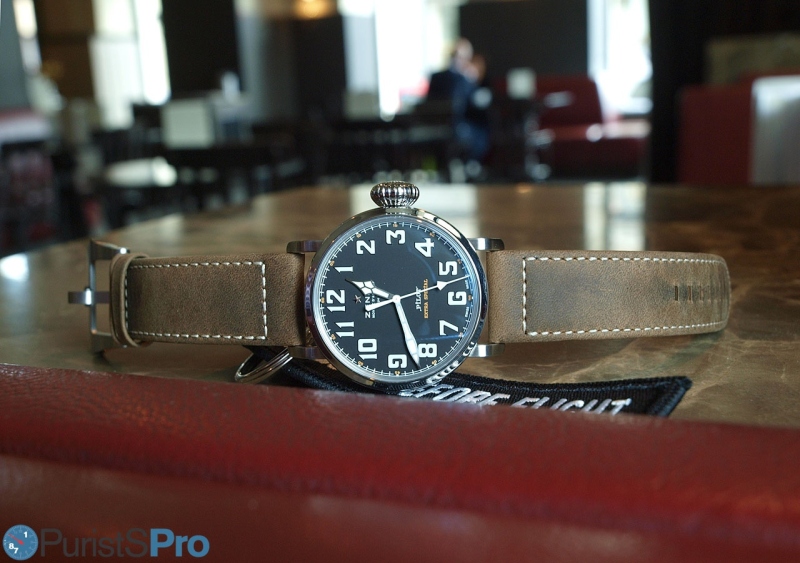 The controversy started since it became known that this watch is driven by a
Sellita SW300
movement. What Zenith has done here is to create an entry level watch boasting any of the brand's assists
save the in-house movement
, with the aim to position it a tier lower than their other affordable watches.
Representing in the view of the majority of watch enthusiasts something like the prime capital sin in horology, i.e. being a veritable manufacturer but deciding to resort partly to outsourced (and 'pedestrian') movement, the result is - dare I say it? - a quite handsome, likeable watch: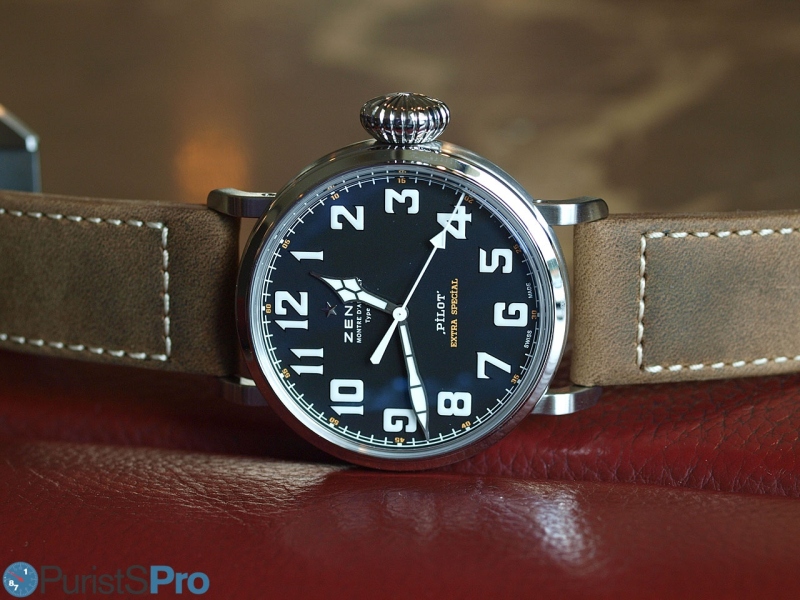 If you take a closer look you'll be amazed at the level of detail Zenith has afforded to this watch. It carries all the distinctions of the Type 20 Pilot's range (exemption mentioned) and presents them in a stark but clean package: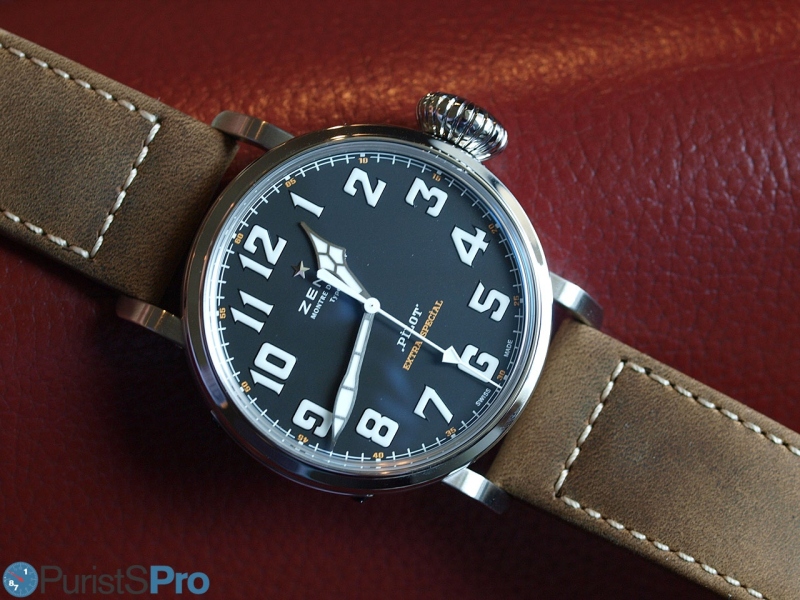 Certainly, there is the typical Type 20 design with an oversized onion crown and the characteristic lugs. But then lend an (close) eye to the magically anthracite dial: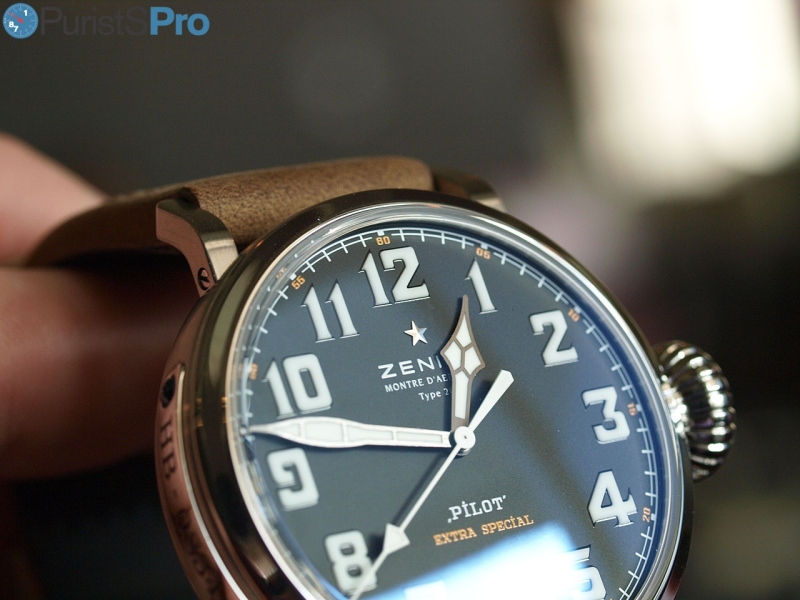 Like with its larger (and much more expensive) sibling all numerals are cut out of solid
SuperLuminova
material which in addition is carefully surrounded with an individual black frame. The hands are large and legible, and crafted from brushed steel: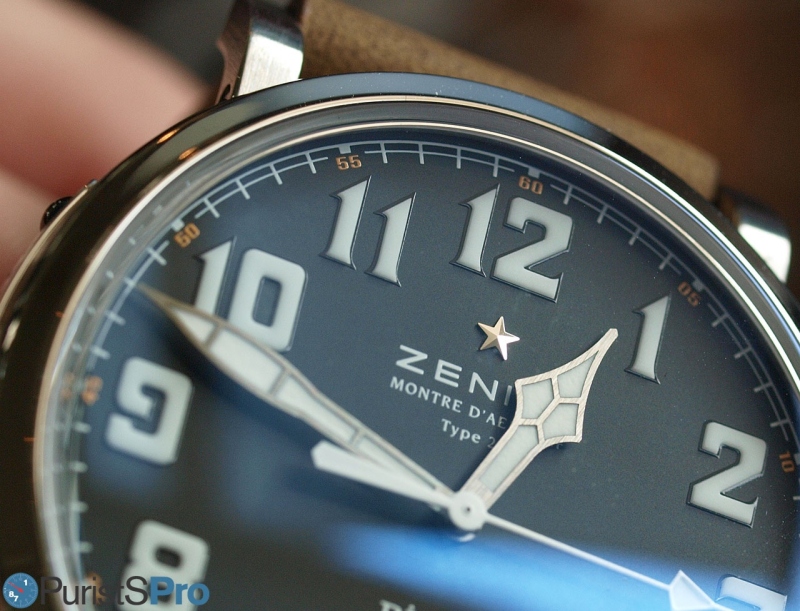 Detailed views on the numeral, showing the thickness of the material in its true splendour: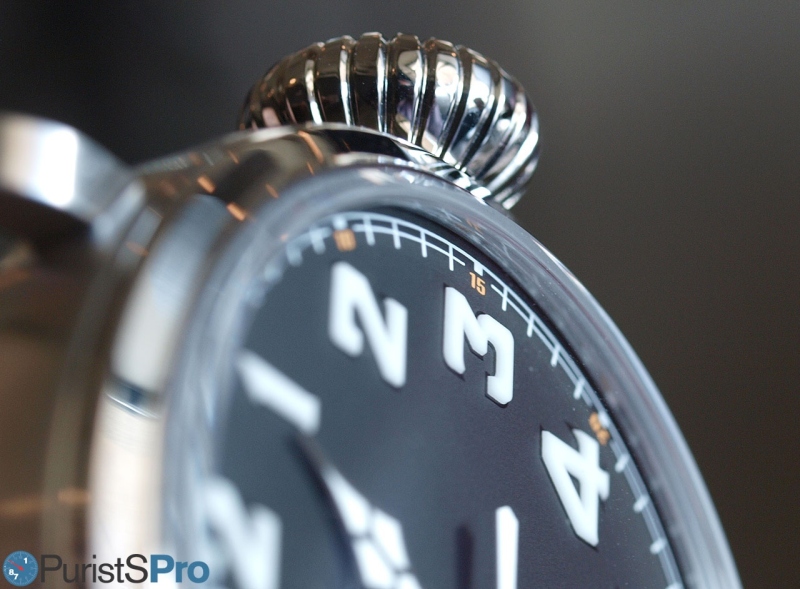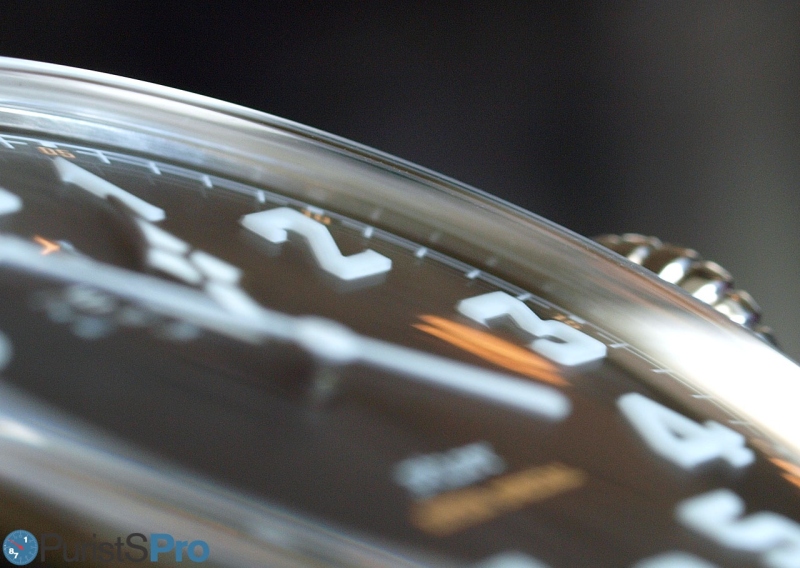 My (failed) attempt at illustrating the glow in the dark. Trouble: in the coffee house there was no dark...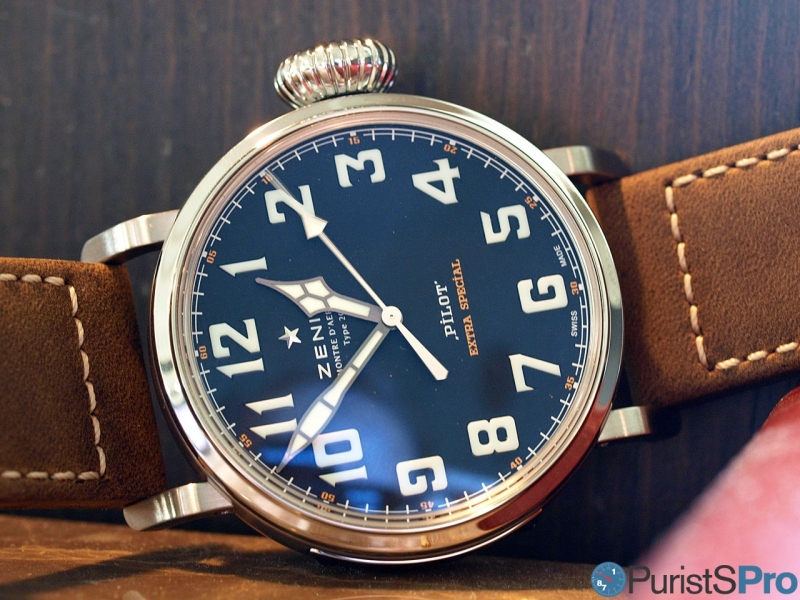 Bottom part - the incriminating inscription...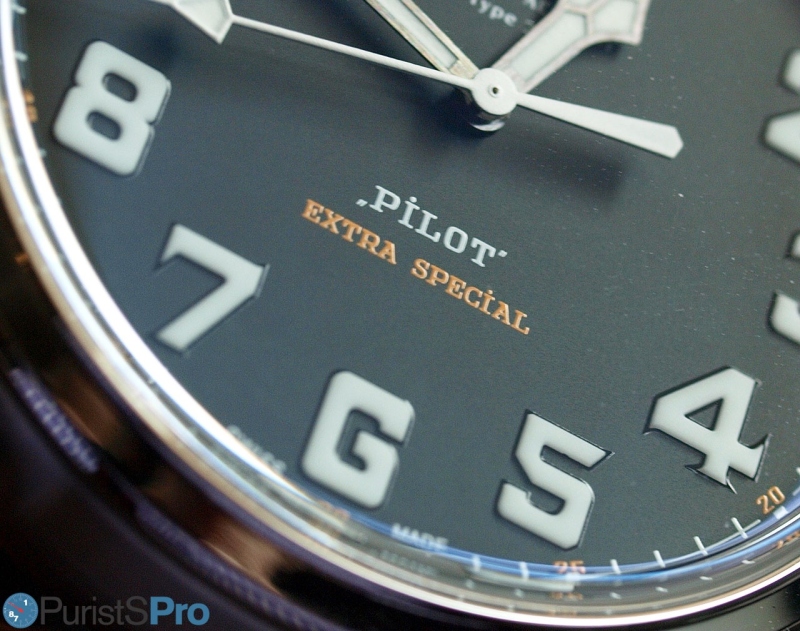 Turning over the watch reveals an insert, polished carrying an individual number just like it was done in the good old (pilot watch) times secured by blued proprietary screws: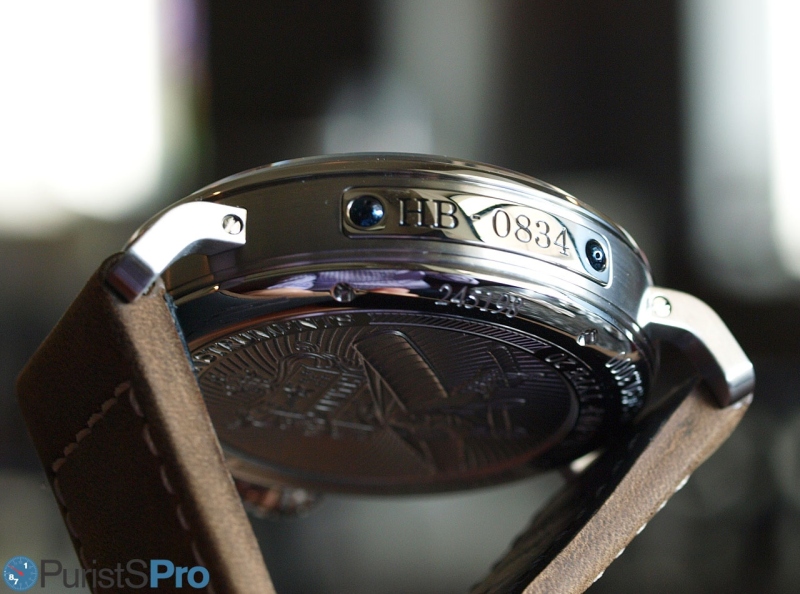 Going the full way shows a very detailed case back. I guess there are no questions asked as to why its a solid back... Still, very nice!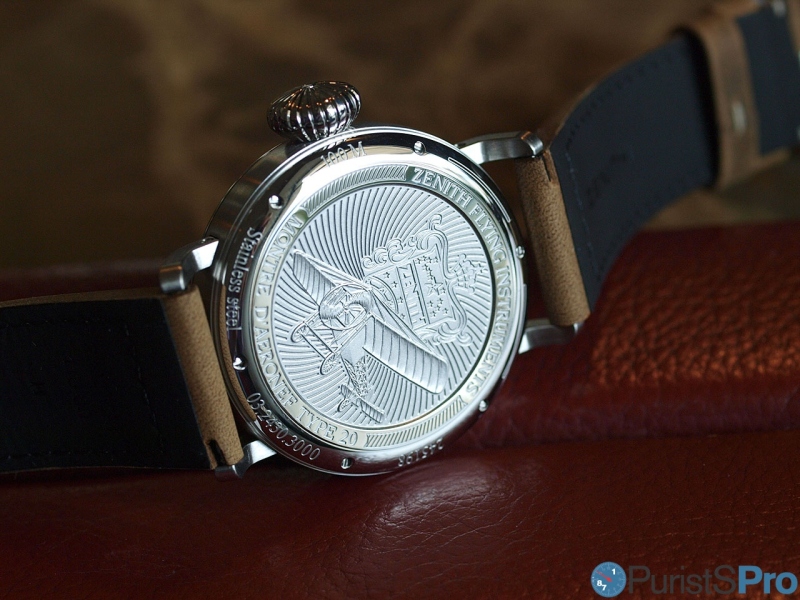 Finally, at the other business end Zenith added a brushed
panerai-esque
buckle which carries over the rich detail work of the case back. Note the polished star on top its brushed ground...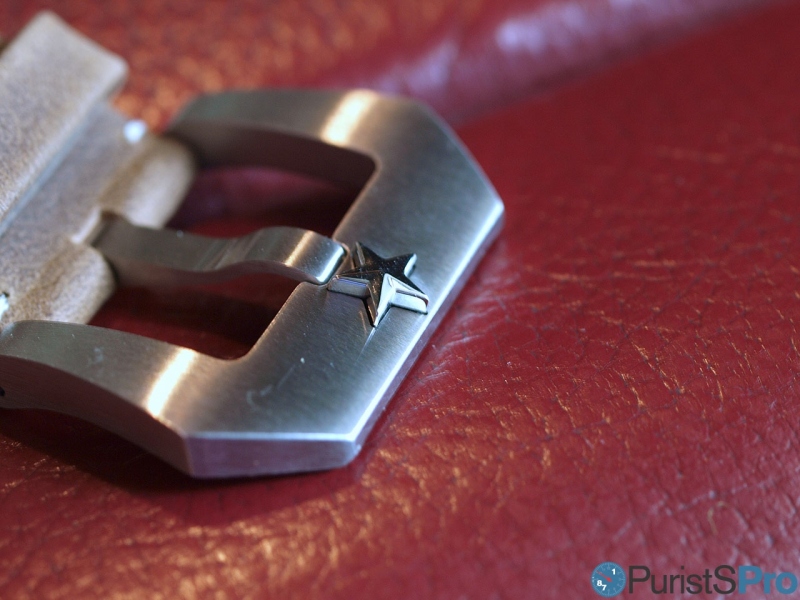 ... its actually
screwed
on!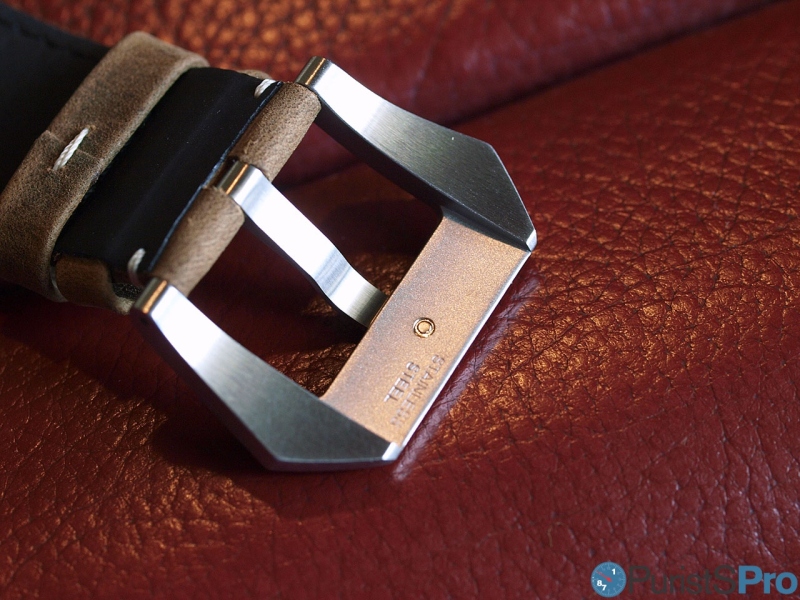 So, in summary I find that watch quite sexy - particularly on the supple patinated nubuck leather strap (that one I would love to see on all Zenith Pilot watches!):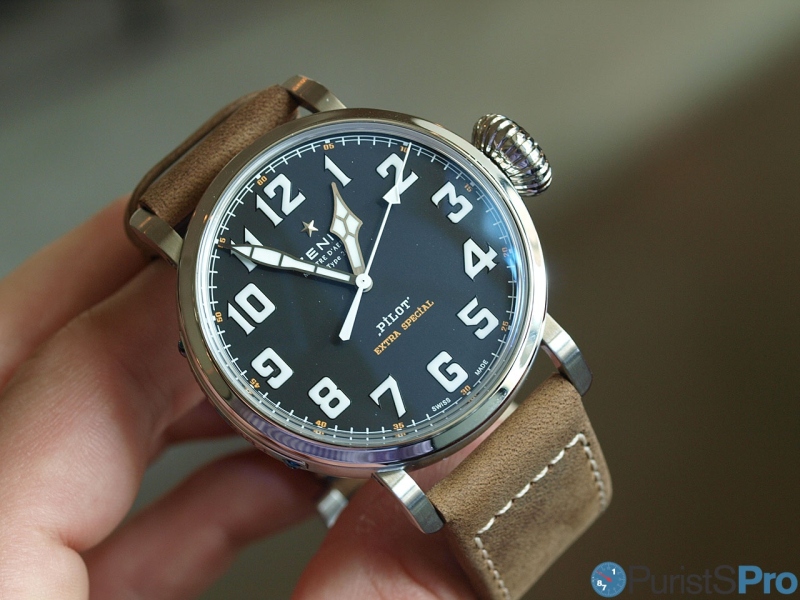 Time to the final and decisive test: wrist time! As a scientist I can allow myself a more casual attire (albeit with
nice
shirts ;-)) - and here the
'Extra Special'
is an extra good match: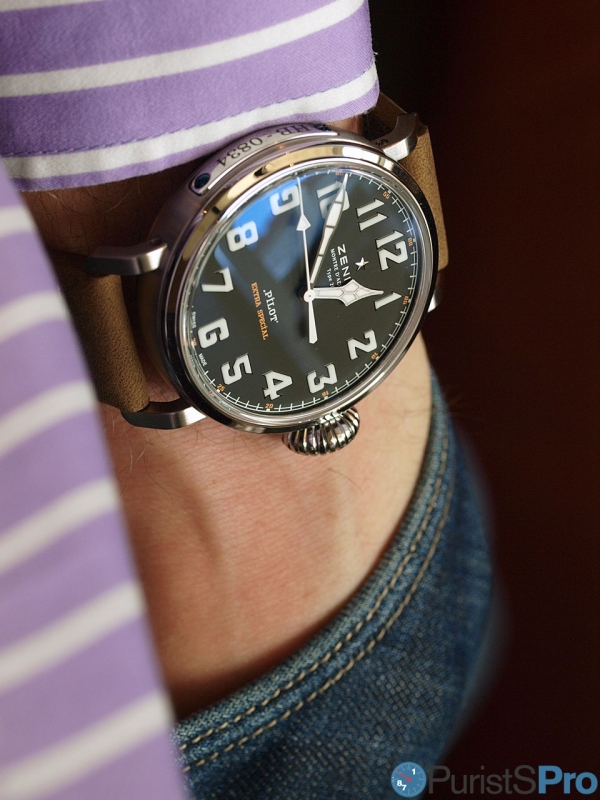 Its a really sexy timepiece!!!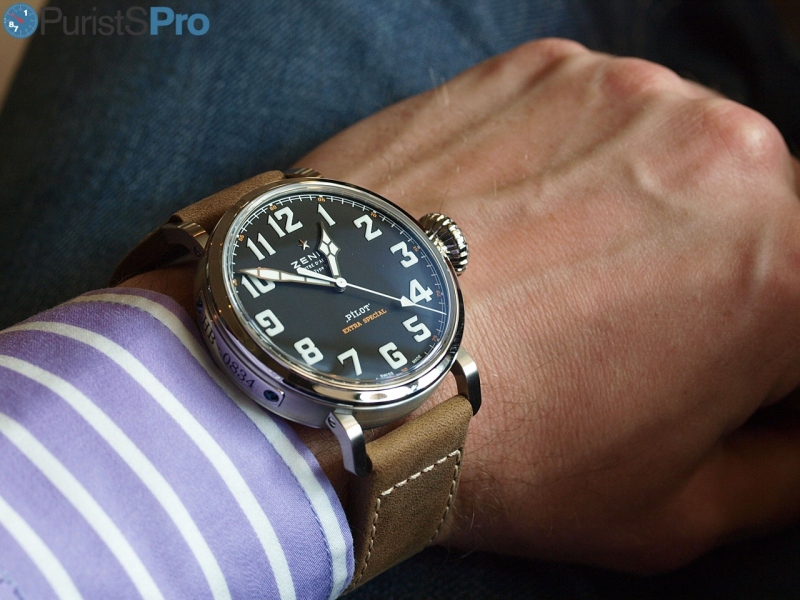 Assuming that many in the target audience are young, first time successful and sporty individual I cannot see what Zenith should have done wrong. In fact, they did a lot things
extra
right with this one!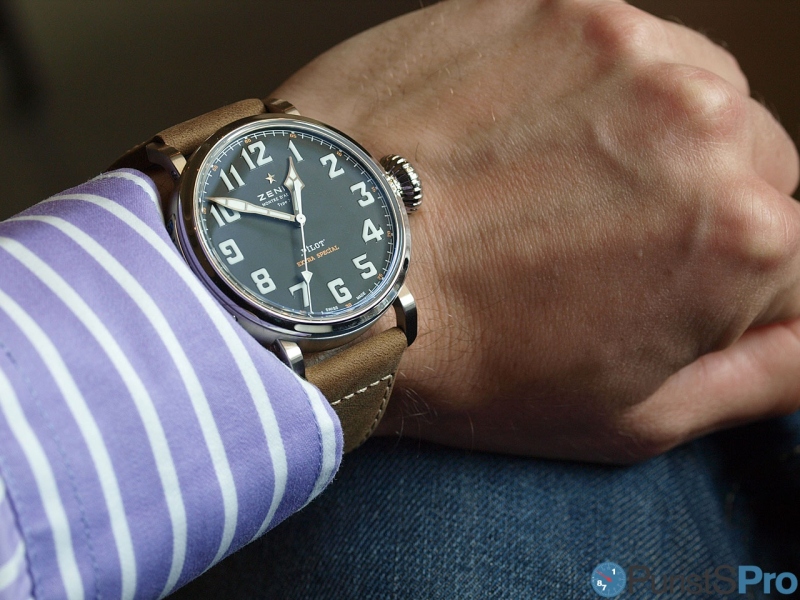 Conclusion:
Initially and immediately after presentation of this was I joined those camps who saw the
'Extra Special'
as an early sign of Zenith's star. However, after thinking about it an debating with fellow watch aficionados, particularly through the many engaged threads here on PPro and a very frank and open statement by Zenith's global marketing director
Juliette North
(well worth reading,
click here
!), I came to a different opinion.
I think we have to accept the fact that Zenith's Elite movement which I believe many would have preferred as engine for this watch (myself included, no doubt) did not go much past an insider's story. Zenith did not manage to play its assets, even not during the last few years when in-house movements were something like the de rigueur for admission to (any) watchmaker's hall of fame.
That's to a large extend Zenith's failure, but at some point any business oriented company has to quite lamenting and moving forward. Zenith is going to focus on the El Primero , its famous and still highly appreciated groundbreaking movement, and will shift all resources there (keep in mind time-only versions exist meanwhile).
That's a sensible movement since Zenith has a really marketable USP with the El Primero, in contrast to the Elite which always was 'just' a nice in-house movement. Many of these exist meanwhile.
So, despite the lack of a core (pun intended) asset, the 'Extra Special' in my view is certainly an excellent entry level timepiece. It brings all the iconic characteristics of a pilot's watch (legibility, sturdiness, manliness, size), without costly features which do not serve a timekeeping purpose. A no-frills pilots watch, so to speak. A very nice timepiece even if you look at its target audience: you obtain a watch from a respected brand offered at east 20% less than its sisters with in-house movements.
For those who are already deep into the world of tourbillons, minute repeater and free sprung balances - do not look away! You might want a no-worries timepiece for occasions when you supervise the restoration work on your Talbot Type 57 Atalante, inspect the pruning work at your burgundy vineyard(s), or simply have a barbecue with friends at your hacienda - The Zenith Type 20 'Extra Special' could well serve this purposes!
My only criticisms address the fact that the watch comes in an existing collection of manufacture timepieces, topped with the maladroit 'extra special' inscription. Perhaps that is not very clever, but Zenith I think made a conscious decision. Tine will tell!
Overall, you have my 'extra special' blessing!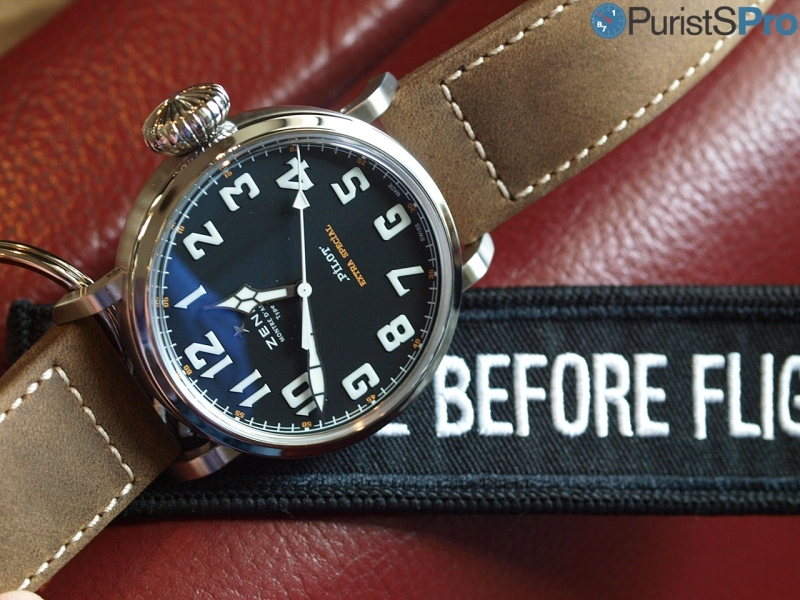 Thanks for reading,
Magnus
*) The Porsche 924 was at its time of introduction maligned for its use of an VW/Audi engine and many suspension, dashboard and other parts from the VW supply houses. That however did not stop it from becoming an incredible commercial success...
----------
Our location: Café Drechsler, Vienna
The Café Drechsler is a famous (and very lively) institution in Vienna. The current interior was designed after extensive renovations in cooperation with Sir Terence Conran and features polished marble bar and table tops, Bauhaus light fixtures and whitewashed timber panels – stylish yet still distinctly Viennese.
It used to be a melting pot for all sorts of patrons, from actors of nearby theatres, business people or simply the city's street wipers - all sit on the same table, no questions asked.
The Café Drechsler used to close each night for only 1h - so you most likely met those who were still awake and those who were already awake...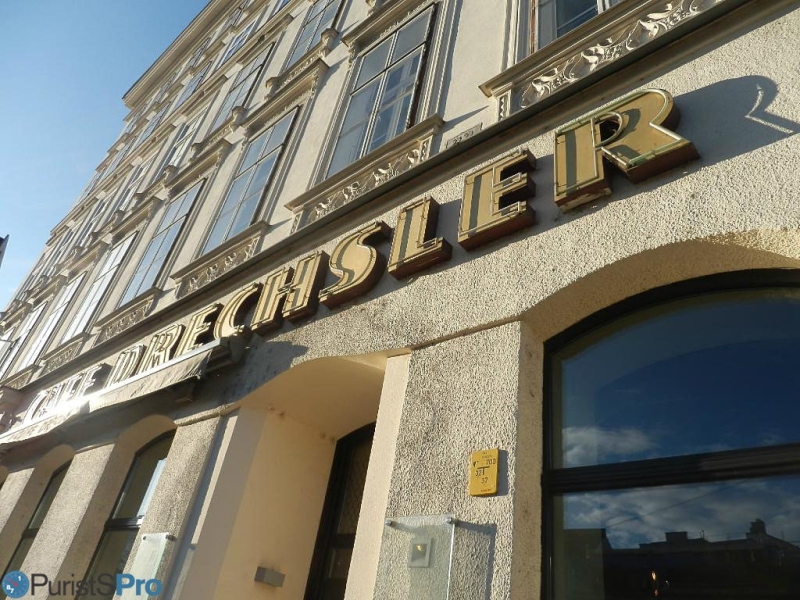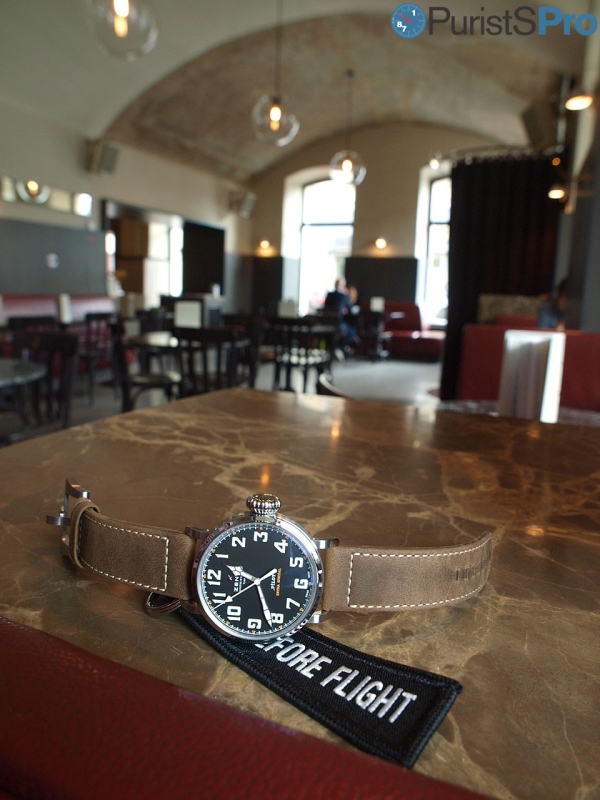 This message has been edited by Ornatus-Mundi on 2016-02-21 07:48:17
More posts: