Inaugurating a new partnership with Stephen Silver Fine Jewelry, Independent Swiss watch manufacturer De Bethune has chosen the Silicon Valley retailer to debut the brand's widely admired DB25 Starry Varius. The new timepiece will arrive in the US market this month at Stephen Silver Fine Jewelry's Menlo Park boutique in the Rosewood Sand Hill Resort.
De Bethune Launches its Latest Timepiece at Stephen Silver Fine Jewelry
Silicon Valley Retailer is First in US to Premiere New DB25 Starry Varius in Store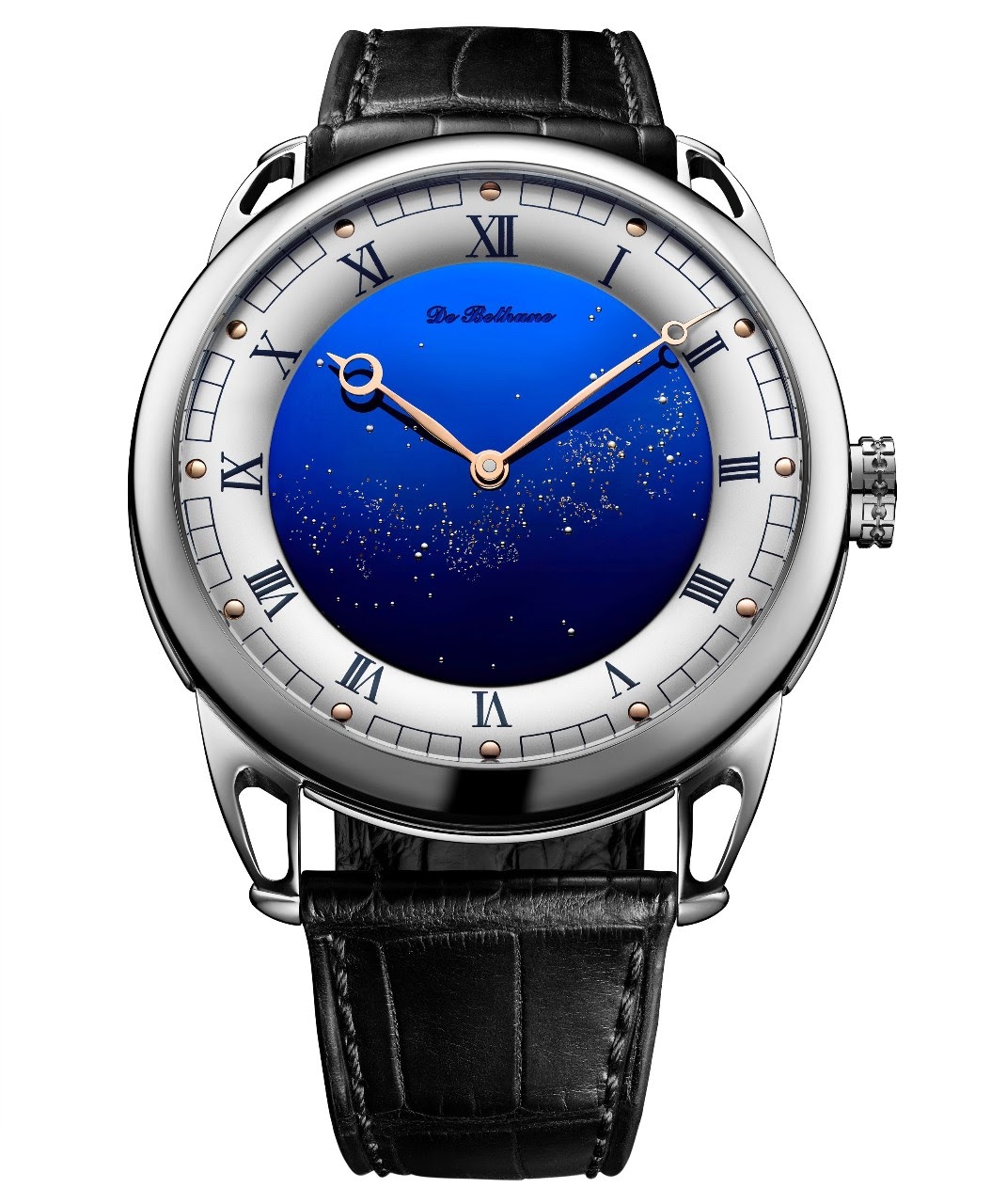 De Bethune's superior craftsmanship, highly limited production, and distinct, modern aesthetic have made De Bethune timepieces highly sought collector's objects the world over. As the Bay Area's leading high horology salon specializing in small, independent watch makers, Silver Fine Jewelry was the clear choice to be De Bethune's exclusive Bay area retailer and as the site of De Bethune's US debut of its latest celestially inspired timepiece, the DB25 Starry Varius.
Star-studded dials have become a recurrent theme for De Bethune, and the new DB Starry Varius continues the theme with a new take on the night sky for its classic DB25 model. White gold pins, representing the stars, have been hand-fitted into the blued and polished titanium dial surface, and the Milky Way pattern has been further enhanced with laser beam micro milling and gilding. Polished rose gold hour markers and hands and a silver-toned hours and minutes ring complete the composition, framed by a slender case in polished grade 5 titanium measuring 8.8mm thick and 42mm in diameter.
On the reverse side, the sapphire crystal case-back of the DB25 Starry Varius reveals the in-house mechanical manual winding DB2105 calibre. The intricate movement and its components have been hand-finished to the highest standards with rich polishes and "Cotes de Bethune" engravings. The high level of finish and ingenuity attest to De Bethune's approach, combining art and science in a forward-thinking ethos that De Bethune projects will particularly appeal to the Silicon Valley market.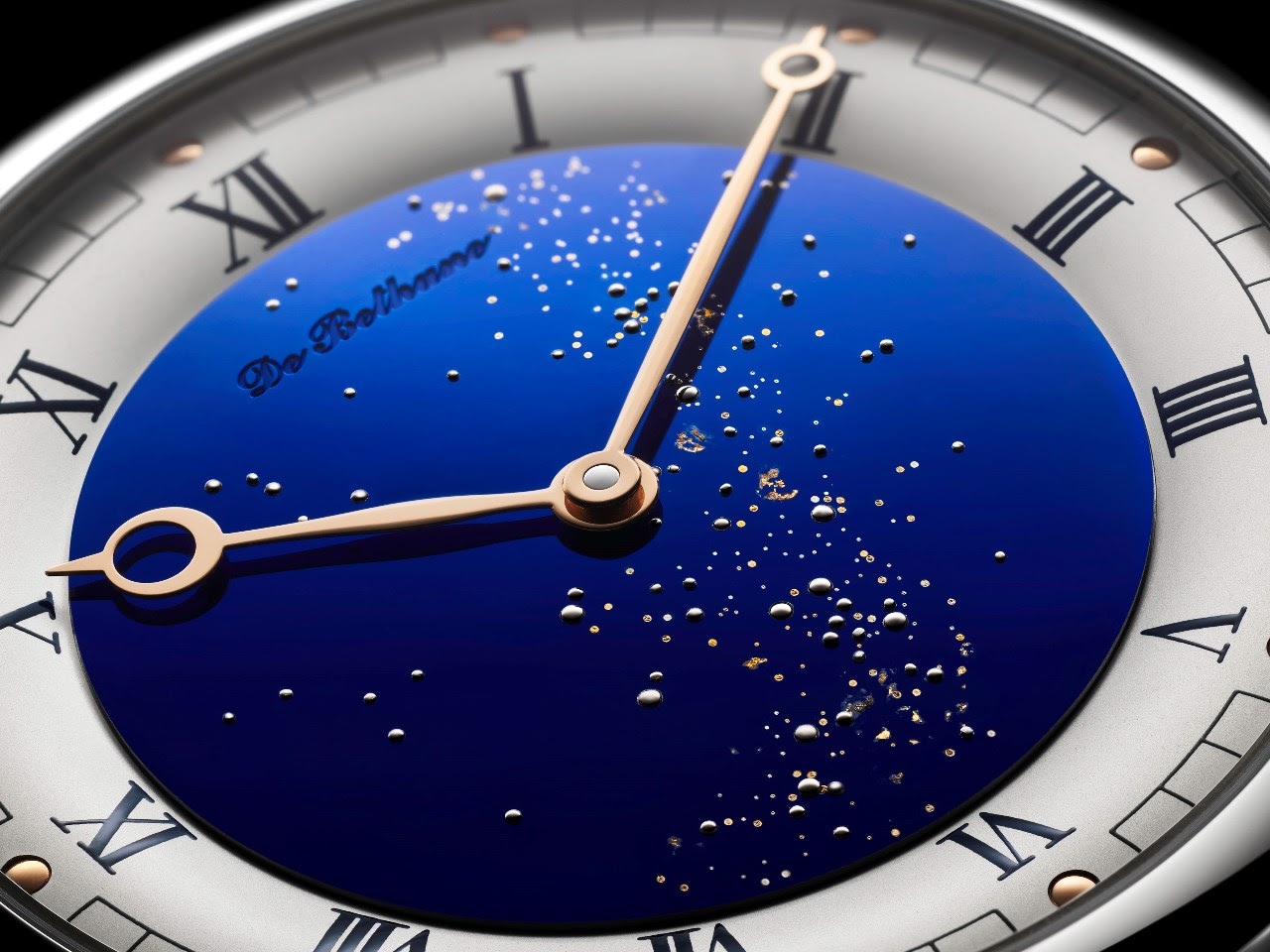 "We have always thought the forward-looking mechanical design and aesthetics of De Bethune to be a perfect fit for Silicon Valley's culture," says Pierre Jacques, CEO of De Bethune. "Stephen Silver is the most important destination for high horology in the area and a perfect place to launch the DB25 Starry Varius, our most anticipated timepiece in several years."
Jared Silver, President of Stephen Silver Fine Jewelry, said, "In this age of individuality, collectors looking for pieces that speak to them with a unique story. De Bethune's story is about innovation, independence, and creativity. These are the cardinal virtues of Silicon Valley, and values which also define the types of brands we curate and promote," adding, "We look forward to debuting the DB25 Starry Varius and other De Bethune timepieces to our collectors and are excited to partner with one of the most exciting independent Swiss watch brands on the market today."