This show is a big step up from the
Rat Rod Exhibit (CLICK to view)
presented in my last report in February. Both were presented by the San Diego Auto Museum. I have no direct affilitation with the museum except as a friend and visitor, but they have been inviting me to come to the opening exhibits. I'm happy to share these images here.
This exhibit is taking us back to Victorian times, brass, copper, steam and sci-fi in imaginary worlds, perhaps as envisioned by Jules Verne.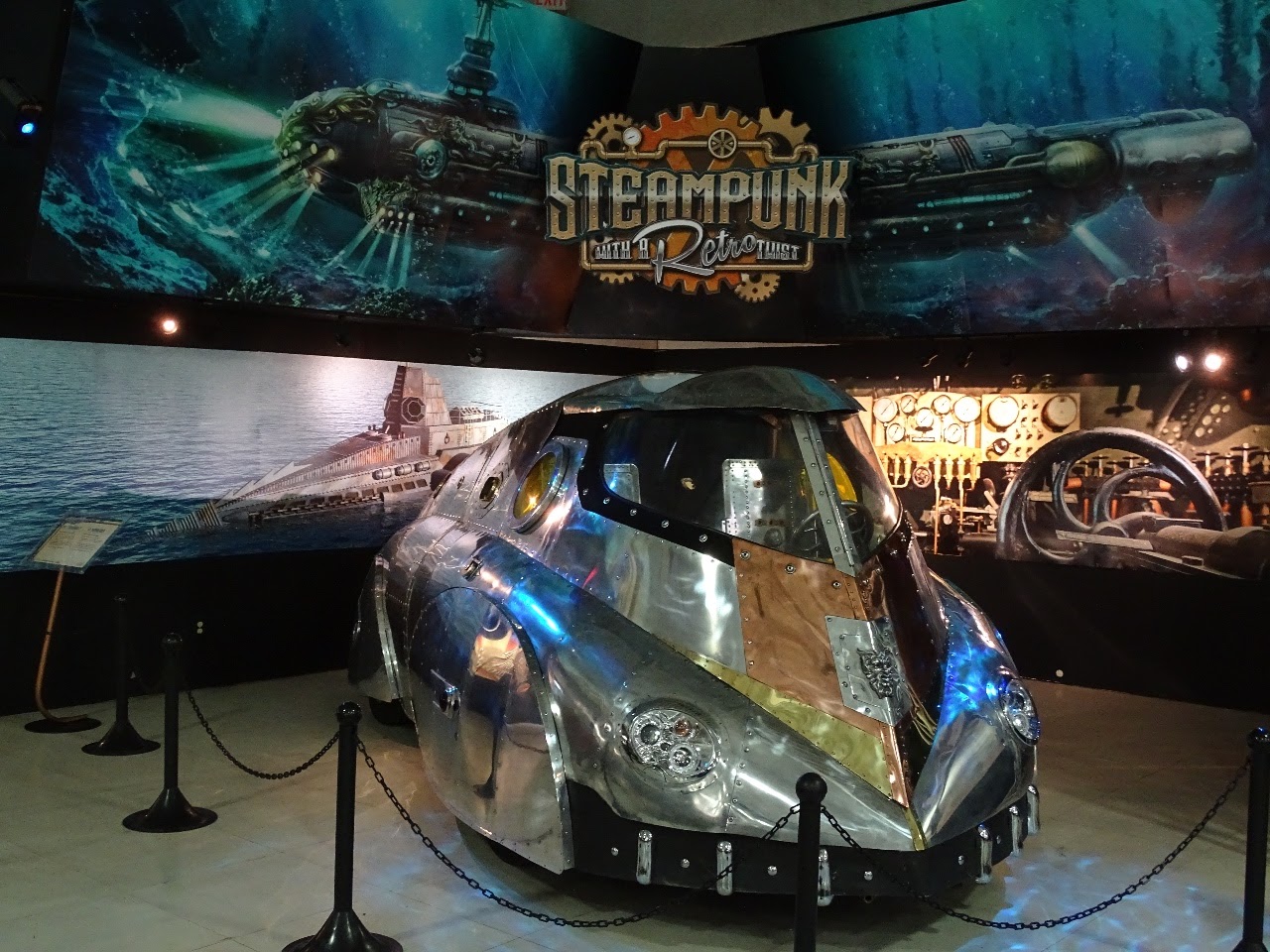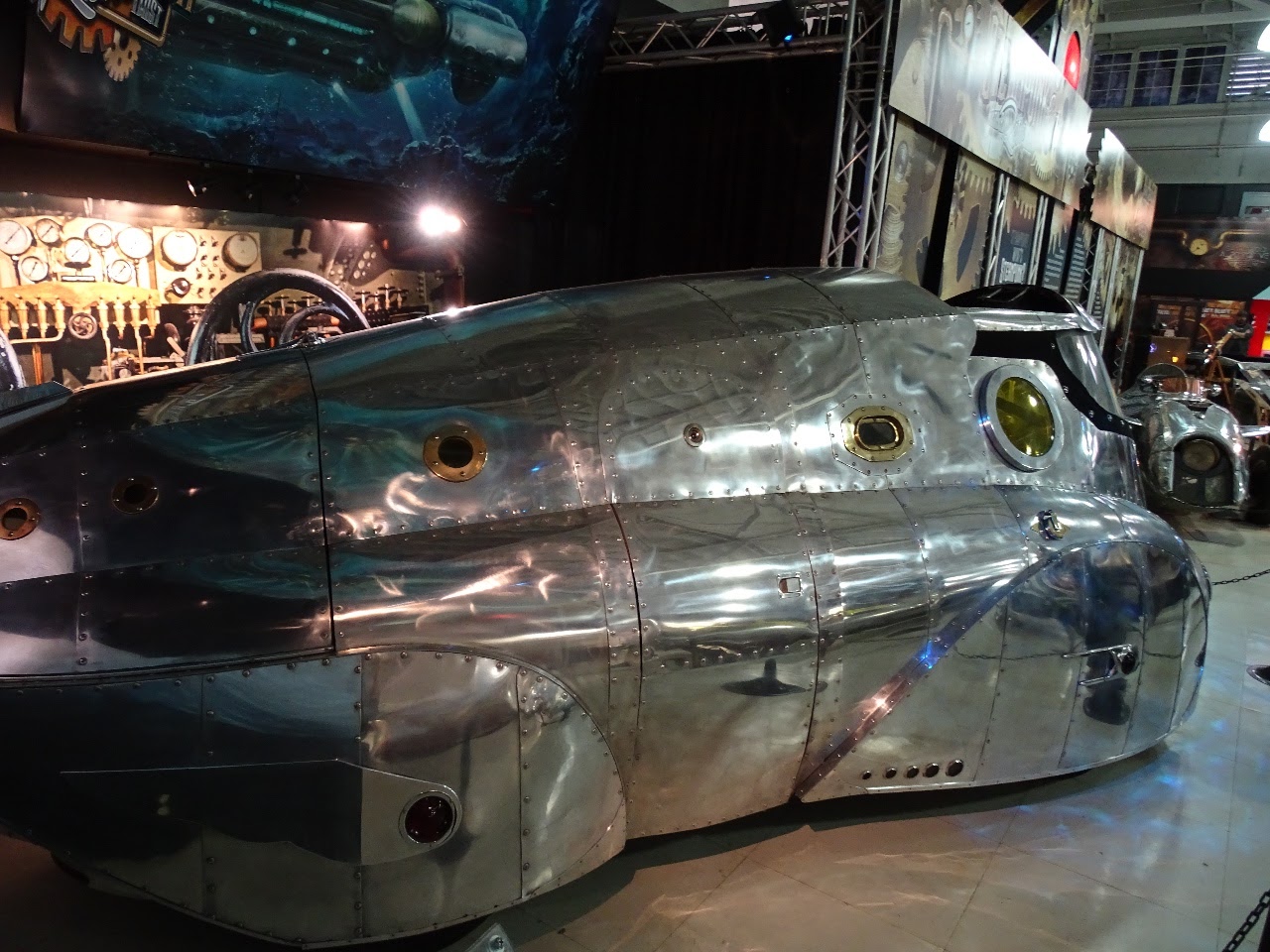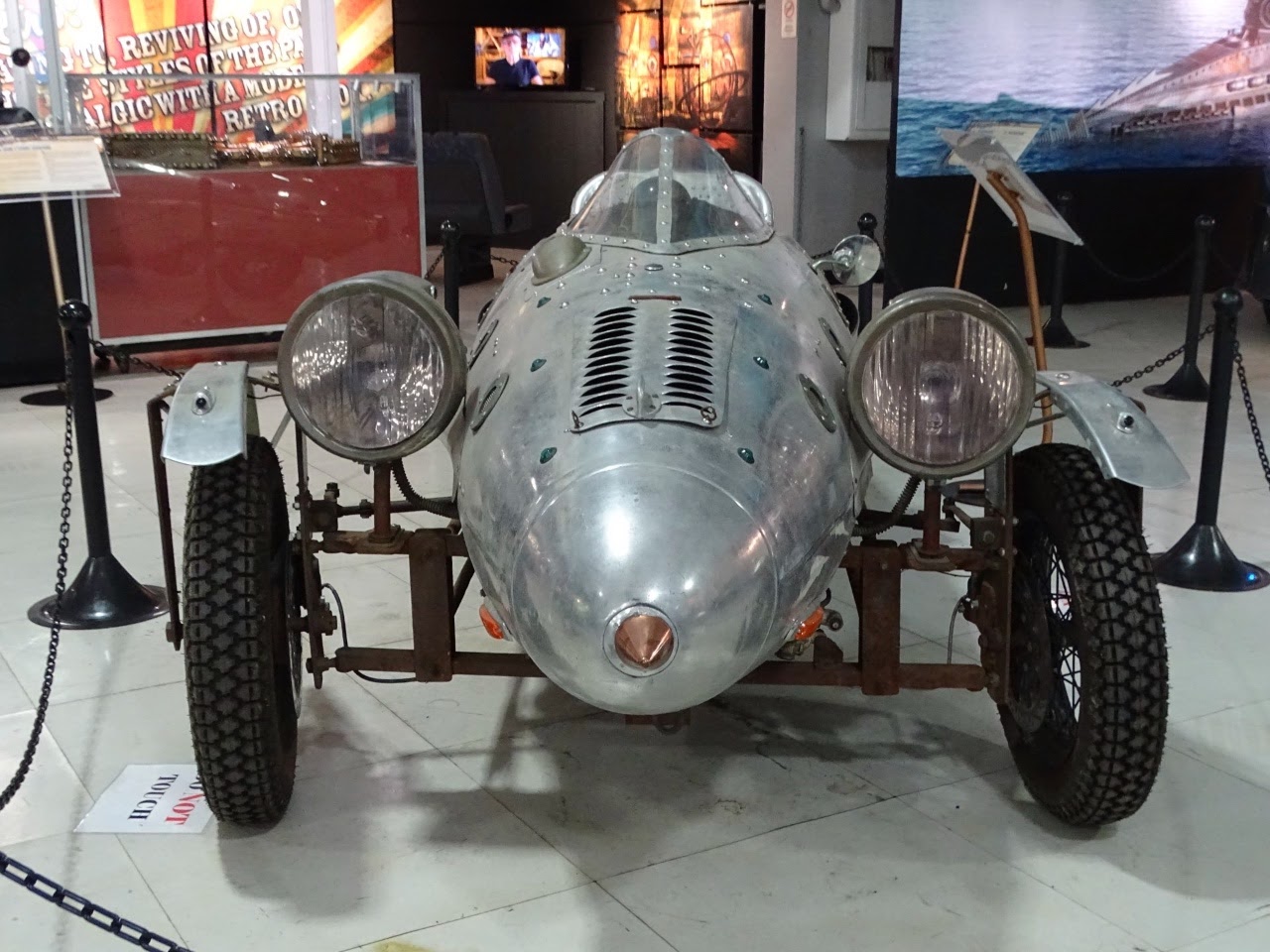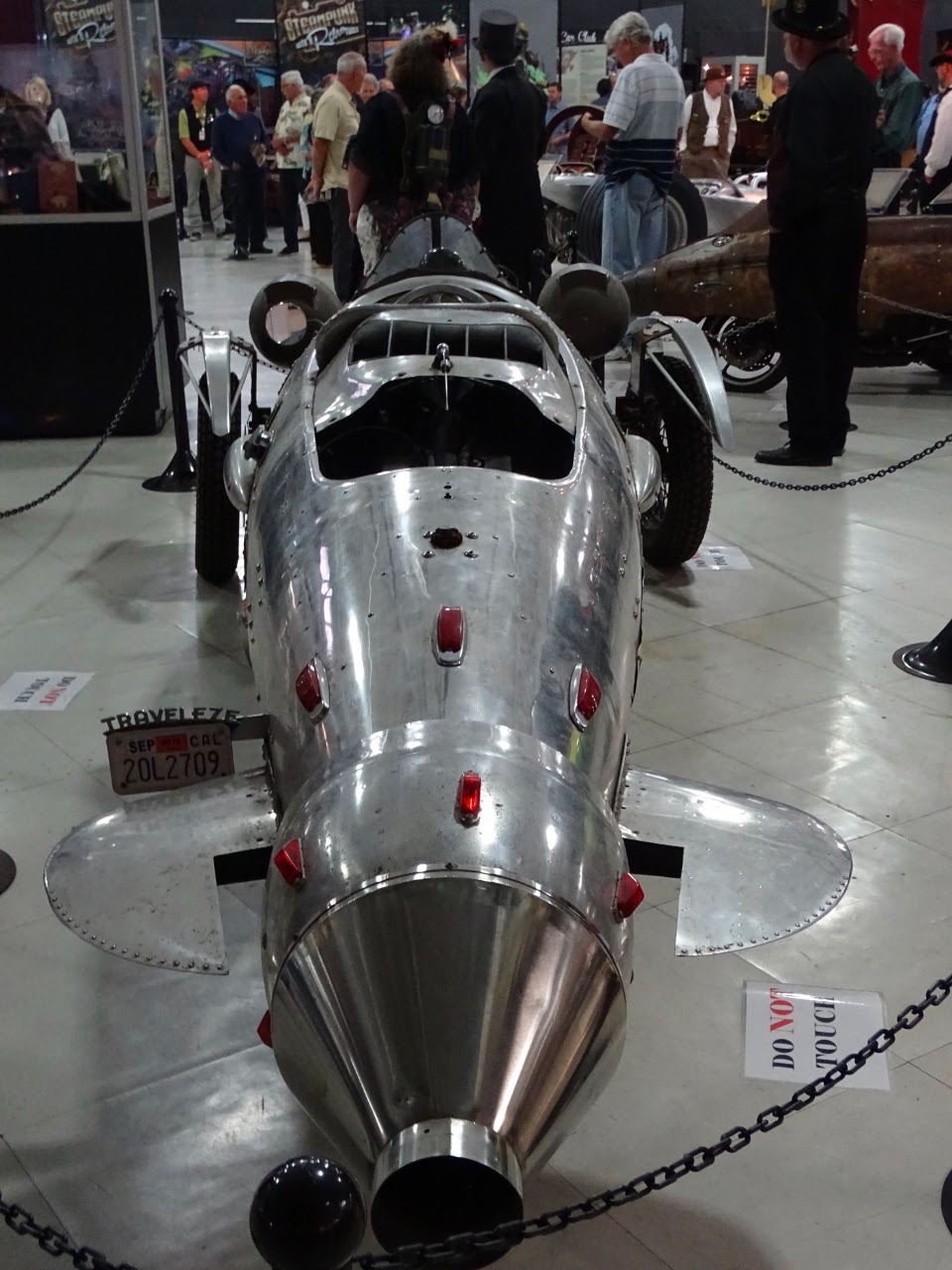 Steampunk Motorcycle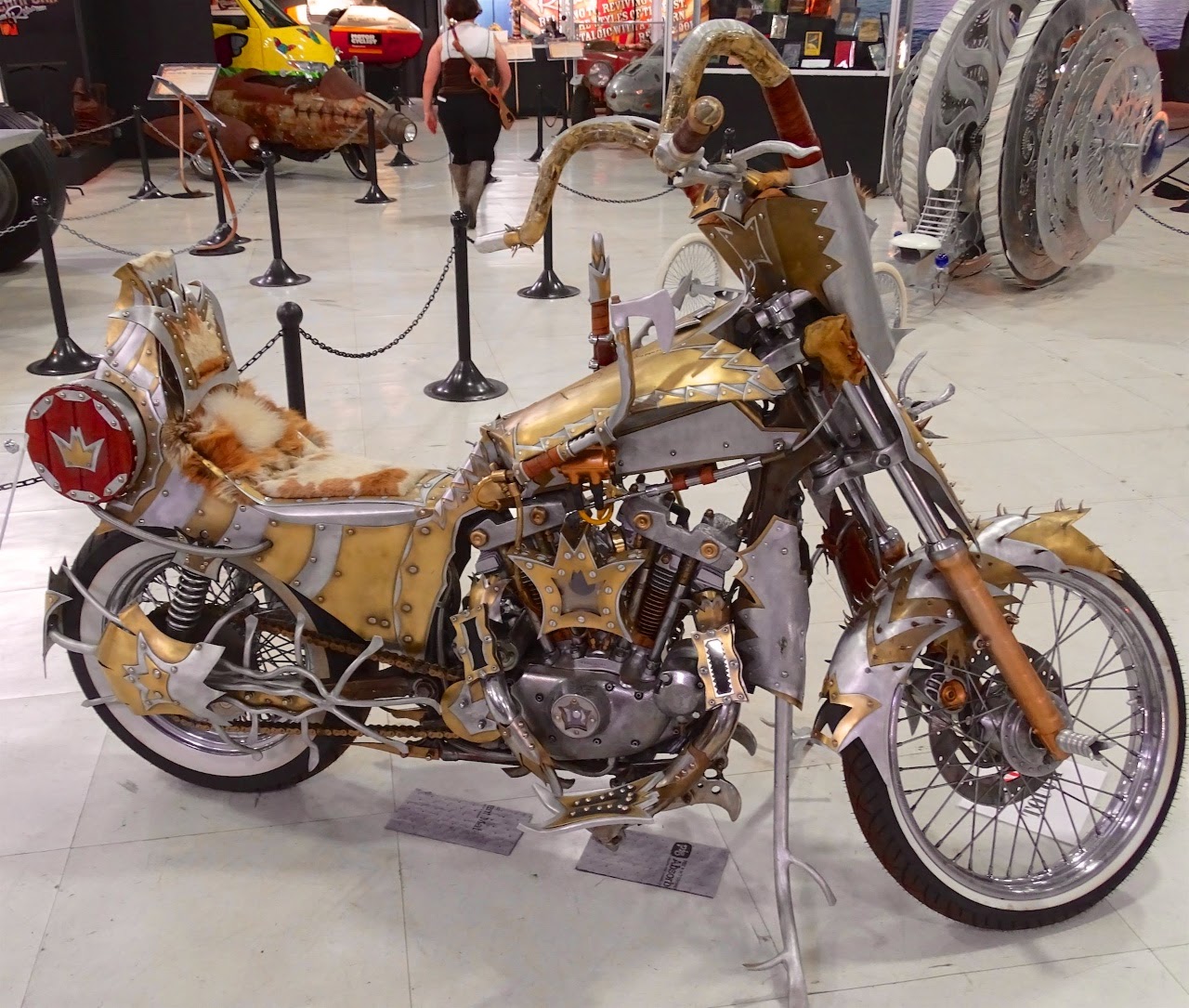 You don't want to take a tumble on this bike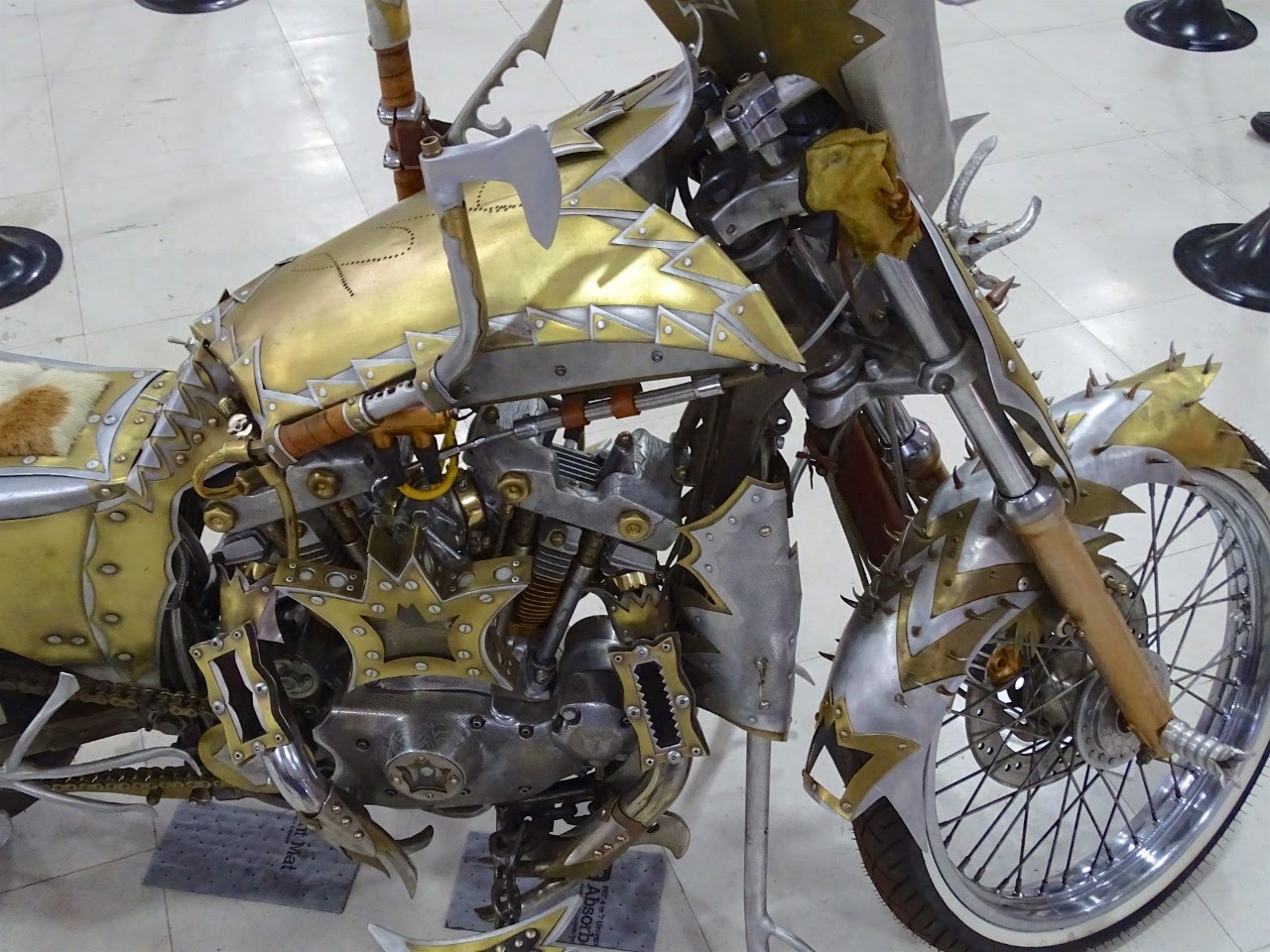 Nice for a midnight ride on Halloween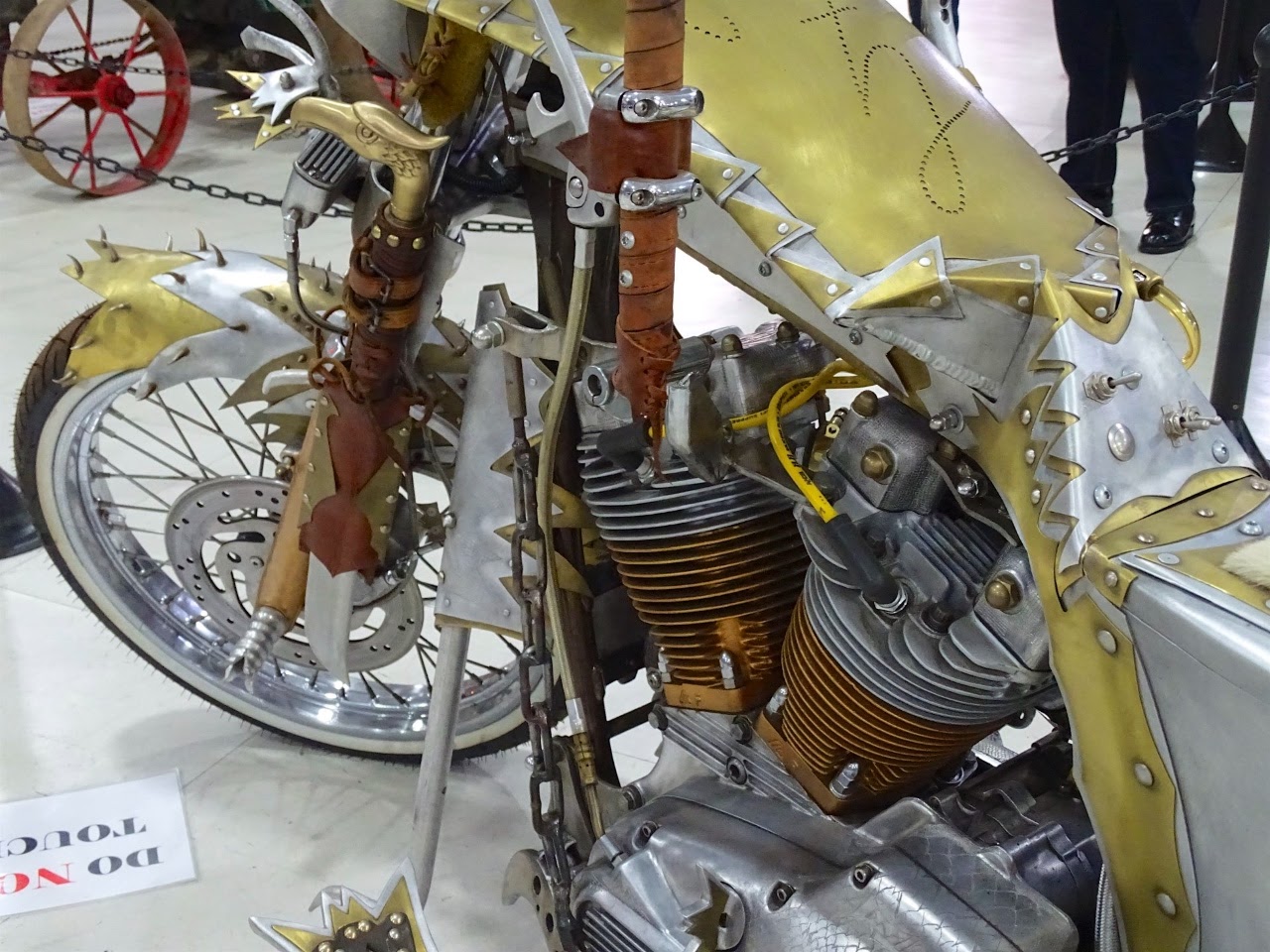 With these people?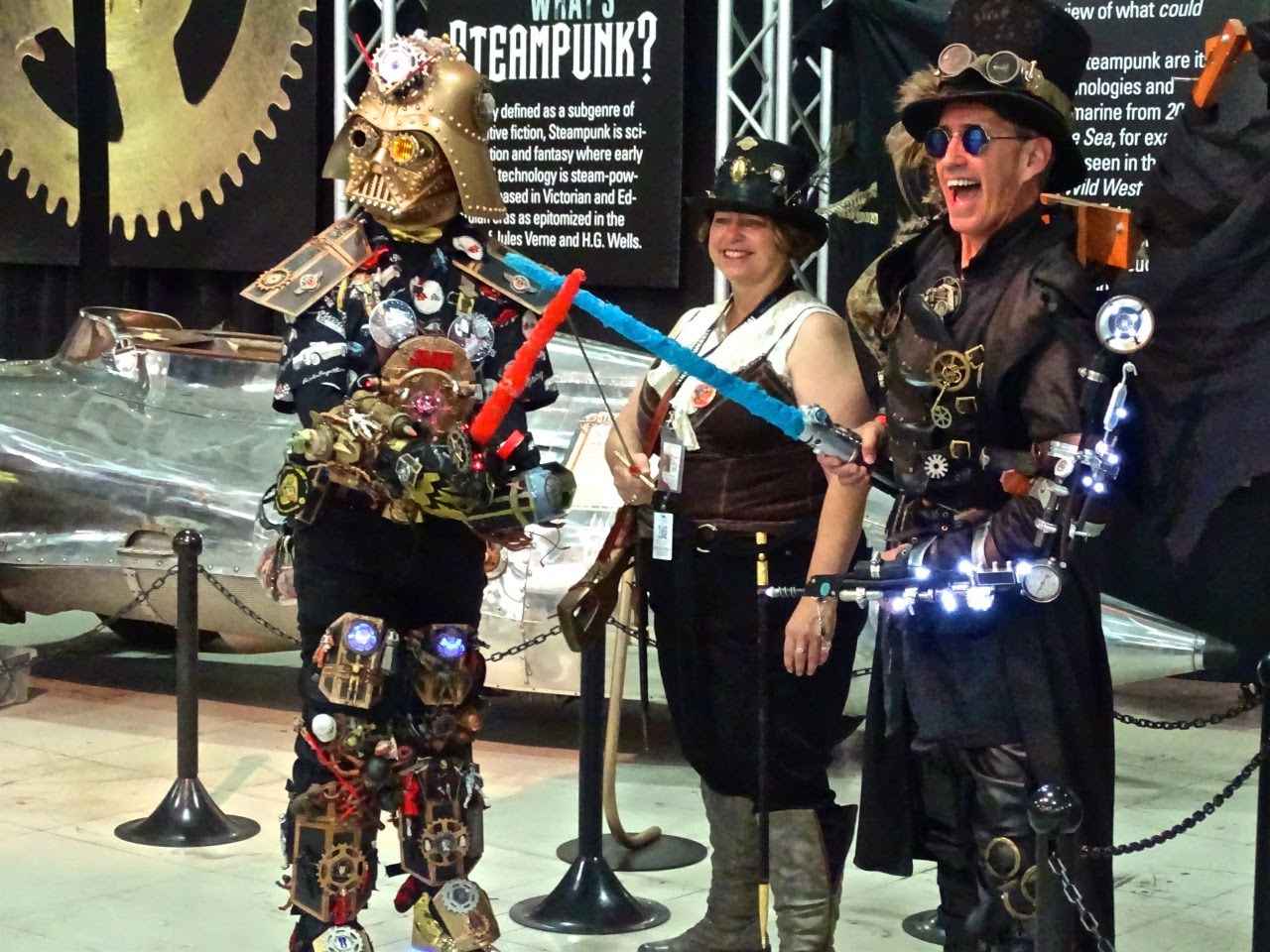 Steampunk Allison Aircraft Engine Vehicle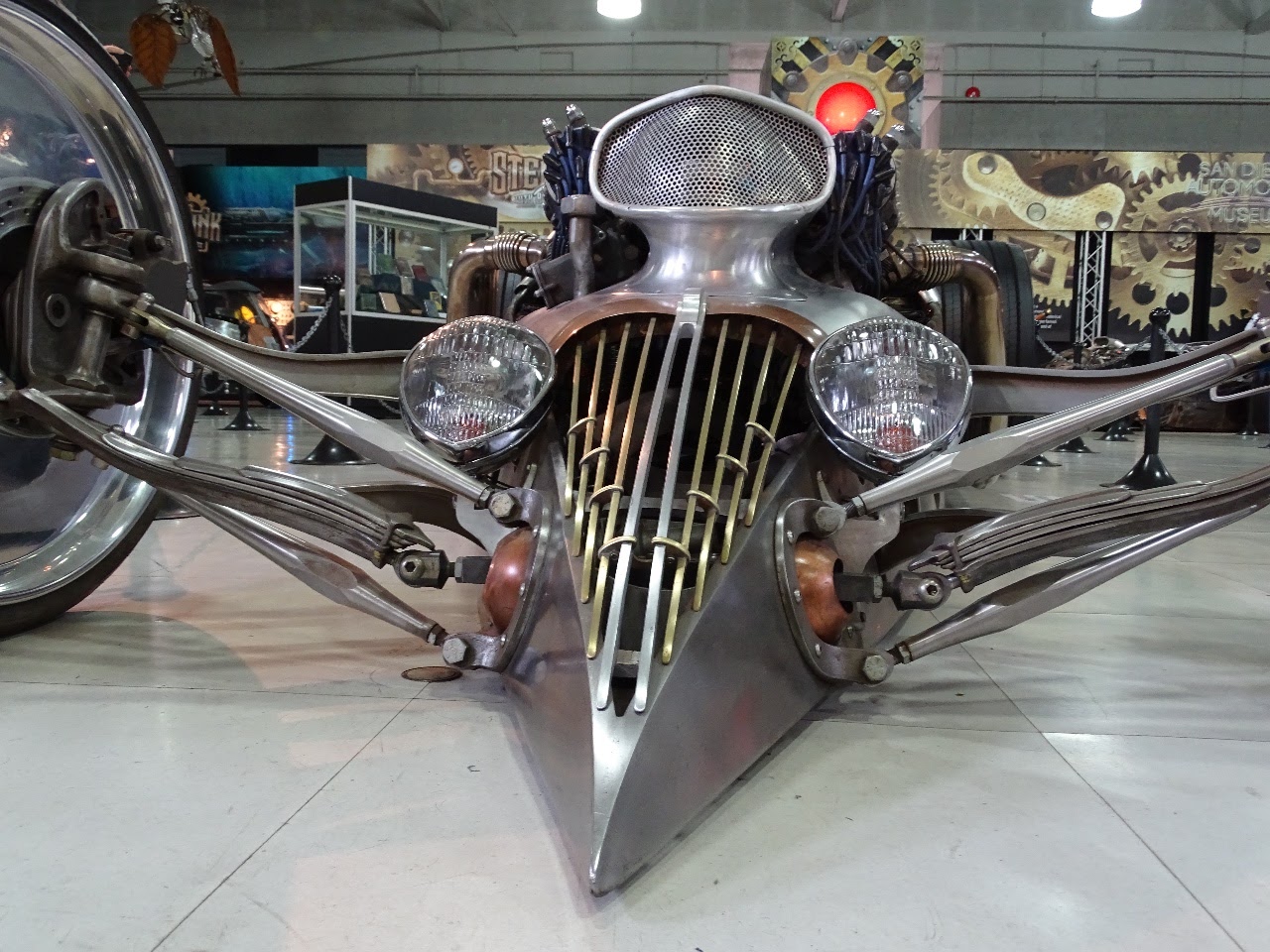 They drove this one into the exhibit hall, belching flames!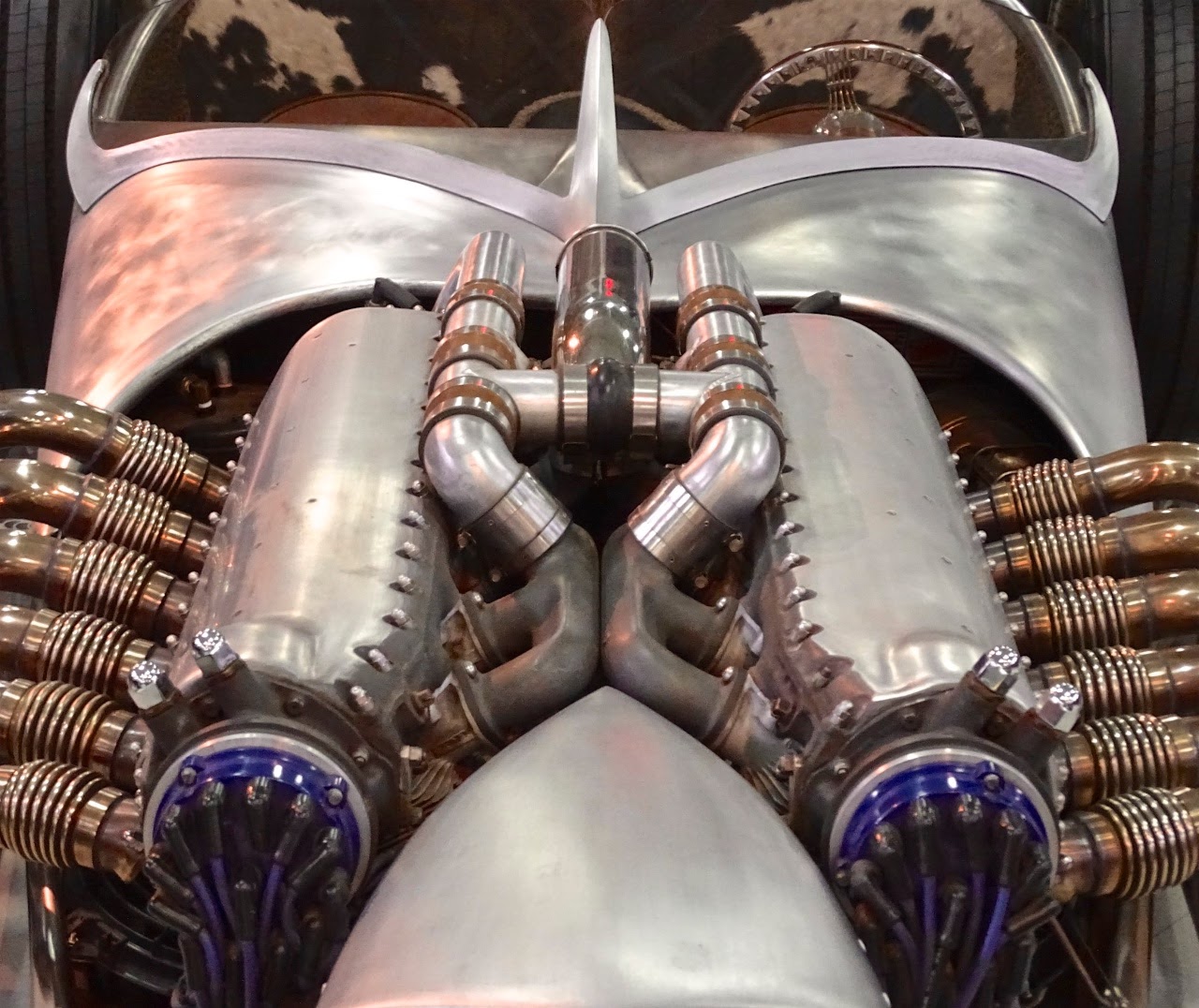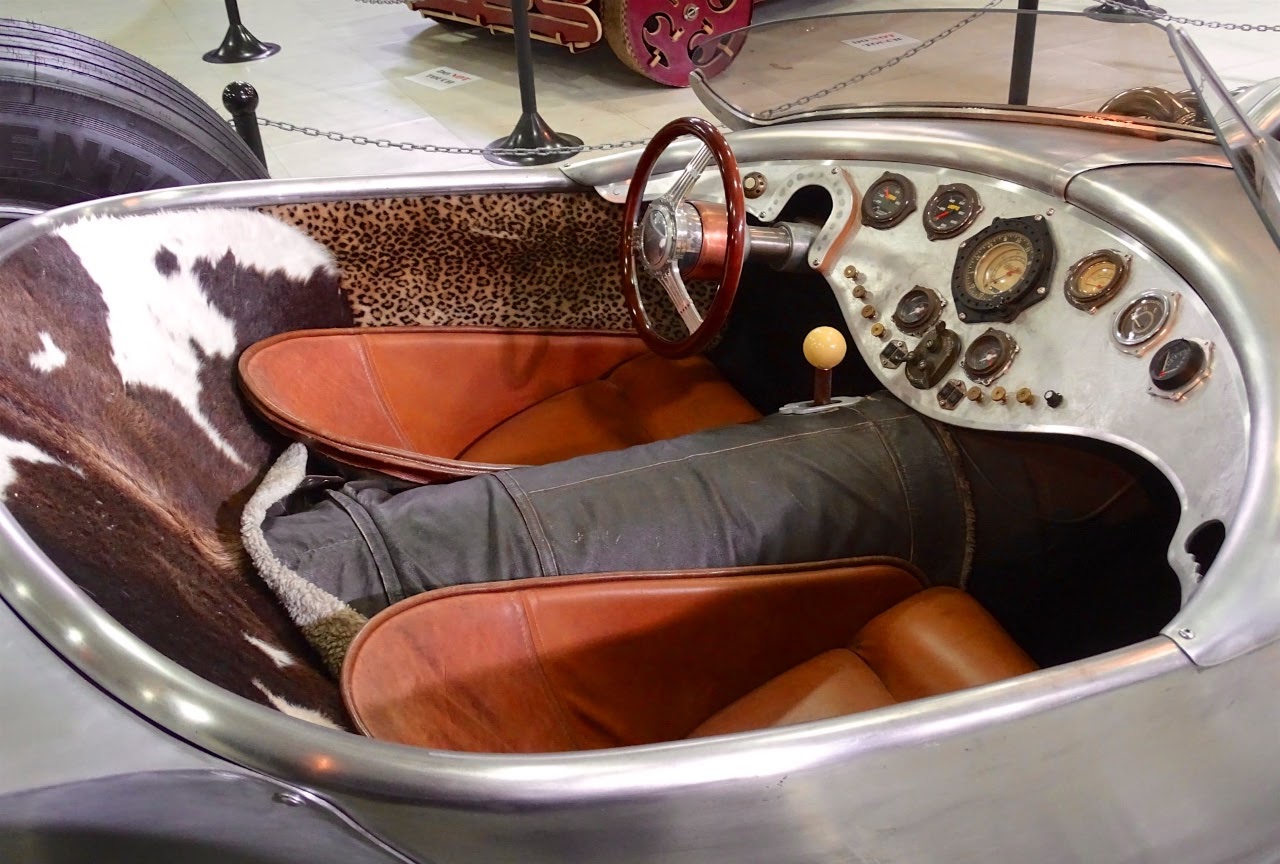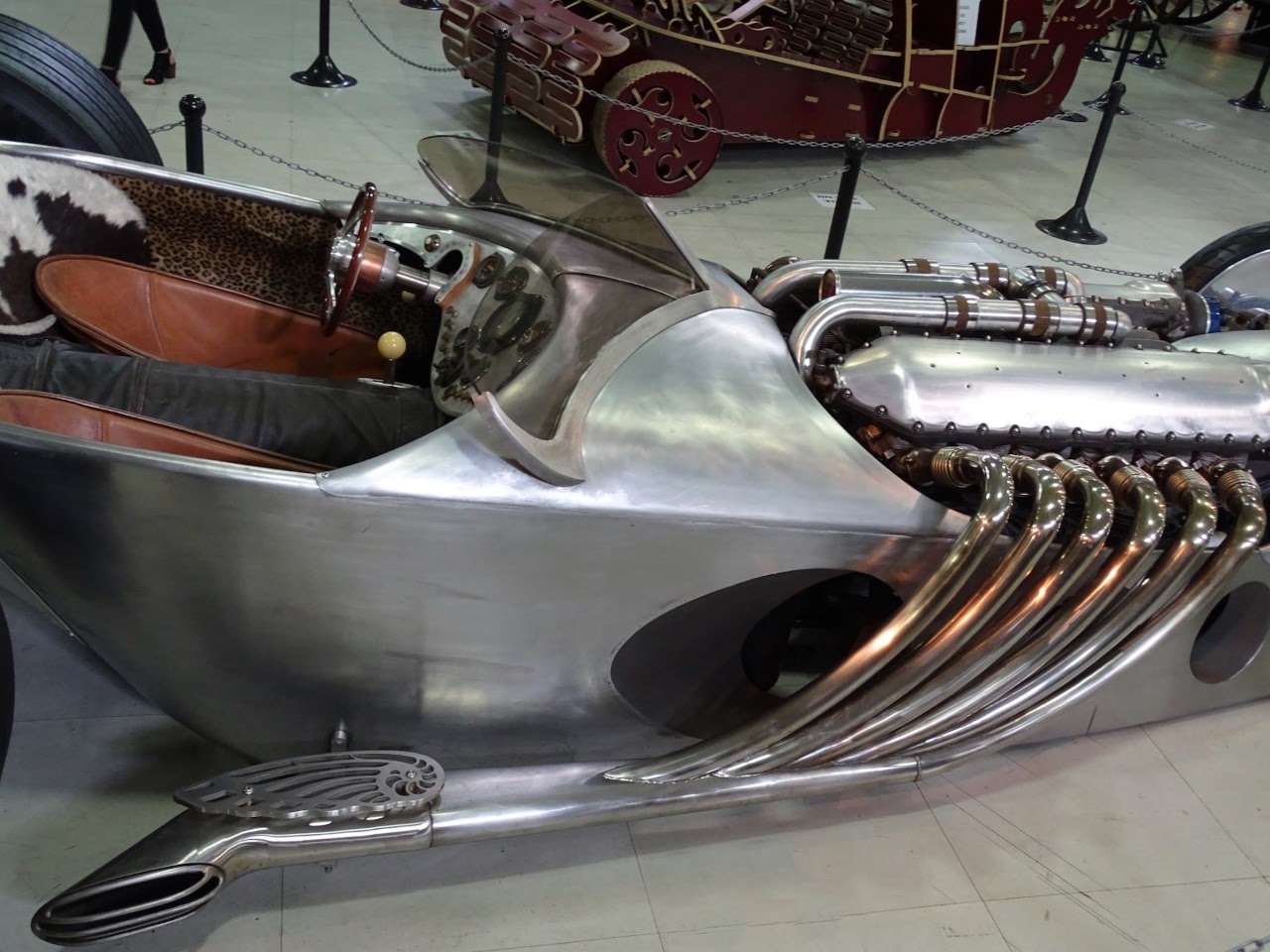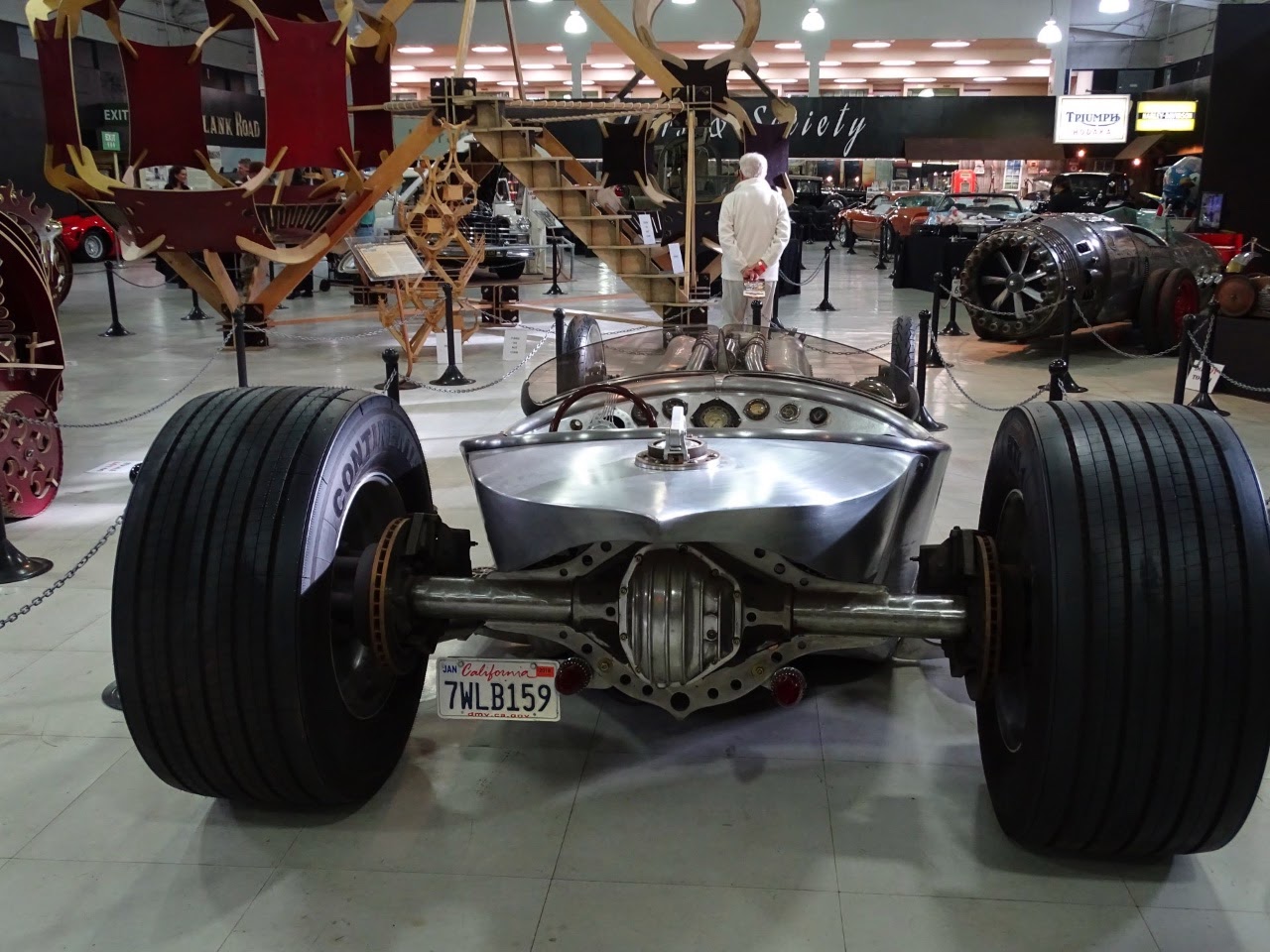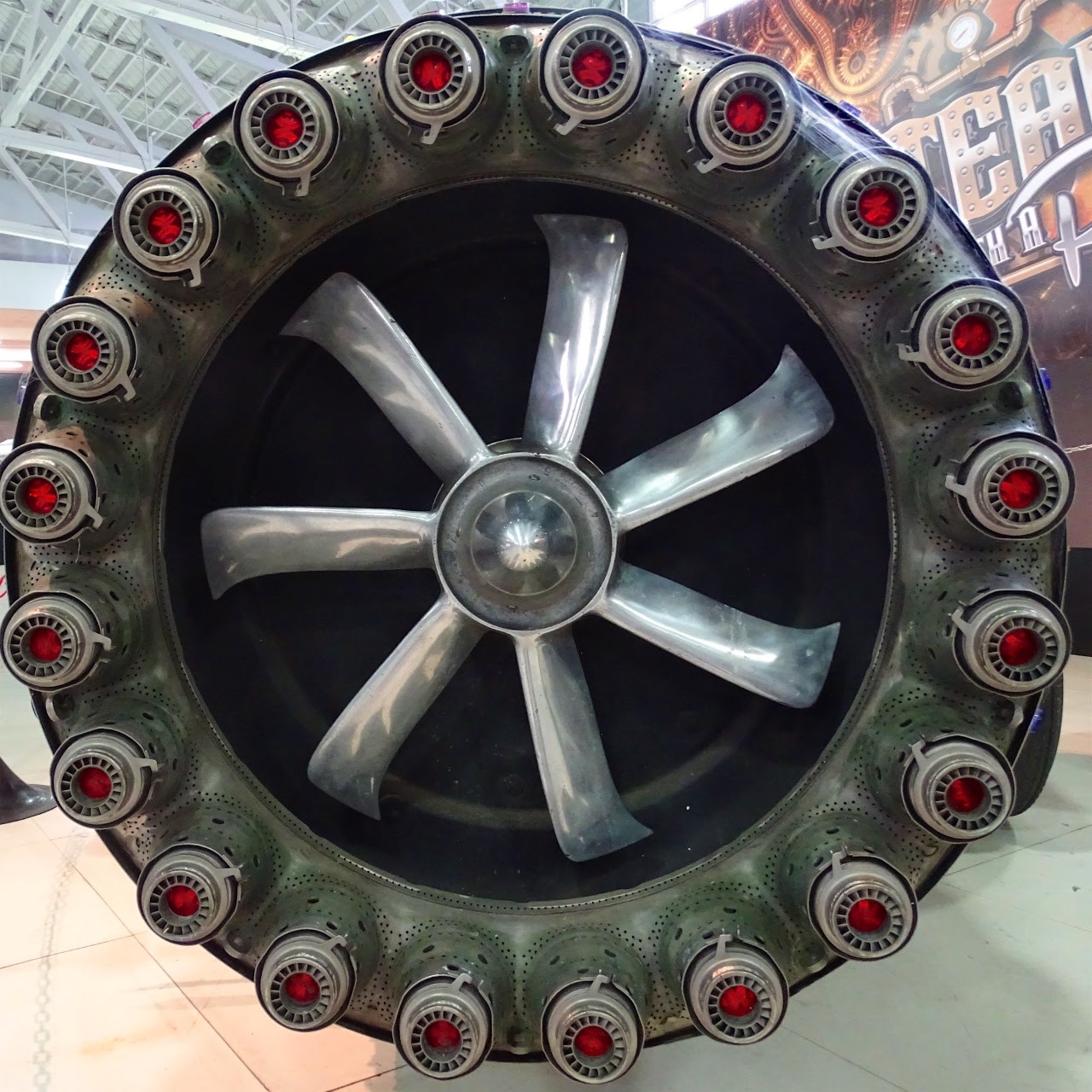 Runs, drives and registered!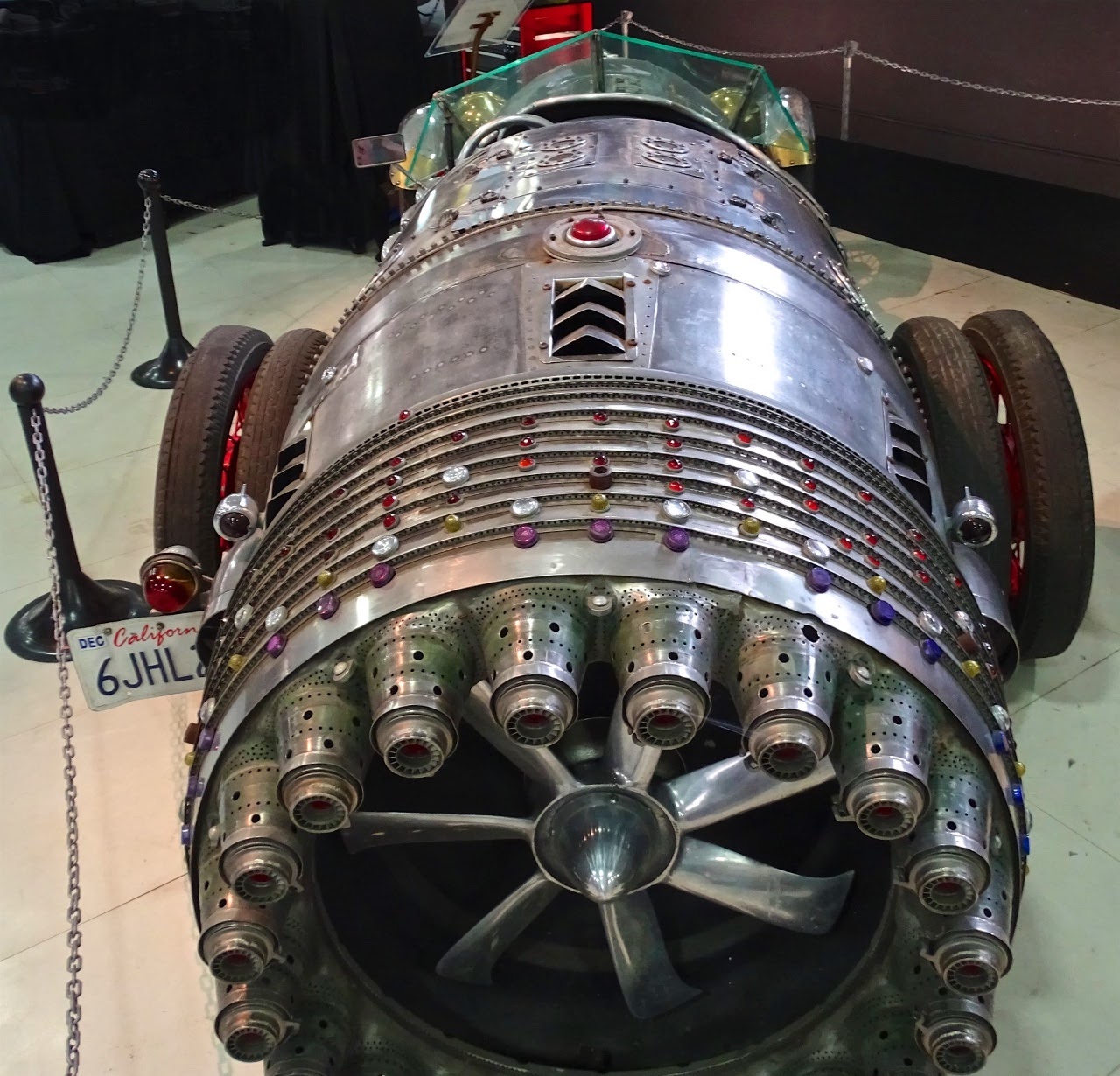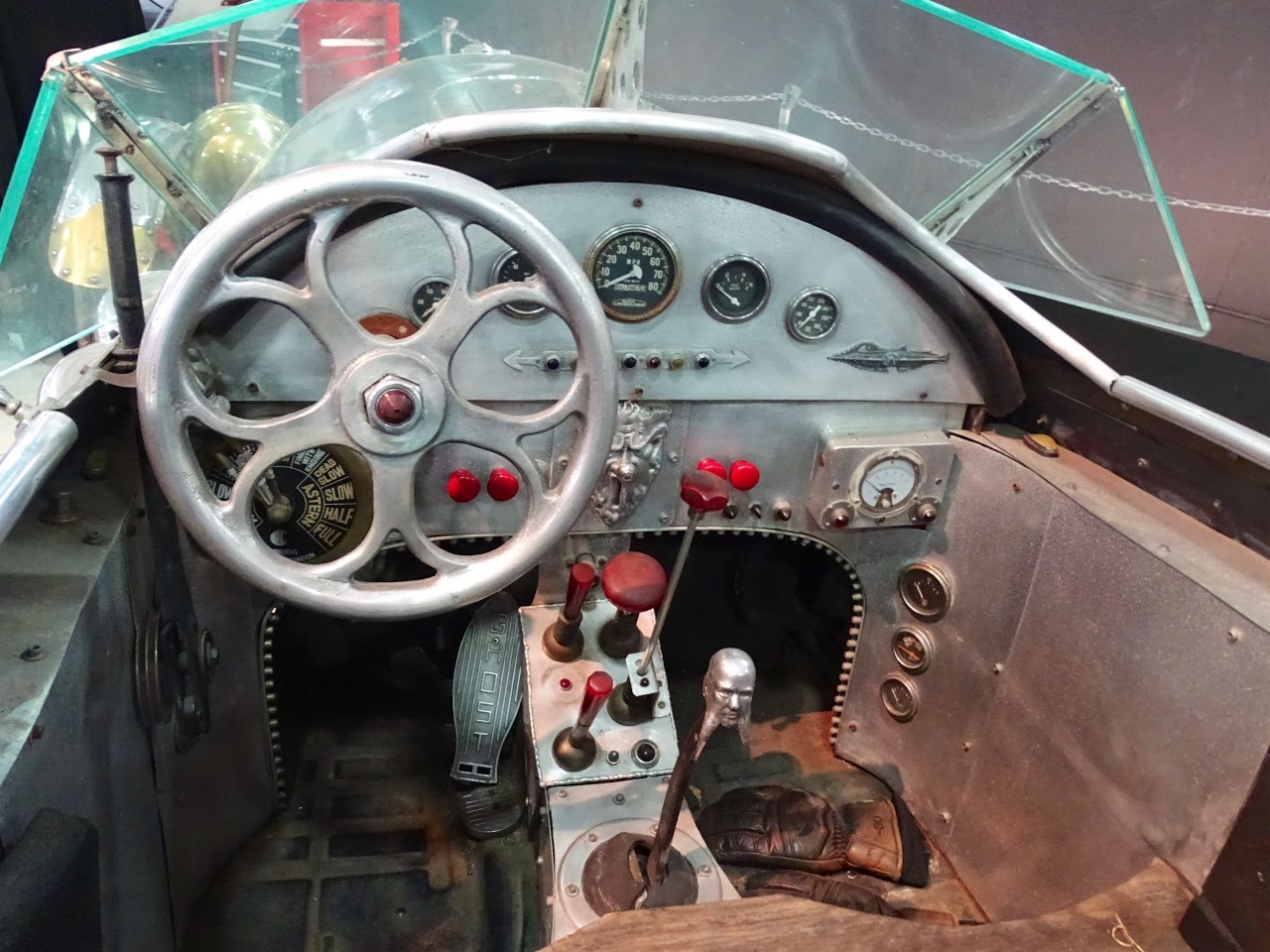 My favorite (even if it is only a giant artwork)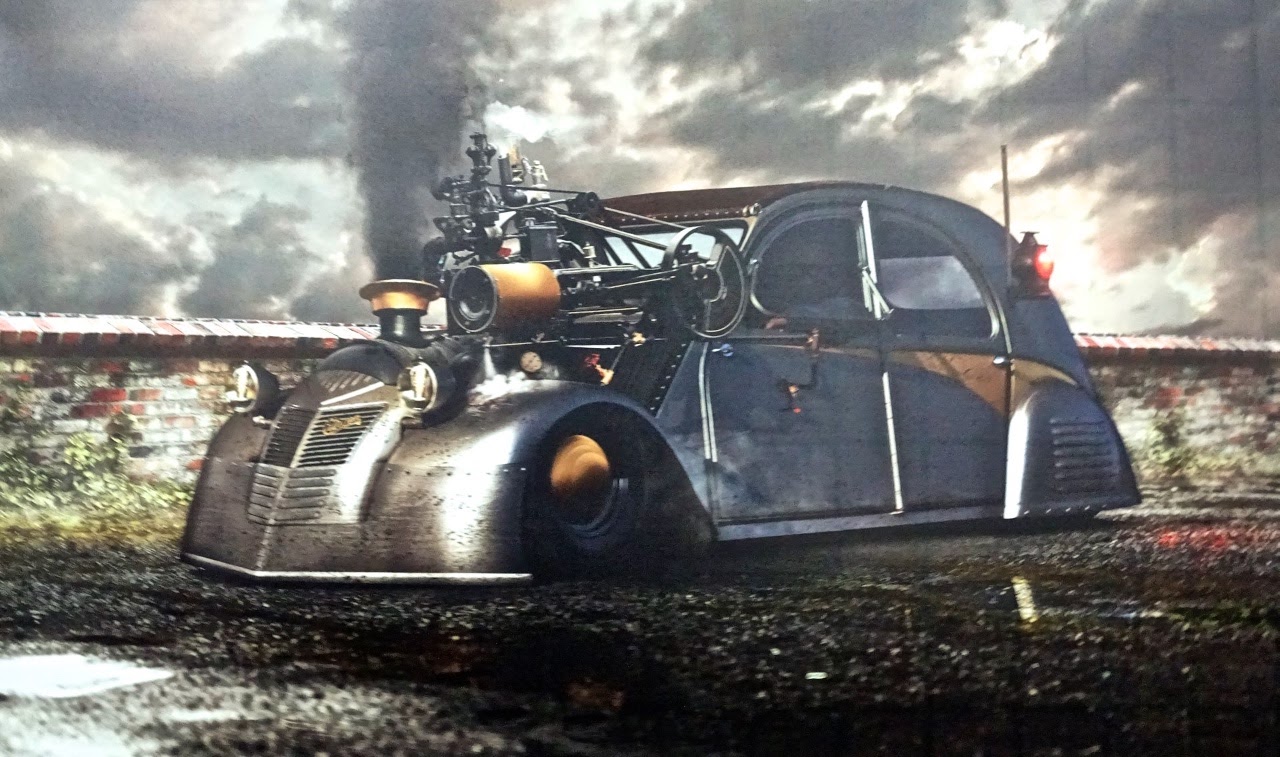 That's it for now!