cazalea
[Seiko Moderator]
7556

The Best 4x4 Show By Far
I was lucky enough to be invited to a special preview at the San Diego Automotive Museum. The last time we were here, it was the Japanese Iron Show in June. Now we are back for a 4x4 car show. Representing the WatchProSite team can be a real pleasure at times, and this was one of those times -- with lots of vehicles, most of the owners present to share how and why they did it, and unlimited beer, ribs, BBQ chicken and apple pie.
I will present the interesting NON-4x4 in a separate post, so let's get right to the "dirt every day" action. Do you like cars that can get dirty and still be fun to drive?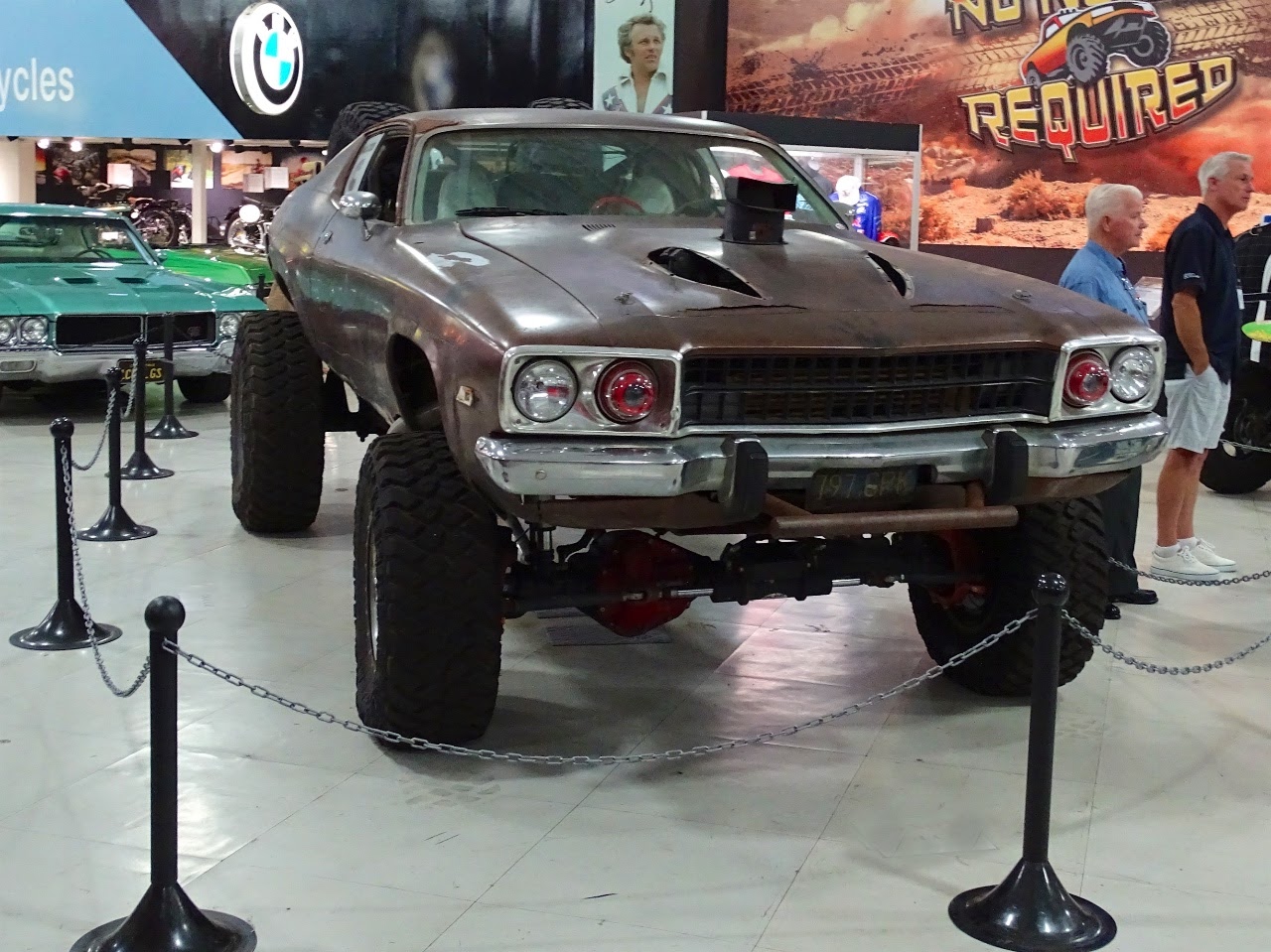 Have you ever wanted to do a diesel engine transplant, and shove huge axles under your grandma's car?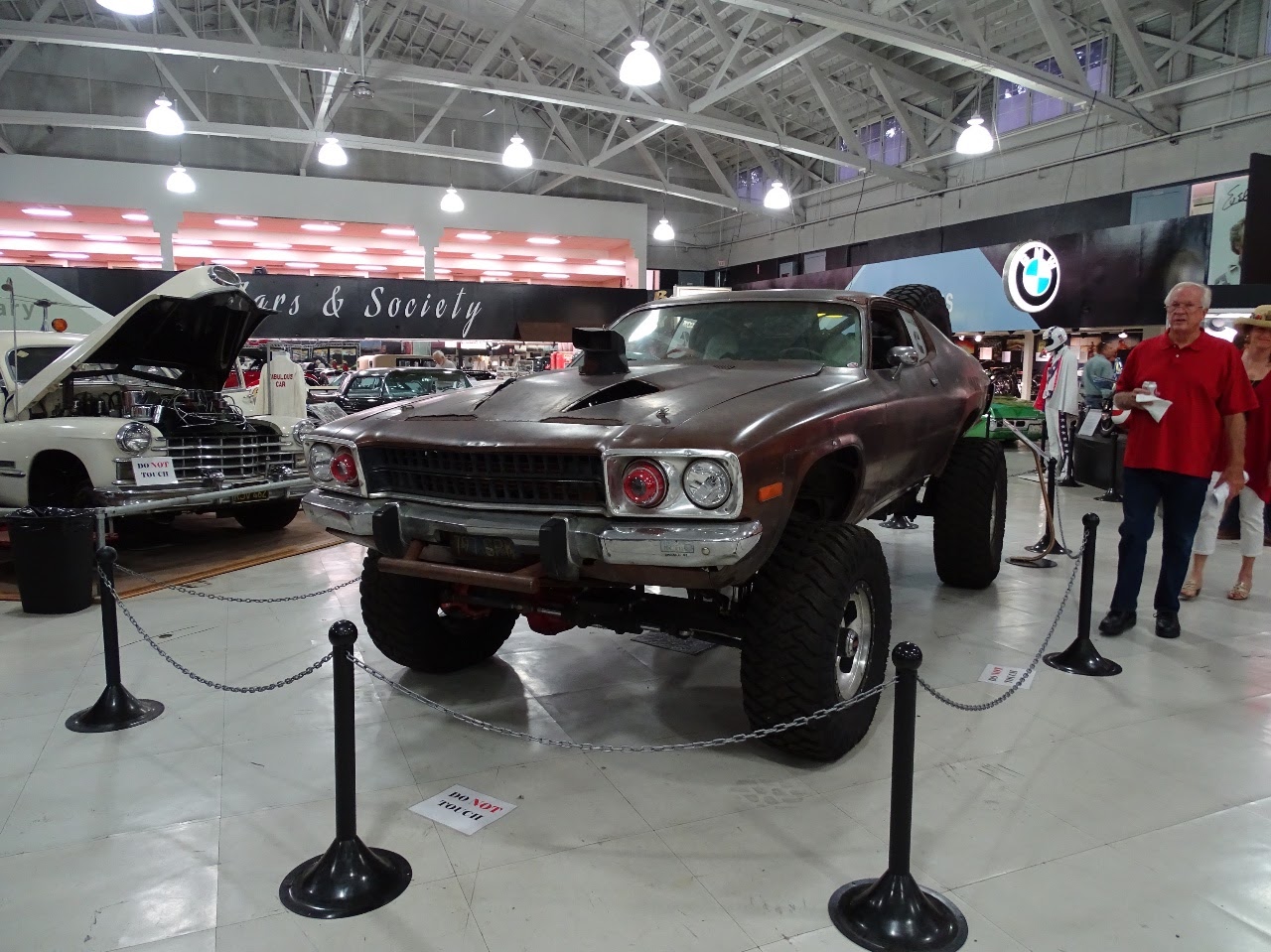 Or put 35" tires into stock fender wells?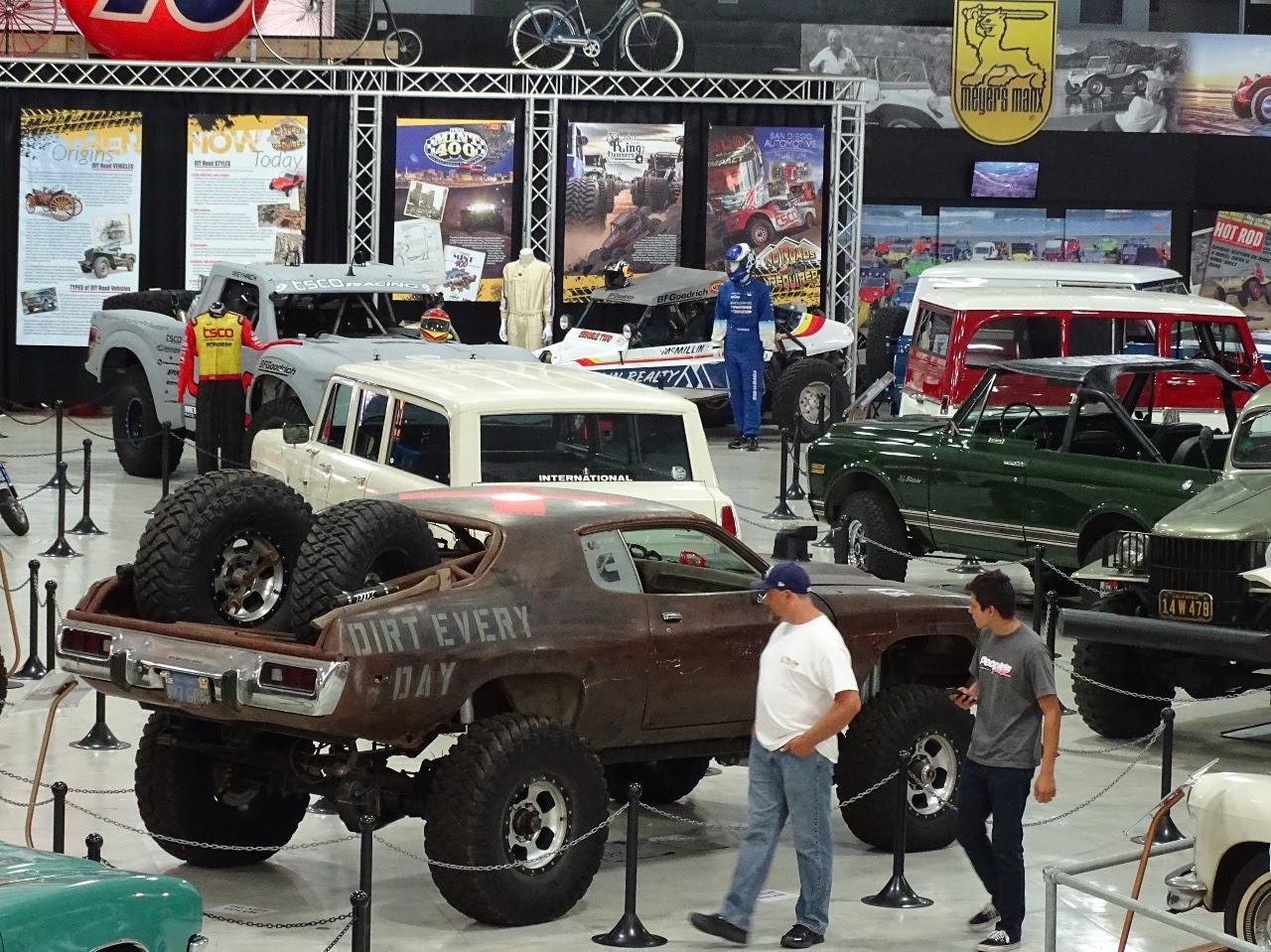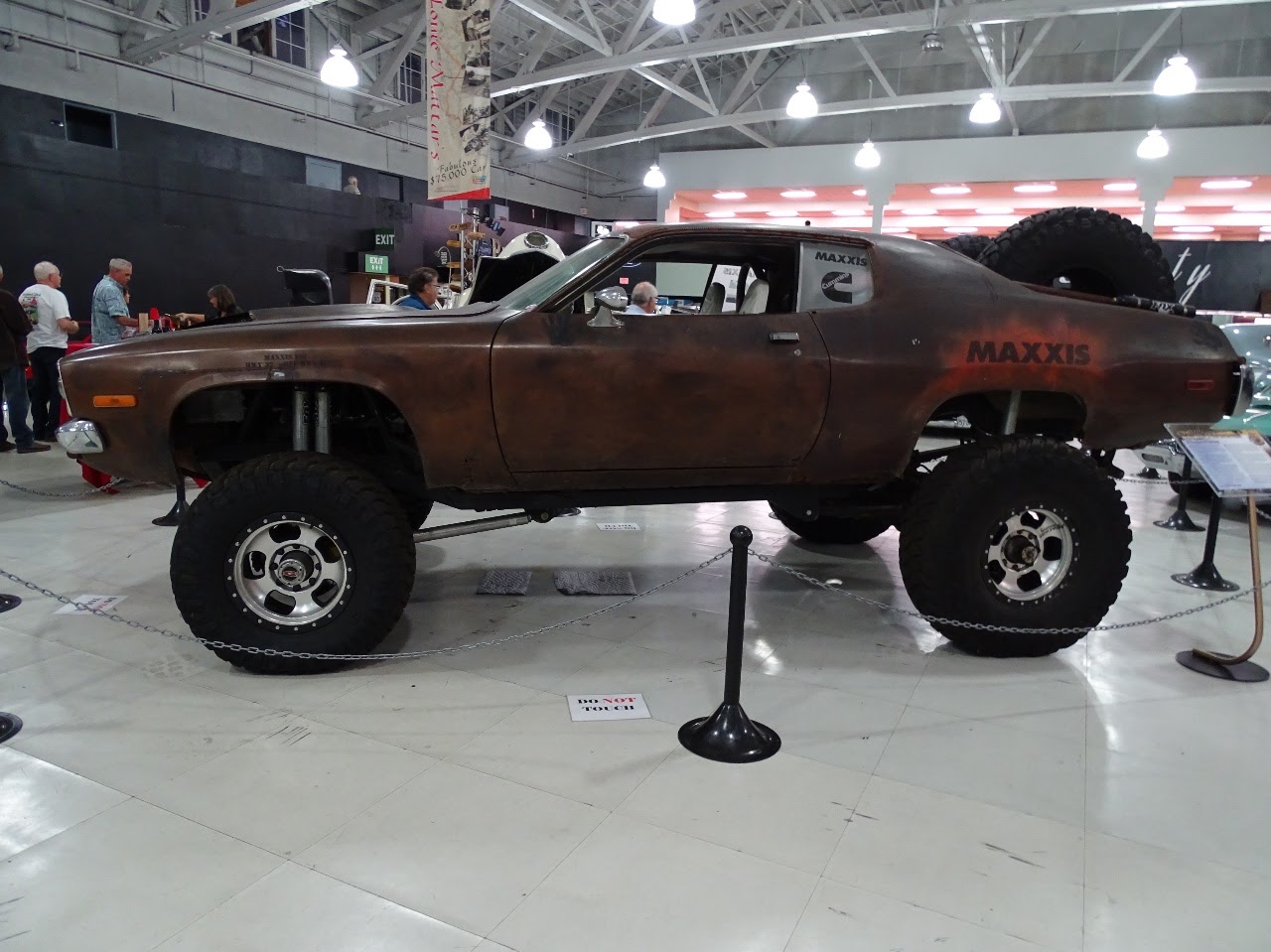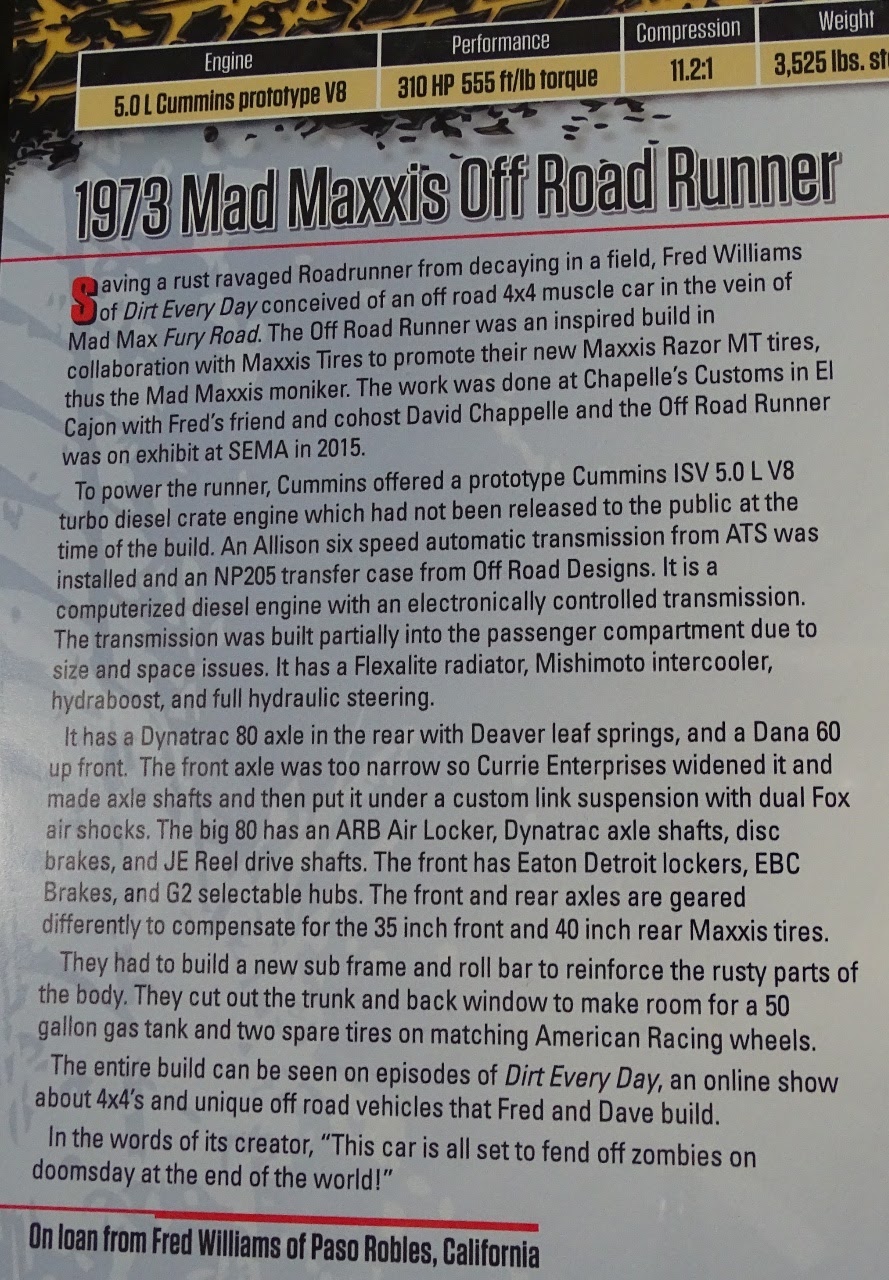 Sadly Fred was unable to make the event. But it was nice of him to send his car for a few months to show what can be done with a little money and even less restraint.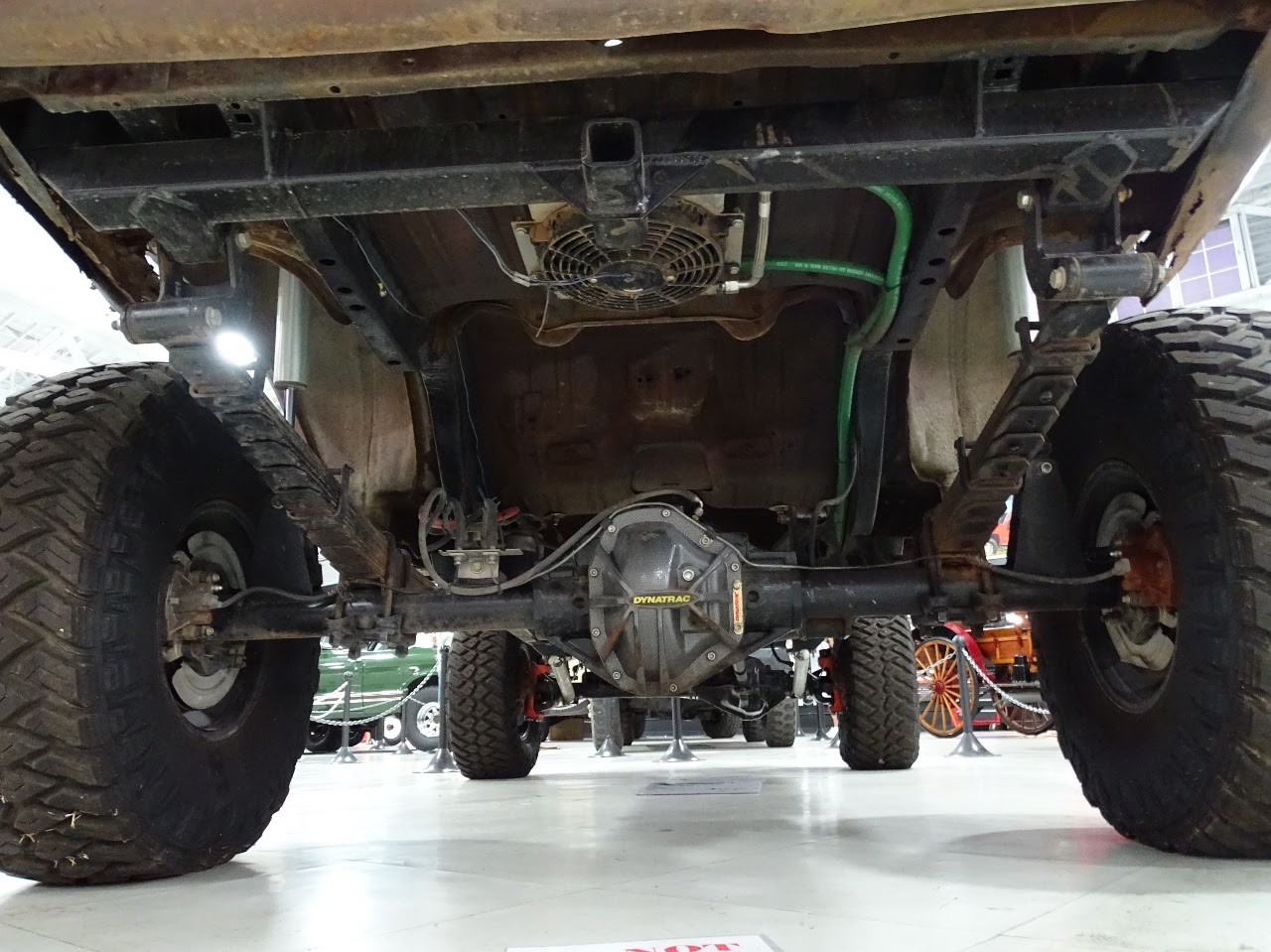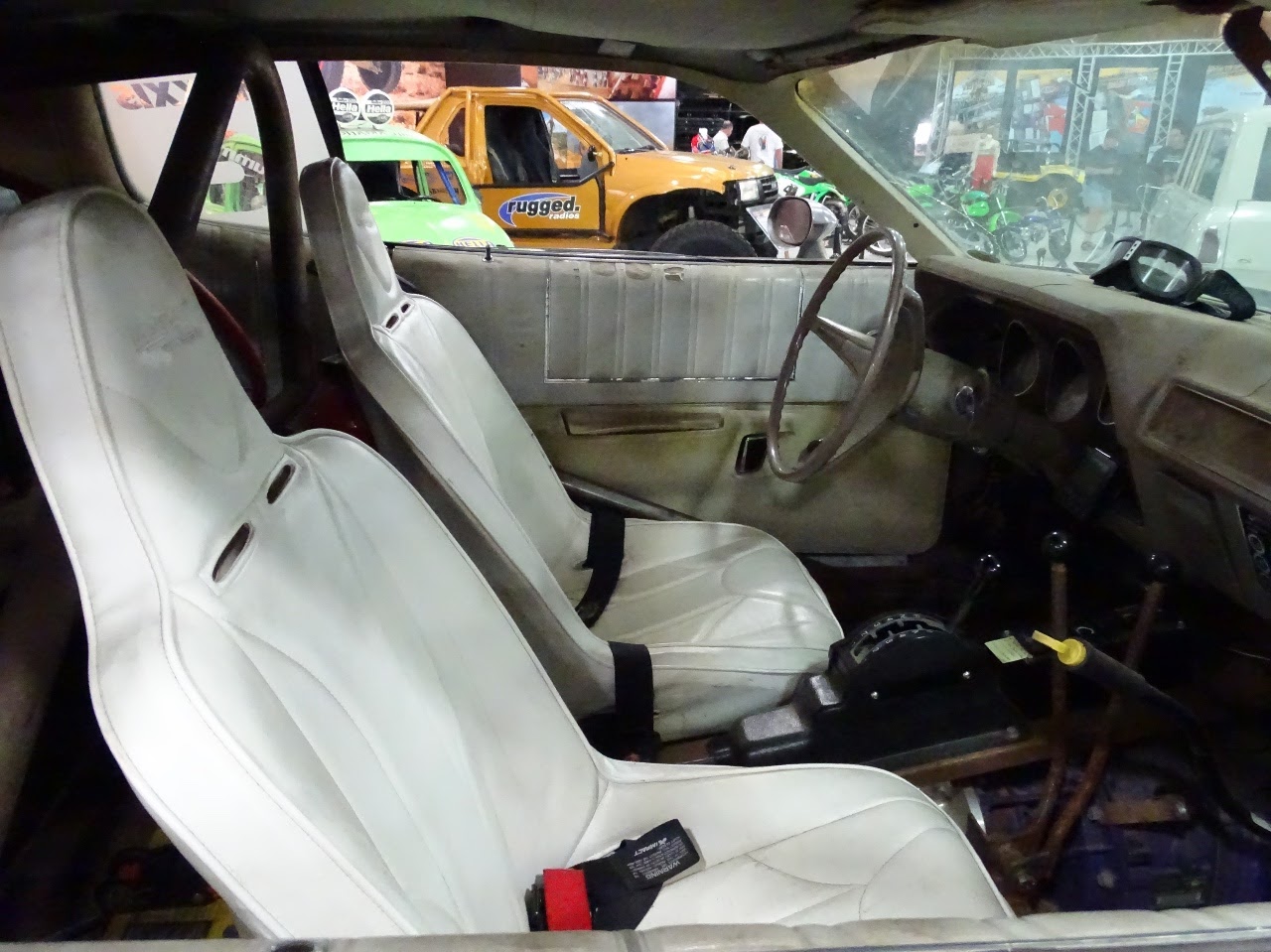 Time to just sip a beer and stare wide-eyed at guys who have gone crazy.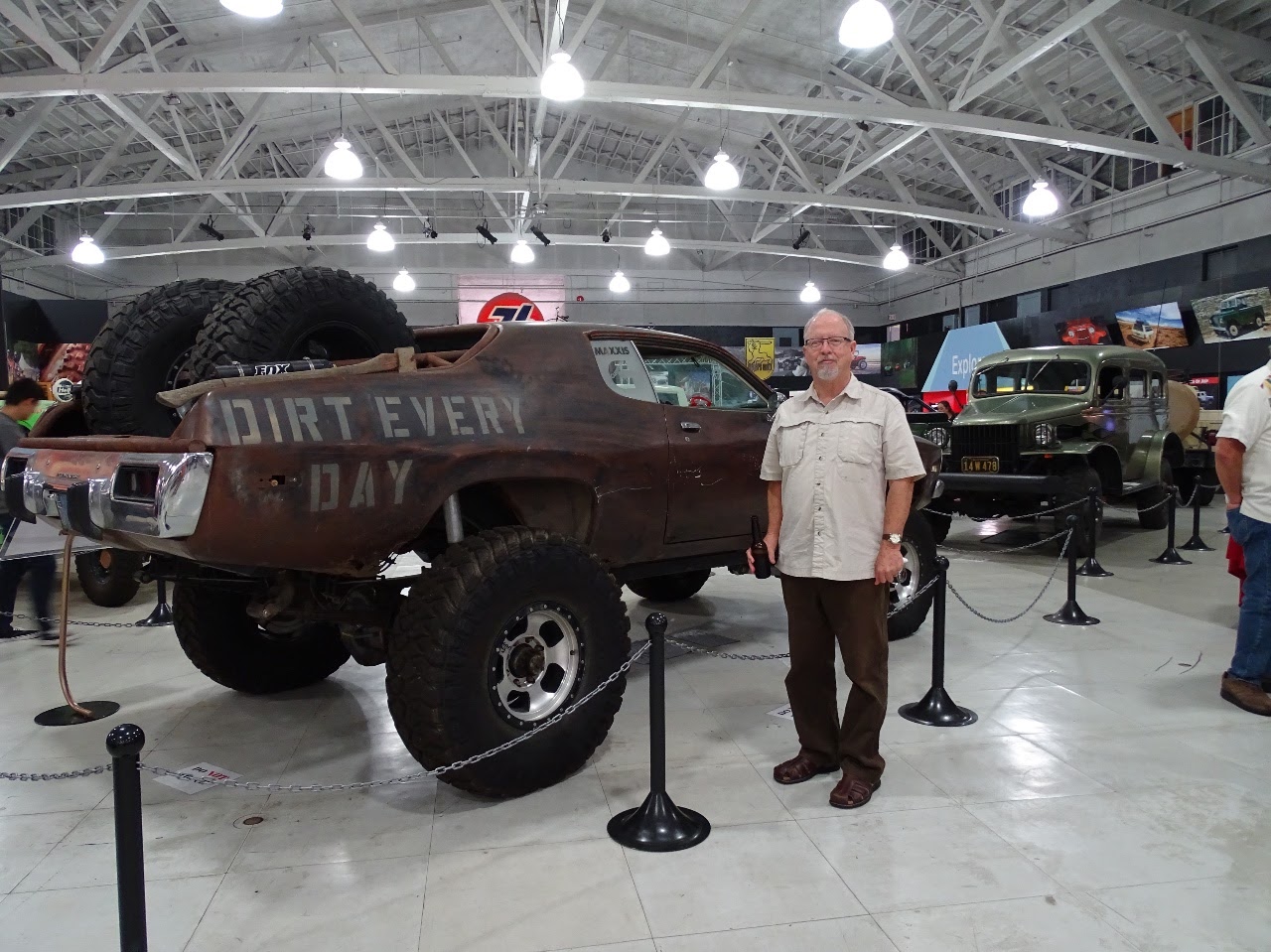 If this really isn't YOUR thing, hang on for just a few photos more.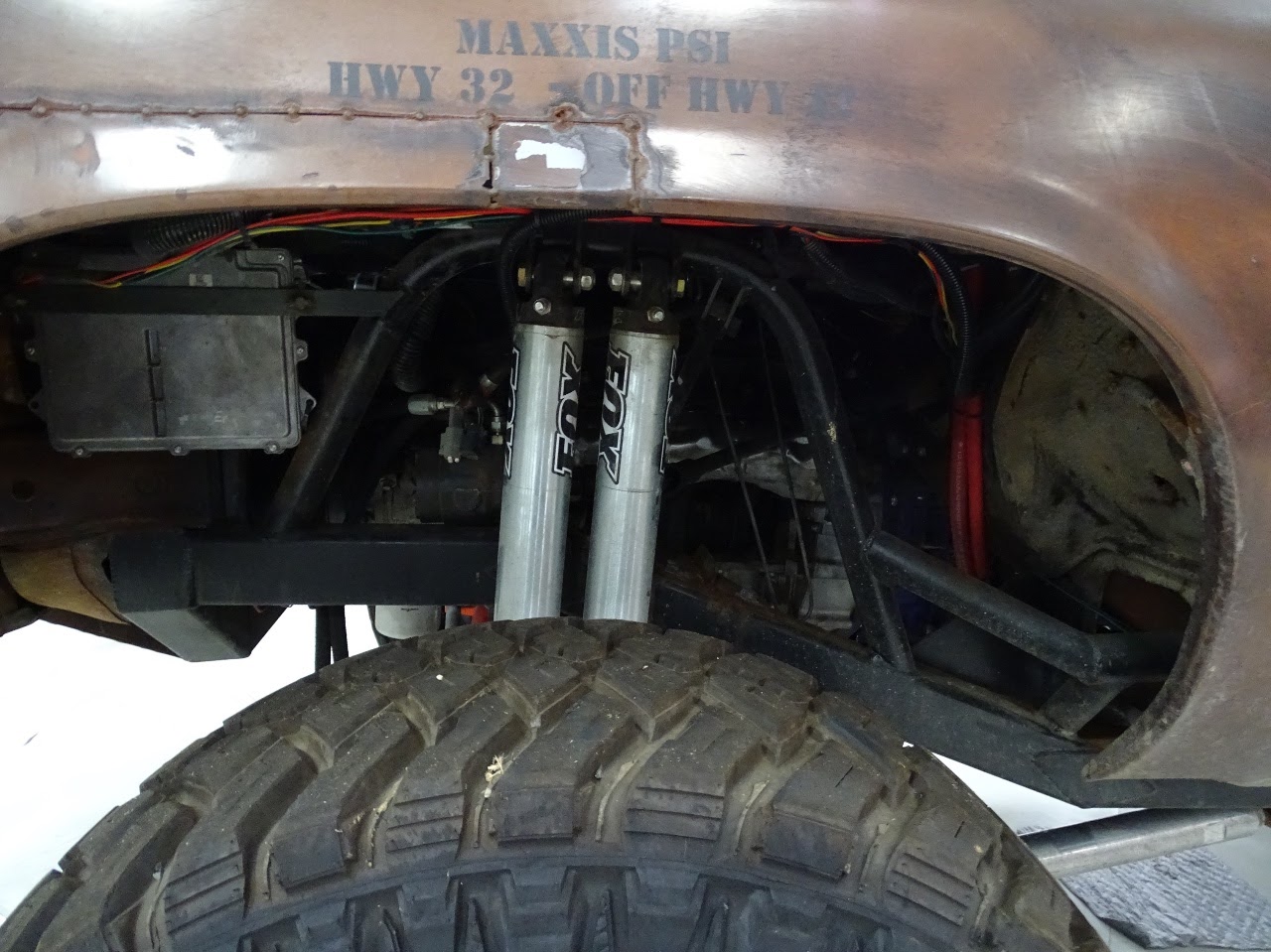 Are you a dune buggy type? Thomas Crown Affair lover? Want to talk with Bruce Meyers, creator of the Meyer's Manx and big buggy honcho?
He will be here at the San Diego Auto Museum on Oct 22. Come on down and meet him.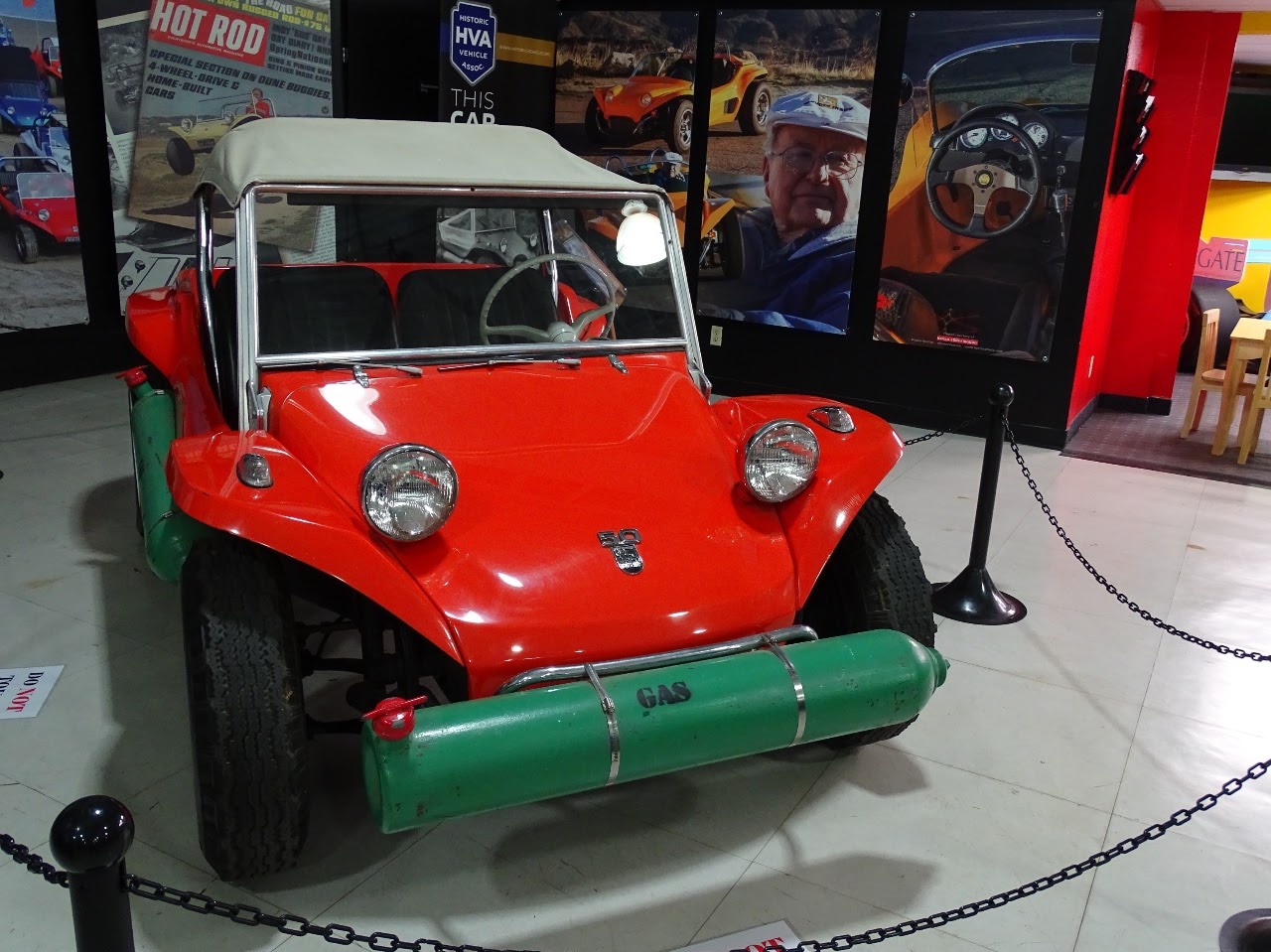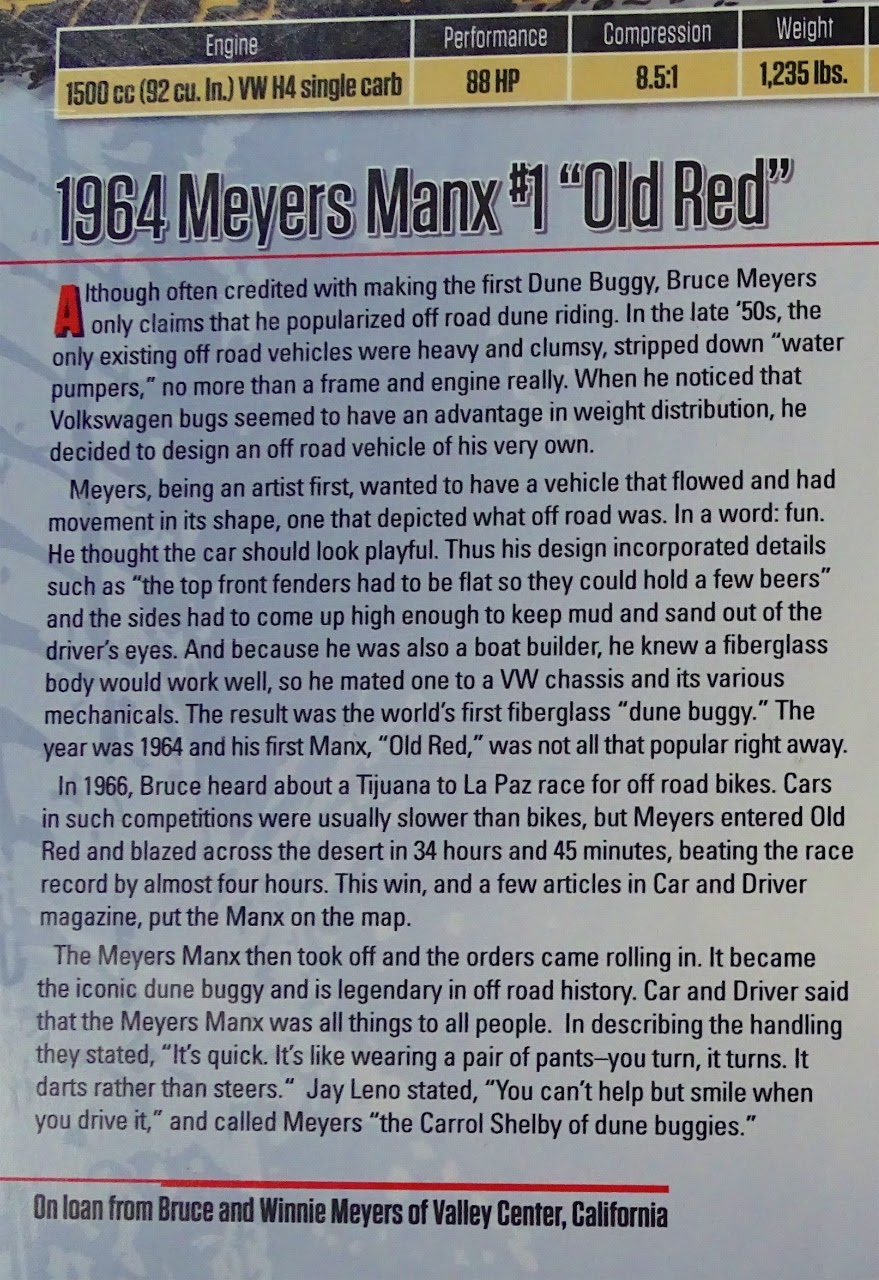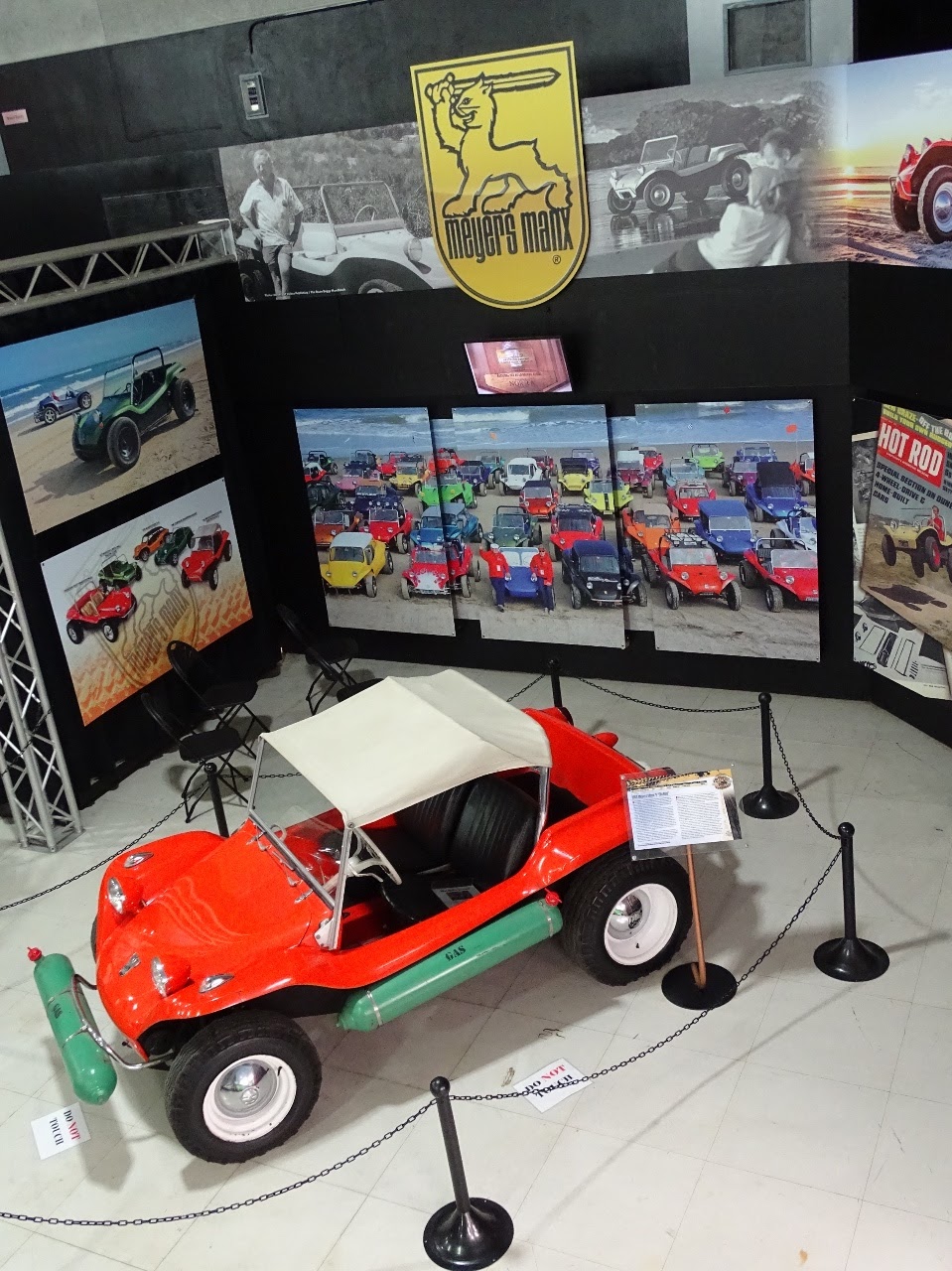 This buggy is in the hands of the original family - the builder drove it one season, then had a late night light failure which resulted in him colliding with a bull. The bull died in the middle of his windshield, and was too heavy for the driver to get off his car. So they had a long, slow, bloody drive to the next checkpoint. The guy rebuilt his buggy and renamed it Bull Fighter.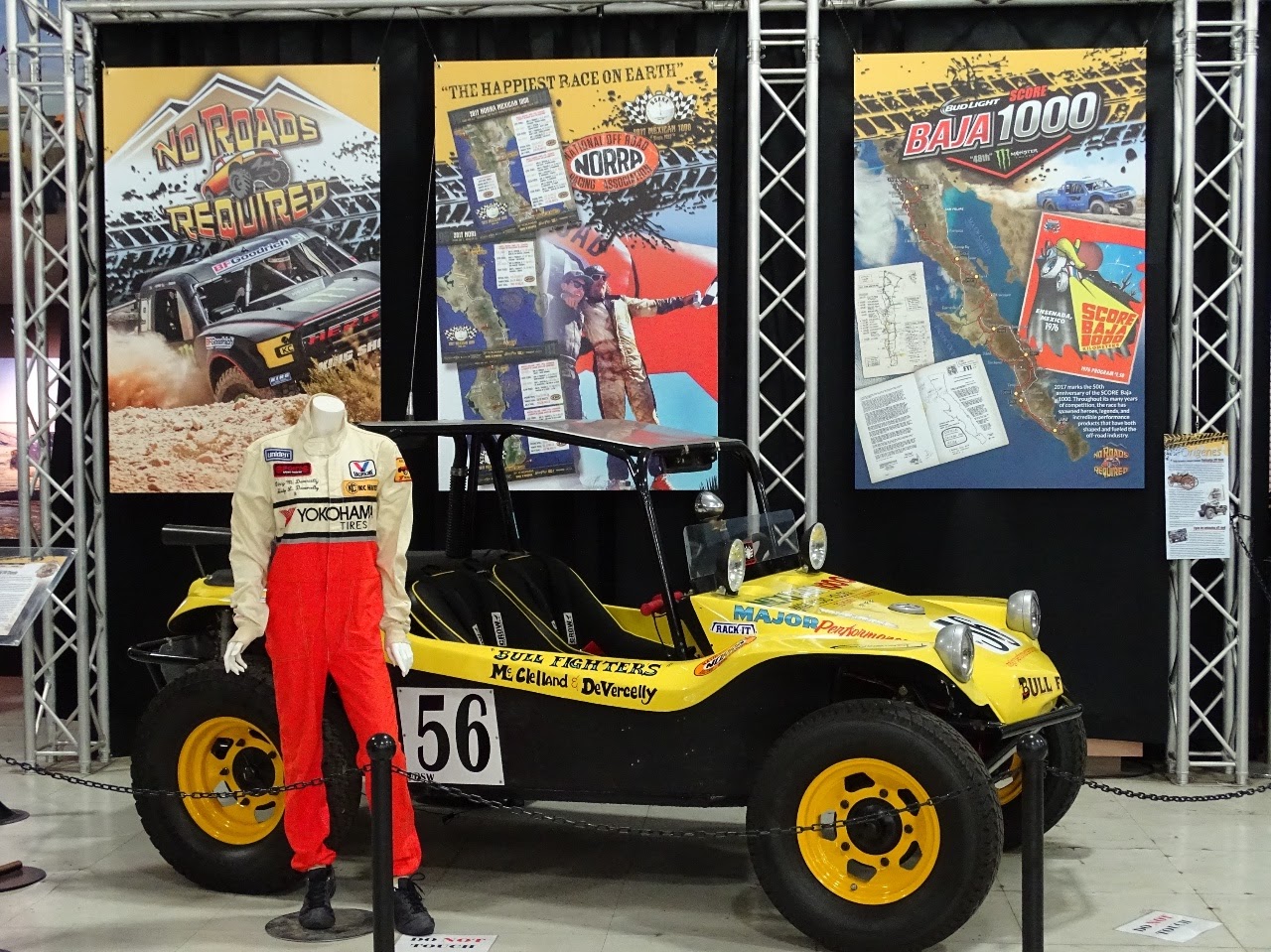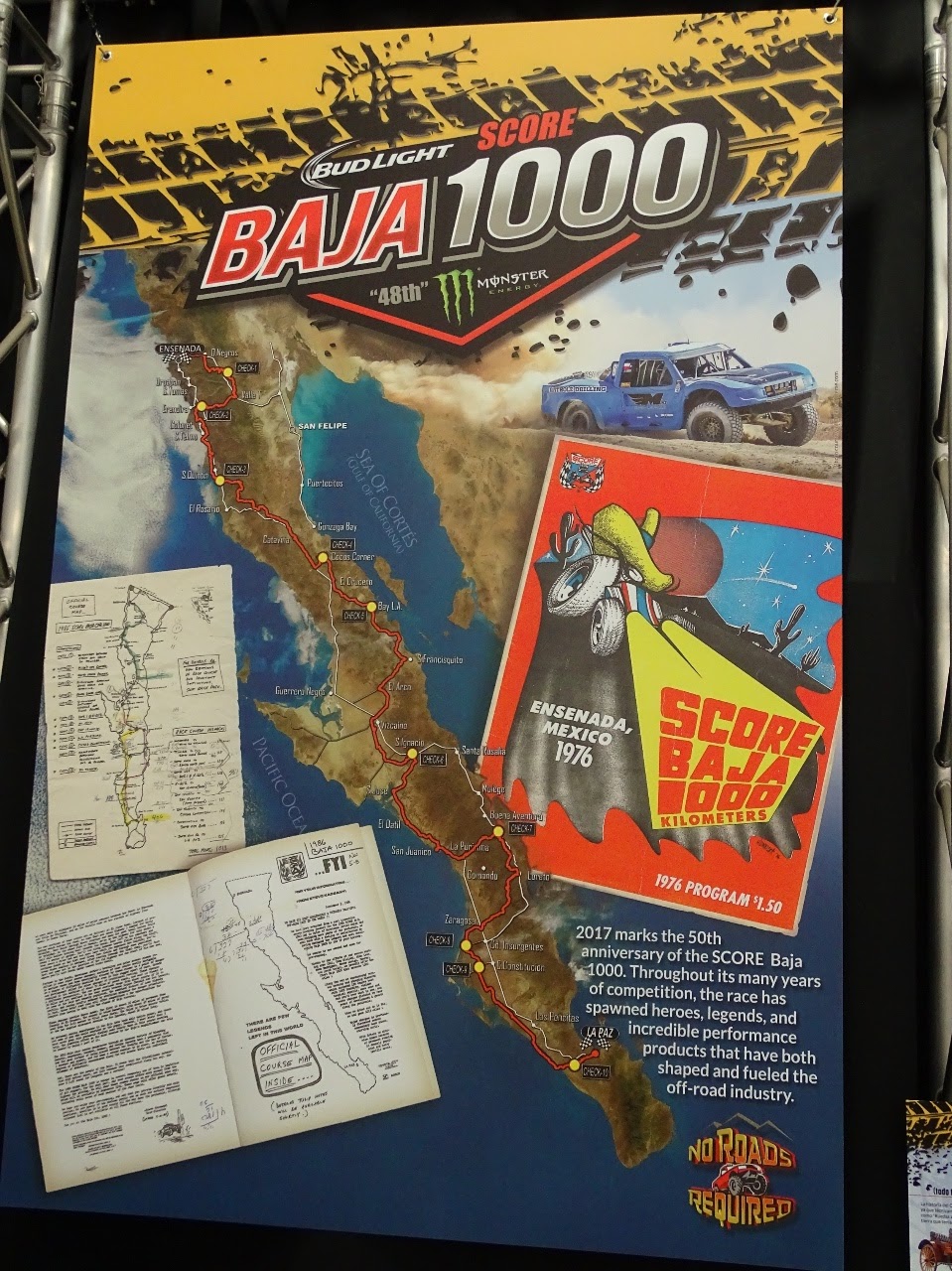 Bull Fighter's granddaughter is the lady in blue and white next to a very clean Bronco. No lie! Keep your eyes open...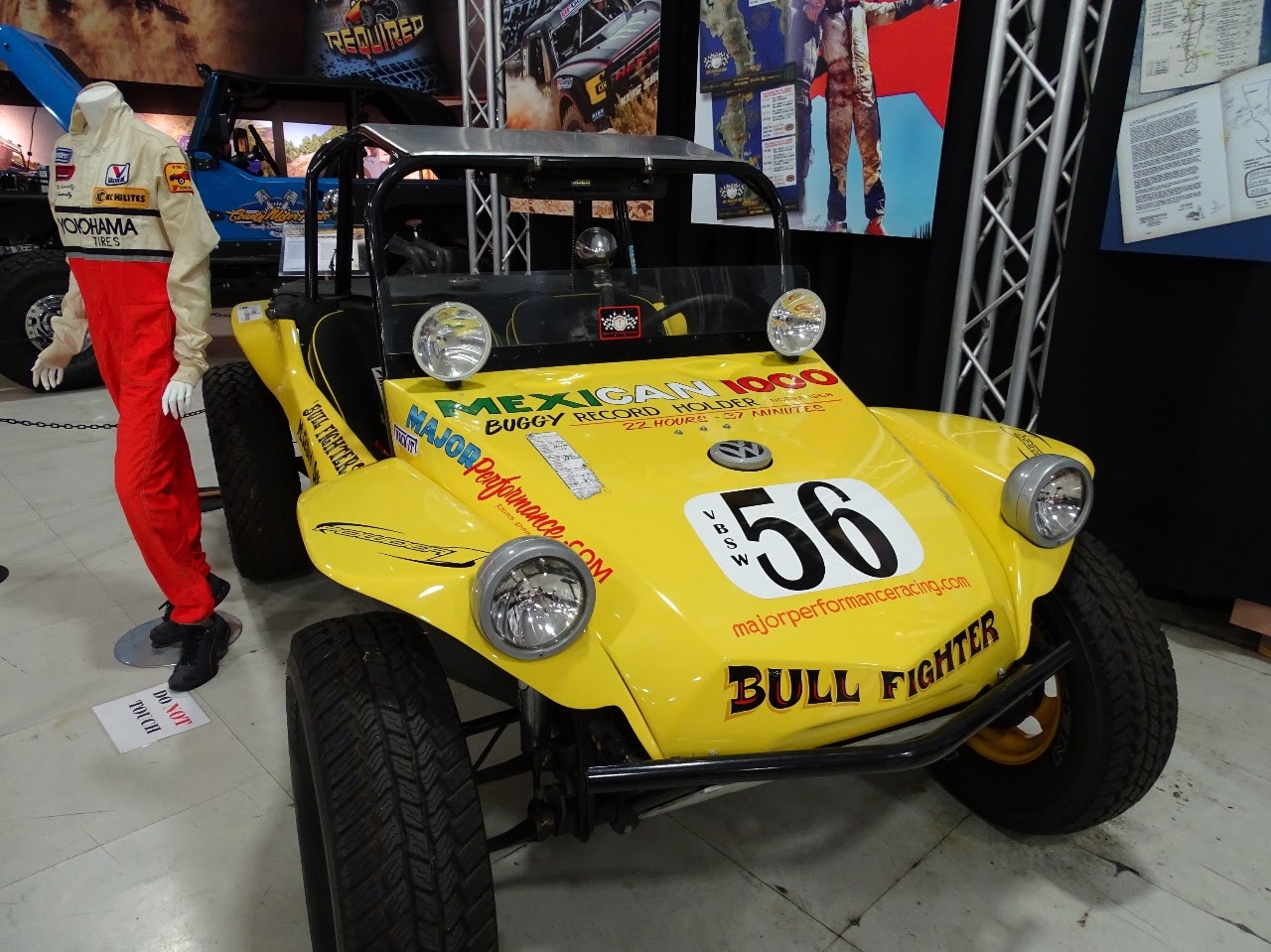 Watch for her!
Red White and Blue Jeep meets Ford Bronco. This 74 Bronco is absolutely kick-butt perfect and beautiful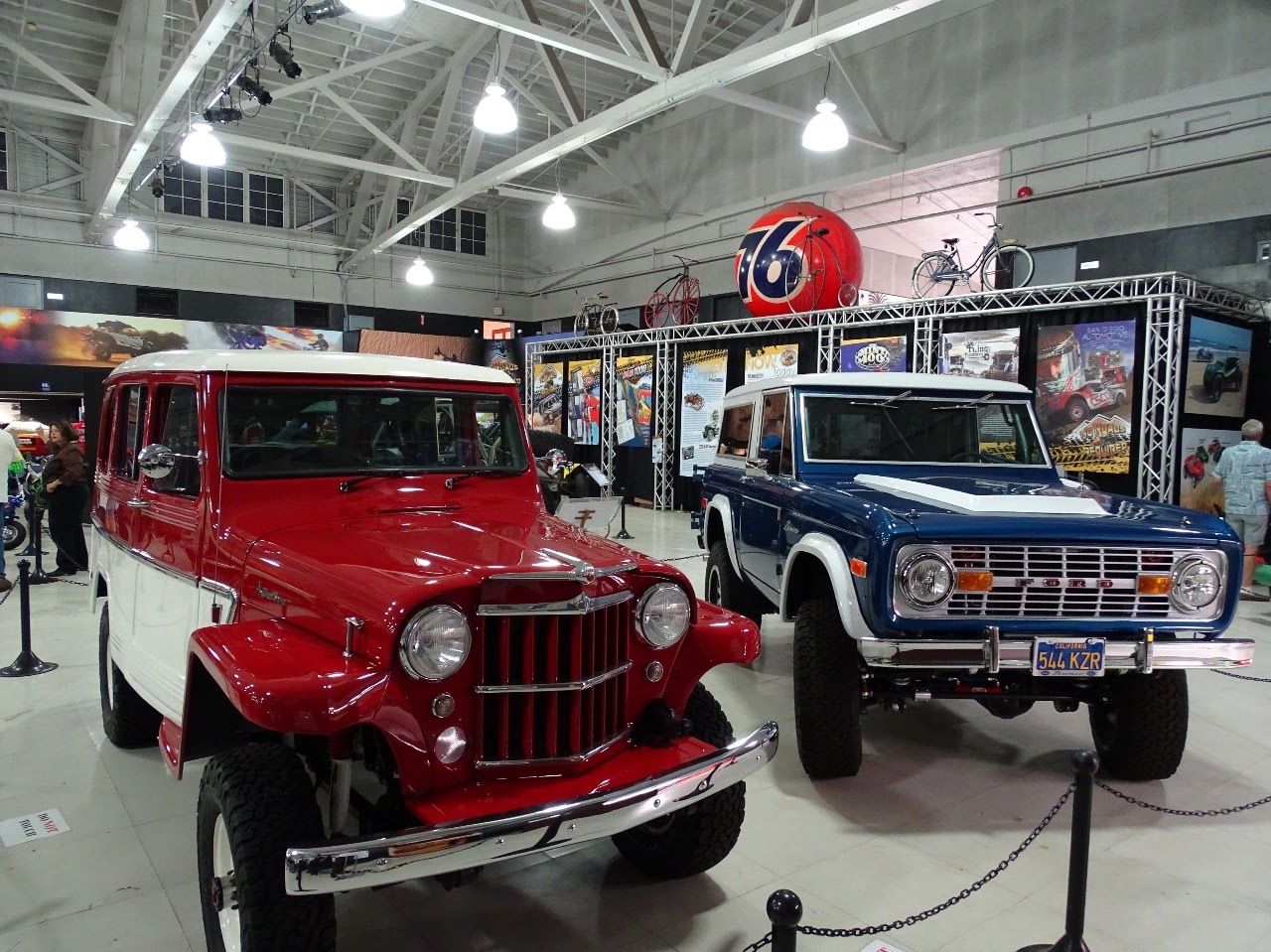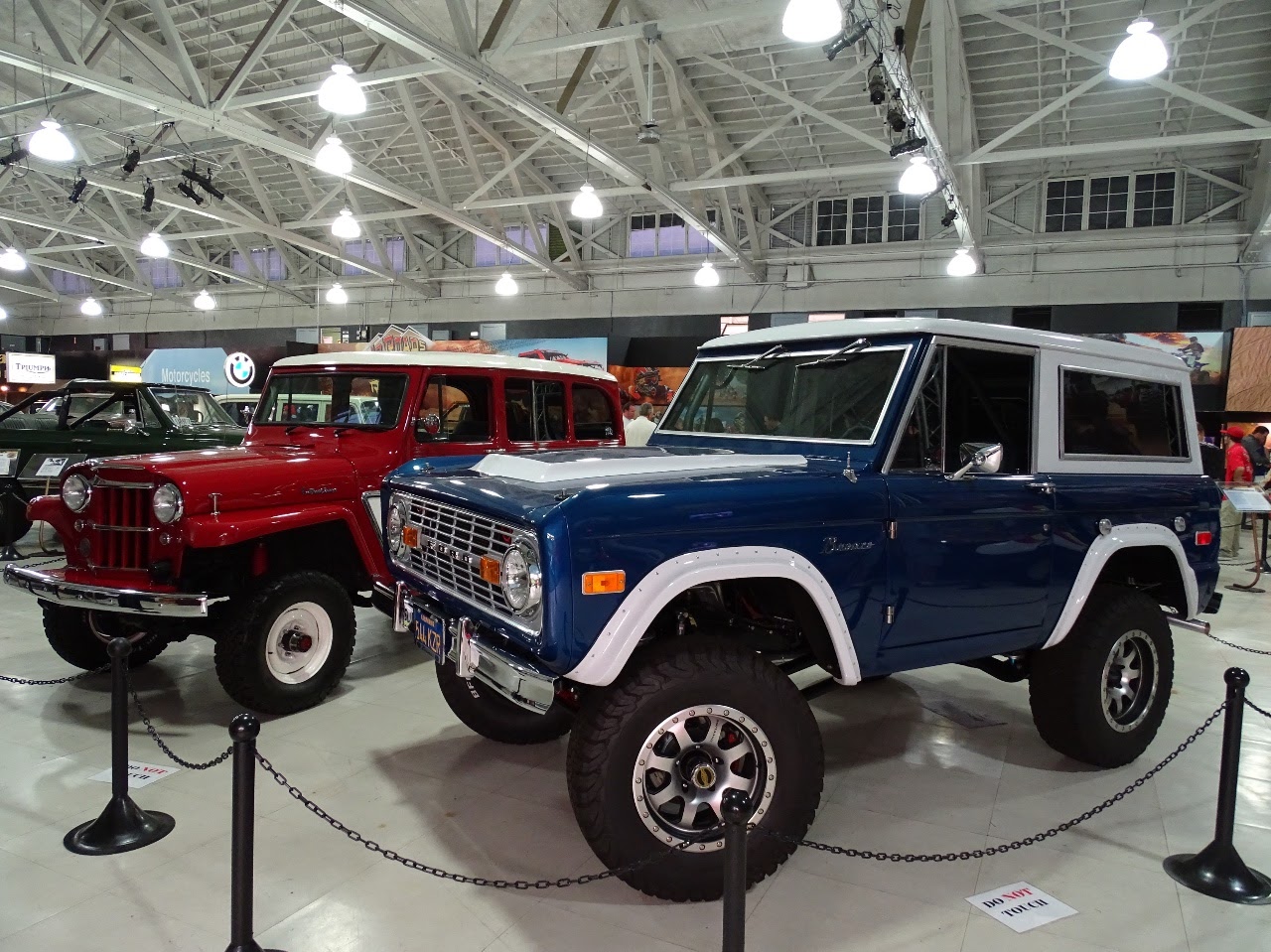 This lady got her colors right to match the Bronco. yes, Bull Fighter was her granddad.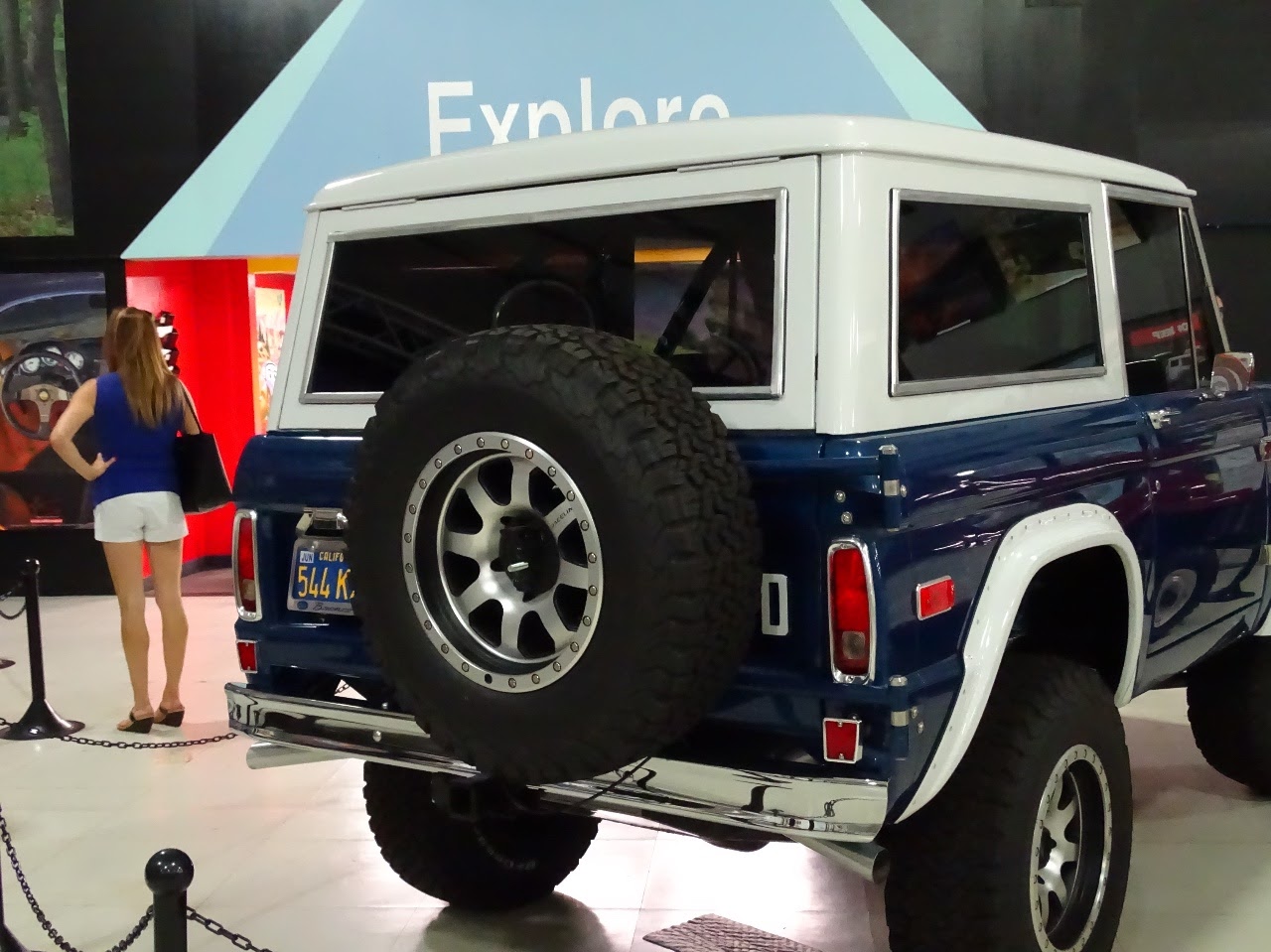 I was able to get some shots from the mezzanine level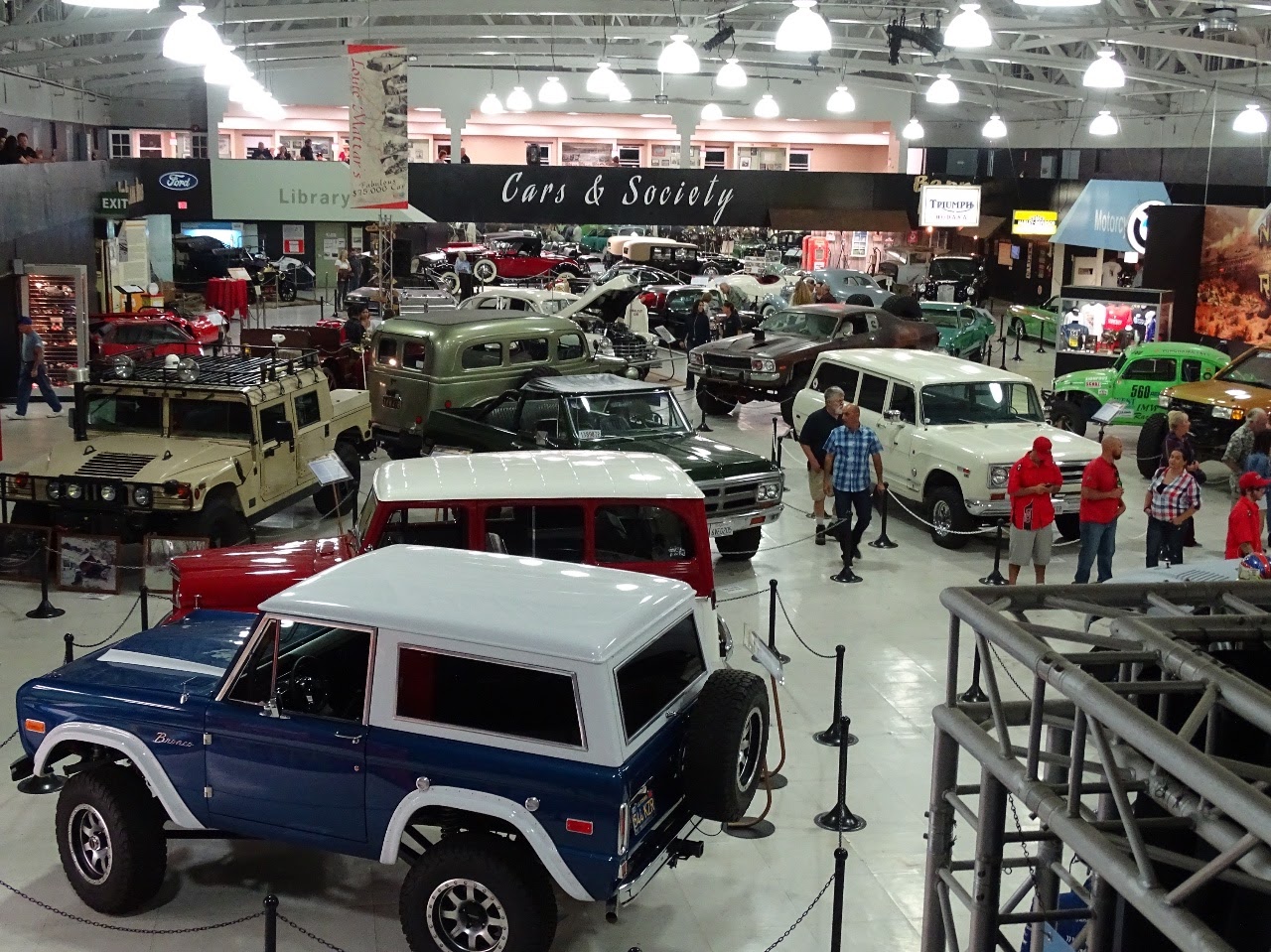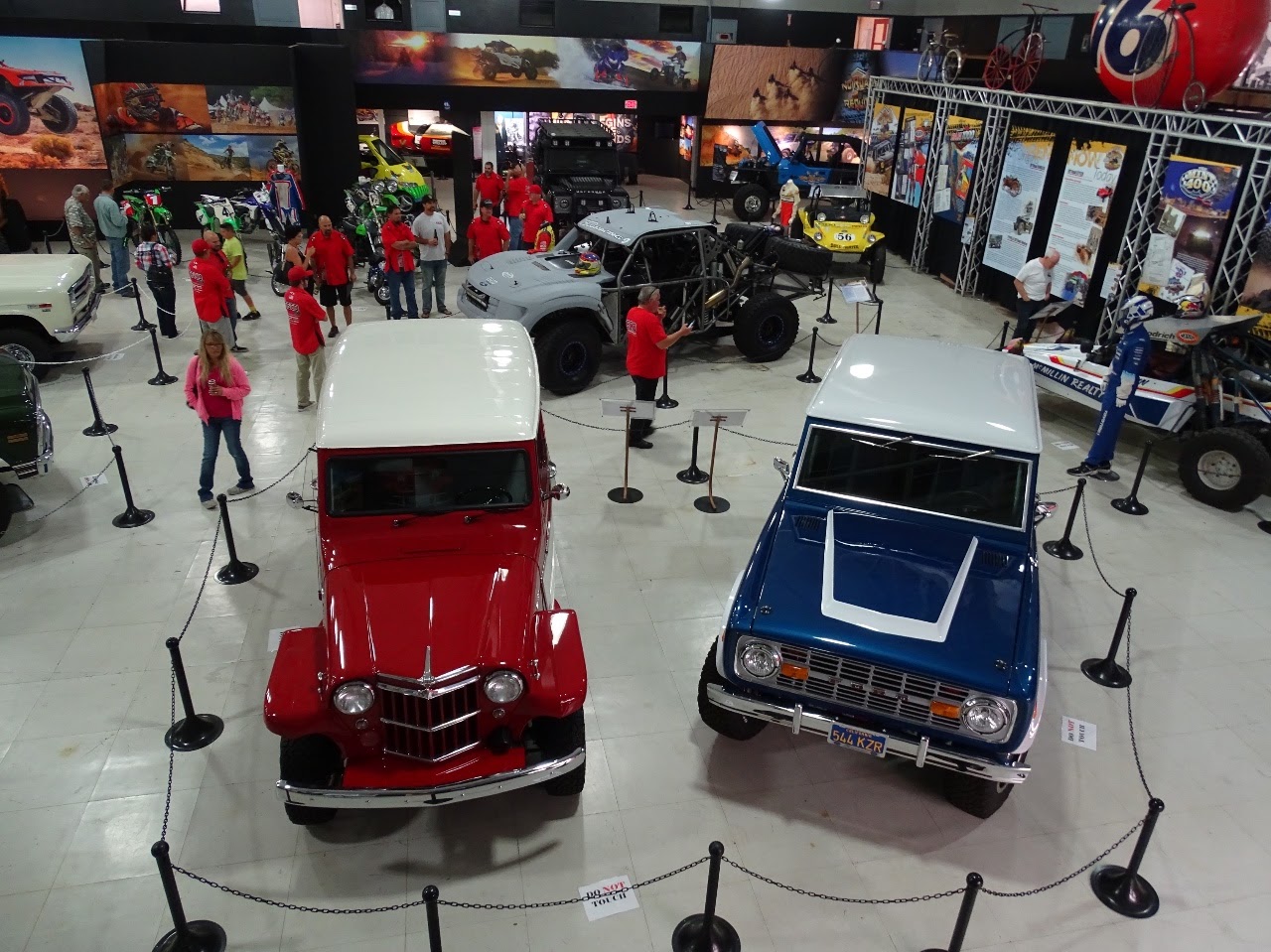 Maybe Trophy Trucks are your thing? Serious off-roading across the California, Nevada and Baja, Mexico deserts. Perhaps they seem like funny vehicles with floppy fiberglass or plastic bodies - not real trucks at all.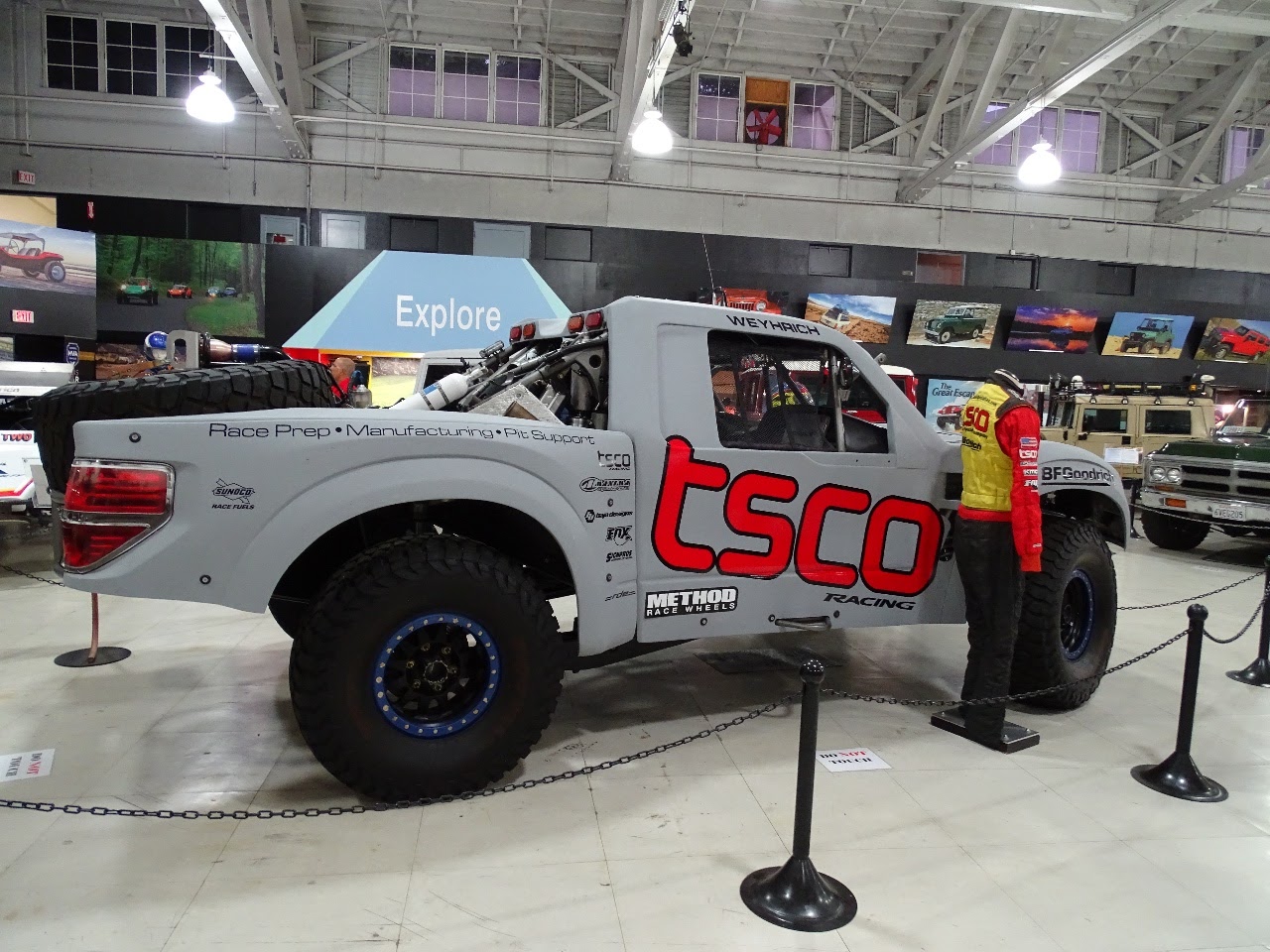 Let me tell you - a look under the skin will show off some magnificent construction details!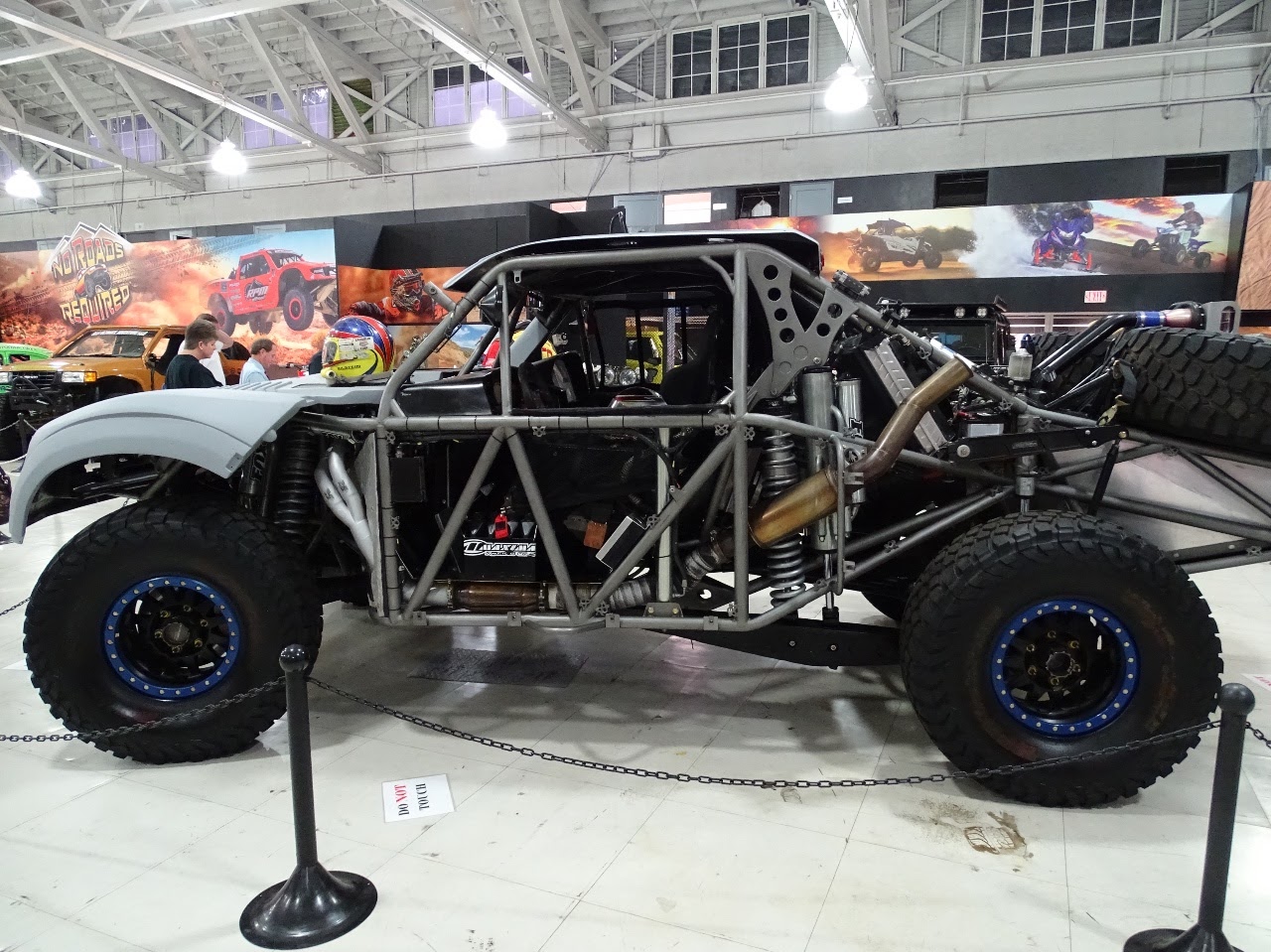 This truck was astonishing. And as a bonus, the guys in the red t-shirts are the race crew and support team for this vehicle.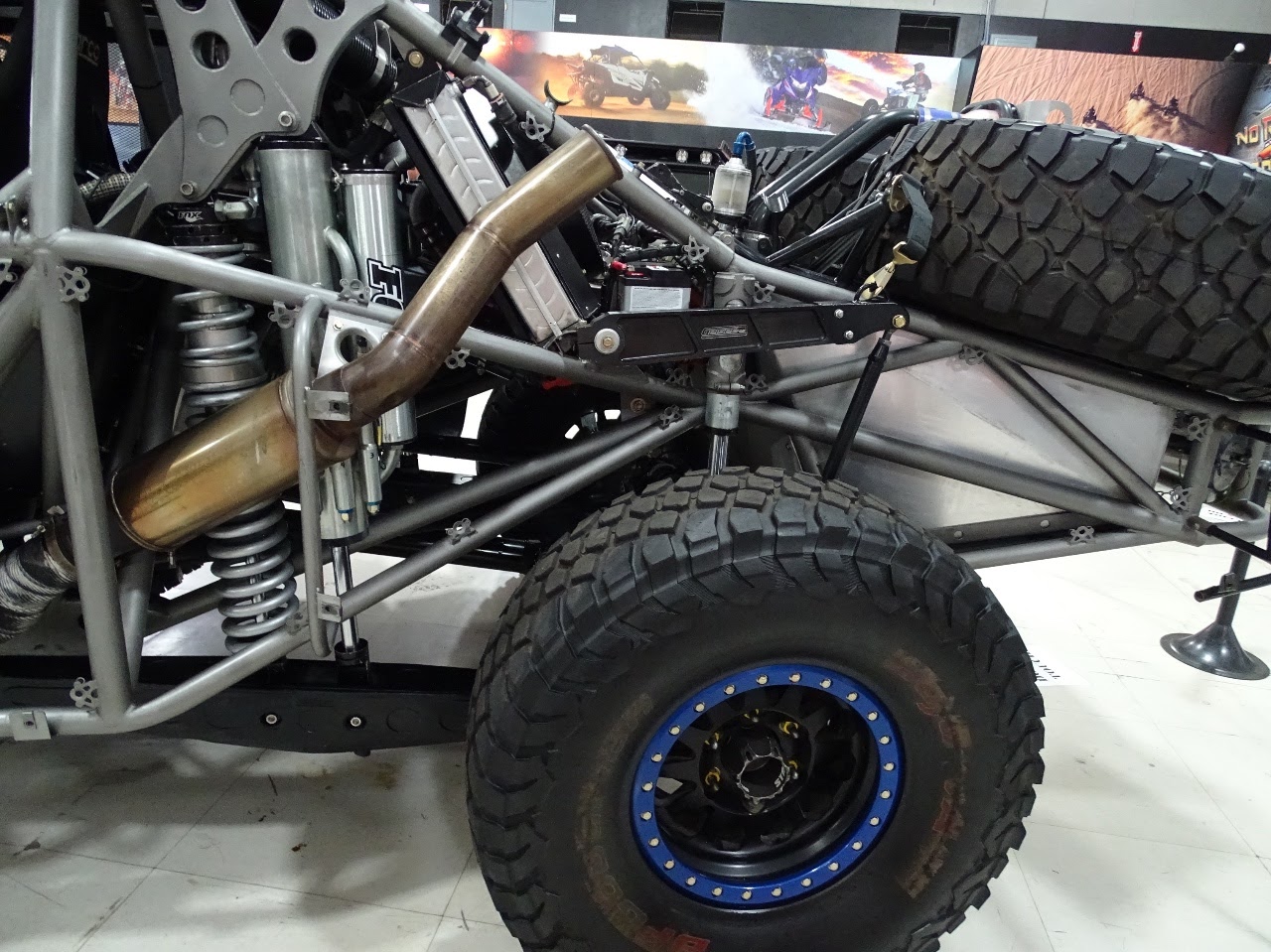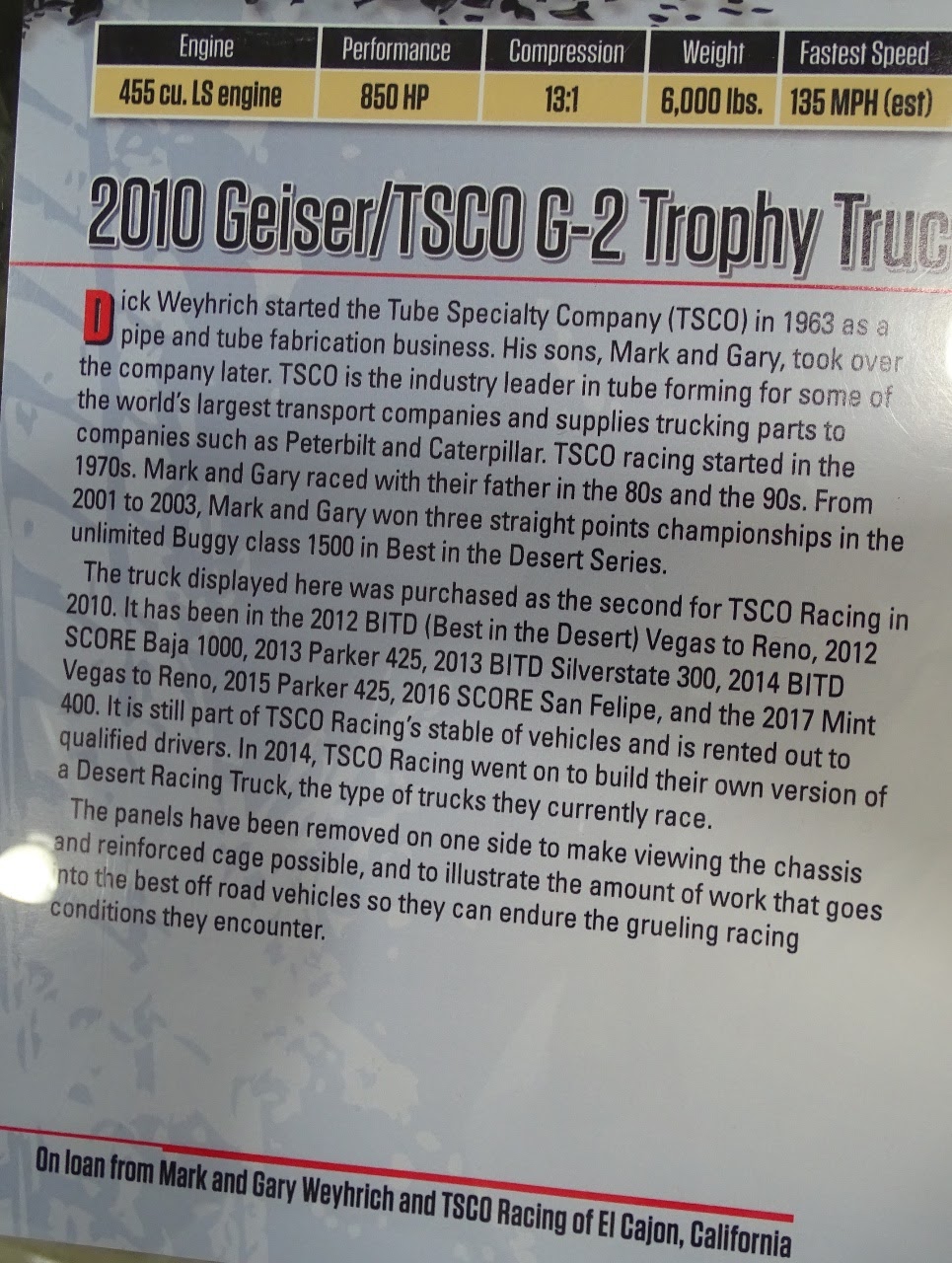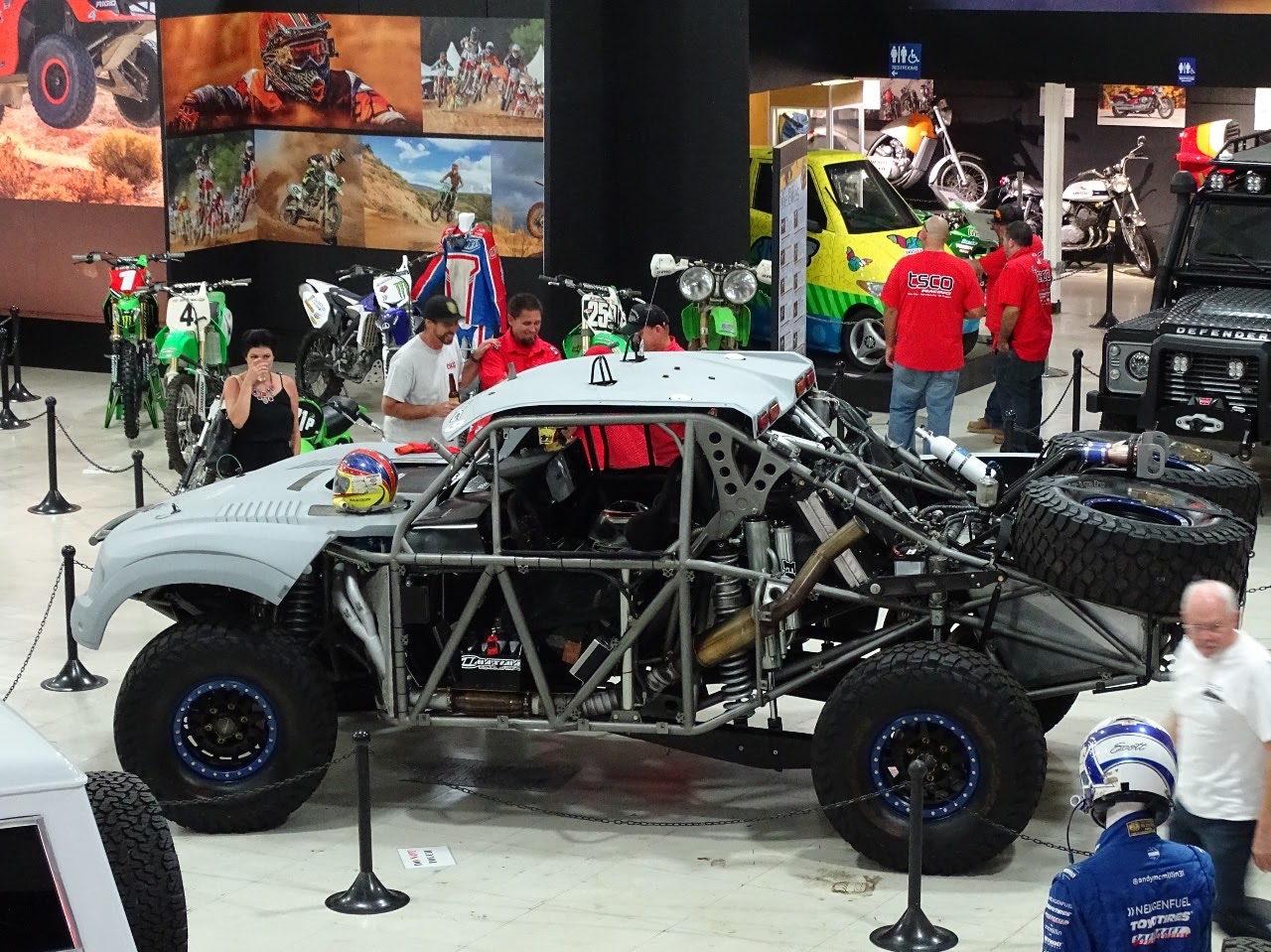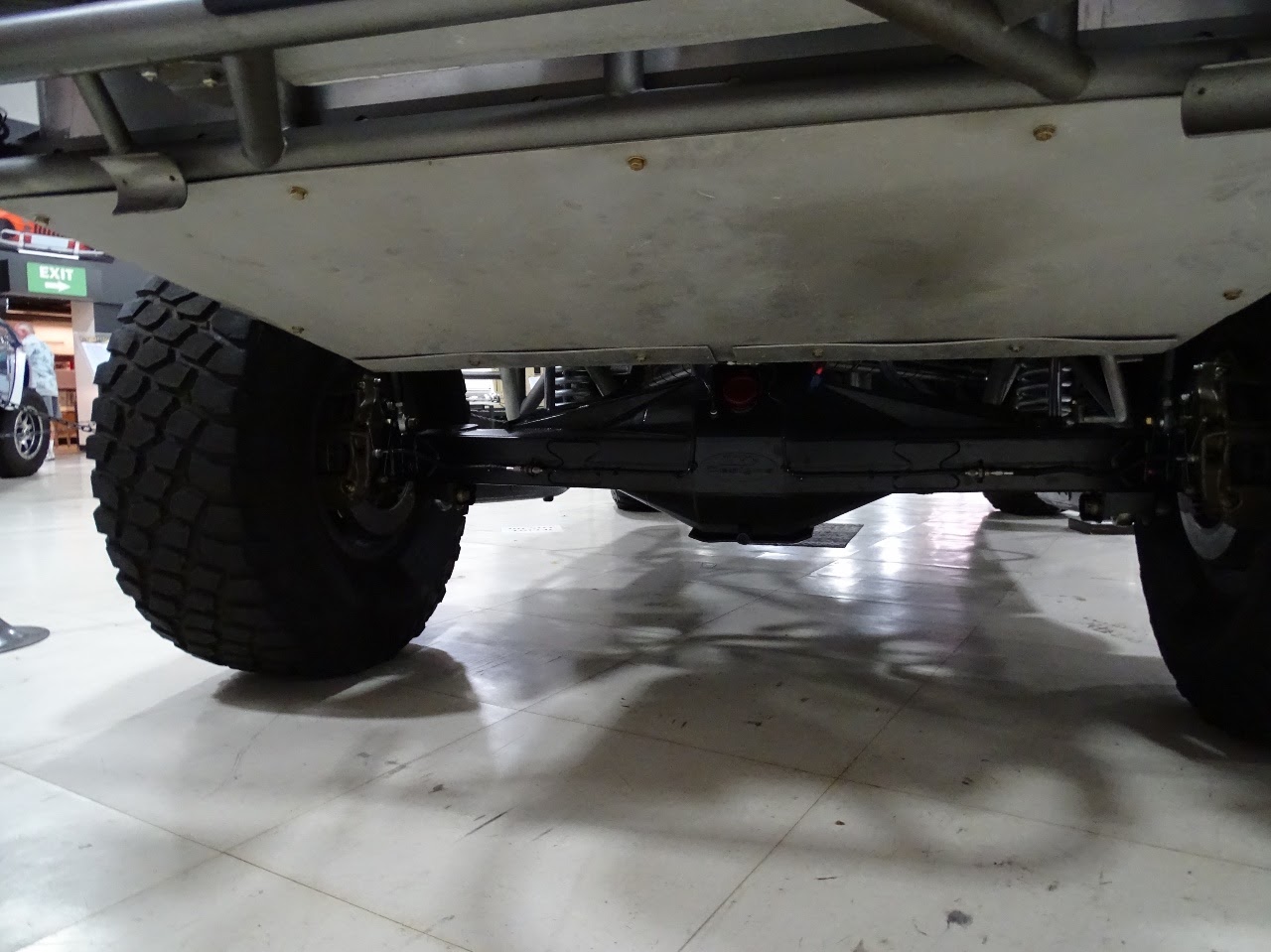 Do you prefer Rock Crawling? Utah? The Rubicon?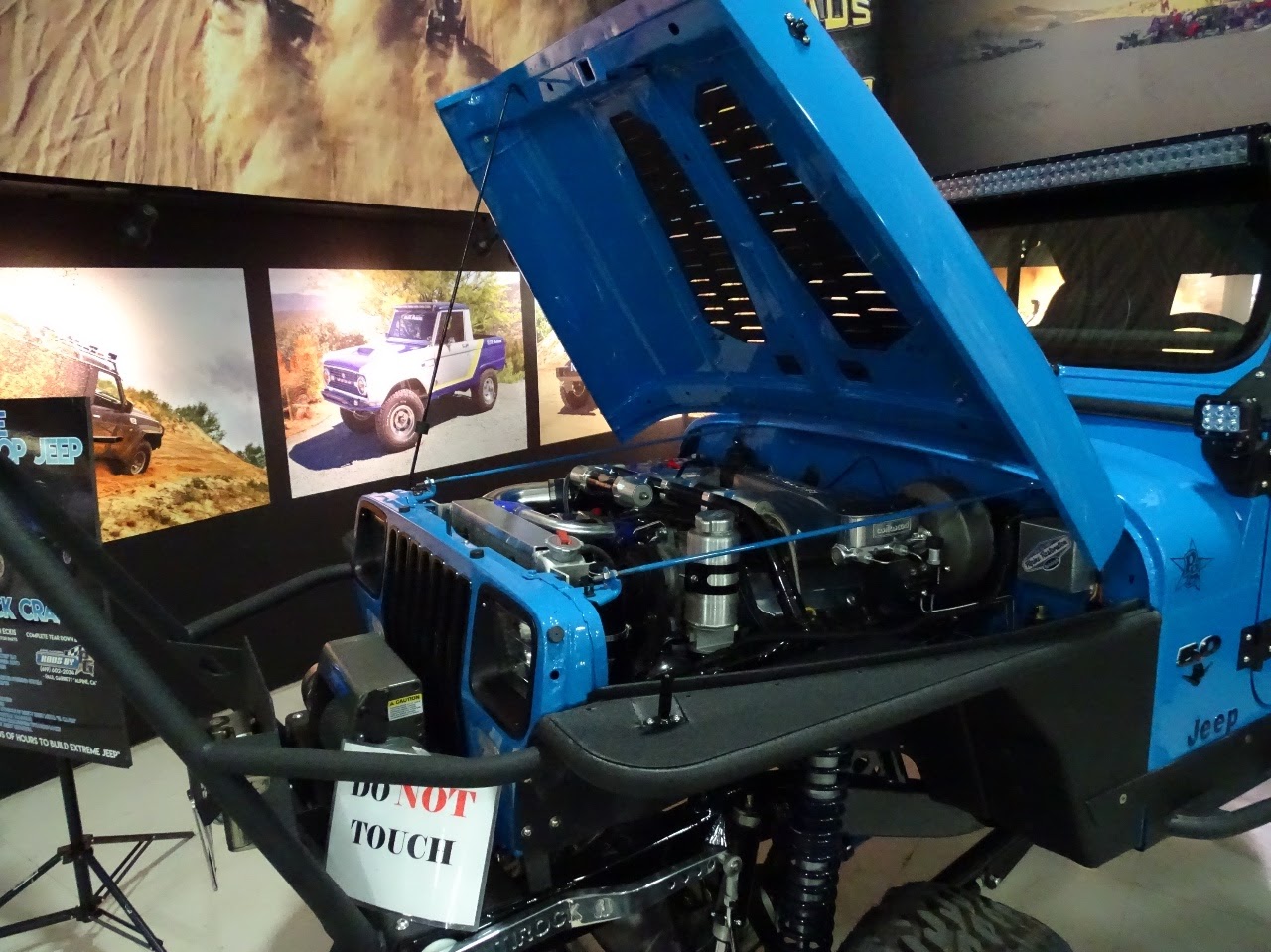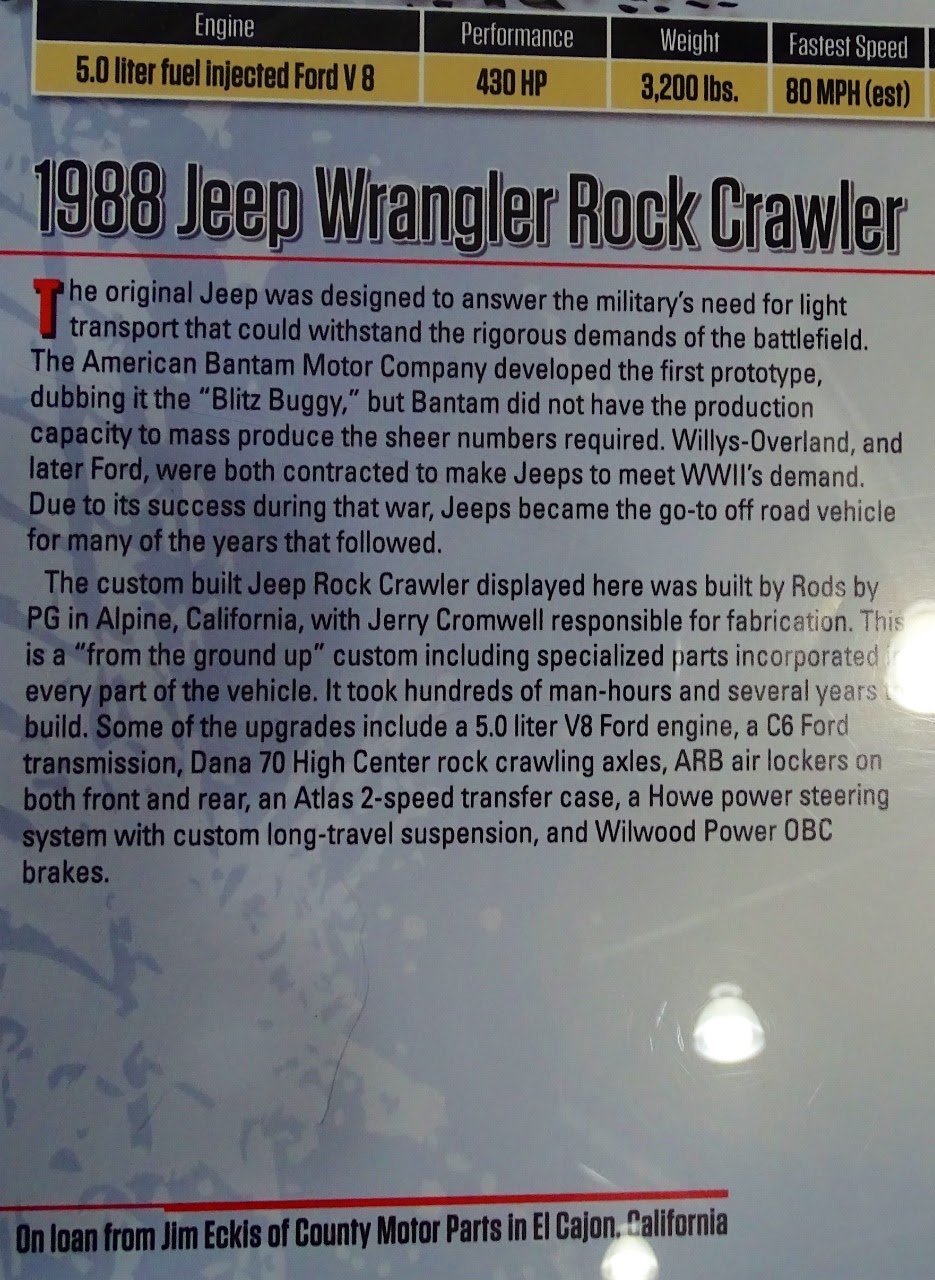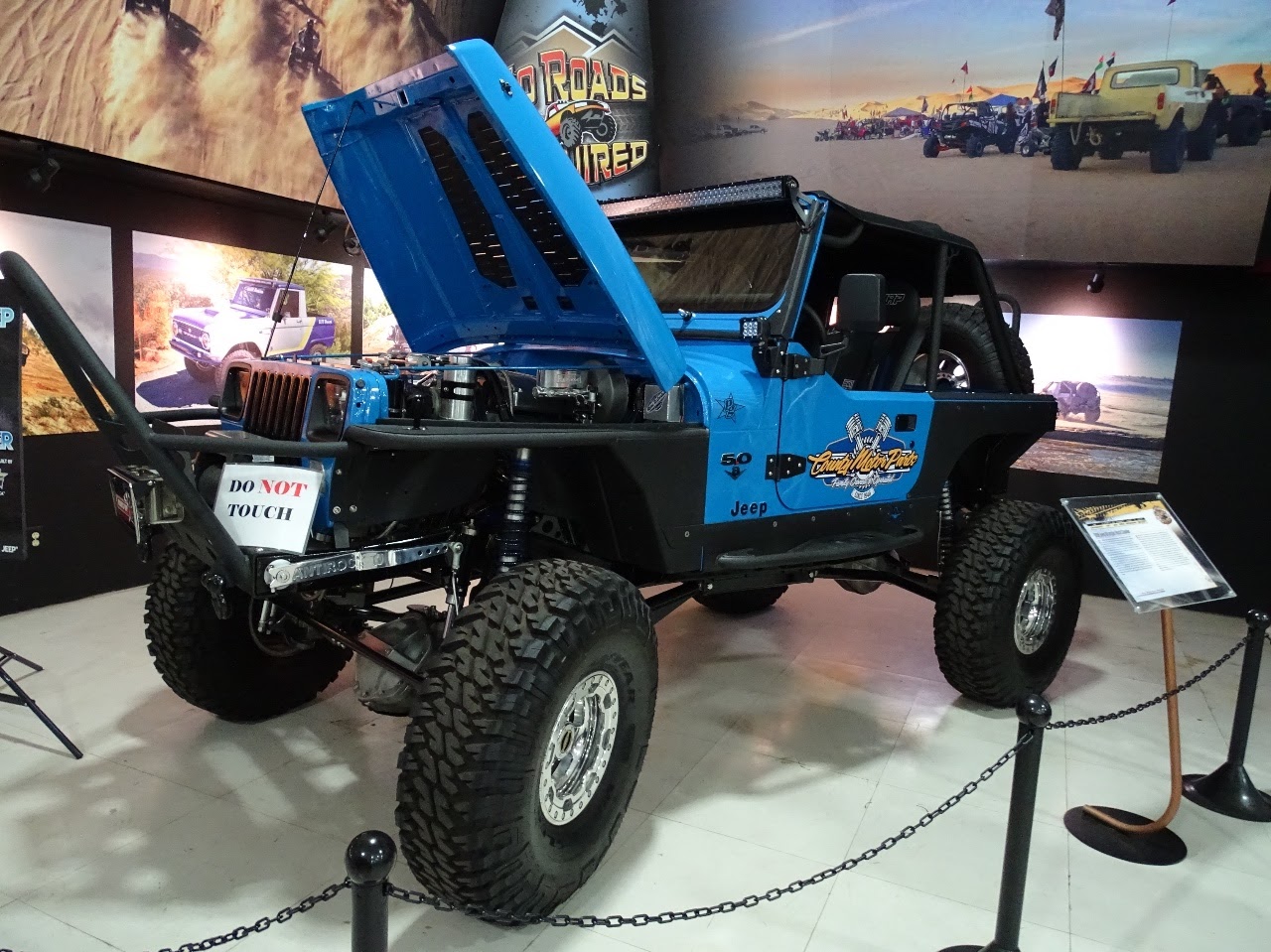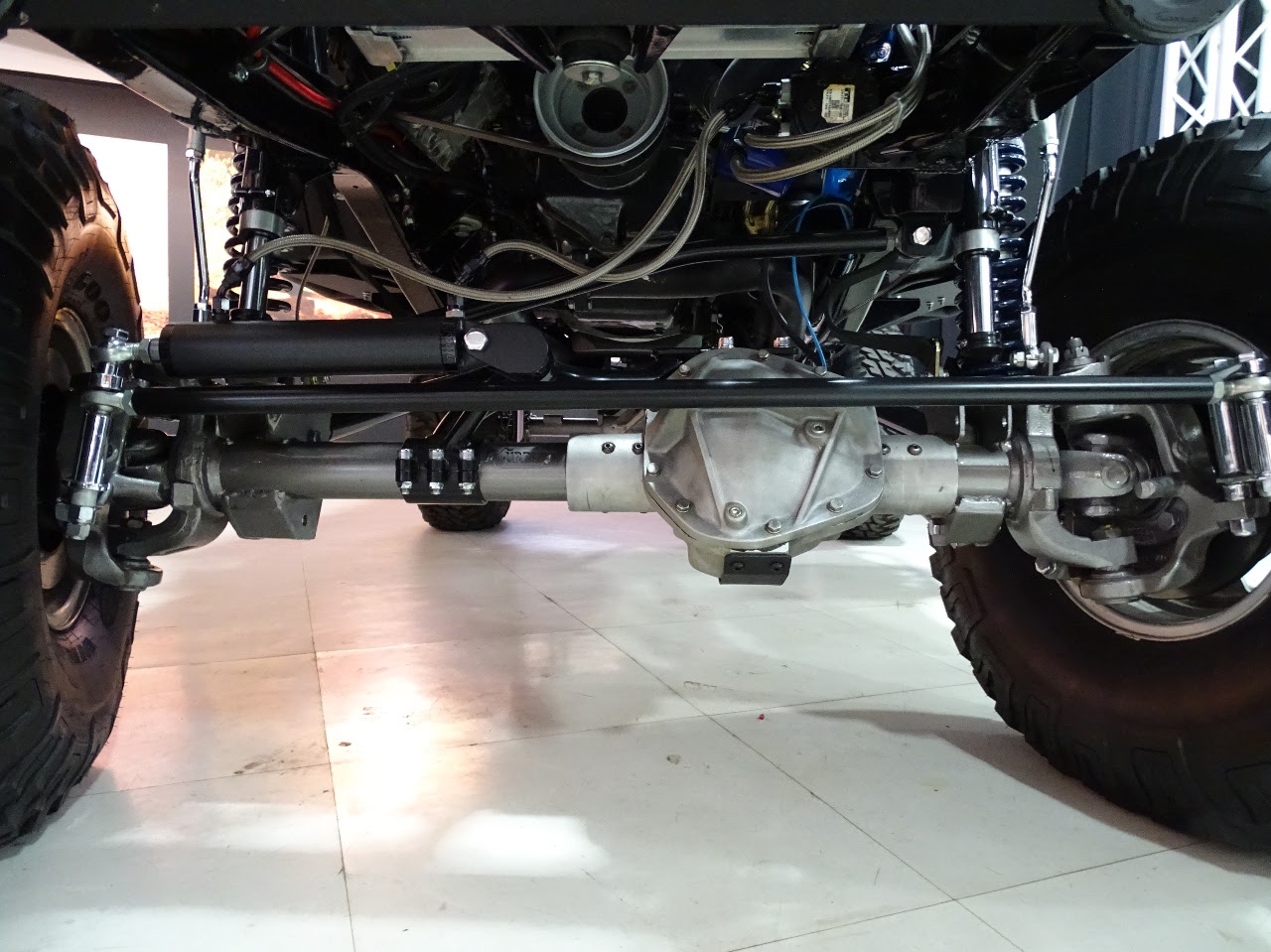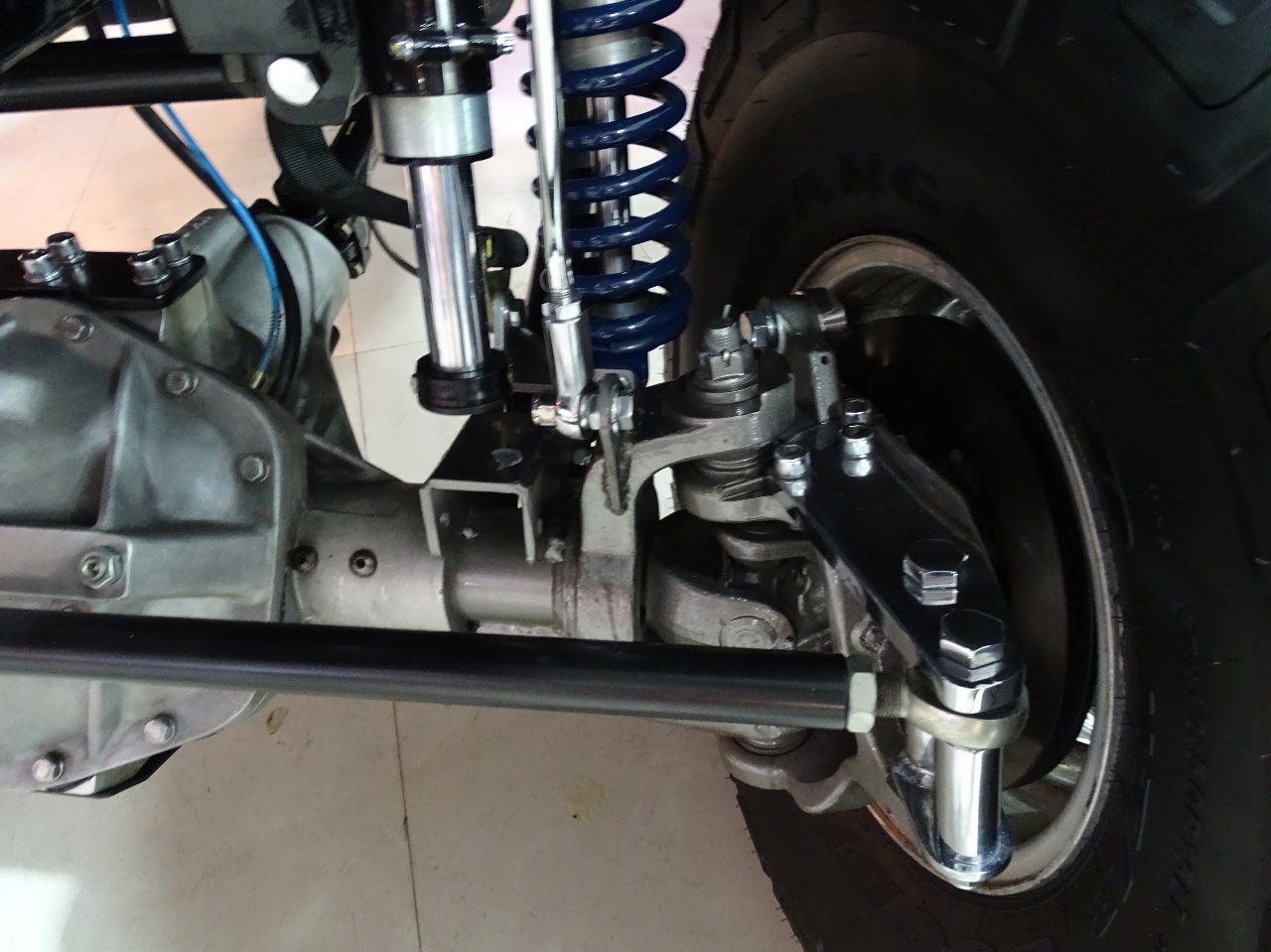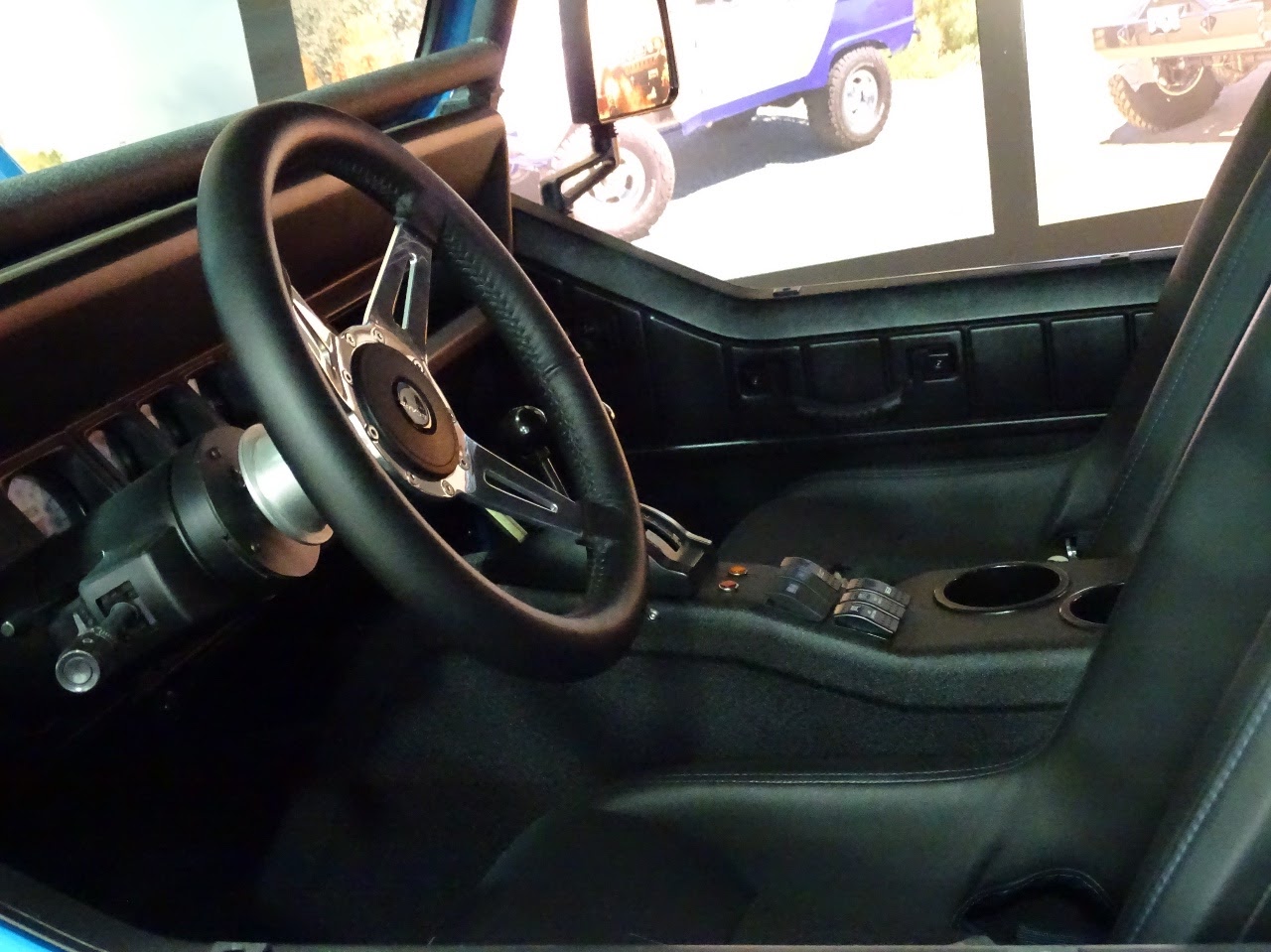 Or maybe you prefer just heavy duty off roading from the two kings of the business - Land Rover and Hummer.
This Defender is owned by a guy whose been to every continent; he even sank into a lake in Siberia while on an excursion, climbed out and got another Defender to finish the trip.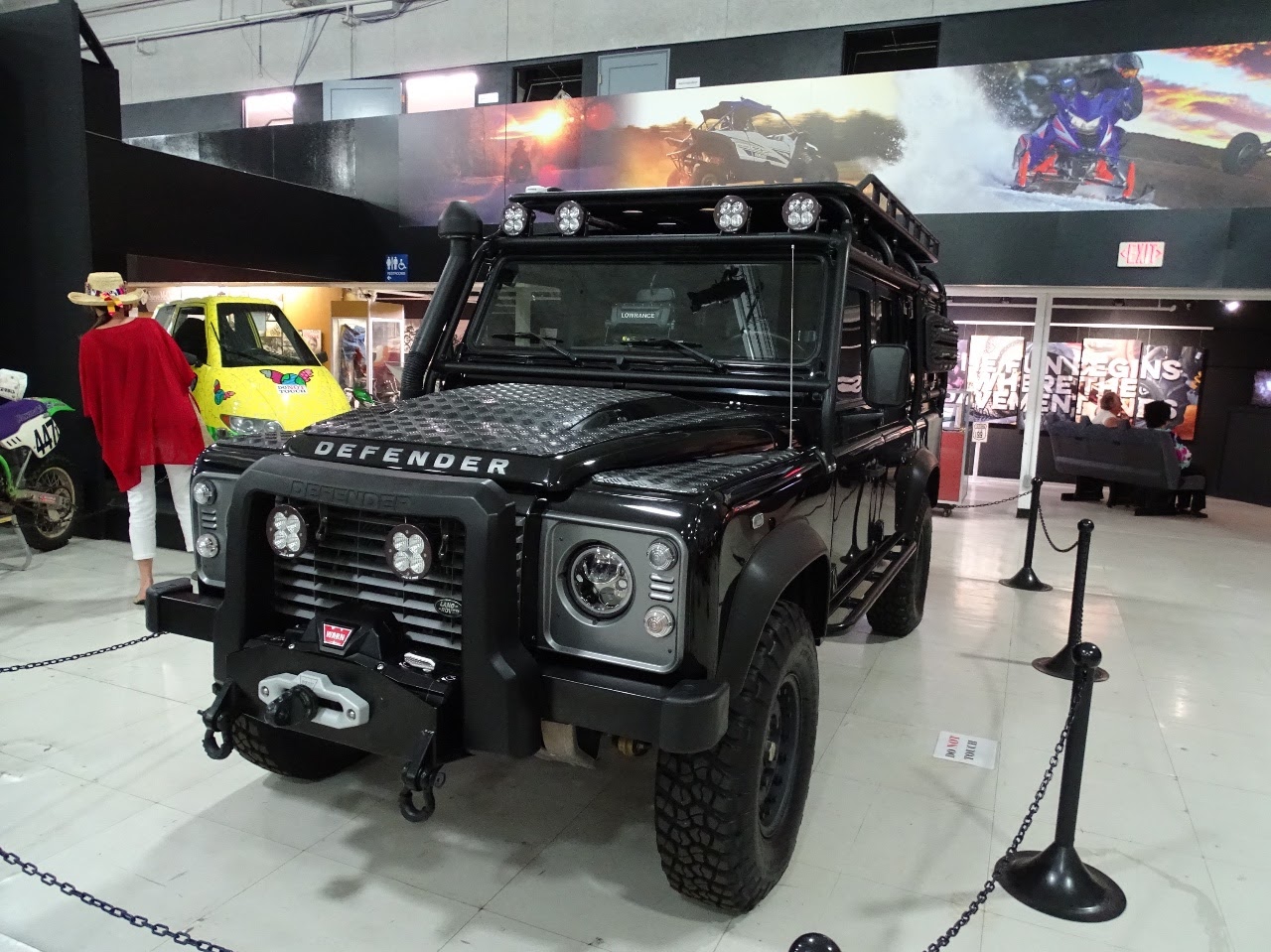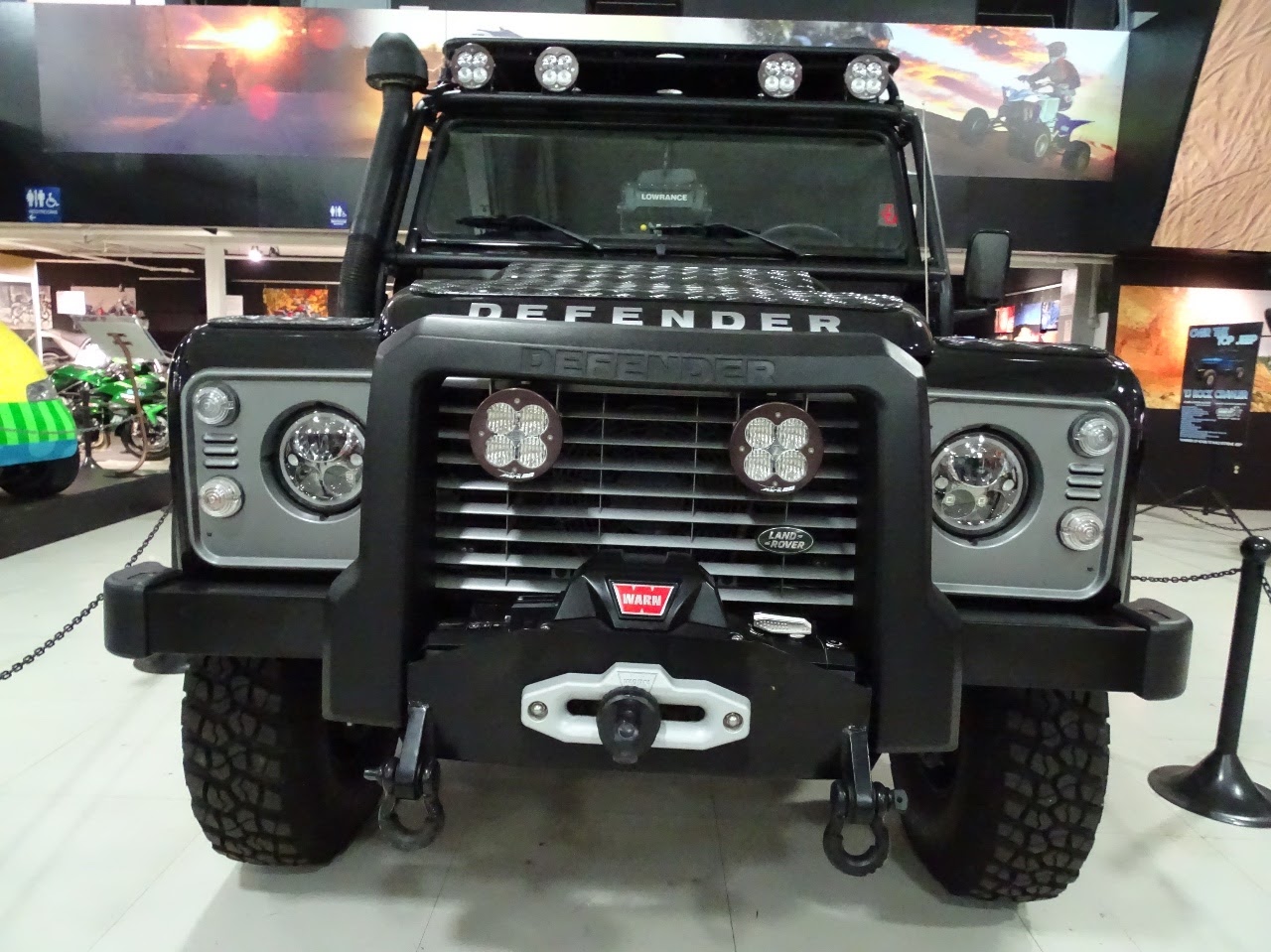 The Hummer is a fully prepped SWAT HQ vehicle with satellite radio and fax machine (state of the art, in the day ...)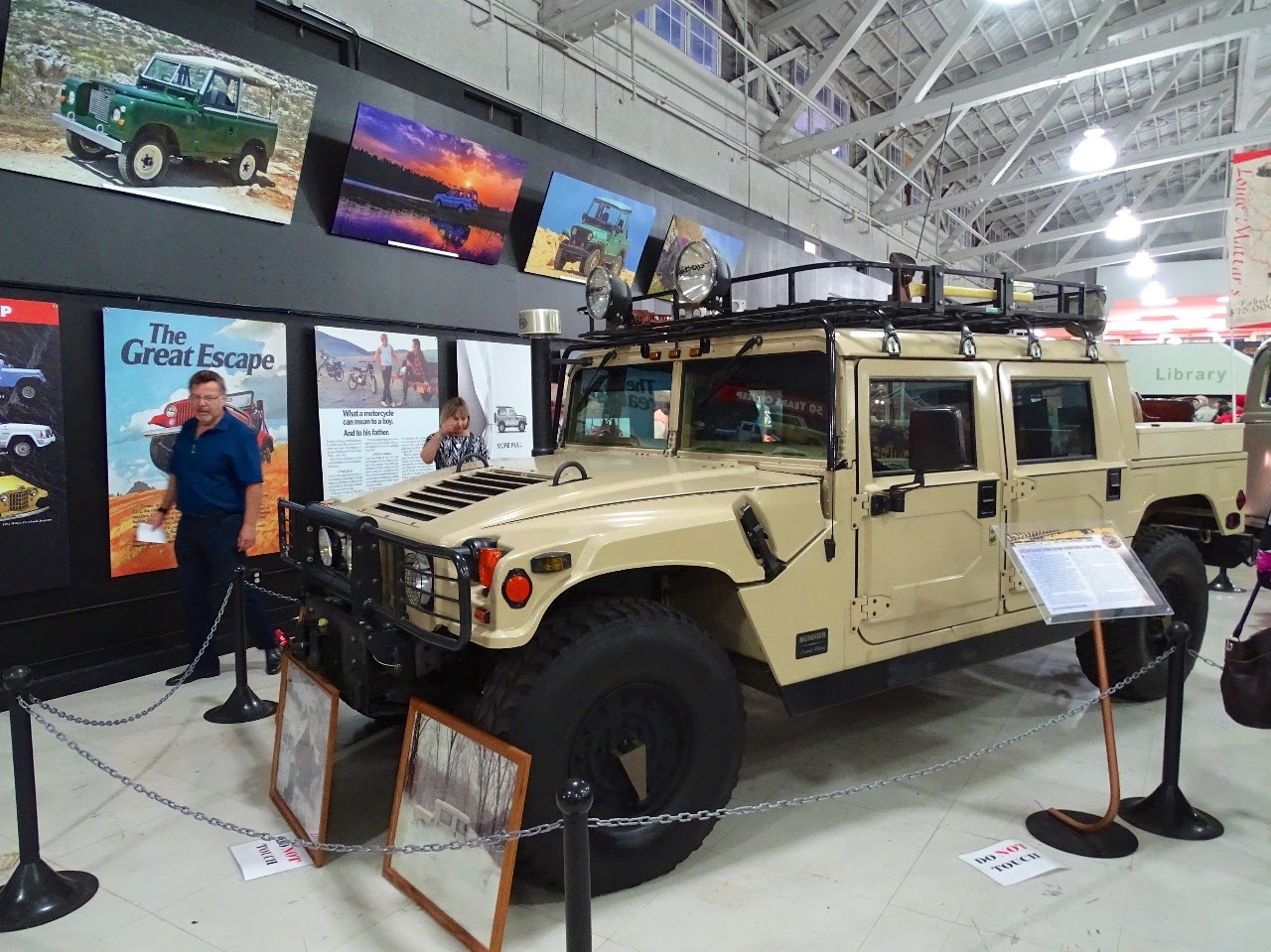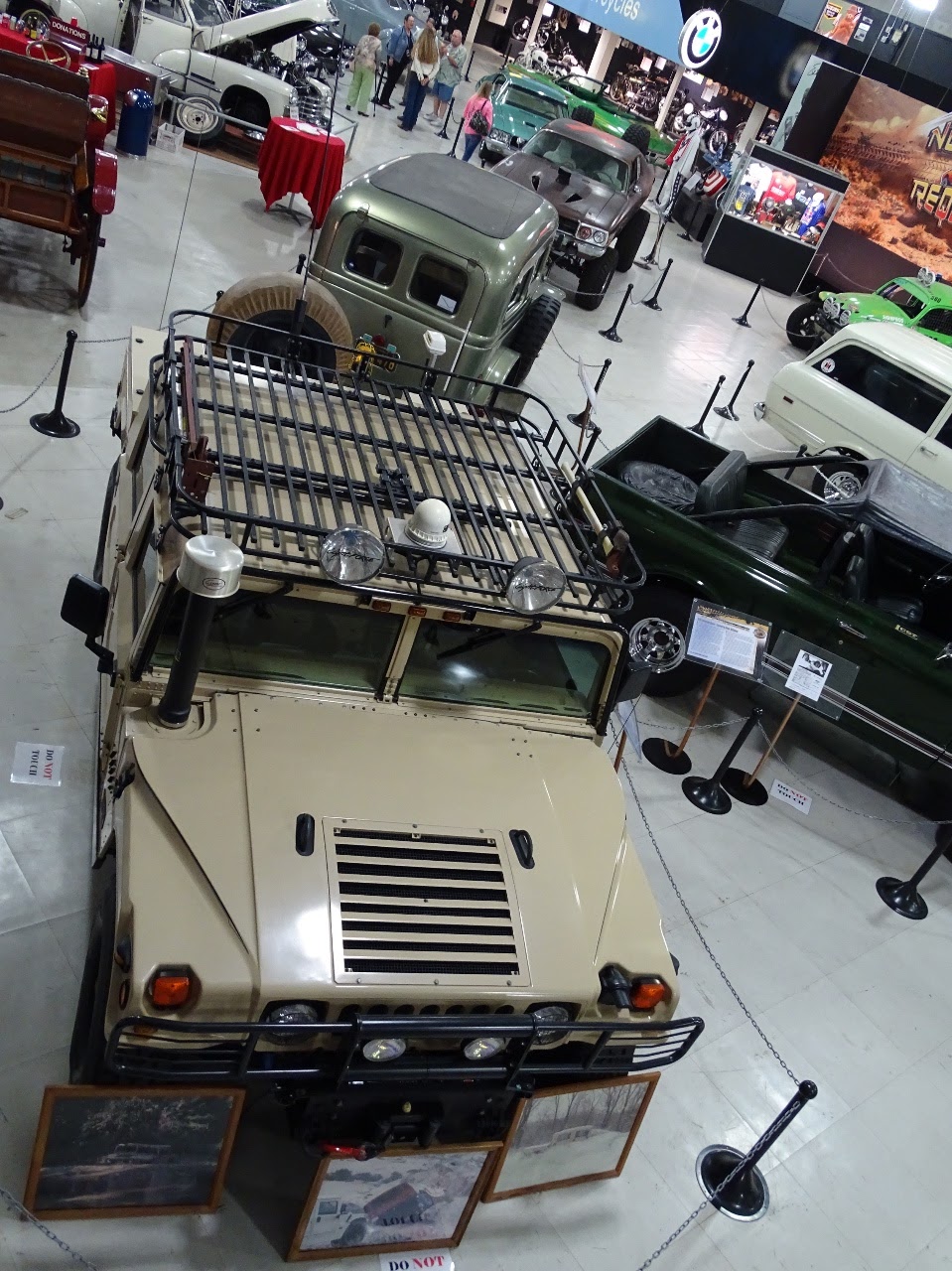 Here's an International Travelall - the Suburban competition of its day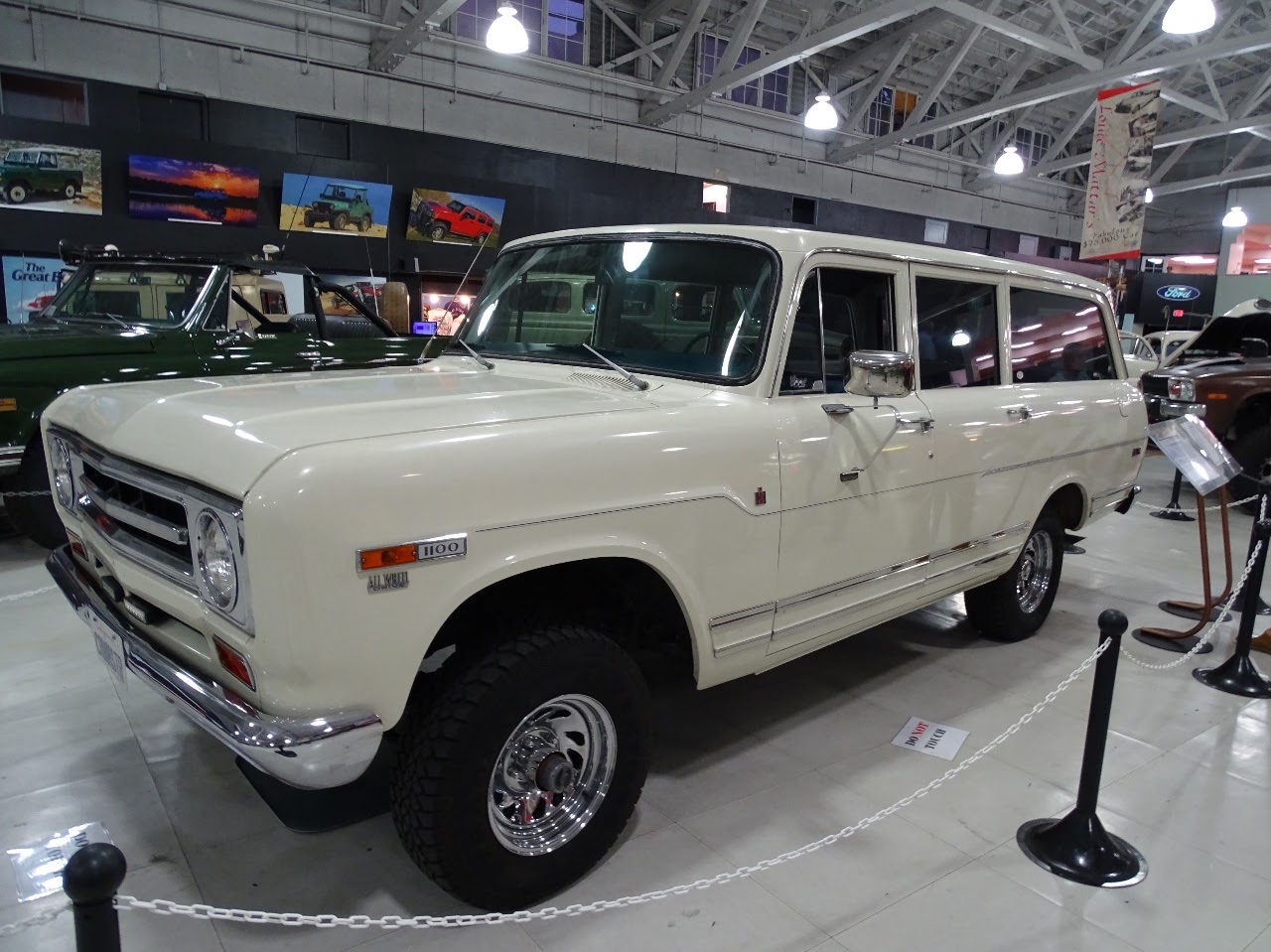 If you are a Dodge Power Wagon fan, this one's for you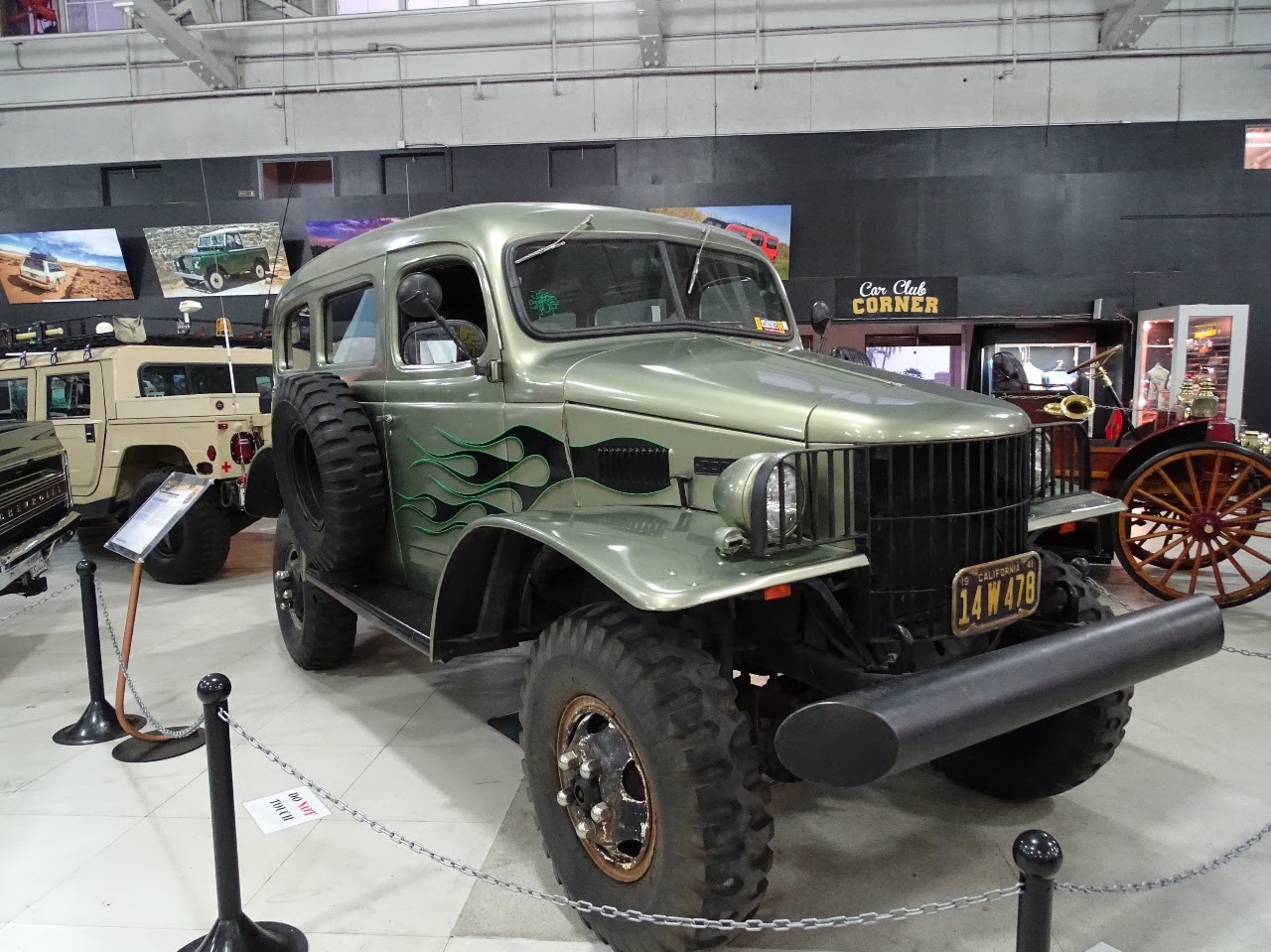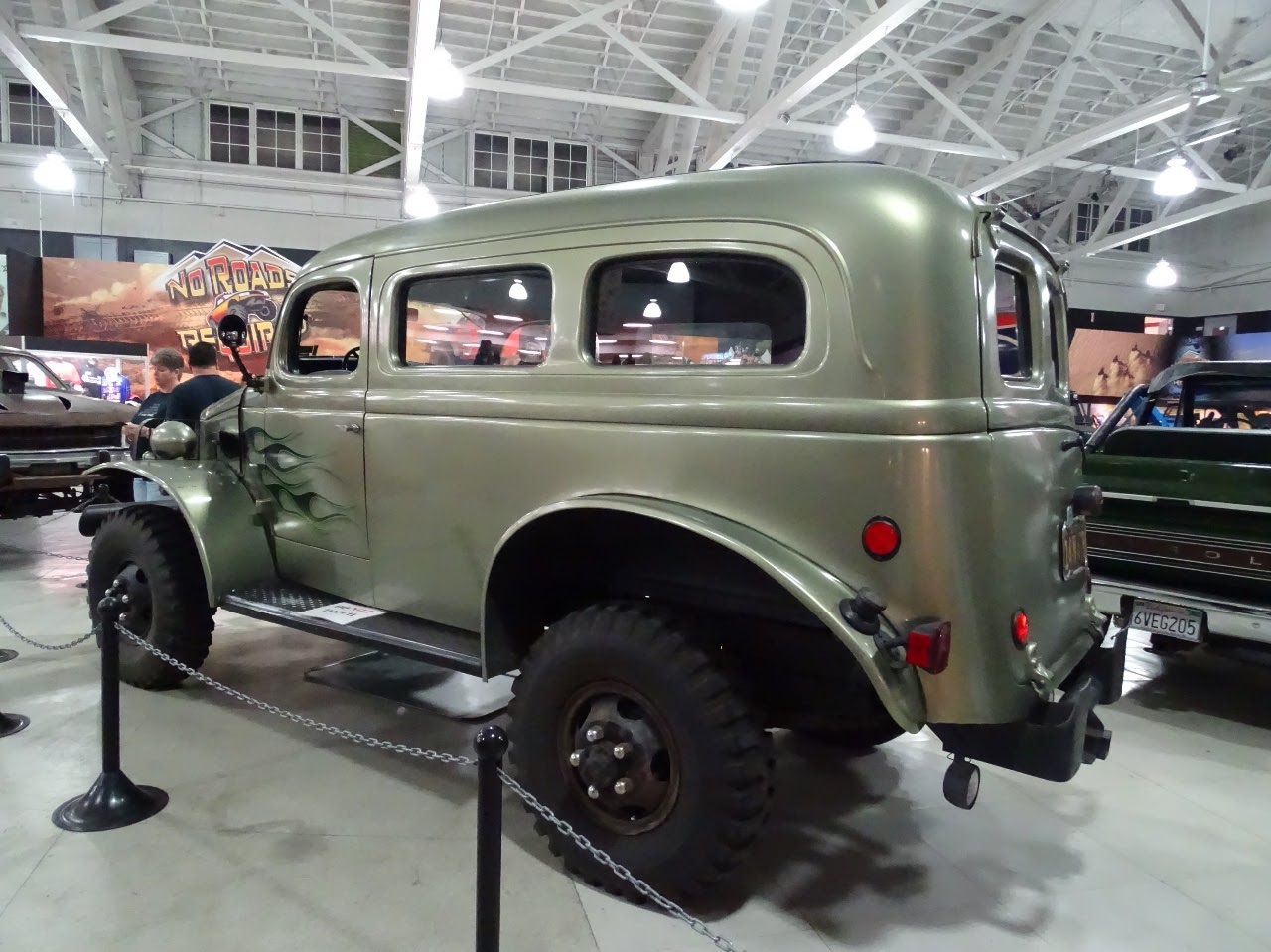 The flames were just for fun, says the owner.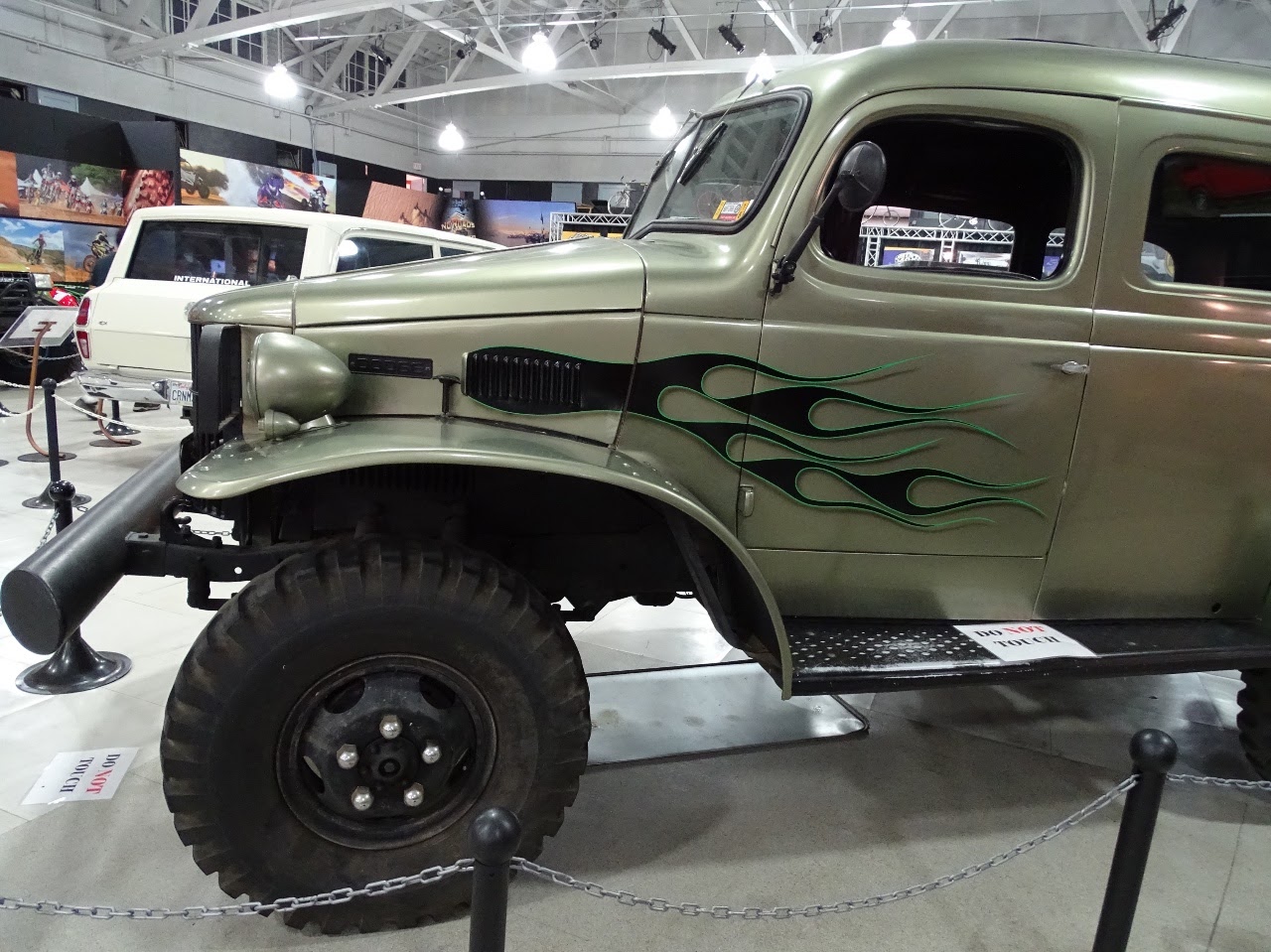 Chevrolet's early K5 Blazer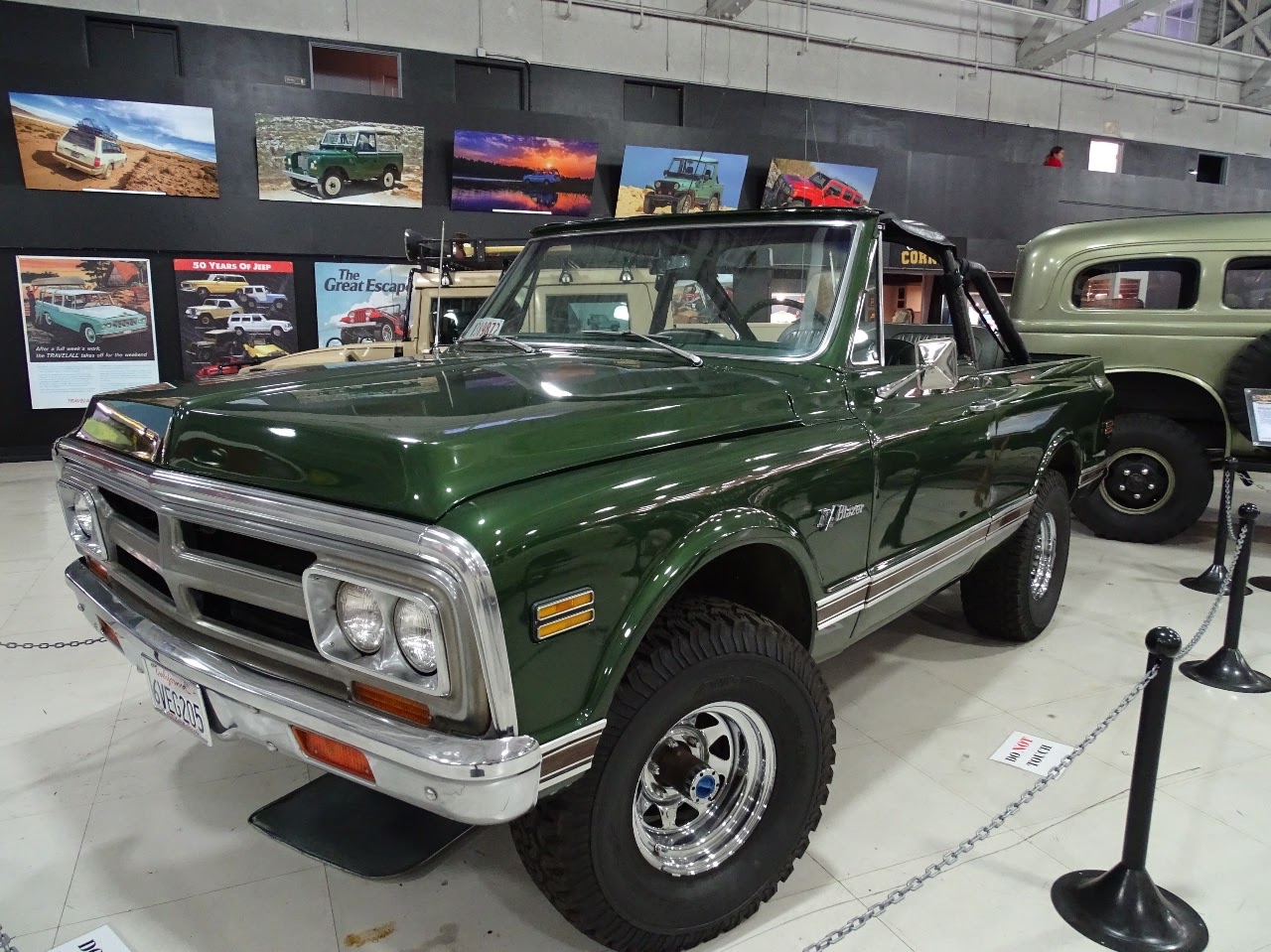 More posts:
<!tag blob=wf.addthis>