amanico
[JLC Moderator]
235562

John Glenn's Lecoultre " Lucky 13 " watch.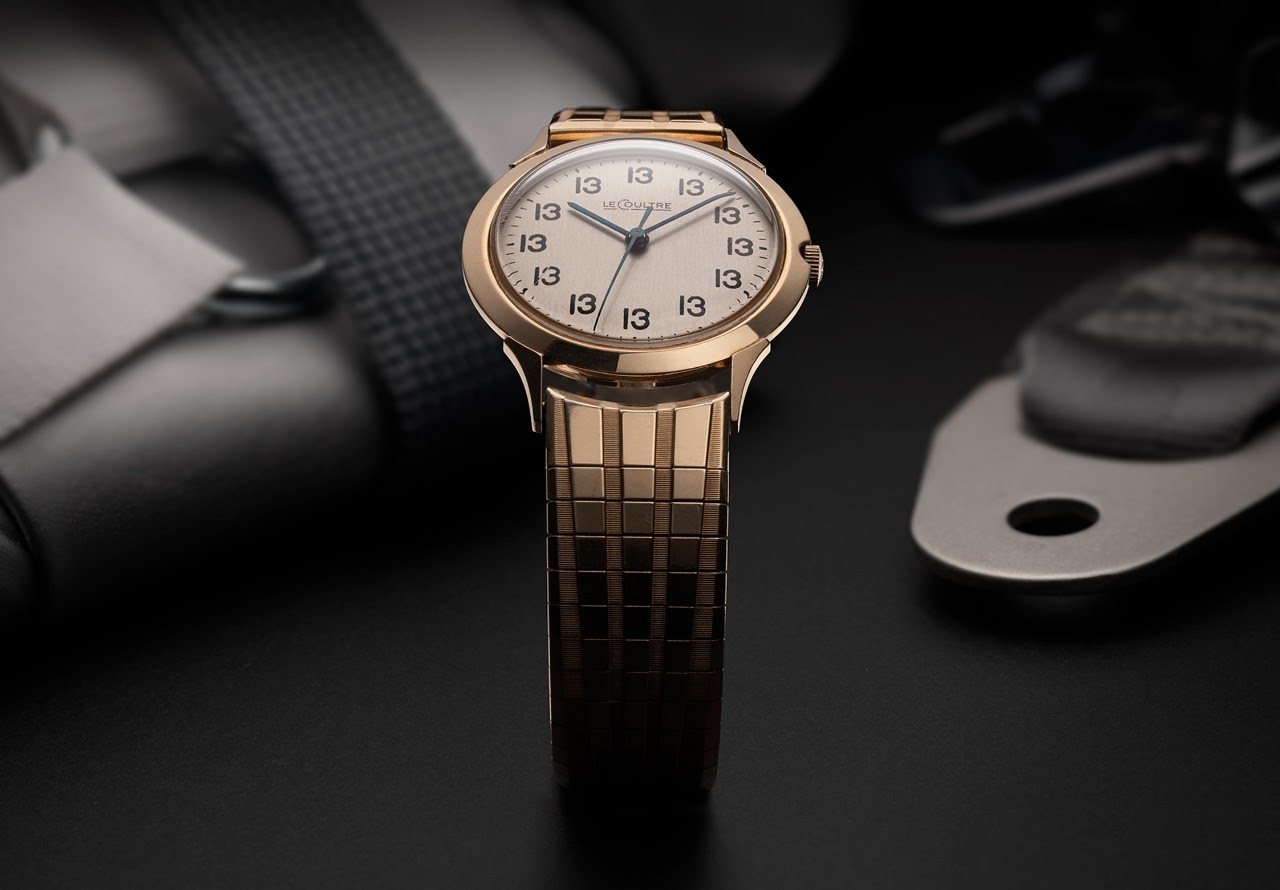 Here is the exact text from Phillips, who will auction this watch in December.
" The LeCoultre "Lucky 13" is a truly remarkable and unique watch presented by the Chicago Anti-Superstition Society to Lt. Colonel John H. Glenn Jr. to commemorate his historic achievement of becoming the first American astronaut to orbit the Earth. Featuring the number 13 at every hour marker, the watch celebrated the Friendship 7 spacecraft capsule used by Glenn for his Mercury- Atlas 6 mission. Friendship 7 was the 13th space capsule produced by McDonnell Aircraft Corp, and the 13s on the dial were used to illustrate the society's rejection of the number 13 as unlucky.
LeCoultre, "Lucky 13": A unique, historically important and unusual gold-filled time-only wristwatch with center seconds and "Lucky 13" dial, purchased by the consignor directly from the estate sale of Senator John H. Glenn, Jr. "
You got it right, you can be an astronaut and have the sense of humour. You can also have great taste in watches. Among the watches which traveled in space, it is a well known fact that Rolex with the GMT MASTER, and Omega with the Speedmaster, were present.
It is much less known that some Astronauts wore LeCoultre watches, especially one, worn by Alan Shepard, Wally Schirra and... John Glenn, but it is not sure they wore it during their space missions. Jeff " Onthedash " did a great investigation job on that matter. The story says that reading the time on 24 hours was so hard that the astronauts decided to not wear this watch during their space travels.
Here is the watch Jeff found one year ago. Credit picture: Jeff.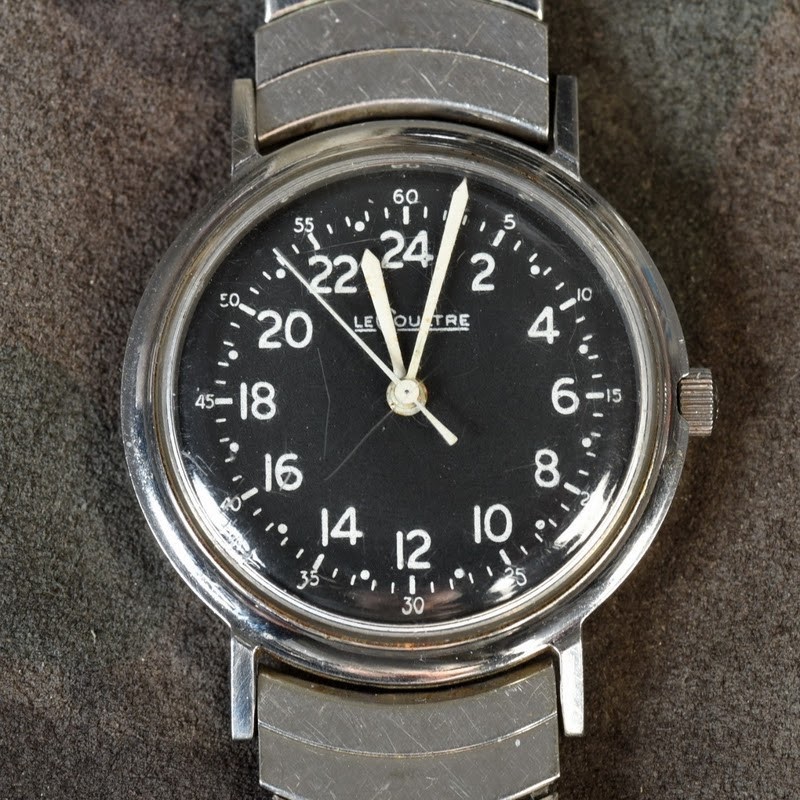 Back to the watch which will soon be auctioned, it is a ref 3027 with its " lucky 13 " dial; awarded to John Glenn on... The 13th of October, which was a... Friday.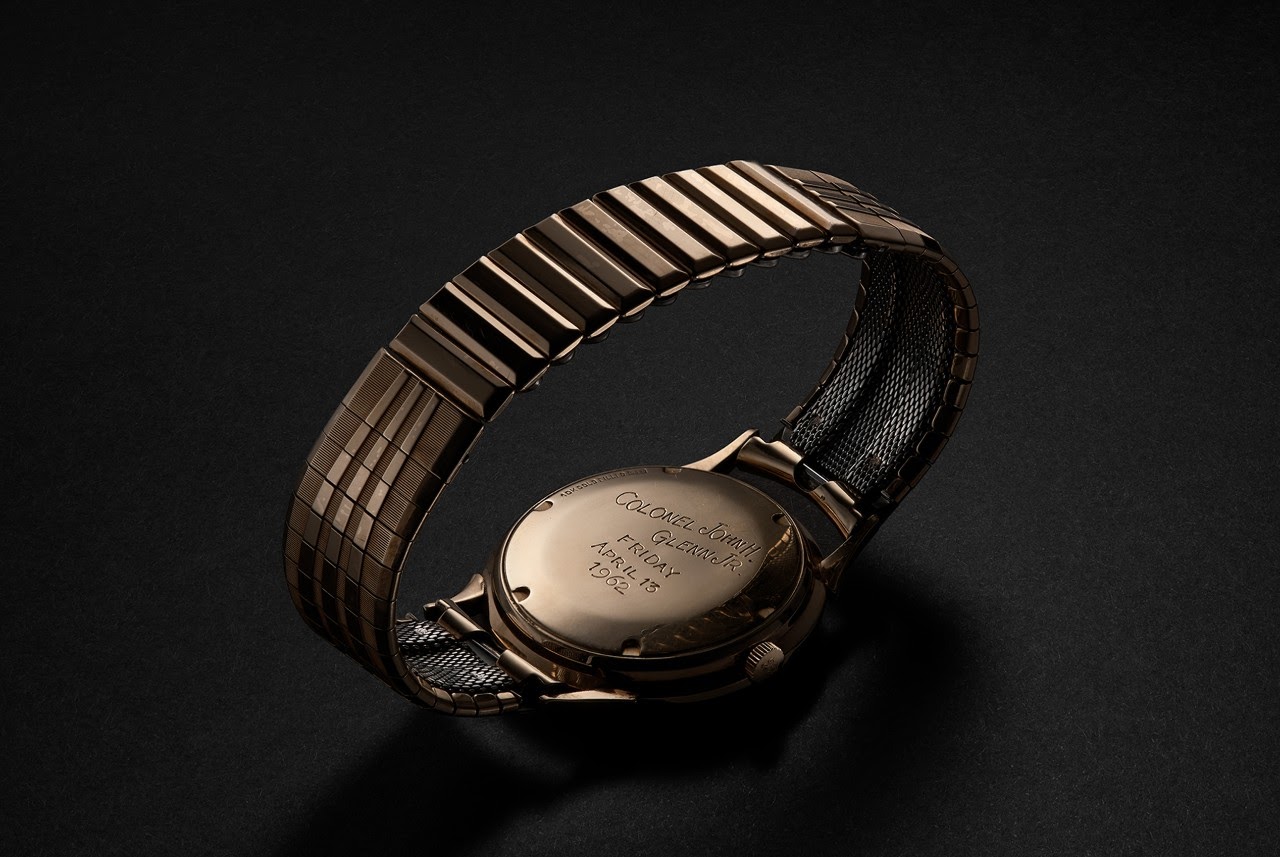 It is a 33 mm 10K Gold Filled case, with a screw-in case back, protecting the Cal K 831 CW, the same movement than in the Astronauts' Lecoultre watches mentioned above and in the Lecoultre Quartermaster, ref 2405. Which means that it reads to the time on 24 hours, not 12 as any classic watch. But I have been told by the Manufacture that despite its 24 hours movement, this watch reads the time on 12 hours.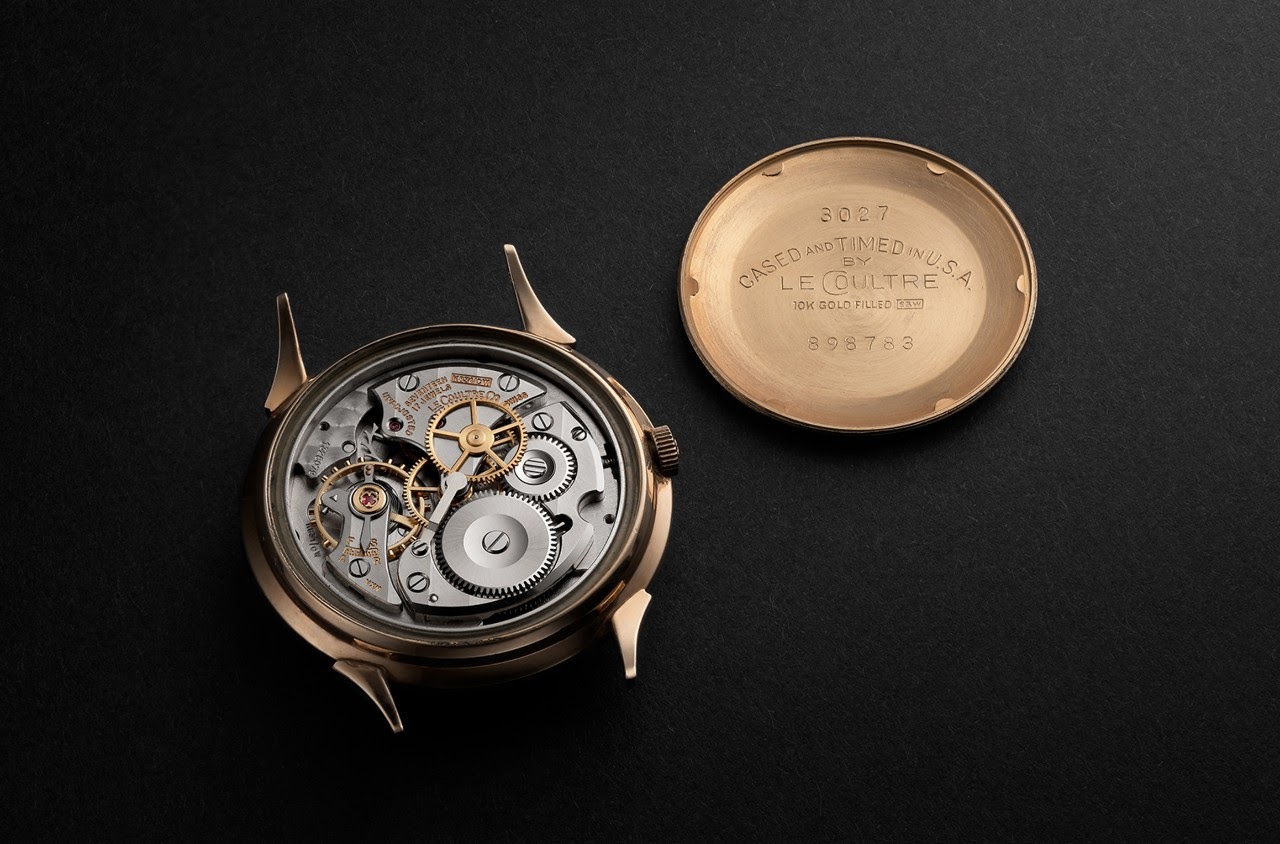 Most probably unique, this watch with History AND a funny story!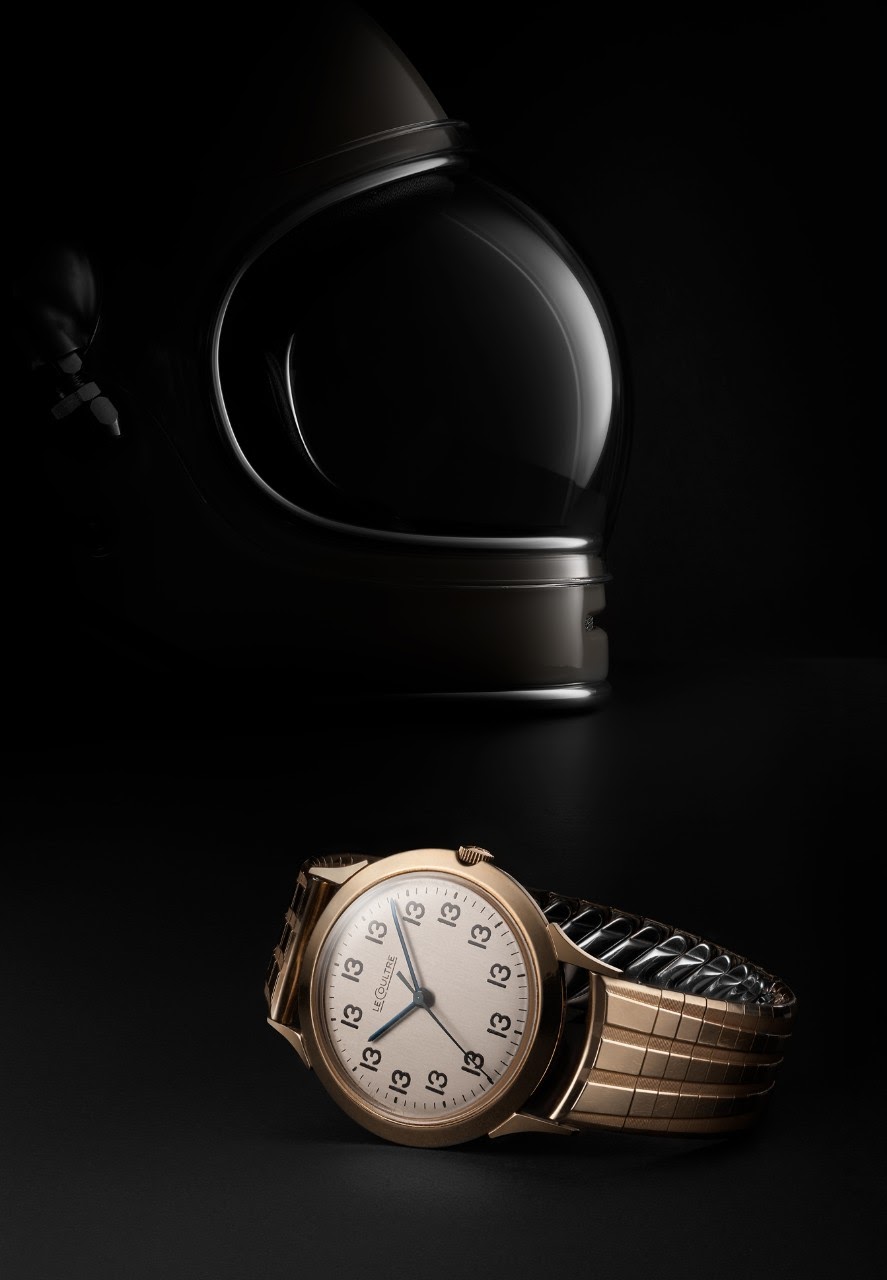 What about a video capturing the moment, which I encourage you to look at:
Best,
Nicolas
More posts: