hoseachandra
422

My first Alarm watch - IWC GST 3537
First of all, thanks for all your input especially on JLC forum. Learned a lot, and really help me to decide.
After pondering hundreds of Chrono24 and Ebay listings, i pulled a trigger to the IWC GST ref 3537 in titanium. Originally i was looking for a JLC Memovox E875, a Memovox Reveil, or AMVOX1. Nothing went smooth. The E875 is very difficult to find in very good condition, and because of the more than 40 years age, it will soon need factory service, which JLC has informed me that it would cost at least USD 1800. Coupled with 28% import tax here, the total cost is really difficult to justify. The Reveil , i m still not convince with the sub-optimal legibility; the watch looks a bit bland with monotone silver dial, all polished case and thickness 14 mm. The AMVOX is too pricey considering the tax import, and the 42 mm x 14.5 mm size is bordering too large for my small wrist. Also, some sellers in the Germany and Italy, refuse to ship to Indonesia.
After almost lost of hope, behold, i found that IWC also make alarm watch with JLC Caliber 916. I always like the IWC design in 1990 - 2000s, and combined with the useful alarm from JLC caliber, Its just perfect and quite rare too.. I am very excited, to the point i'm wondering why took me so long to get an alarm watch, which more useful in my daily routine, than a chrono or GMT. I got a very good deal, in near-mint condition, full set box and papers of year 2000.
So here are the pros and cons IMHO :
Pros:
1. Excellent legibility and build quality, as you'd expect from IWC. Deep, matte black with stark white hands and red alarm hands. Beautiful "International Watch Company" script, tritium on hands and markers which start to aging nicely.
2. Perfect size 40 mm (39.7 exactly), thickness 13.3 mm. Combined with brushed titanium case, the watch looks smaller and thinner and the 40 mm Memovox reveil with thickness 14 mm. Kudos for IWC to be able to make thinner watch in sporty style, than the memovox in dressy style.
3. Big, grippy crowns , make easy usage even on the wrist. The alarm crown has nice "bell" engraving, and the time crown is screwed down. The bracelet , as usual for IWC, has quick resizing system allows for perfect fit.
4. Very good value for money, with proven and reliable JLC caliber.
Cons :
1. The biggest disappointment is the 30 meter WR. With sporty look, screwed in caseback, screwed down crown, its hard to believe that the rating is 30 meter. The JLC memovox reveil, with dressy style, no screwed in caseback, no screwed down crown, can manage 50 meter WR. Either IWC is just too lazy, or their rating is different (some says that a 6 bar/60 meter WR of IWC Pilot is equal with 100 mtr WR on other brands). Which means, 30 meter WR watch can really submerged in 30 meter water. I don't know....
2. The endlink has a shape that is rigid and can not bend to much. So the lug to lug measurement it almost 50 mm, which is large for a 40 mm watch. If the case diameter is 42 mm like the Aquatimer of the same era, it definitely will not fit on my wrist. For you with wrist size smaller than 16 mm, i suggest you try it first.
3. The alarm sound, while very loud and long ( about 18-20 seconds), because it use old system (just like all caliber 916) which the hammer strike a post welded on the caseback. the sound is more like "buzzing" or "cricket". The caliber 918 in Memovox reveil use a gong, produced a "school bell" ring.
As for the steel vs titanium, is highly subjective. I prefer the look of SS, but the lightness of titanium is very comfortable, especially on sport watch. And AFAIK, IWC's titanium is one of the best in industry. They are one of the pioneers for using titanium in watches.
All being said, i still want to add a "school bell" Memovox to my collection, preferably the blue dial, as i think the silver dial is a bit too bland and the contrast is not suitable for my aging eyes.
Without further ado, here are the pictures.
Thanks for read. Cheers.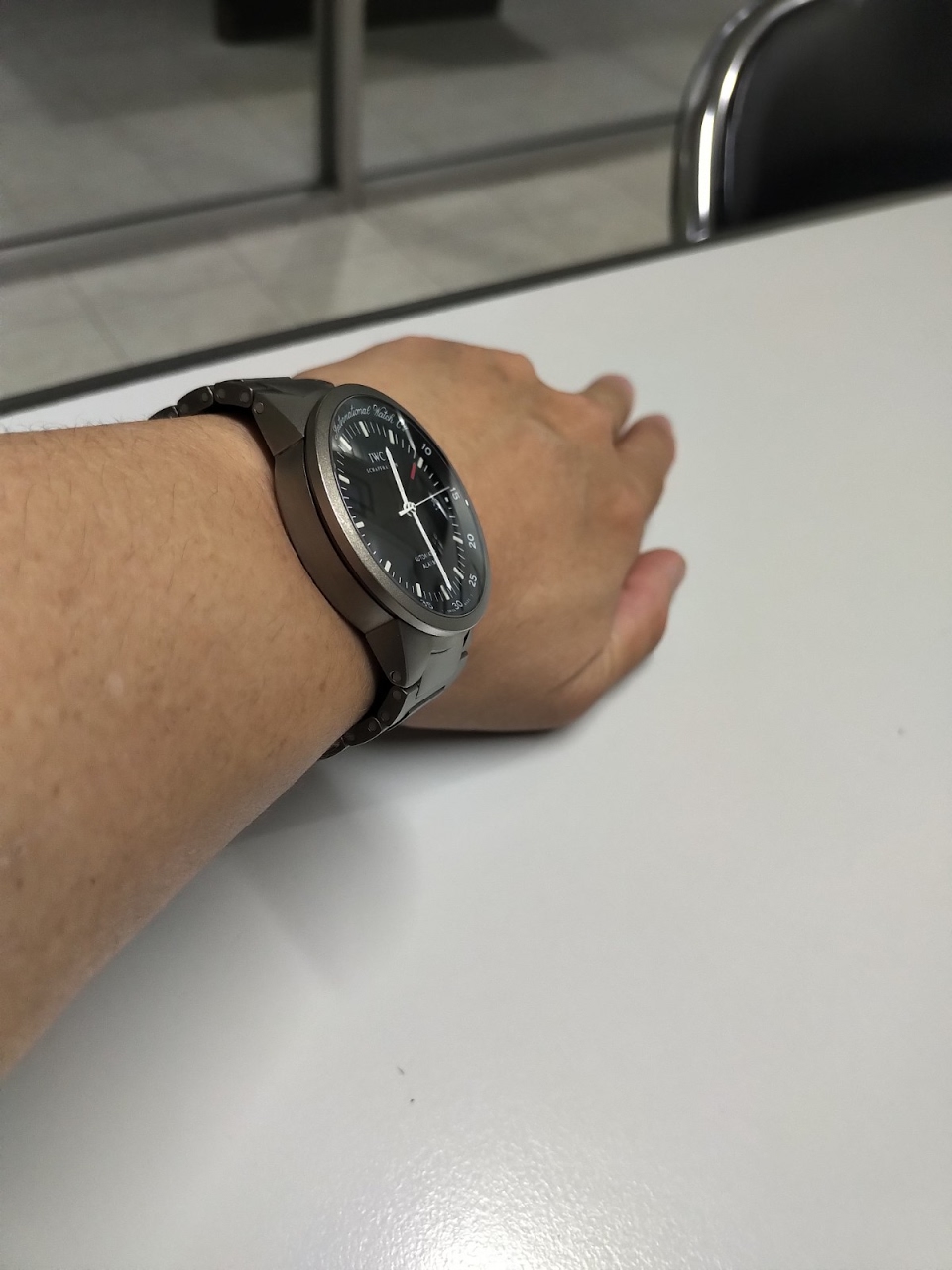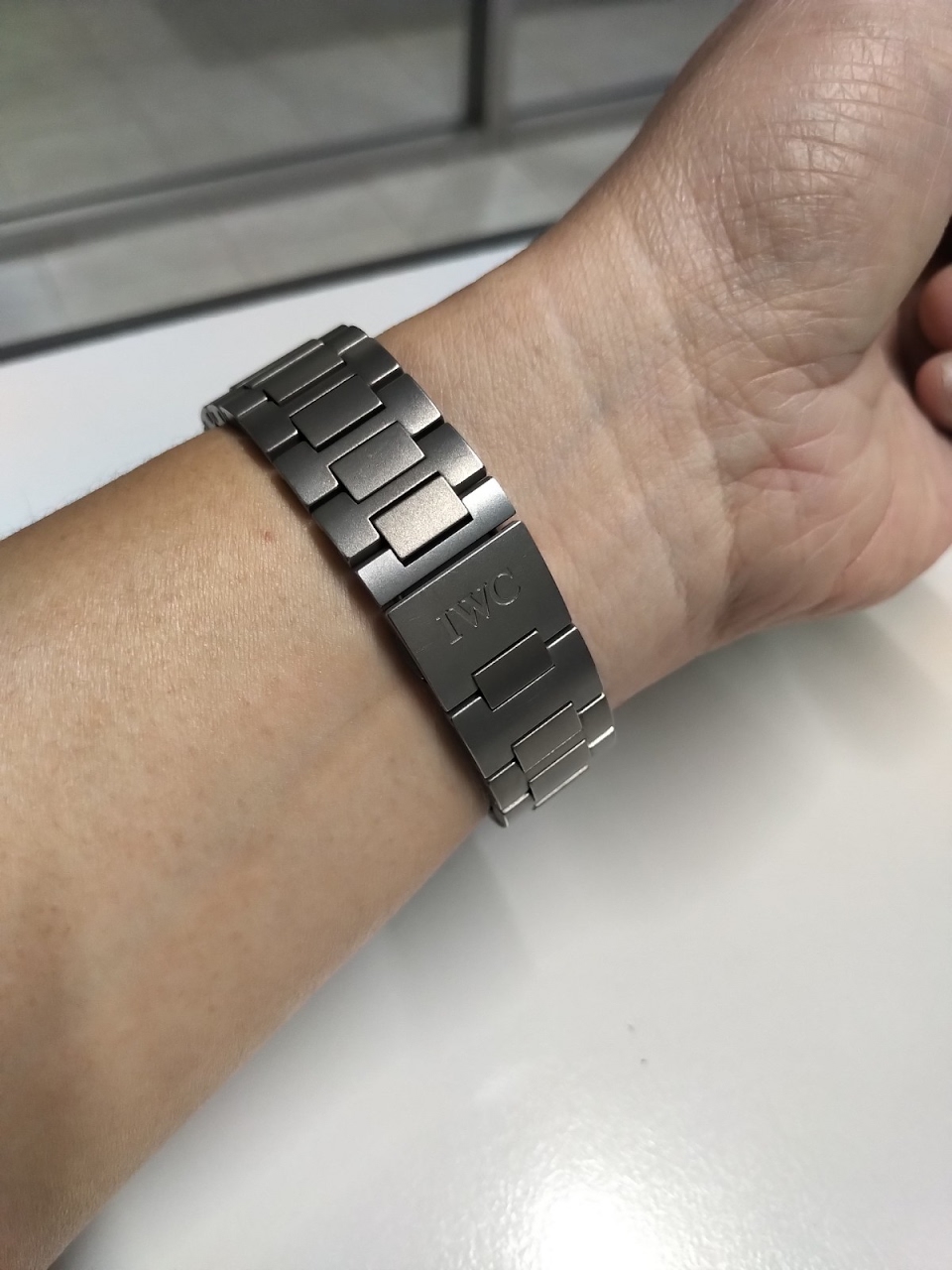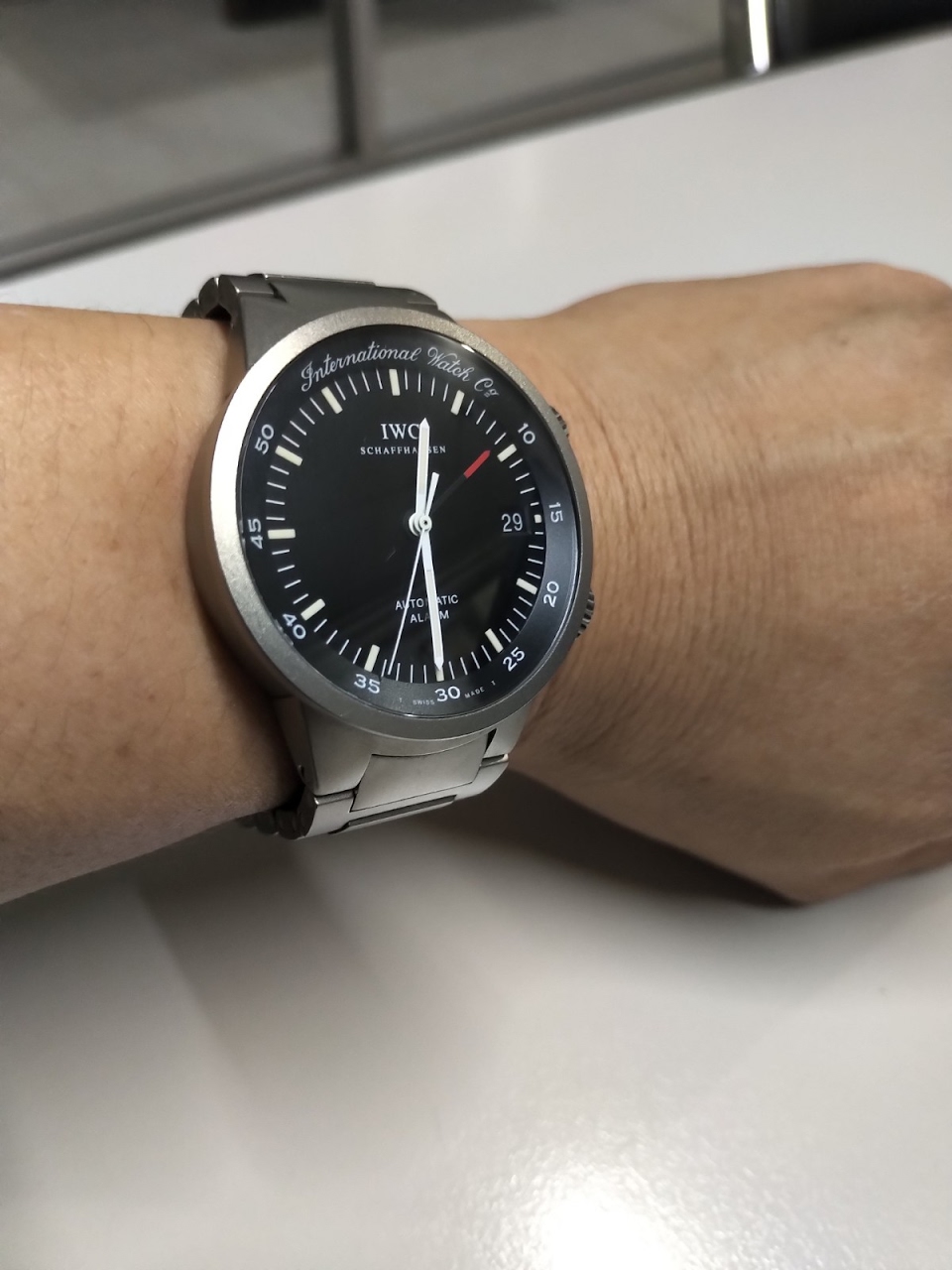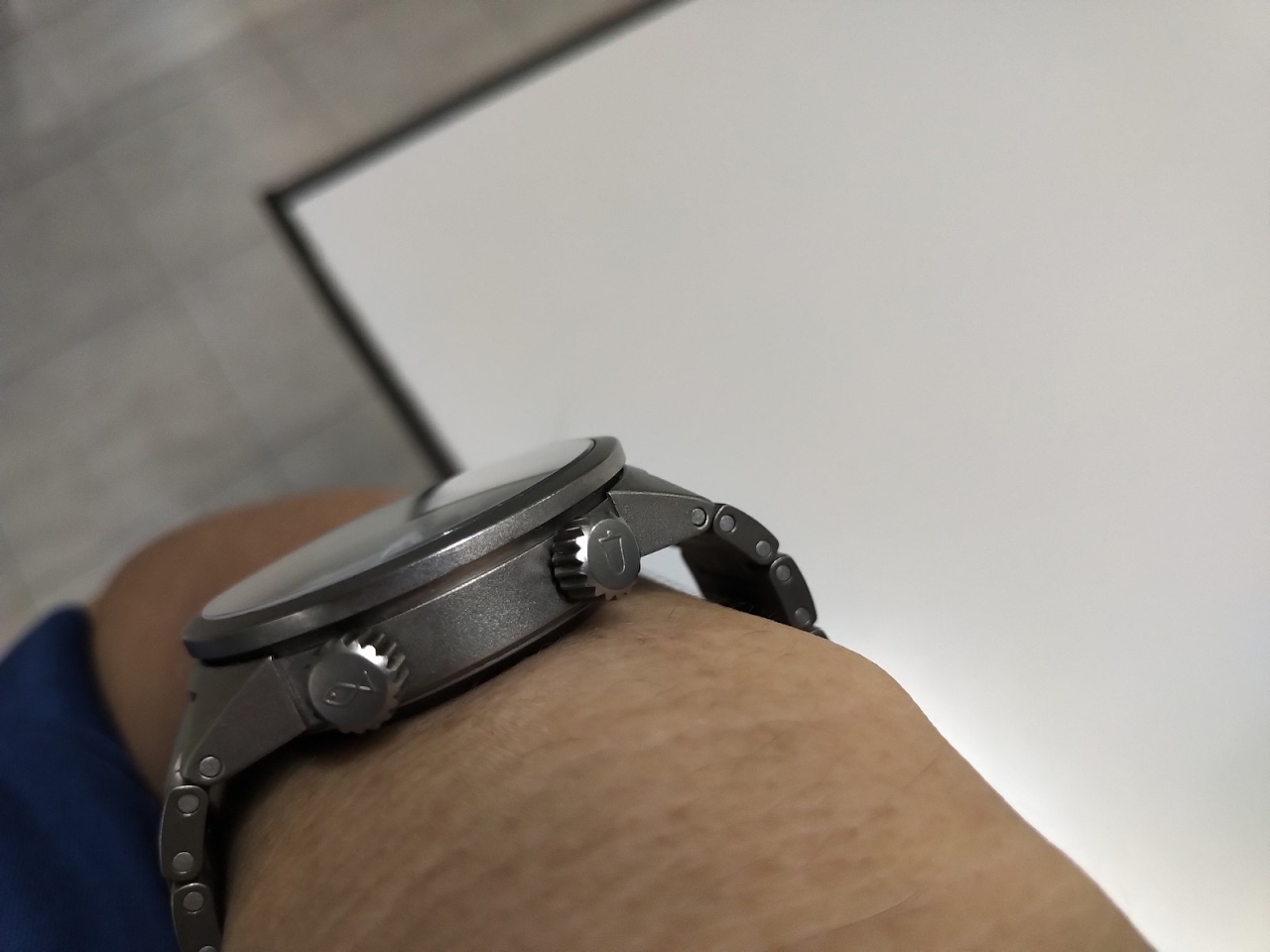 More posts: