foversta
[PuristSPro Moderator]
19245

Geneva Week 2018 live: Schwarz Etienne
Schwarz Etienne unveiled the Roswell 08 with a focus on the date display based on a column wheel system and featuring a quick set which can be used anytime. Both pieces in steel and with orange or green details are available with a price of 15,400 chf with taxes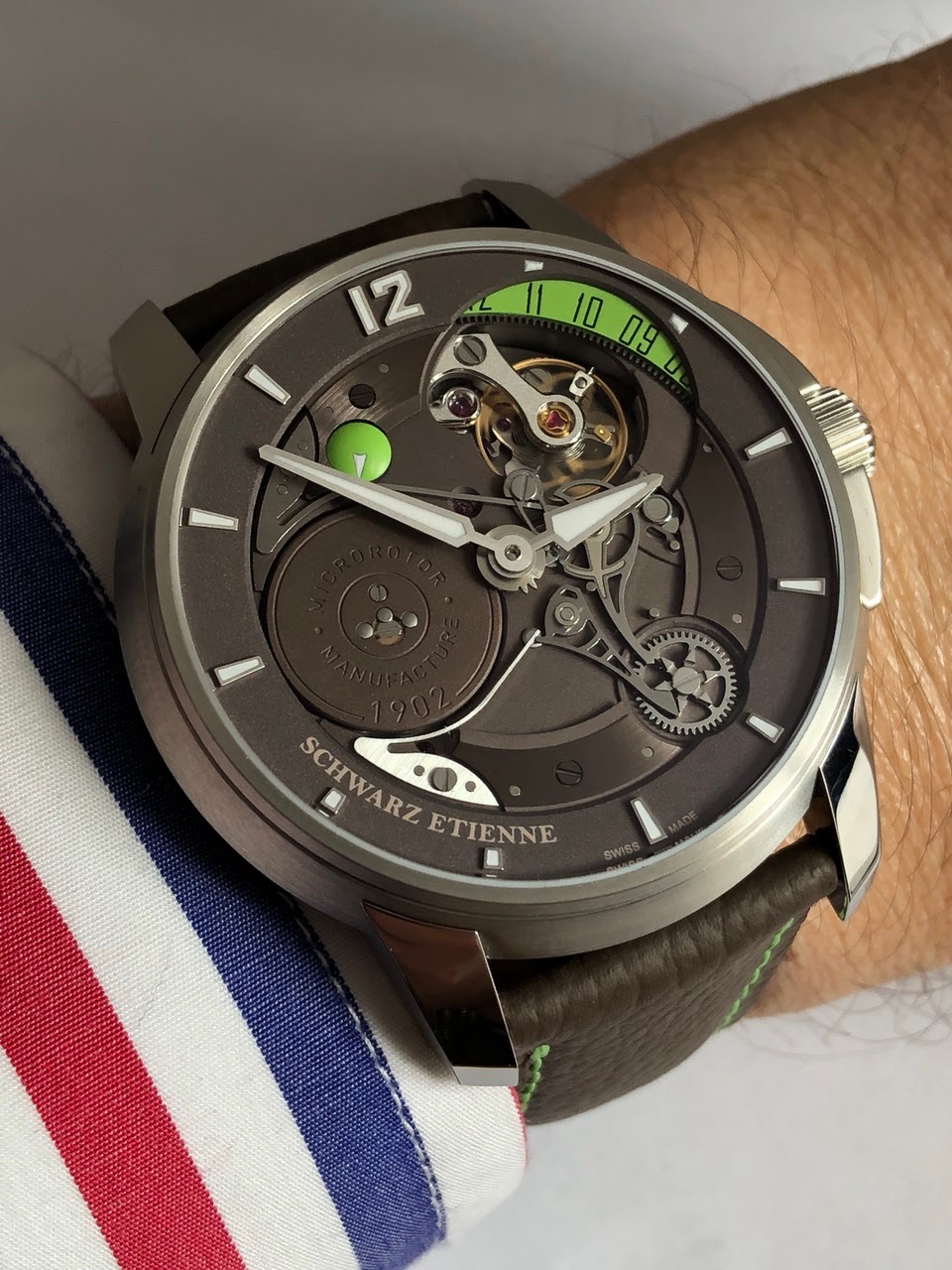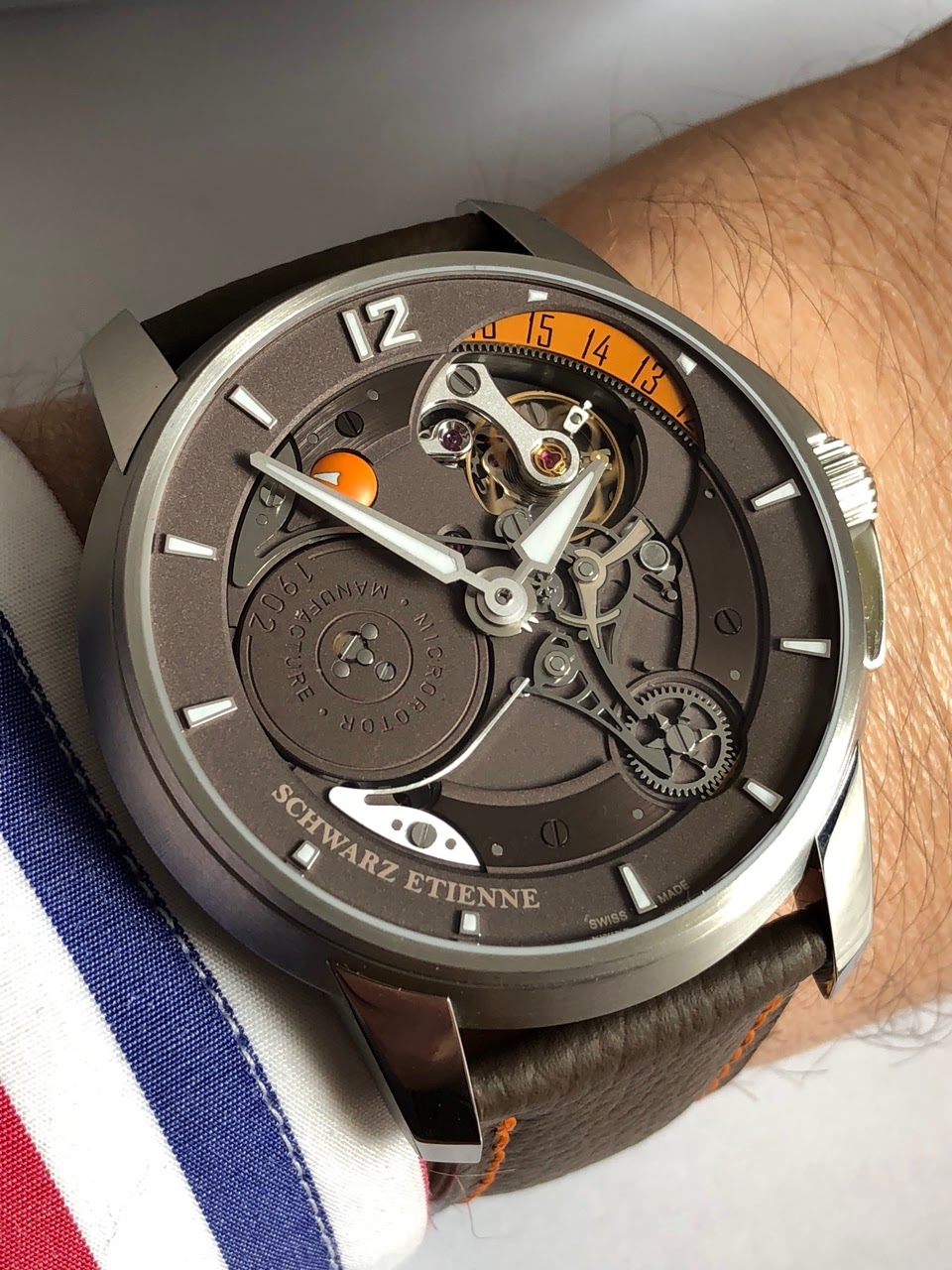 Fx












<!tag blob=wf.addthis>
Comments:
view entire thread
Geneva Week 2018 live: Schwarz Etienne
Schwarz Etienne unveiled the Roswell 08 with a focus on the date display based on a column wheel system and featuring a quick set which can be used anytime. Both pieces in steel and with orange or green details are available with a price of 15,400 chf wit...
This watch has several qualities
The innovative date mechanism at 2 o'clock (from their website) seems very readable; the date is 10 in green, 14 in orange. I assume it will be (too) big and thick, for my tastes, moreover this dark and matte finishing doesn't praise their ability. Rate 7...