DonCorson
[AHCI]
3358

BaselWorld 2018 - MW&Co
A new youthful brand MW&Co is based in France. Their reason for being is to make a comfortable sports watch.
The watch band is attached through "shock absorbers" that have a 3mm travel. As such you can wear the band tight so the watch doesn't move on your wrist and still be comfortable.
If the 3mm travel isn't enough you can have the shock absobers on both sides of the watch making 6mm of travel.
The shock absorbers are lodges in saphire cylinders so you can see their movement too.
The watches use the new Eterna chrono movements which have a very nice push button feel.
I wish MW&Co best of luck in their endever with this new watch.
Don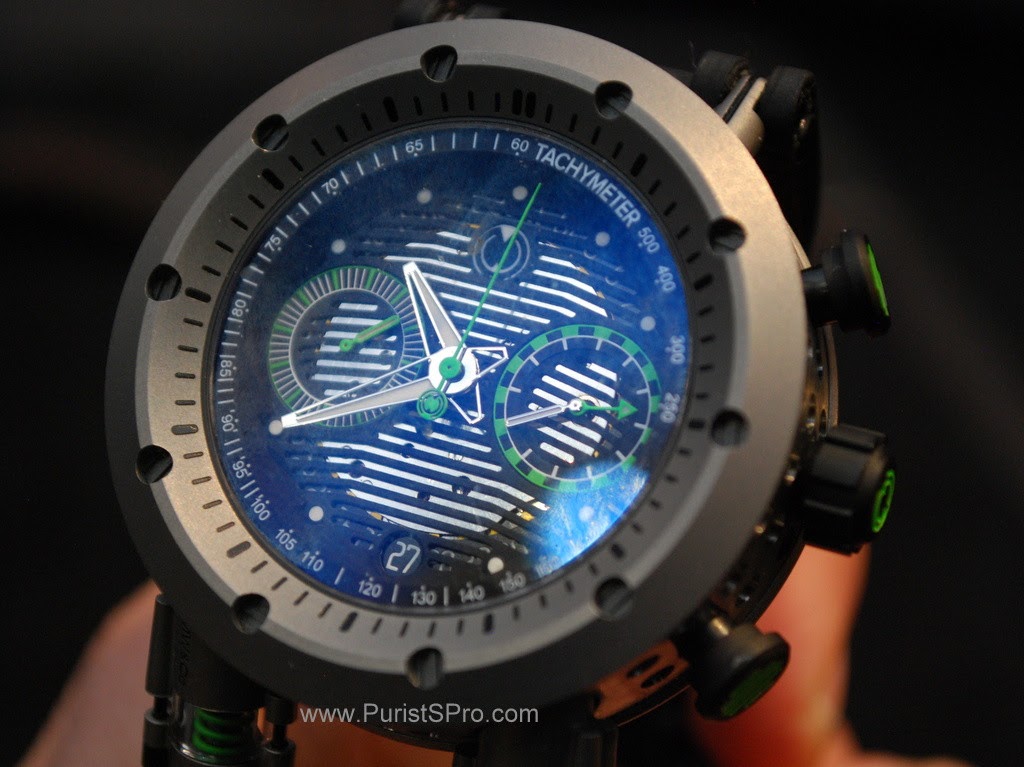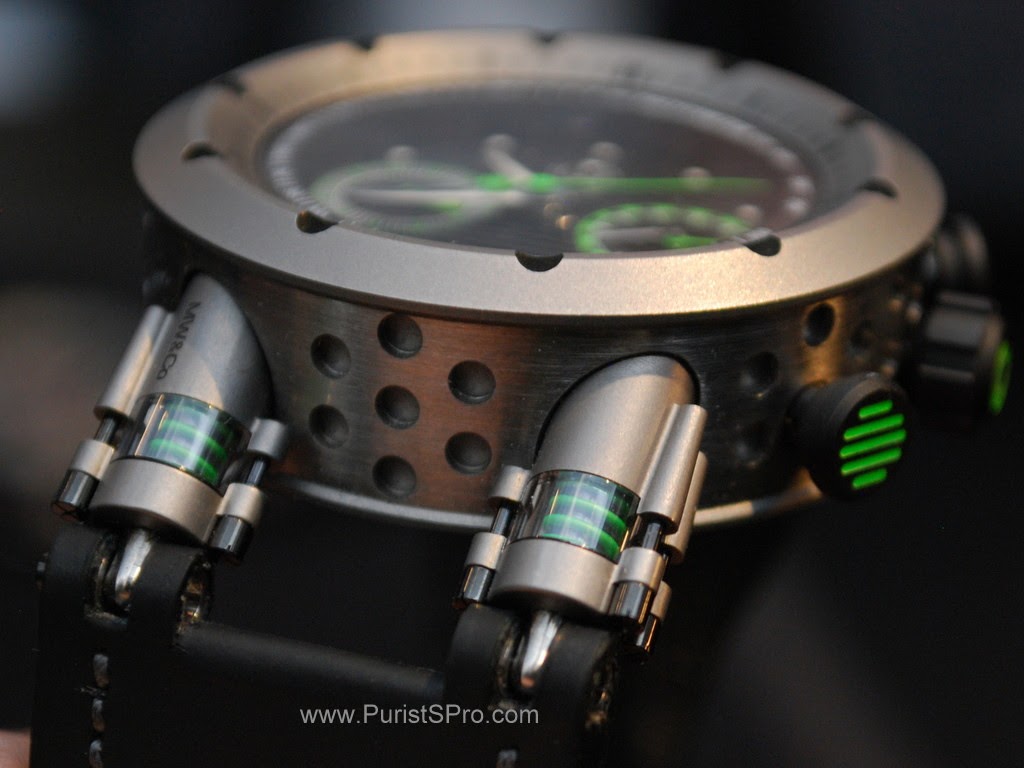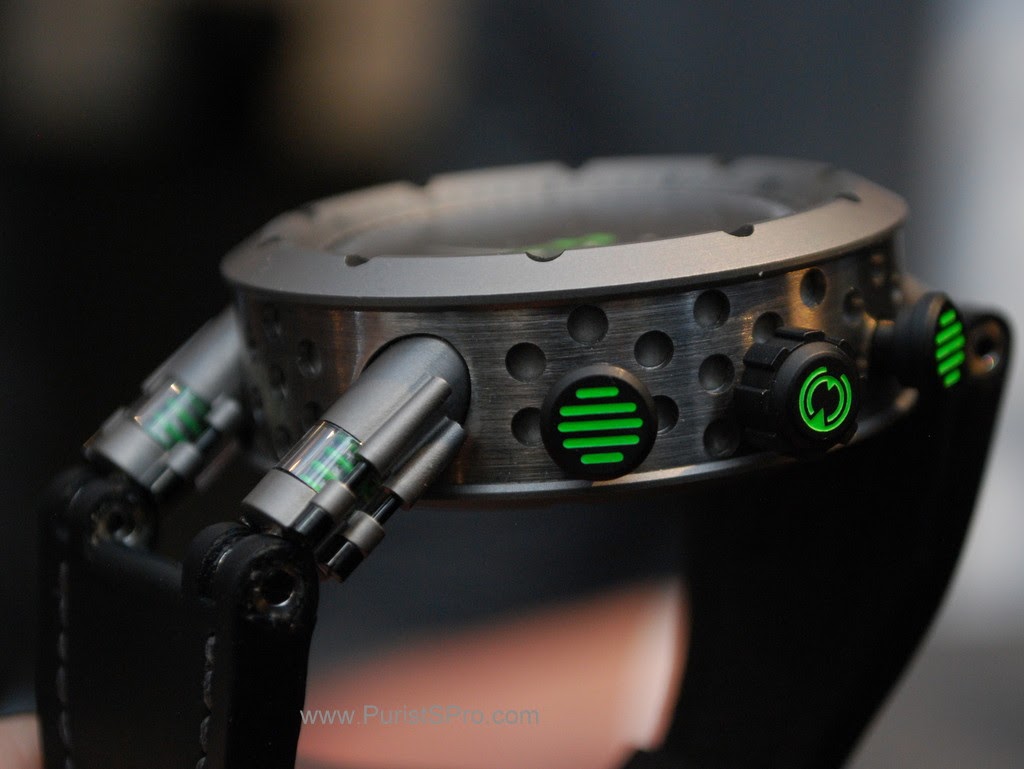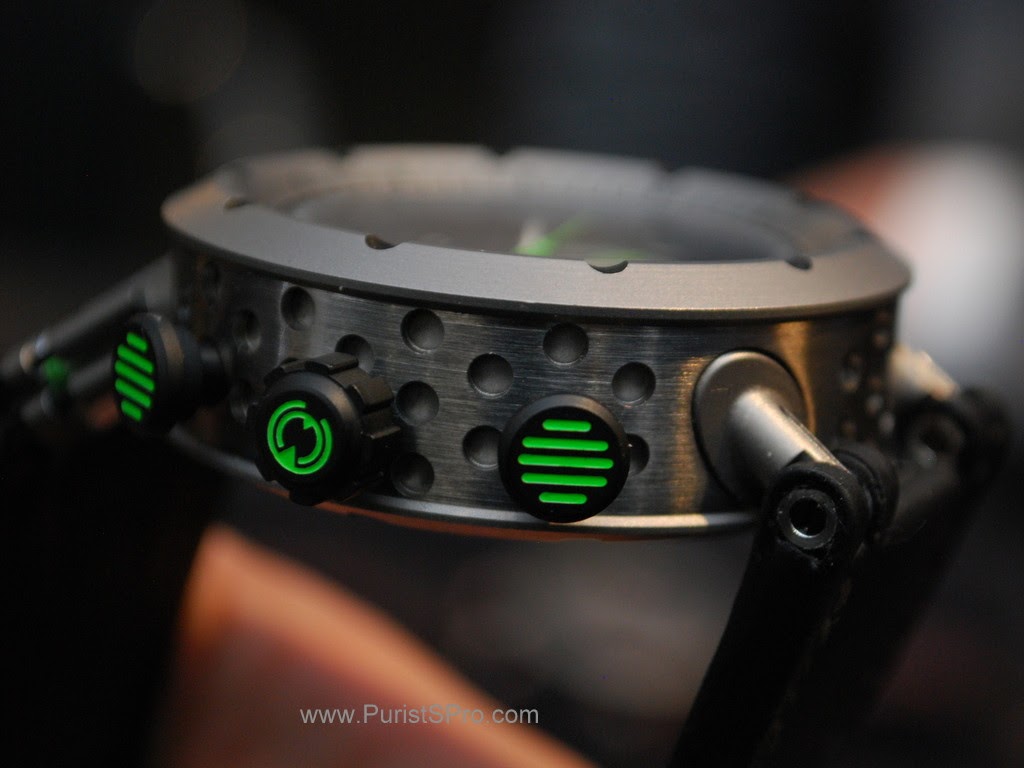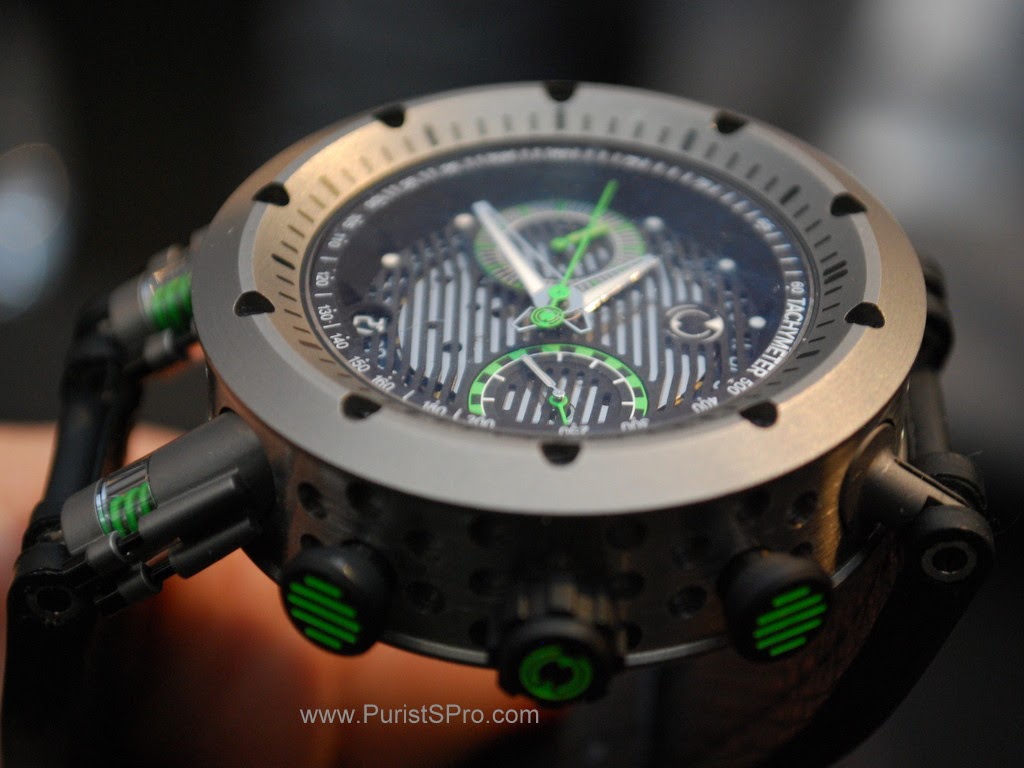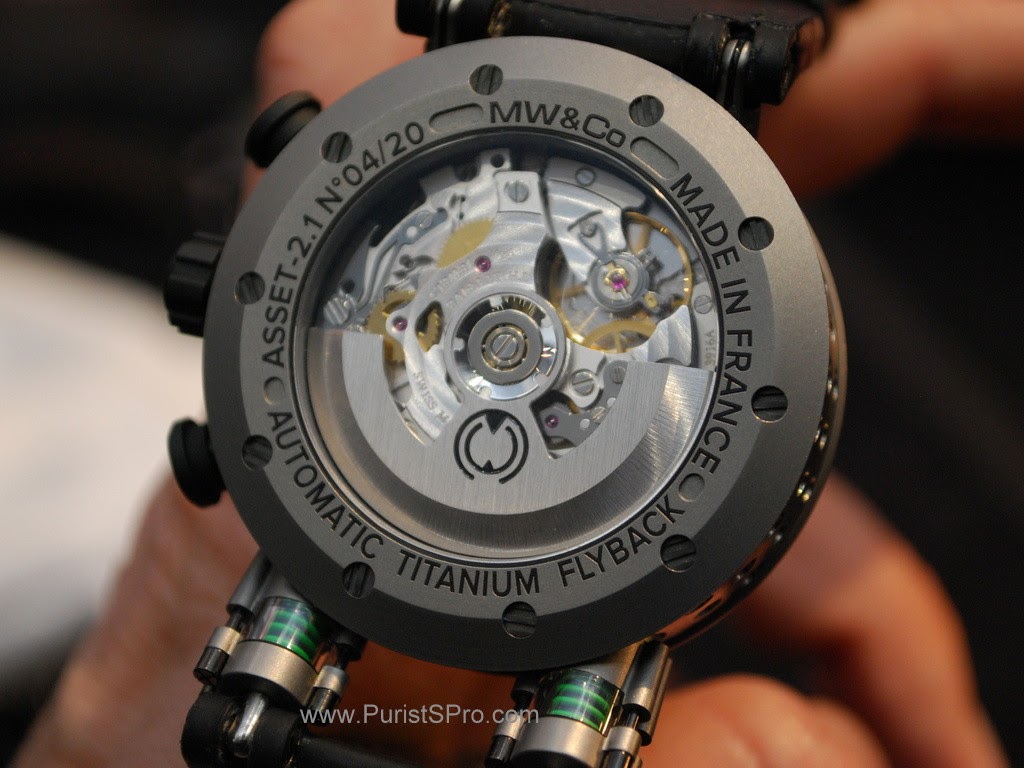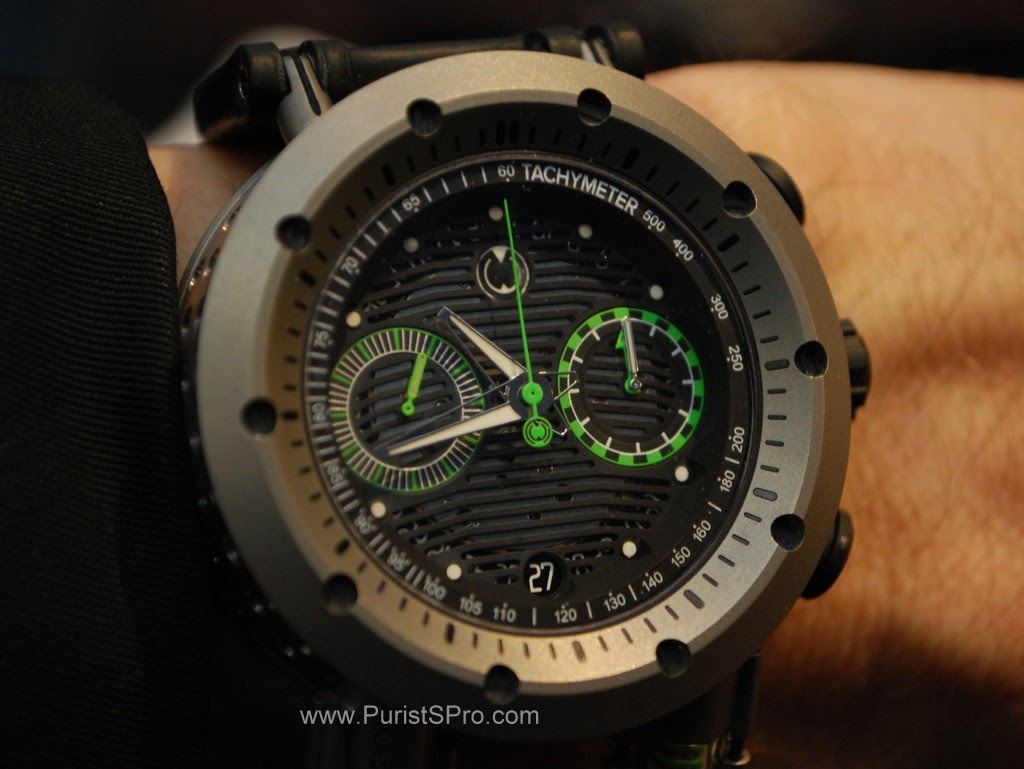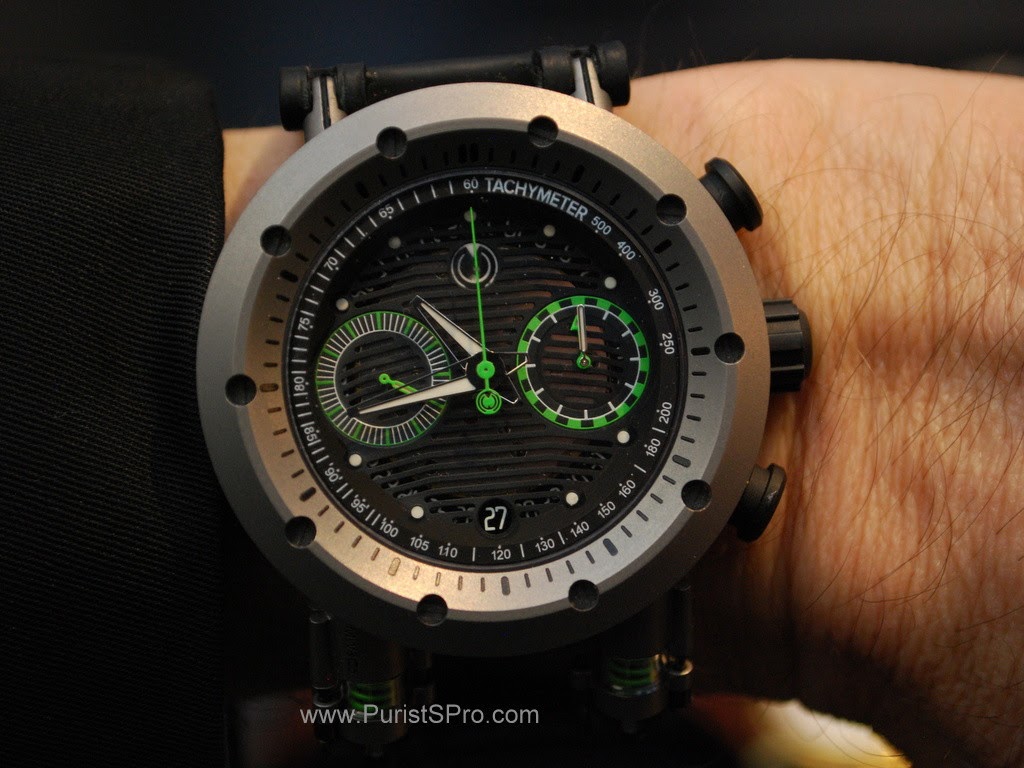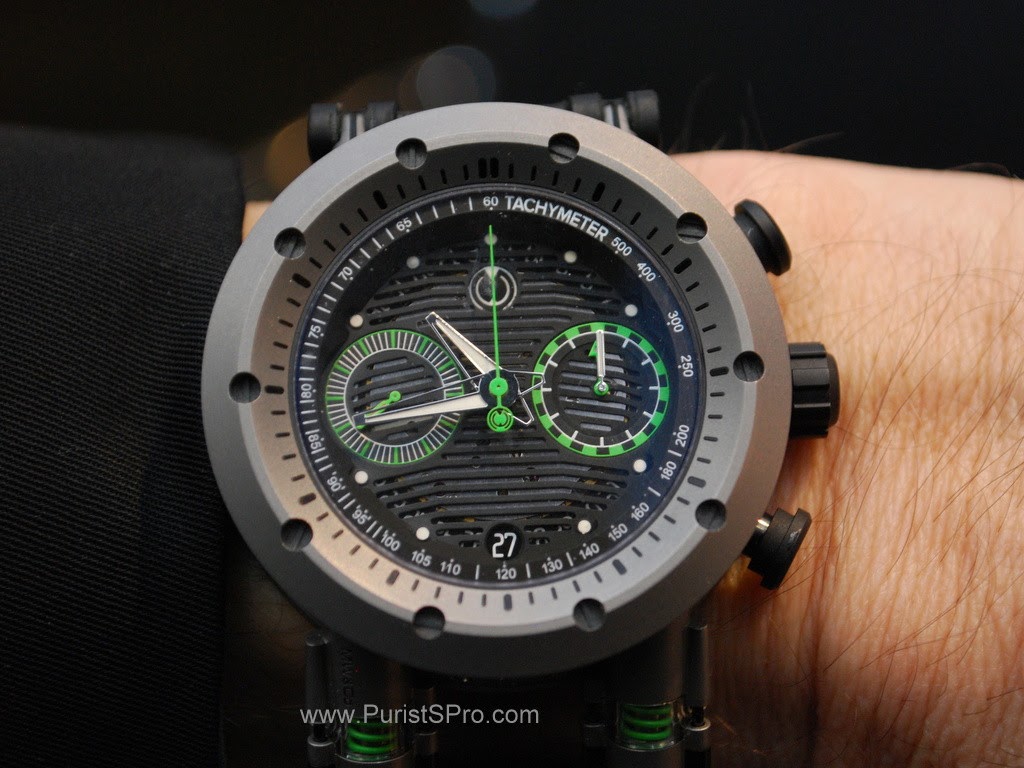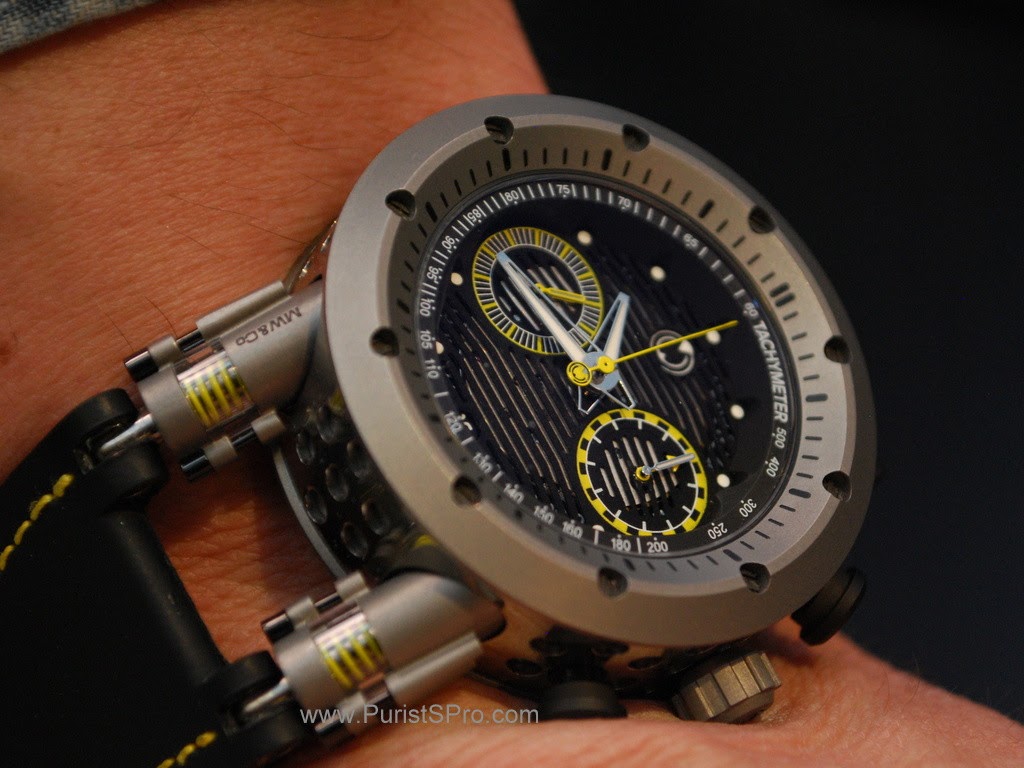 <!tag blob="addthis.follow.small"> Comments:
view entire thread
BaselWorld 2018 - MW&Co
A new youthful brand MW&Co is based in France. Their reason for being is to make a comfortable sports watch. The watch band is attached through "shock absorbers" that have a 3mm travel. As such you can wear the band tight so the watch doesn't move on ...
Cost
Any ideas about pricing?
A few changes to these prototypes and they may be ready
Don, Thanks for the heads up. I can see a niche clientele attracted to the "engineering". They just need to tighten up on their design so that function follows form. The chronograph sub-counters need....er....counters. We have no idea of the elapsed minut...
I've got photos of your wrist to prove otherwise
AT, Some years ago; after you'd scared me silly in your BMW M-car with the automatic reactive seat bolsters, I took a photograph if your wrist after you'd taken off the Audemars Piguet watch. Clearly, your wrist had been embossed with the AP logo in rever...
Its quite niche...
but also quite nice as in the unusual factor. The shock absorbers are a cool enough feature, personally I am not too keen on the lines on the ideal as they draw the eyes the wrong way and also make the chrono unreadable. As a first watch, its really not b...