cazalea
[Seiko Moderator]
10780

The trials of a small-time watch & clock repair business, Part 3
COULD YOU GET ME A SCRATCH-PROOF CRYSTAL? I CAN BARELY READ THE TIME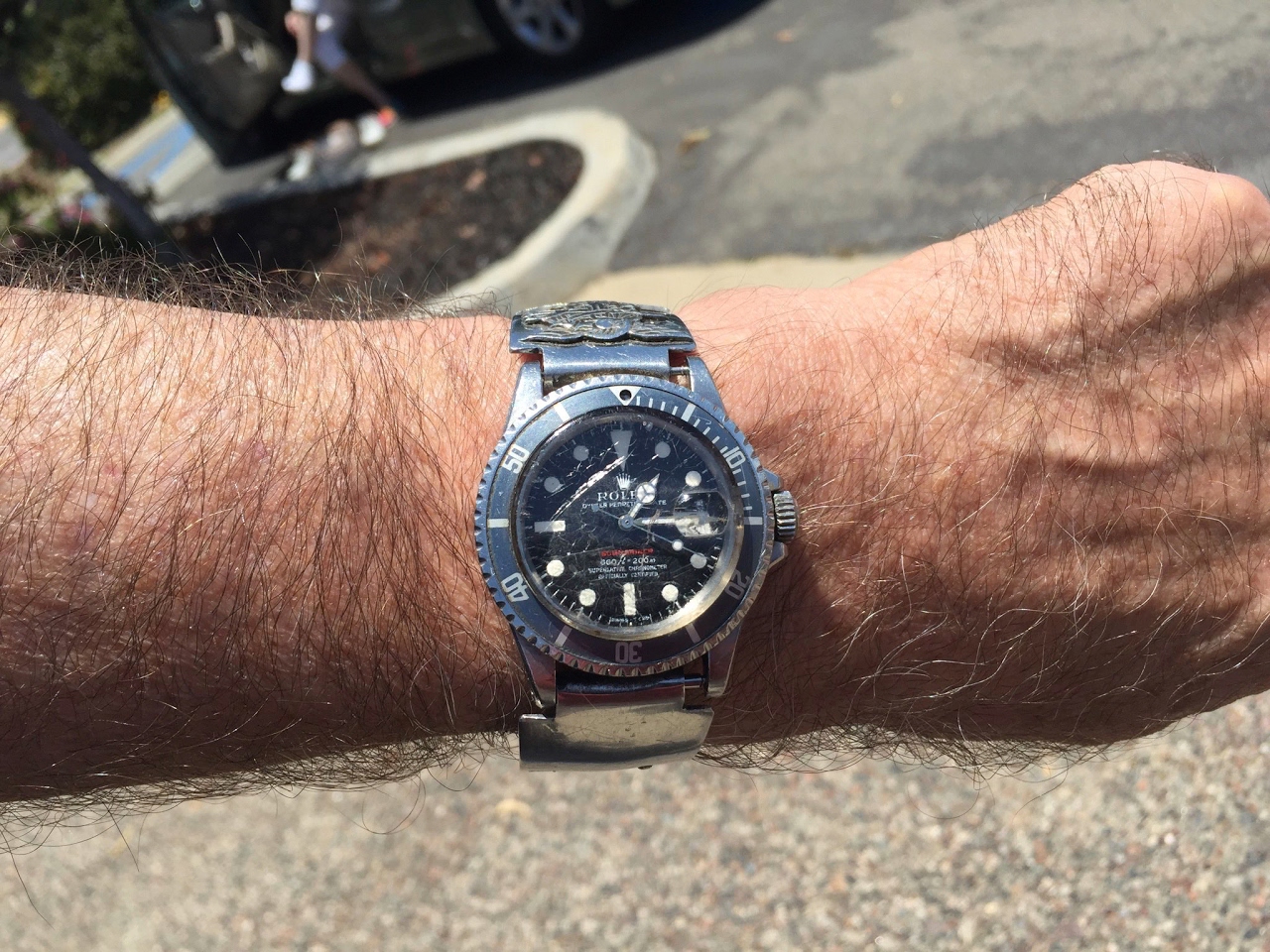 Maybe you ought to be more careful with your watch - even the crown is all scratched up!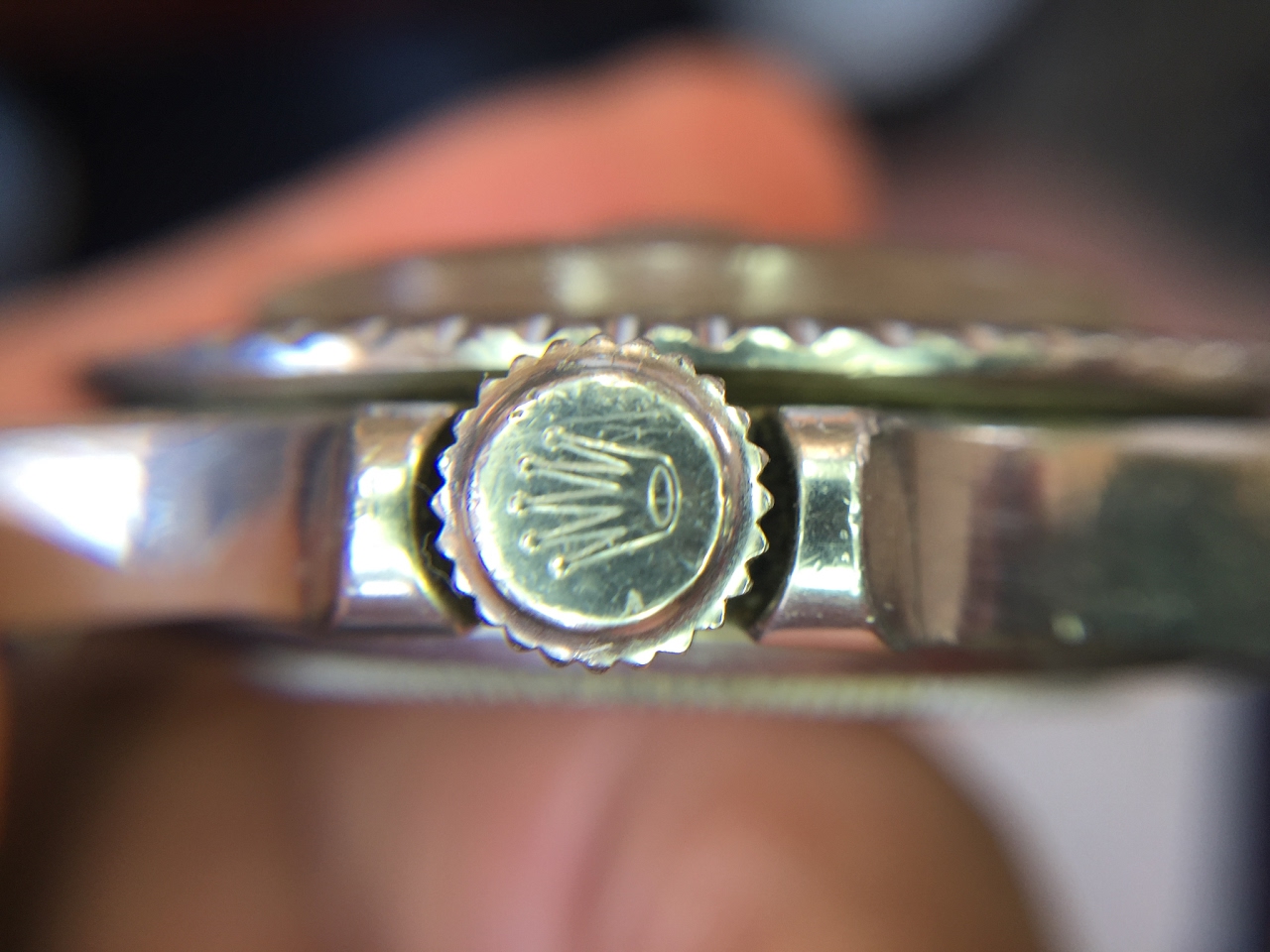 ~~~~~~~~~~~~~~~~~~~~~~~
MY SON IS IN PRISON.
HE SAID HE HAS LOTS OF MONEY TIED UP IN HIS WATCHES.
HE TOLD ME "MOM, SELL THEM AND KEEP THE CASH".
HOW CAN I GET THE MOST MONEY FOR HIS COLLECTION?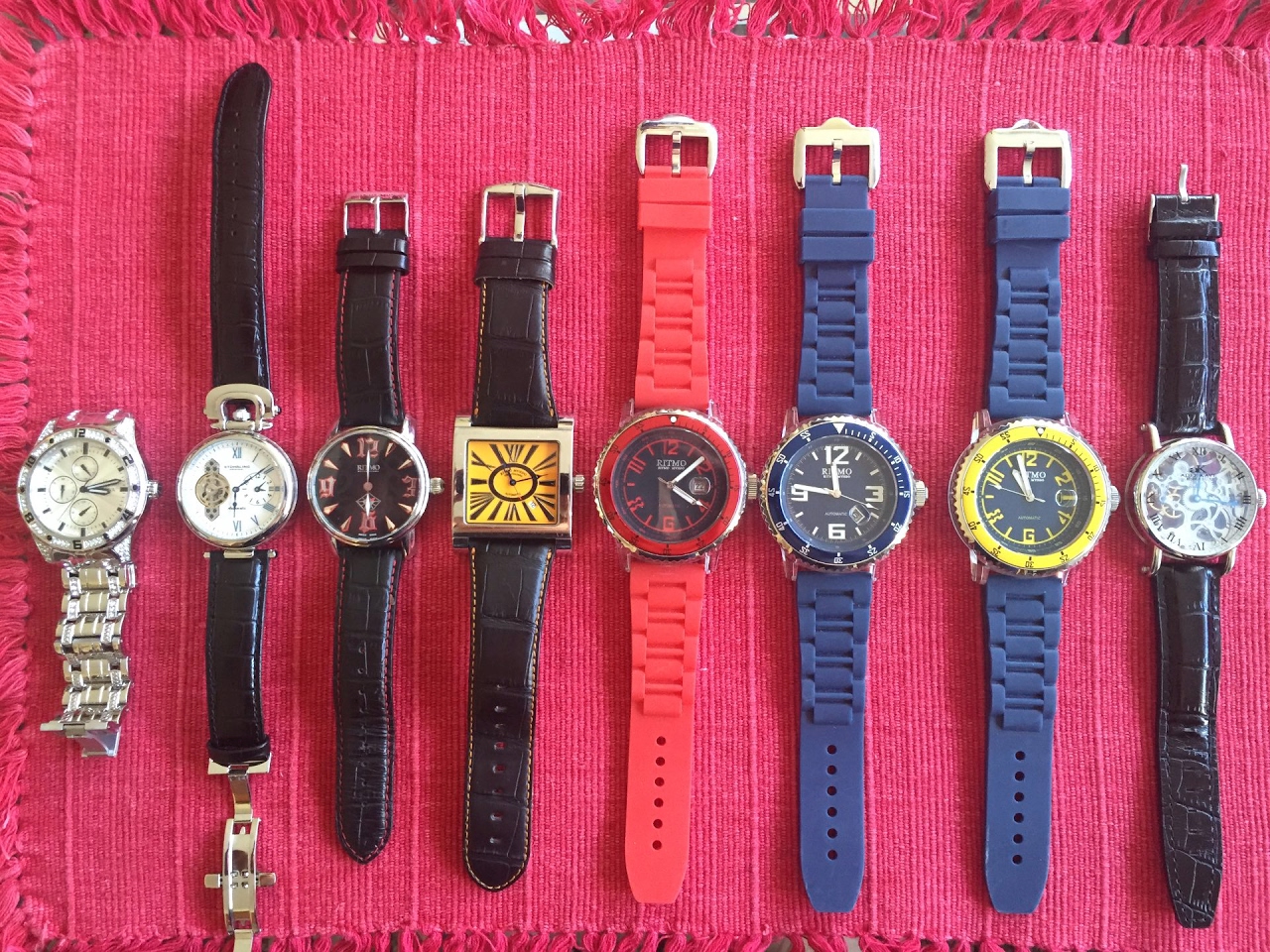 I'm sorry, I'm not in the buy / sell business; I only fix watches. Sorry.
~~~~~~~~~~~~~~~~~~~~~~~
MIKE, WE'VE BEEN NEIGHBORS A LONG TIME.
CAN YOU GIVE ME A GOOD PRICE TO REPAIR THIS, OR HAVE I LEFT IT TOO LONG BEFORE SERVICING IT?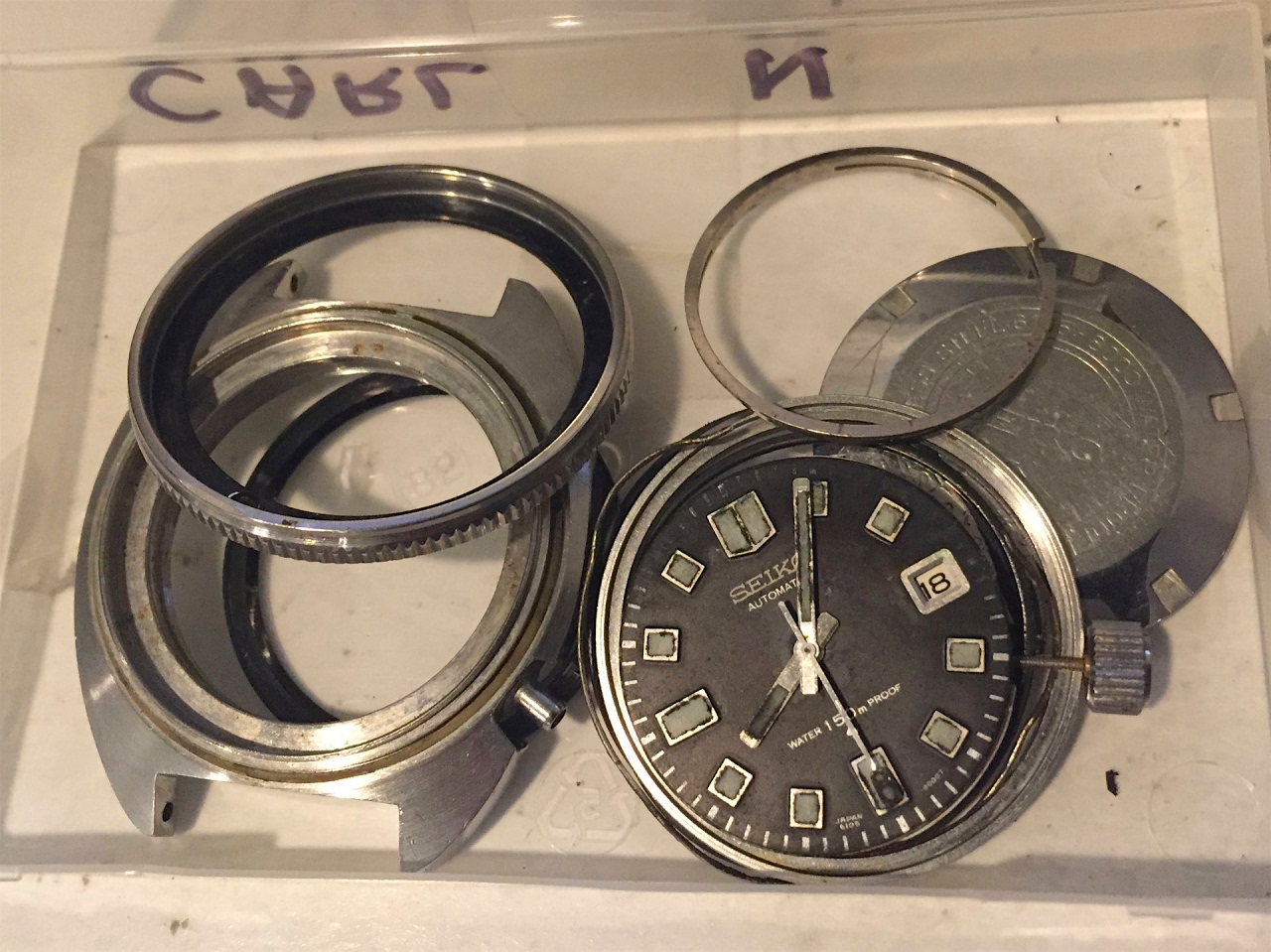 Carl, you left it too long between services. It's worth about as much as that pay telephone stock you sold me back in 1980...
~~~~~~~~~~~~~~~~~~~~~~~
MIKE, I'VE BEEN WEARING THIS WATCH FOR MORE THAN 20 YEARS. CAN YOU GET A NEW MOVEMENT? IT'S ERRATIC SOMETIMES
Dan they stopped making replacement movements 15 years ago. Can't you get another watch?
I LIKE THIS ONE.
Okay, I can buy an eBay watch from Japan for $80 and swap the movement into yours... how does that sound?
GO FOR IT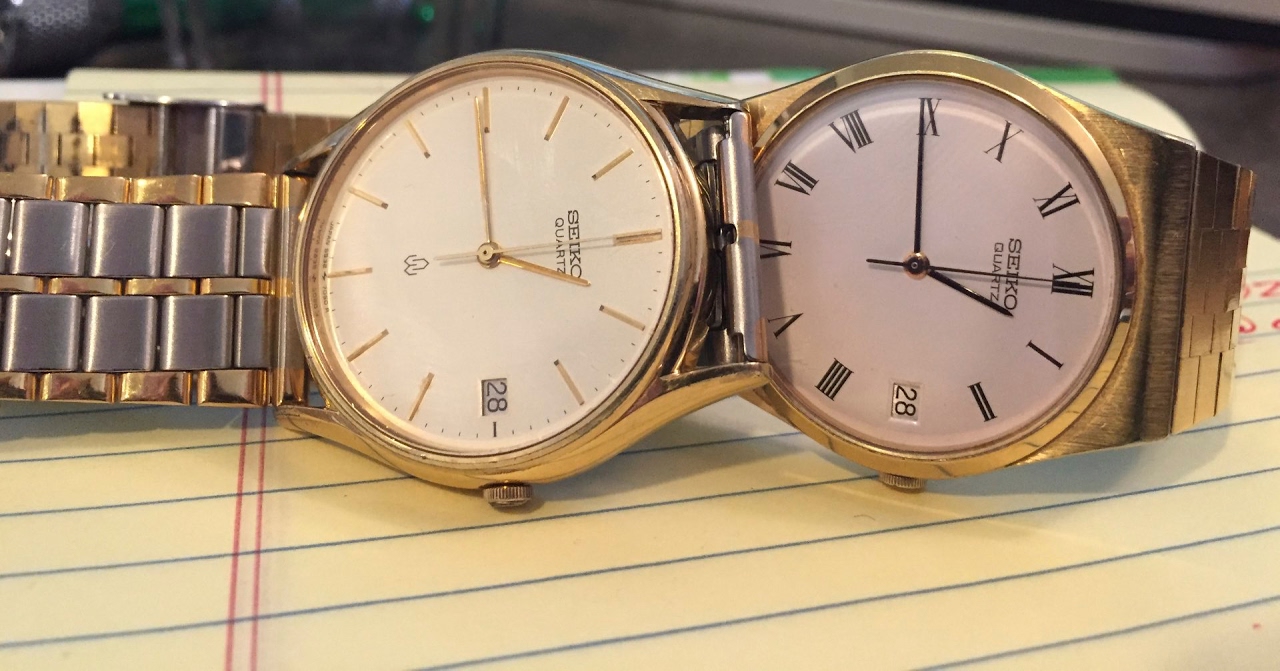 Dan, this watch is so nice why don't you wear it instead of your old one.
MIKE, WHY WON'T YOU SWAP THE MOVEMENTS FROM ONE WATCH TO THE OTHER?
Dan, the $80 watch movement is 1.5 mm thicker, don't ask me why! The case is thicker on your watch, the new movement won't fit, the stem is too long, etc etc etc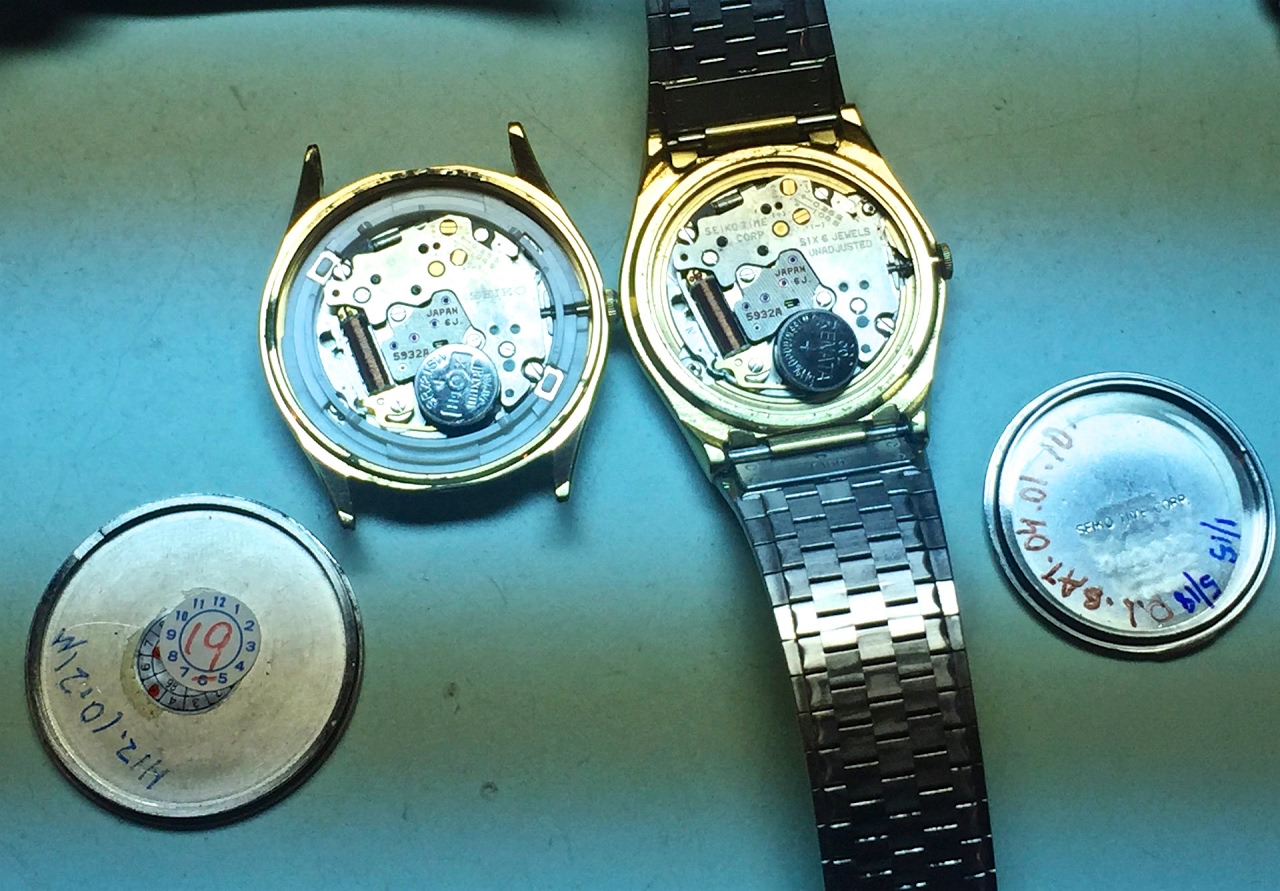 The dial diameters don't match,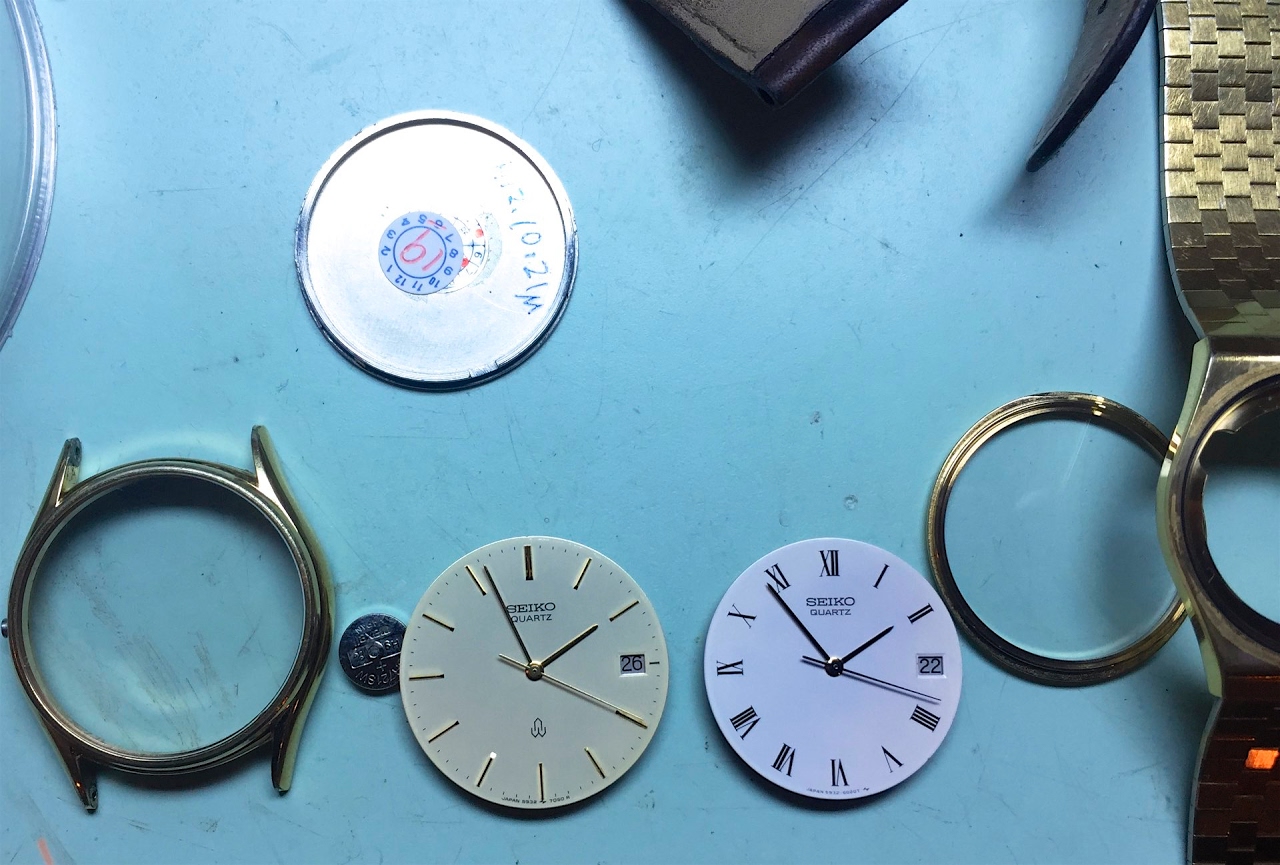 ~~~~~~~~~~~~~~~~~~~~~~~
I SCRATCHED THE CRYSTAL TRYING TO PUT THE BACK ON.
How did you do that?
WITH A VISE GRIP PLIERS. HOW DO YOU CLOSE IT WHEN IT DOESN'T WANT TO SNAP SHUT?
Like this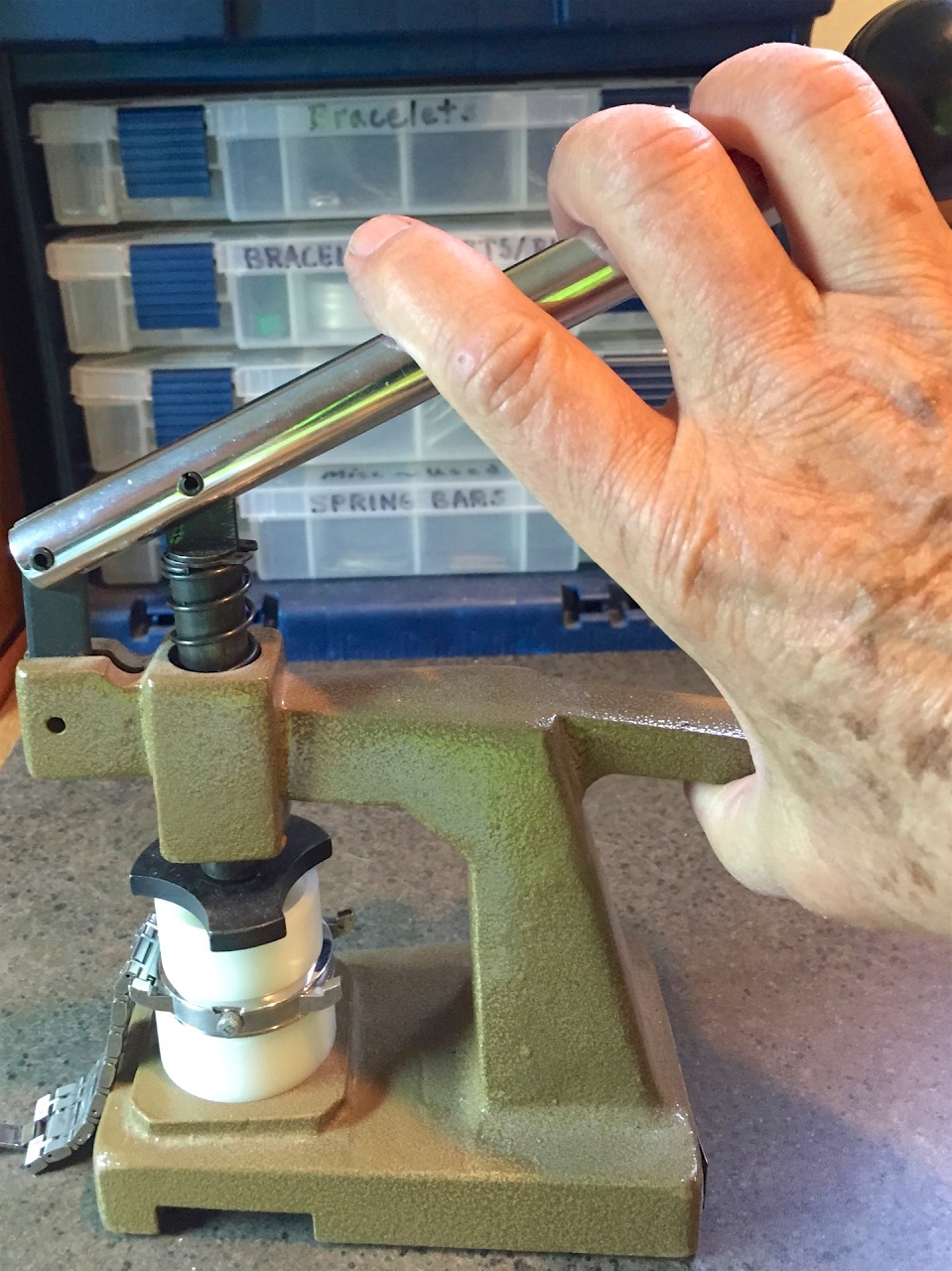 Ah, I see.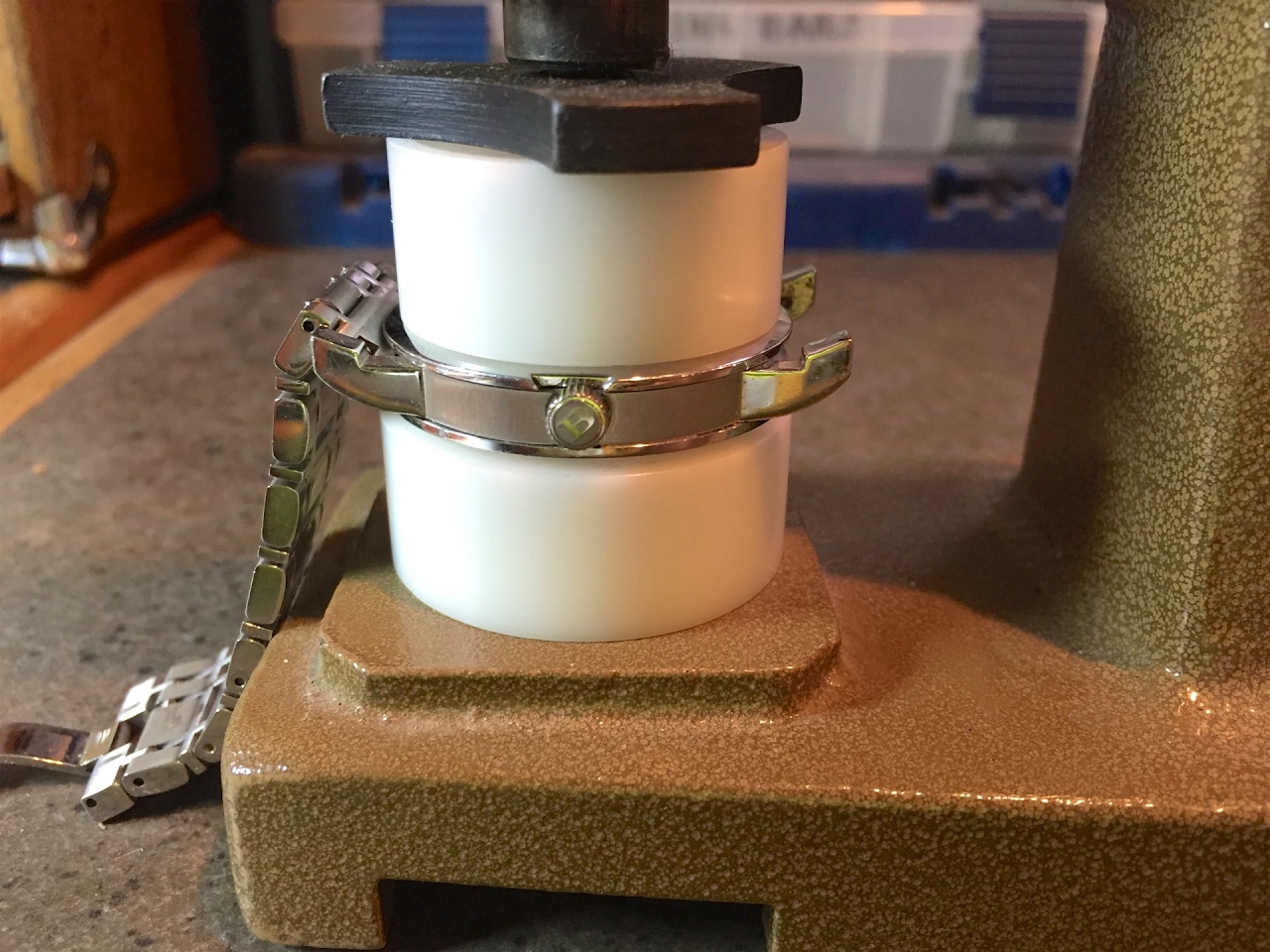 ~~~~~~~~~~~~~~~~~~~~~~~
MY BREITLING HASN'T BEEN SELF-WINDING FOR A LONG TIME
That's because your rotor bearing exploded and all the little balls are floating in the movement, and you lost a Rider Tab on the bezel too. This is going to have to go back to a Breitling dealer. They won't sell me the parts.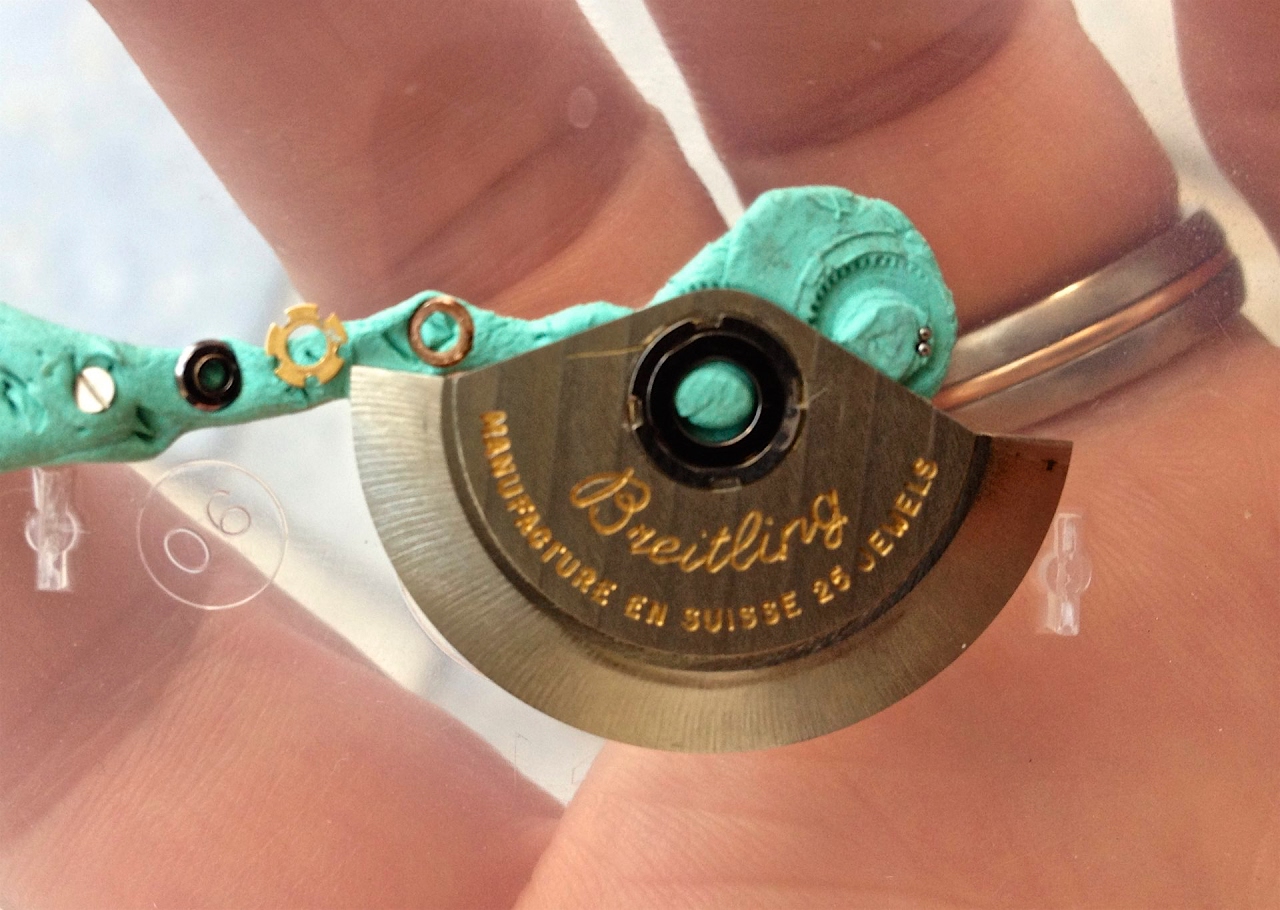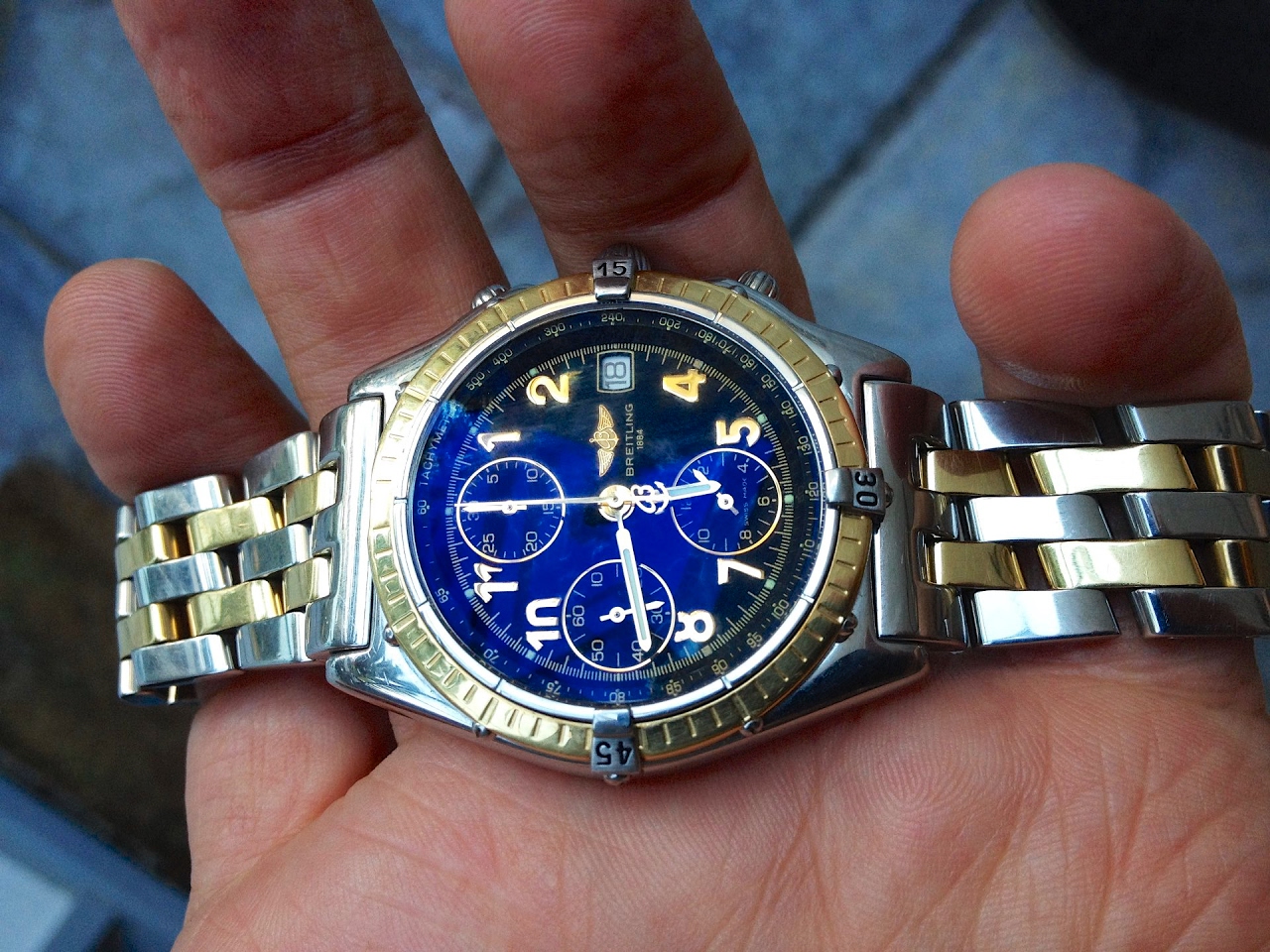 ~~~~~~~~~~~~~~~~~~~~~~~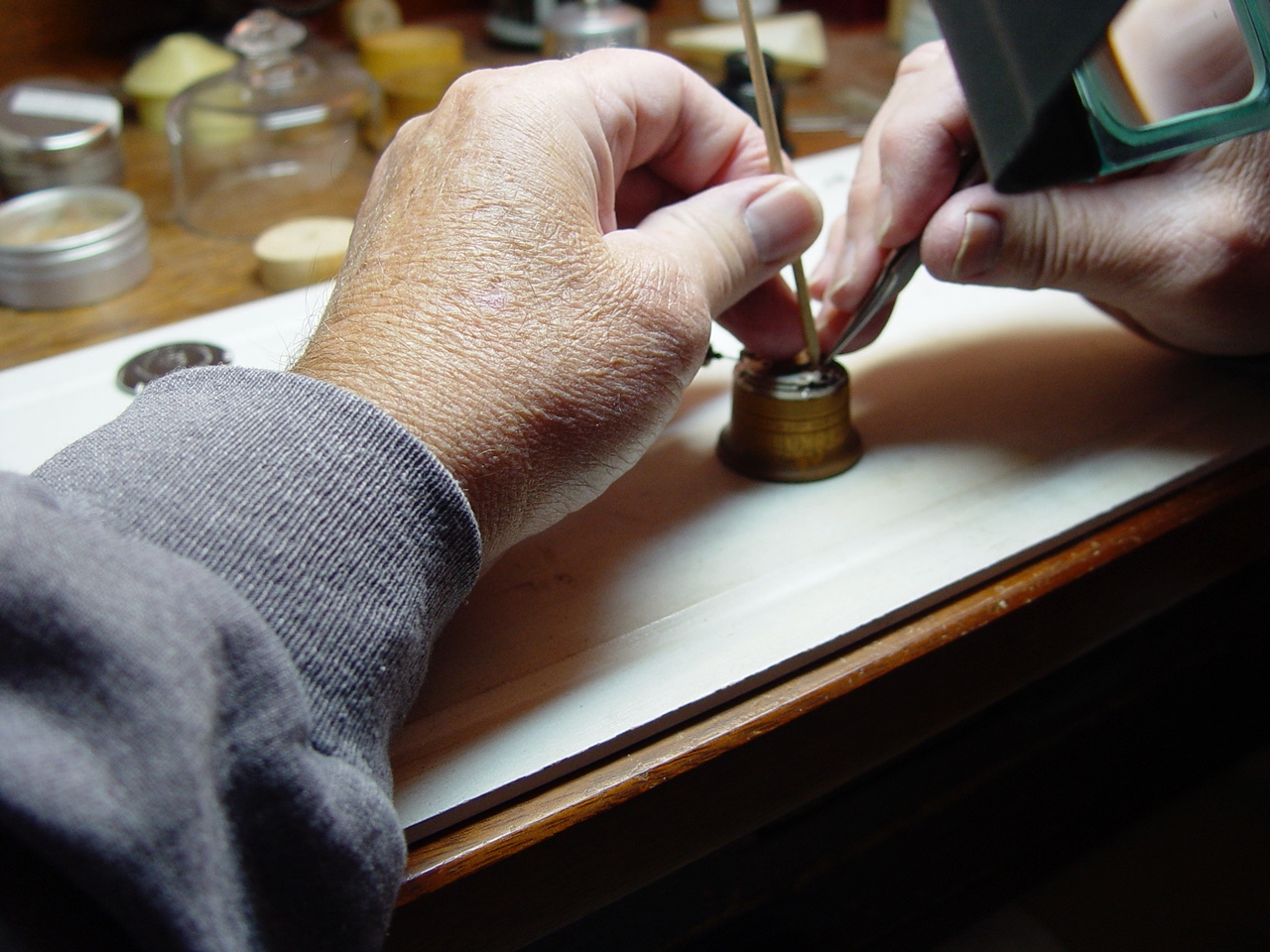 Darn it! I lost the cap jewel locking spring @!()**(&%
IS THAT AN IMPORTANT PART?
Yes, and it's very hard to find.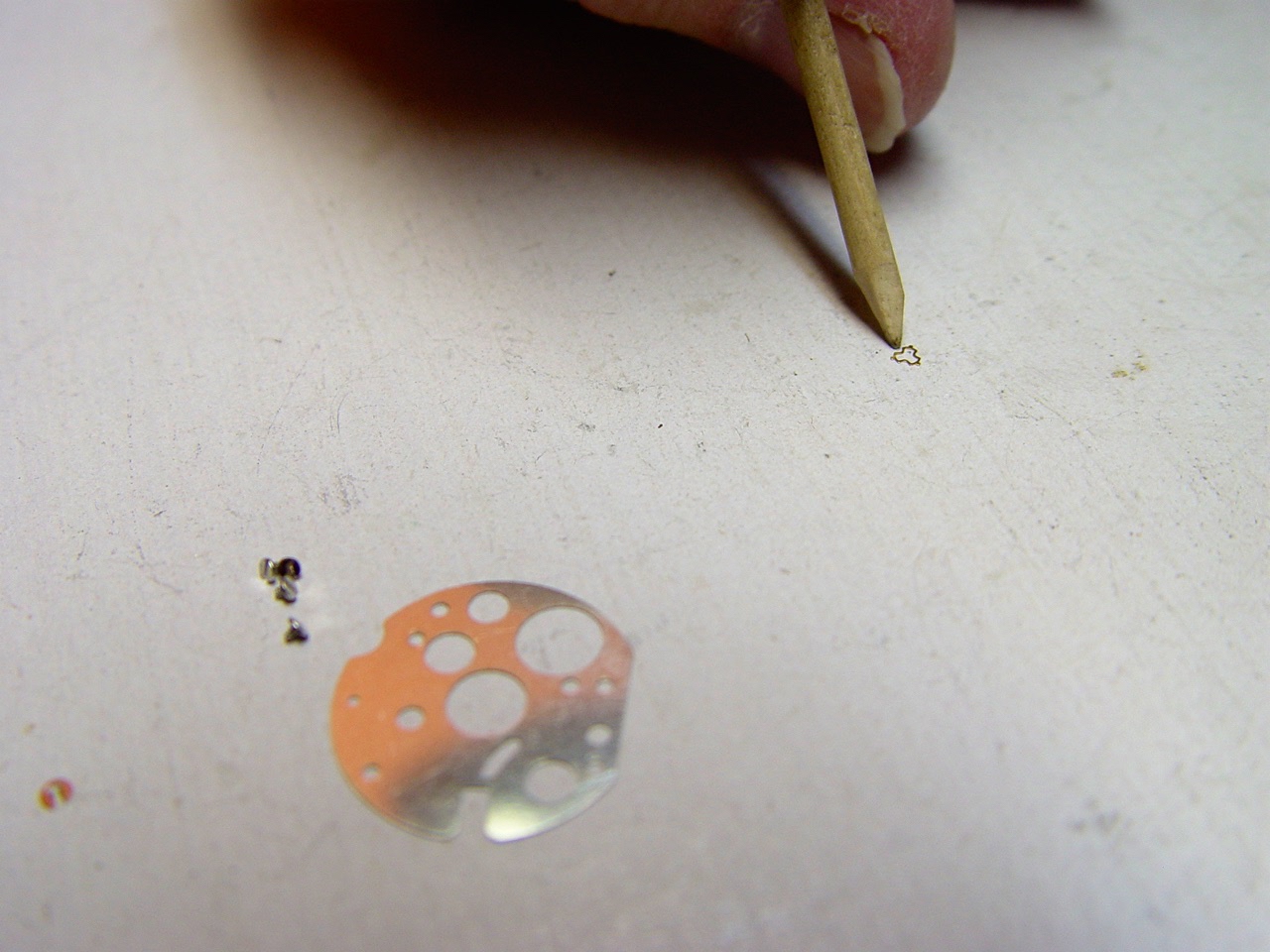 ~~~~~~~~~~~~~~~~~~~~~~~
WHAT'S WRONG WITH MY DAD'S POCKET WATCH?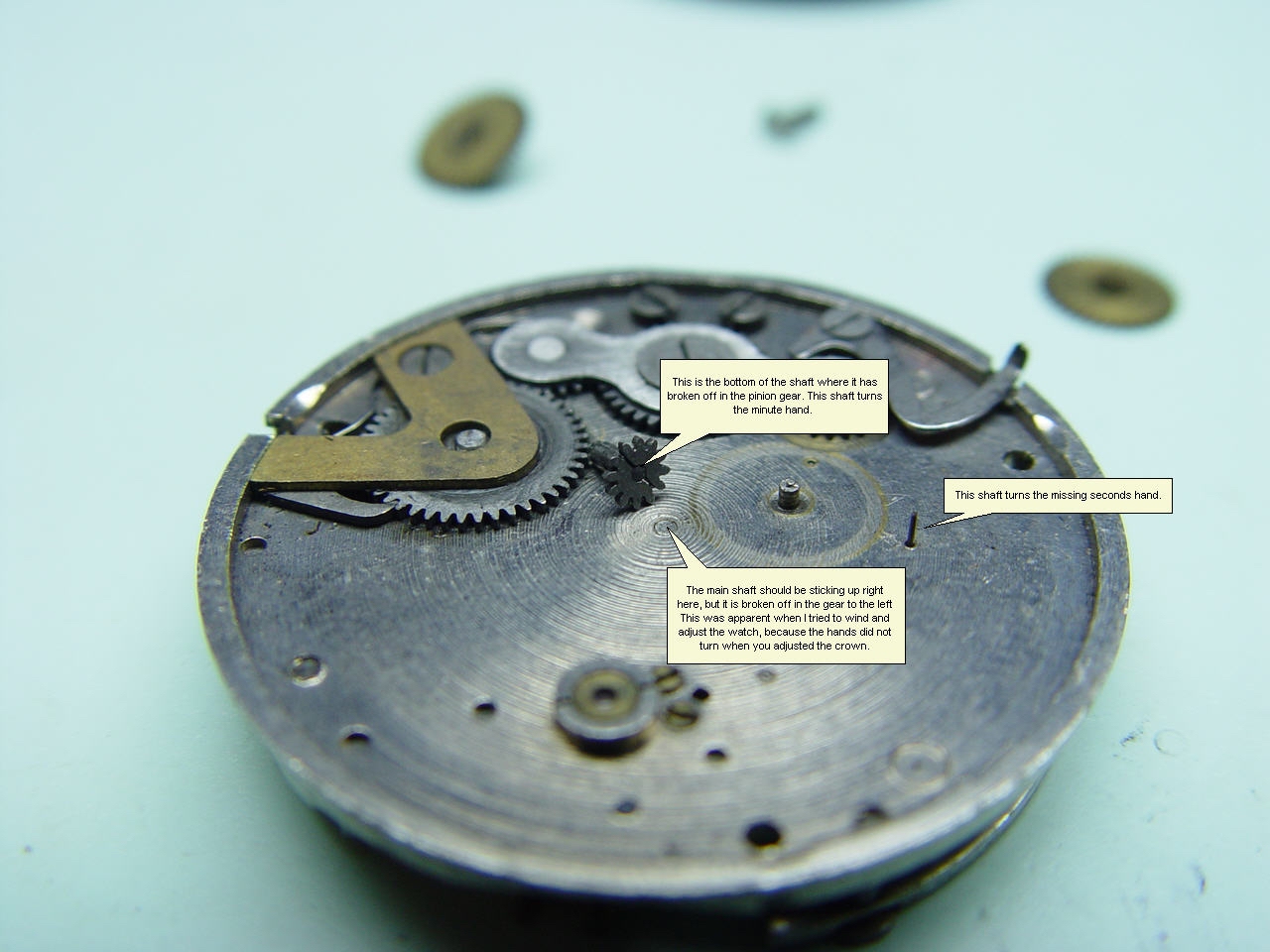 ~~~~~~~~~~~~~~~~~~~~~~~
MY STRAP BROKE AND THE MONTBLANC BOUNCED ON THE TILE FLOOR. IT DOESN'T WORK ANYMORE! WAH!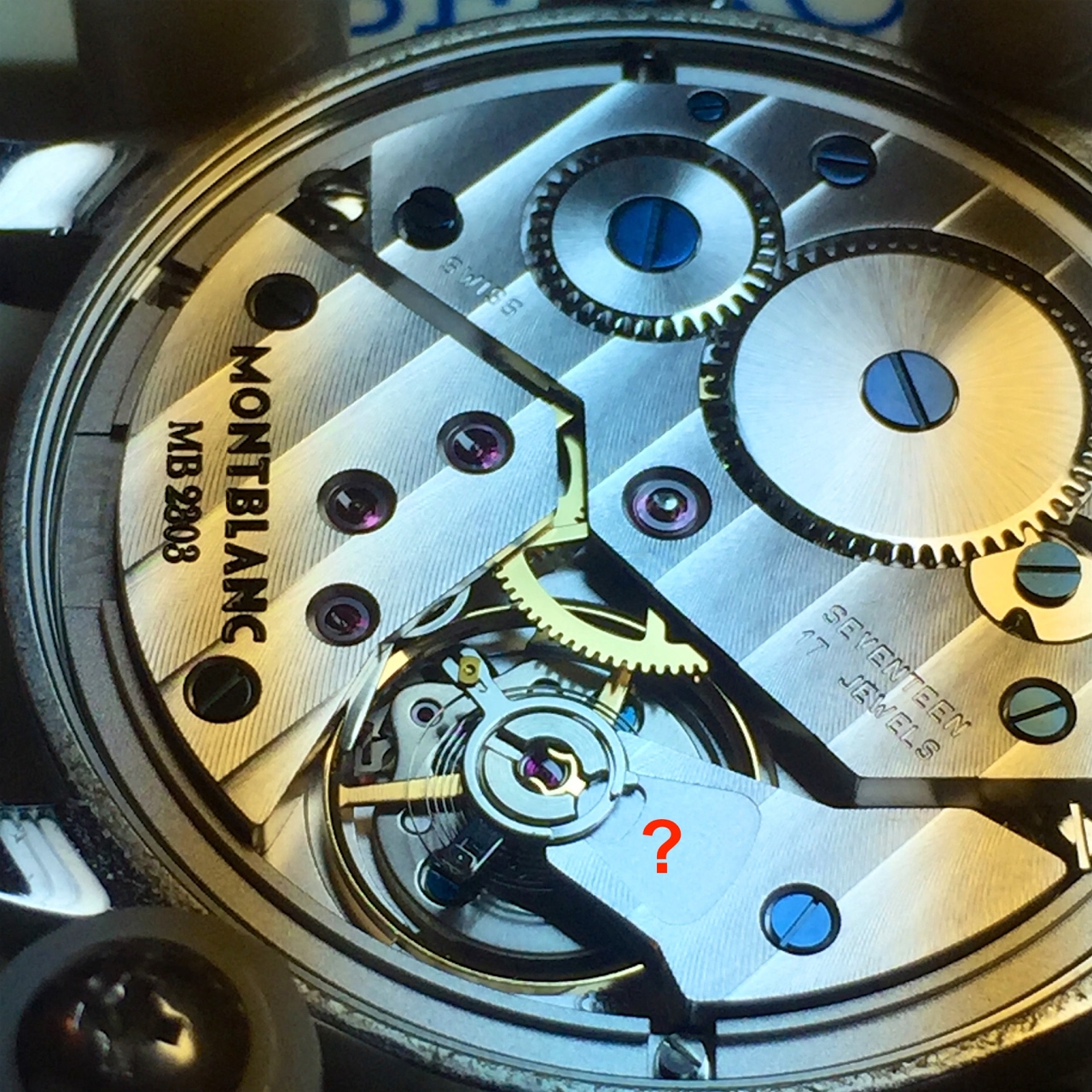 The adjuster flew off and got wedged between the balance wheel and the bridge.
It needs to come out of there and go over here.
And among other things, you have a screw loose (no offense intended).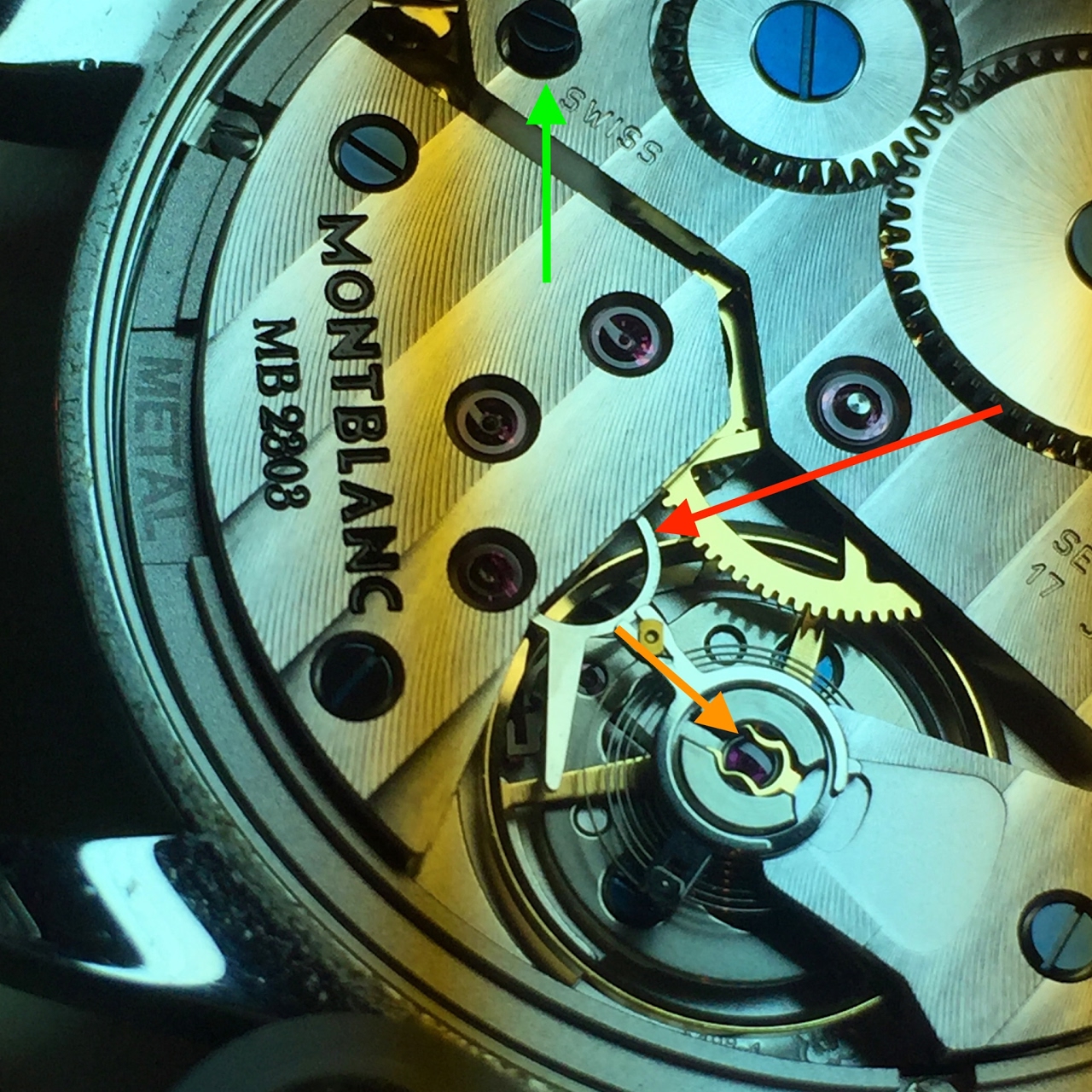 I got it out okay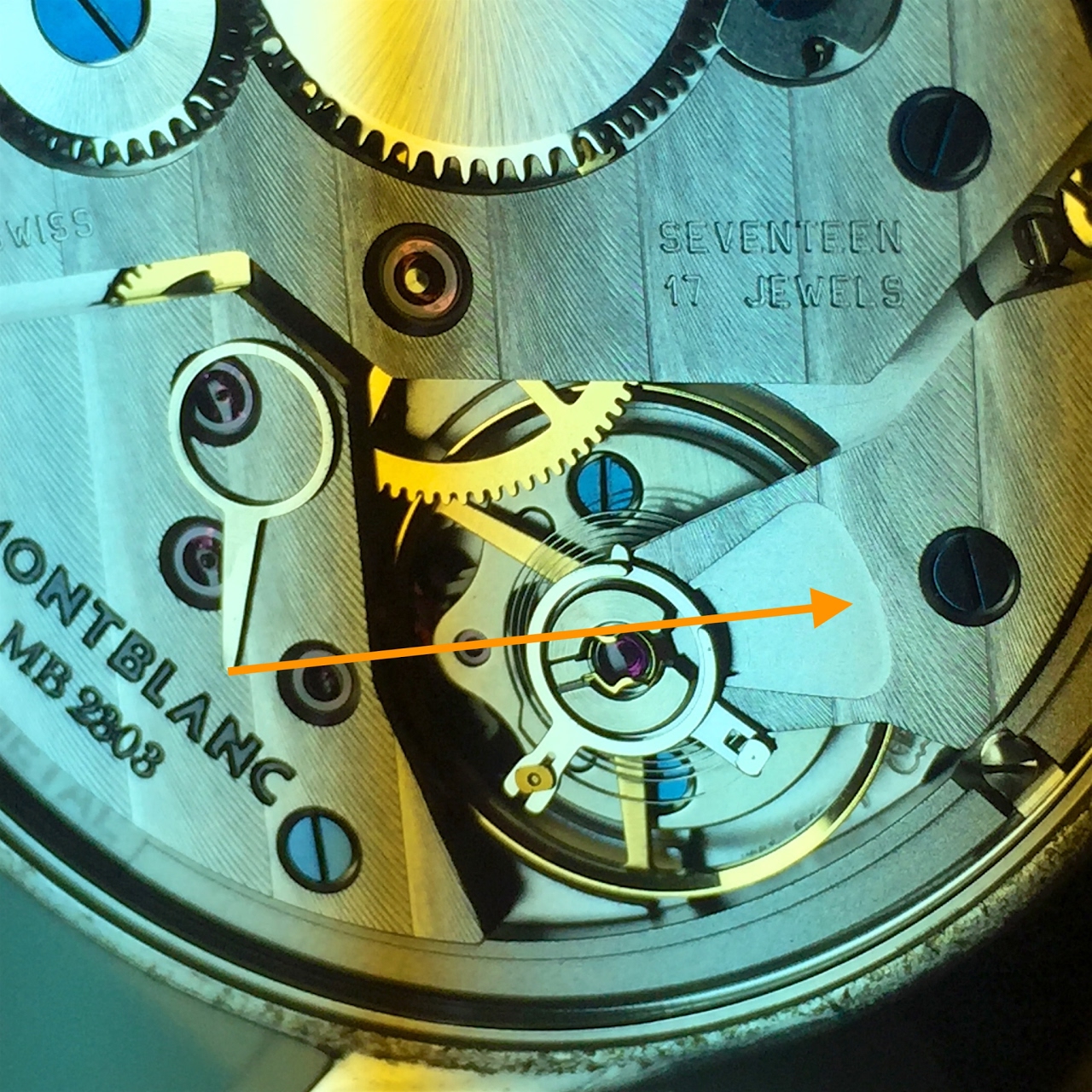 Luckily I have other similar movements to use for reference to save time adjusting it again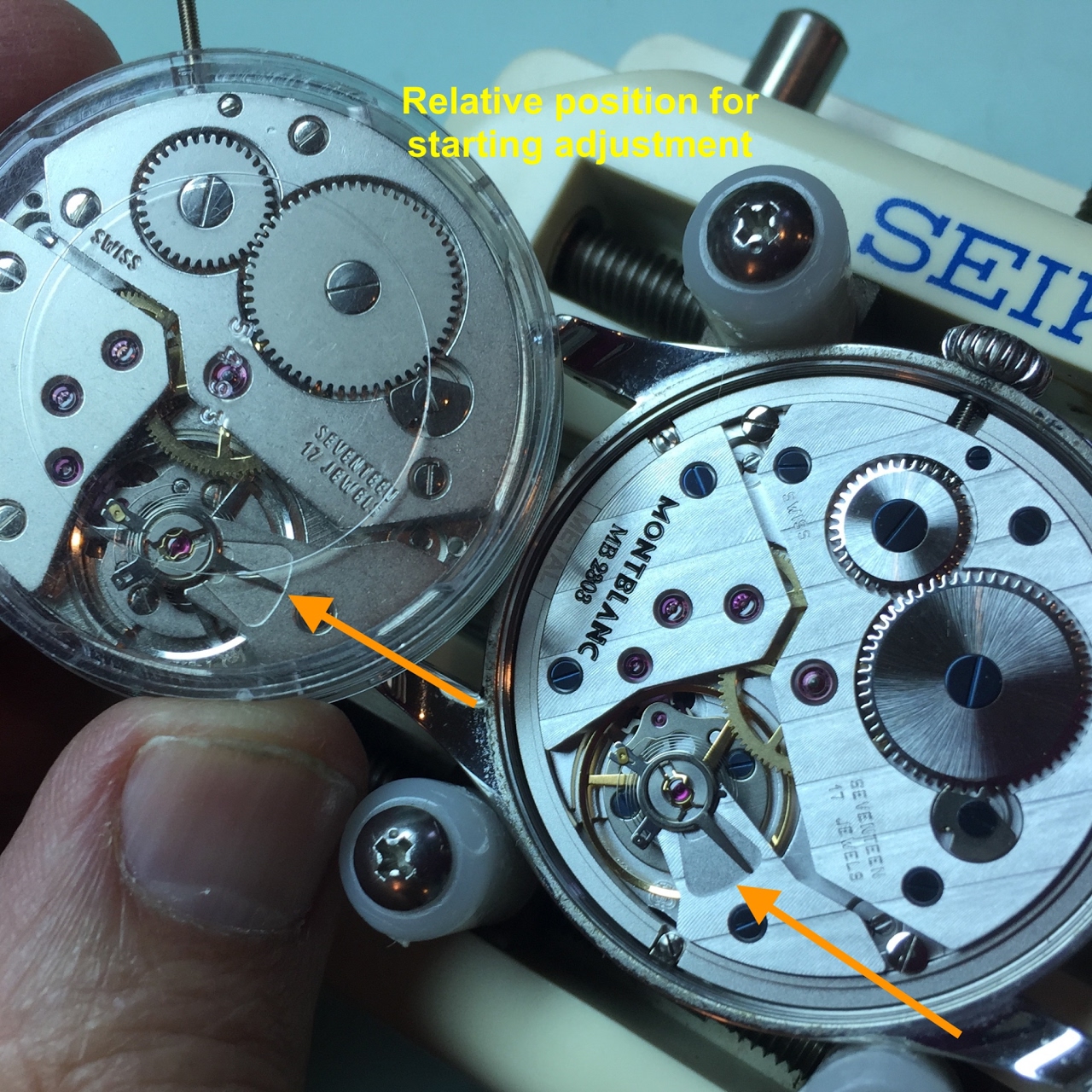 That looks good enough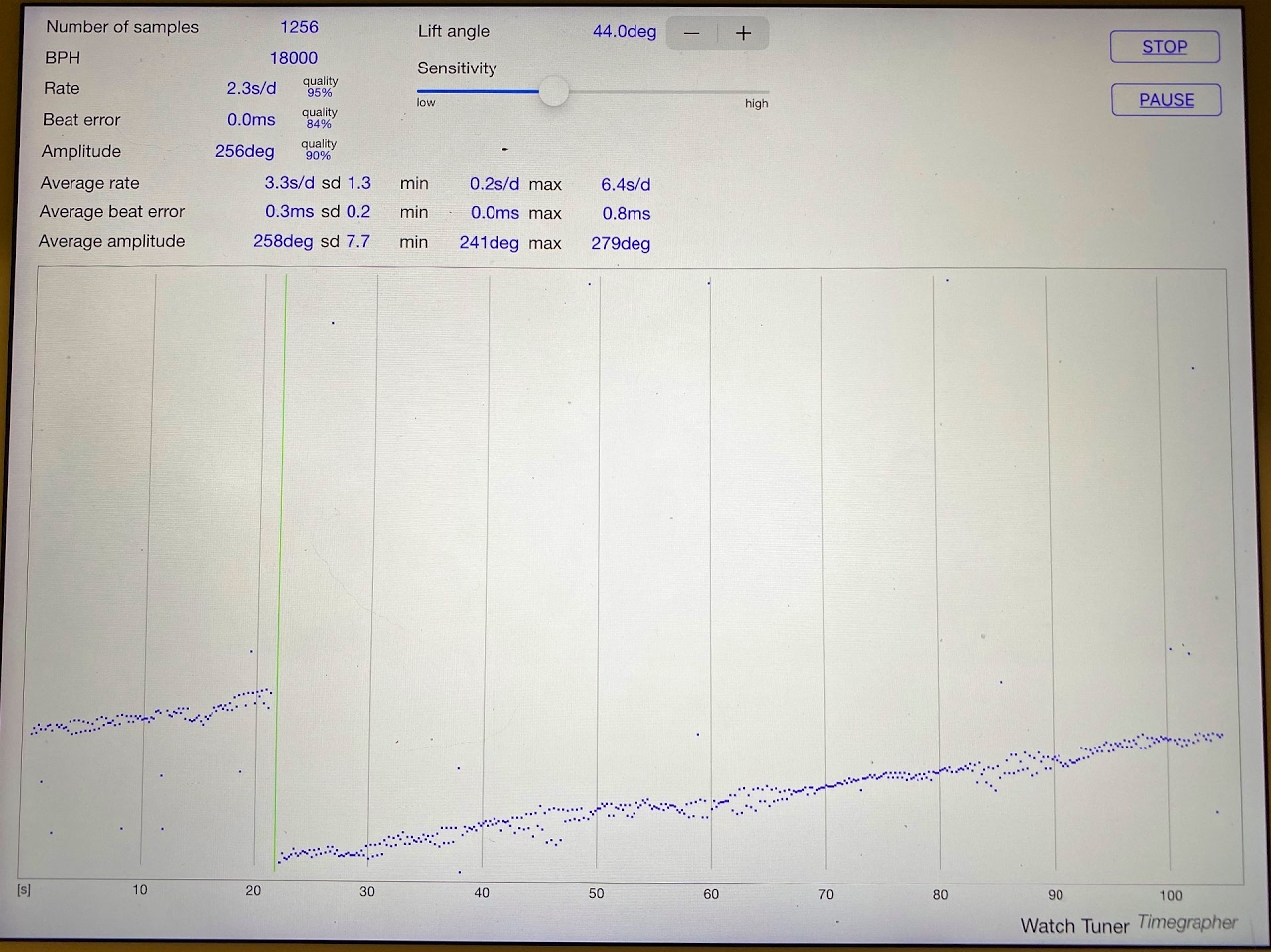 One big happy family.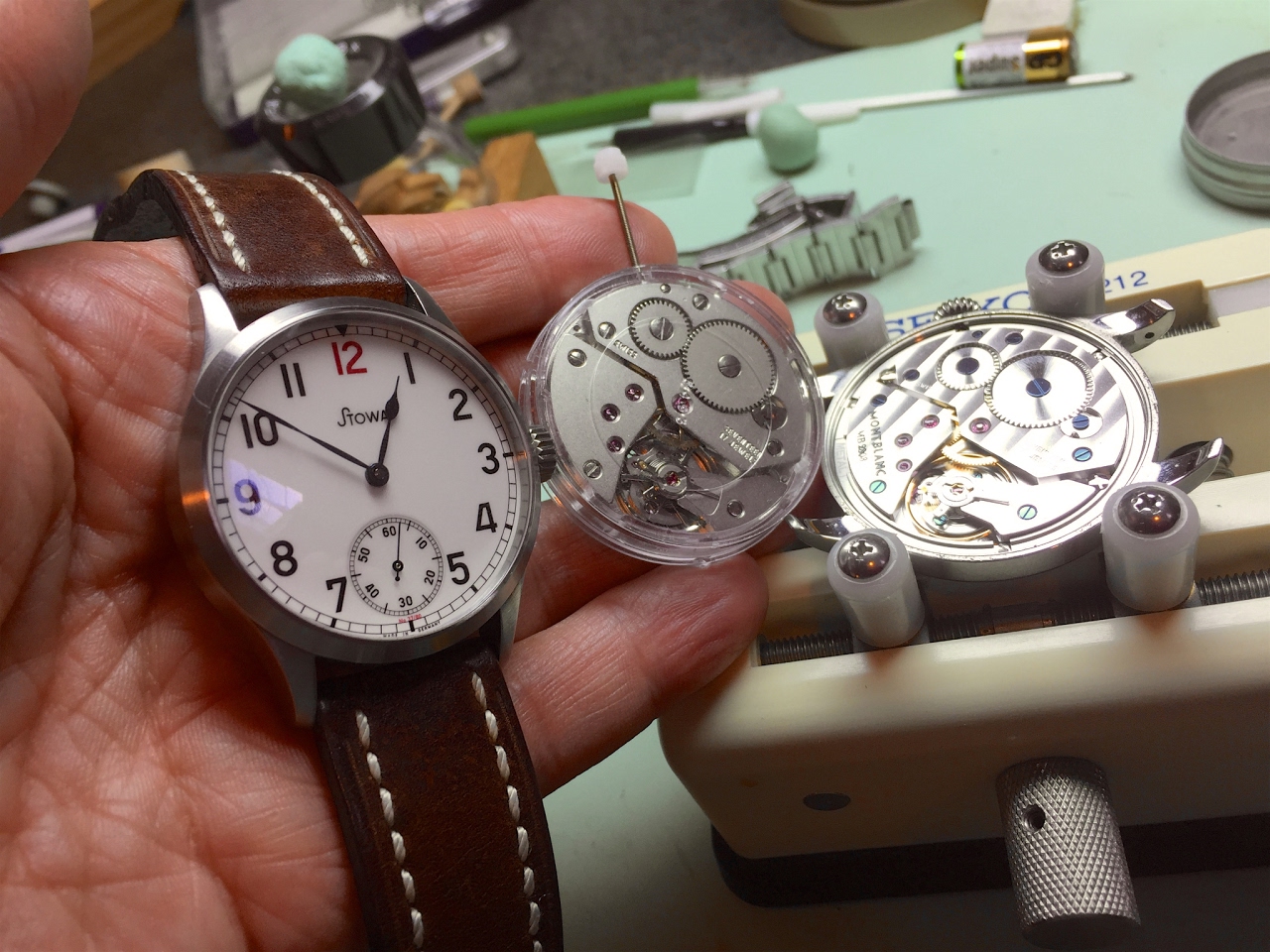 Thanks for reading.
Cazalea