ponderingsteward
13

World traveler glashutte original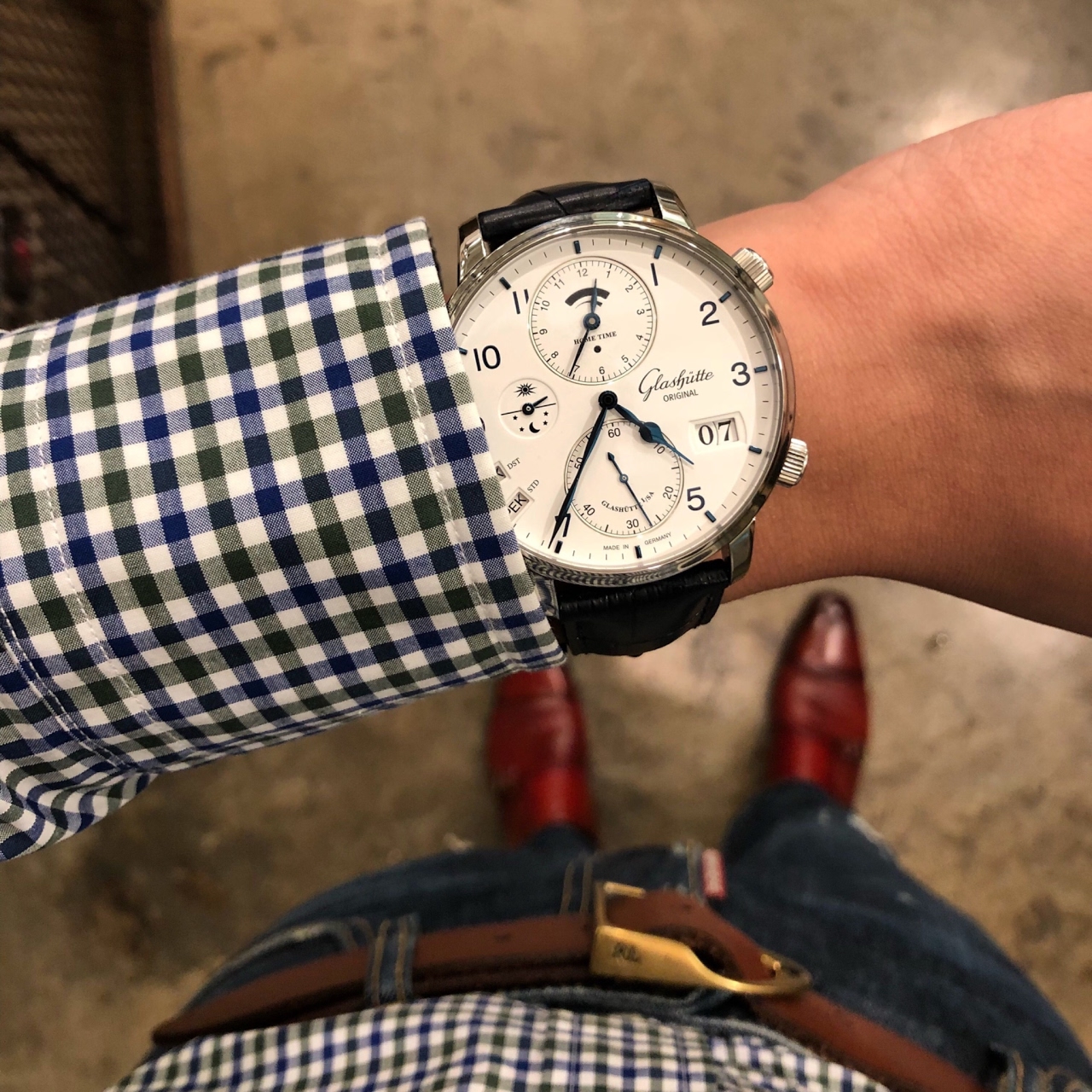 Time zone heavy



More posts:
<!tag blob="addthis.follow.small"> Comments:
view entire thread
Superb
I like the ingenuity of the methodology to indicate different time zones a lot. I like the dial a lot as well. I like that 5hey managed to keep it reasonably accessible (in steel) In short I like virtually everything about this watch except for one thing:...
Totally agree with you.
A great watch but too large of the wrist. The movement dimensions alone are 39.2 x 8.0mm! So any attempt to make the watch smaller would most likely require a redesign of the movement. Given the complexity of the movement, the effort involved and the smal...
Pity indeed for exactly this reason.
I wonder if a considerable part of the complication and the associated space requirements are due to the display of time zone names. A nice detail and maybe part of a perceived "complete once and forever solution", but in the end I do not see the real lif...
38-42-44
If the movement is 38 mm theoretically a 42 mm case should work. Perhaps they designed it during the last days when the appetite for smaller cases was still absent.
3-4 years
If I'm not mistaken, it was first introduced in gold about 3-4 years ago. Meaning it must have been designed I would estimate 2 years earlier so the final decision on size is probably 18 months before introduction. Let's say 4.5 - 5.5 years ago. I'm not s...