cazalea
[Seiko Moderator]
15112

<!tag blob="forumpost.visitstar">
Wild Bird Night
No, these are not the birds from the Tijuana Estuary or our back yard. These came from our friend Martin who shot them in central California recently.
He asked if I could cook dinner to use his game birds, and to celebrate a visit from my wife's sister. What could I say?
There were 6 pheasant breasts and 6 chukars (a smaller wild game bird). The birds were cleaned and I only had to cut them up.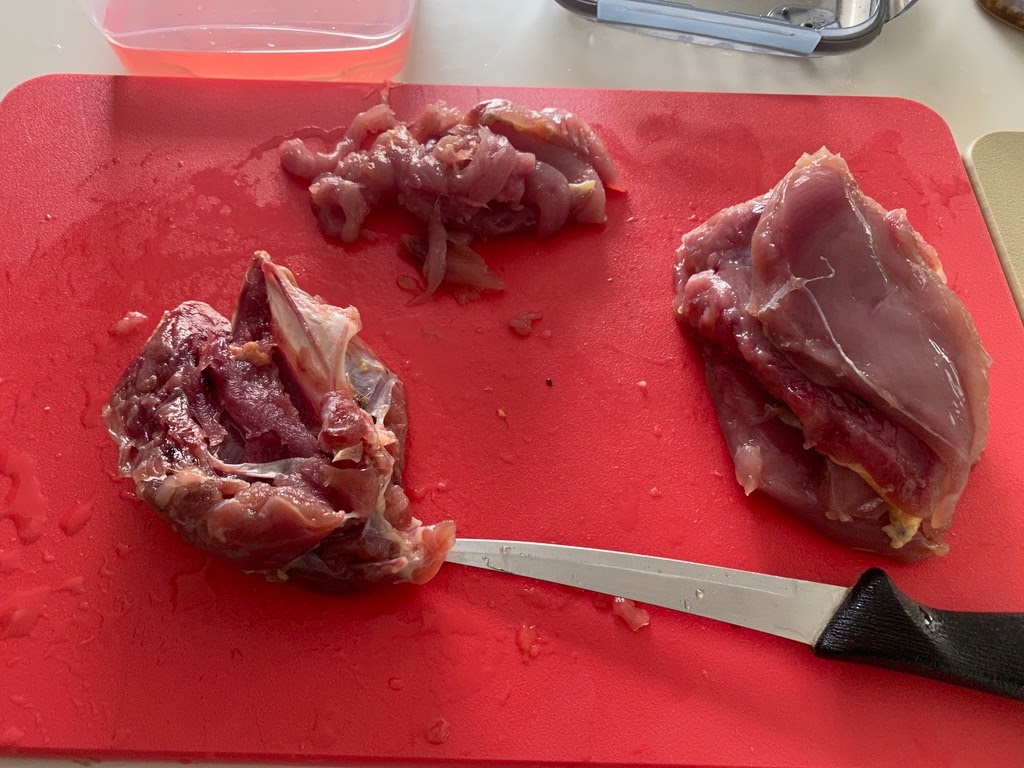 Four breasts for the first course, and the rest of the meat for the second course.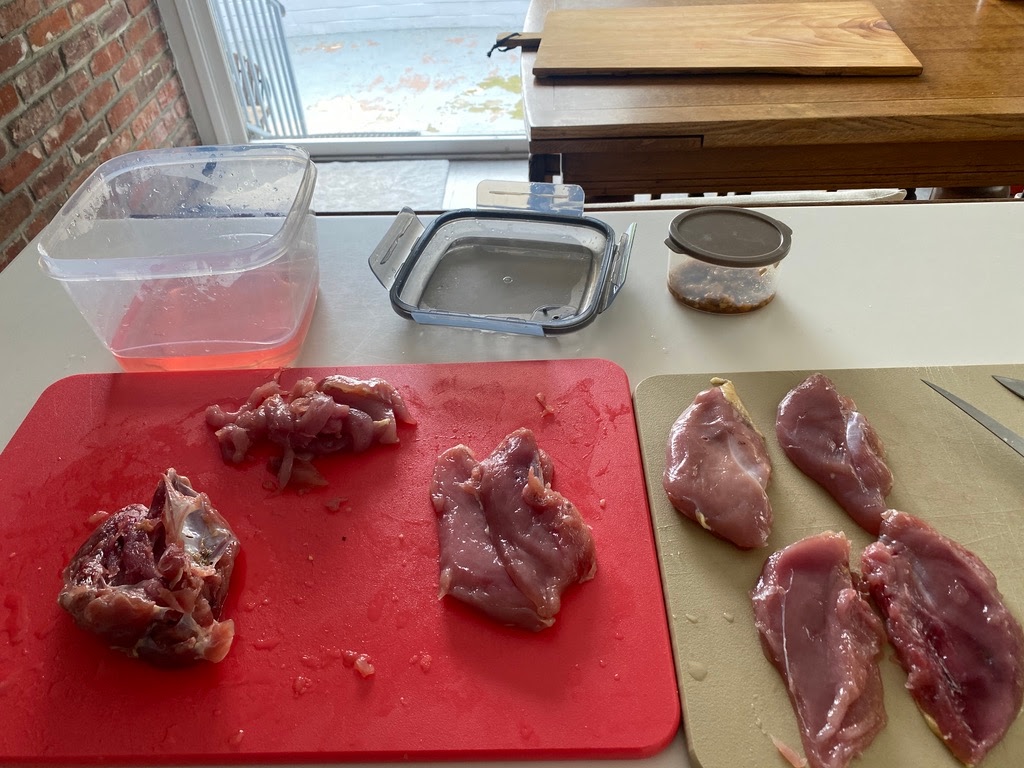 The meat in brine (salt water), to help it retain moisture and tenderness.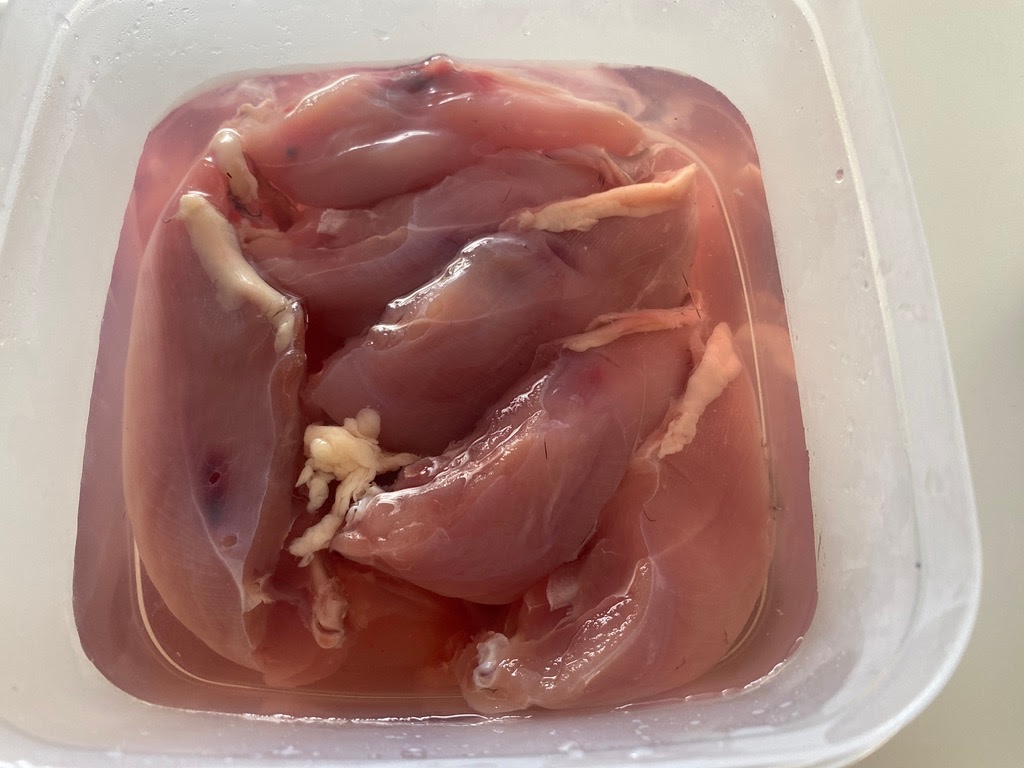 Simmering the bird bones in water with carrots, greens and seasonings, to make a broth for later use in the pasta.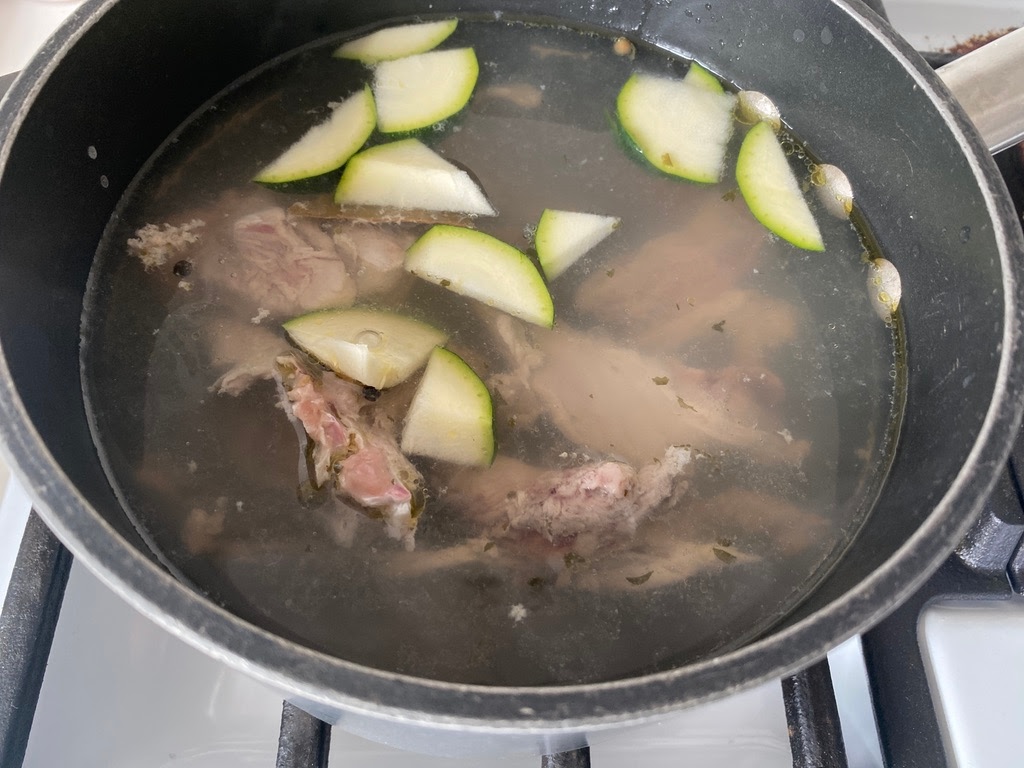 If these birds on my back wall knew I was plotting the demise and consumption of their kindred, they might have flown away. As it was, they were stuffing their little beaks with our seeds...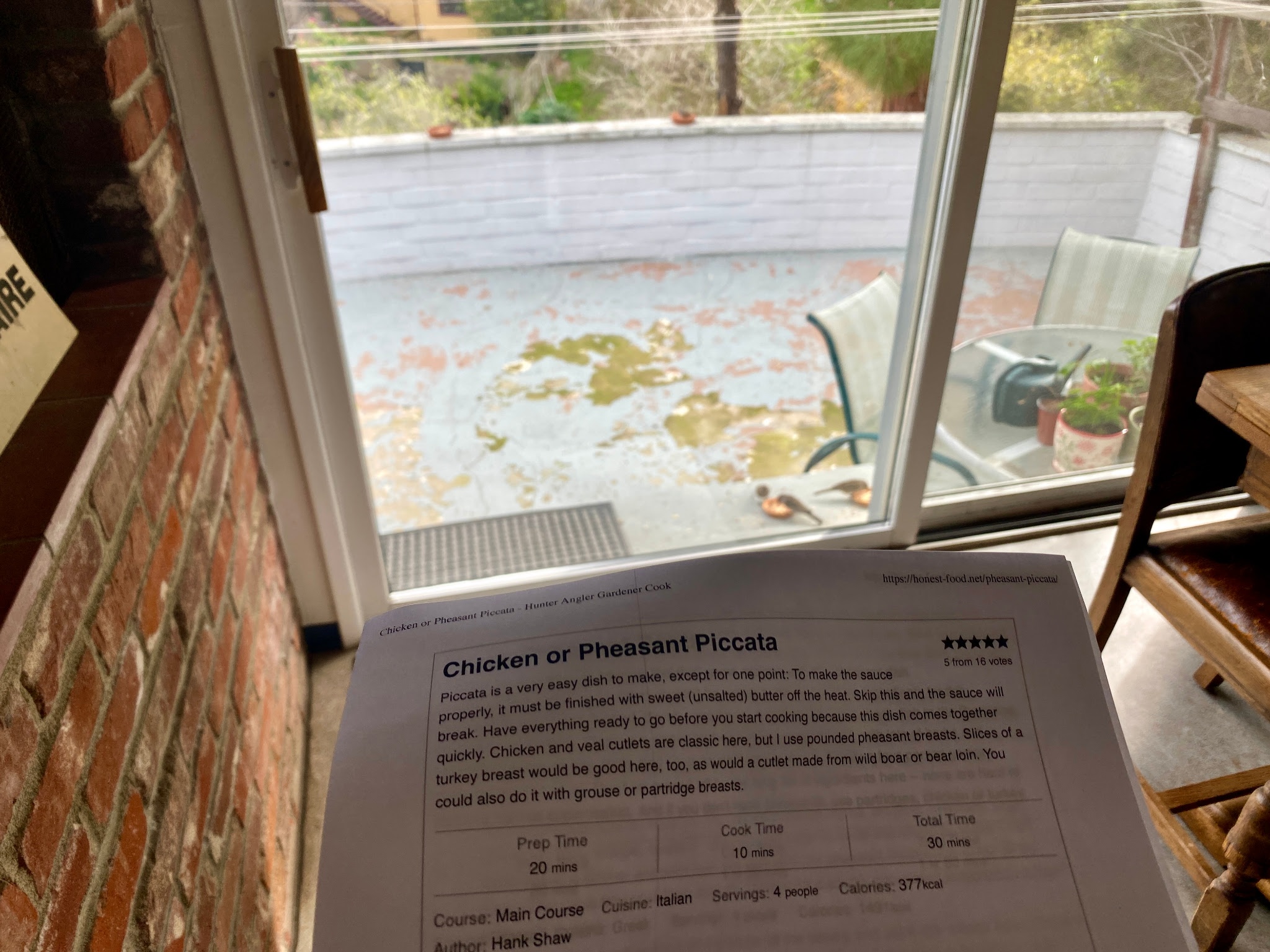 The recipe called for a lot of ingredients. A lot! Most of them were on hand but a few had to be procured by my hard-working wife.

This is the spaghetti setup, prepared diligently because I was going to cook two totally separate dishes in quick succession.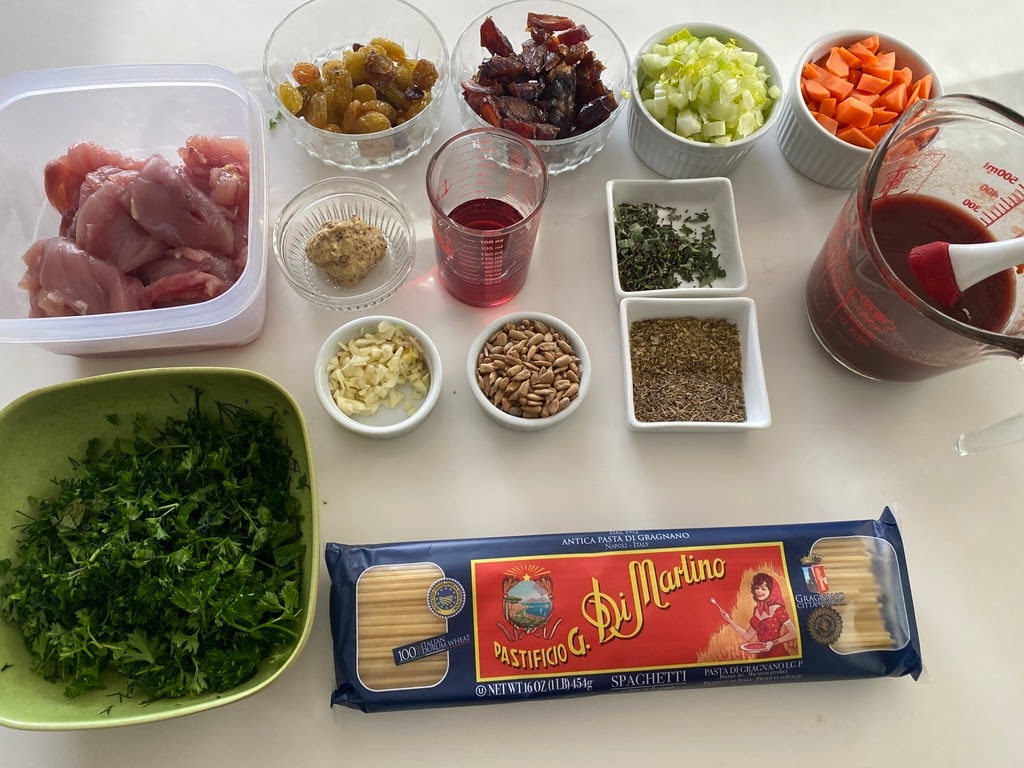 This is the stock and tomato sauce simmering for the spaghetti.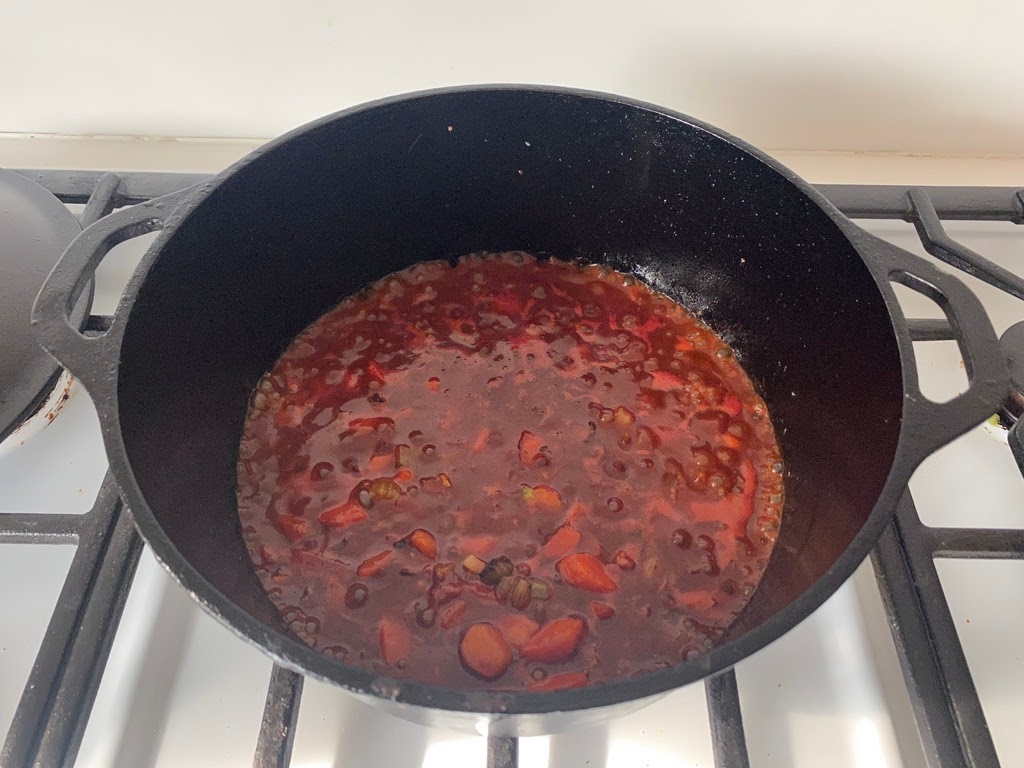 With the herbs, wine and meat, cooking for the first stage. Eventually the meat will be removed, picked off the bones, and returned at the end of the night, once the pasta is cooked in this incredibly flavorful liquid.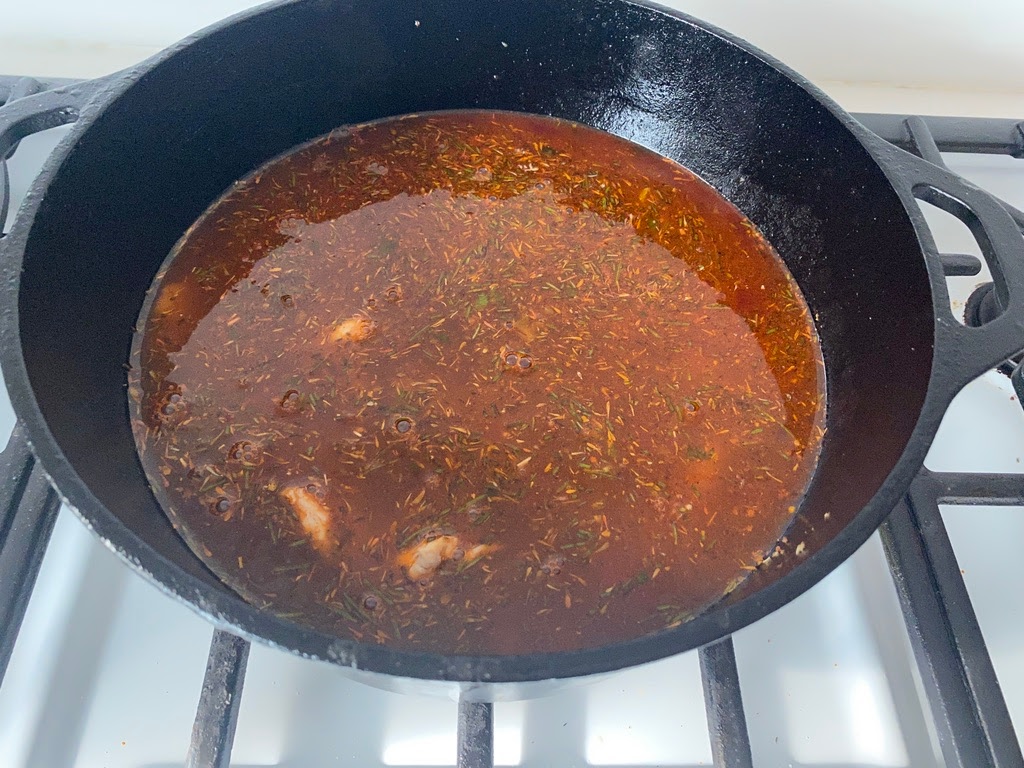 At this point I had removed and shredded the meat, and set up the rest of the ingredients for the spaghetti. On the far side of the cook top are the ingredients for the first course.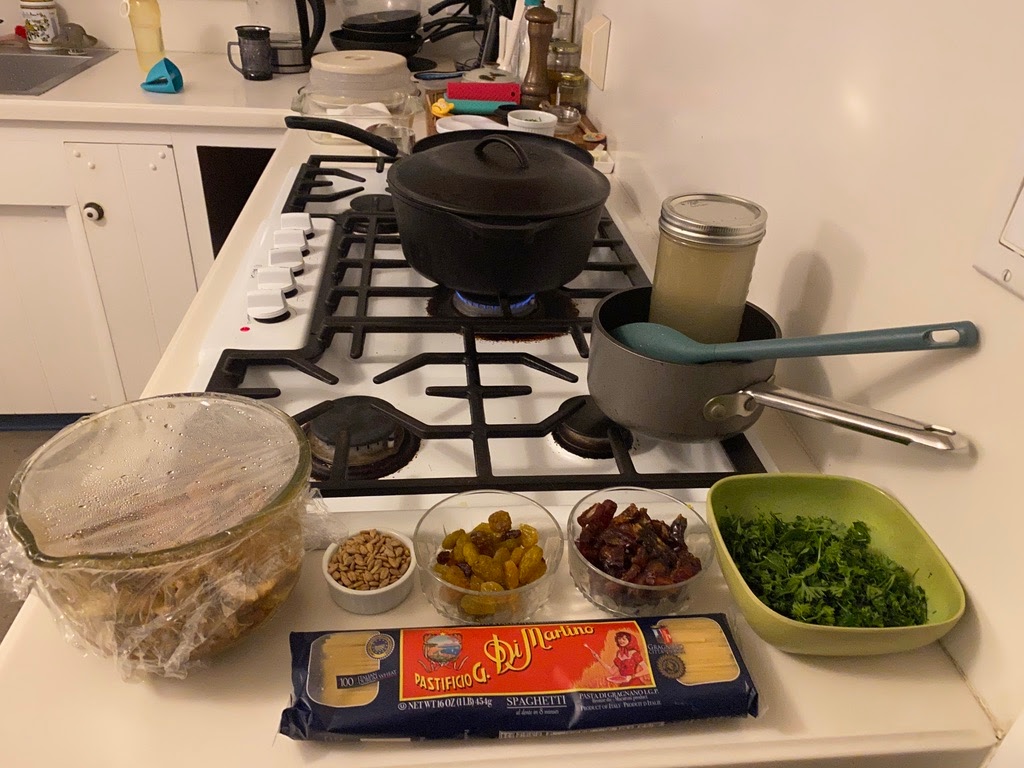 The ingredients here are the same if you have had veal picatta; the only change is pounded pheasant breast instead of veal or chicken. Cooked in BUTTER, oil and lemon juice with capers and parsley.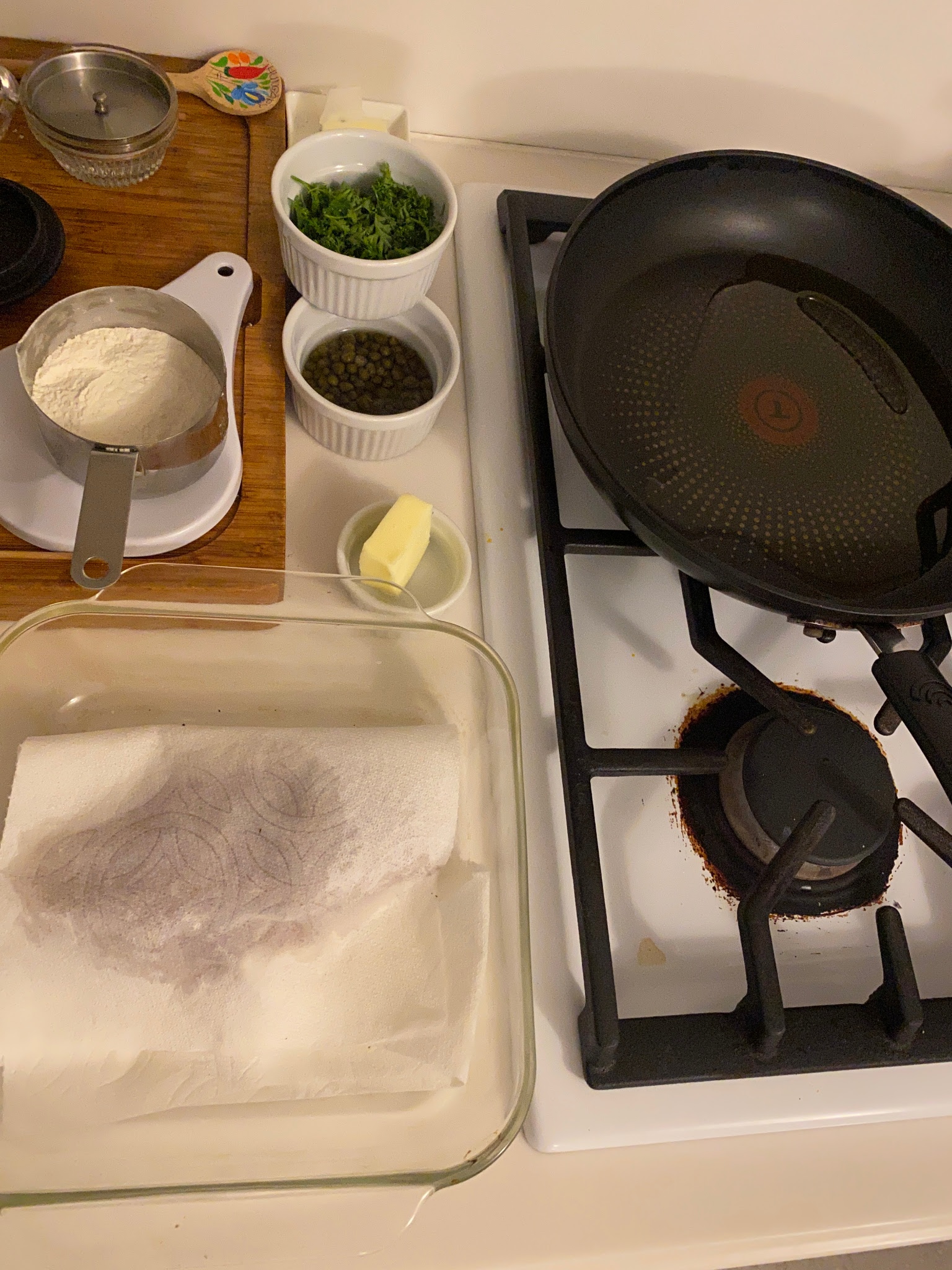 The pheasant picatta was a success. Tender and flavorful; juices and butter were soaked up in garlic bread (not shown).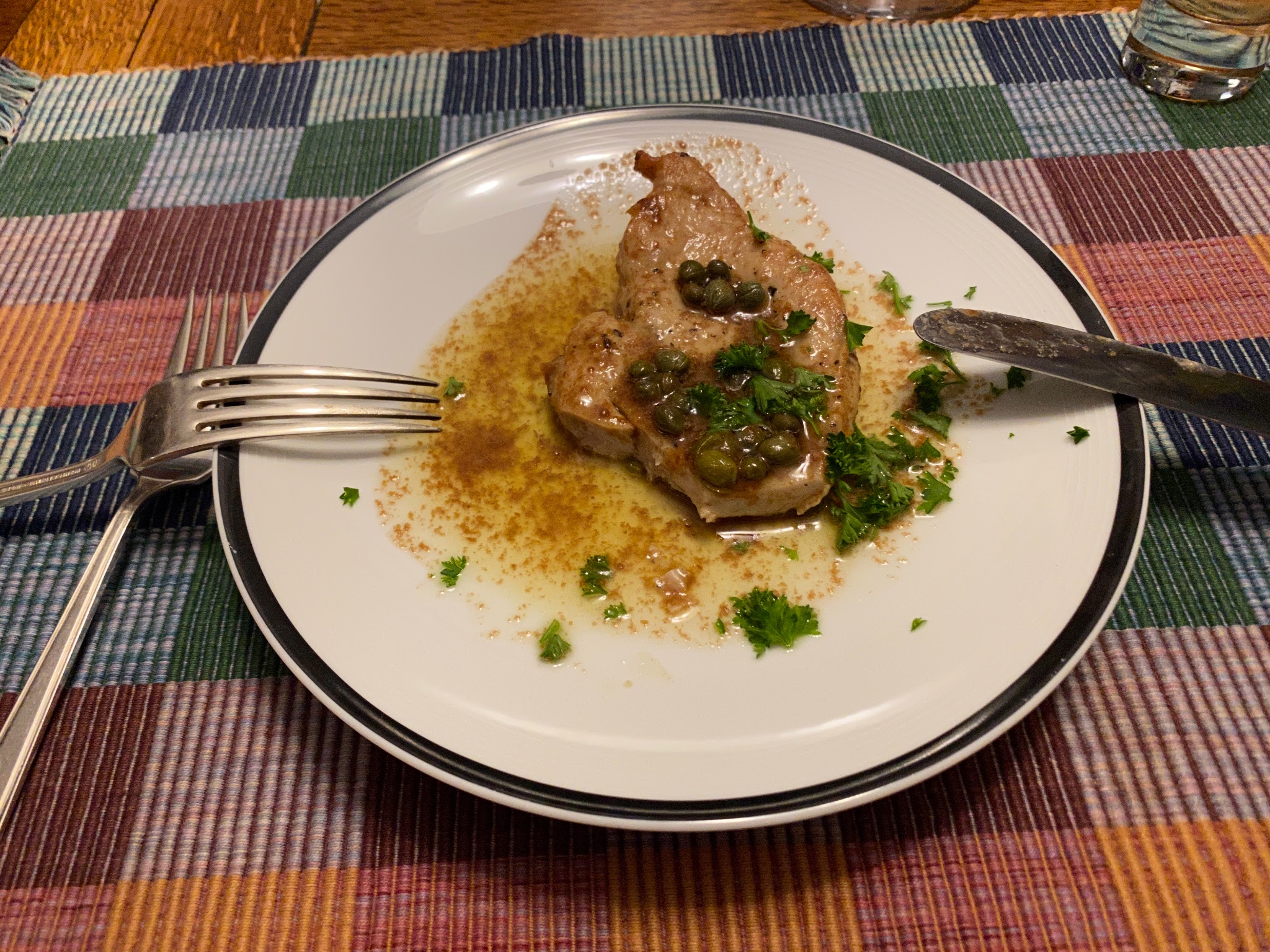 We ate in the kitchen instead of the dining room. Champagne for the first course and Gigondas with the spaghetti.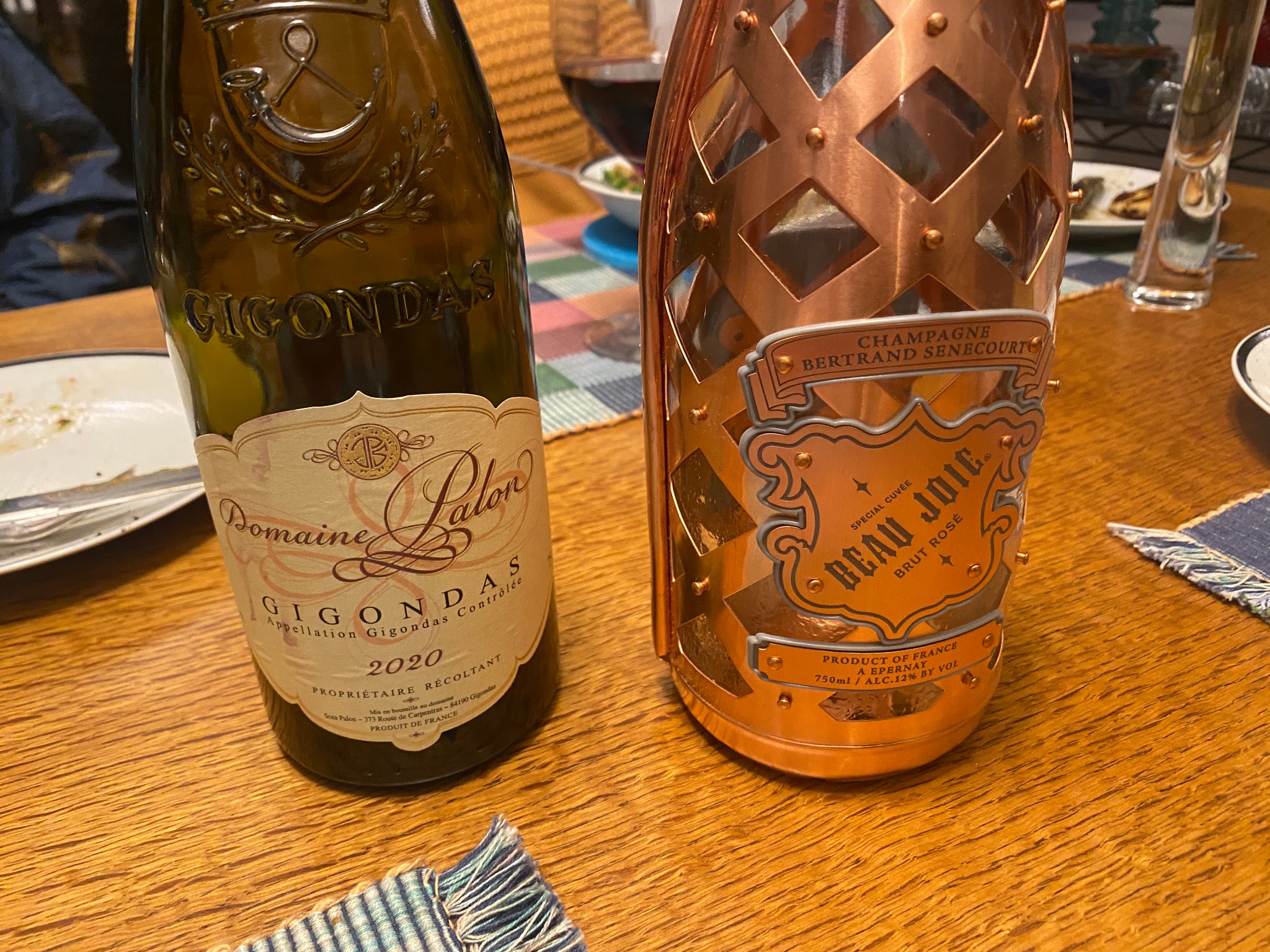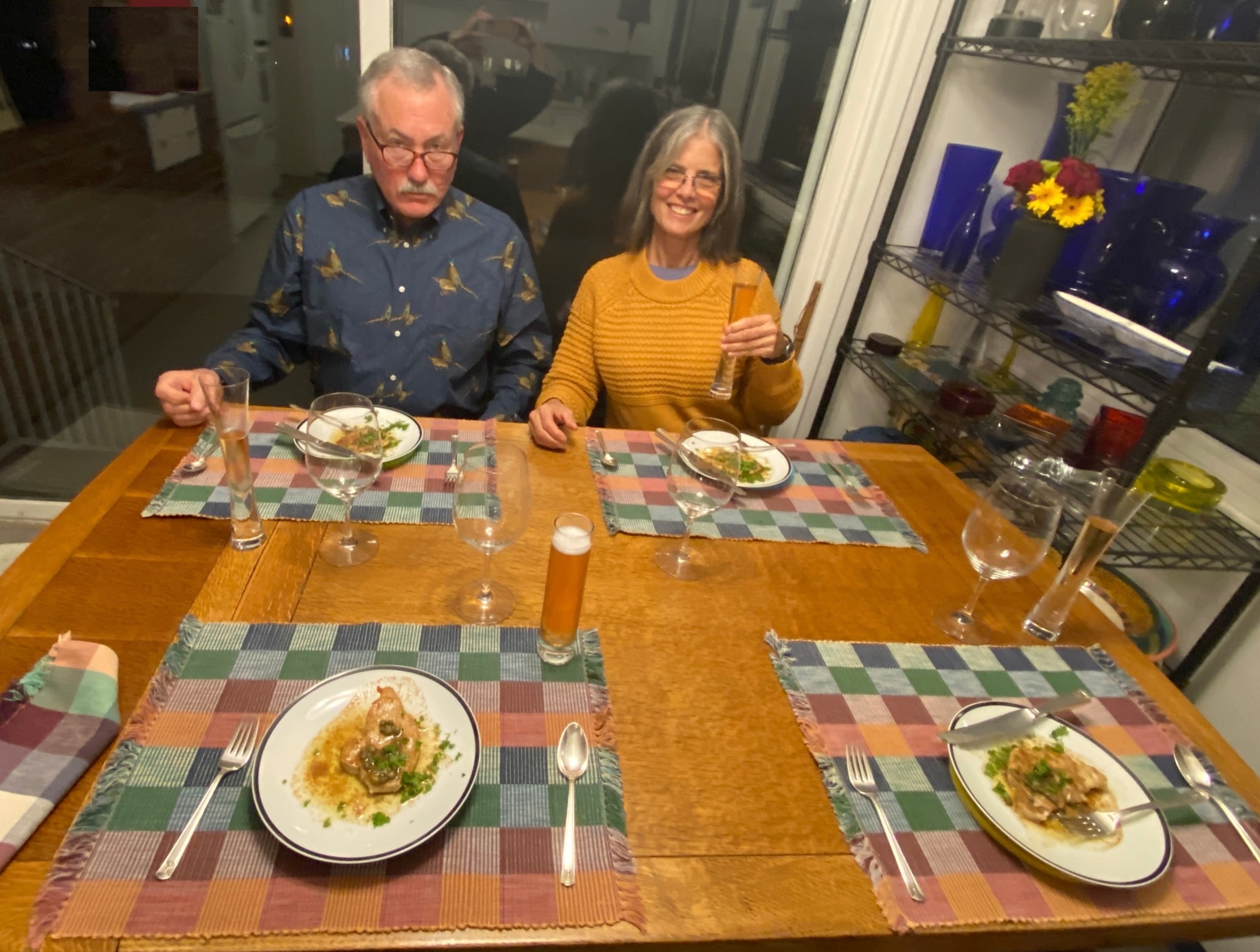 The second course. Greek pheasant pasta (which I made using the chukar and an extra pheasant breast). Check the ingredients list for the 42 items that make up this dish (secret of the universe).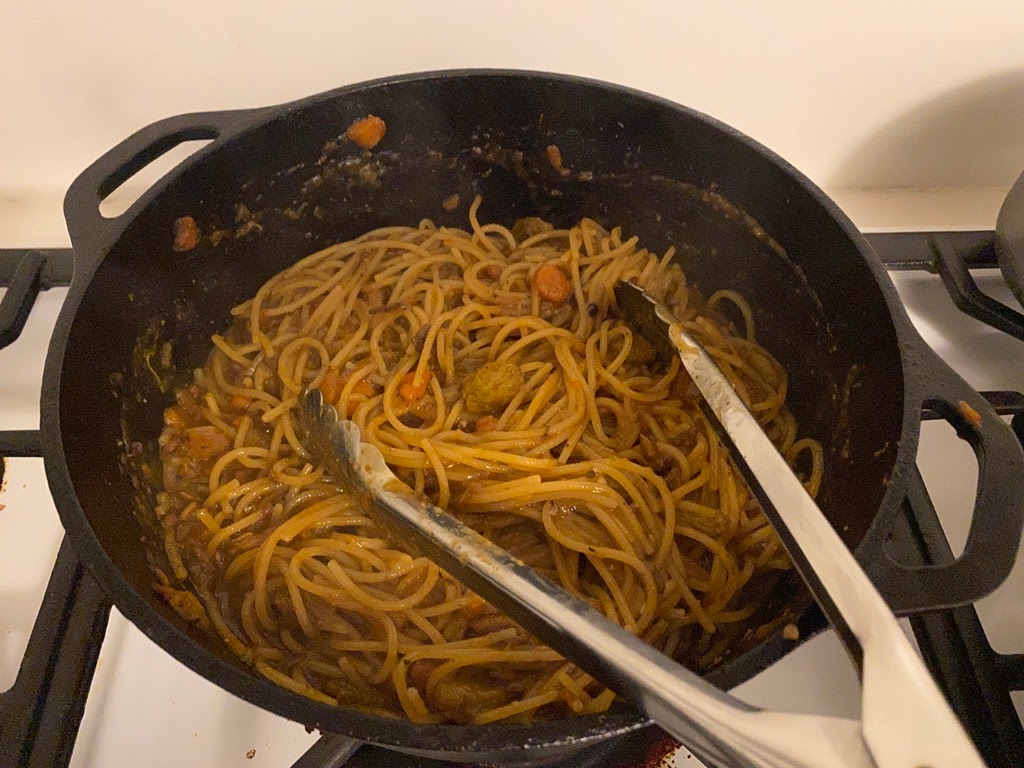 On the plate it was enlivened with a handful of fresh chopped mint, fennel and parsley.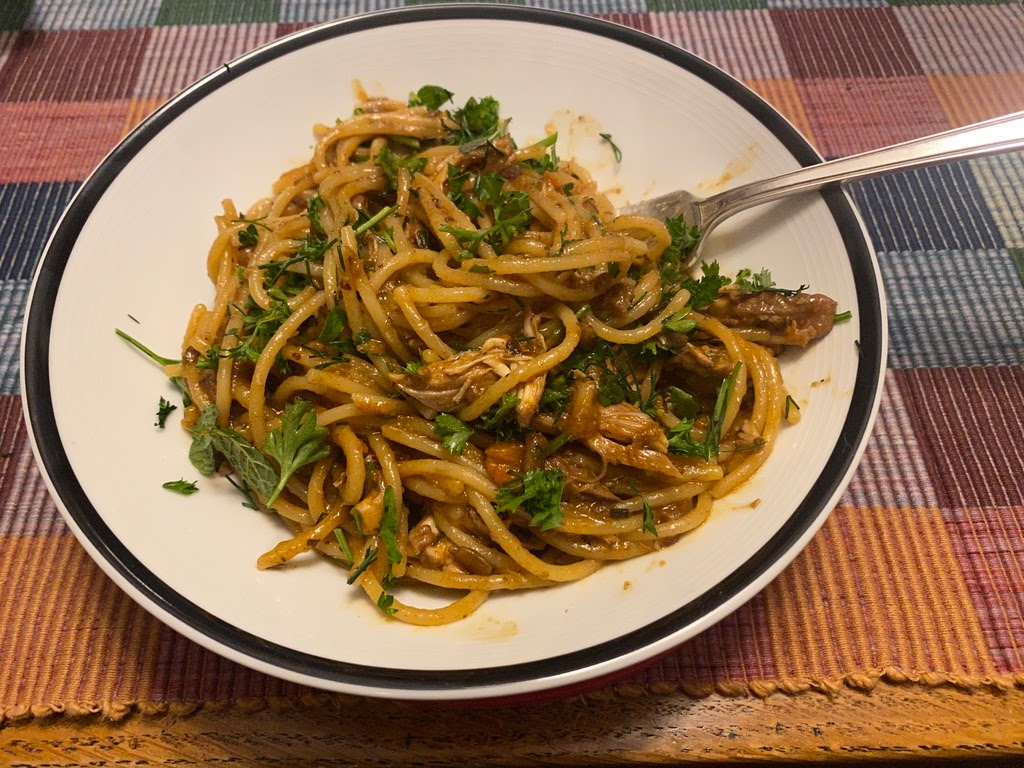 Fantastico! Google Translate says the Greek is "φανταστικός" but I cannot confirm that to be the case.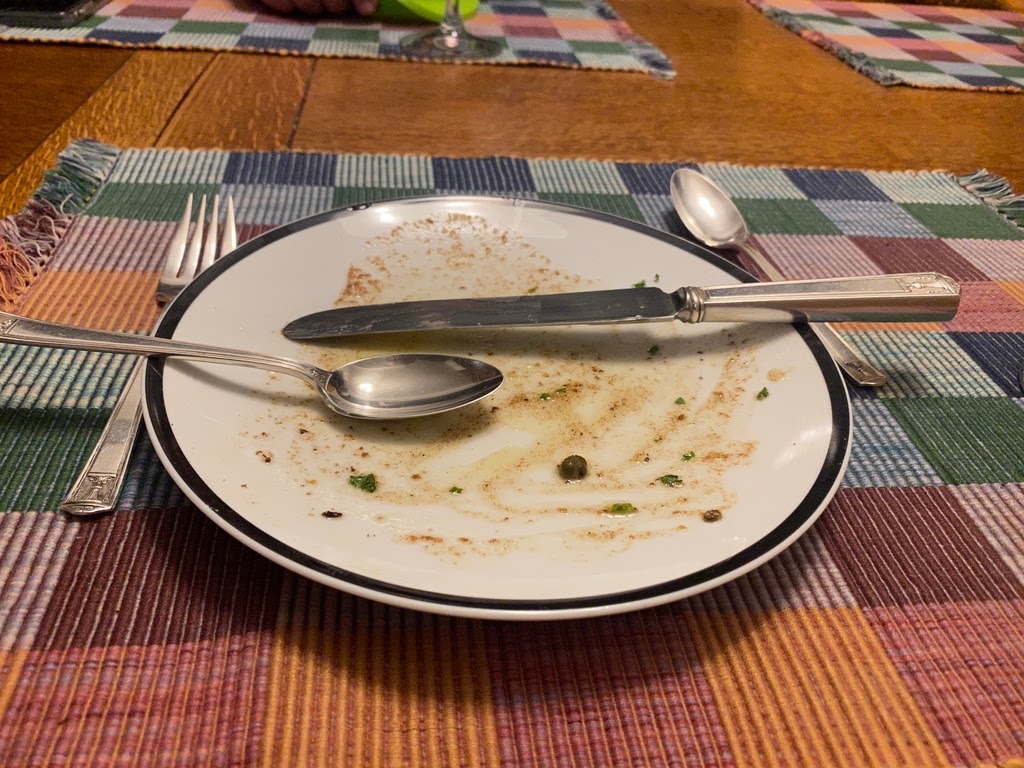 Thanks for reading!
Cazalea
PS - If you are interested, the recipes are here: