<! iframe style="align:center; height: 250px; max-width: 100%; width: 100vw; overflow:hidden;" src="https://storage.googleapis.com/pubzapuscentral/watchprosite/ad/adsGO15/index.html" frameborder="0">

cazalea
[Seiko Moderator]
14612

<!tag blob="forumpost.visitstar">
Tomato Season!
We are not in Italy, Spain or France but we do have one of the world's best climates for tomatoes. Every summer there are weeks when we have a surplus. Or the neighbors have a surplus and bring them to us.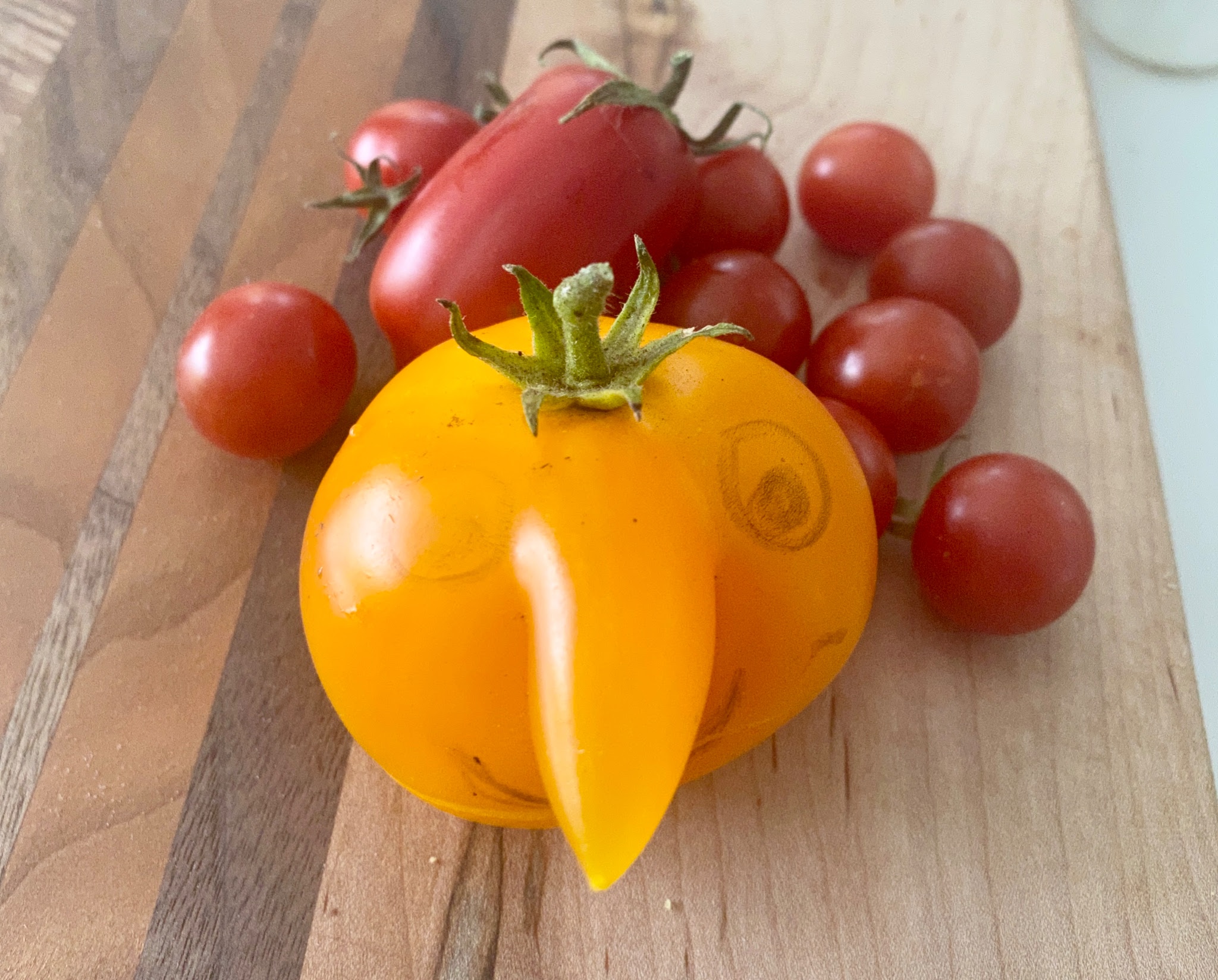 These are all photos I have taken of our local crop.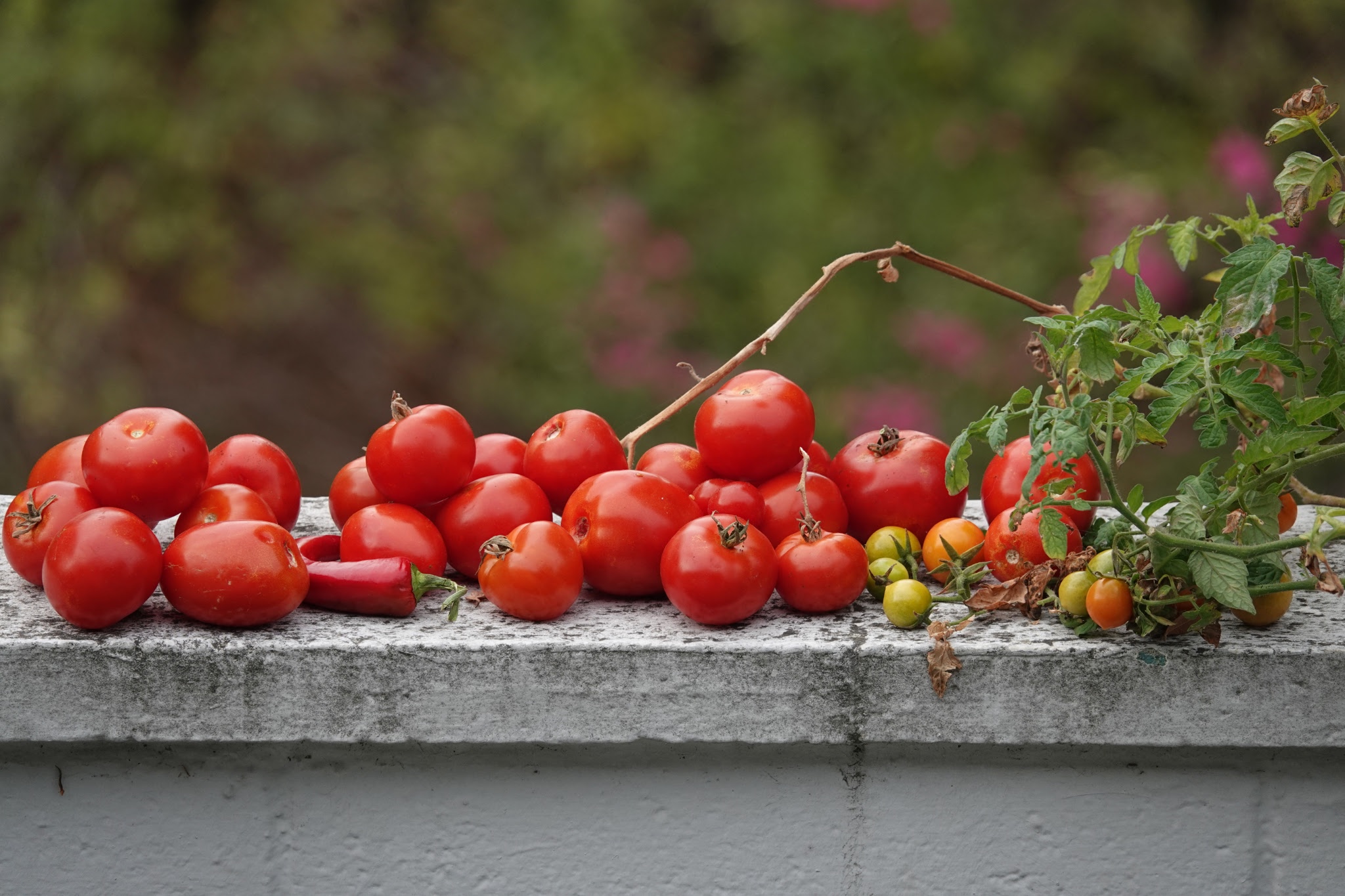 We grow basil too.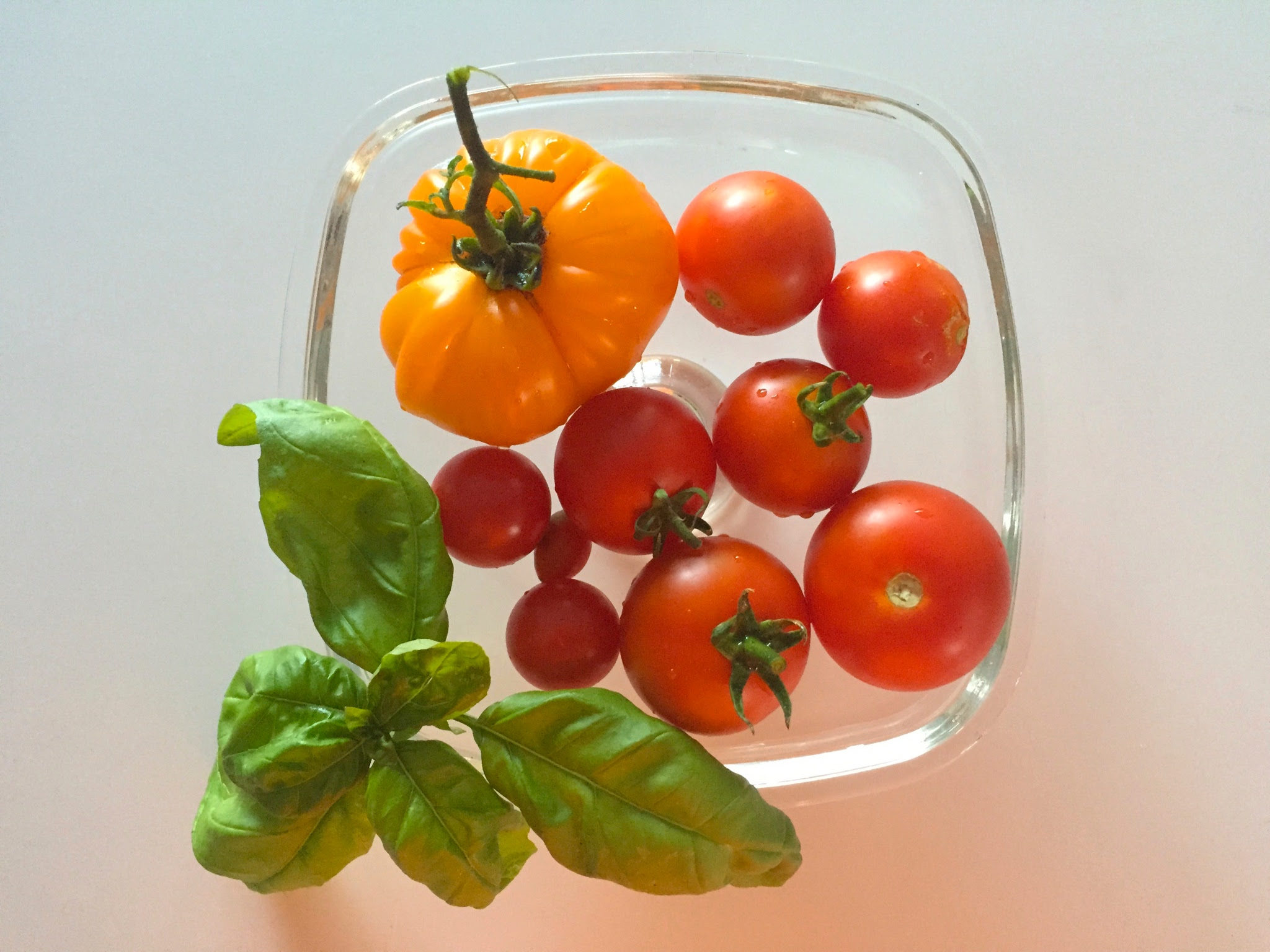 Once in a great while I am moved to buy a few at the store: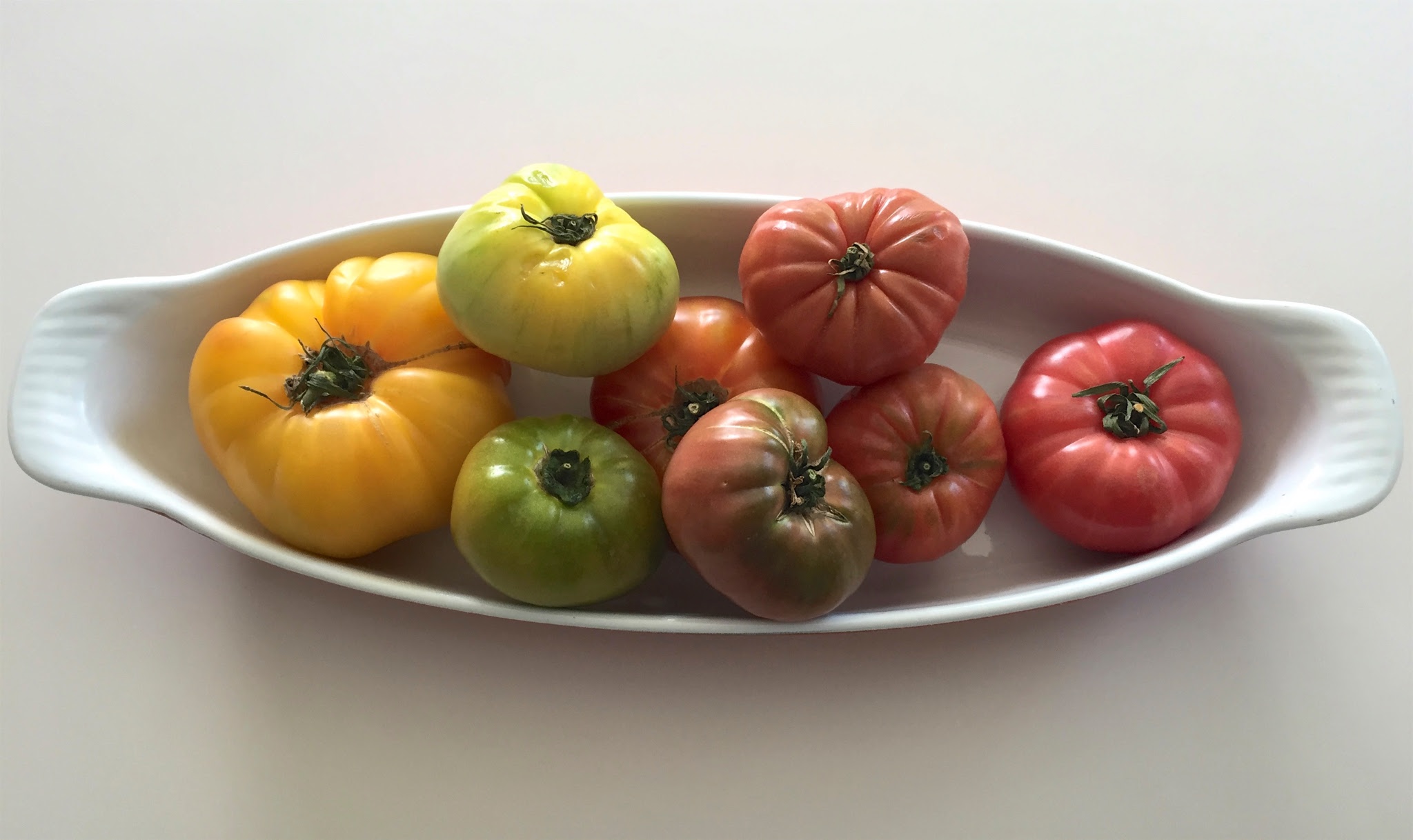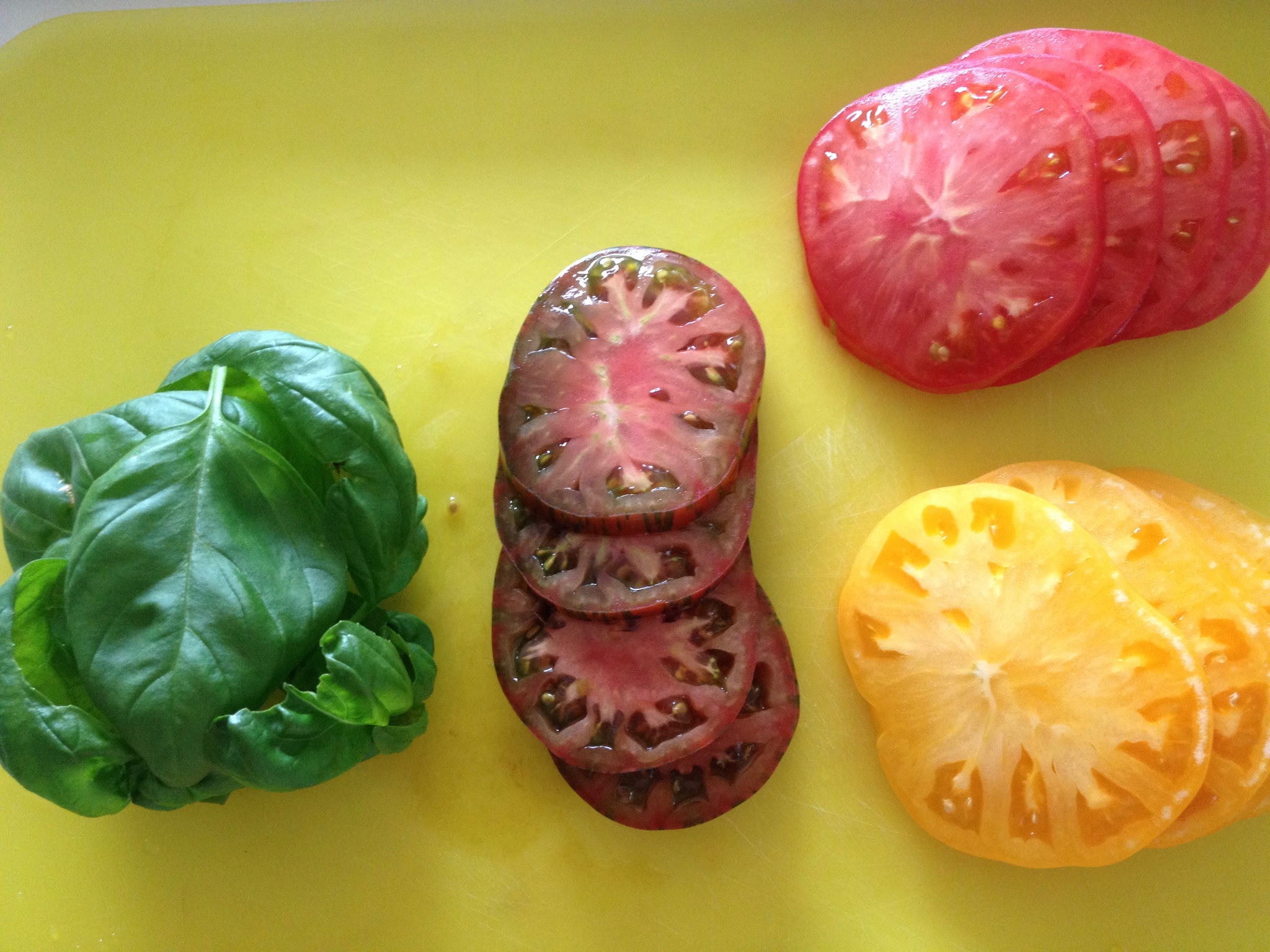 We can deal with a dozen cherry tomatoes a day, but 20-50?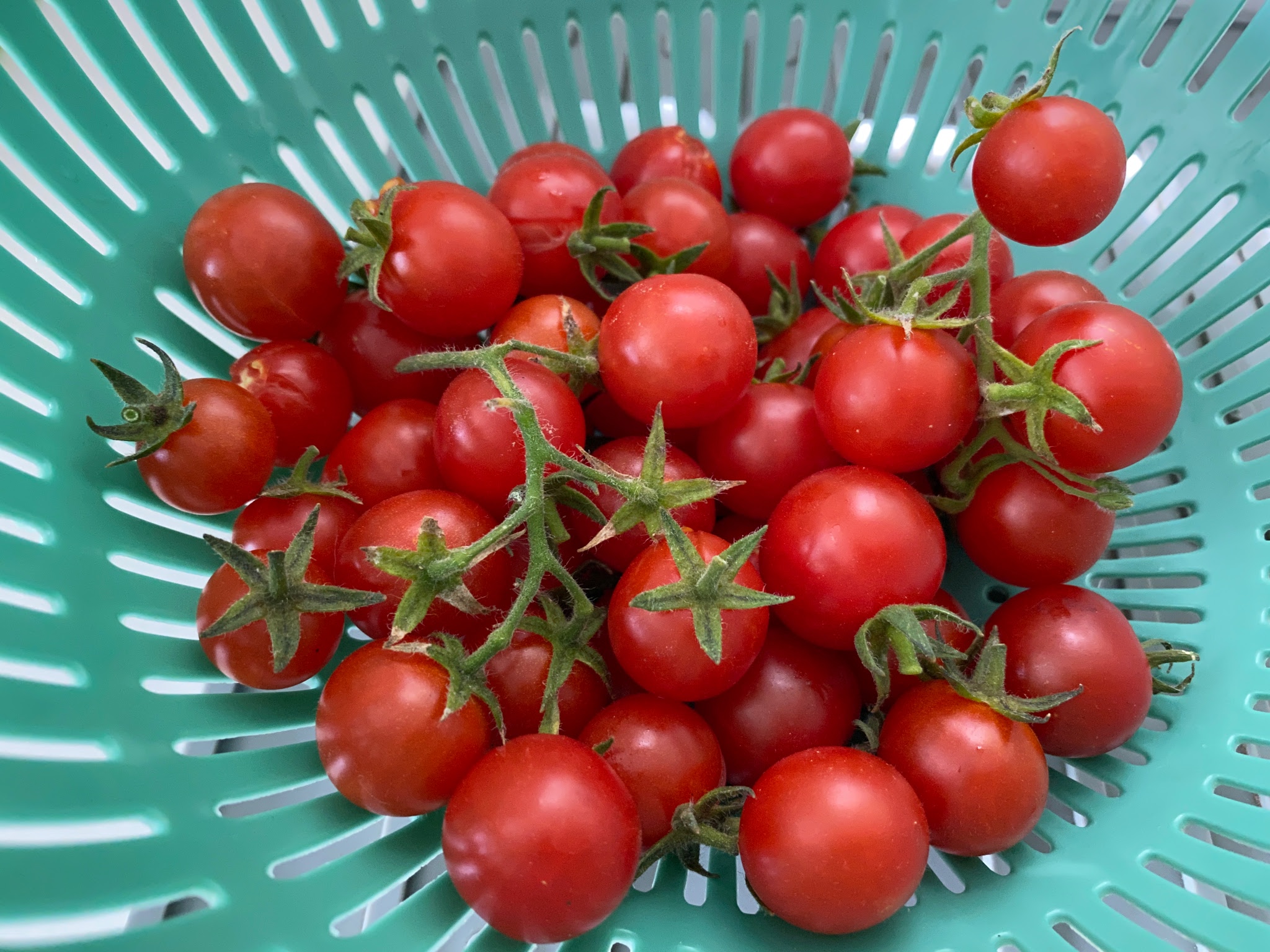 No way.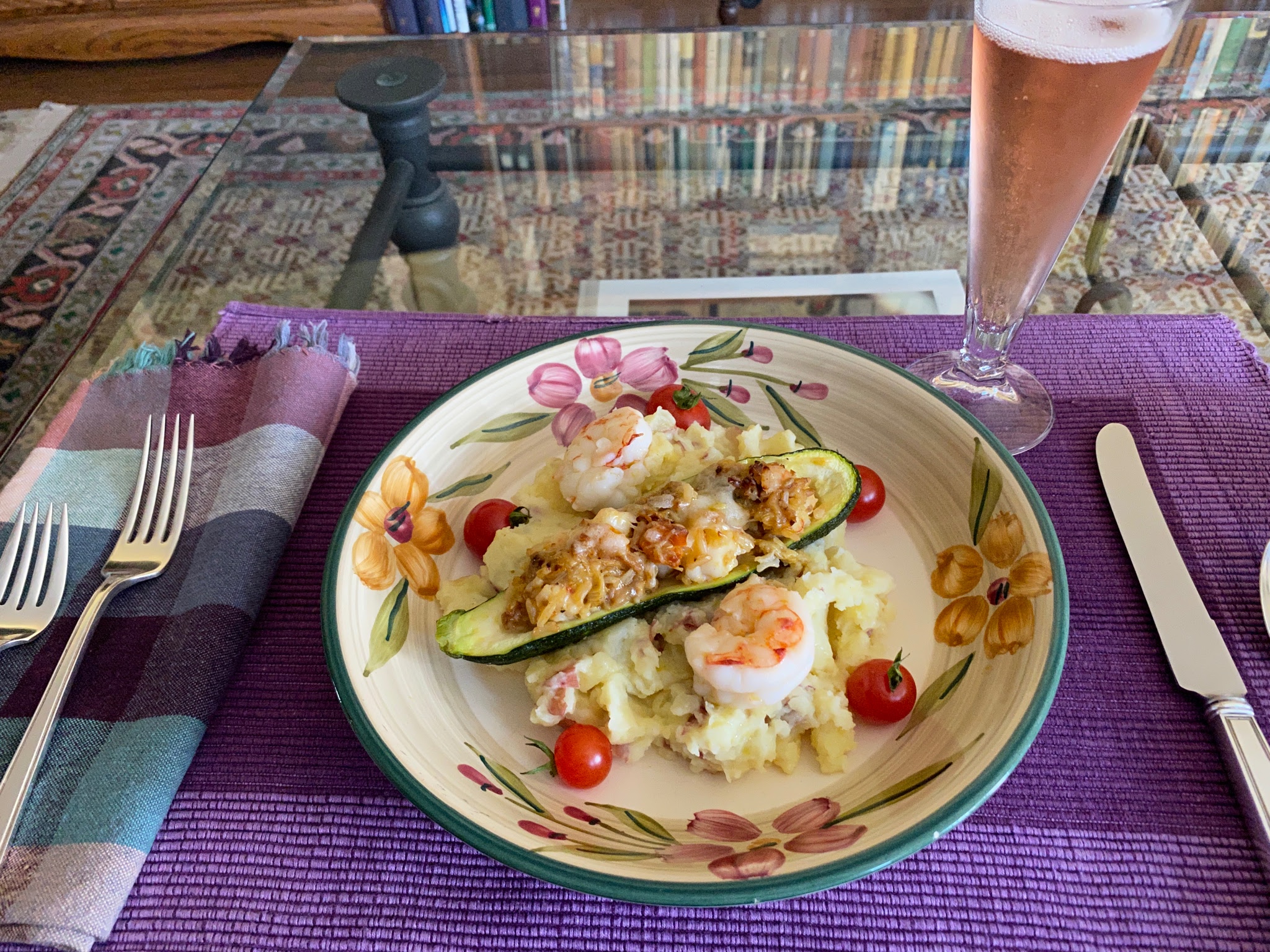 And we can manage a few big ones per day. But not multiple vines full of large tomatoes!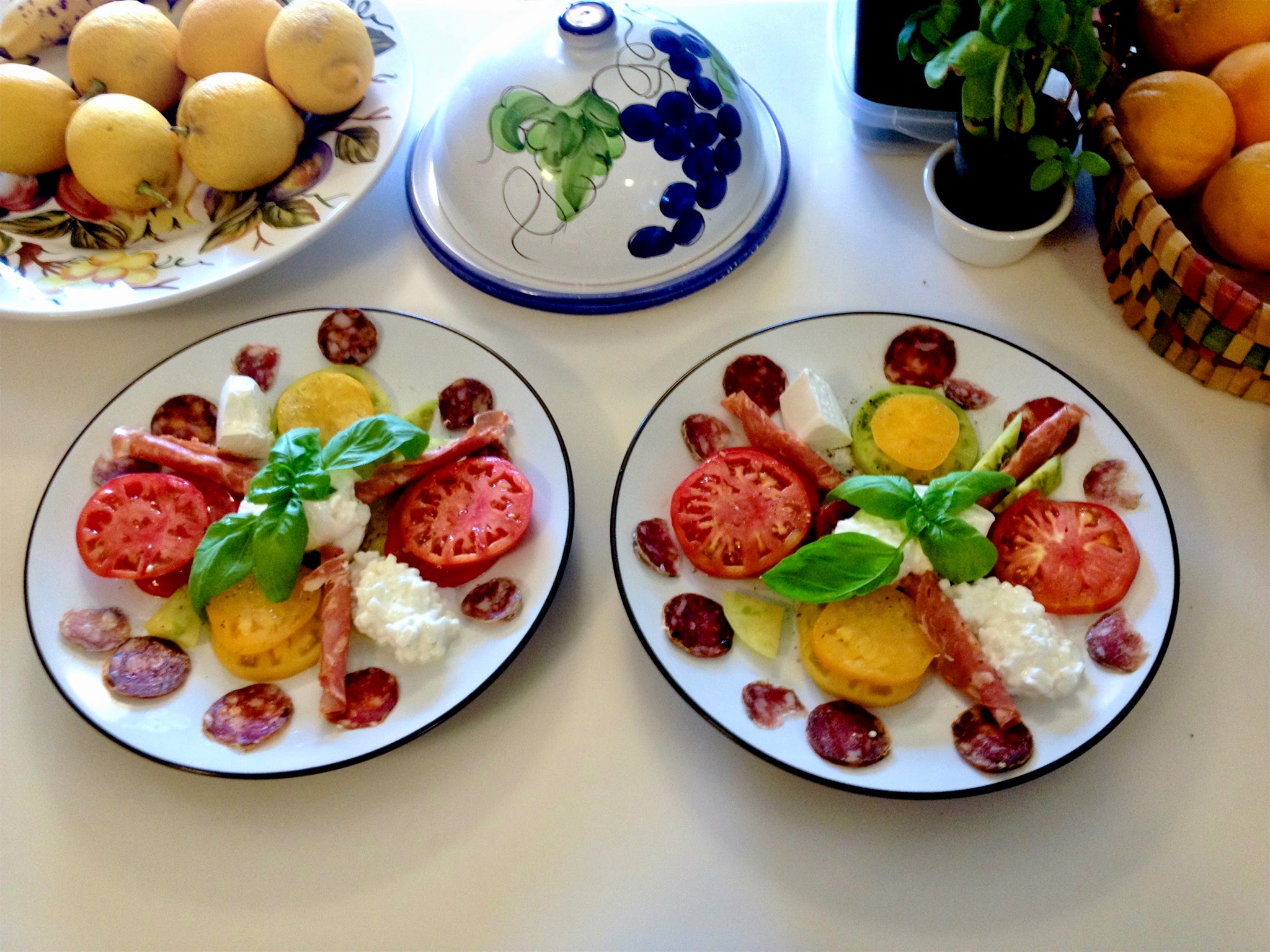 So this year I decided for the first time to melt them down into sauce. That entails removing the skins first.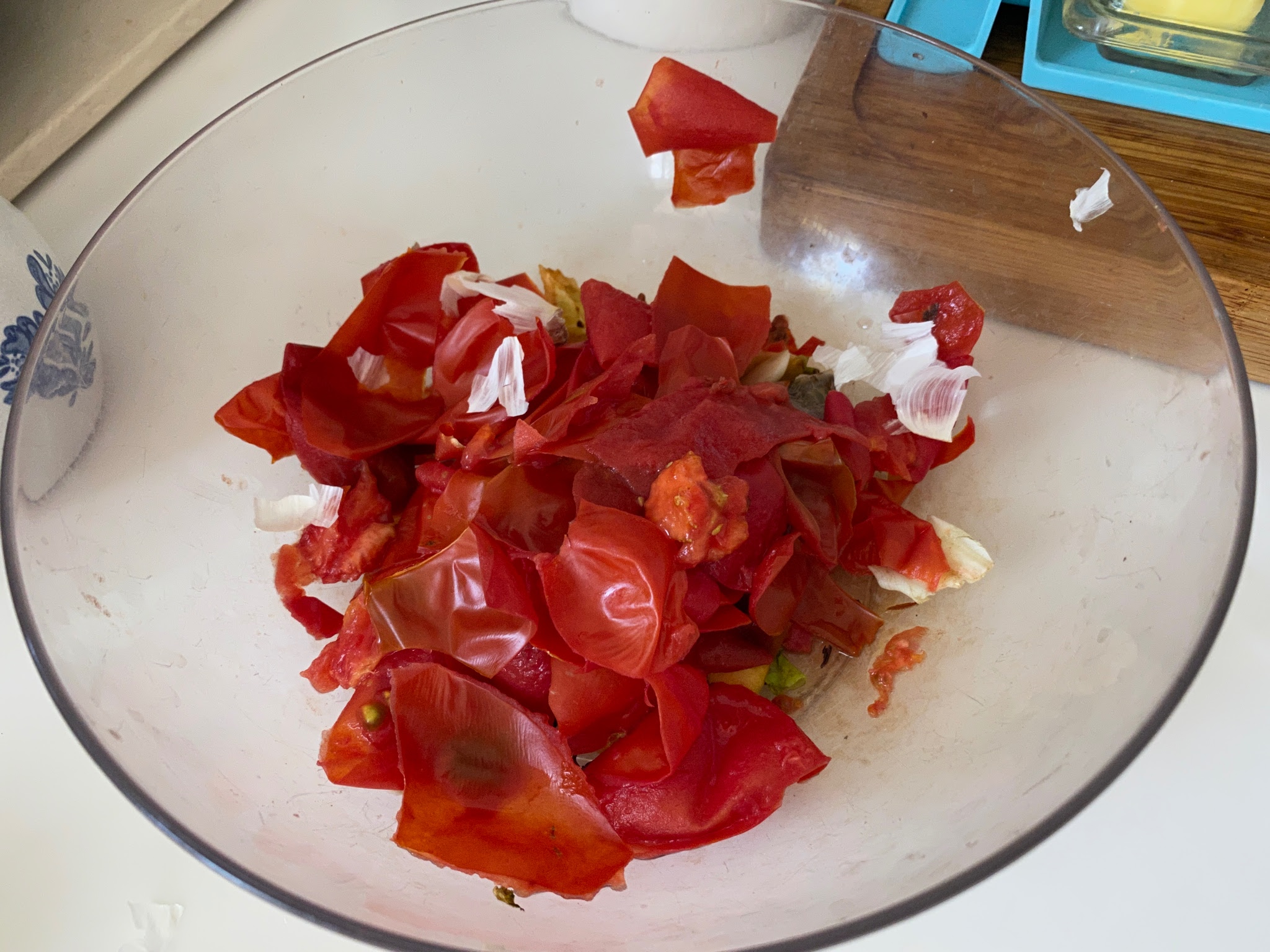 I read that you can put them in boiling water for a minute, then in ice water, and the skins slip right off. My mother never told me these things (yes the one with the nose got cooked too).
Usually I separate the gold from red ones.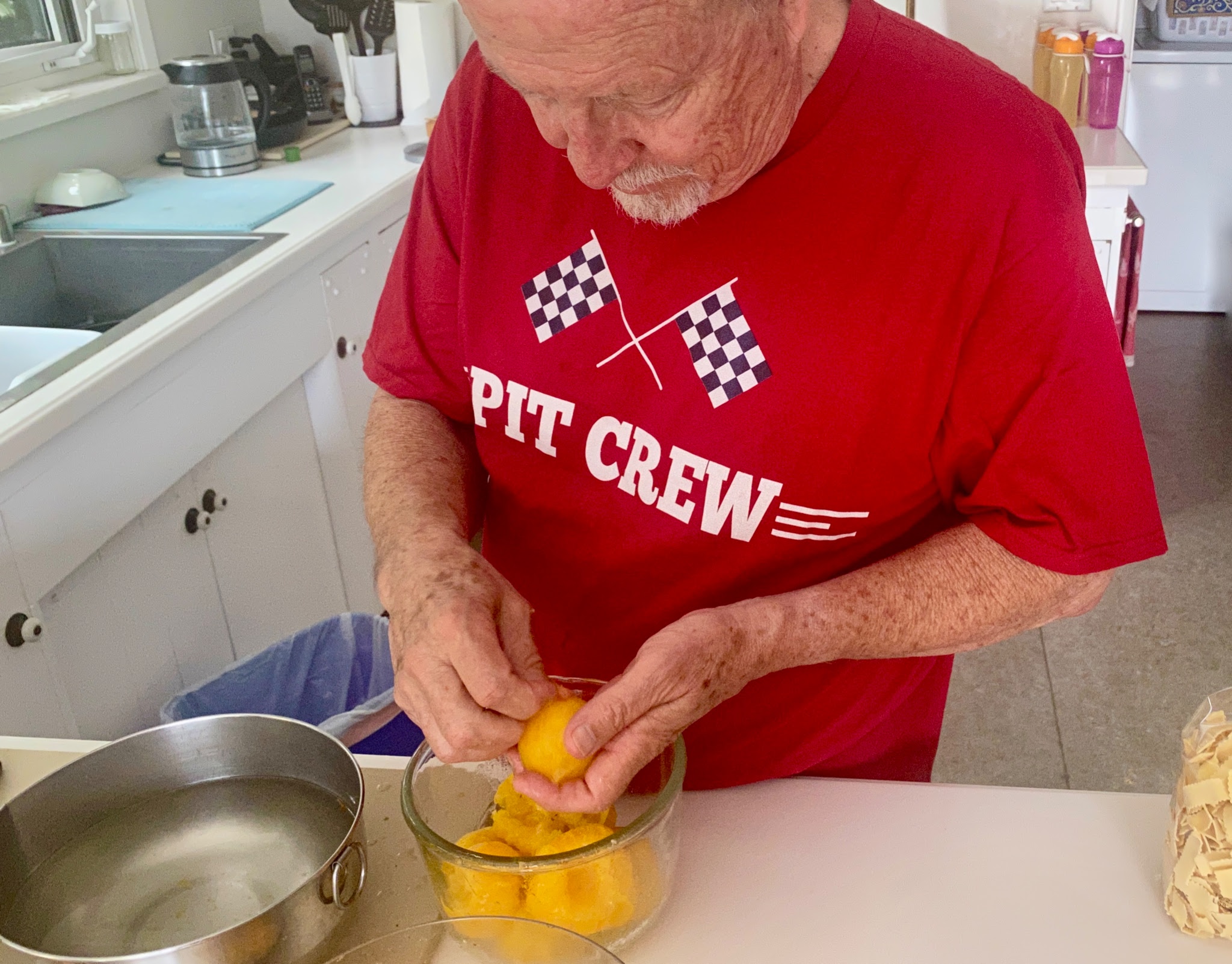 This week I realized I can throw pasta in the boiling water when the tomatoes are lifted out, and use that hot water productively to cook the pasta.
After ten minutes or so, I take the pasta out, throw it in a bowl with olive oil, and pour out the water.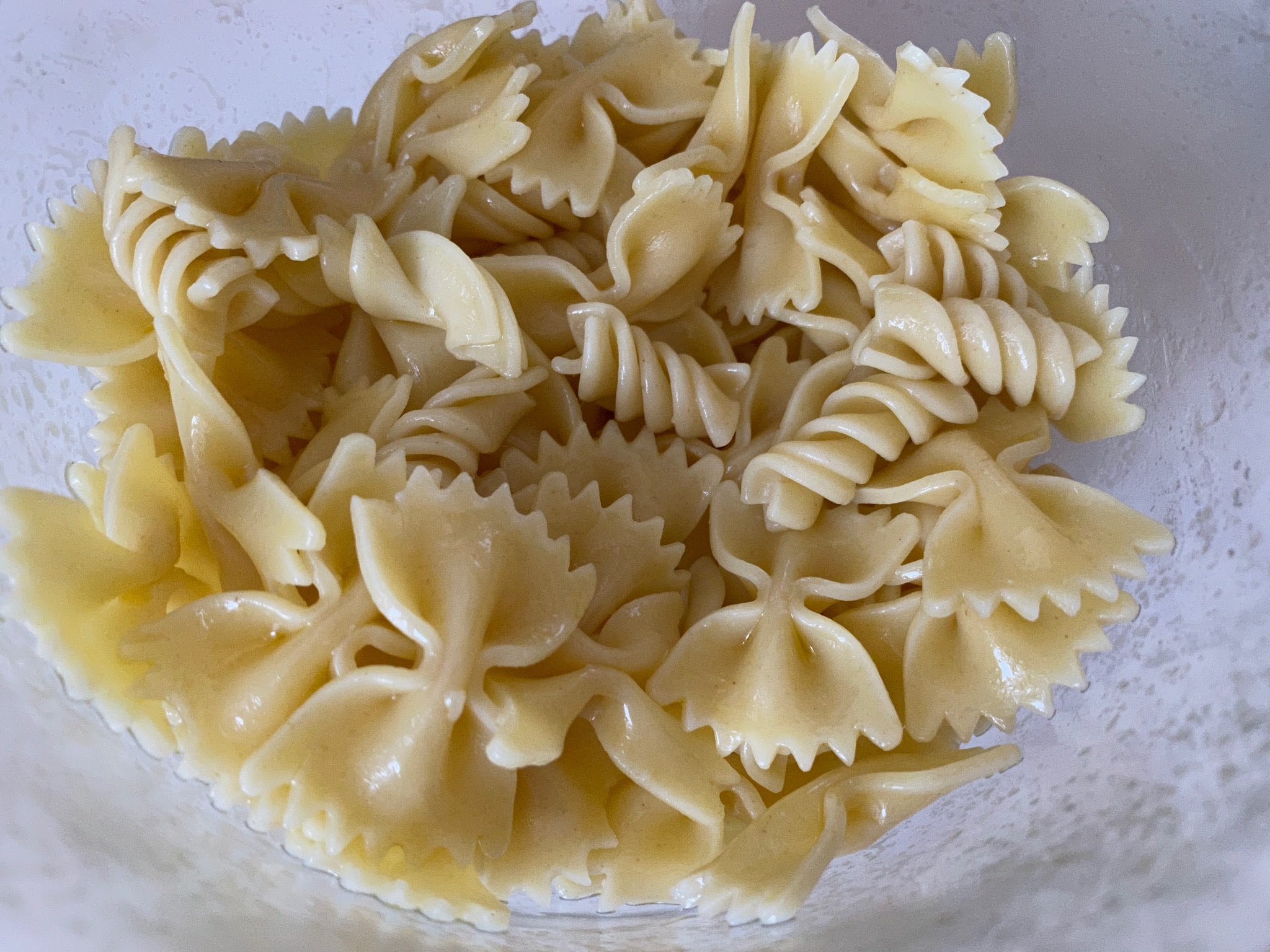 The skins are off the tomatoes by now, so back into the hot pot they go (minus the water & pasta), with some basil, garlic and olive oil -- and maybe a bit of wine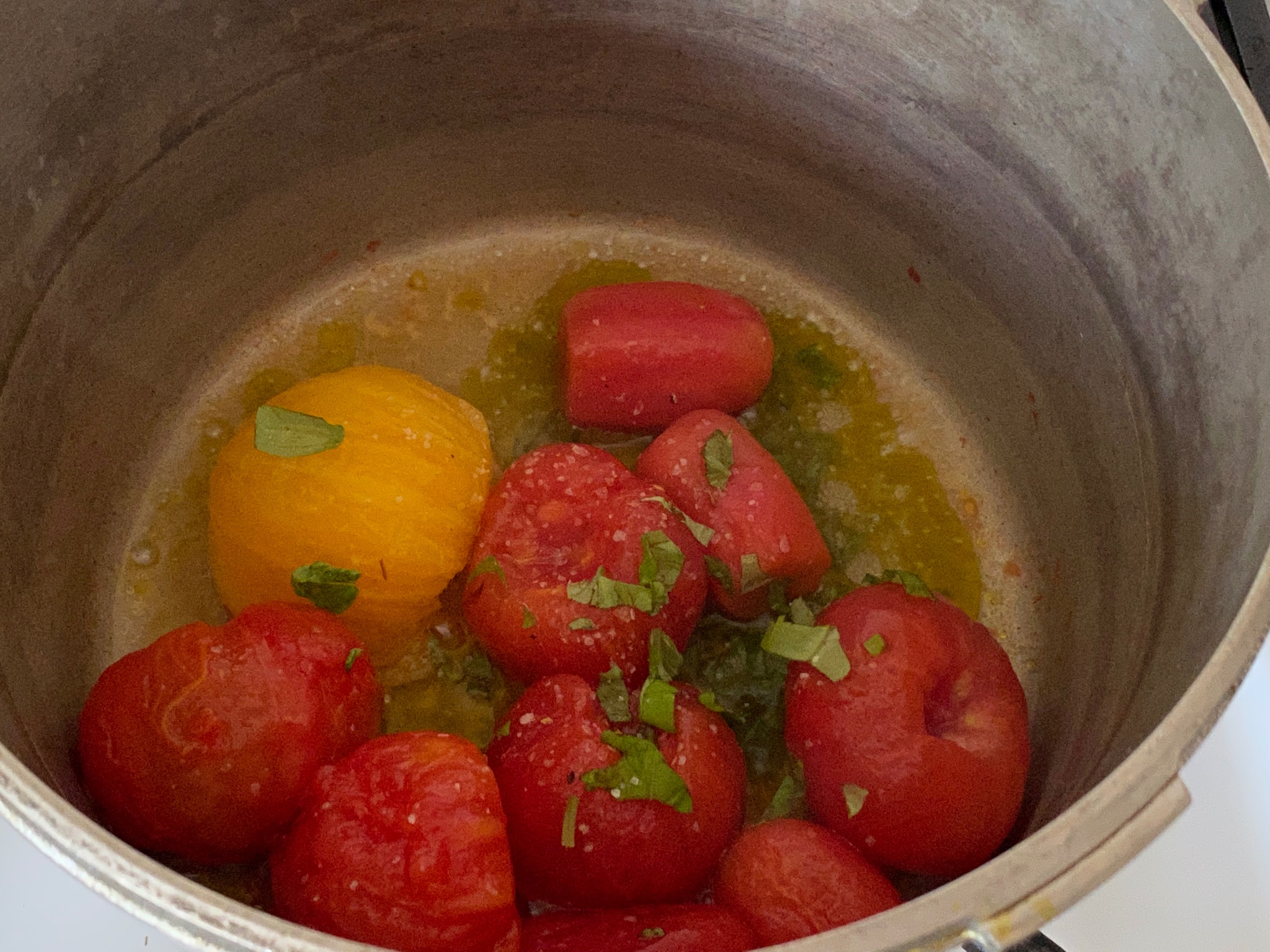 or like this.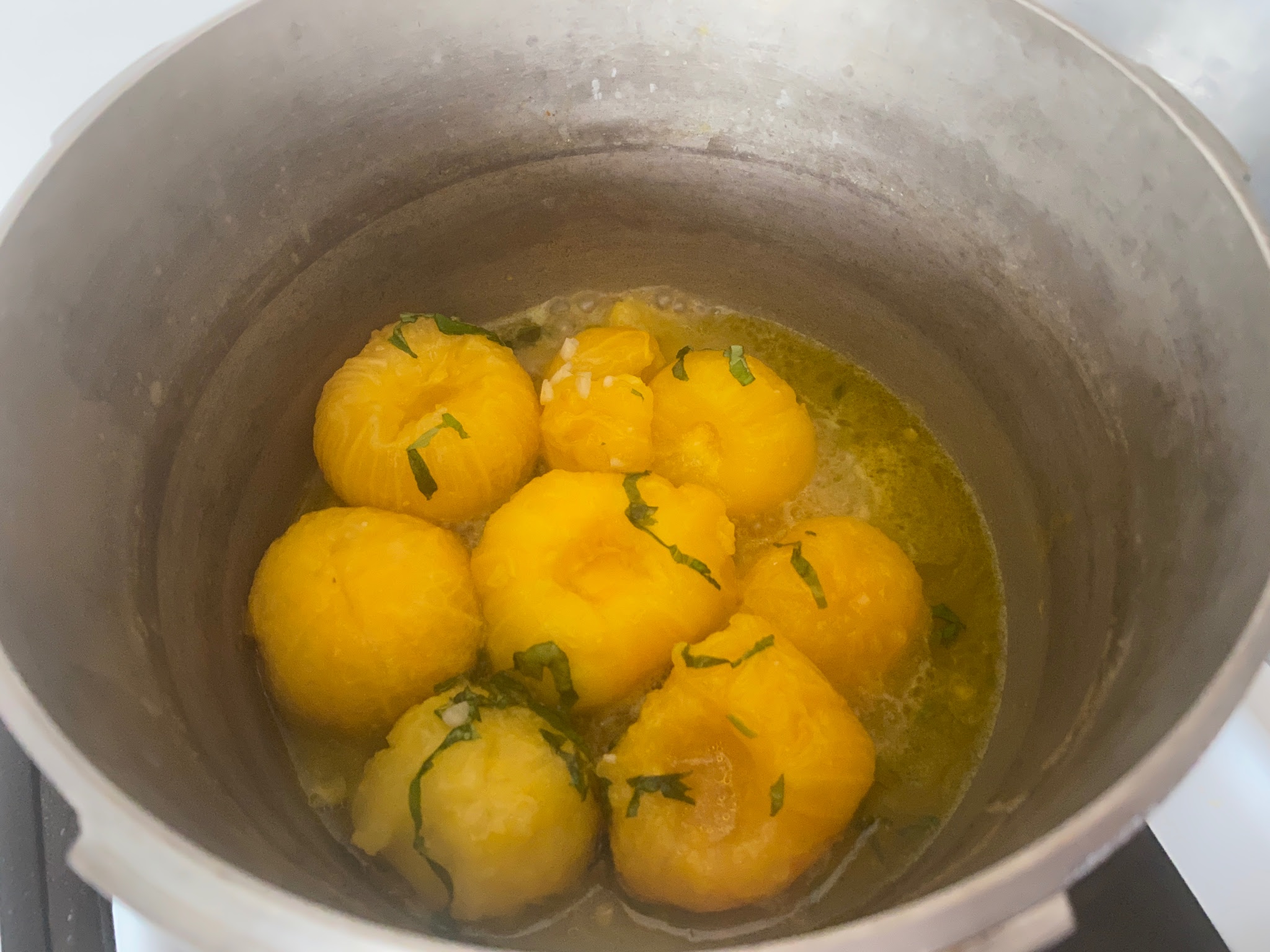 They start to look saucy in about 20 minutes. I have a stick blender but don't really need to do much blending as the tomatoes melt down nicely on their own. Maybe 45 minutes on low is enough.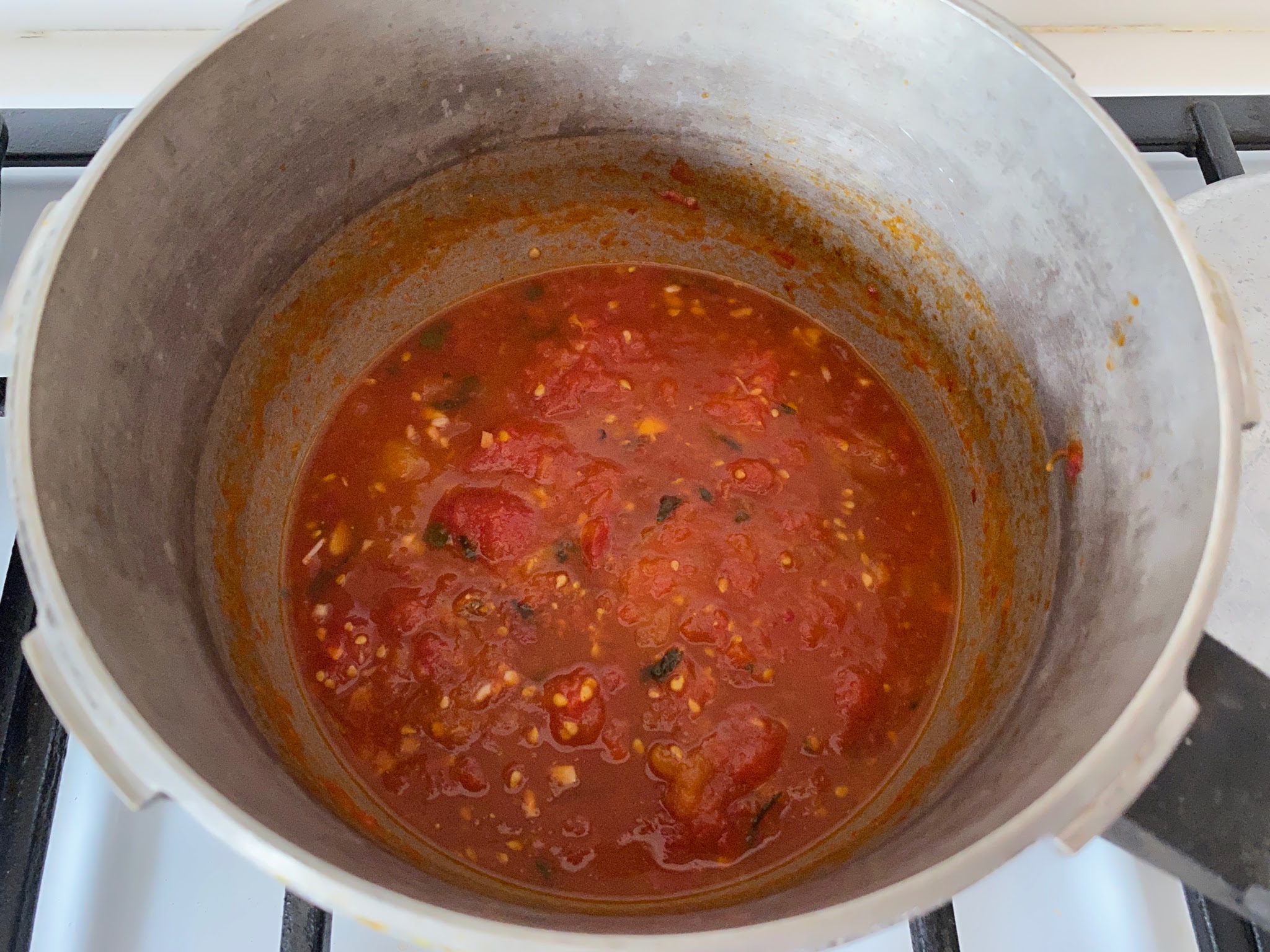 In the meantime if I am super-organized, I am taking fresh bread out of the oven.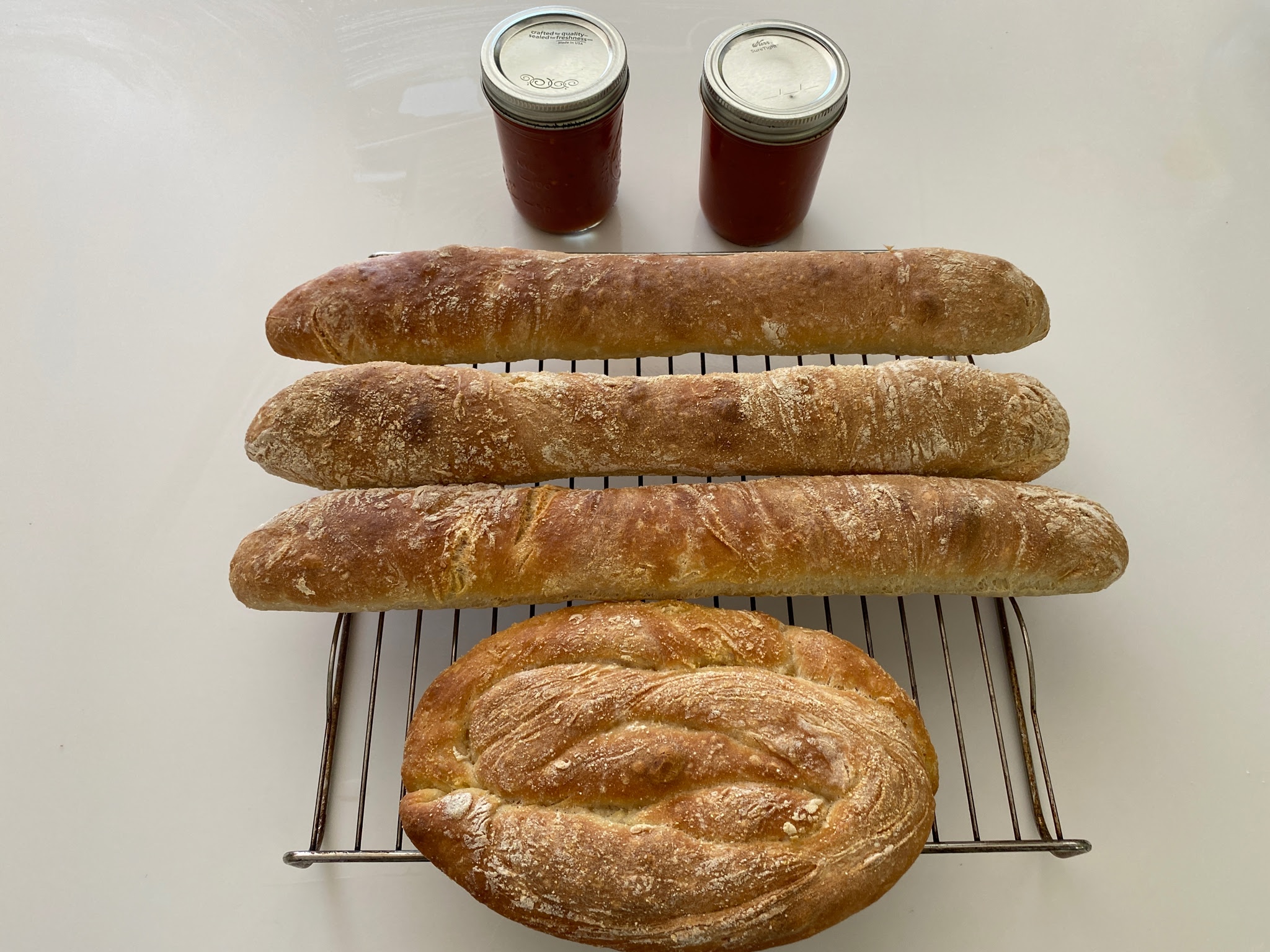 To use in consuming the sauce.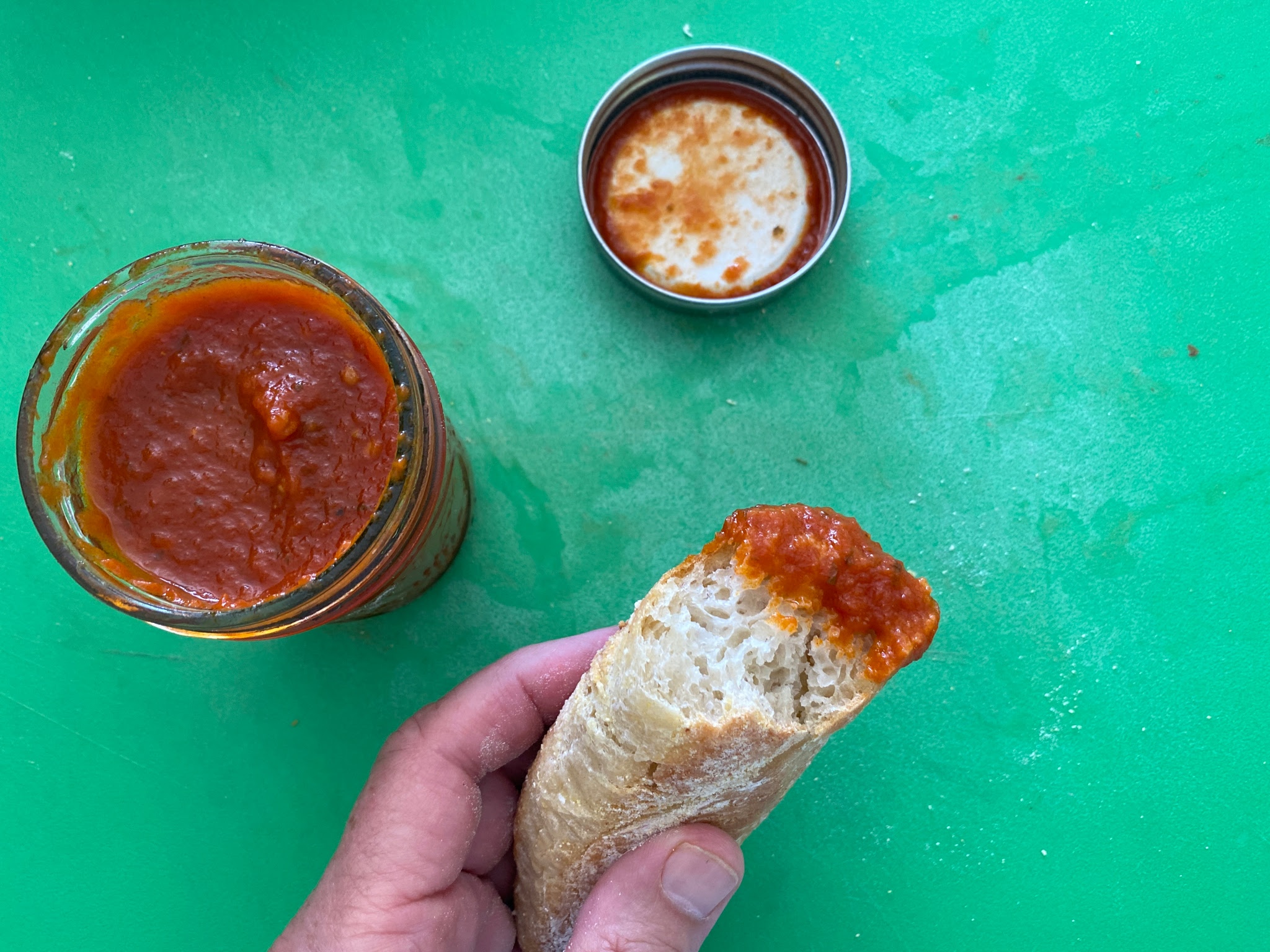 In this case I took the golden tomato sauce and put it on the pasta with some shrimp with lettuce underneath.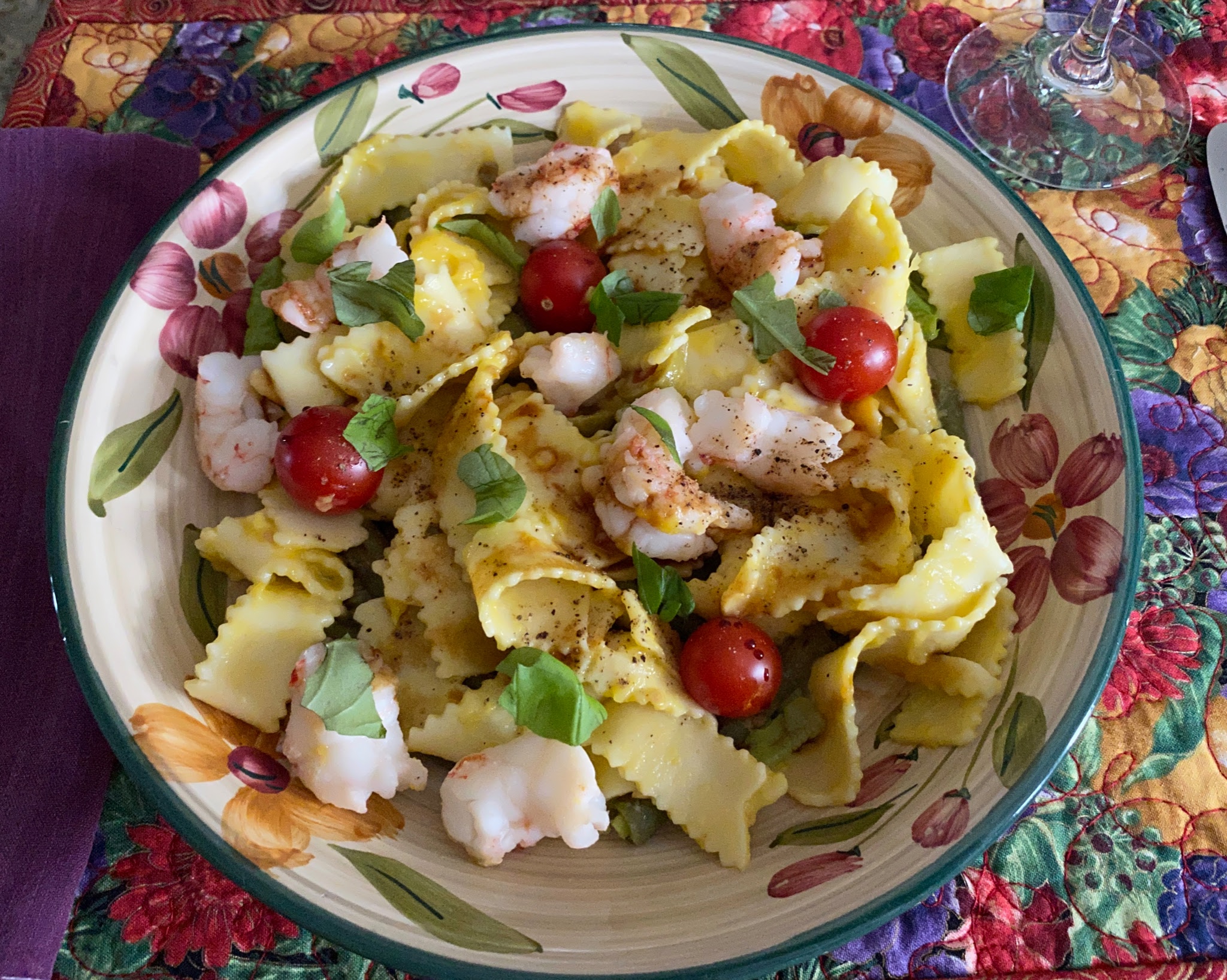 My wife gave it two thumbs up.
This is easy -- you can do it too.
Cazalea