cazalea
[Seiko Moderator]
12072

Processing Pomegranates (or Purple stains everywhere)
It's Pomegranate Season in San Diego. We have some friends nearby who live in an old Victorian house with a yard full of elderly, but productive Pomegranate trees.
The owners have been harvesting off and on for the last 5 weeks and you can see how many are still on the tree!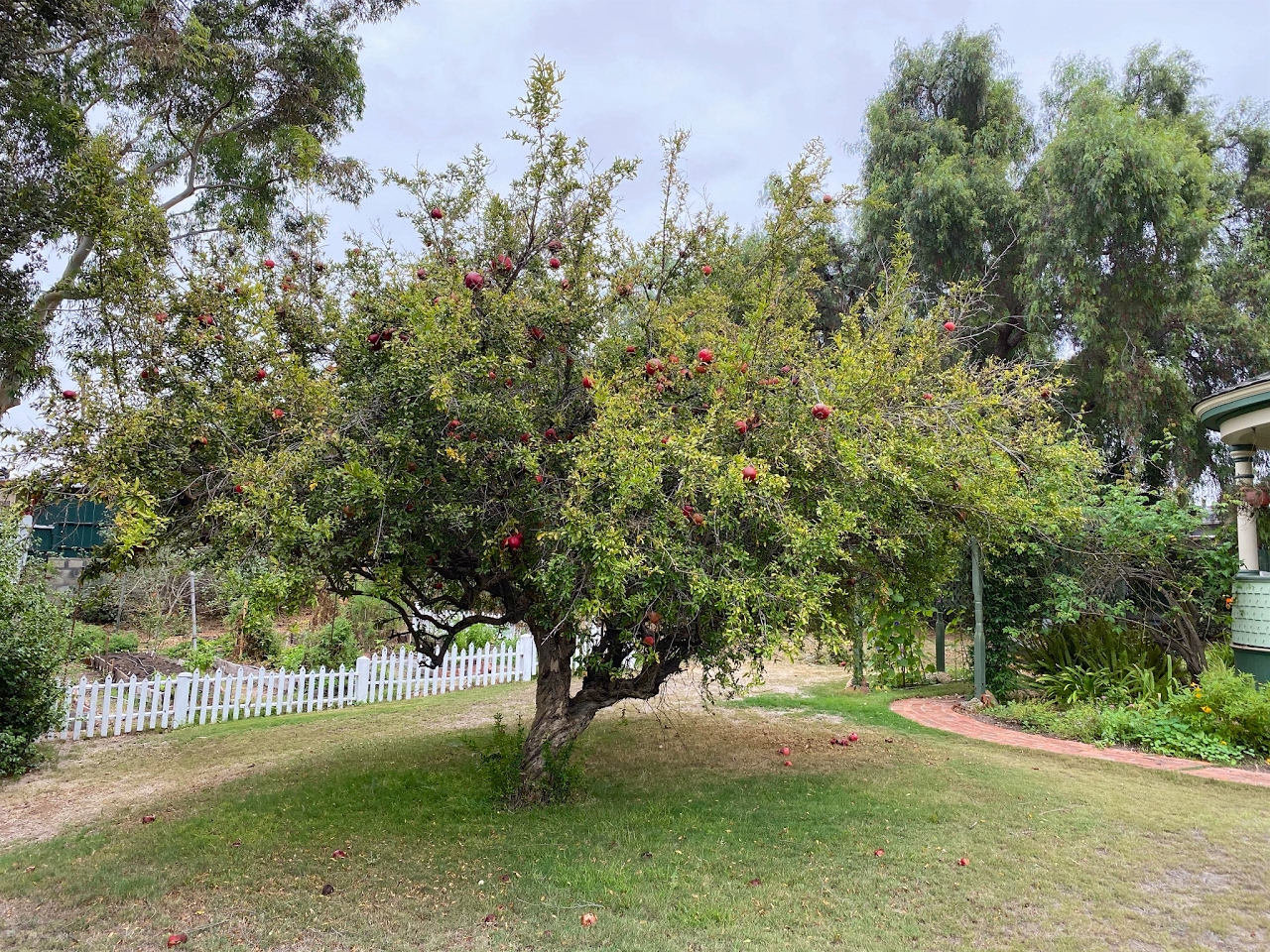 The problem is too many trees, too much fruit, too few pickers.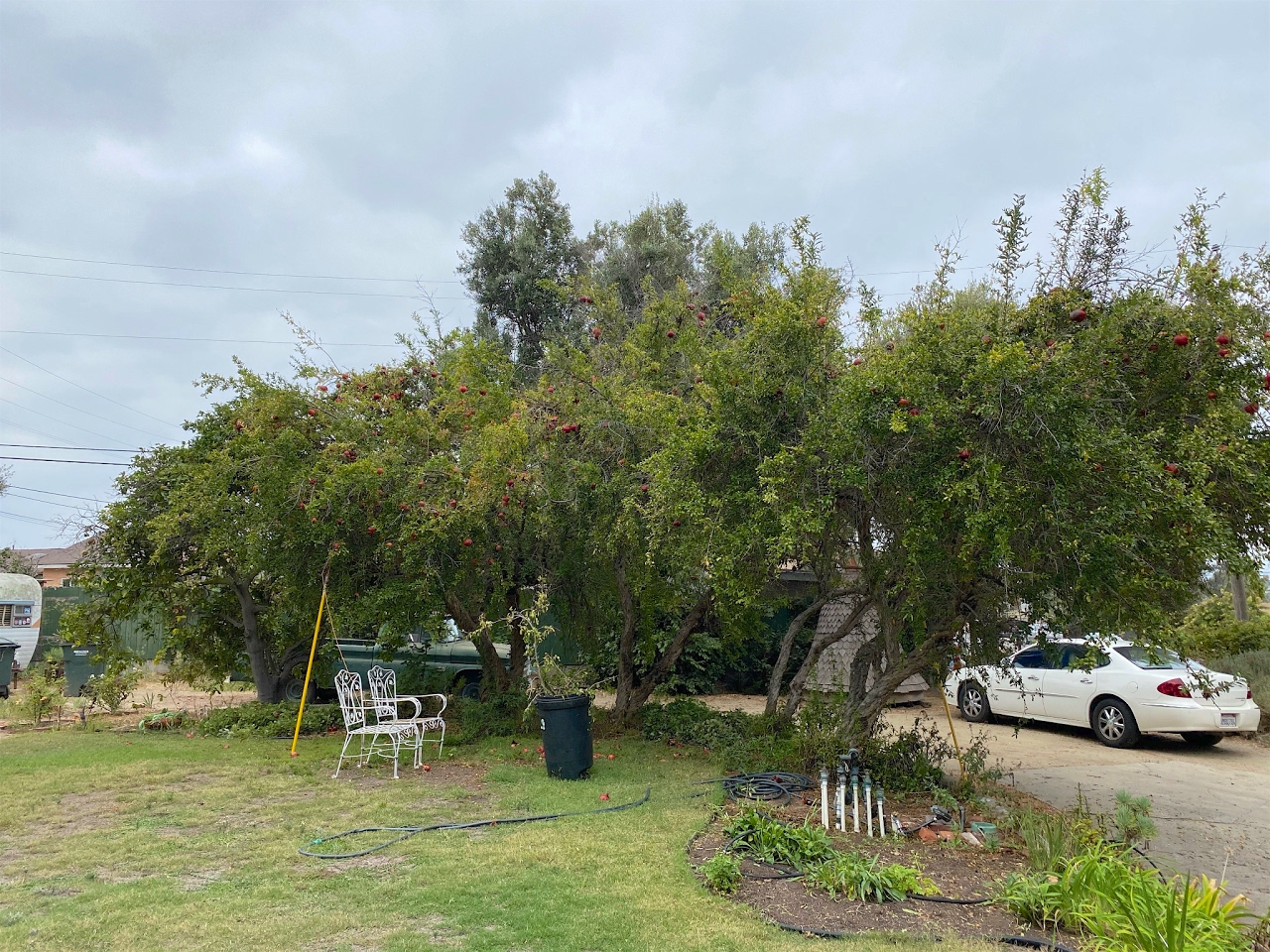 In years past we used to make a party of harvesting and breaking out the seeds (arils), but in today's environment it's not possible.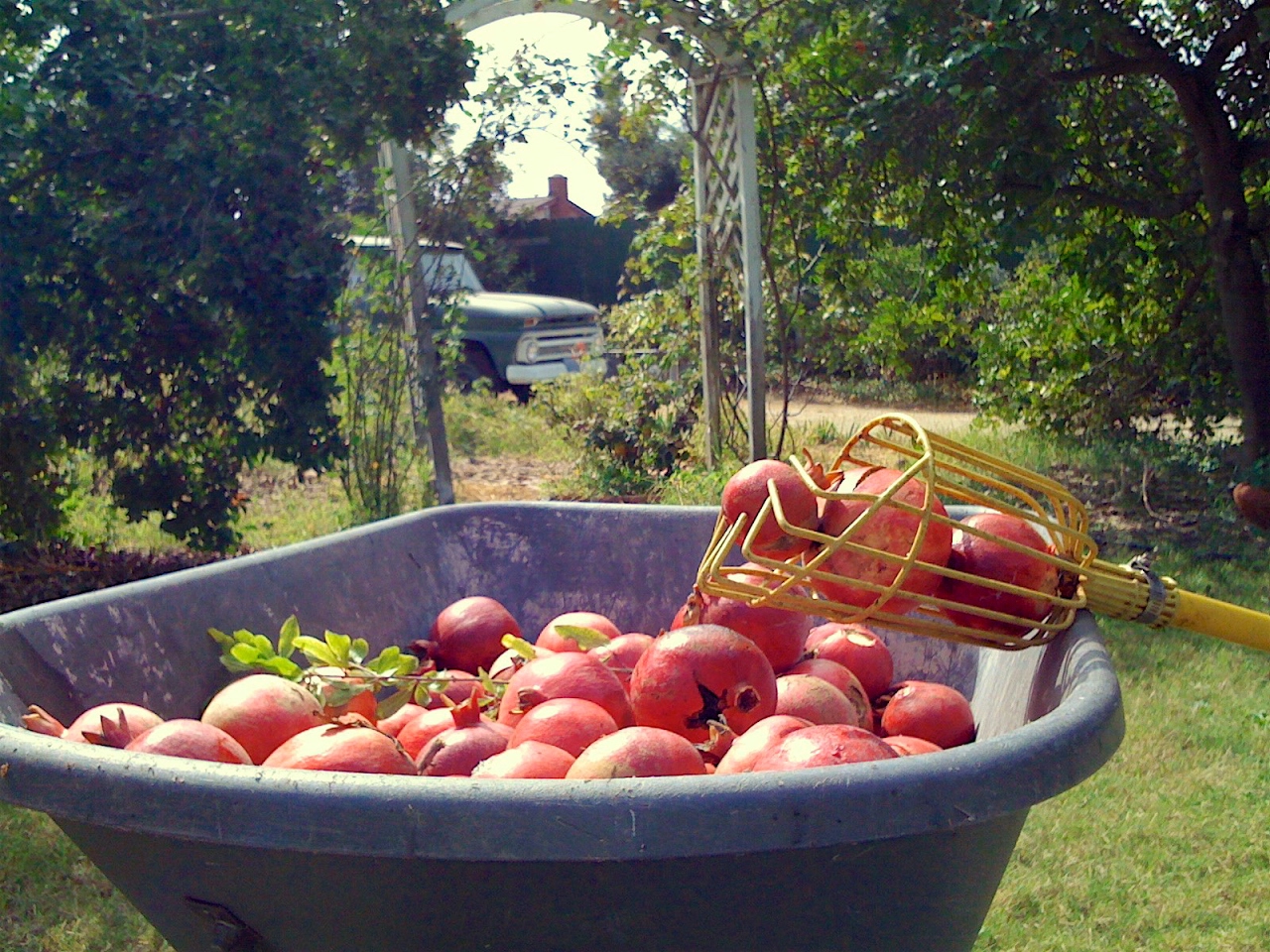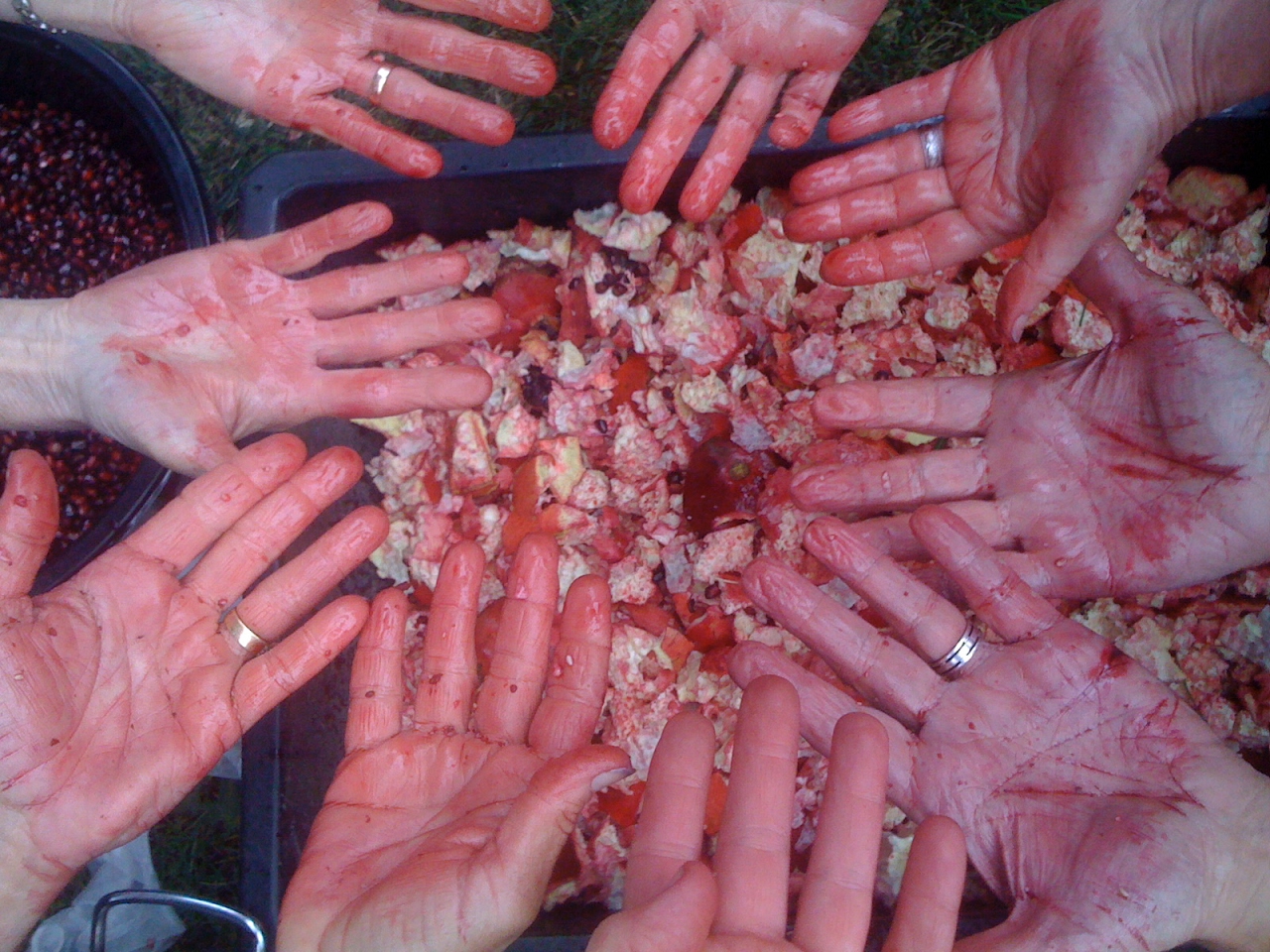 PLUS we have a pomegranate tree, and our neighbors next door have one too. They are all bursting with fruit this fall. So this weekend we went to work.
Luckily I have a t-shirt that looks like it is covered with wine varietal stains. It's the perfect shirt for this job. I now do the extracting underwater in a washtub, which reduces the stains by 90%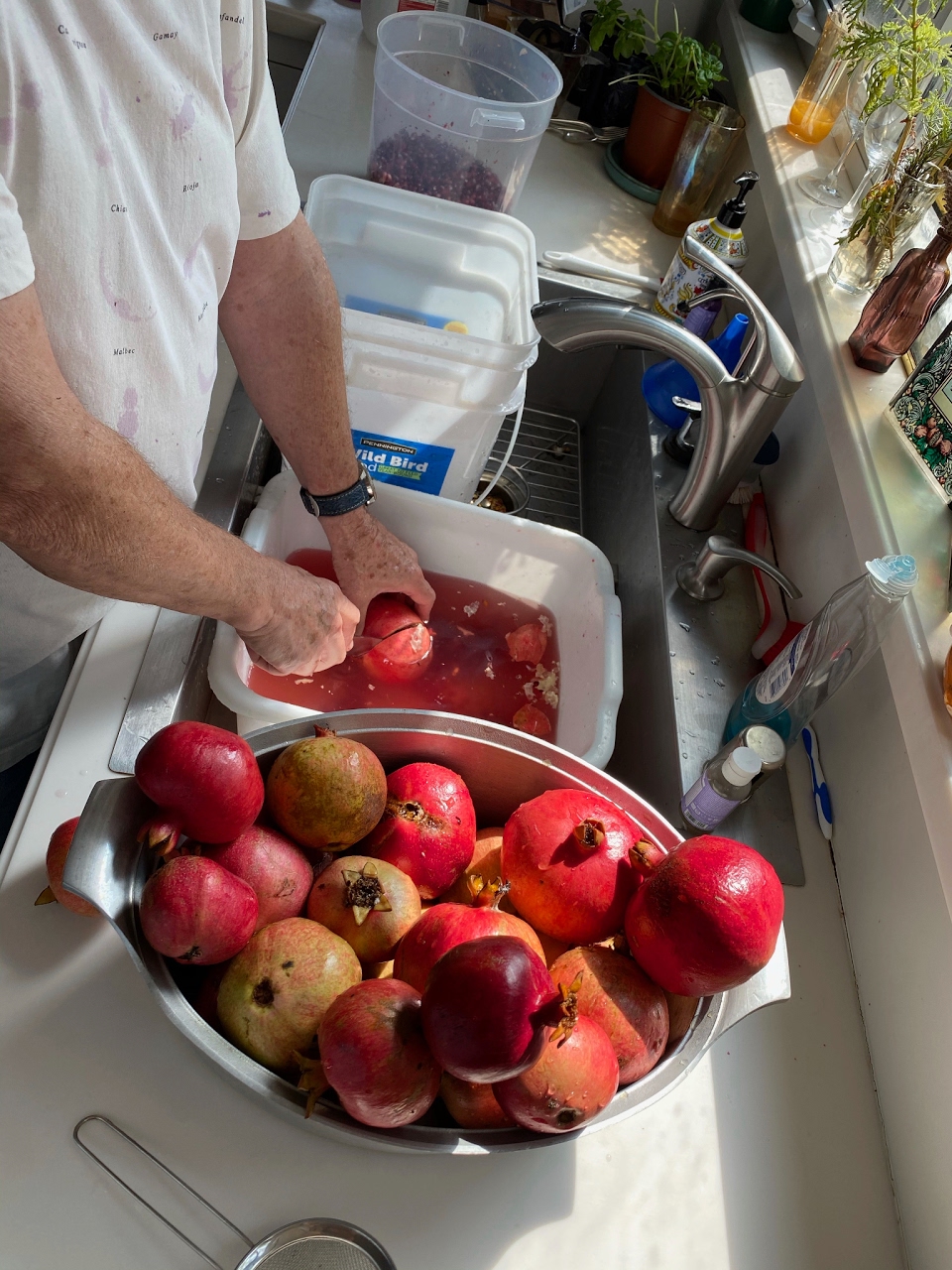 Because the seeds sink and the pulp around them floats, it's easy to separate the two. Notice the trusty Seiko Samurai on my wrist - fully certified to be water resistant at 6 inches of purple water.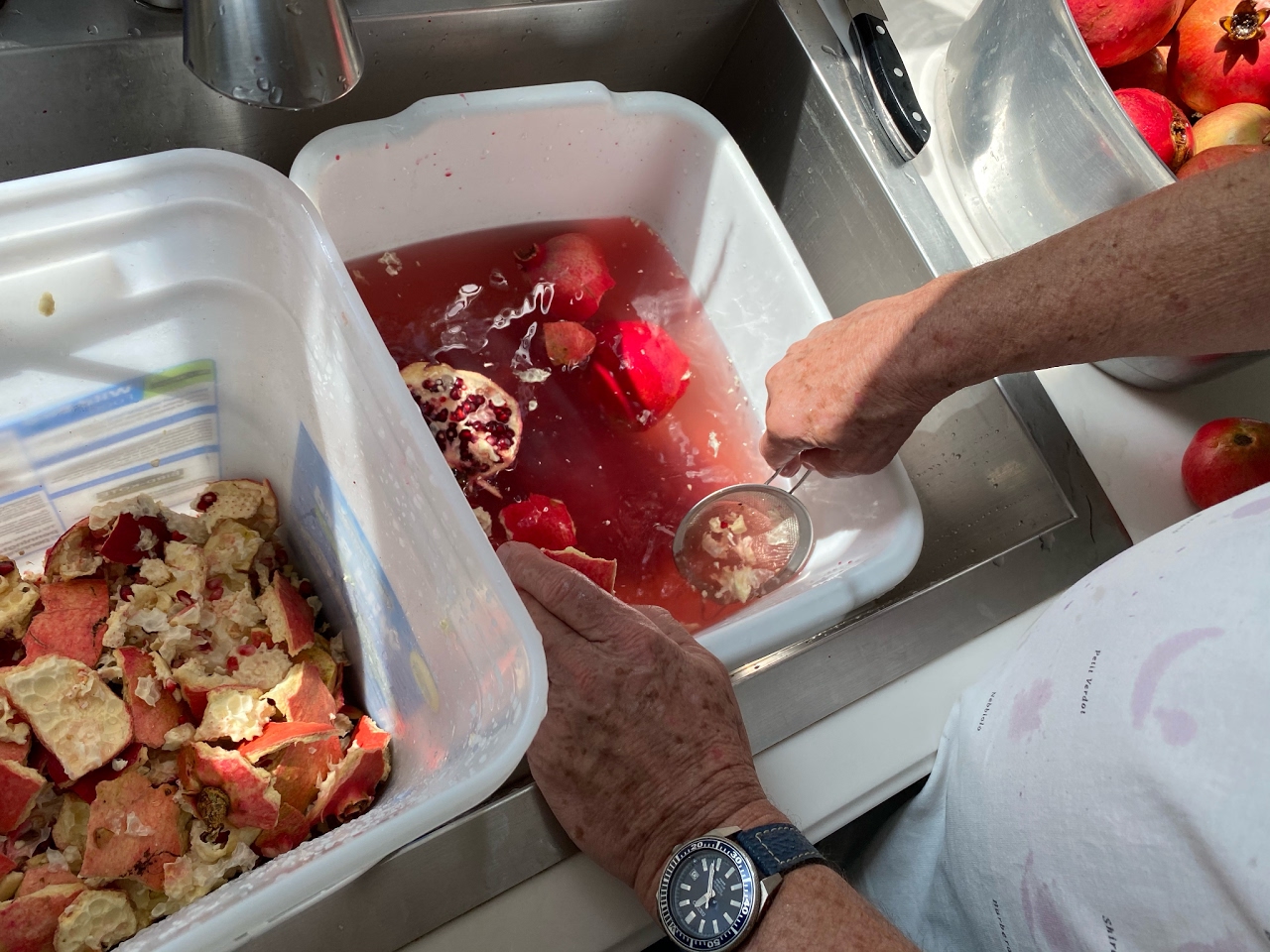 Here is the first phase of the harvest: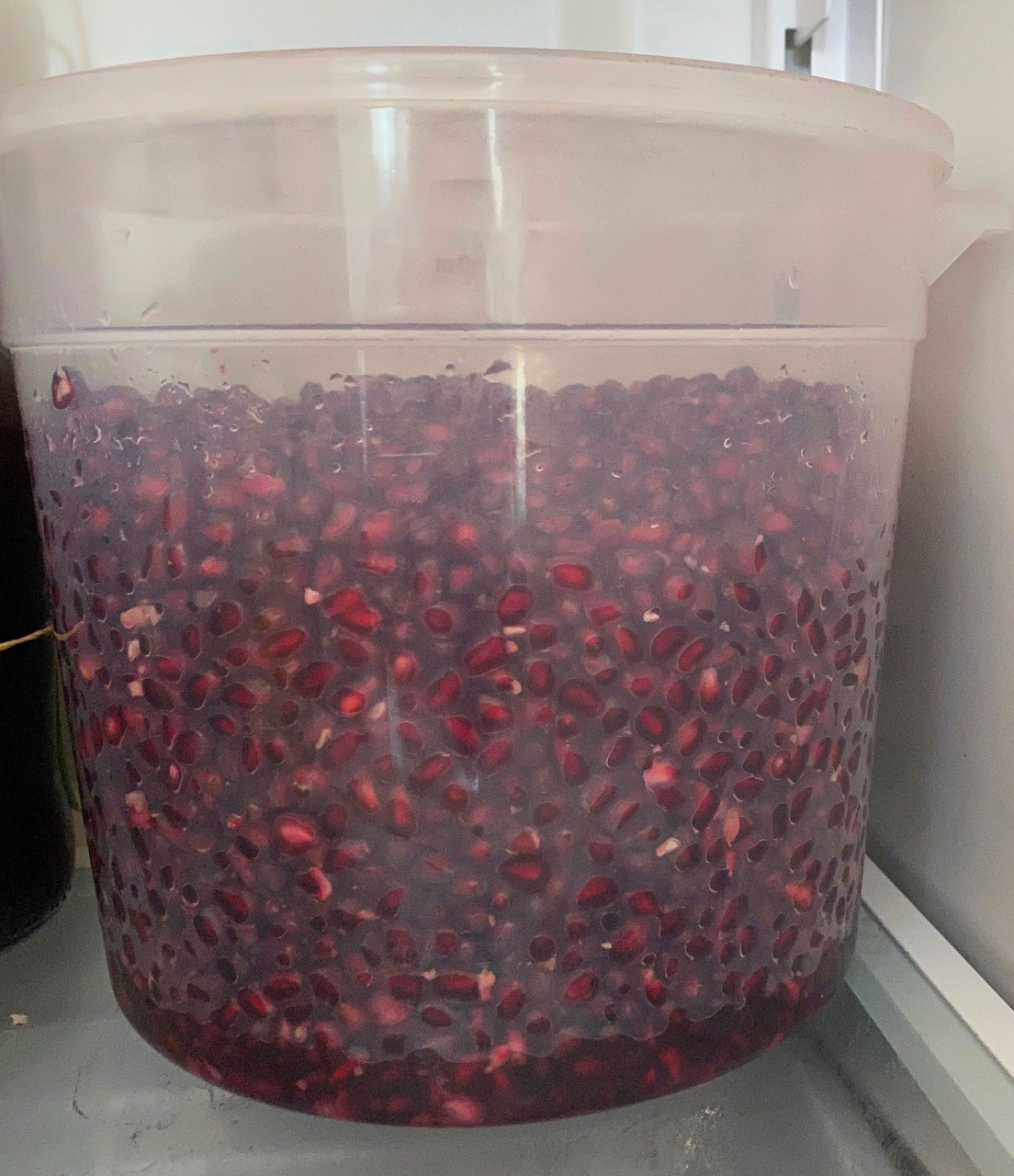 We feed the arils into the Wiley Coyote (our nickname for the ACME 5000 centrifugal juicer) which we borrowed from our friends at the big house.
Its extractor mechanism rotates at 3500 RPM and the duty cycle is limited only by how much you can feed into it.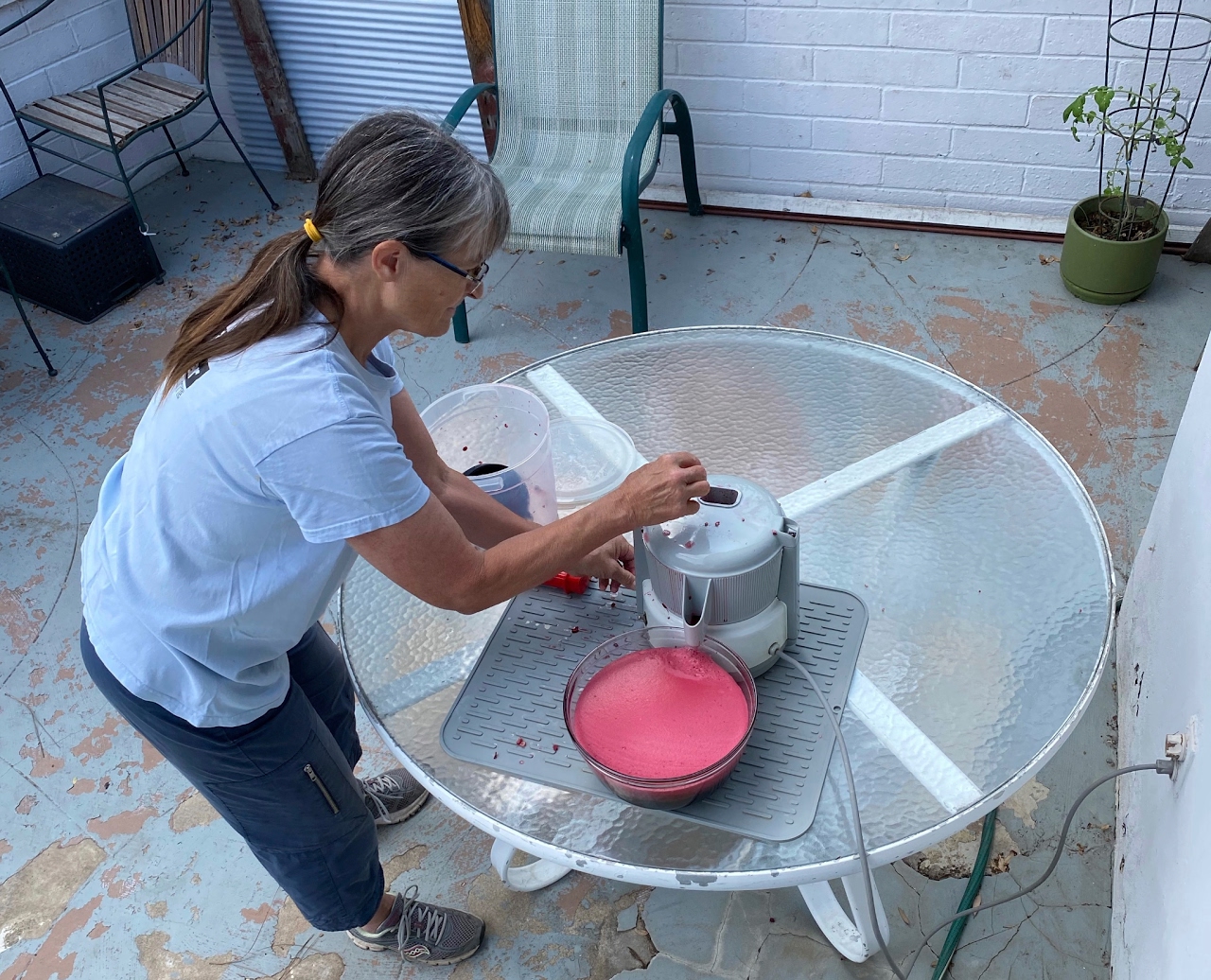 The result is this bowl of beautiful pomegranate juice with Guiness-style foam.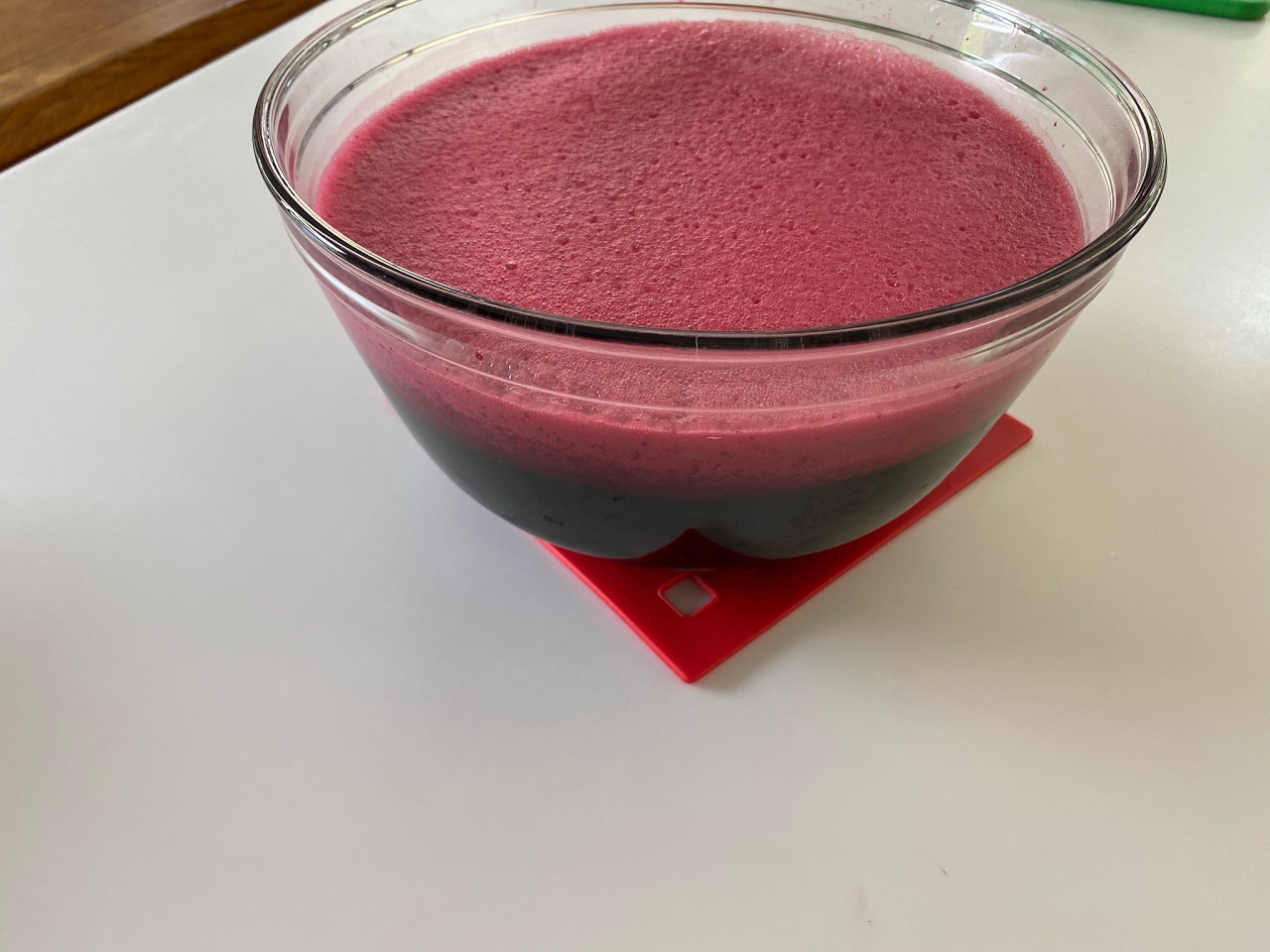 They fall from the chute, hit the spikes below, and are thrown to the outside screen where the juice is thrown through and out the spout to our bowl. Of course the seeds eventually have to be cleaned out; but not until you have done about 2 gallons of arils.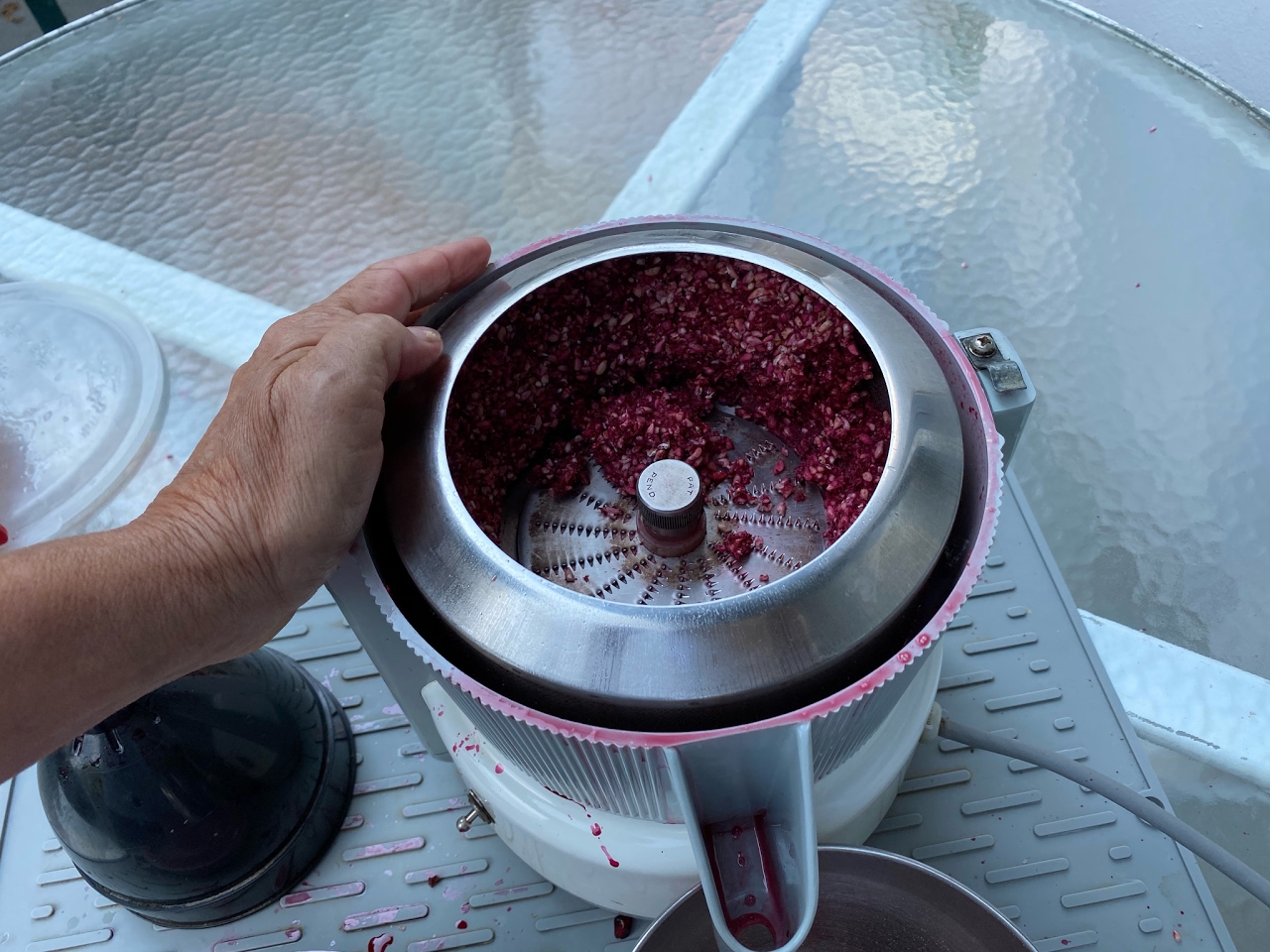 We bought a highly-reviewed juicer on Amazon this week, with automatic ejection of the dross. We thought it might be an improvement.
WRONG, it was a piece of modern computer-designed crap with lots of plastic parts, and produced 1/2 cup of juice before grinding to a halt and overheating.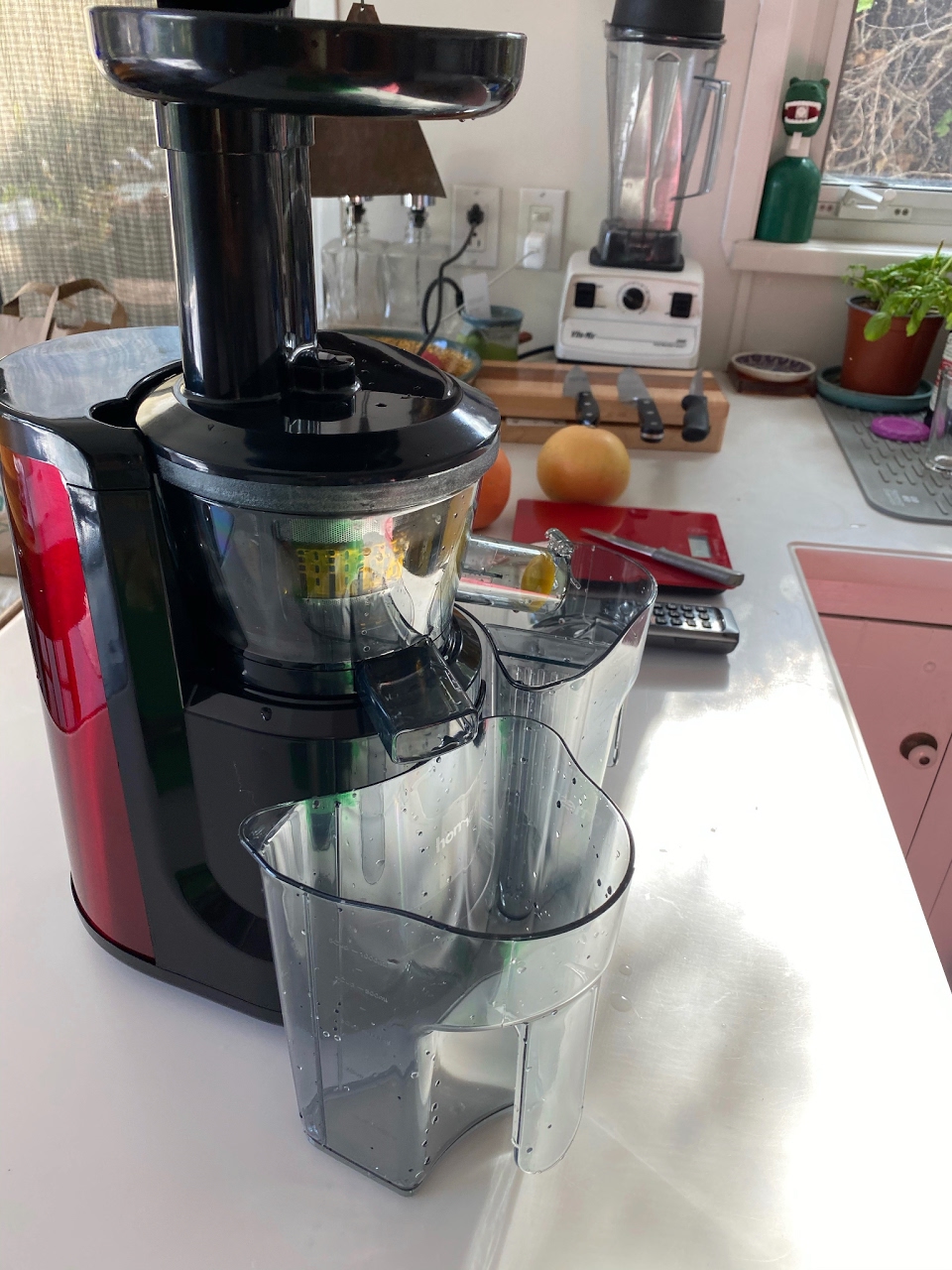 I did ask before I bought it, and they said "Oh yeah, it'll do Pomegranates" but they forgot to say "duty cycle is one minute on, 15 minutes off" otherwise the motor will overheat. Etc etc.
Given our volume that machine (if it worked) would take ages to juice the dozens of massive pomegranates in my In-Box!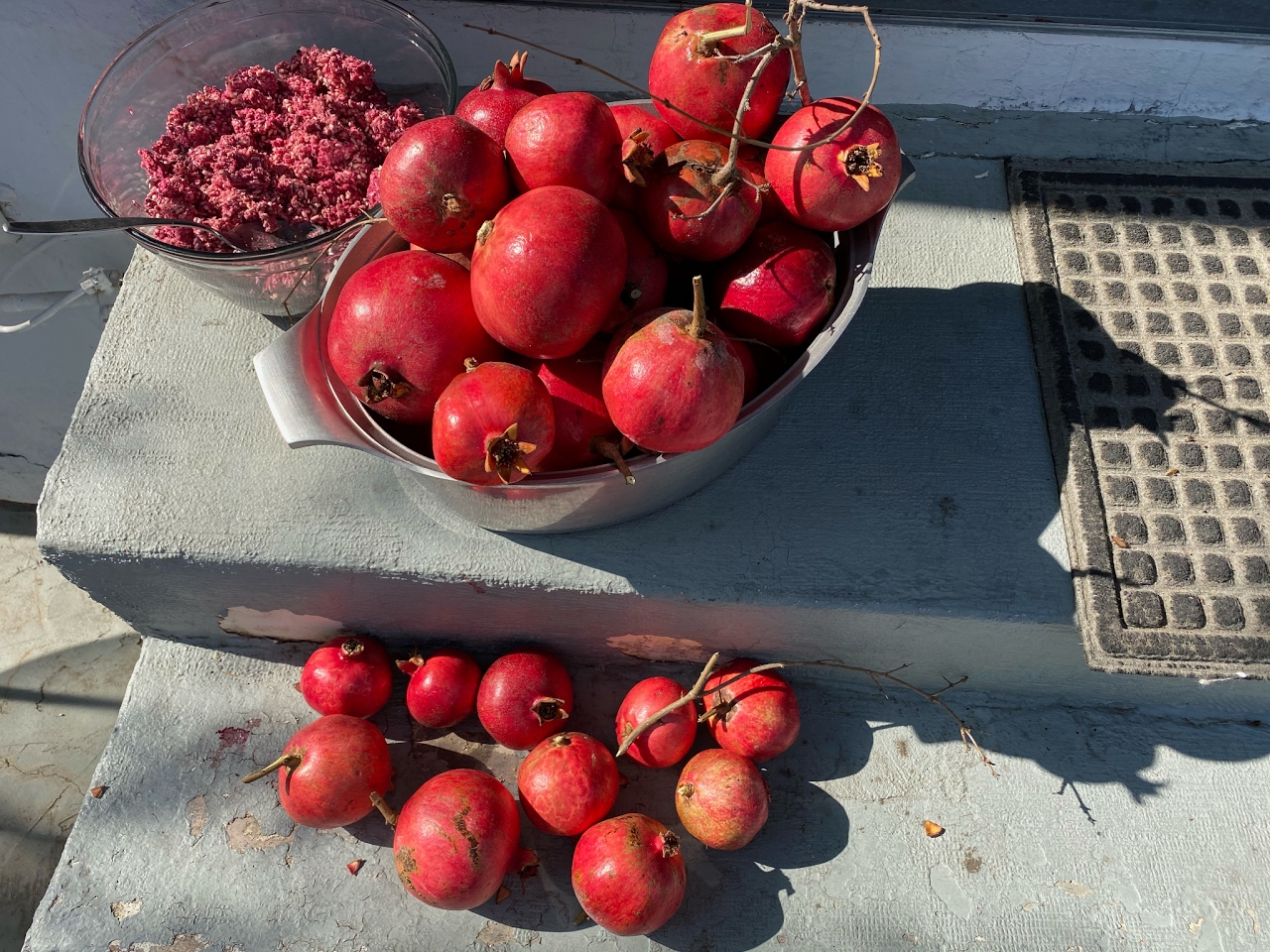 A beauty that weighs about 1.5 pounds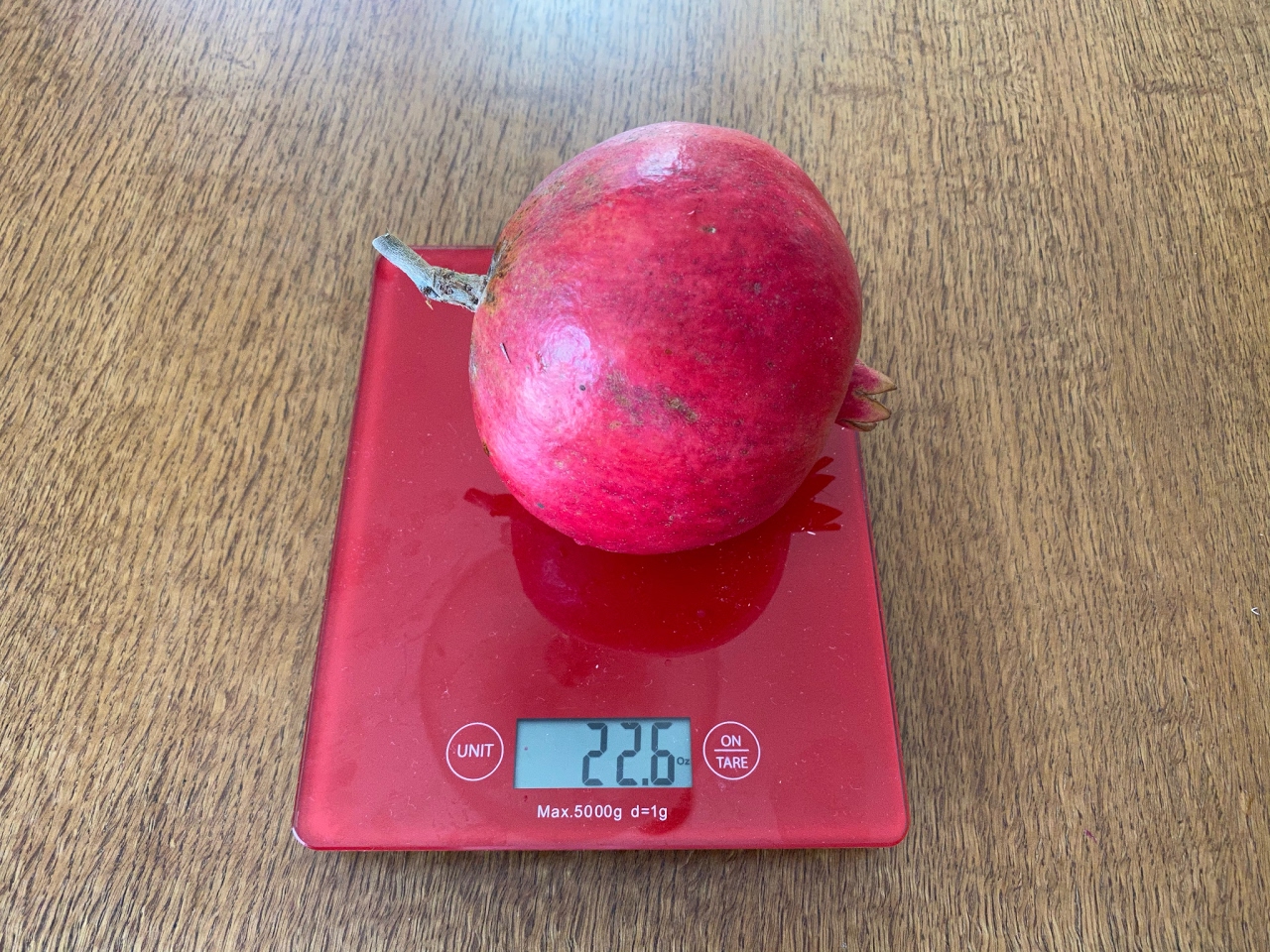 These are its arils.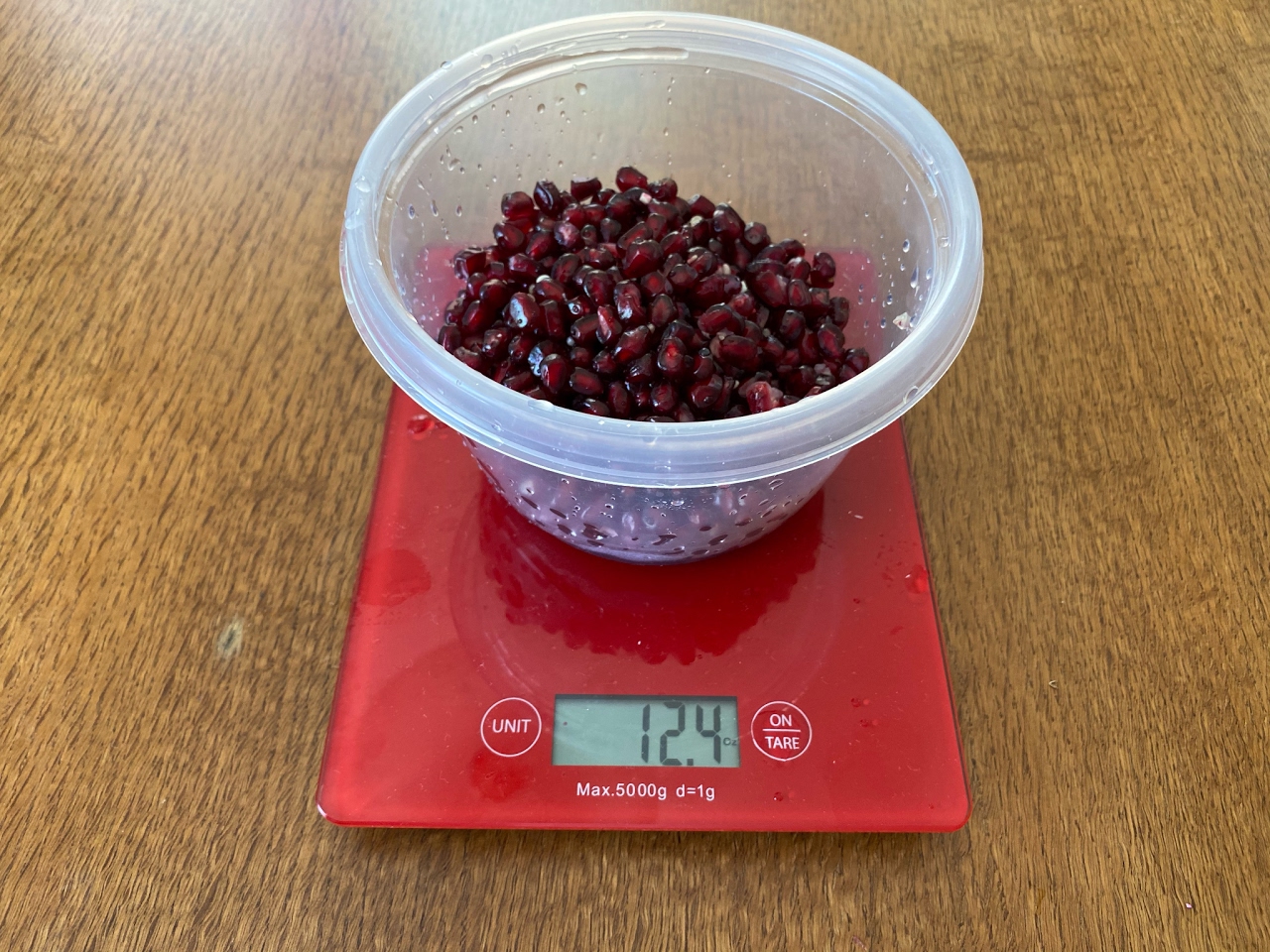 After we let the juice settle and the foam partially dissipate, we pour it into jugs and bottles.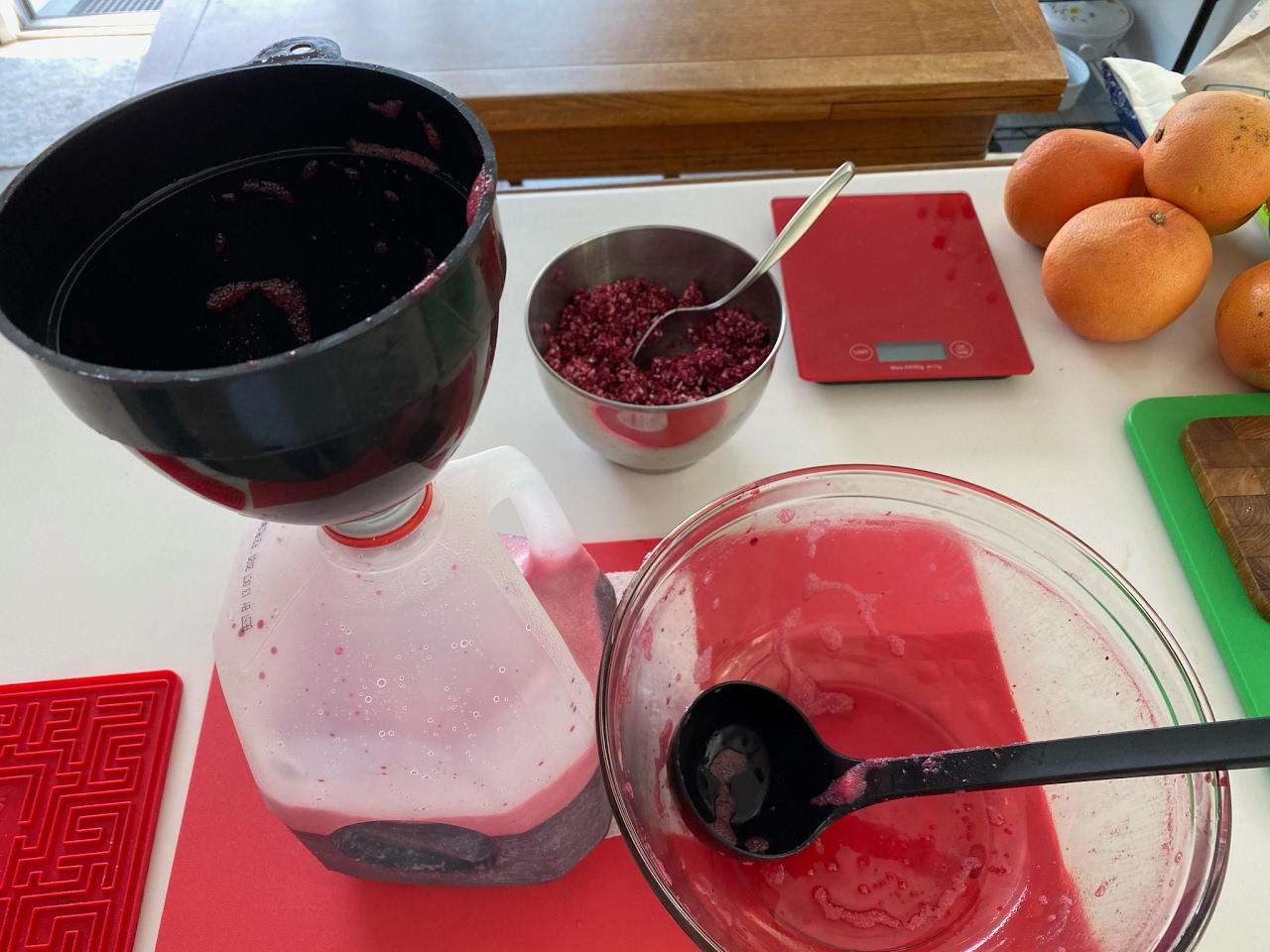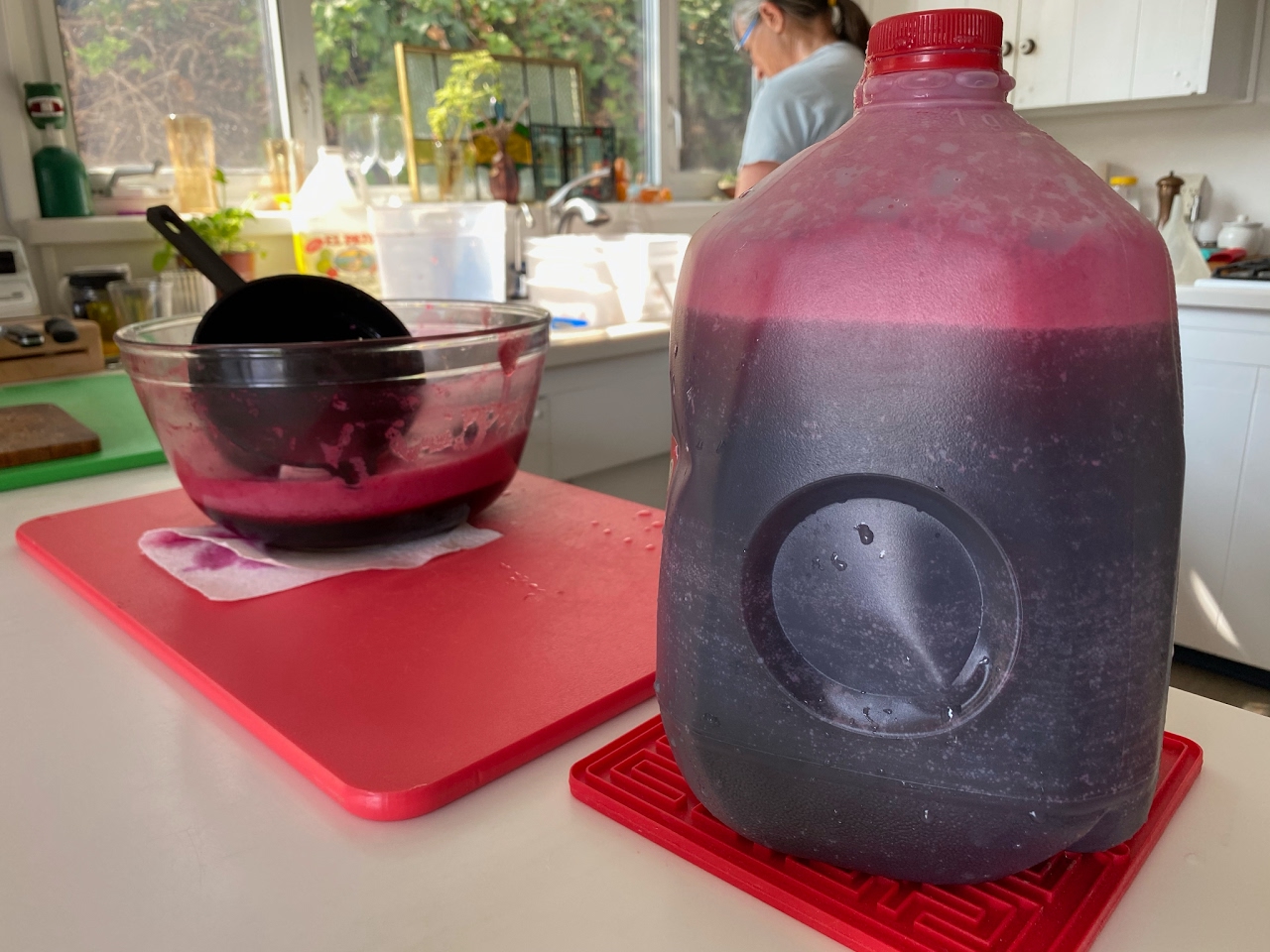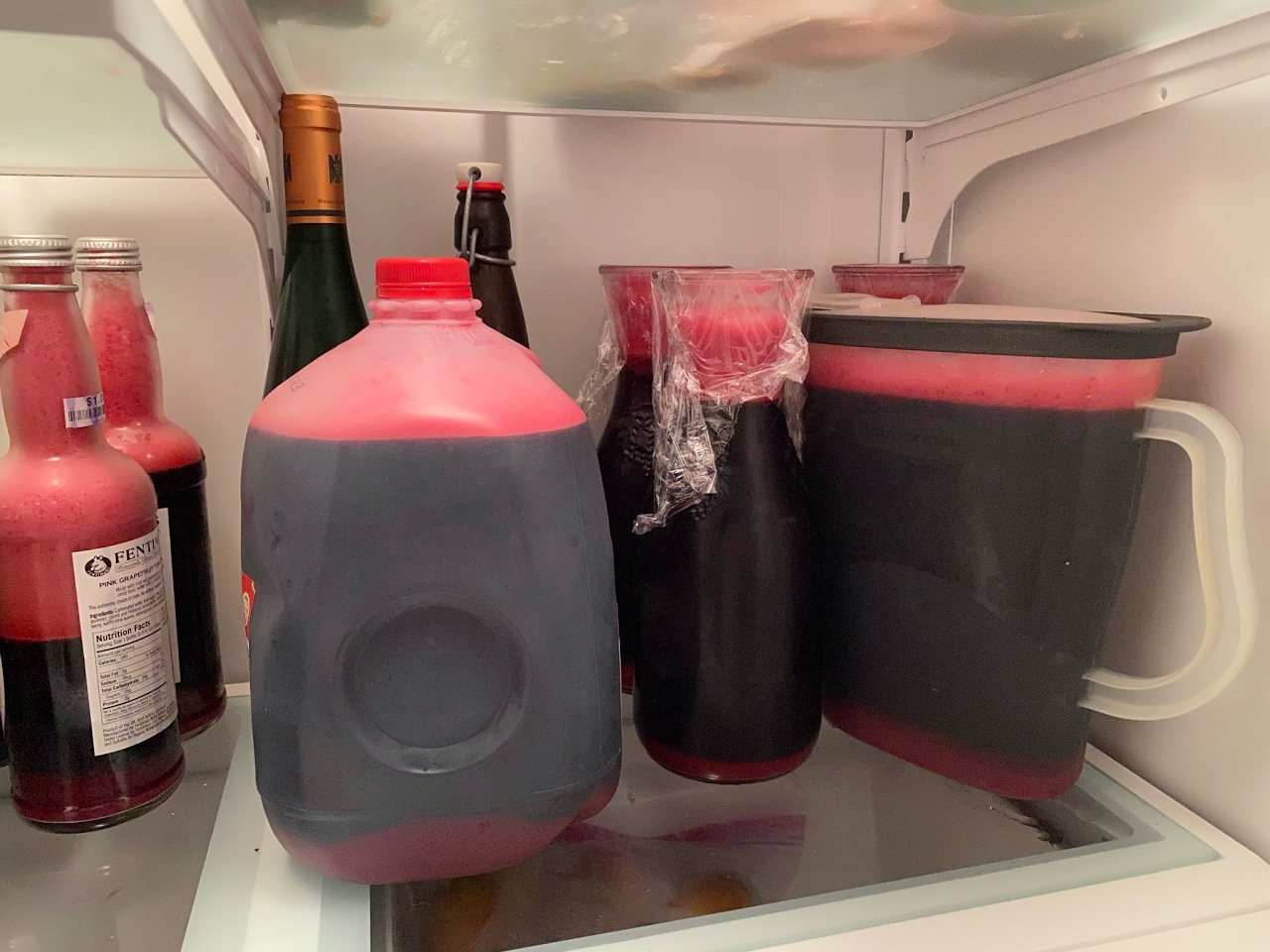 I hope you like Pomegranate-infused Vodka, because that's what you are all getting for Christmas.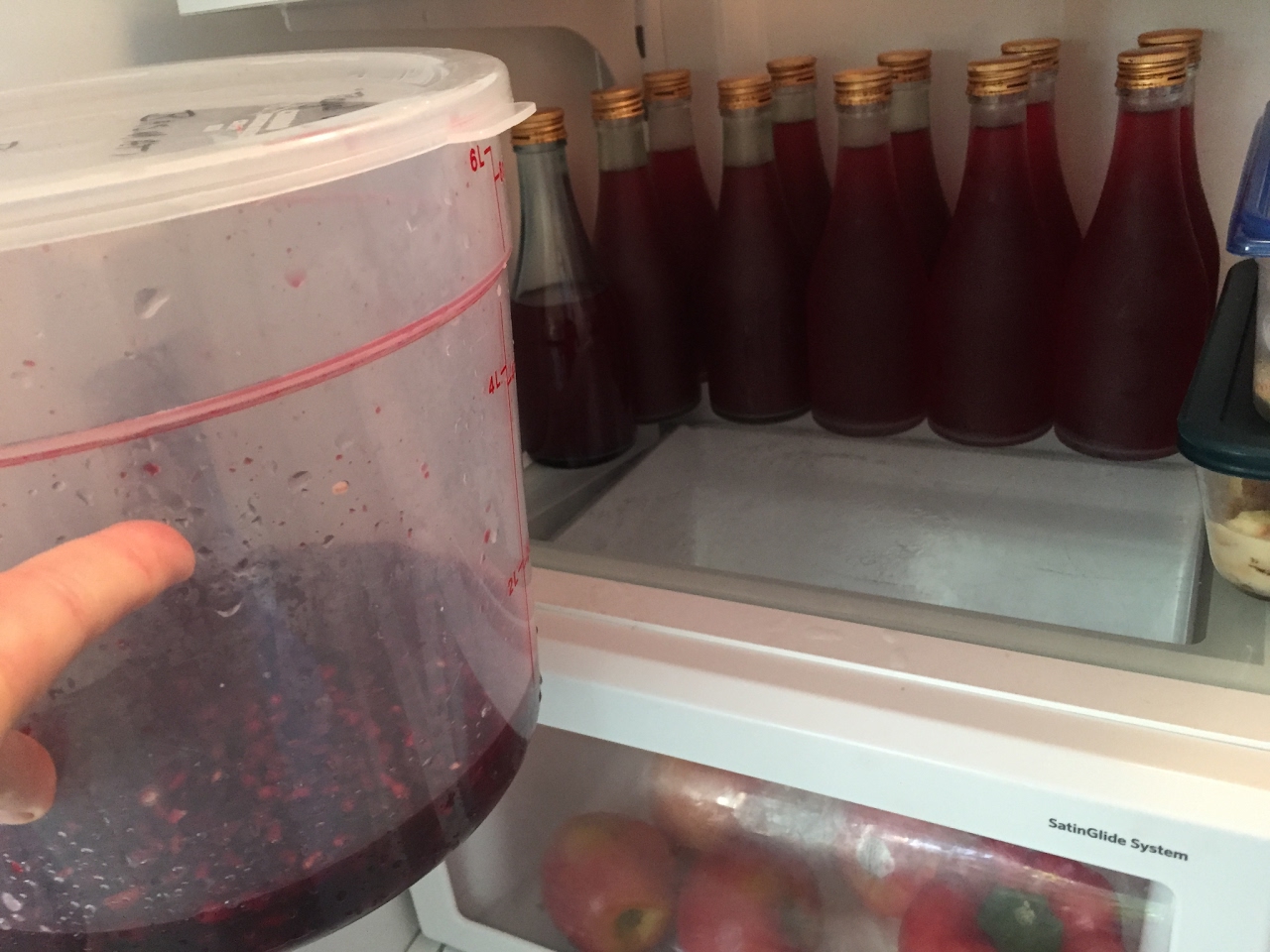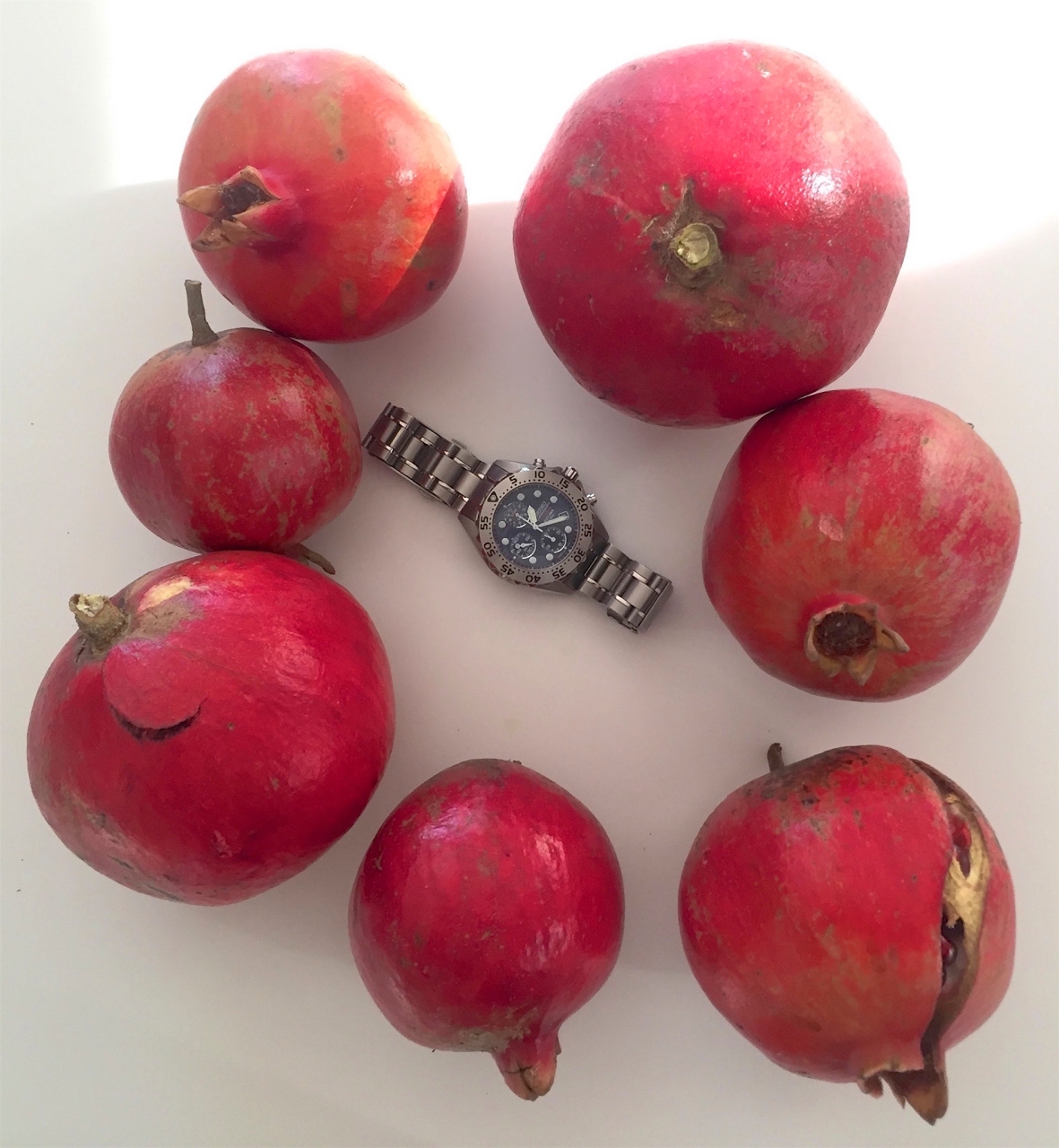 Cazalea
PS - I ordered an updated Wiley Coyote on eBay for 1/3 the price of the plastic wonder...