NML77
279

Not the most popular FPJ
but I still find this fun to wear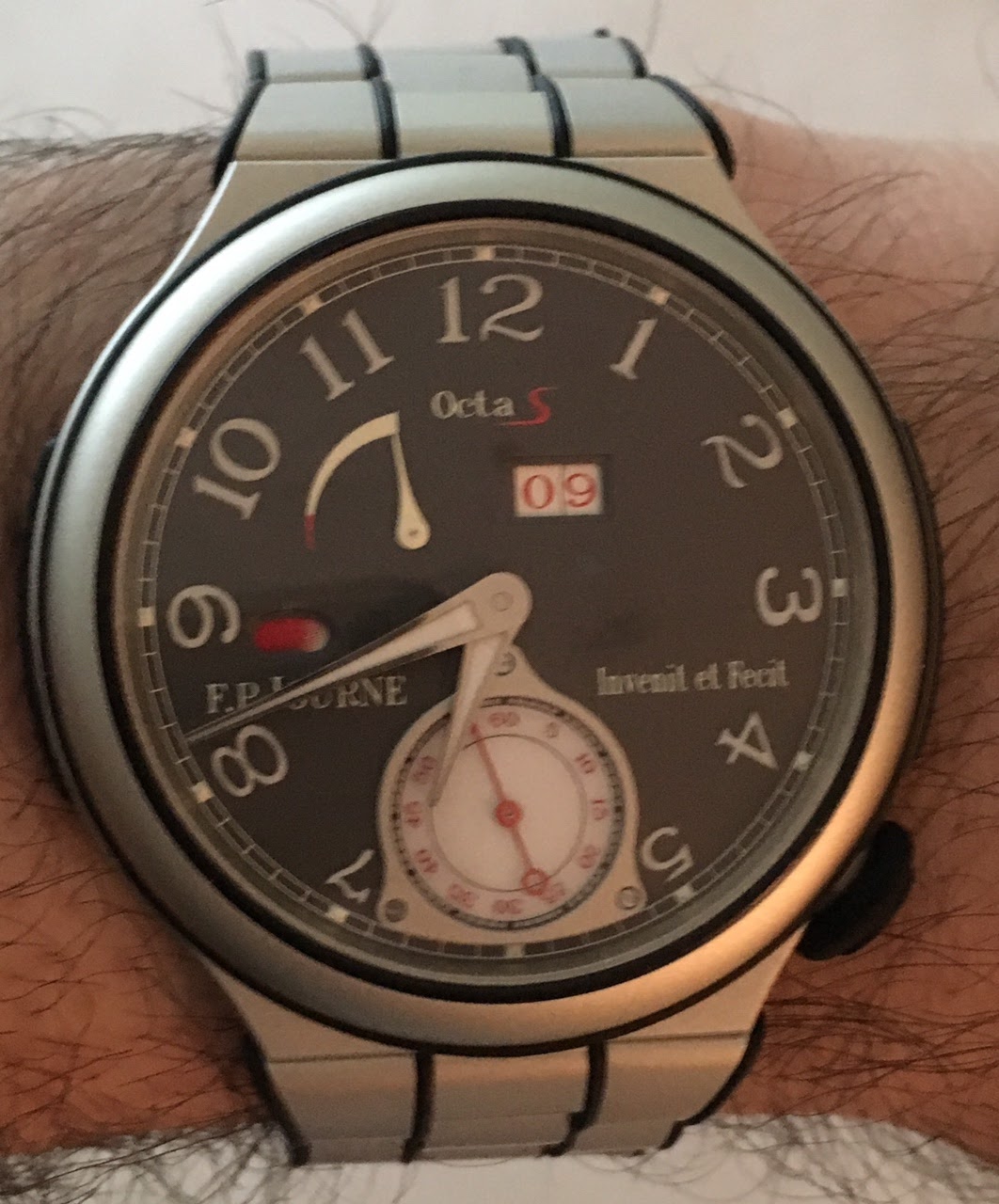 <!tag blob="addthis.follow.small"> Comments:
view entire thread
Thank you.
You definitely don't see many aluminum watches
✅
Just traded mine. Rubber band though. Traded higher up.
It's a cool piece
I find the Au pieces really interesting. They where an experiment that, although they had to abandon it in the end, was pushing the boundries of what had previously been done in watchmaking. I think it adds a coolness factor and a conceptual quality to th...
Agree with you
That is A FPJ. Of course sport but an incredible watch. i wear it everyday since one year and it's fun. Light. And has all function we need all day.
I have worn this one
it is a true DREAM on the wrist, one of the most comfortable impossibly light pieces I have worn on bracelet. Congrats on having this unique beauty
Hi. Have considered this piece
But was worried that it is too soft and easy to damage. What is your experience? Would you go with Alu again or go titanium?
I have both in different references
and feel comfortable with each. I guess it depends on how hard you are on your watches because I would imagine that the aluminum is more vulnerable. I have not had any issues but in fairness I will often wear a steel watch in outdoor activities. Overall I...