Mikesr
319

✅✅
Rubber on crown came loose. Repair was free. Bout time I got a break. Lol .
Daily beater back to duty.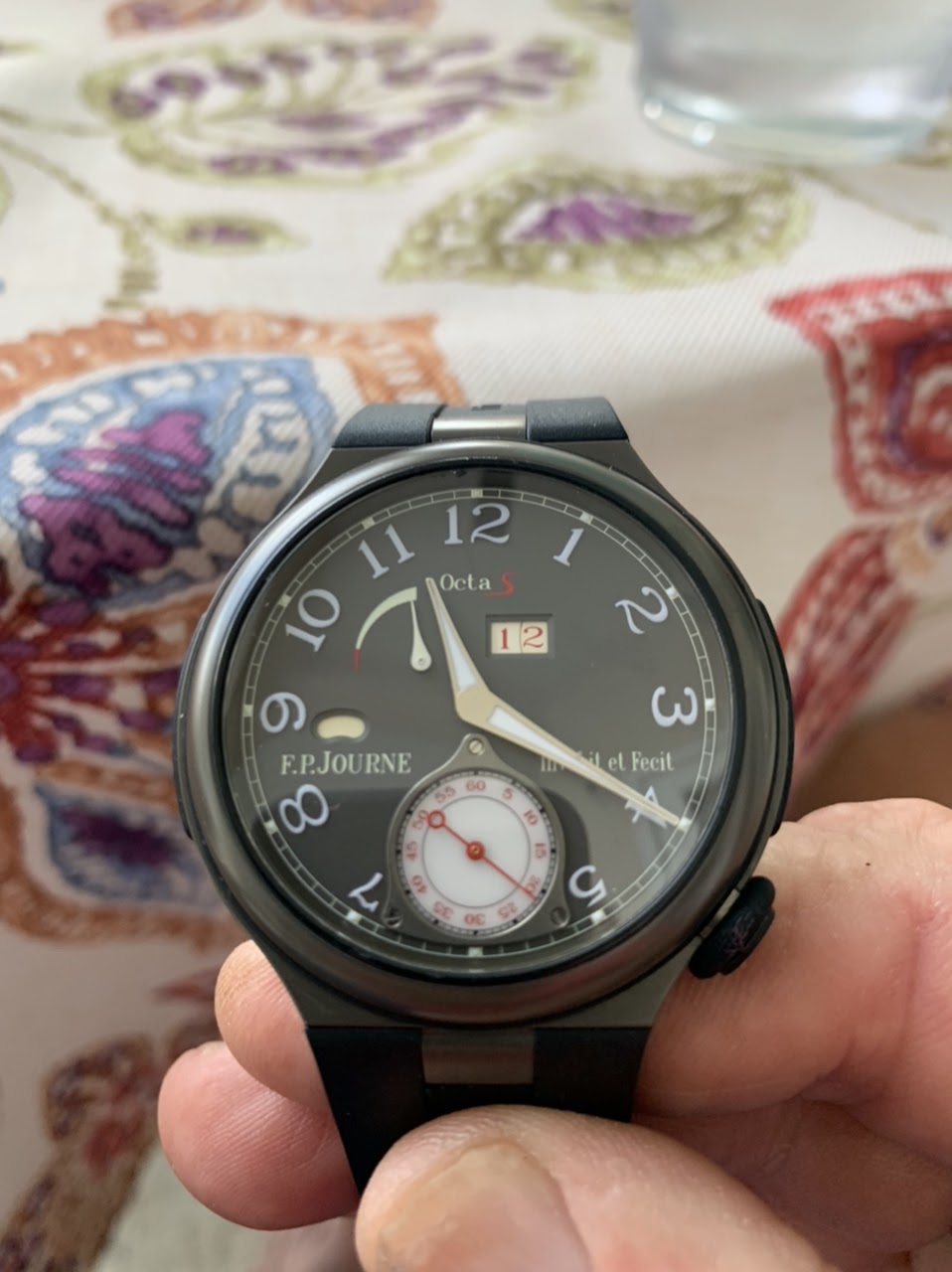 <!tag blob="addthis.follow.small"> Comments:
view entire thread
✅✅
Rubber on crown came loose. Repair was free. Bout time I got a break. Lol . Daily beater back to duty. ...
Rubber on crown annoying
I had a Ulysses that had rubber in the crown and after awhile bothered me enough to get rid of the watch. I love journe watches. I have a cs rose gold w the gold numerals and power reserve
amazing daily beater...
how do you find the rubber strap? I love the look of it but have never had the chance to encounter one or hear from owner...
✅
Very comfortable band. Watch is very light. Thanks
I'm glad to hear that they took care of it.
I've never owned a watch with rubber parts. I know several brands use it. However, I always felt it would be fragile in the long run. The watch is absolutely beautiful though. Congratulations on getting it back on your wrist
hahaha
Maybe we should have a "me too" survey? Who else suffer from the rubber part? ...
I recently purchased as well.
How long have you had yours? Other than your crown issue, how have you generally found the durability of the rubber on the watch?
✅
Nothing. Watch has been perfect. Wear everyday .
Service timeframe
Hello Mikesr, how long did you have to wait for your crown to be replaced? I need a new strap for my ARS and it's been three weeks since they put the order in. Getting a little frustrated not able to wear such an awesome watch but hoping it's not too long...
✅
Mine took 1 month. But work was done by my AD. Didn't have to send it to Journe. Now, my octa perpetual was dropped and indicator hand fell off. That puppy has been at Journe for 4 months now.
Sorry to be the bearer of bad news...
I've been in touch with the FPJ team via email and it sounds like both the retail and manufacture sides are closed. Post-sales servicing wasn't explicitly mentioned, but I assume everyone is loupes down. I hope you get your watch back soon after everythin...