Geo
3412

Interesting Santos 100, but......
Yesterday I saw this Santos offered at a second hand internet dealer.
Really good looking Santos 100 with red numerals, that I have never seen before.
The seller describes the watch as a Collection Privé, Cartier Paris item and shows the piece
together with the CPCP box.
But I doubt if this dial was not made up for this watch, and it could also be a custom made piece.
The size and case material are not communicated, what I find a bit fishy, to me it looks like a medium model.
Has anyone of you seen this red version before?
GEO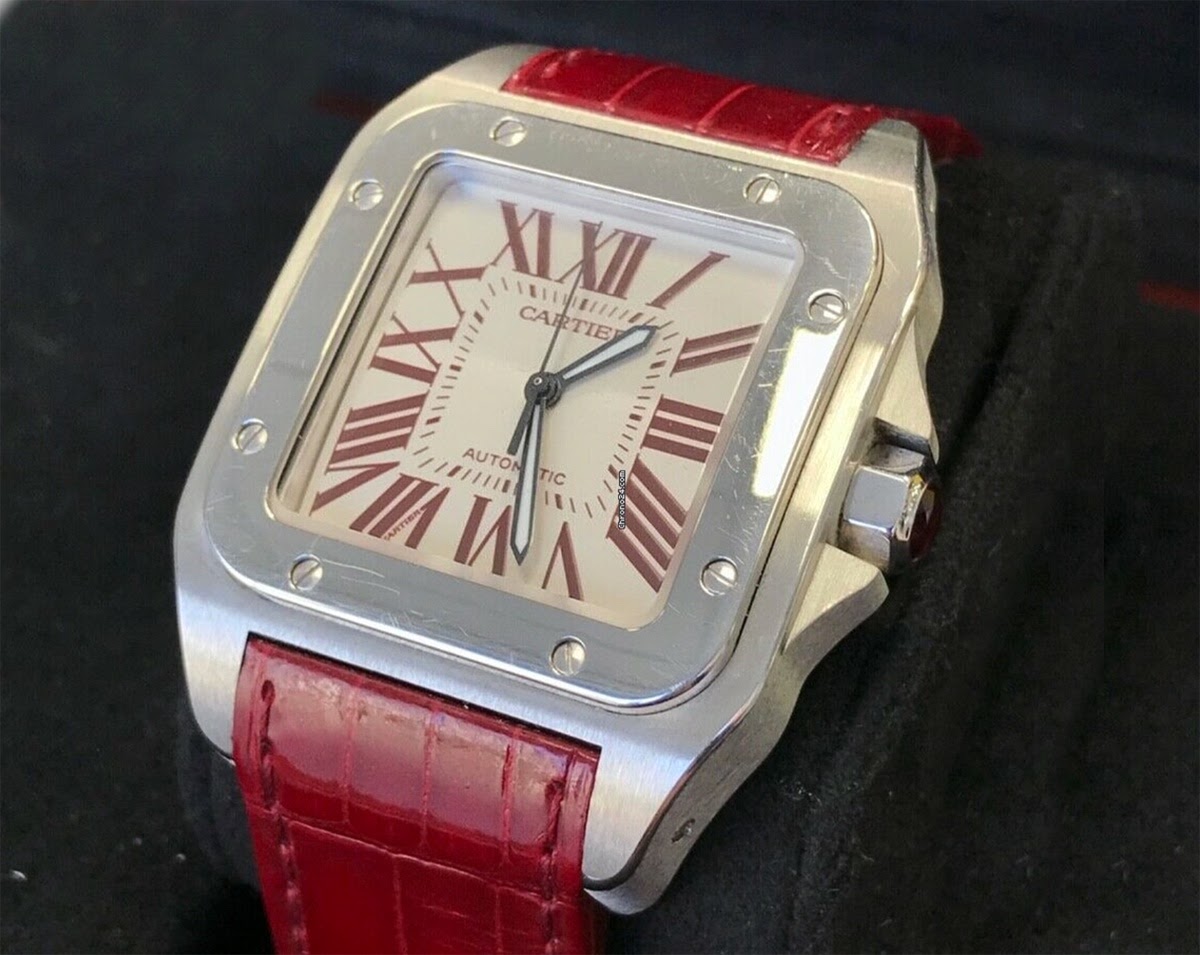 More posts: