patrick_y
[PuristSPro Moderator]
14019

The Cars Outside the George V Hotel and Prince De Gaulle Hotel Paris
Paris, the City of Light is known for its architecture, the food, the shopping, museums, culture, and even for being a romantic destination. It is one of the top destinations for romantic getaways and honeymoons.
It's also a place for car lovers. The French capital has no shortage of expensive cars; from the standard-of-the-world Mercedes-Benz S-Class, to all of the famous exotics.
Right off the Champs Elysees on George V in the 8th Arrondissement, The George V Hotel is currently managed by the Four Seasons Hotel Group and is probably one of the swankiest hotels in Paris. Adjacent to the George V Hotel is the Prince De Gaulle, another 5-star hotel.
It is also a hotel that is a favorite of not only wealthy travelers, but also of well-heeled locals.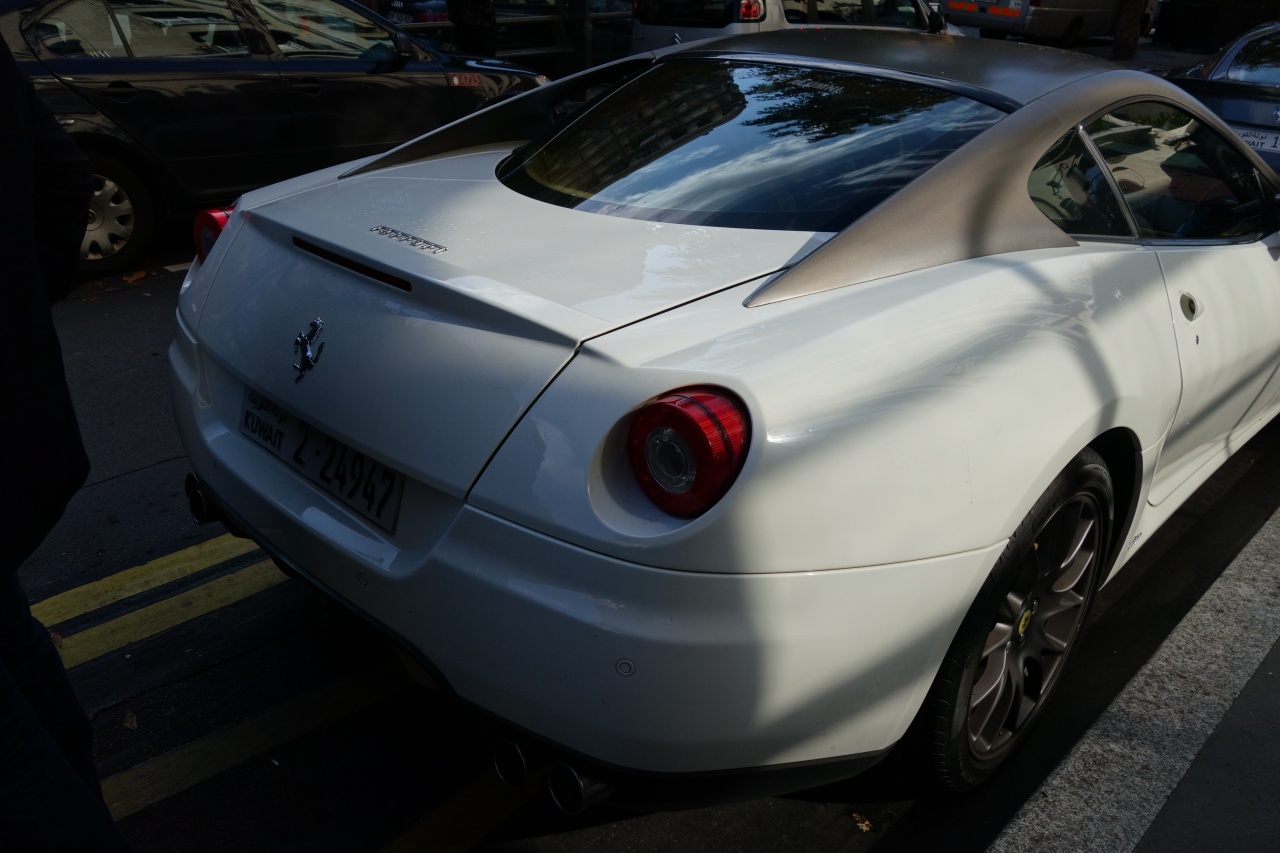 Ferrari 599 in white with Kuwait plates. Also a Pennsylvania State University Alumni!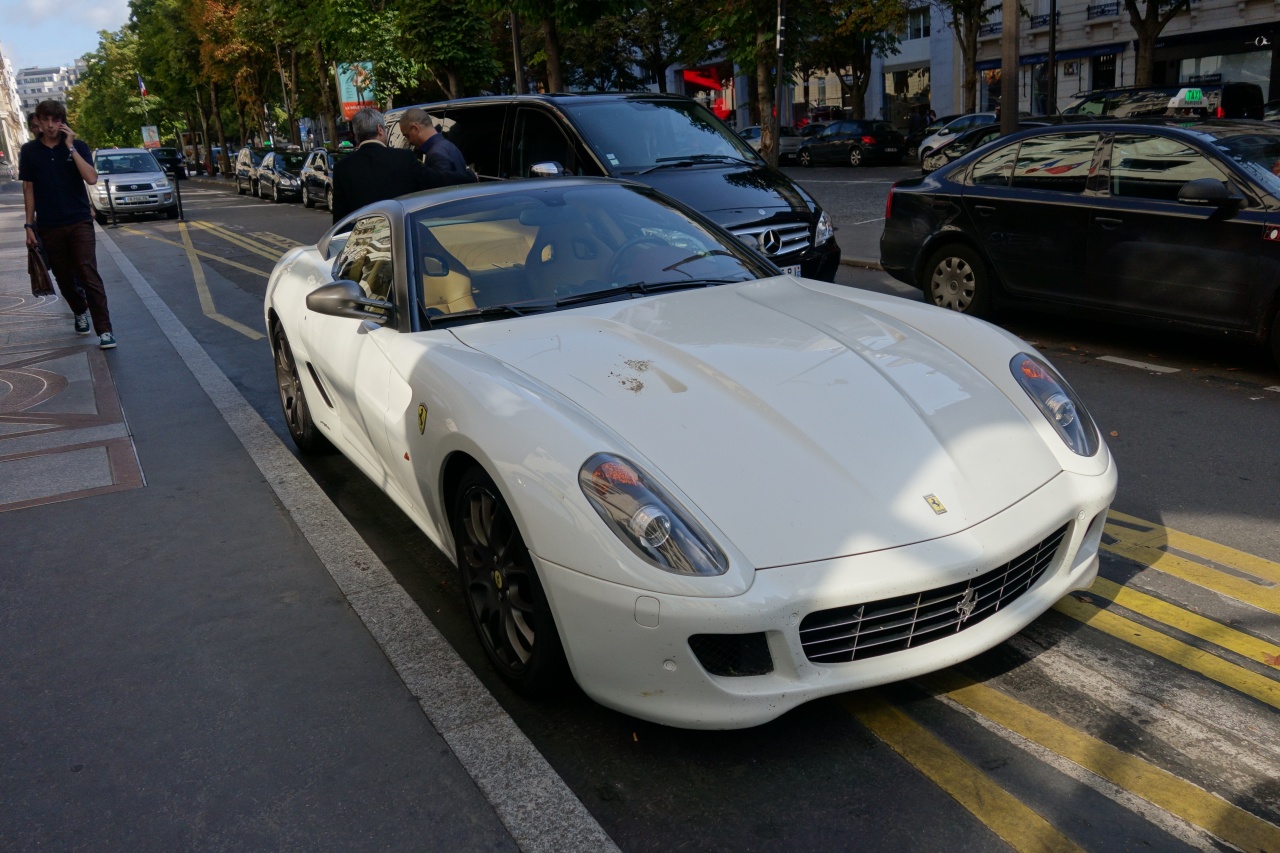 We may think Ferrari cars are special cars. But birds don't think so... Just another car to the bird, hence the indiscriminate bird droppings...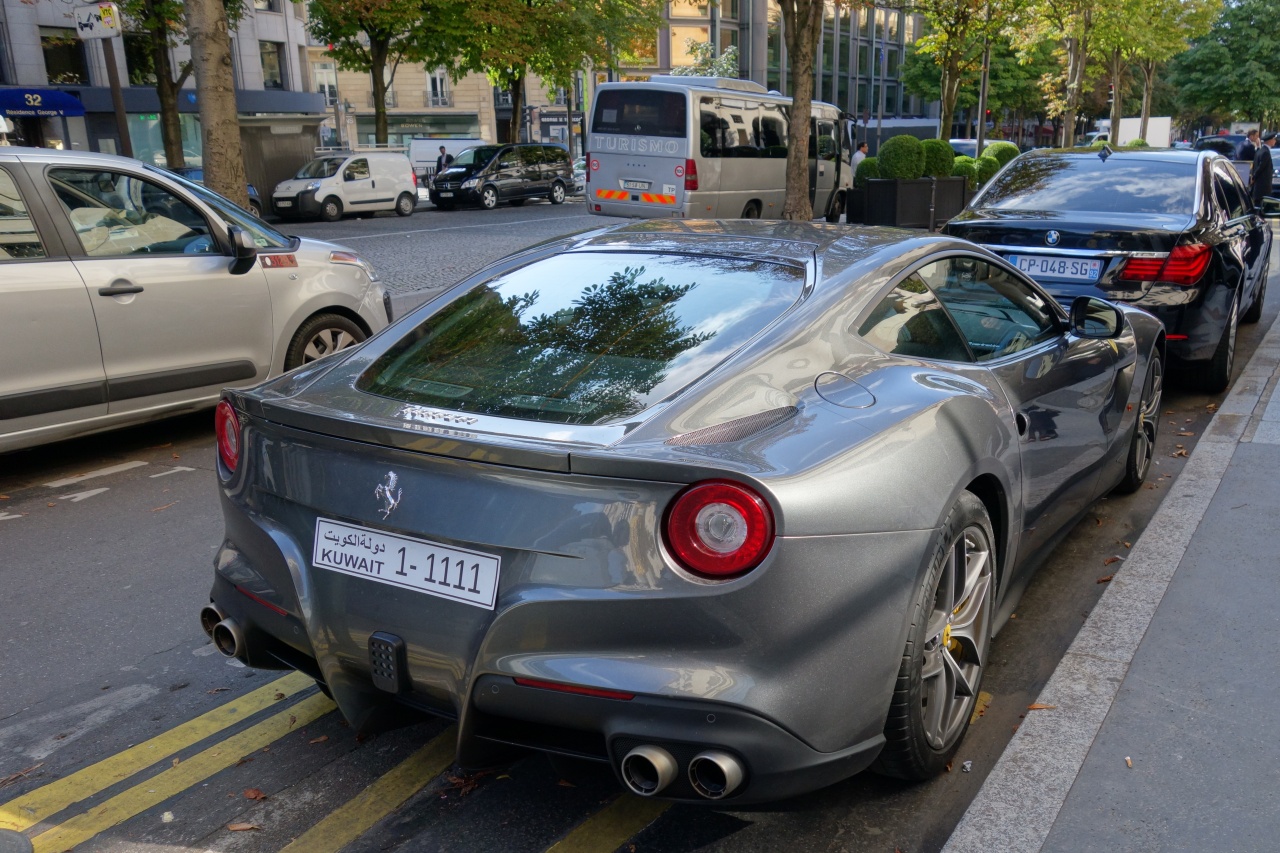 This is the new Ferrari F12! Also a Penn State University alumni (maybe same person or classmates?) with Kuwait plates. Notice the number on the plates. This vehicle's owner is certainly someone special to have such a number.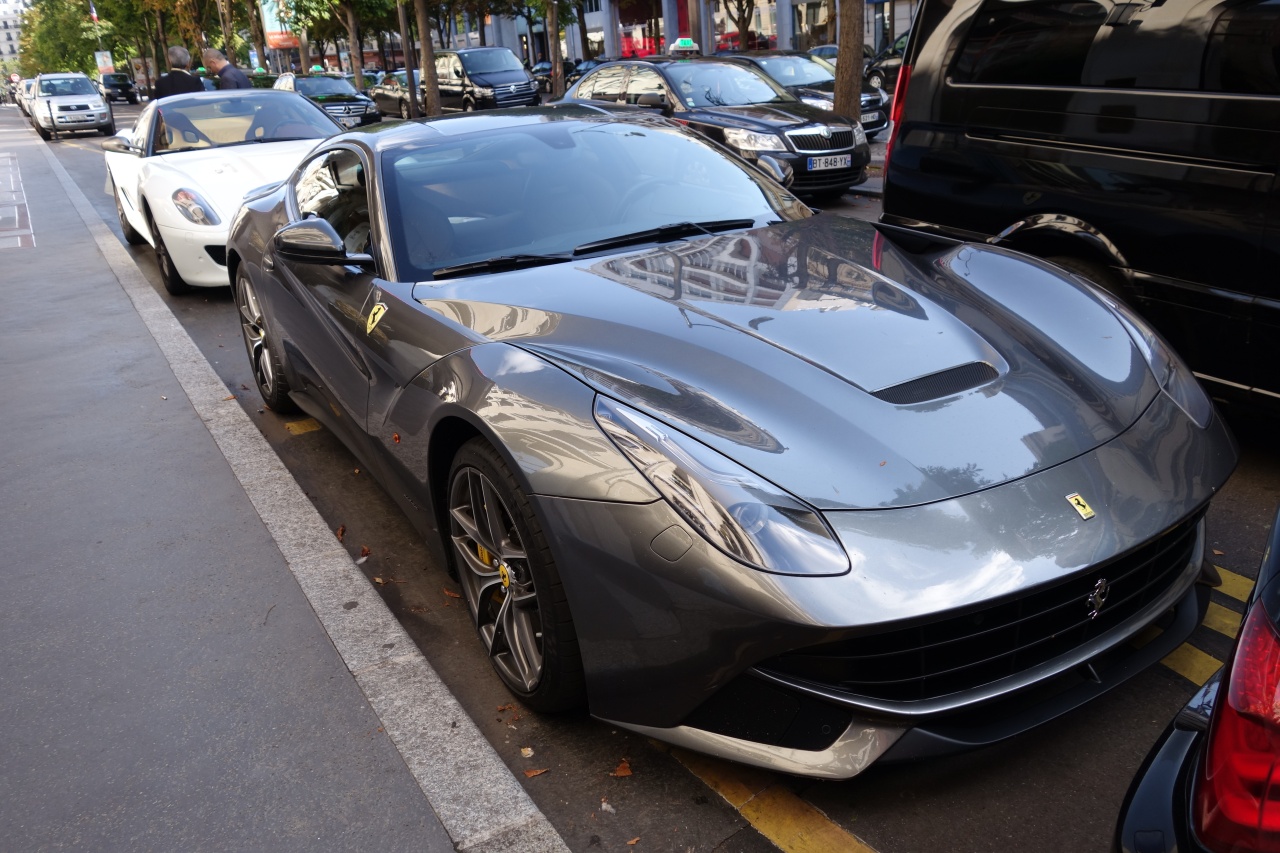 For more information about the Ferrari F12 and how it compares with the Ferrari 599, please visit this page...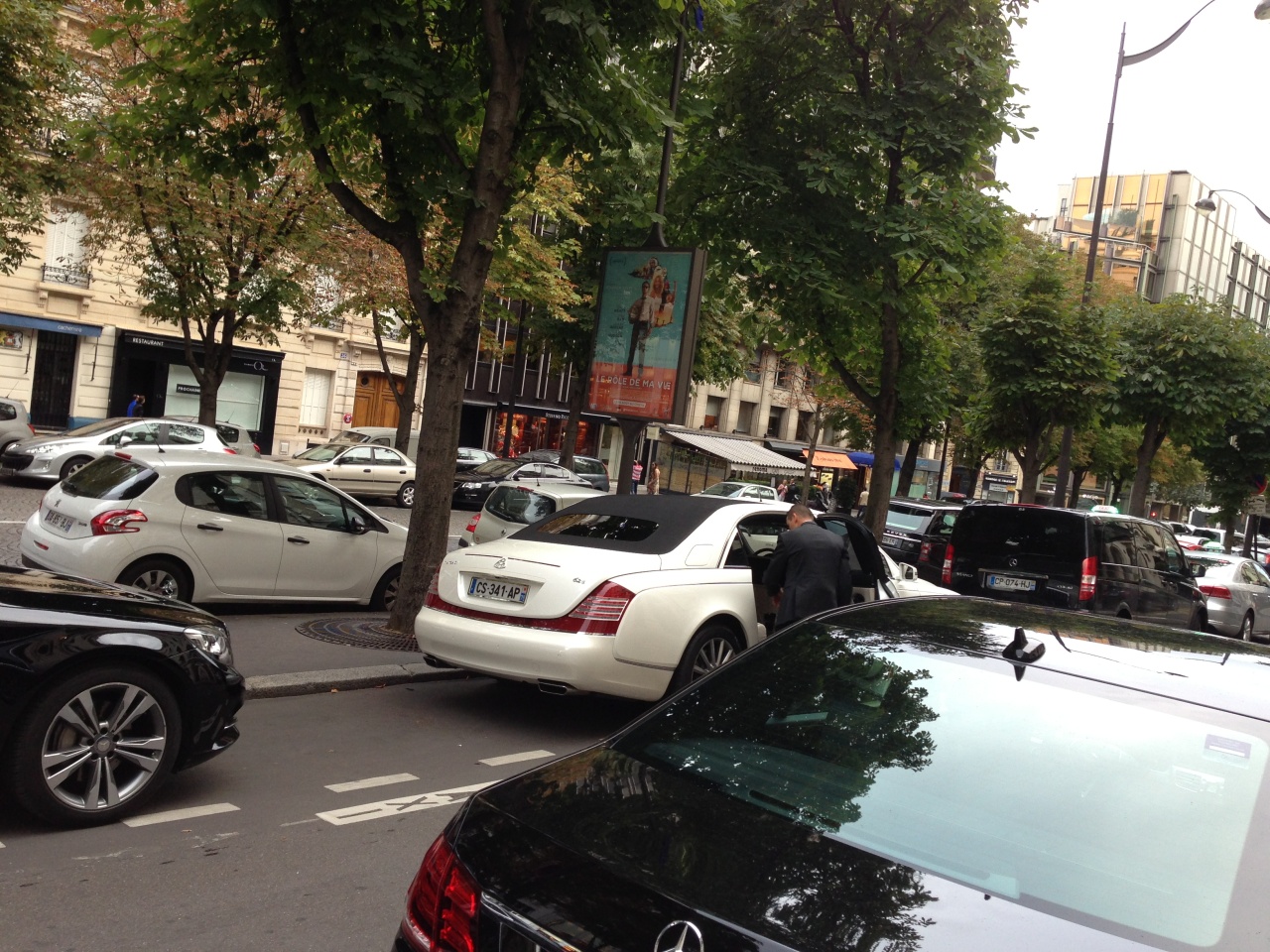 Finally! One with a French number plate! This is the Maybach Landaulet 62S. The rear section of the car is a convertible! A very very rare car. I think this is the first time I've seen one.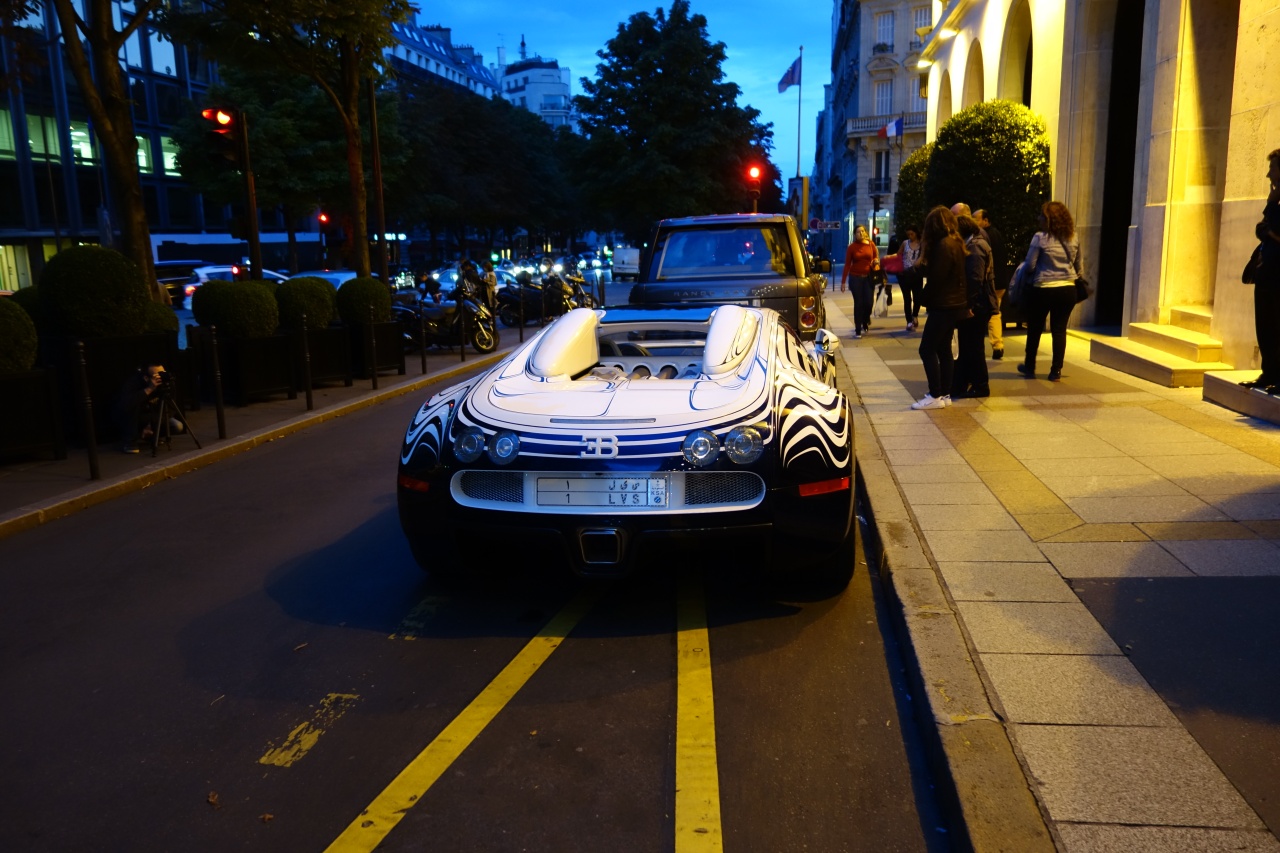 I unfortunately didn't get a photo of the Ferrari La-Ferrari that was parked in front of the hotel. It also had a KSA plate and the number 1 on the plate, like the plate above.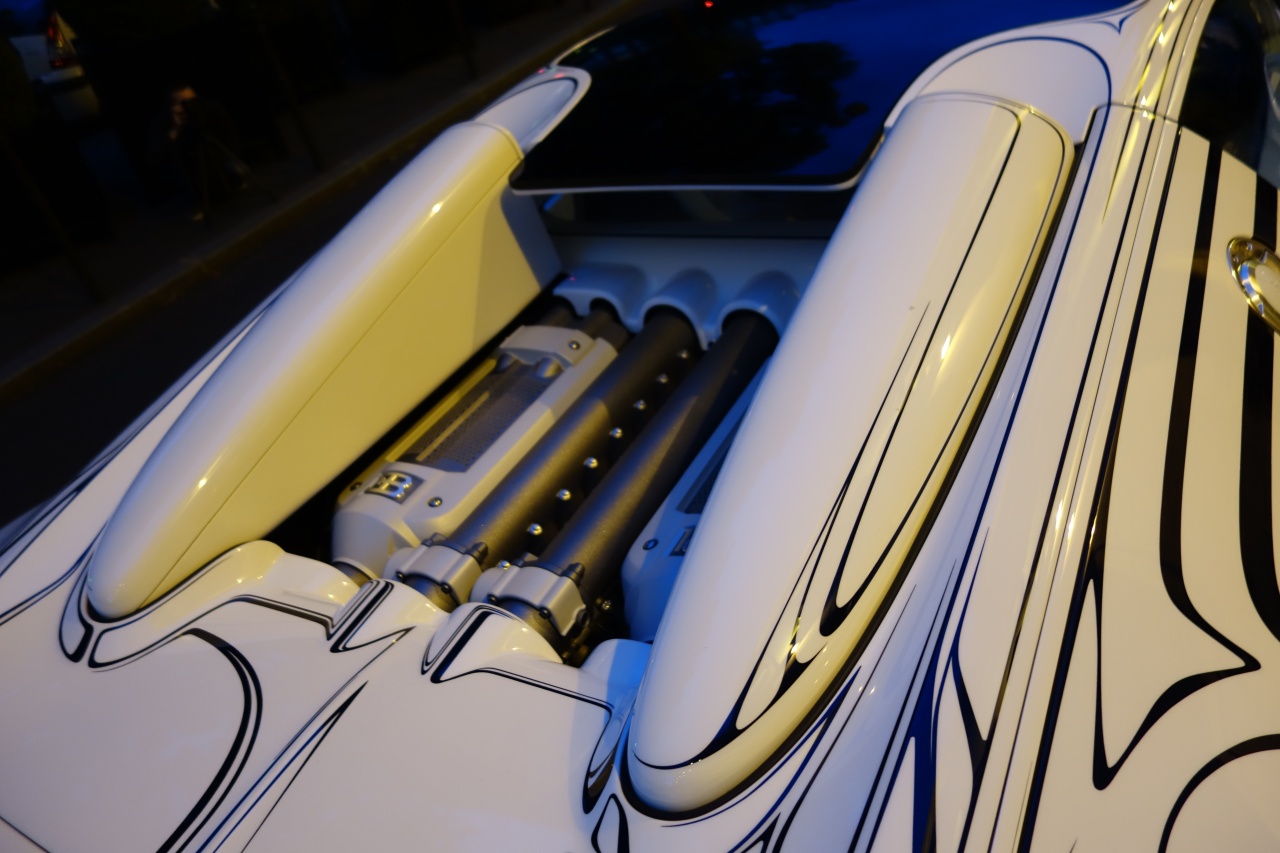 But I did get a photo of the Bugatti Veyron L'Or Blanc Limited Edition... This car has a paint scheme designed by KPM (Konigliche Porcelain Manufactory, a German porcelain company currently headed by former A. Lange & Soehne Japan President, Dr. Peter Kessellmann). It's designed to resemble a vase.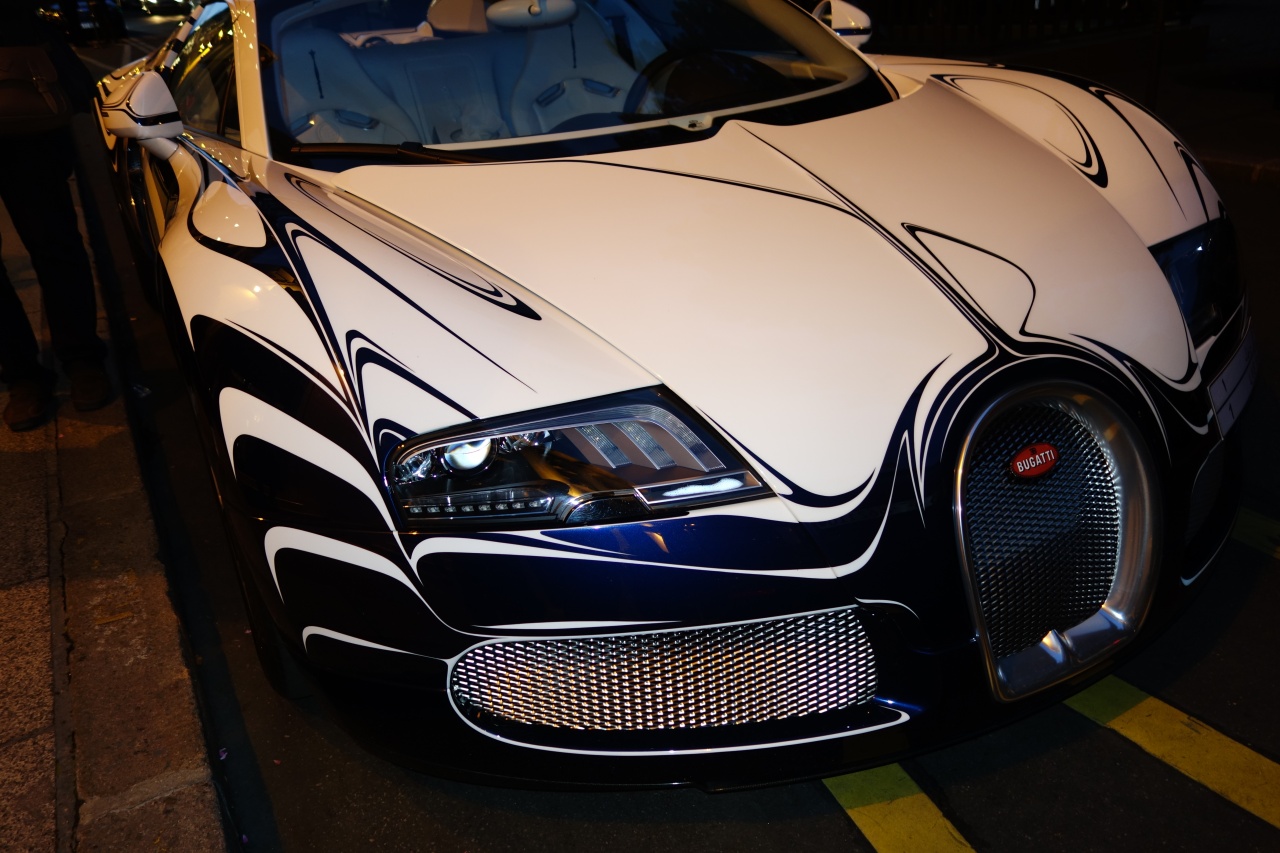 The car's exterior paint design may not be to everyone's taste, but in reality, it's beautiful and a work of art. And if you have multiple cars in your garage, you'd probably want a work of art.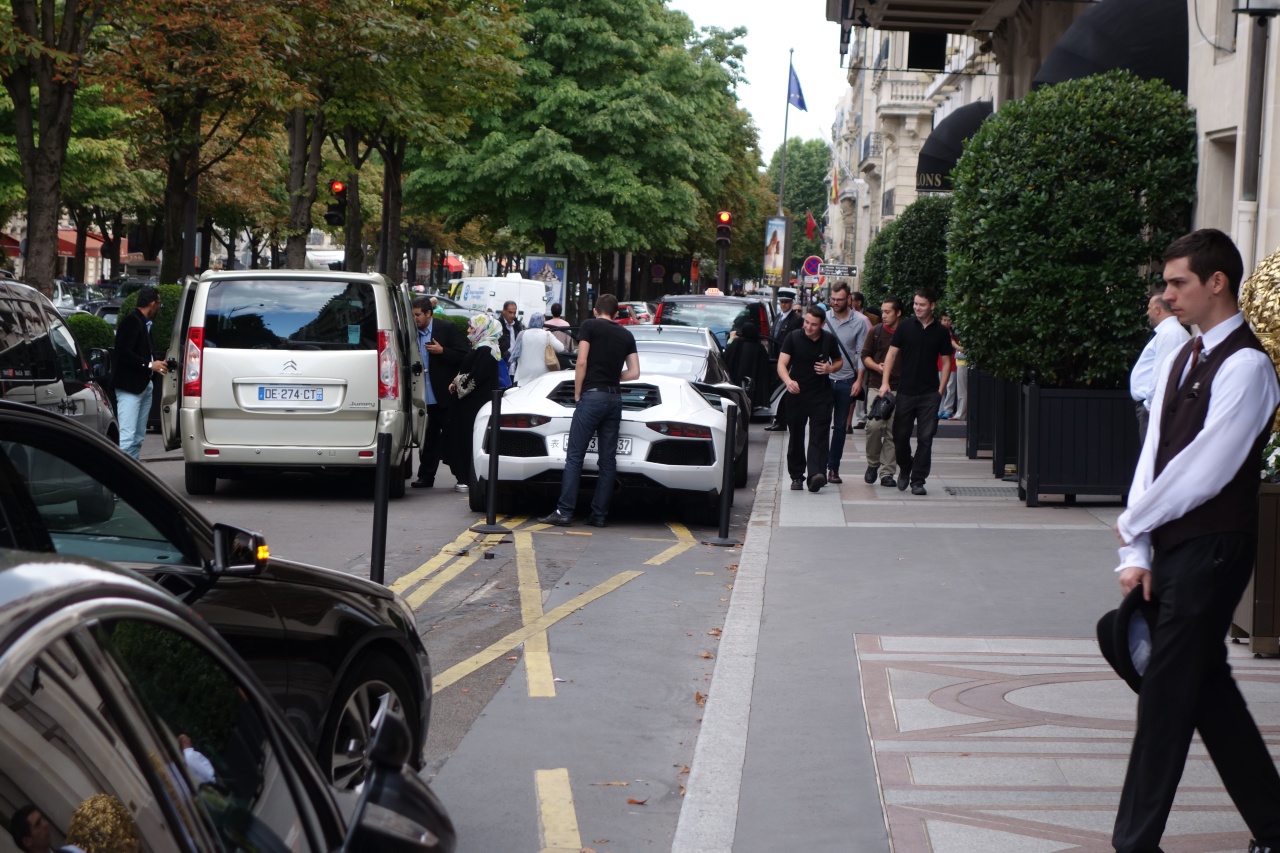 Visit the BMW showroom on George V as well!
Thank you for viewing what the street looks like on the George V in Paris.
More posts: