BentN
206

Saturday Drive
Out driving with the new machine...an XC60 B4, a new fancy Diesel/low voltage battery hybrid solution from Volvo.
After over 5 years with the BMW X5...testing how it is to go back to our former brand...Volvo.
Sure, so much have happened over those 5 years. The Volvo is surely on another level than our old Volvo.
Is it a BMW?...NO!!. And of course not.
It's very different. At the same time - nice, good, calm, kind, soft but not too soft... well, for sure, not bad. And a lot of new tech in the cabin to support the driving. The first car we bought ever without test-driving it! Just ordered by spec and knowing what we wanted. Quite scary in fact.
But everything works well. That said - not sure a touch screen is the way to go – BUT, it's the future it seems. So many cars got this solution now, but I just love BMW's iDrive solution. Yes, maybe old fashion by now...but it works, and you can have full control AND the eyes on the road - not the screen!
Did we make the "right" choice...? Naah..well, let's see. The BMW was very perfect for us. I have to drive the Volvo for some more weeks to see what I finally feel.
Of course,...a watch had to follow and make one of the first "car-wrist shot" images with the Volvo logo next to it...the IWC Portuguese PPC was my choice.
Many thanks for looking,
Kindest regards
Bent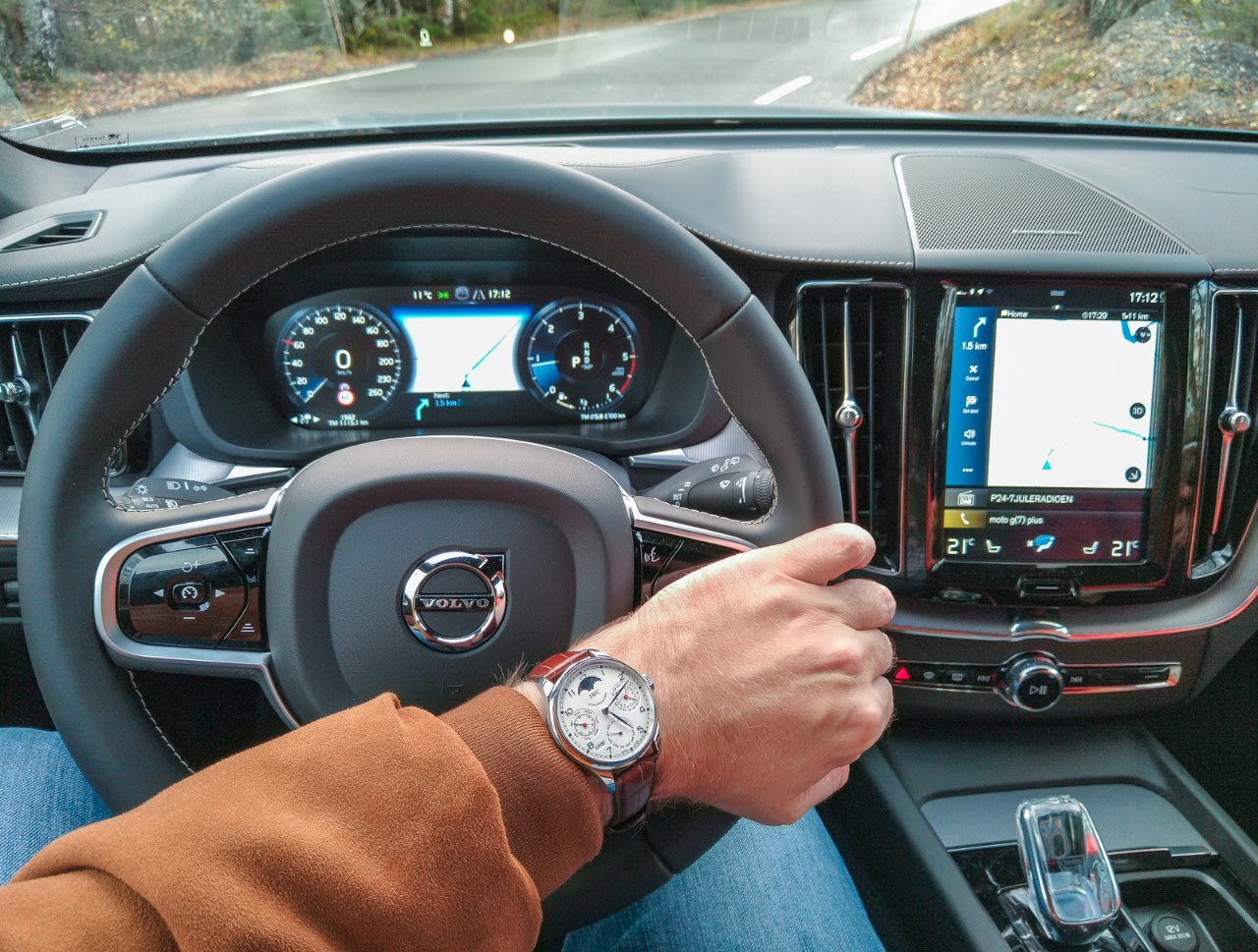 IWC PPC Volvo XC60 wrist
More posts: