cazalea
[Seiko Moderator]
10452

European Only Car Show - take a walk with me
Volkswagen rented our sports arena parking lot for a car show this Labor Day weekend. No admission fee, no display fee, no parking fee. Thank you VW. It gave me some optimism that "the hobby" we love has a future, as most of the people were pretty young. In fact, if forced to summarize it in one phrase, I would say
"Young Asian Men with tricked out Audis"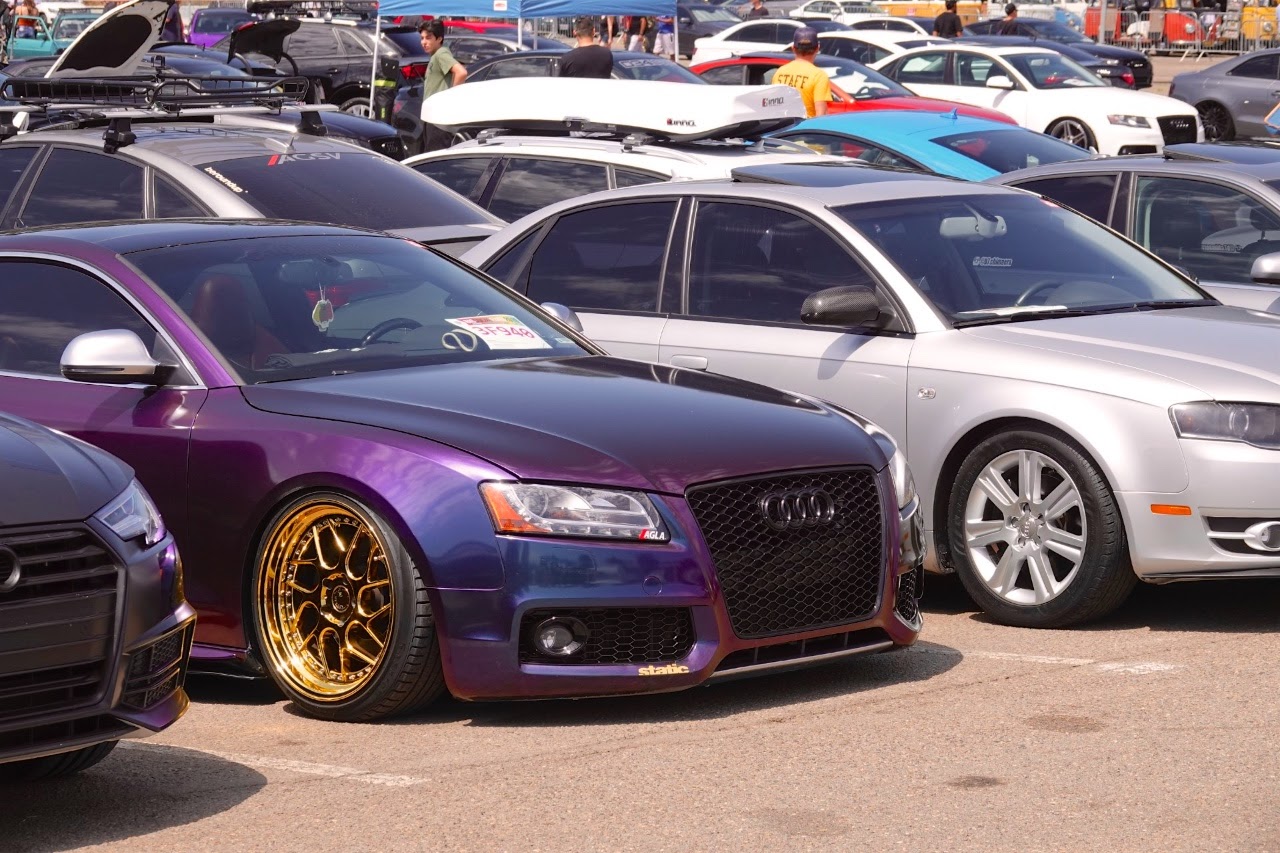 although there was much more to it than that. Shall we walk a few rows?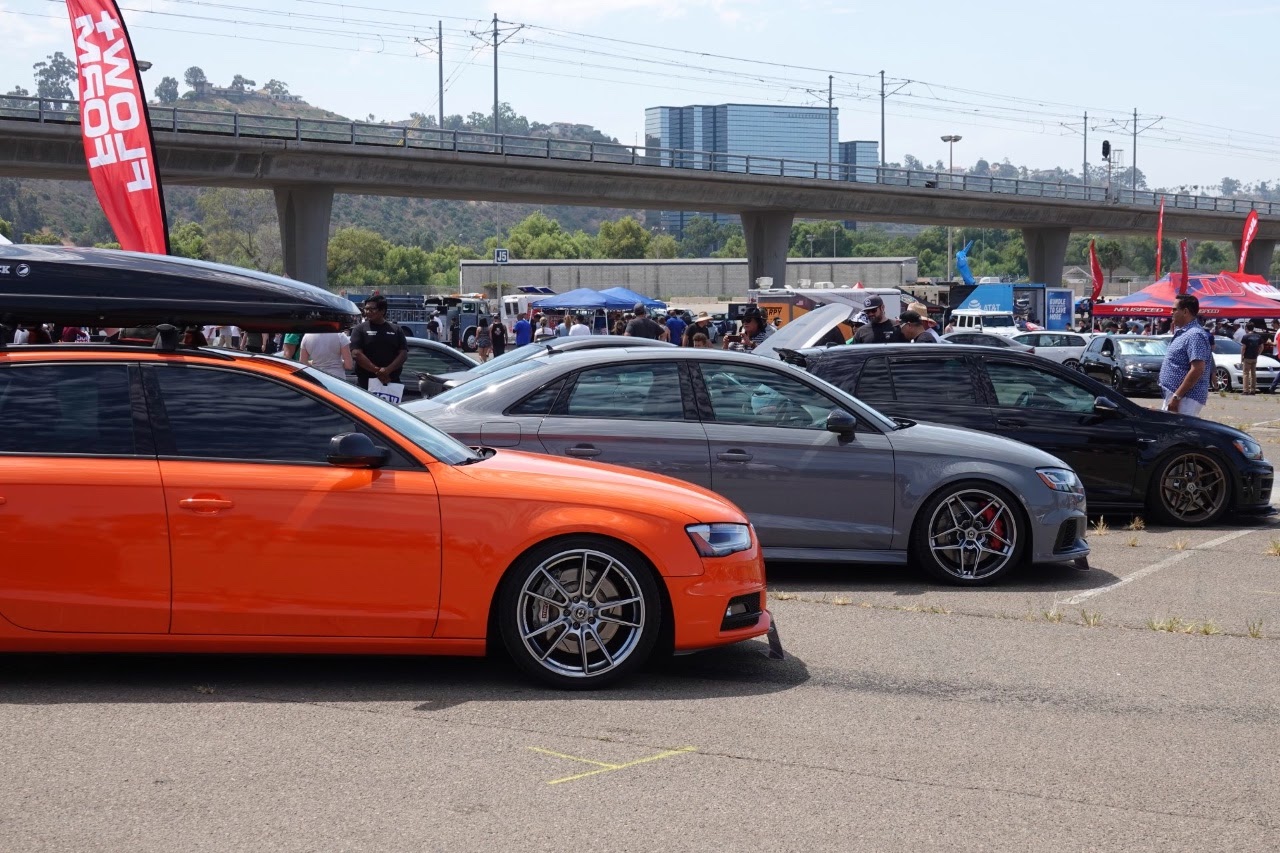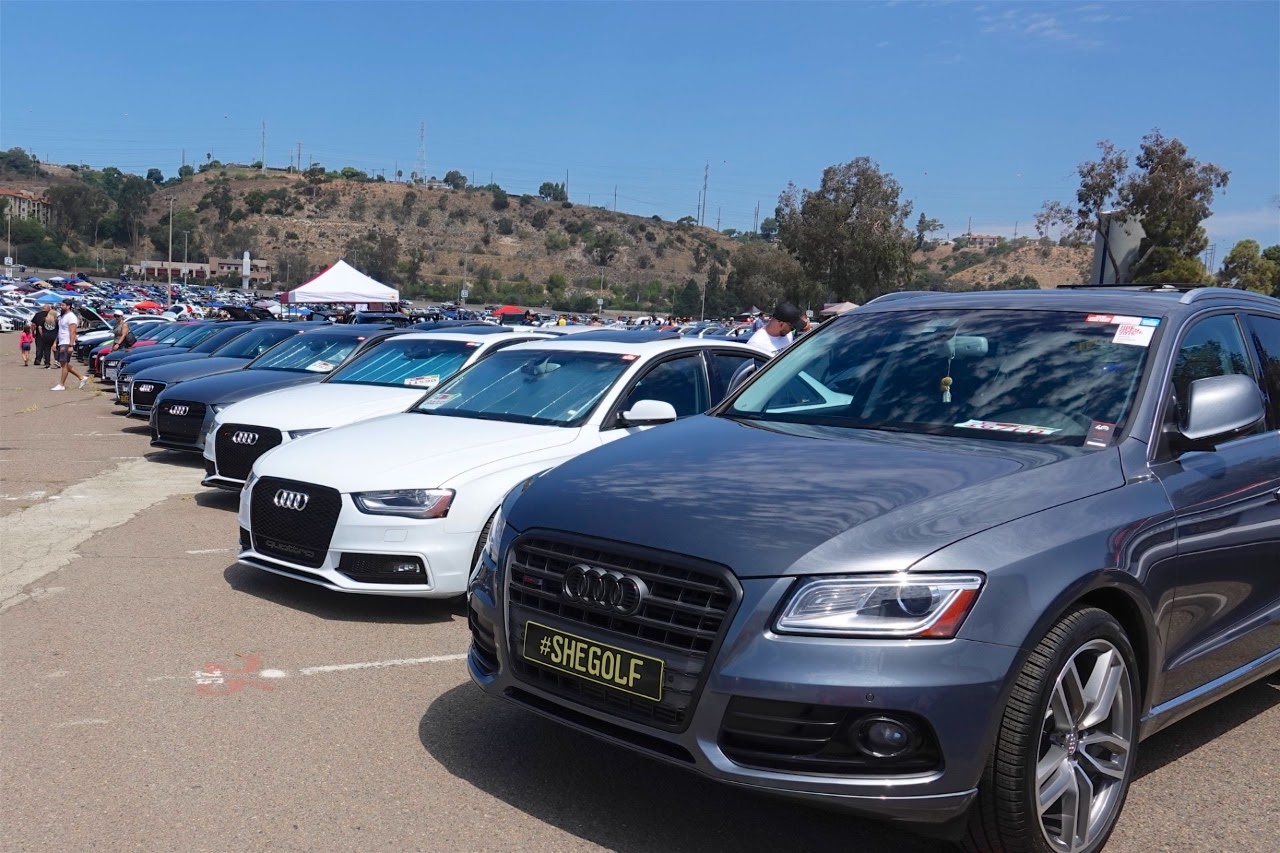 McLarens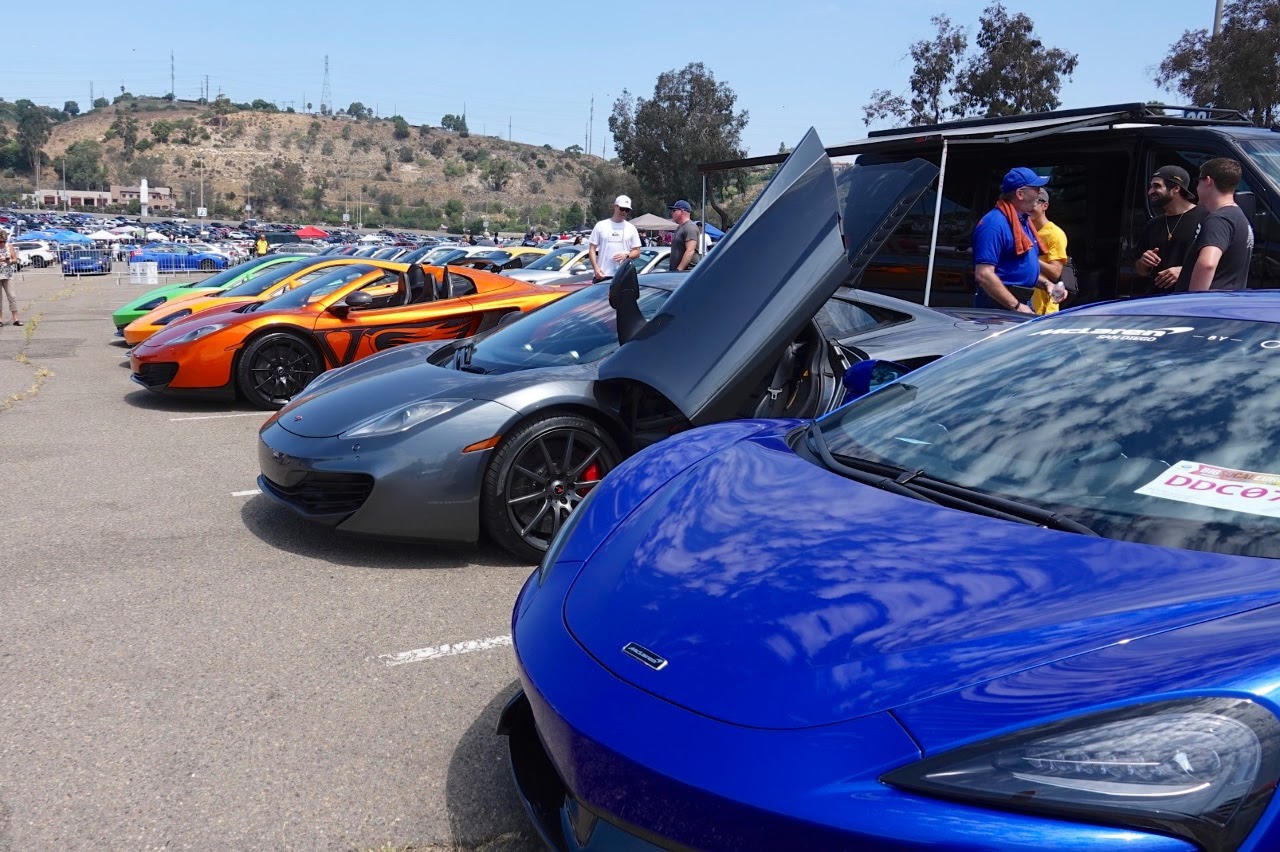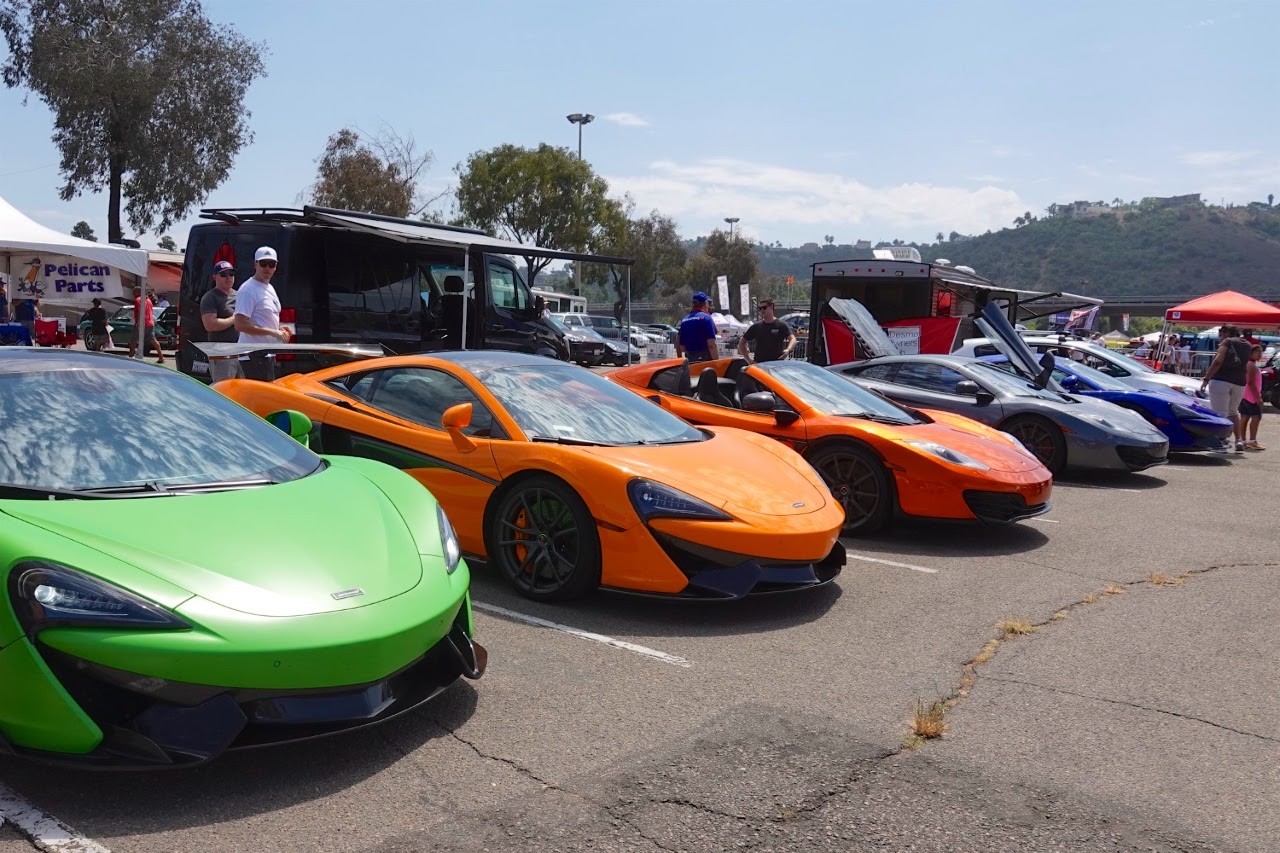 Old VWs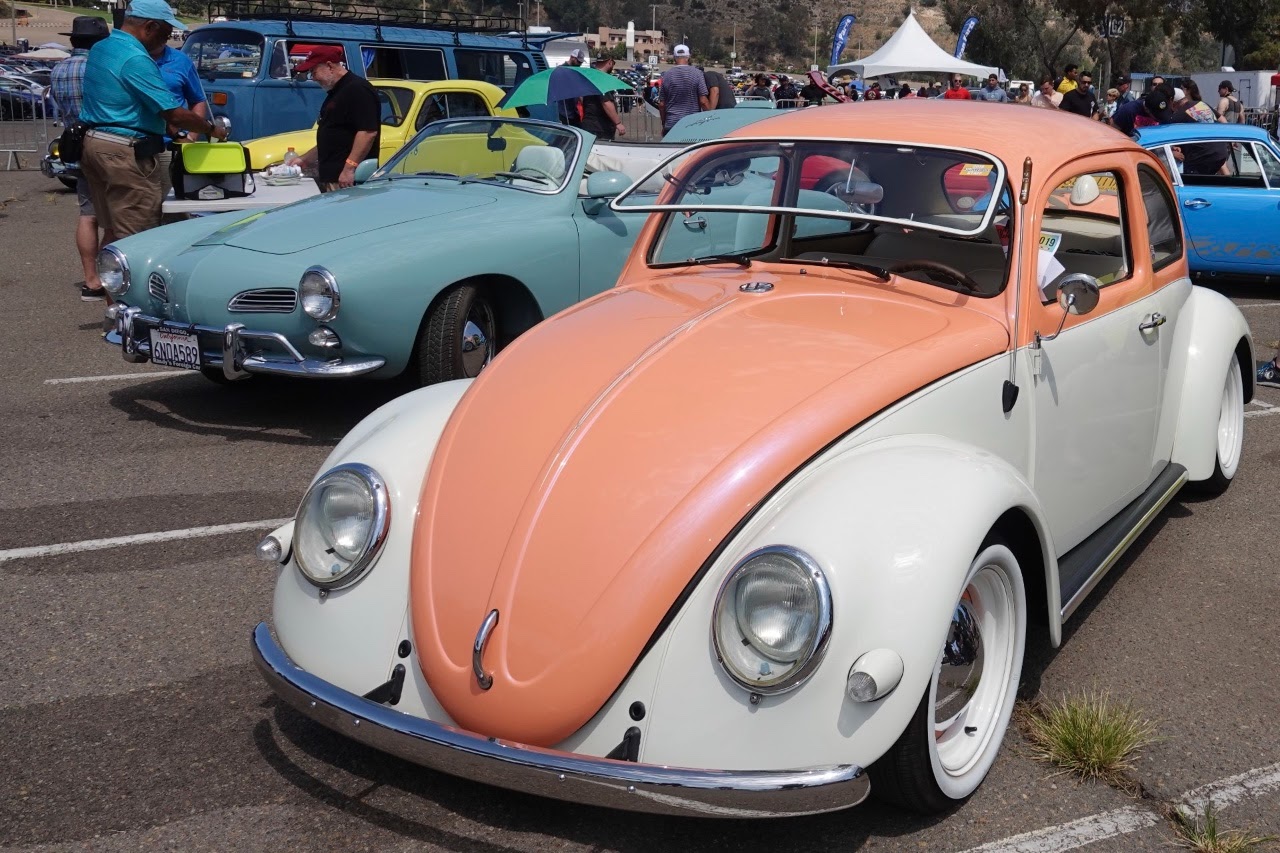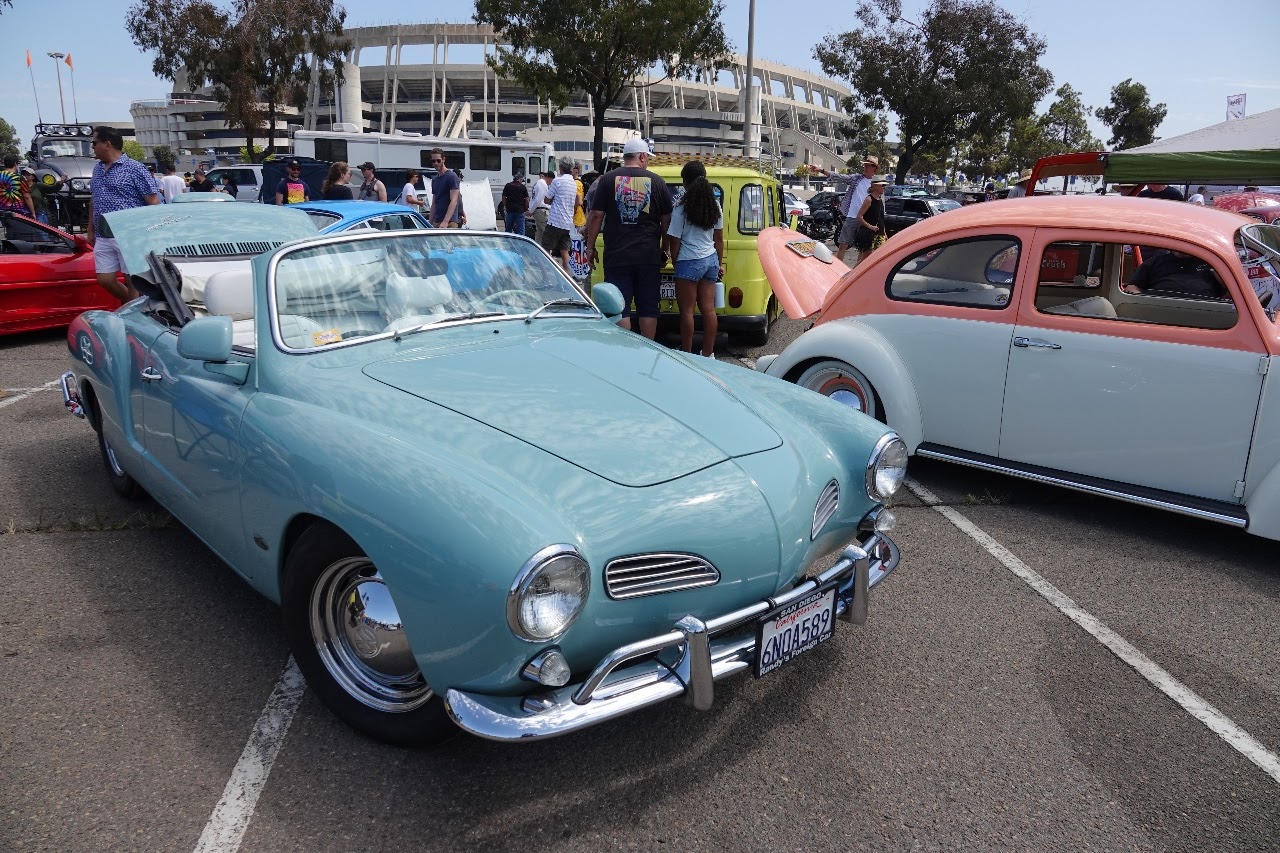 and other interesting machinery. There were very few Italian cars, and only two French - my 2CV and a Renault.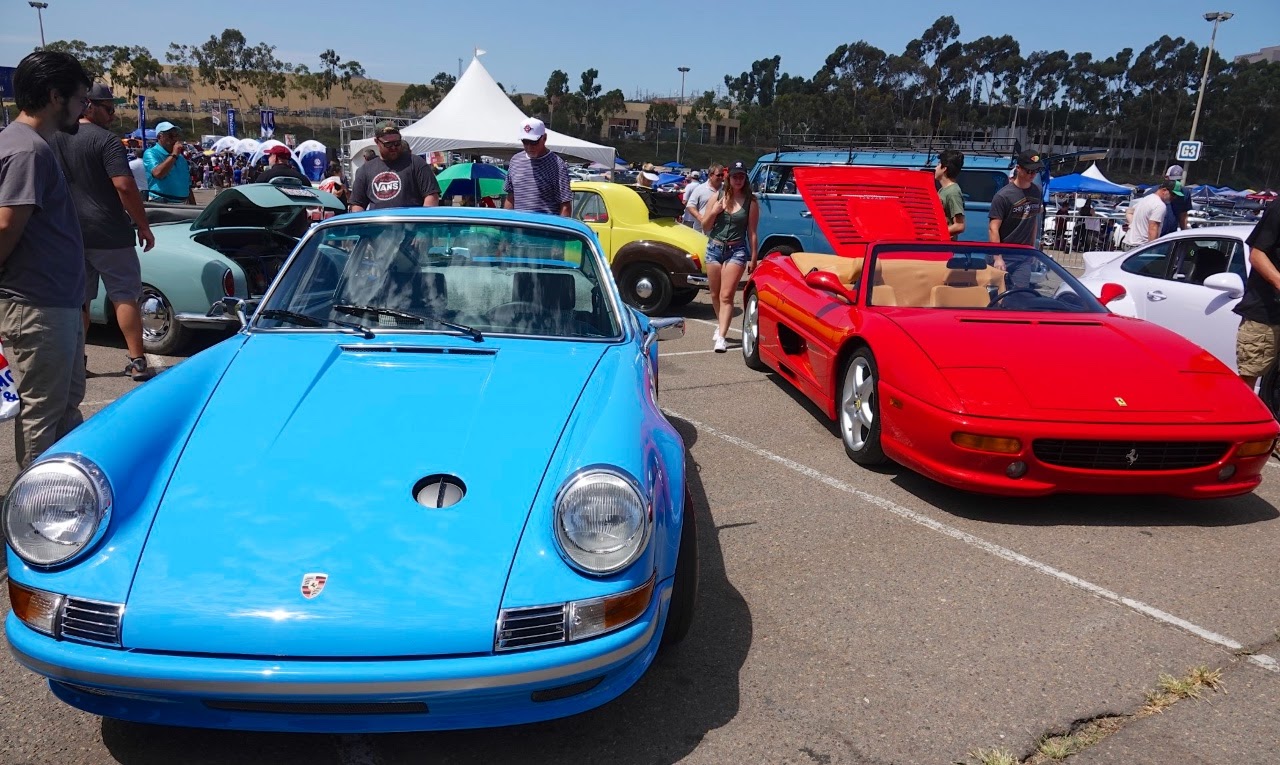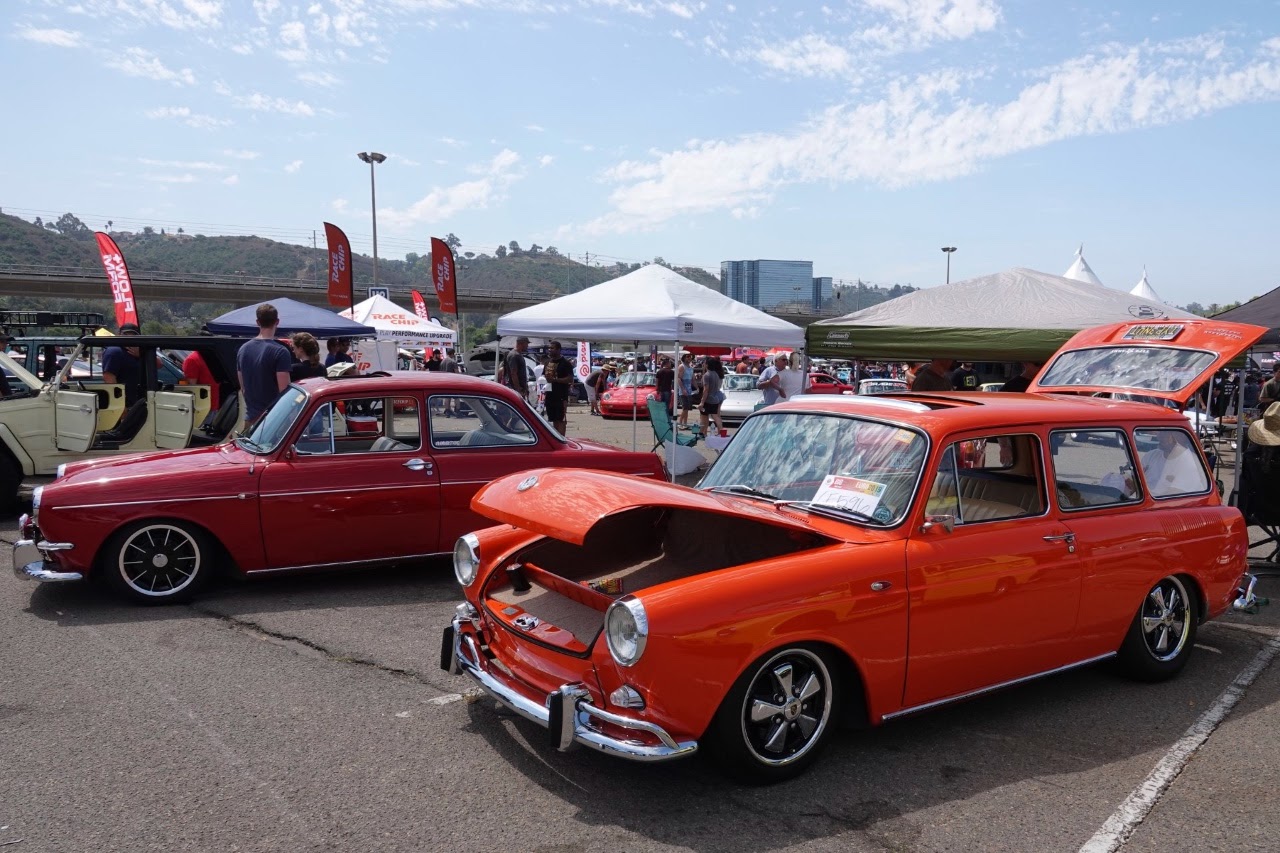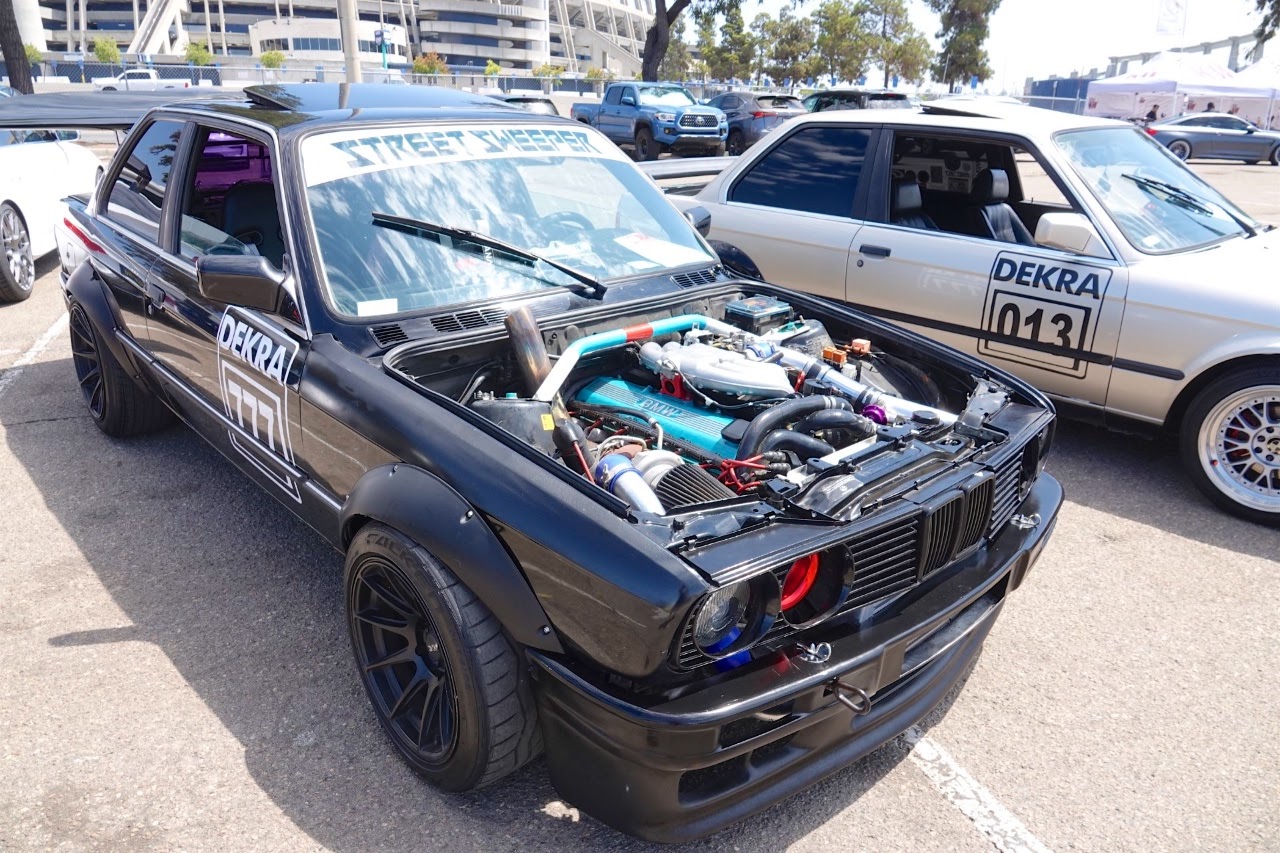 There were plenty of BMWs swathed in carbon fibre.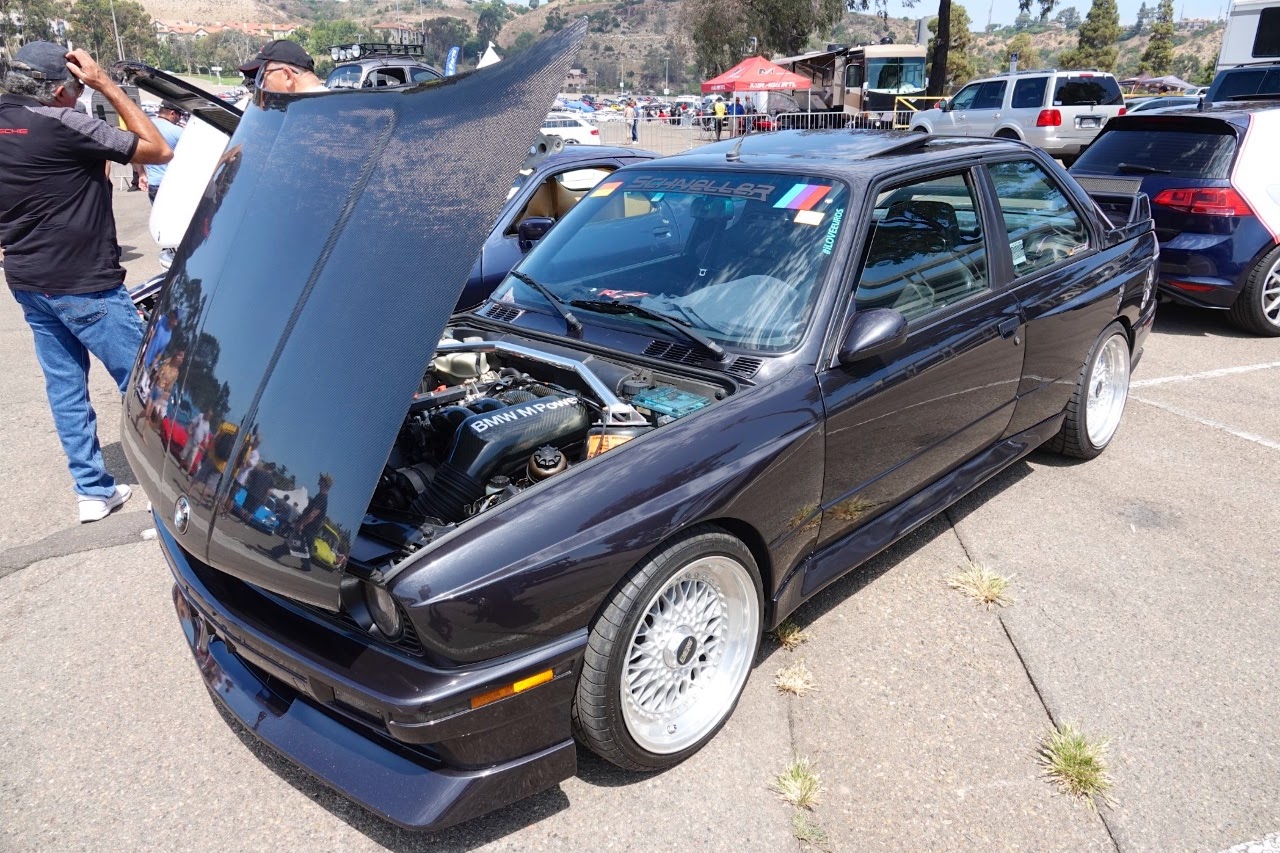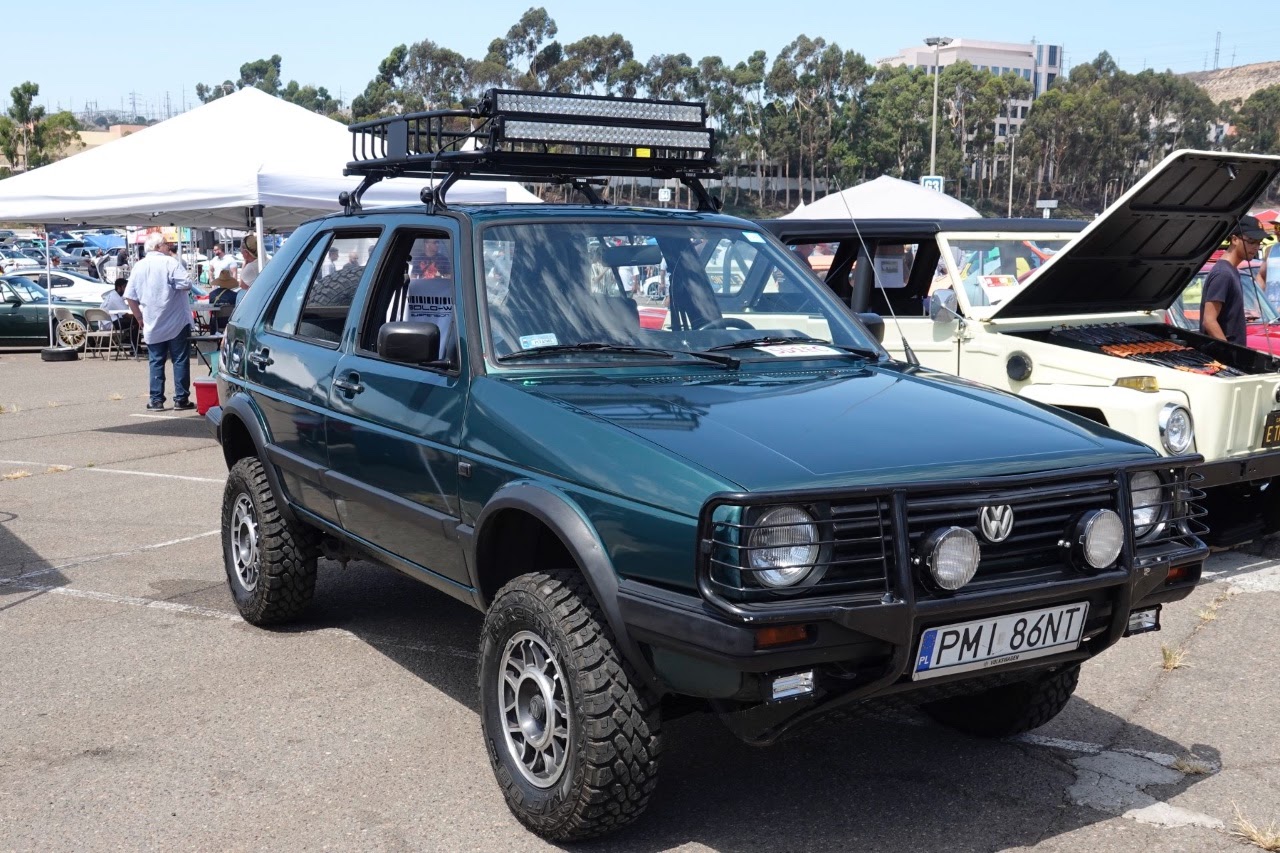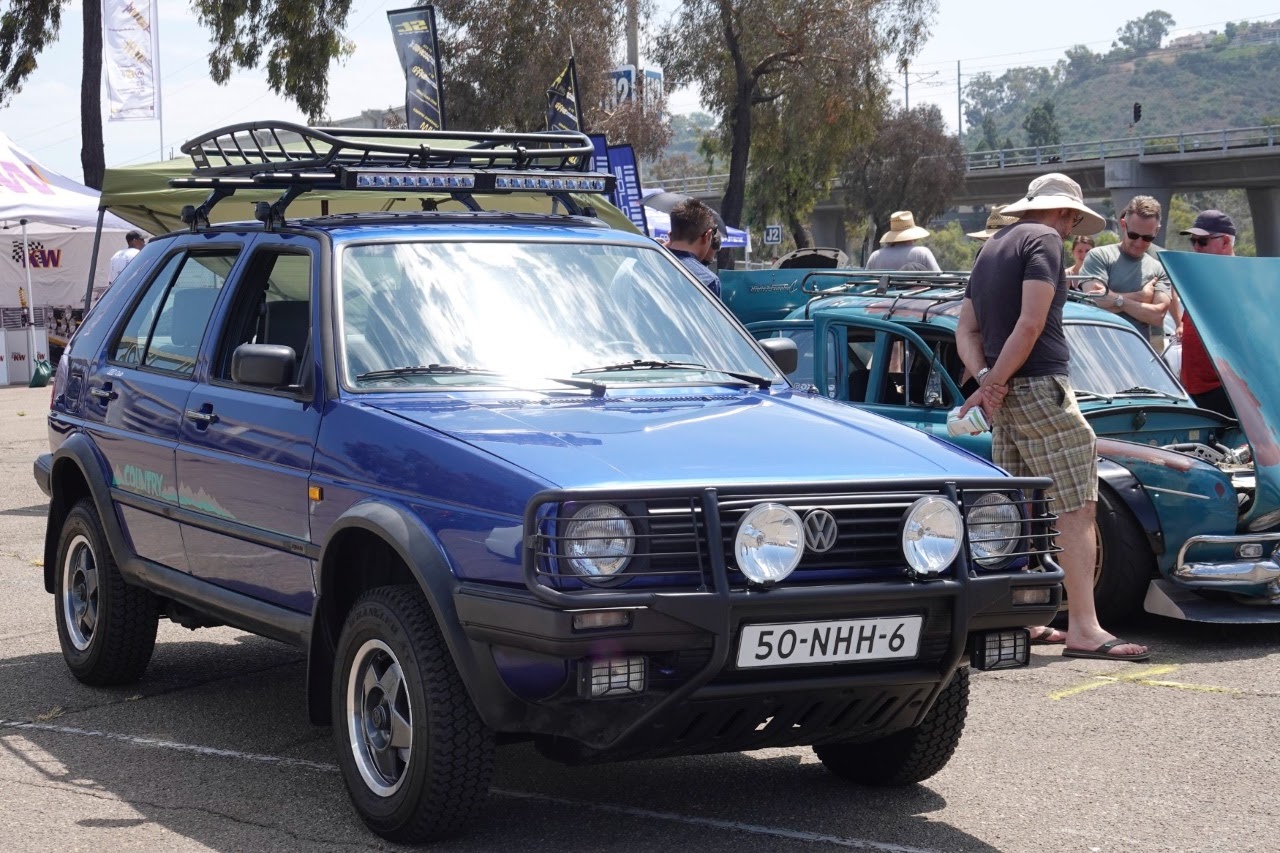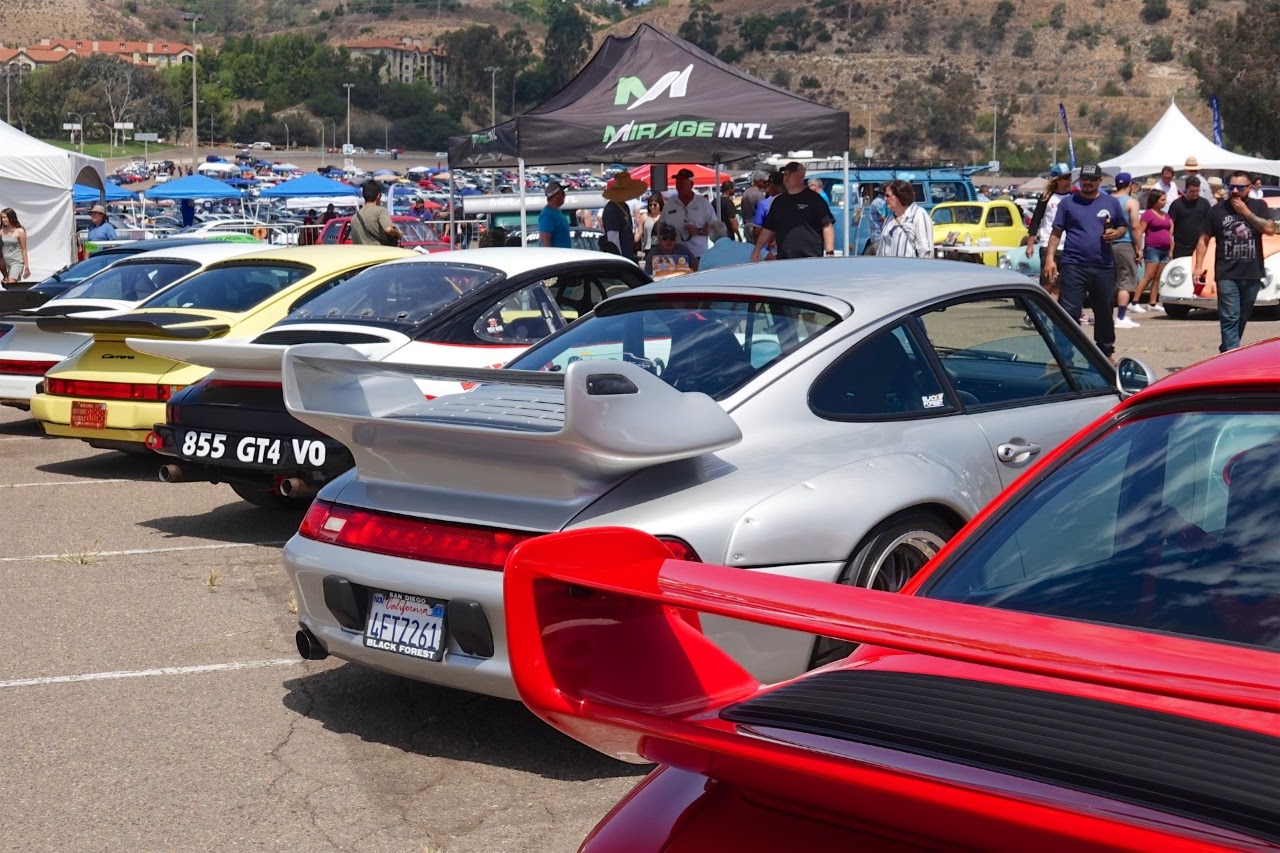 The highest Baja Bug I've ever seen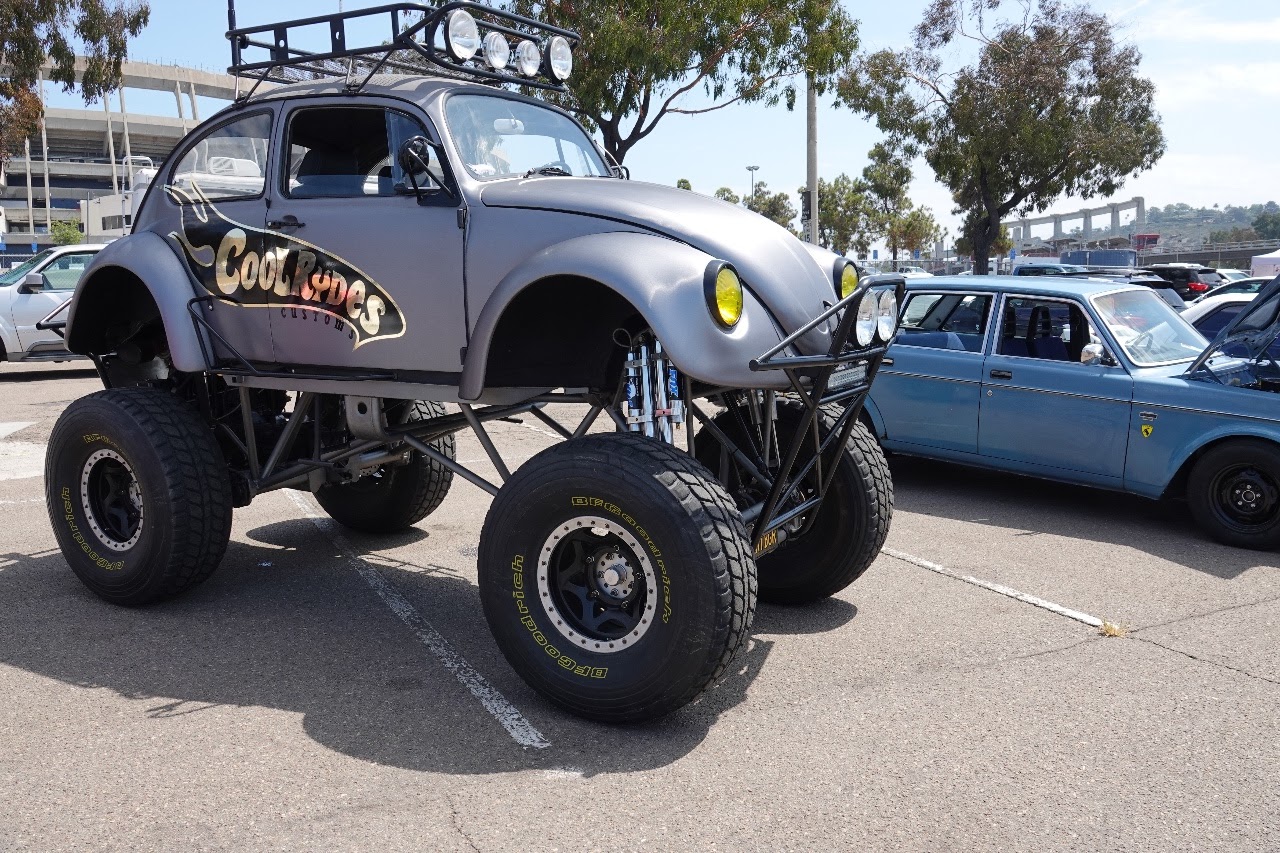 V8 Volvo sedan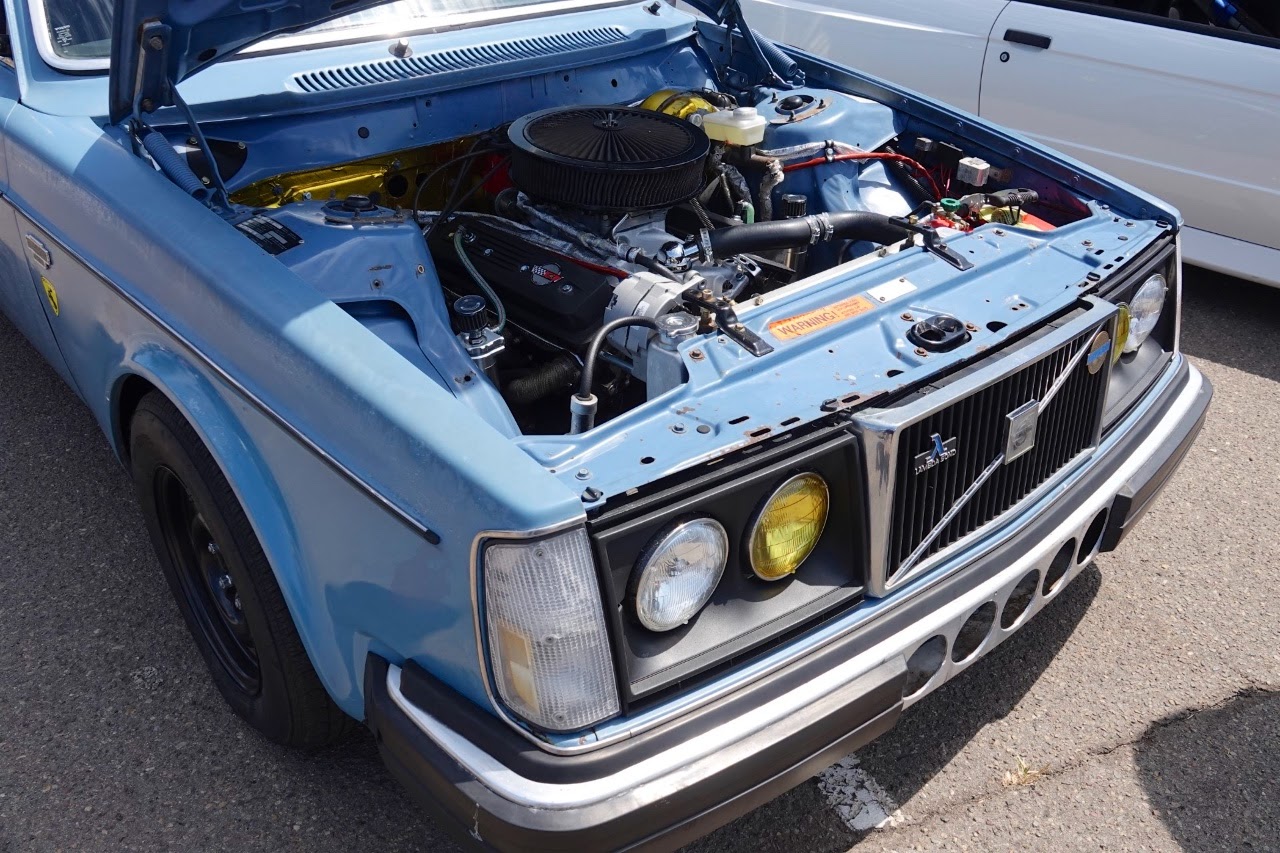 And a few more Volvos in semi-stock configurations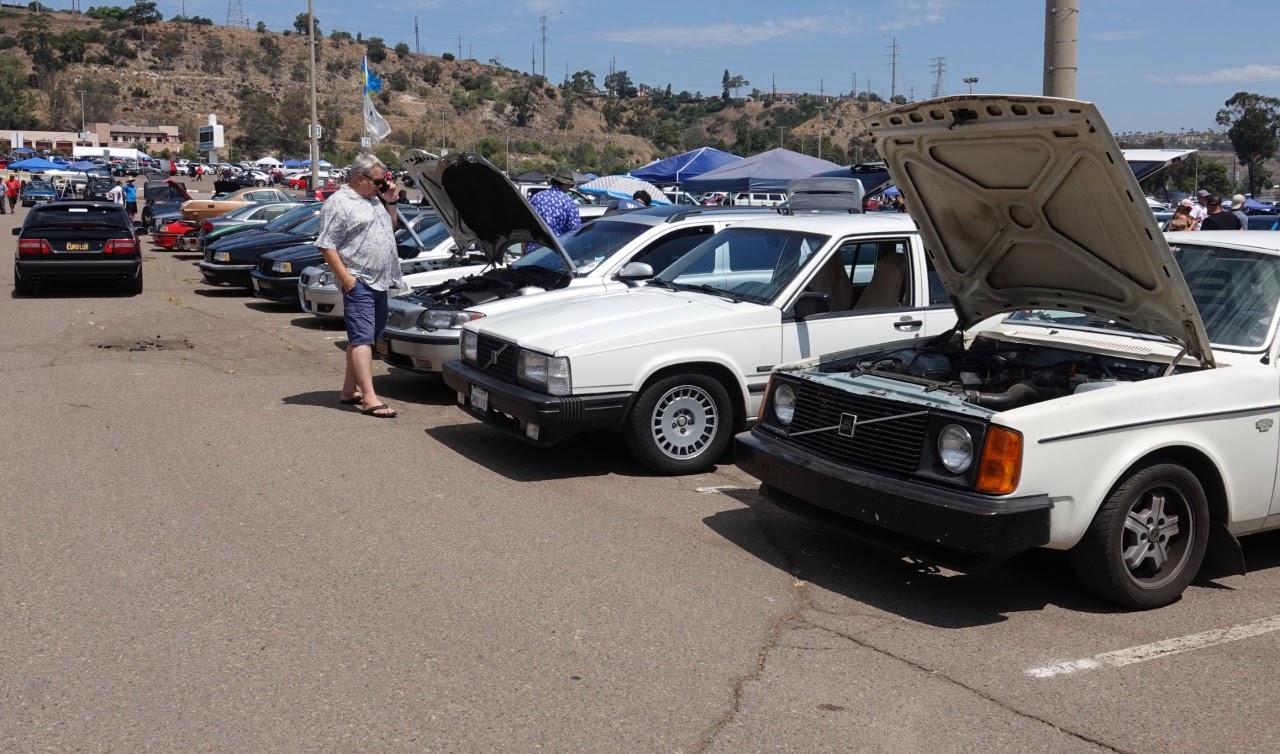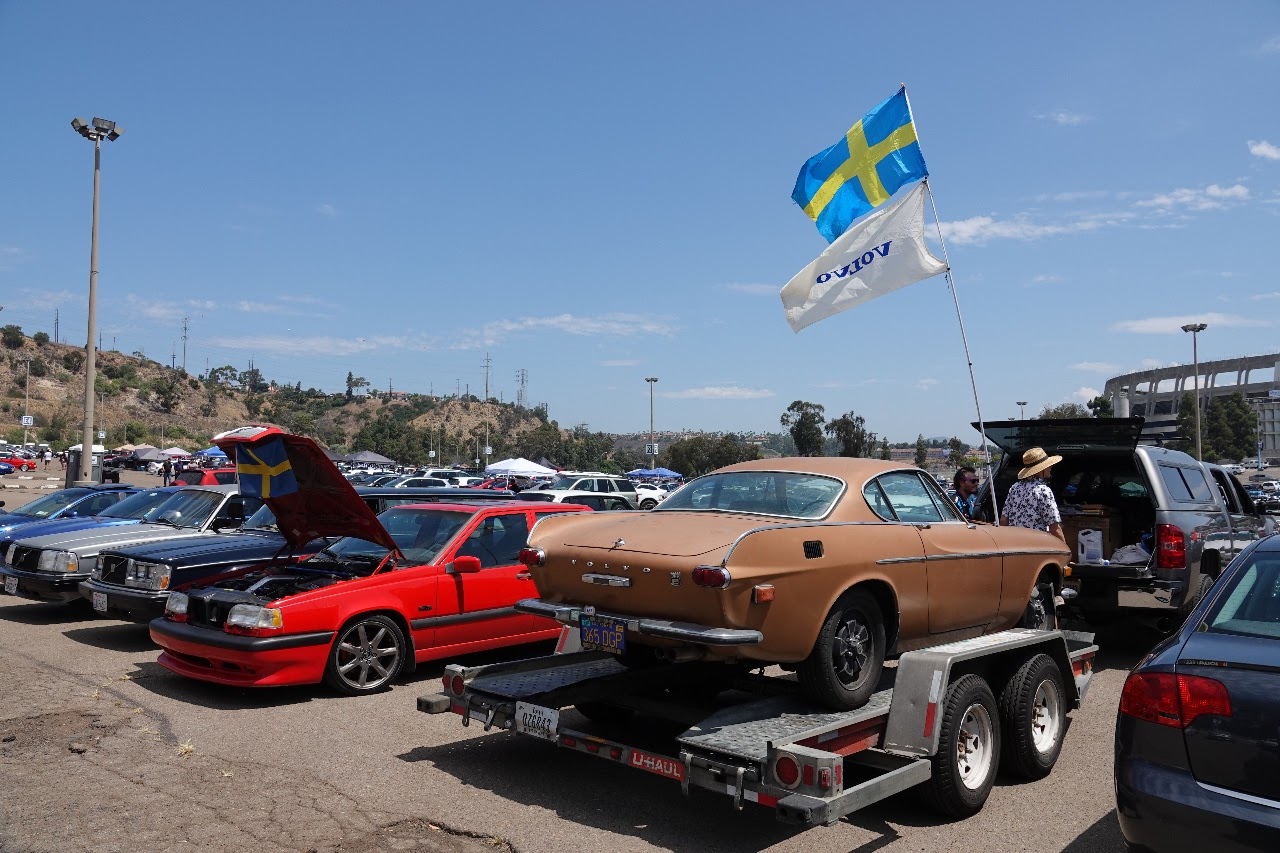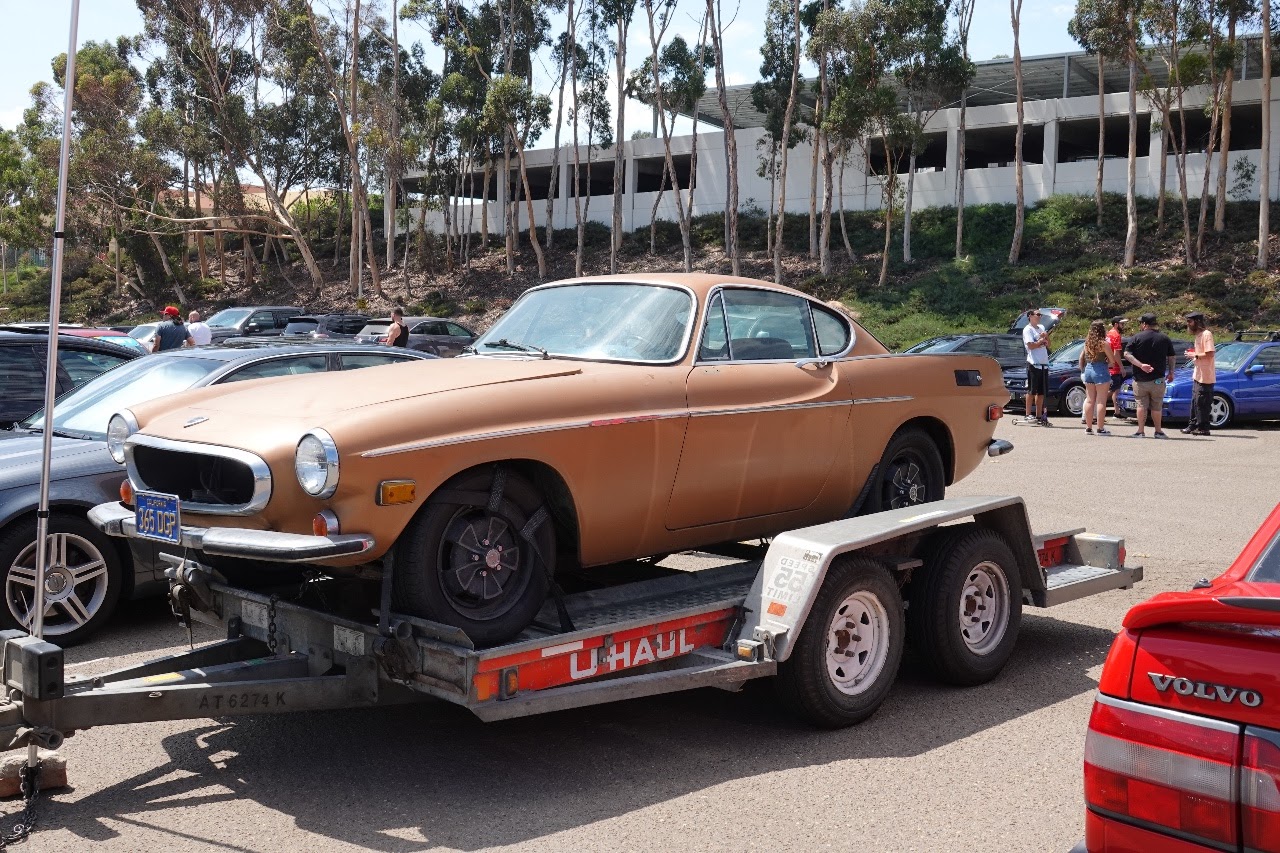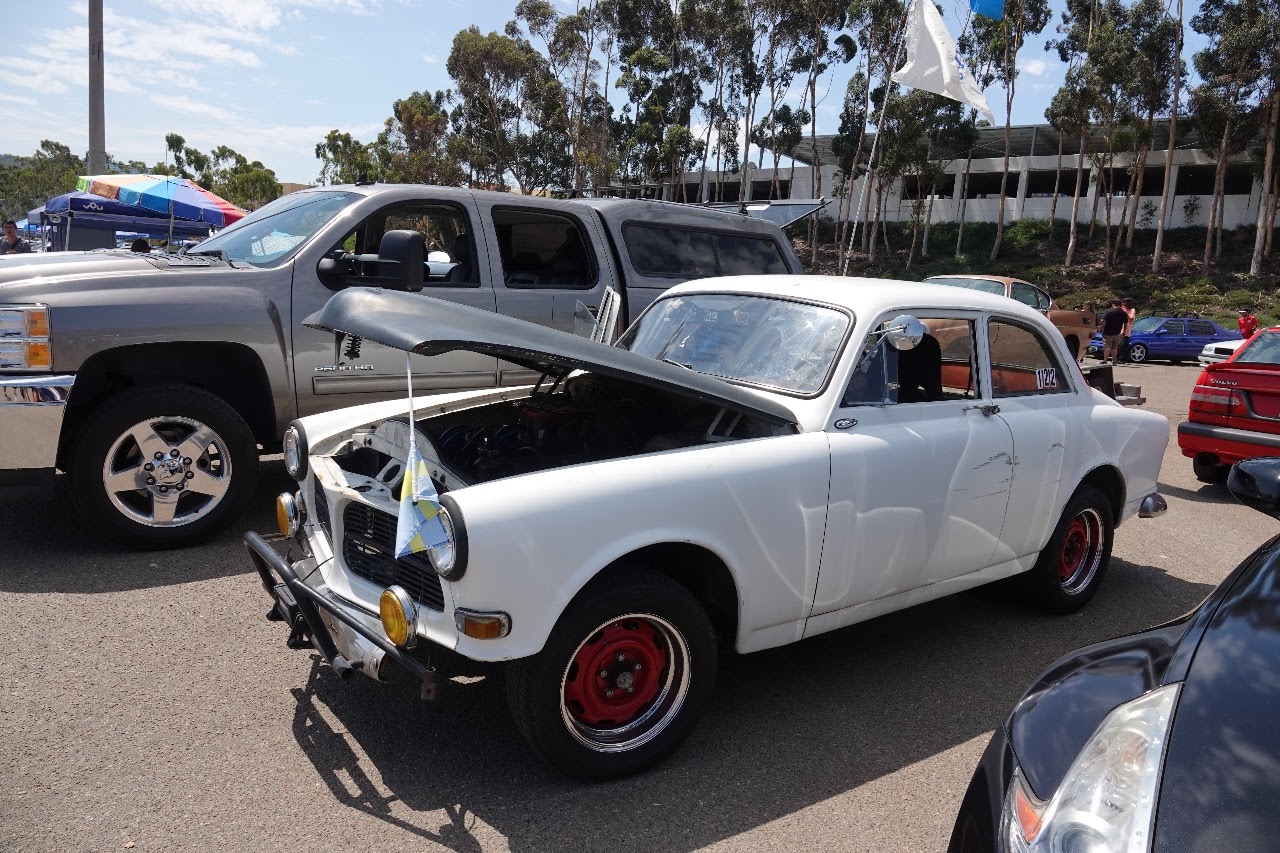 This mid-front engine Golf was the wildest modification (from a performance standpoint)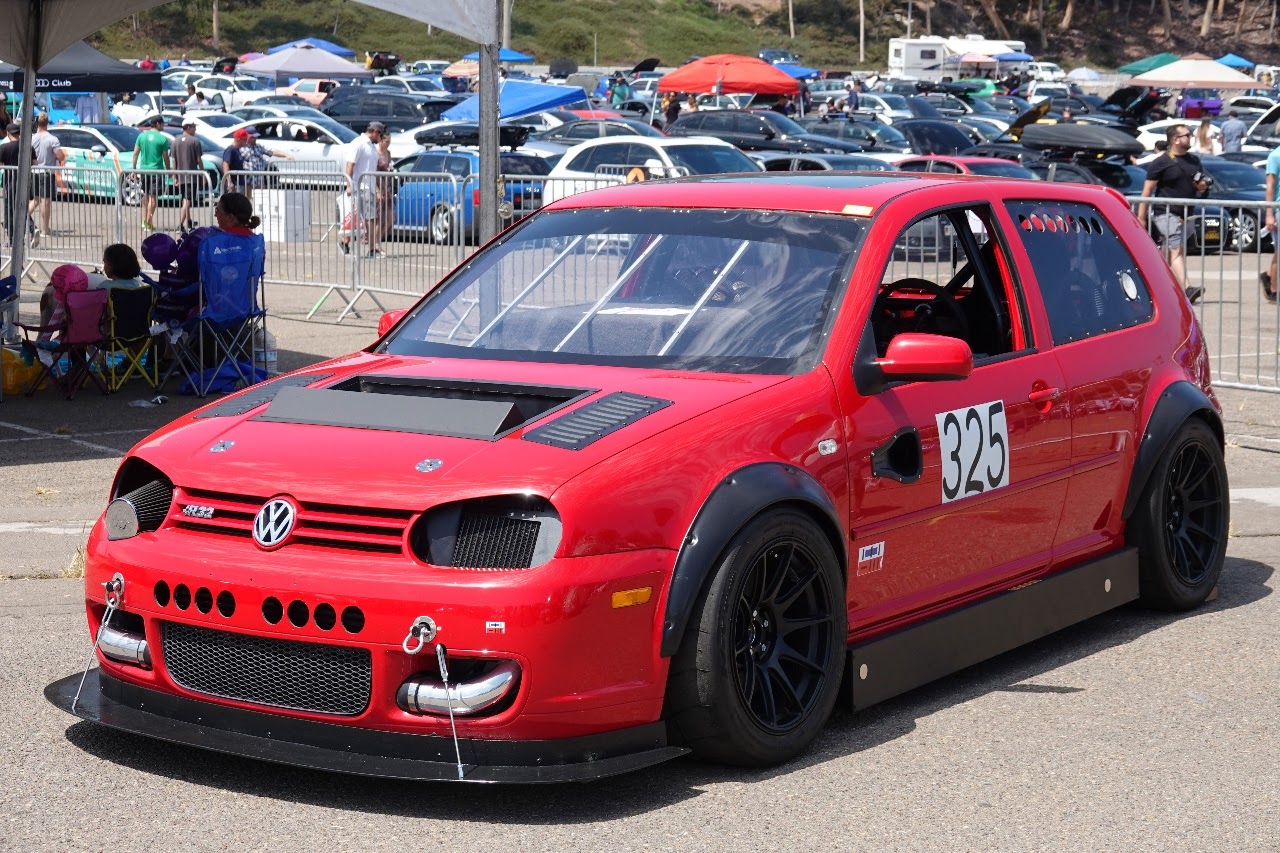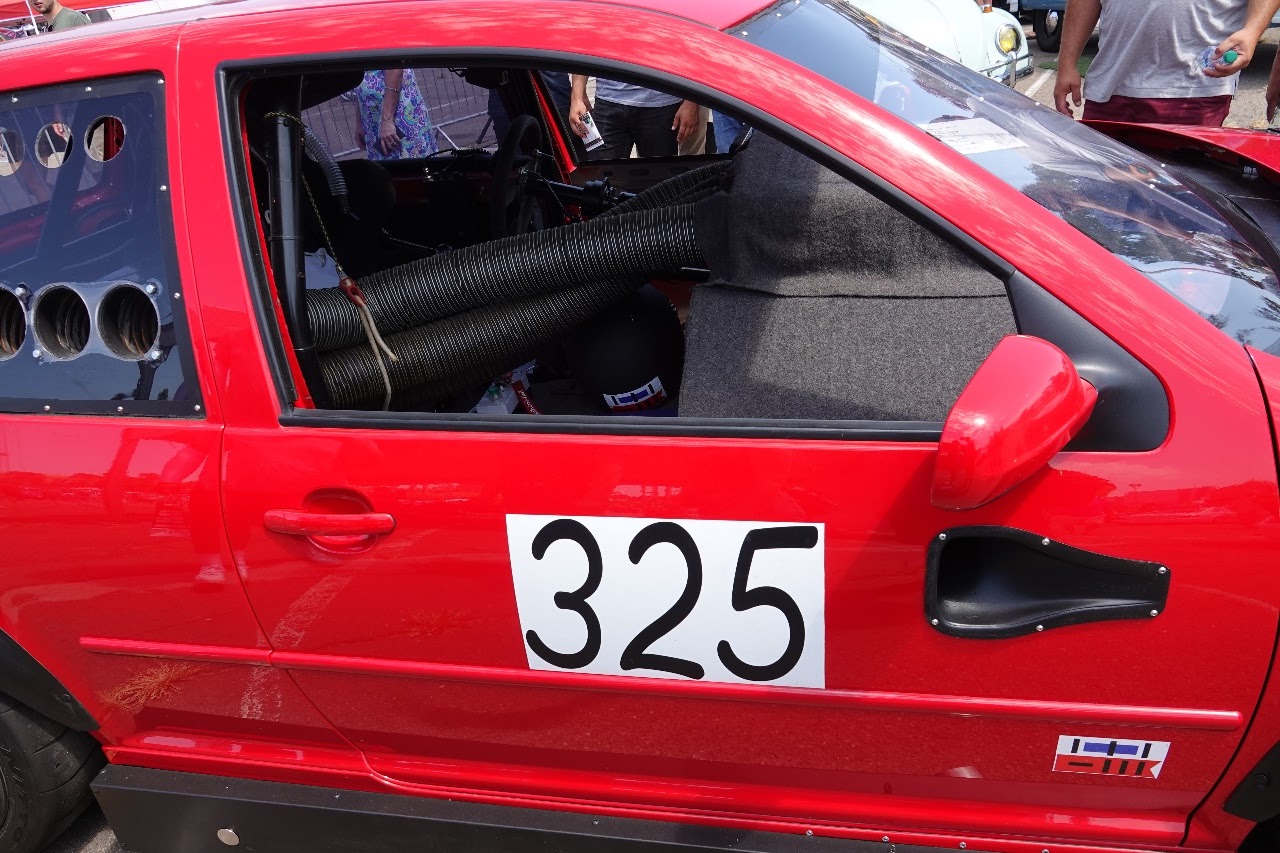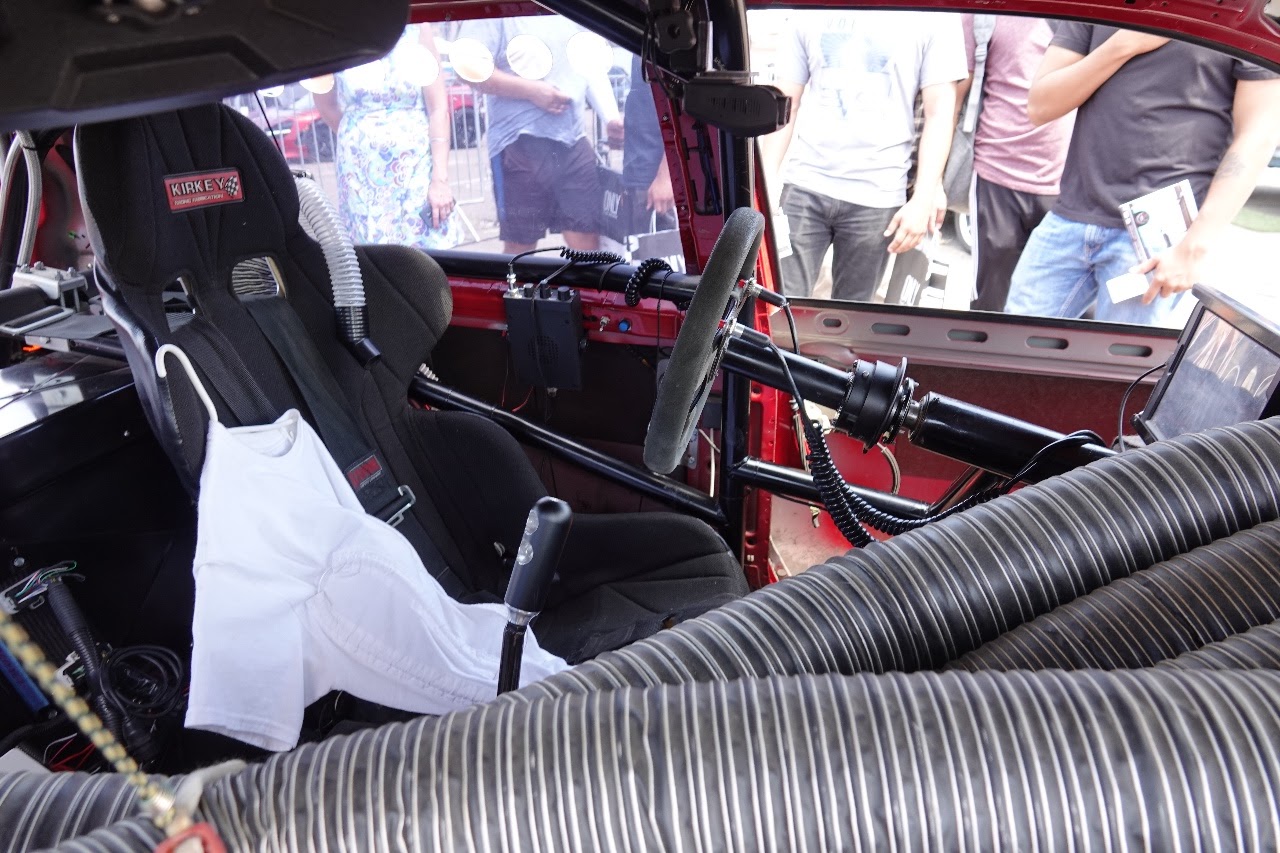 At this point I was on the verge of getting sun burnt, so I let my eyes lead me around the parking lot, looking only for bright colors. It was an easy choice of strategy ... walk downhill toward my car via all the brightly-painted ones. Then drive uphill to the high point for an overhead shot of the whole scene.
Let's go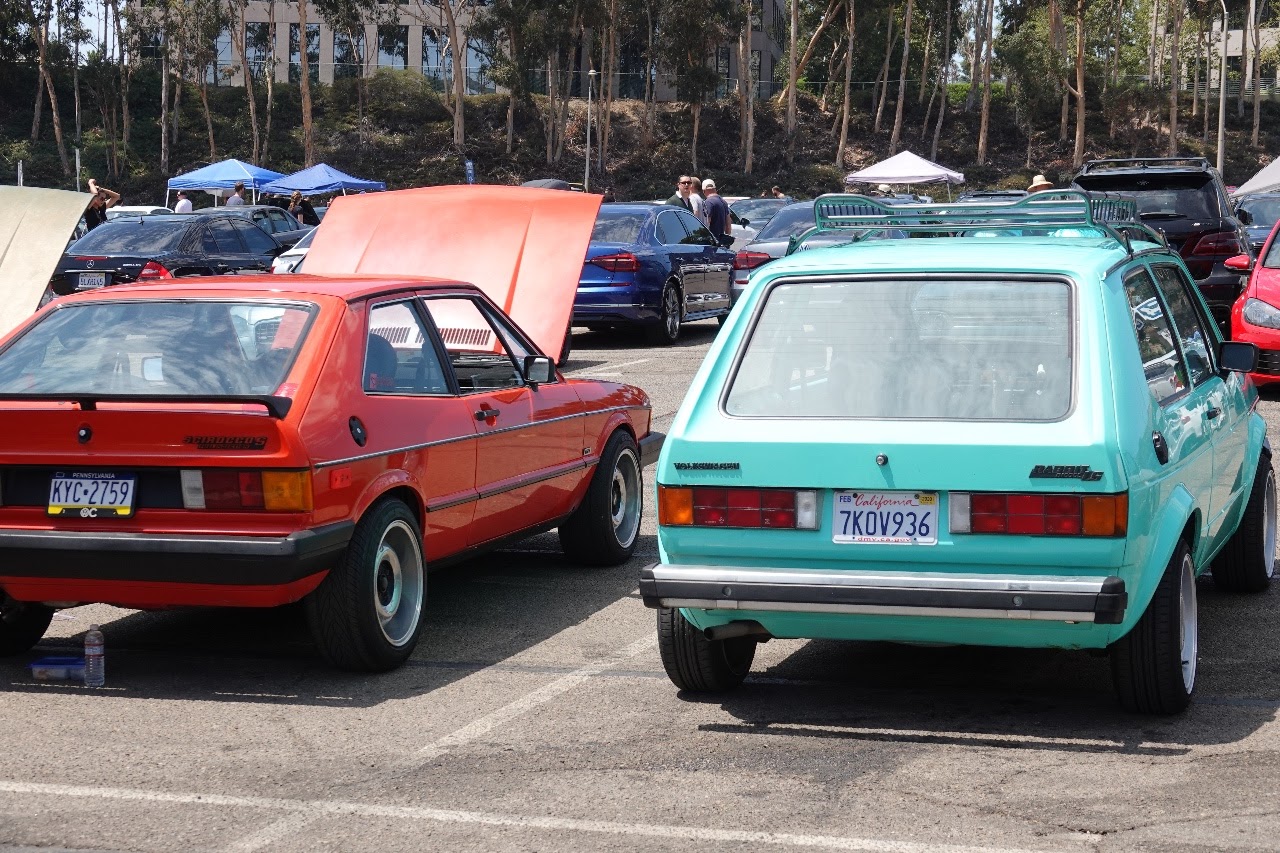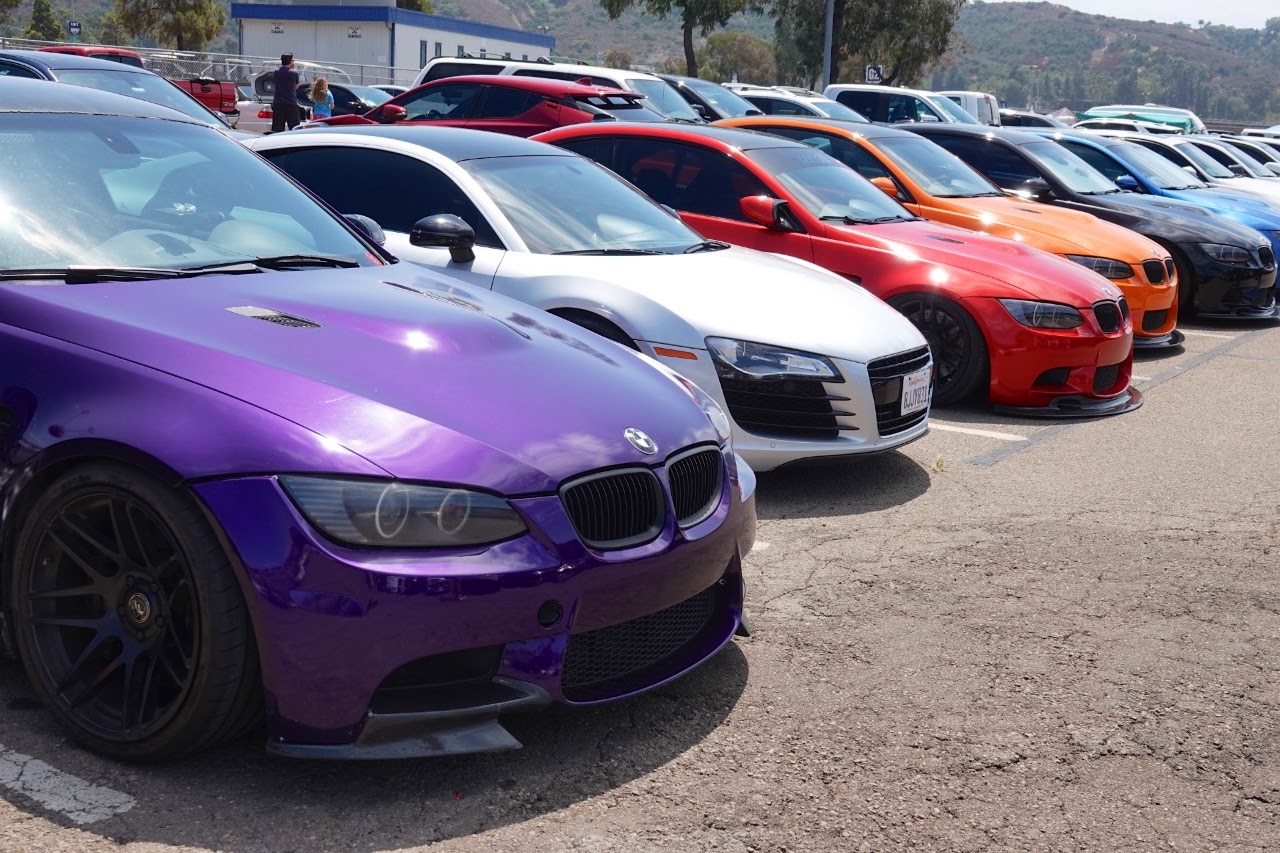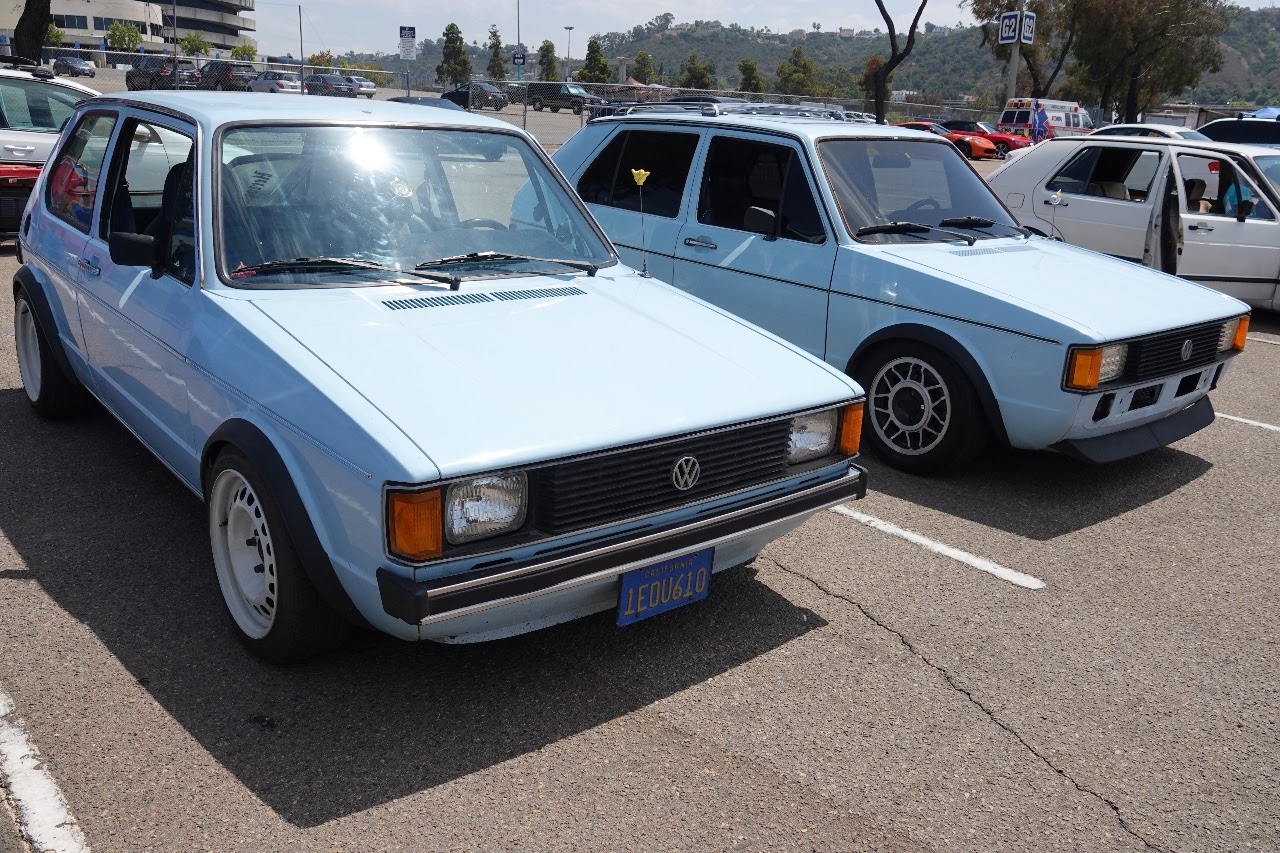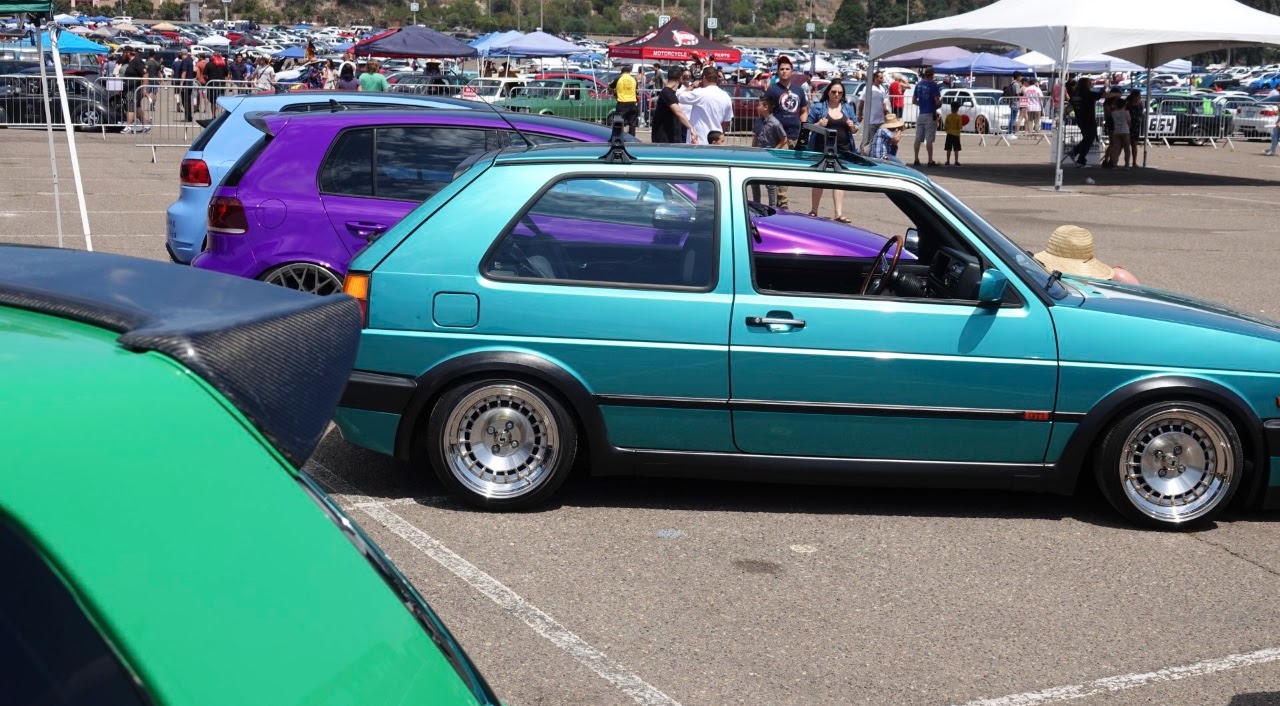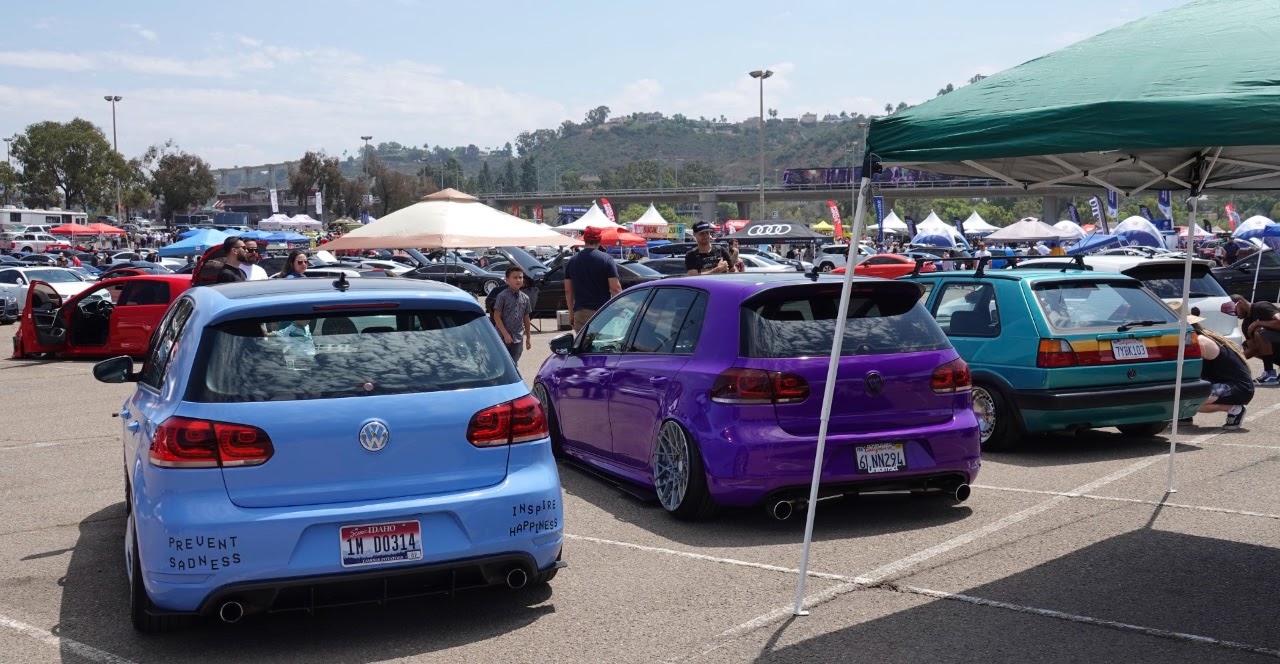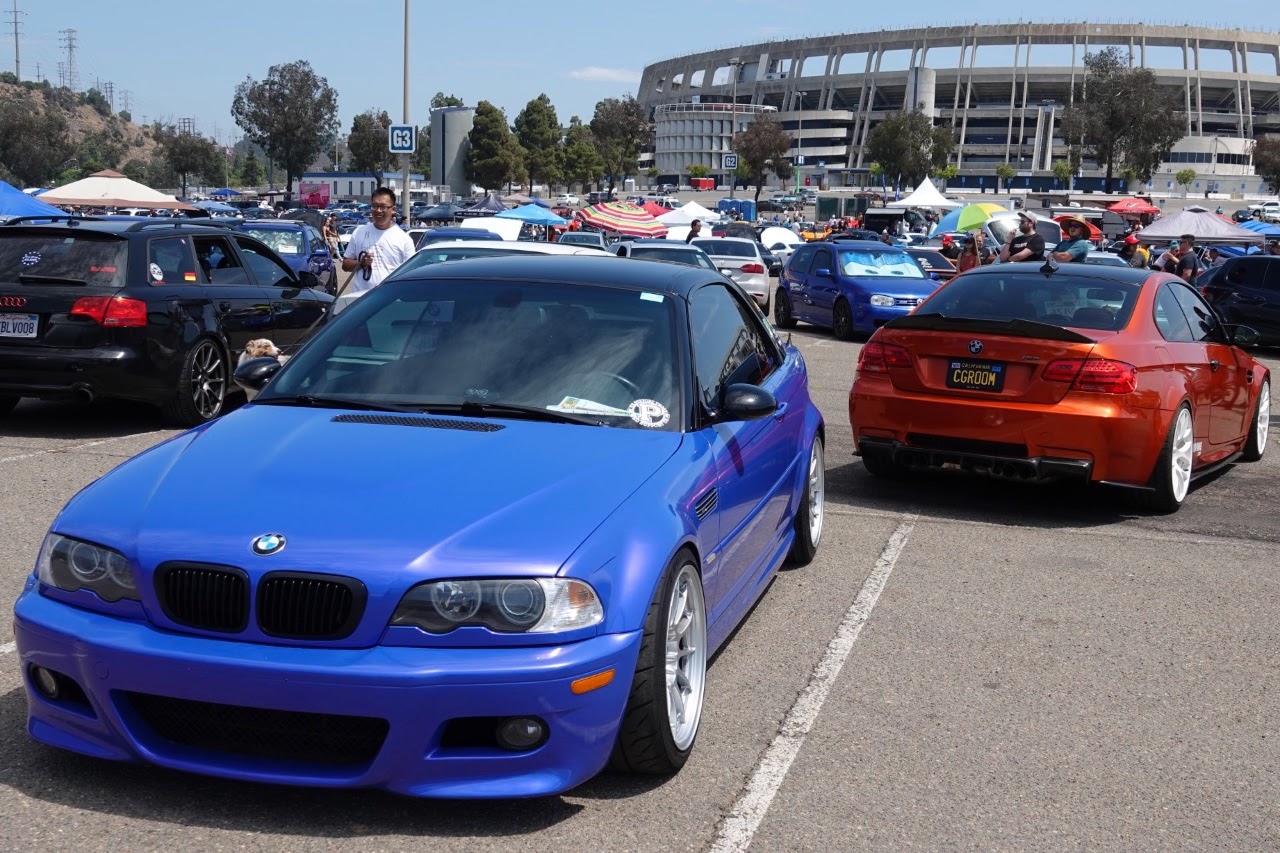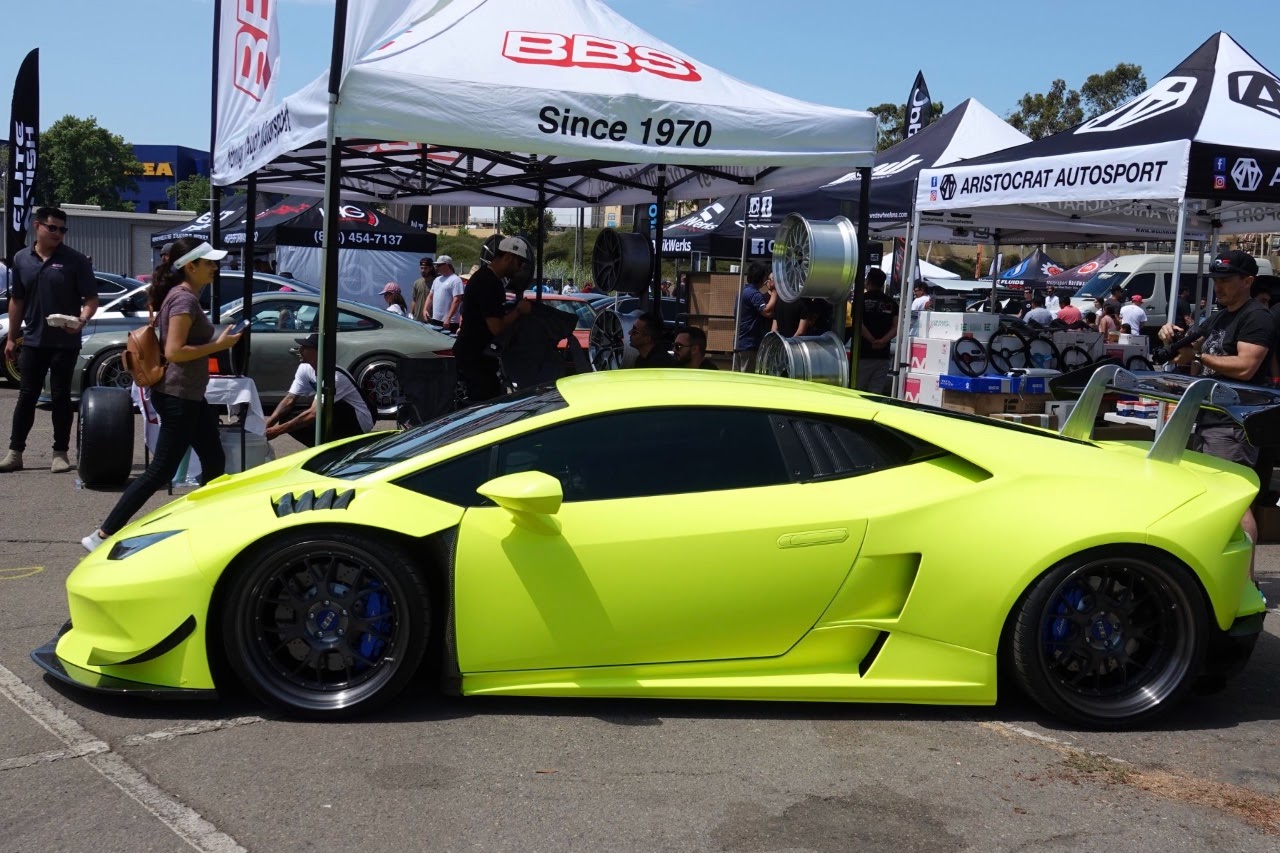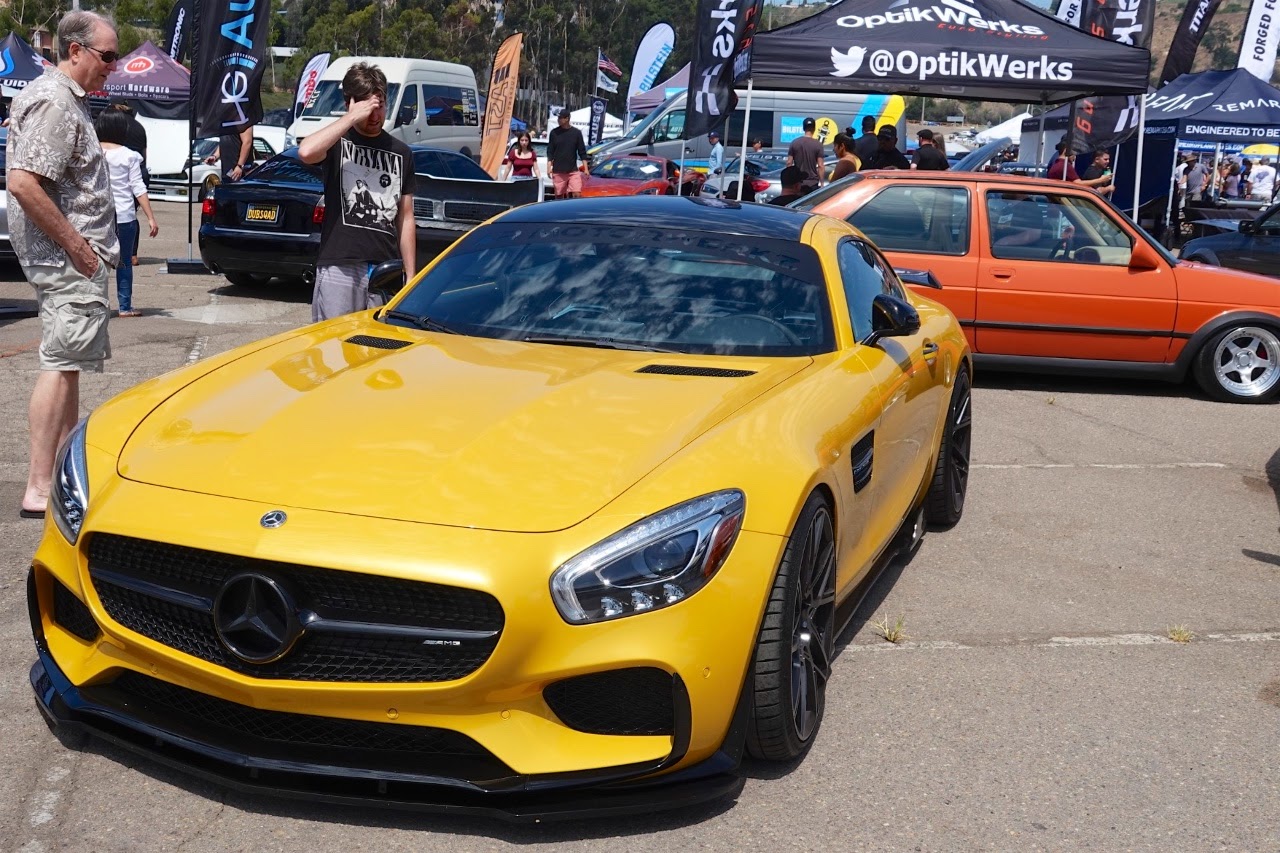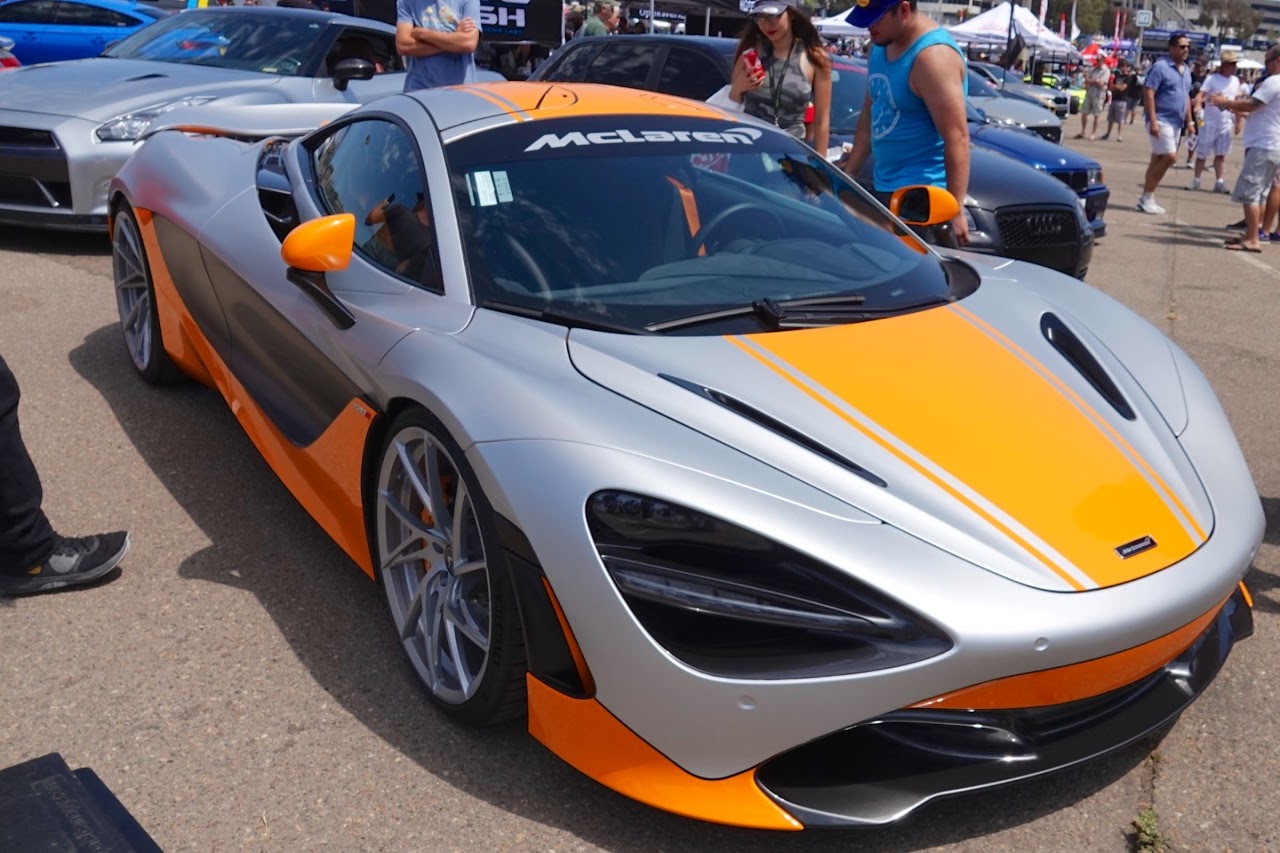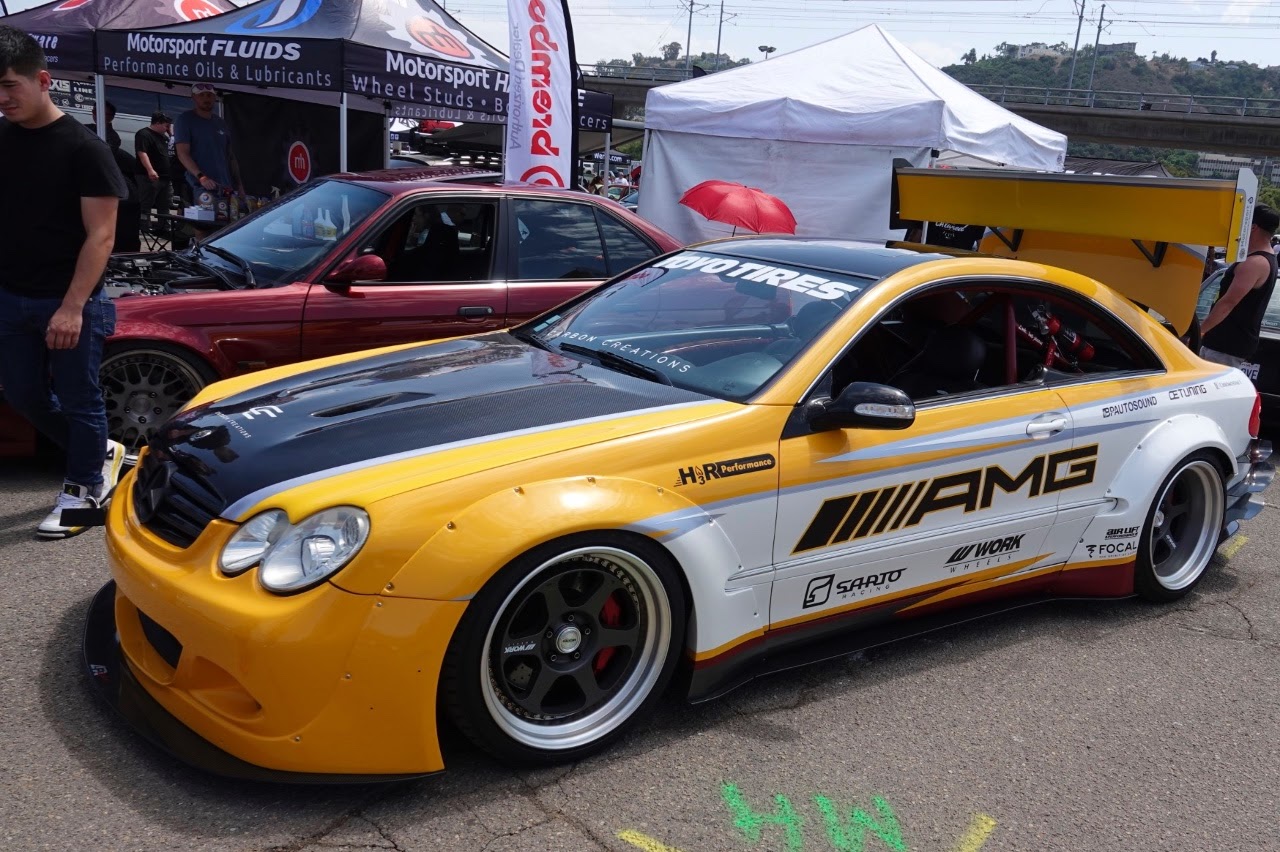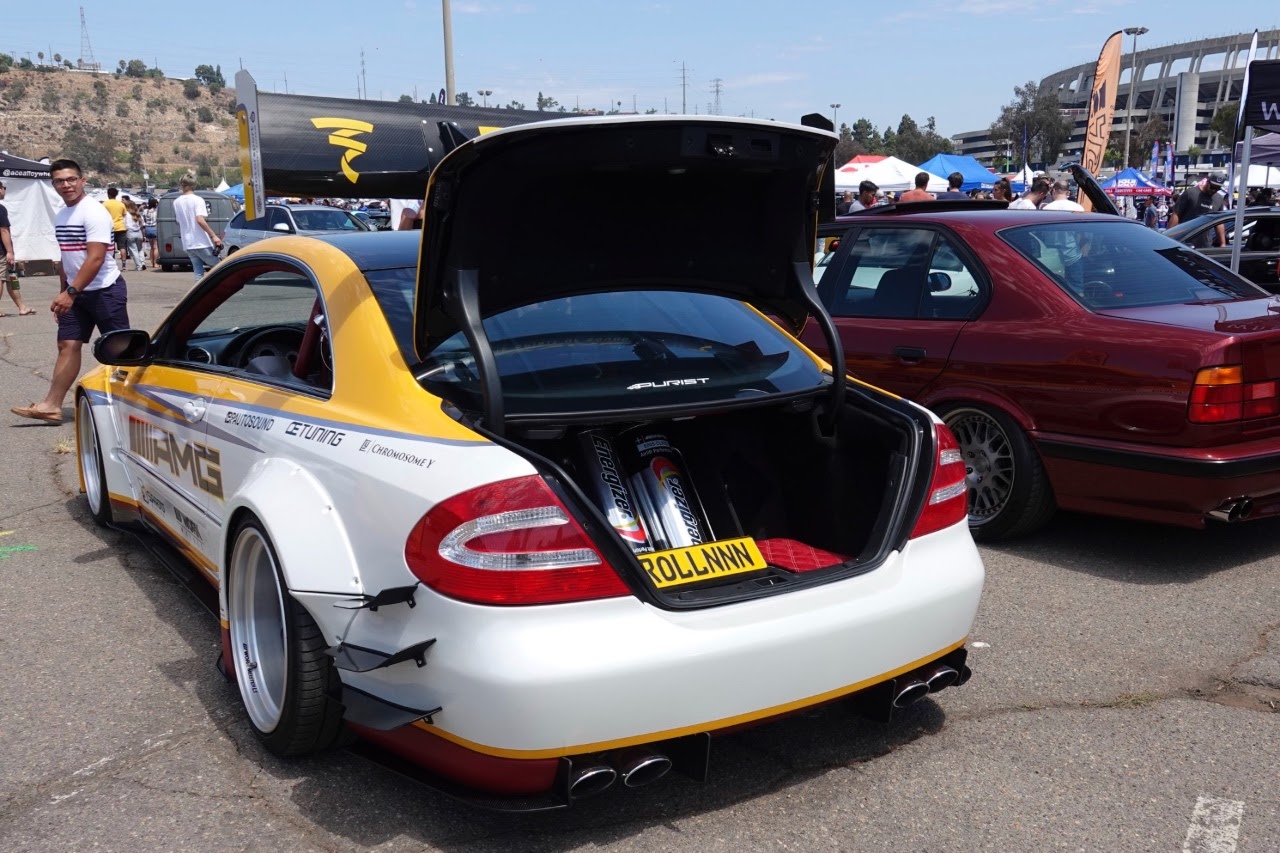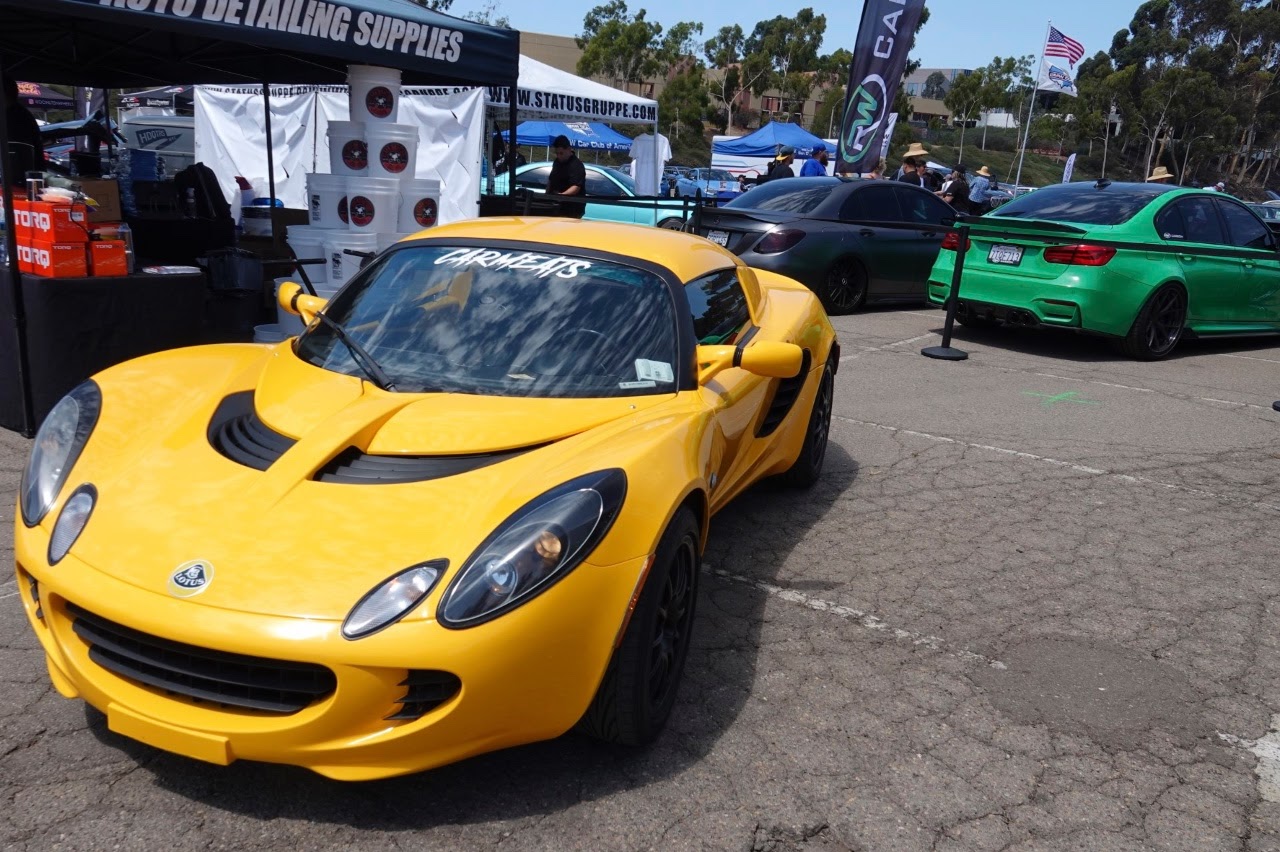 A car with no color but I confess I have never seen an Aston Martin Lowrider before.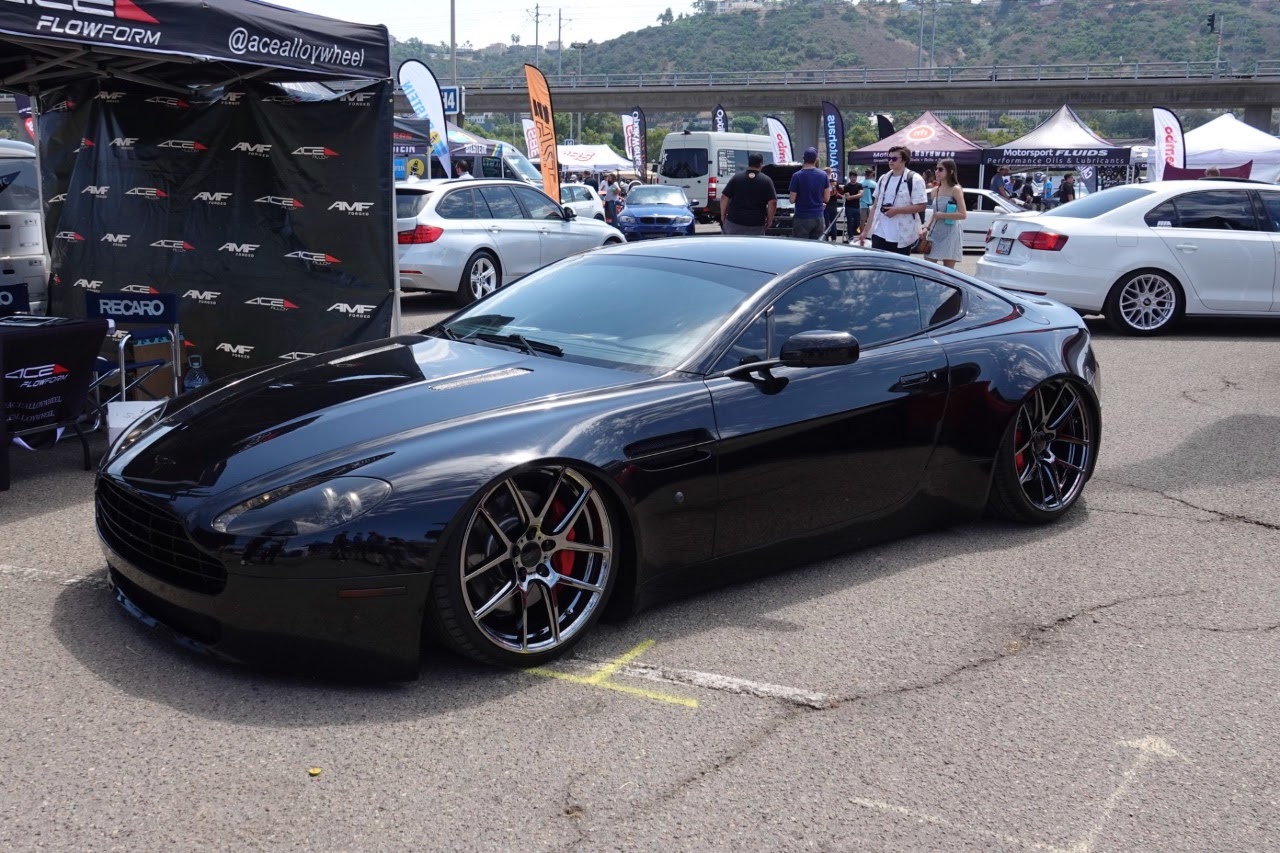 I shudder to think of the cost...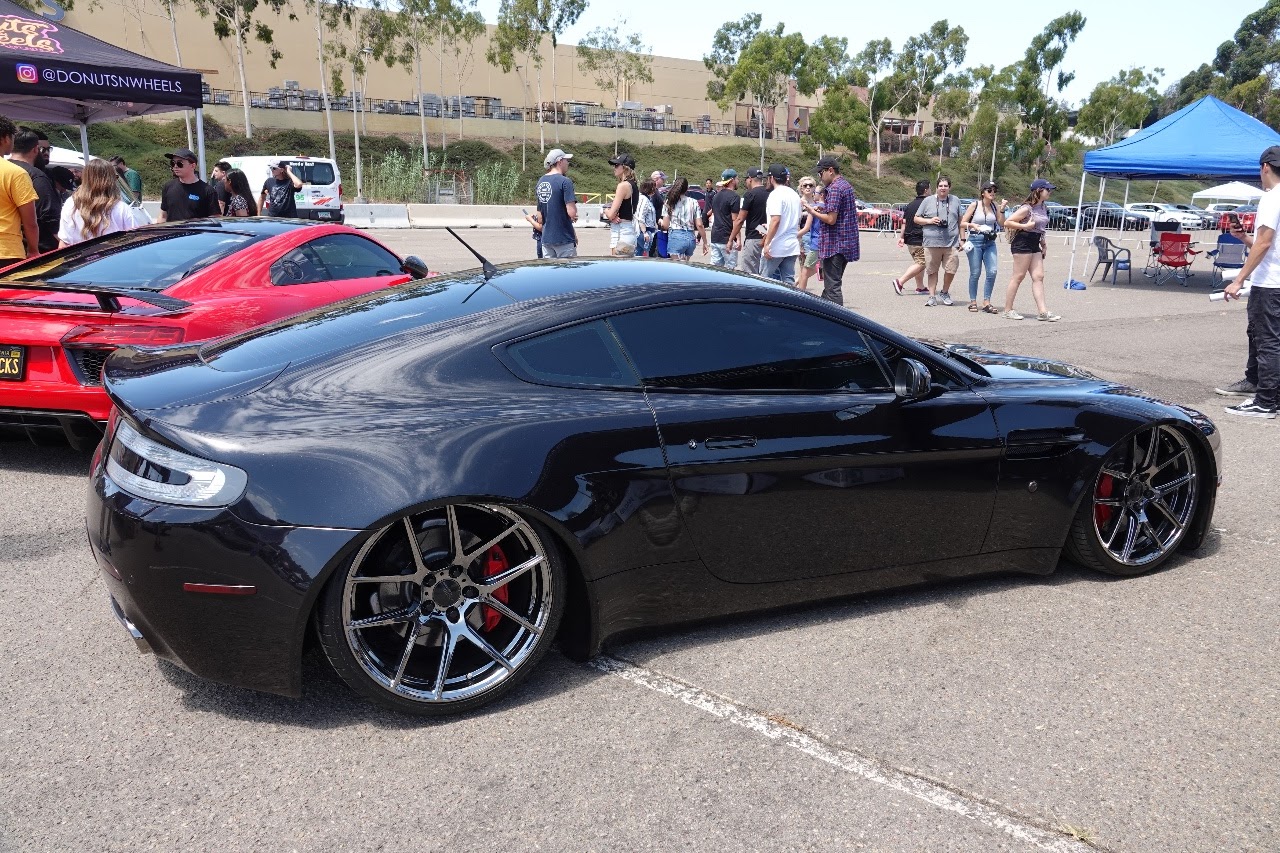 This Porsche was almost brand new.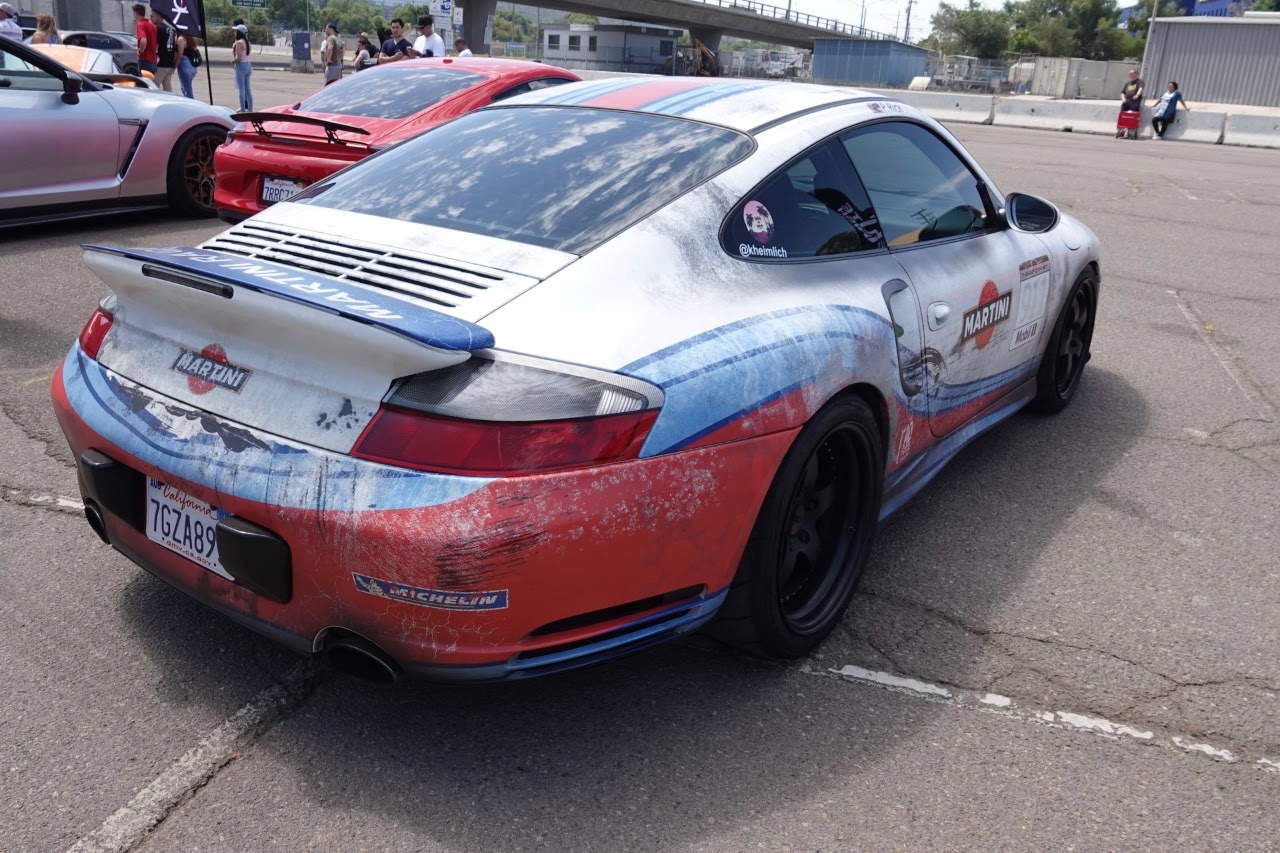 The paint was smooth as a baby's bottom - this is a faux race car air-brush paint job. No dings, dents, dust or rust - it's just for show.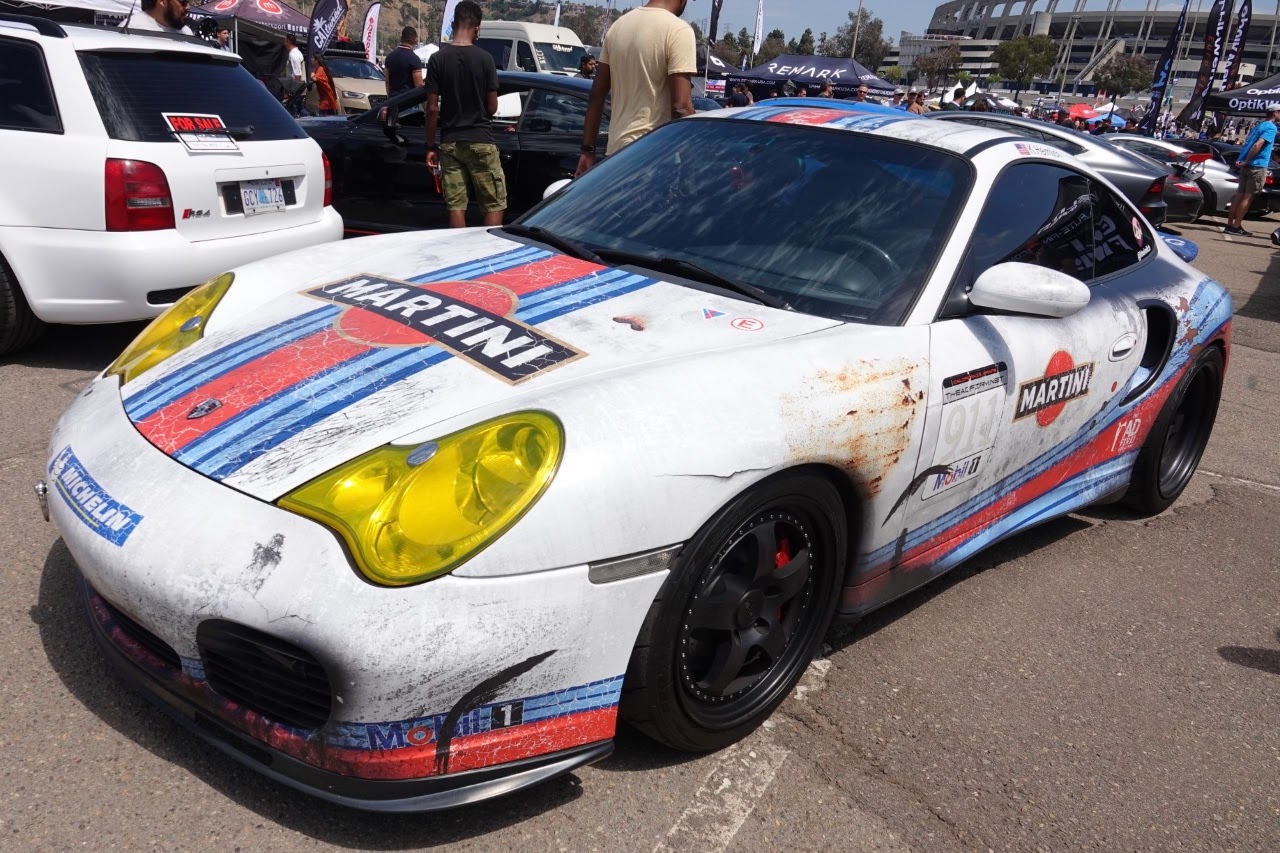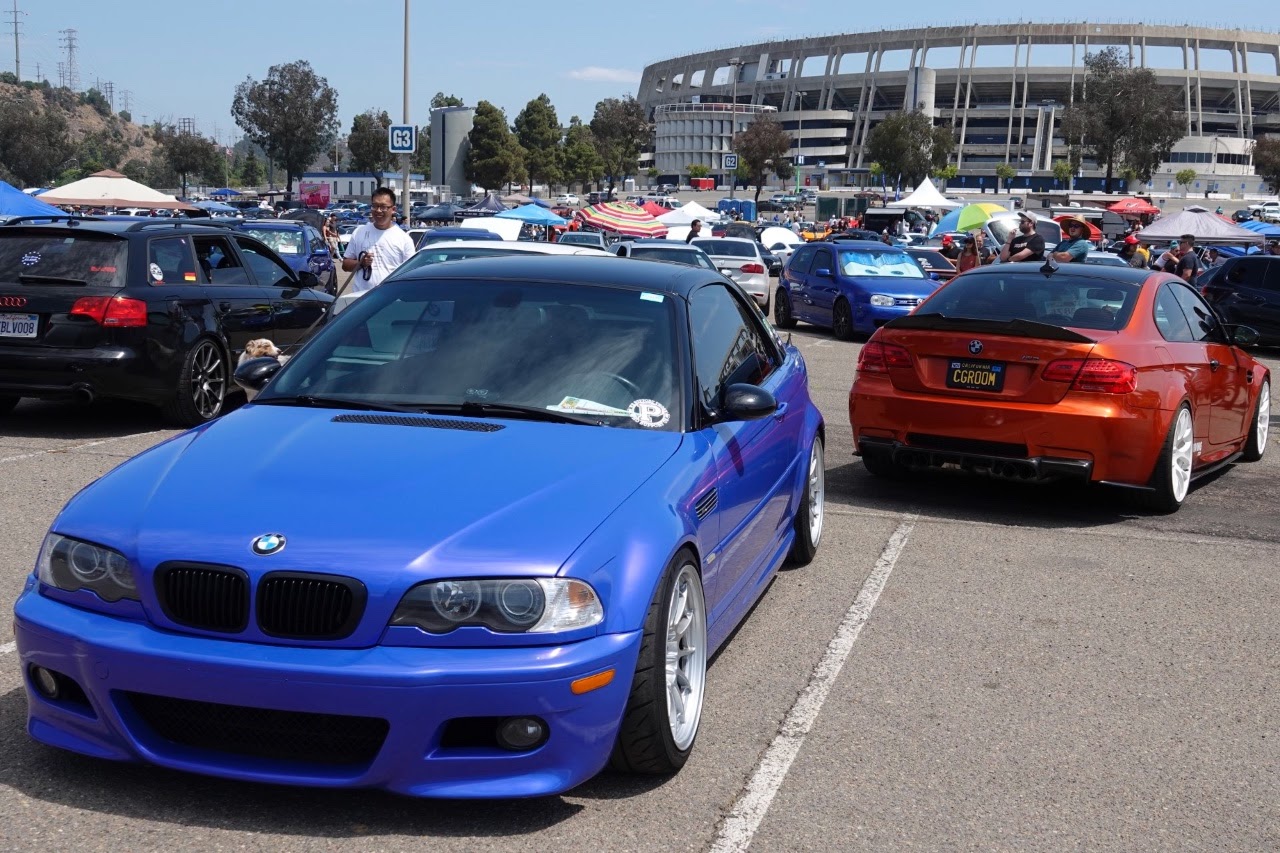 This Mercedes looked impressive.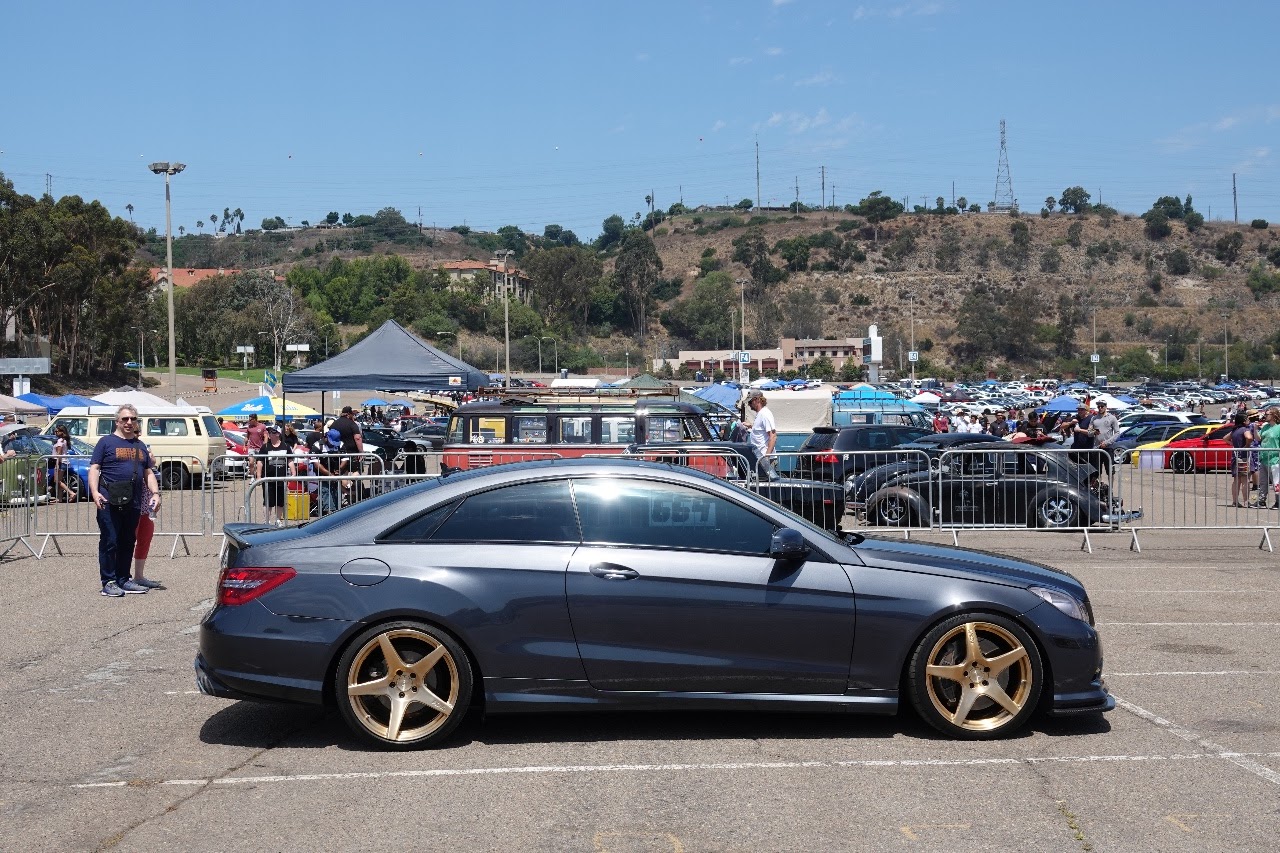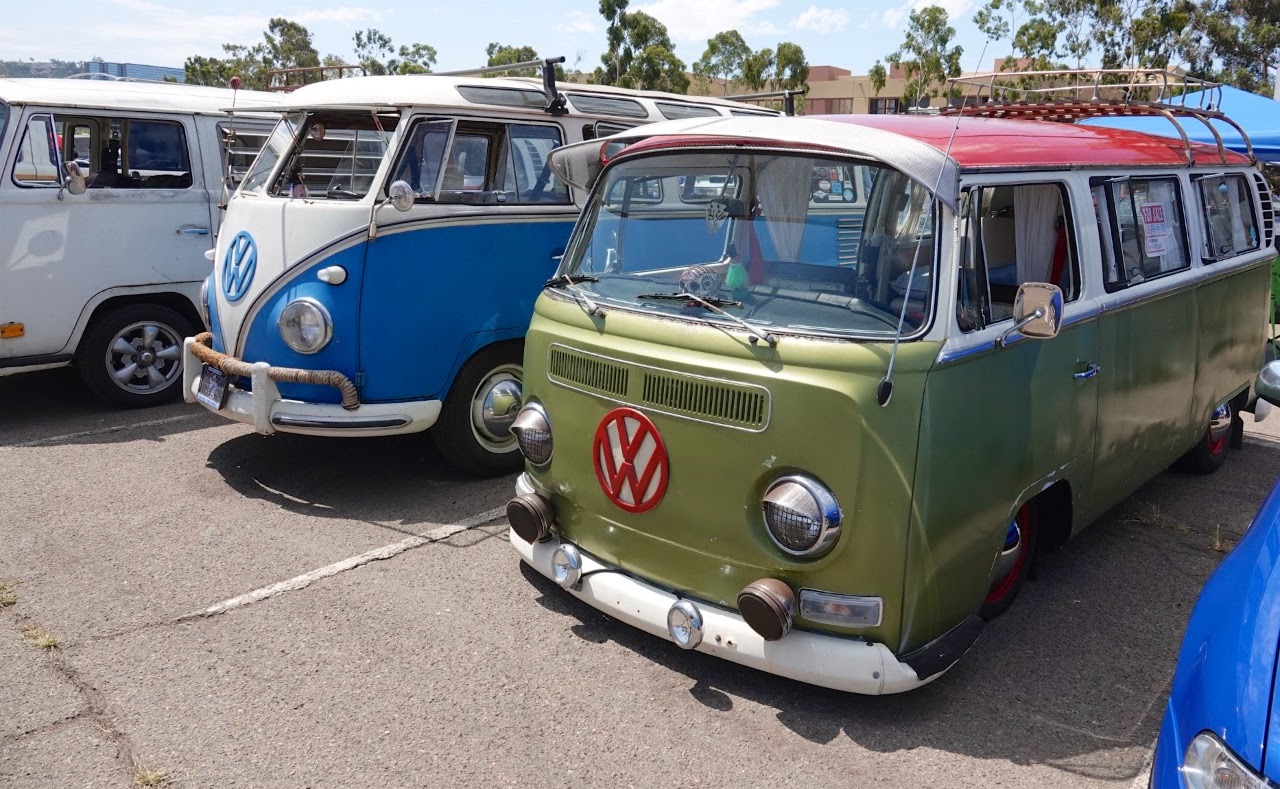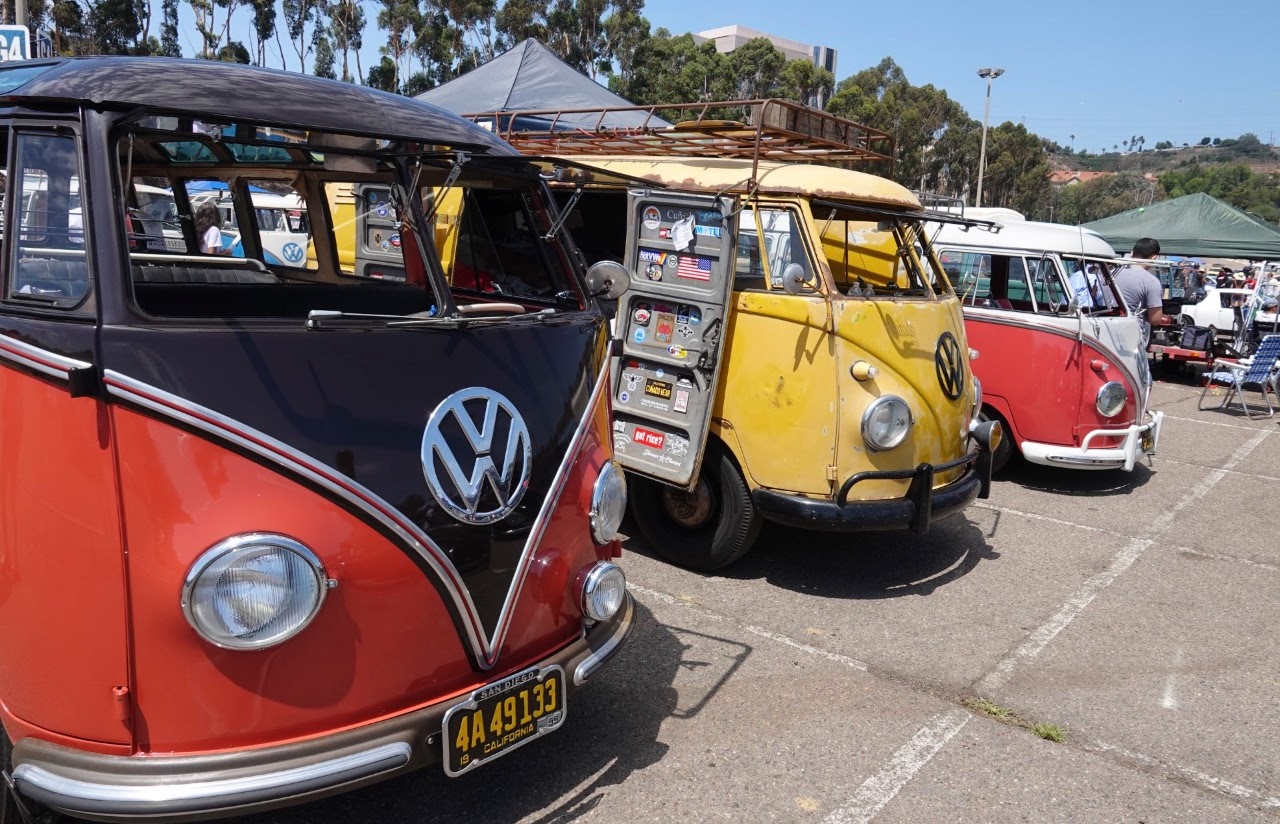 The only Alfa of the day.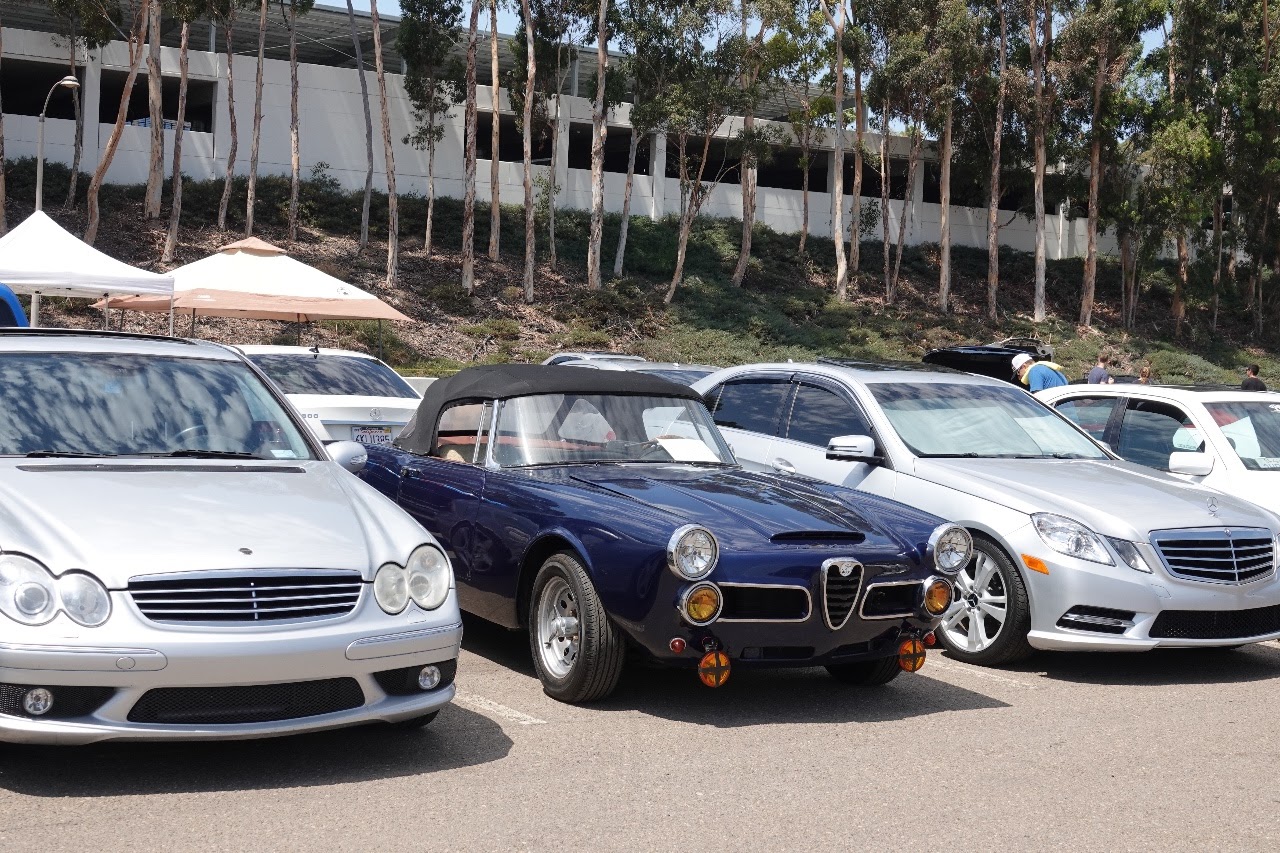 Now very rare, the "Buick" Open GT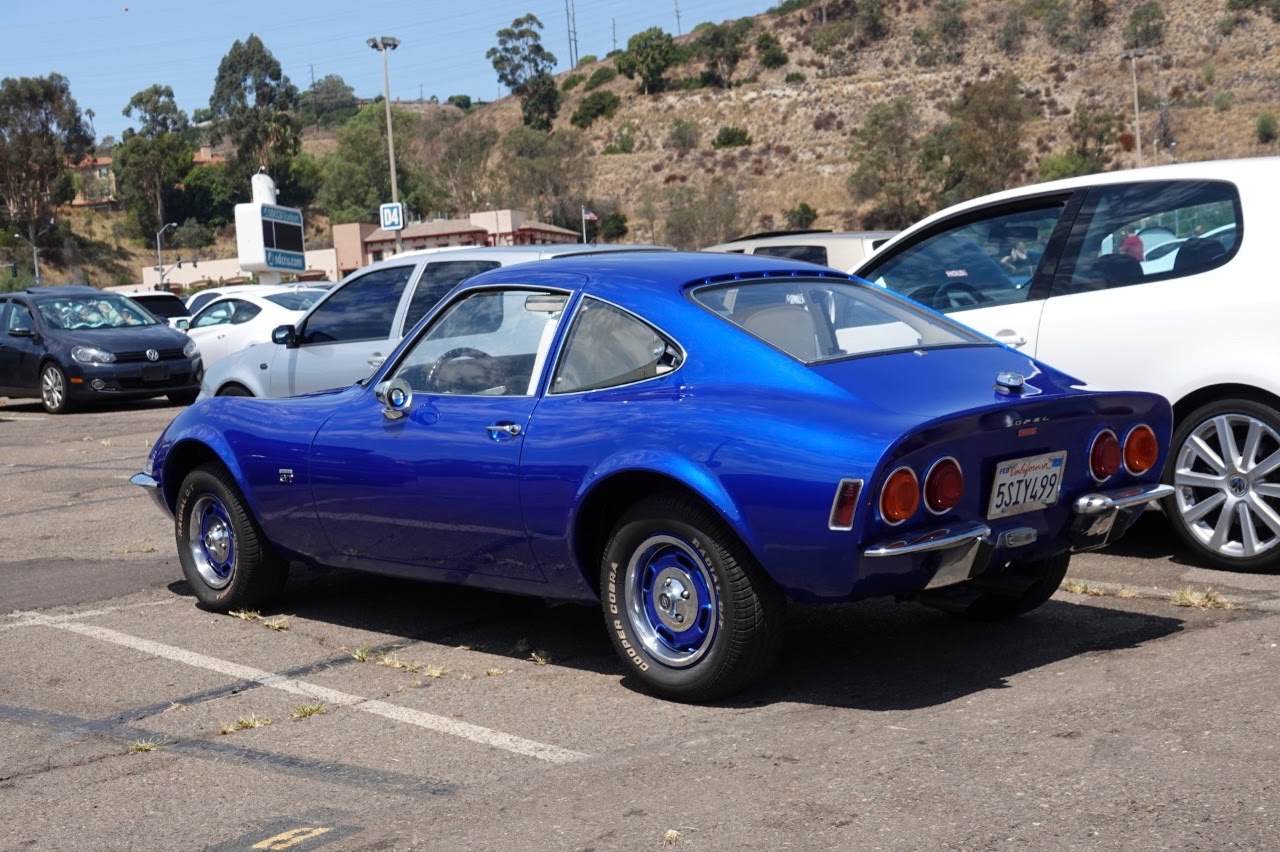 In back of this flat lilac BMW you see another unusual low-rider.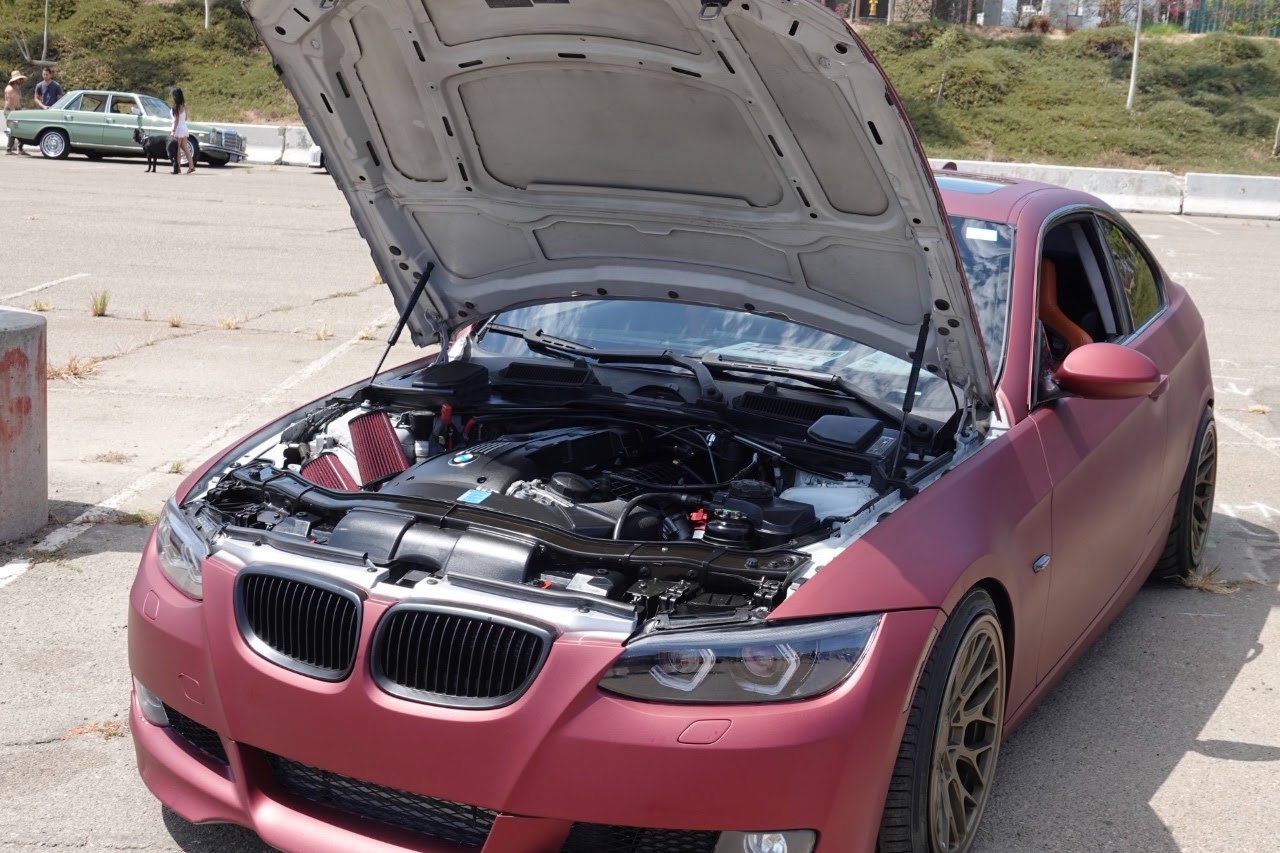 Mercedes sedan. Absolutely pristine except the suspension.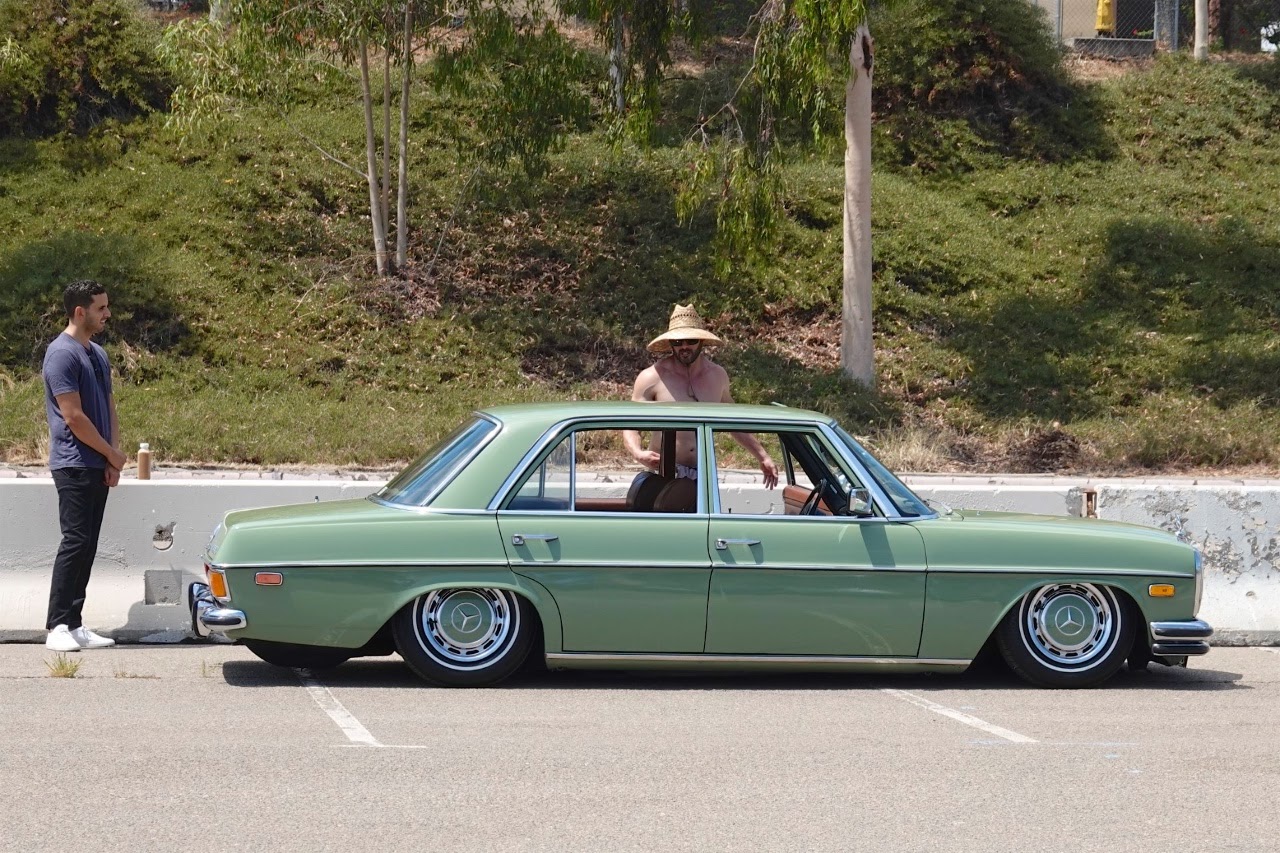 That's it. I hope you enjoyed our tour in the warm California sunshine.
The End.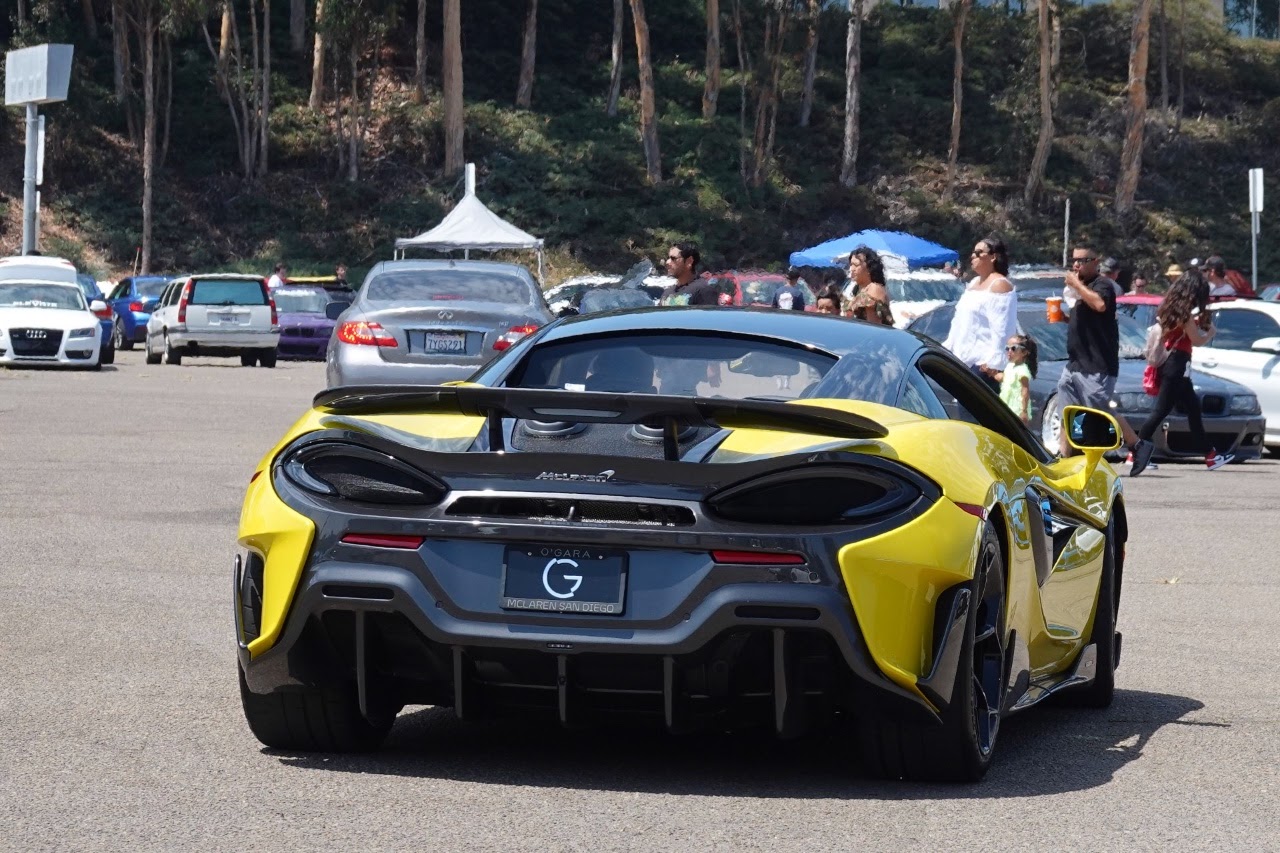 Mike
PS - the overhead shot: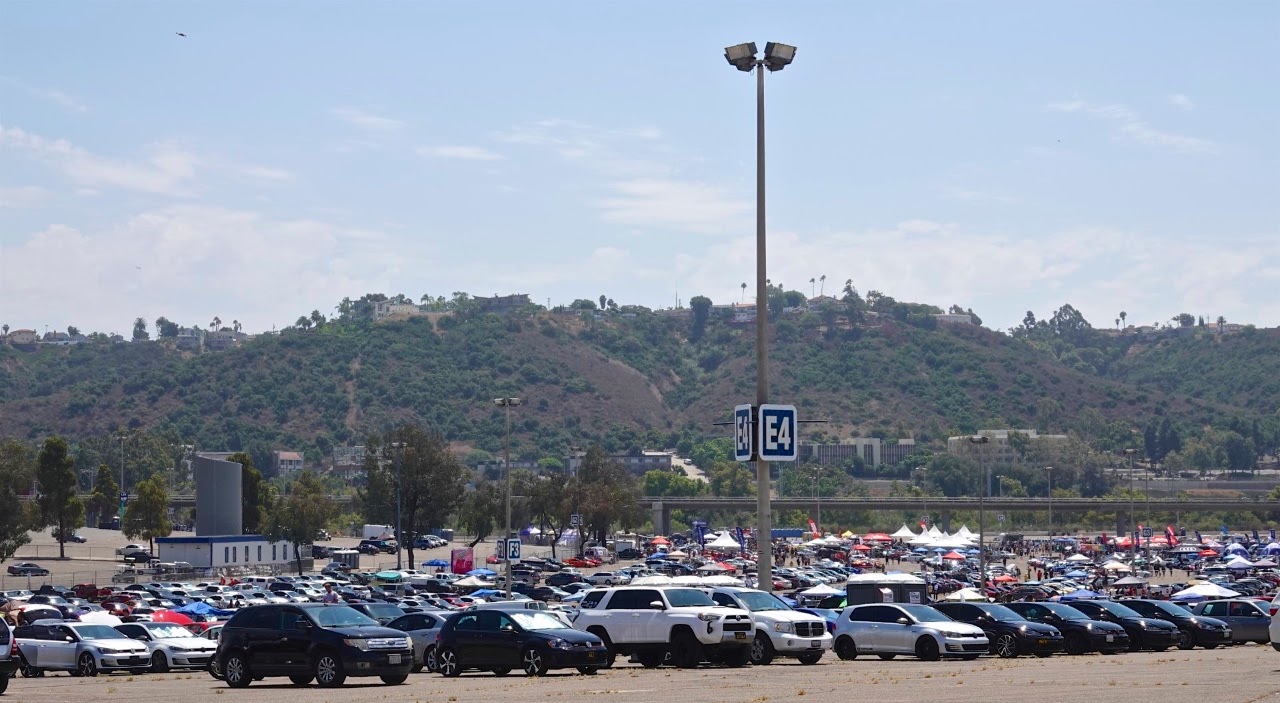 More posts: