cazalea
[Seiko Moderator]
11495

Drive more often, clean out garage, get a cat
My friend Bela brought his pristine, low-mileage 2015 Audi A8 V6 over a few weeks ago - several trouble codes were indicated.
Since I have a diagnostic tool I pulled the codes which indicated no warm-up air injection to the catalysts. On both banks of the engine. That indicated a common cause.
I found a Technical Service bulletin for those two codes indicating a warranty fix requiring 6 hours of time to pull the manifold and water blast the exhaust manifold ports and replace EGR pipes, etc. About $2000 labor.
Then I raised the hood and found nibbling on lots of rubber, and a few nests of stuff in the crevices around the engine compartment. Mice perhaps?
Yesterday, post-holiday season, he took it in - the little buggers had eaten the hoses that route air to the catalysts warm-up system, which run in the valley under the manifold. Along with a few wires, etc etc. Removing manifold, installing new hoses & wires and so forth is $1500.
I suggested he try his homeowner's insurance and surprisingly they agreed to pay the excess over his deductible.
Moral of the story - drive car more often, clean out garage, and/or get a cat.
Applicable to us all, I guess.
Cazalea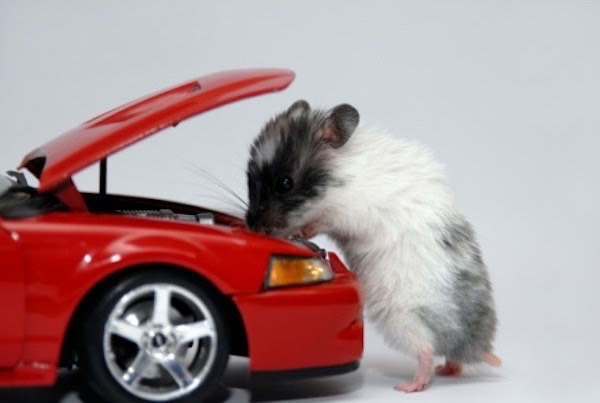 More posts: