chrono.logy
31

After about 1.5 years, I still stare at the lovely dial every time I wear it.
I am one of the lucky ones who owns the Lange 1 Moonphase Lumen. Here are some of my thoughts:
(1) If you have not seen one in the flesh before (or any other Lumens), I can assure you that it is definitely much more amazing in real life than in photos. The depth that you experience is unbelievable, the glowing stars is the ultimate icing on the cake.
(2) I currently own 5 Langes, and the two that I stare at the most is the Datograph & this beauty. I don't think I will ever be able to sell either of them. They just make me so happy when I wear them.
(3) After having it on my wrist for such a long time, I am still so much in love with it that I also recently purchased the new Dato Lumen, and hopefully one day I can find a Zeitwerk Lumen in great condition.I guess you can tell by now how much I like them

(4) If you are concerned about the price of the watch (which you are right, is not cheap), here are my two cents - In general, Lange's tend not to have a good resale value, Lumen's are one of the few that seem to hold good value, which is always good to know when you are dealing with such an expensive watch (although price retention should never be the single factor in deciding to buy a watch in my opinion).
Finally, here is a little shot for you. Hope my two cents helps ....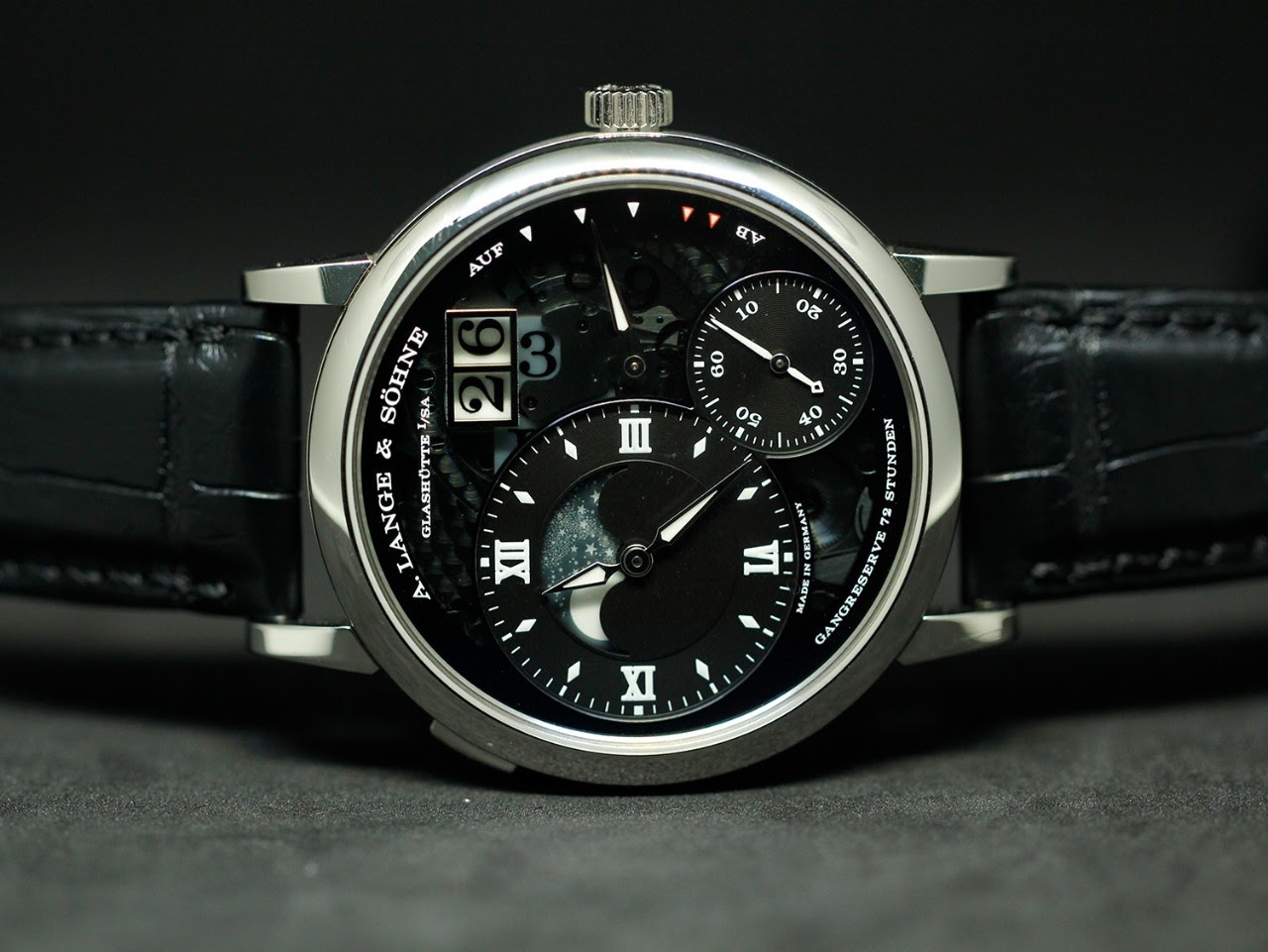 More posts:
<!tag blob="addthis.follow.small"> Comments:
view entire thread
Question on Lumen Moon Phase
Hello everyone, I need your help on making a decision. I really like the Lange Lumen moon phase from 2017, limited to 200 pieces. Now I have the opportunity to buy one and wanted to get your opinion on the value of the Lumen compared to a normal Lange 1 m...
Your comments
Really help, thank you. I did see the new Lumen Datograph and thought it was georgous, I couldn't get the Boutique to sell me one without buying another expensive watch also so I passed on that. In your opinion is the Lumen Moon the most attractive of the...
A few thoughts...
I'm biased because I own one. I wear this watch very often and never, ever tire of it. I did, however, put it on a shark mesh bracelet that most others find revolting. I love it this way because I think "mesh" -- the idea of seeing through a metal "guard"...
I appreciate your direct enthusiasm!
I do have the chance to get one and why I asked for comments, it's just a little tough to rectify double the price of one without the Lume but I do see they hold their value (a good thing as mentioned above) . The fact current owners love them is very ni...
Your question is "is it worth double a regular Lange One"?
It's impossible to determine the answer as it's "worth" is very subjective, as it is for all of the watches we buy. For me, it's in no way "worth" the premium over the regular Lange One reference. That's my subjective opinion on the value to me of those c...
I think I agree Jay
Paying double for what is a gimmick seems senseless, a few ours of Lume is what I get on all my Panerai and roles models. I think your comment makes me pause and re-evaluate, thank you...Jim