burnsey66
63

<!tag blob="forumpost.visitstar">
Back to AP...
Well, what can I say - this watch nerd malarky is fun and never ending isn't it?
Well, I think I have reached the end!
Had too many watches to mention, but a few years ago, to rid me of this 'disease', I sold most of my watches off and kept just one (that's actually a lie, but one main watch) which was an AP ROO Diver.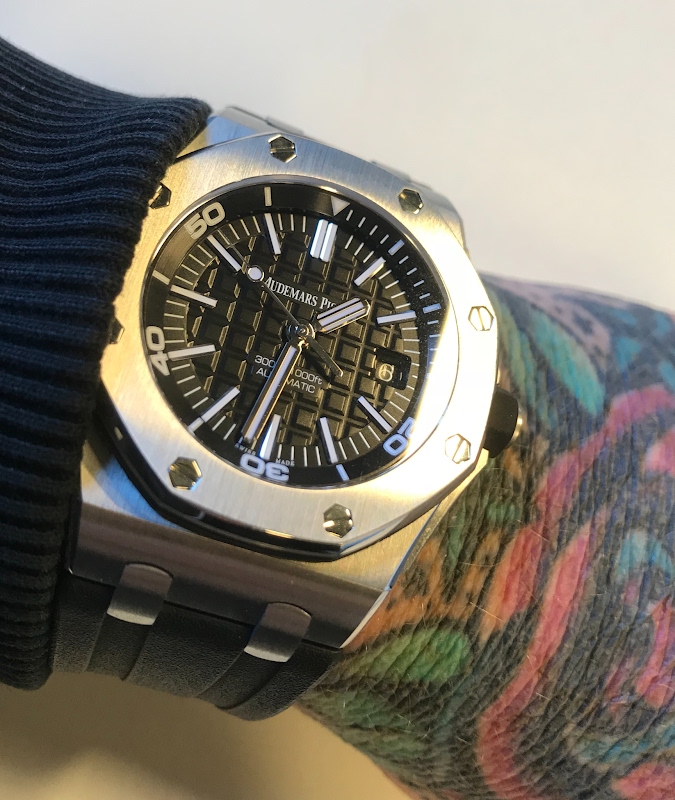 At 42mm, this was my real sweetspot, but yes, it was chunky and struggle to squeeze under some shirt cuffs. But overall, it was my only worn watch for three years.
Anyway, decided to flog it and then experimented with mid range priced brands and built up a small collection - JLC Polaris, GO Seventies, Rolex ND Sub, even a Dornbluth regulator, but they just didn't 'do it' for me. So, off they went and landed a new 41mm Kermit (Cermit/Starbucks) Sub as a true daily wearer and have to say I was happy.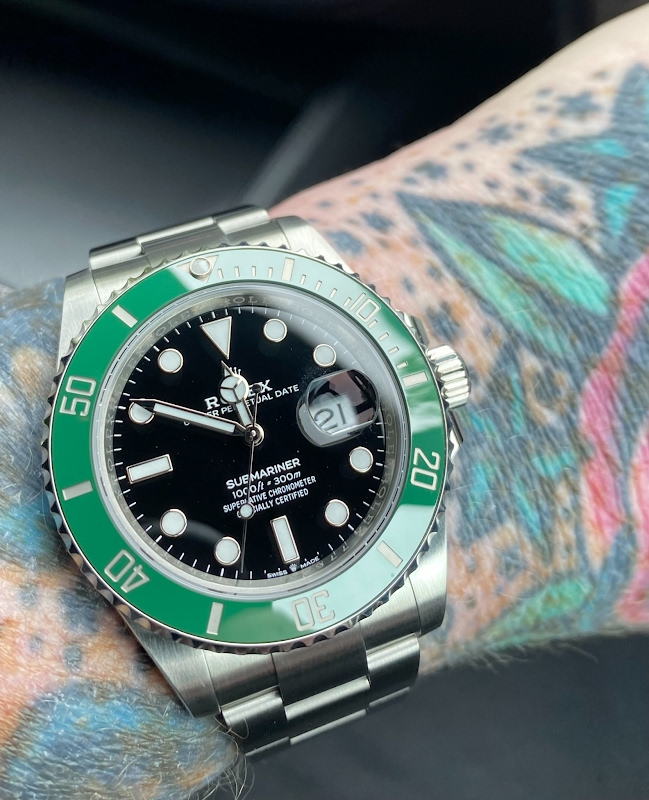 Maybe smaller than I was used to, but the improvements to the case and bracelet make for an excellent watch.
But as much as I was settled, I 'needed' just one more and wanted to stick with what I know in terms of brands, which left AP as the major contender. Fast forward a few days and my friend mentioned his dads watch was literally just back from service and he wanted to sell. That watch was the AP RO 15400, with silver dial.
So, the justifications started to flow - AP (check), 41mm (check), light dial to contrast the Sub (check). And here it is...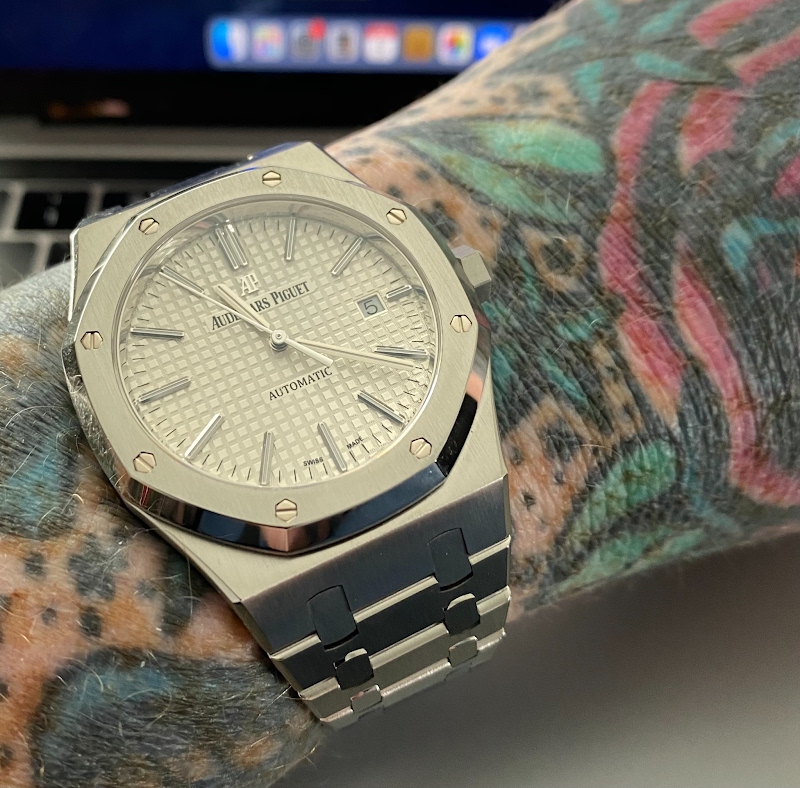 Now superseded, the 15400 was always my prefered Royal Oak, as I prefer the dial text and larger markers, but that's another debate.
It wears like a dinner plate, as the dial is huge, but it is superb and the bracelet is a true work of art. Not the easiest to read with the hands/dial contrast being pretty low, but overall it just works.
It'll be saved for smarter occasions, as these are a scratch magnet, but works nicely alongside the Sub.


More posts: