Ornatus-Mundi
[Zenith]
7136

<!tag blob="forumpost.visitstar">
Breaking news: Swatch Group and Swiss Competition Commission agree on movement deliveries!
The Swatch Group still holds a market-dominating position* for mechanical movements (70% market share) and key movement components (90% market share), respectively, with its daughter companies ETA and Nivarox being the main players. In 2009 Swatch Group announced that its intention to stop deliveries of movements and movement components to customers outside Swatch Group. Ever since then the Group found itself entangled in long back and forth going negotiations (
documented here
) with the Swiss Competition Commission (WeKo).
This month both parties finally reached an agreement regarding the phasing out of complete movements.
The parties agreed to set the average delivery volume between 2009 and 2011 as reference point. In the years 2014 and 2015 ETA is requested to supply 75% of the reference volume, for 2016 and 2017 65%, and in the following two years 55%, respectively. After 2019 ETA is no longer obliged to deliver to non-Swatch Group customers. The agreement should buy those companies time to identify and/or establish alternative supplies.
Compared to a previously rejected agreement drafts the transitional period has been shortened by two years, the truncation of deliveries however less steep. In addition Swatch Group is no longer allowed to distinguish between those customers who already set up their own movement capabilities and those that have not - all customers are to be treated equal.
There is, however, a caveat: for SME watch companies (workforce up to 250 employees) Swatch Group may be obliged to continue supplies in cases of hardship. Furthermore WeKo reserved the right to evaluate the situation (sufficient alternatives to ETA movement available) and may theoretically extend the transitional period. Likewise, Swatch Group may apply for a shortened period should adequate alliterative been established earlier.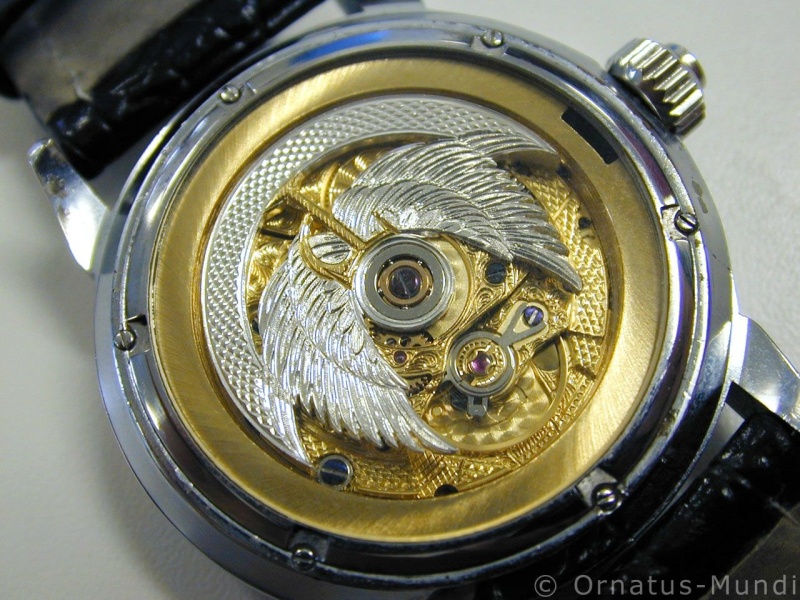 An ETA 2824 movement beautifully reworked by independent watchmaker Thomas Prescher
This agreement confers about 70 to 80 of ETA's customers and a market volume of several hundred Mio. Swiss Franks.
What has not been finally agreed upon is the phasing out of movement components. WeKo reckons that the market is far away from dependency on Swatch Group, thus the Group is obliged to continue supplies in current quantities. This is in part due to patent litigations which further hamper the establishment of alternatives (making this effectively a self-enforcing situation).
Swatch president Nick Hayek appreciates that WeKo has send a signal to the entire industry to invest and build up their own capacities. This is particularly targeted to Swatch's main competitor Richmeond Group which, according to Hayek, invests only 30% of its investments into manufacturing (compared to Swatch's 70%). Hayek also reminds that it took ETA only an investment of 80 Mio. CHF to develop the Swatch Sistem51 (note by the author: release to the market of this watch has just been postponed due to technical problems…).
Thus it comes with no surprise that several independent watch brands such as Louis Erard voiced their concerns that WeKo just reinforced the already dominating position of Swatch. On the other hand these companies have great hopes that time is sufficient for movement manufacturers like Sellita to scale up their production to be able to fill the void in time.
Cheers,
Magnus
-----
*) Suppliers outside Switzerland excluded by WeKo since the label 'Swiss Made' is considered a special marketing asset.
This message has been edited by Ornatus-Mundi on 2013-10-31 16:38:20
More posts: