<!iframe style="align:center; height: 250px; max-width: 100%; width: 100vw; overflow:hidden;" src="https://storage.googleapis.com/pubzapuscentral/watchprosite/ad/adsGO10/index.html" frameborder="0">

marcobermann
149

<!tag blob="forumpost.visitstar">
Bleak prospects for watch trading to the UK now worse than ever!!
Hi all,
So the UK actually manged to get a Brexit deal done and one of the first things to come to light is the change in import duty and VAT on good's brought in from Europe and none of it is good IMHO. It was nearly near impossible to find a deal from the US or the rest of the world except for Europe as it meant having to add 20% VAT to the price paid including shipping. Now this will apply to watches bought from Europe to and not just new watches either and it will not just be VAT but a sliding scale of import duty to. We really are becoming an Island and any real chance of buying expensive or sought after goods from anywhere other then within our borders is going to become a no go due to the additional costs. It appears that whilst this is happening non UK residents will be still be able to buy goods and reclaim the VAT hardly seems like a level playing field or fair IMO. Oh and I nearly forgot all goods either incoming or outgoing are going to need various customs declarations added to them to. What are your thoughts fellow UK residents? I am adding a watch picture as this makes me feel Blue.
Marc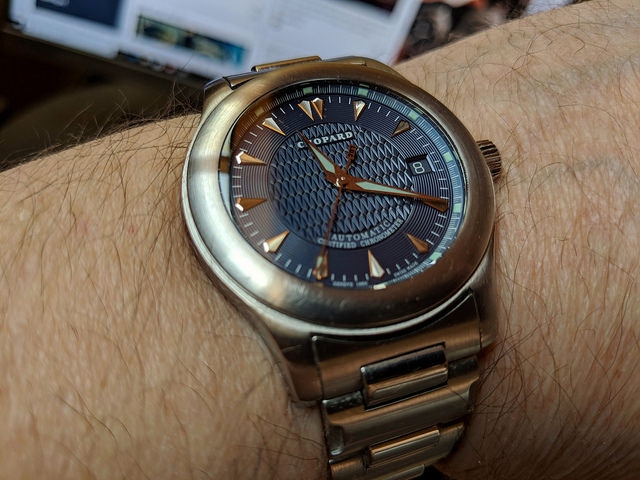 <!tag blob="addthis.follow.small"> Comments:
view entire thread
Re U.K. watch trading prospects
I'm not quite sure it's as you portray. If you are buying a watch from EU after 31 Dec. 2020, then surely it should have the VAT of that country deducted at source when you buy it. The VAT in many EU countries is actually higher than the 20% in the U.K. s...
From EU
When you buy from EU it wont be so bad, assuming both EU and UK have 20% VAT on watches, you wont pay VAT in EU but on arrival to UK at least when it comes to buying from businesses. Private deals are screwed as I doubt any seller will lower price by 17.5...
Blue Monday
Do you feel blue on this day best friend? Do not cry, tomorrow is Speedy Tuesday. Not ruby Tuesday. Switzerland is outside the EU, so maybe your country have a trading solution, and import from Switzerland would be only some paperwork. The EU have special...