The Swiss luxury watch brand Hublot, now gaining popularity for its traditional watch-making and contemporary designs, put on a display from June 12th to June 18th at Isetan Shinjuku Store Main Building 1st Floor "The Stage."
Titled "HUBLOT presents Life with WATCH – Colorful Time", this special event exhibits works produced in collaboration with Mika Ninagawa, a popular photographer with a strong female support base. Through her unique brilliantly colored outlook on the world, the event presents ways to enjoy watches in a variety of occasions.
Hublot presents "Life with WATCH – Colorful Time"
at Isetan Shinjuku
In Collaboration with popular photographer, Mika Ninagawa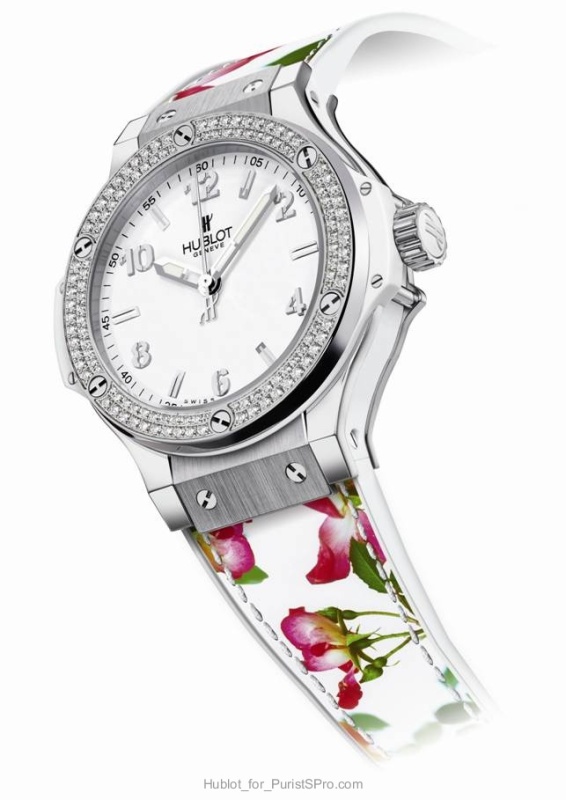 On Friday, June 14th a talk show was held on "The Stage" with Mika Ninagawa and Kaori Takagiwa, Editor-in-Chief of DAZZLE,a women's fashion magazine. The two speakers offered advice for coordinating watches and fashion as well as suggesting ways of enjoying them, followed by a question-and-answer session with the audience. Fans of Ninagawa and Hublot thronged the venue, generating a lively atmosphere.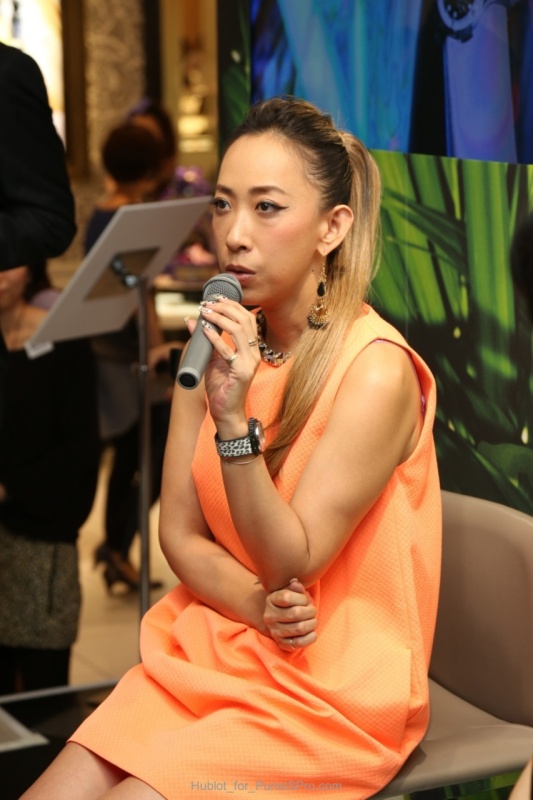 During the event period special watches combined with Japan limited edition straps incorporating three types of Mika Ninagawa's works featuring her iconic flowers and butterflies will be on sale. Rubber sewn into the reverse of the brightly printed leather straps make the watches both colorful and comfortable to wear. A limited edition of 30 in each pattern and size were available for the 38mm and 41mm Big Bang, and the 33mm Classic Fusion. Guests purchasing a special watch will receive a gift of an original serviette with a pattern matching the strap.
In addition, the "Strap Bar" will be trialled for the first time in Japan, allowing guests to choose and purchase their favorite Hublot strap from the wide variety available, including the unique animal prints and the colorful series as well as the standard rubber.
Other attractions provided for the participation of guests include a photo-print corner based on the concept of the guest becoming a model to advertise Hublot products by having their photo framed in Hublot's advertising visuals.
When this event is over, it is planned to sell this special watch combined with the limited edition straps at Hublot Boutique Ginza.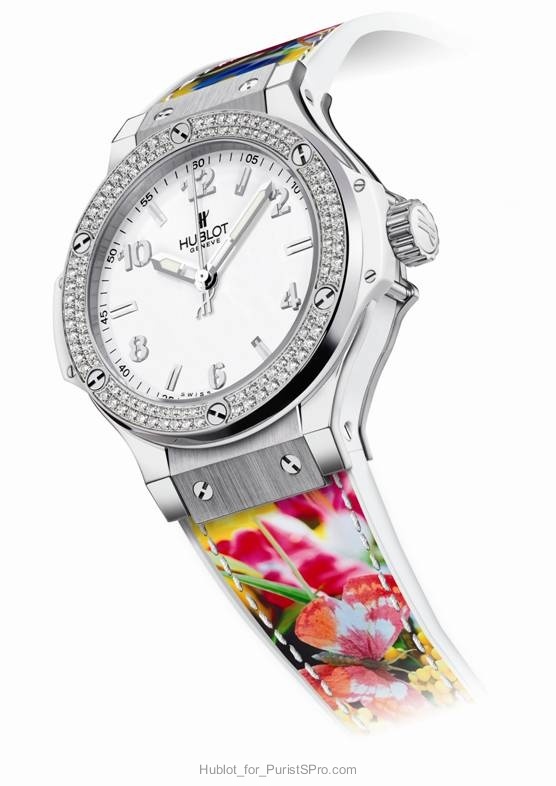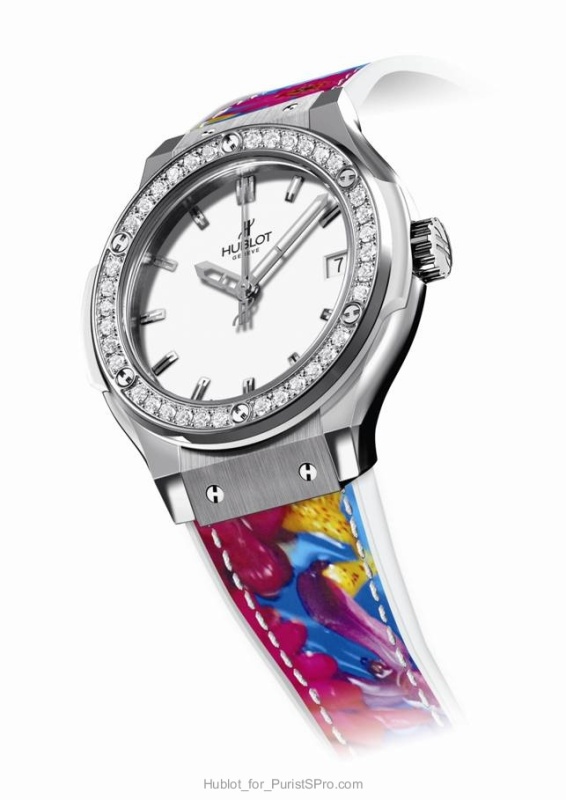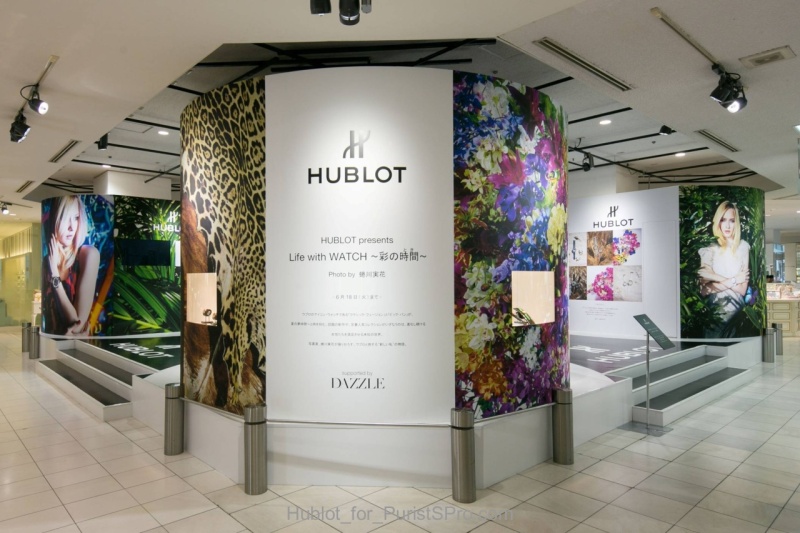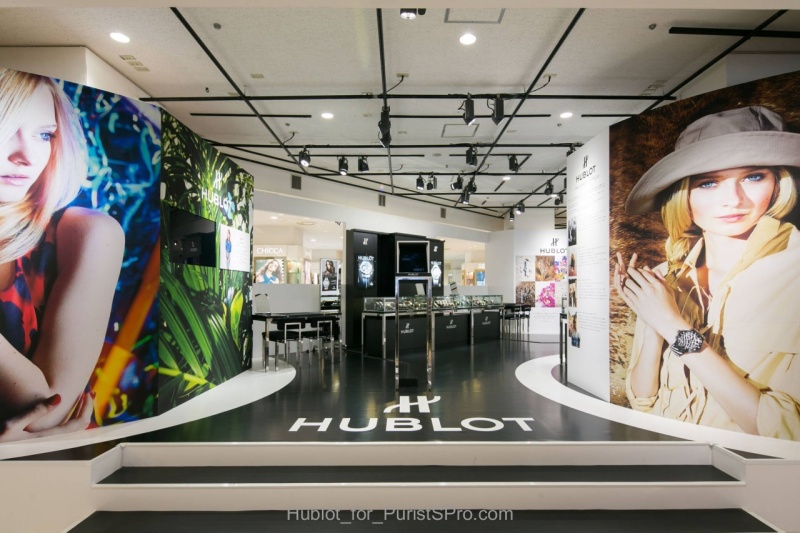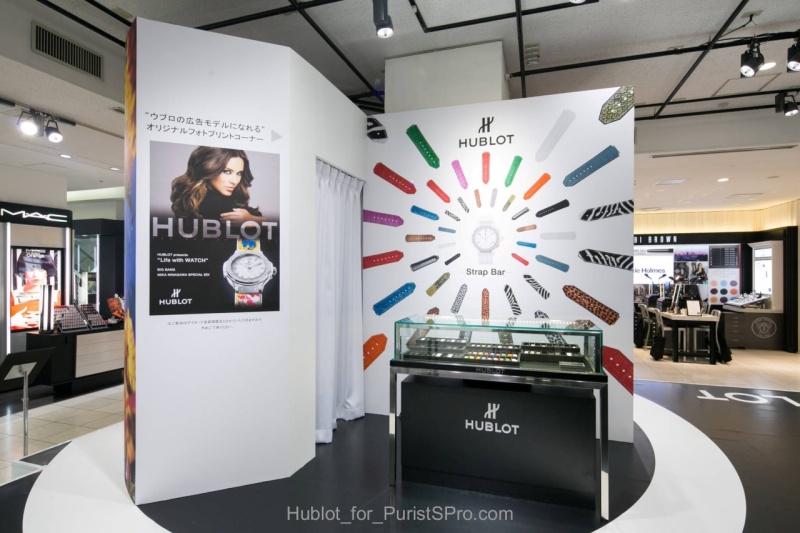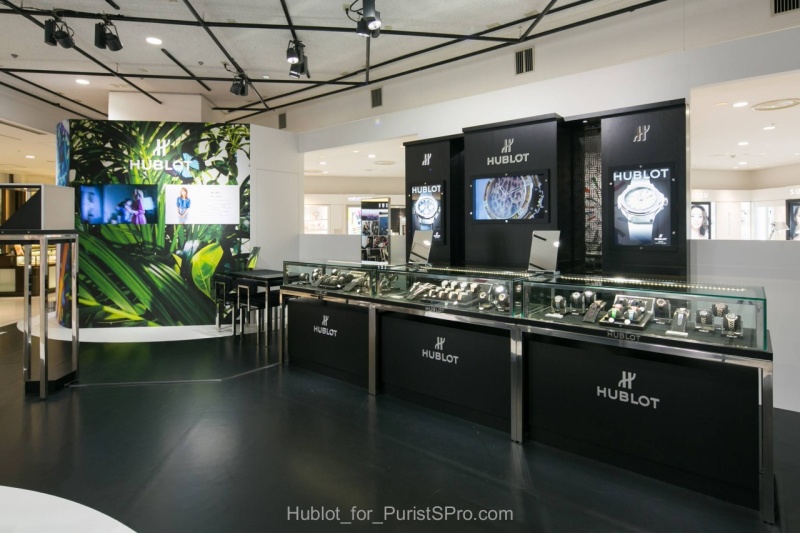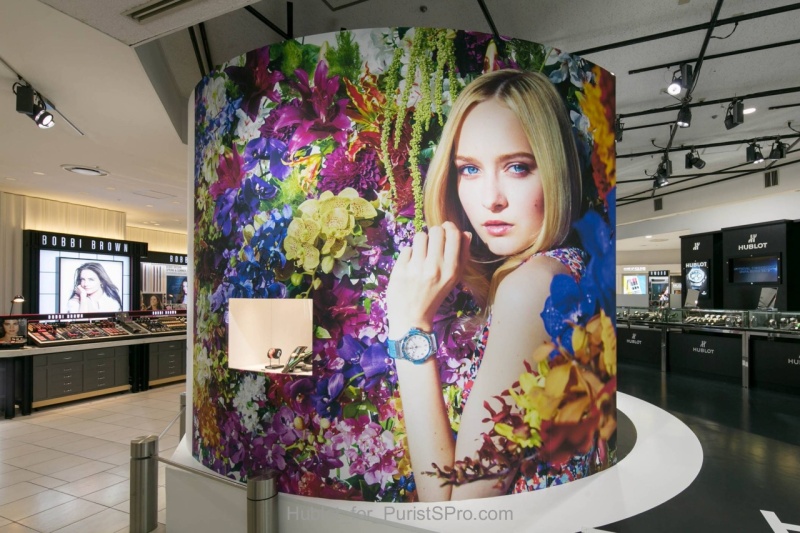 Mika Ninagawa
(Photographer and Film Director)
Received the Kimura Ihei Photography Award and many other awards. Has also created numerous films. 2007 directed film "SAKURAN". 2008 took her solo exhibition "Mika Ninagawa Exhibition" around Japan, attracting a total of 180,000 visitors. 2010 photographic book Mika Ninagawa published by Rizzoli N.Y., attracting interest from around the world. Film "Helter Skelter" released nationwide July 2012, recording 2.2 billion Japanese yen at the box office. Produced interior design for Shanghai Rose Bar & Café on the Bund that opened in Spring 2013 in the Waitanyuan area of Shanghai.
Press Release